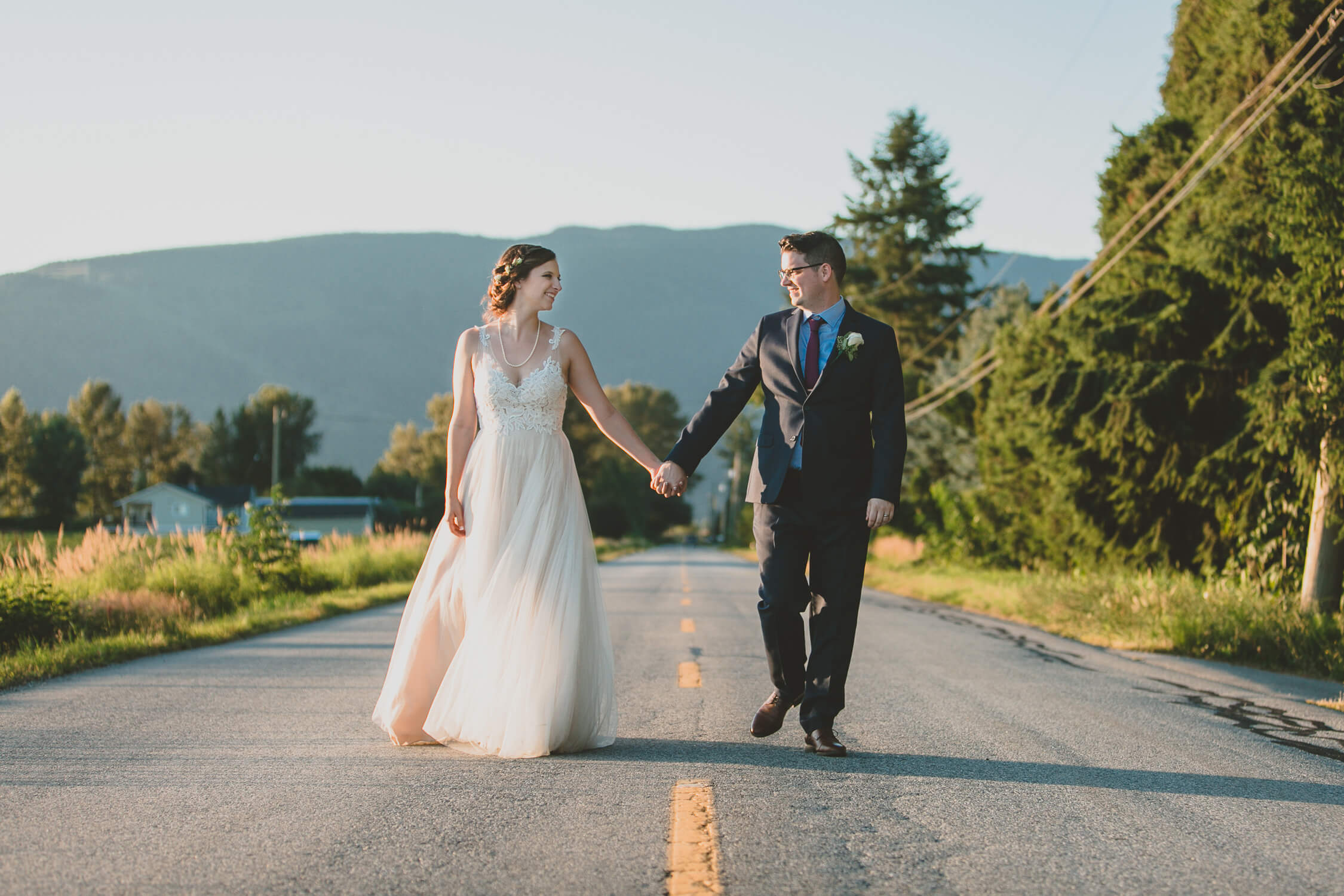 After over a decade of shooting weddings and learning these things the hard way through experience, I thought it might be smart to compile these tips into a handy list for engaged couples. Weddings are known for being stressful, and I truly believe they don't have to be. (Well, maybe just a little). Hopefully my Top 10 tips below for stress-free wedding photos will provide a bit of knowledge to help get you started.
---
Pad the schedule

There are so many great reasons for this, even if it just helps you feel chipper every time you look at the clock and you're ahead of schedule! The main things that will notoriously take longer than people expect are hair & makeup time, waiting for important people who are late for the ceremony, receiving lines (which I advise against unless the tradition is important to you), and traffic delays between locations. And selfishly, if the schedule is too tight, it's often the photo time that gets cut. (And it's hard to keep them stress-free when you're feeling rushed). If you pad the schedule and everything runs on time, then great, you have some fun free time with your new spouse!


Smaller wedding party

It's hard for many people to choose favourites without worry of offending someone, so numbers in wedding parties can creep up quickly. But one of the best ways to keep stress low is to just pick 1 or 2 important people (like a best friend/sibling), or no people at all! Since most weddings I photograph are less traditional, it's refreshing to see people starting to re-think the old way of doing things. Fewer people in your wedding party doesn't mean you'll have less help or that you care about them any less. It means less coordinating of outfits, fewer personality clashes, fewer people to organize/pose in photos, and nobody but yourselves to include in the wedding decisions. Those important people will still be there to support you in any way you need, whether you stand them up in matching ties or not.


Fewer cars & locations

One of the main logistical nightmares that occurs on a wedding day involves transportation. If your wedding is taking place at 1 location, and you can do the photos there as well, you've already saved yourself a big headache. If not, limo buses will be your best friend. (Although still recommended for the way there if you're traveling with a group). You can step into this style of limo much easier, instead of ducking & crawling over people. Plus, who doesn't love a good party bus once in a while. Even with a limo or hired car, try to keep the locations to a minimum, because travel is a notorious time-eater. And just in case, give Google Maps locations to the driver in advance, and anyone else who may be driving too. I can't tell you how many times I've had a limo driver ask to follow me because they don't know exactly where they're going.



Have a solid plan for family photo time

Even though we all love our families, quite often the most stressful part of the day for any couple can be family photo time. Whether your great aunt suddenly disappears for a half hour, or a parent keeps grabbing more family members to add last minute, there's always potential for something to stress you out. Especially because this is the part you're trying to get done quickly so everyone can get to the party.
Prior to the wedding day I always help couples plan a list of groupings, so we can stay organized and not forget anyone. It's important to consider that each grouping will take 1-2 minutes, so if you have 40 groupings, you're looking at over an hour of just family photos.



Bring comfy shoes + layers for a chilly day

Whether you're trekking through a field of tall grasses in August, or freezing your asses off downtown in January, keep your comfort top of mind while planning attire.
If it's going to be chilly, then I highly recommend a cozy yet photogenic layer for exposed skin. And no matter the weather, you want everyone involved in photos to be wearing shoes they can walk comfortably in. Save those feet for dancing later!



EAT!

Being hangry does not make for fun wedding photo time (wedding party included). This is a situation where having a planner, an awesome venue coordinator, or a really on-the-ball friend really comes in handy to keep your blood sugar levels from dipping dangerously low, and causing you not to fully enjoy the day. Protein bars (without messy chocolate) in a packed bag are highly recommended too.


DRINK!

Okay, so water is obviously essential, but often forgotten. Keeping a cooler of water nearby at all times (including photo time) is super helpful, especially for summer weddings. But if you're a couple who enjoys a cocktail or two, also having a bottle of bubbly & some glasses on hand makes for a quick nerve relaxer and some fantastic photo opportunities.



Keep sunset time in mind while planning

Whether you've planned your ceremony for right before sunset, or you'd love some sunset photos on the beach after dinner, it's important to keep that in mind and reverse engineer the day. If you have an idea of what you want your photos to look like lighting-wise, then let your photographer know what you're picturing. Doing portraits at noon in July is going to look very different than the evening golden light right before sunset. And if it's an overcast day, it's going to lose light much earlier than on a sunny day, so you'll want to give yourselves plenty or room in the schedule. (See tip #1)



Ditch the Pinterest poses

It may be tempting to save every photo you love on Pinterest, but if you hire an experienced photographer they'll generally prefer to not copy another photographer's work. If you've got a Pinterest board of inspiration images, those are great to share so your photographer can get a feel for what you like. (Especially if it includes some of your photographer's own images!) But no one is going to enjoy spending the day checking specific poses off a list, it just completely derails the flow. Instead, let's focus on showing who you are as a unique couple.


Hire professional vendors!

Last but absolutely not least…if you surround yourself with people who are experienced professionals, your day is going to run much more smoothly. A kick-ass coordinator is invaluable for keeping your sanity…like Angela at Furry Creek in Squamish helping a bride scale a rock wall while carrying champagne flutes. And an experienced photographer won't just be there to take photos; they'll be helping you stay on schedule, keeping you relaxed and having fun, getting great images without turning it into a 3 hour photoshoot, and will know their equipment well enough to handle any lighting situation quickly and effectively.

I hope this gave you some ideas to keep in mind while planning for the big day and maintaining your sanity. And if you're looking for a wedding photographer in BC, I'd love to hear from you! Follow this link to my contact page!