Quirky Steveston Wedding at the Gulf of Georgia Cannery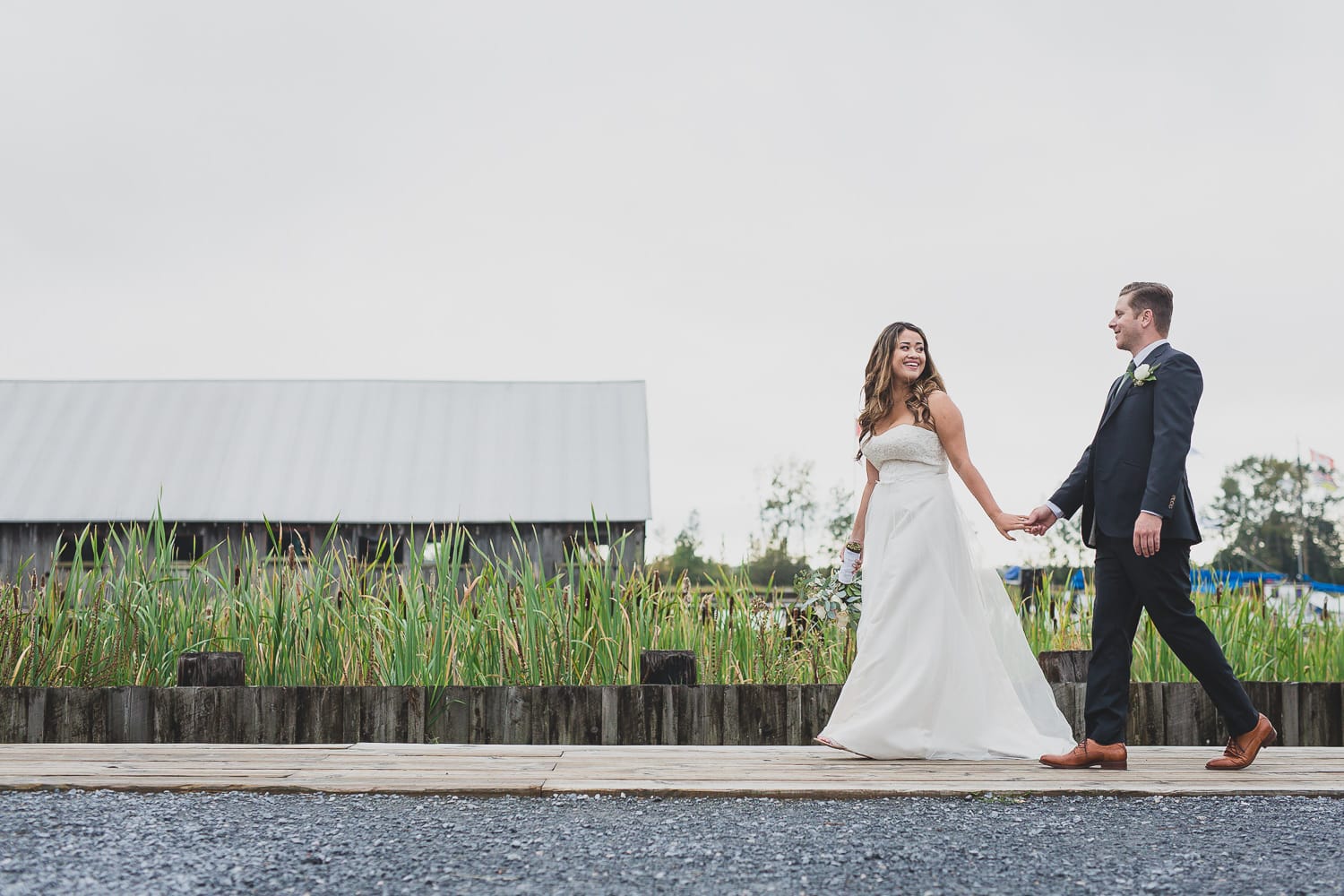 Gabriella & Jamie knew they wanted a Steveston wedding, to keep everything relaxed and reflect where they both grew up. (Plus, they loved that they could practically walk home from the venue). So obviously our first meeting was also in Steveston, at the gorgeous Brittania Brewing. (Delicious beer in a perfectly rustic yet modern space. You should go! But I digress.) It's always a sign of a good match when we feel like old friends meeting for a drink, rather than a business meeting.
They both got ready just across the lane from each other, with Gabriella at their apartment, and Jamie at his dad's. Then we met for a sweet & simple first look out on the walkway, and took a casual wander around the historic Brittania Shipyards. The wedding party consisted of just their brothers as witnesses, so portrait time was relaxed with just the two of them. The only stress at that point, was whether the rain was going to hold off for their outdoor ceremony. Much time was spent analyzing the cloud patterns & directions during our walk.
Luckily the rain held off just long enough, and because photo time was done, they got right to the party. The Georgia Cannery is such a cool and unconventional space for a wedding. You're in an old wood heritage building & museum while also attending a swanky party. It's a fun contrast. The reception was so "them"…from the family-made flower arrangements, the calligraphy done by Gabriella herself, the Tacofino food truck on site (one of my faves), mini donut towers instead of cake, and a killer dance party to end the night. I'm thrilled that I got to document it for them (and also discover the best cauliflower taco ever).
(I should note this wedding in the wonderful pre-Covid world of food-sharing & dance parties. I know it's often jarring now to see so many people crowded in the same room).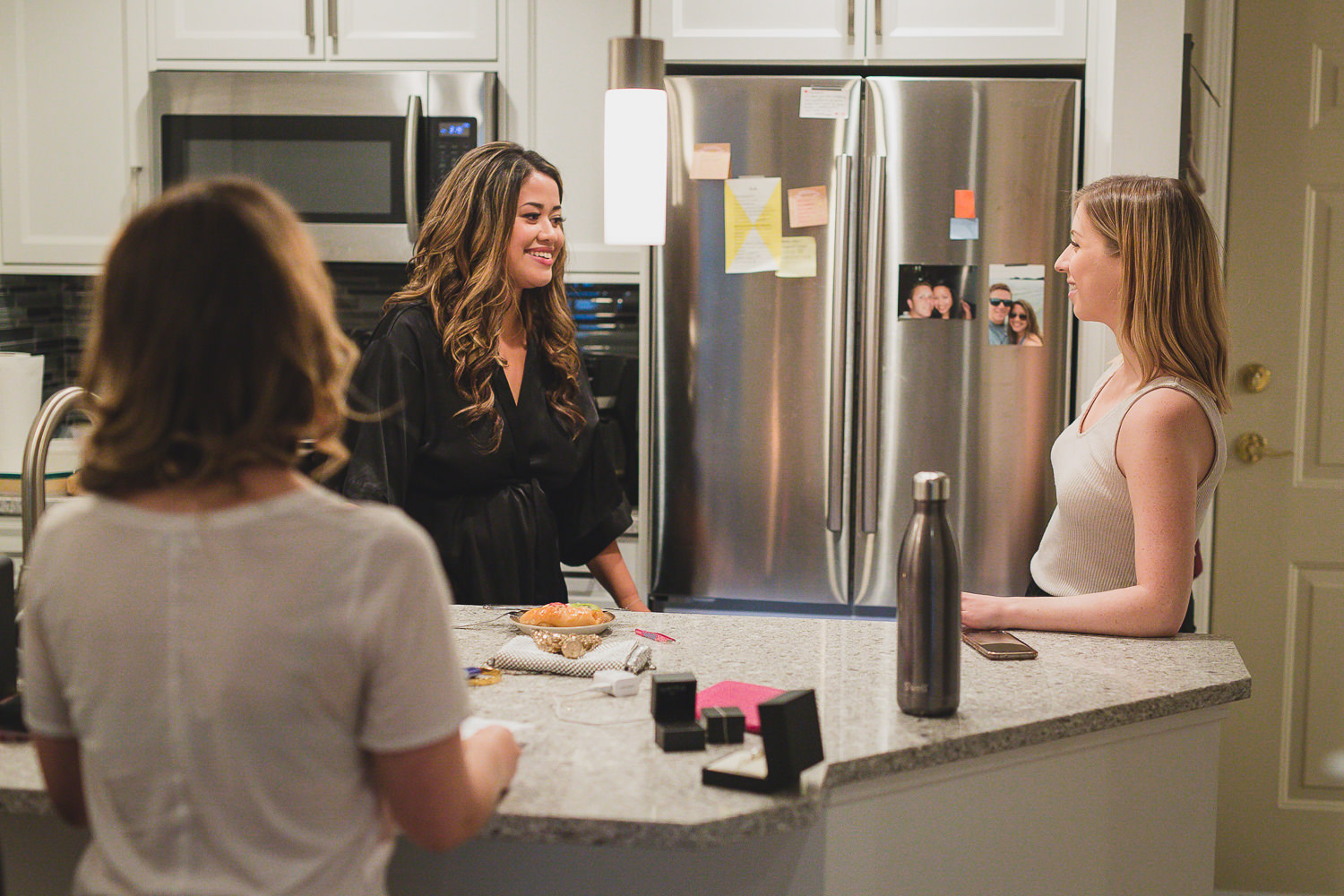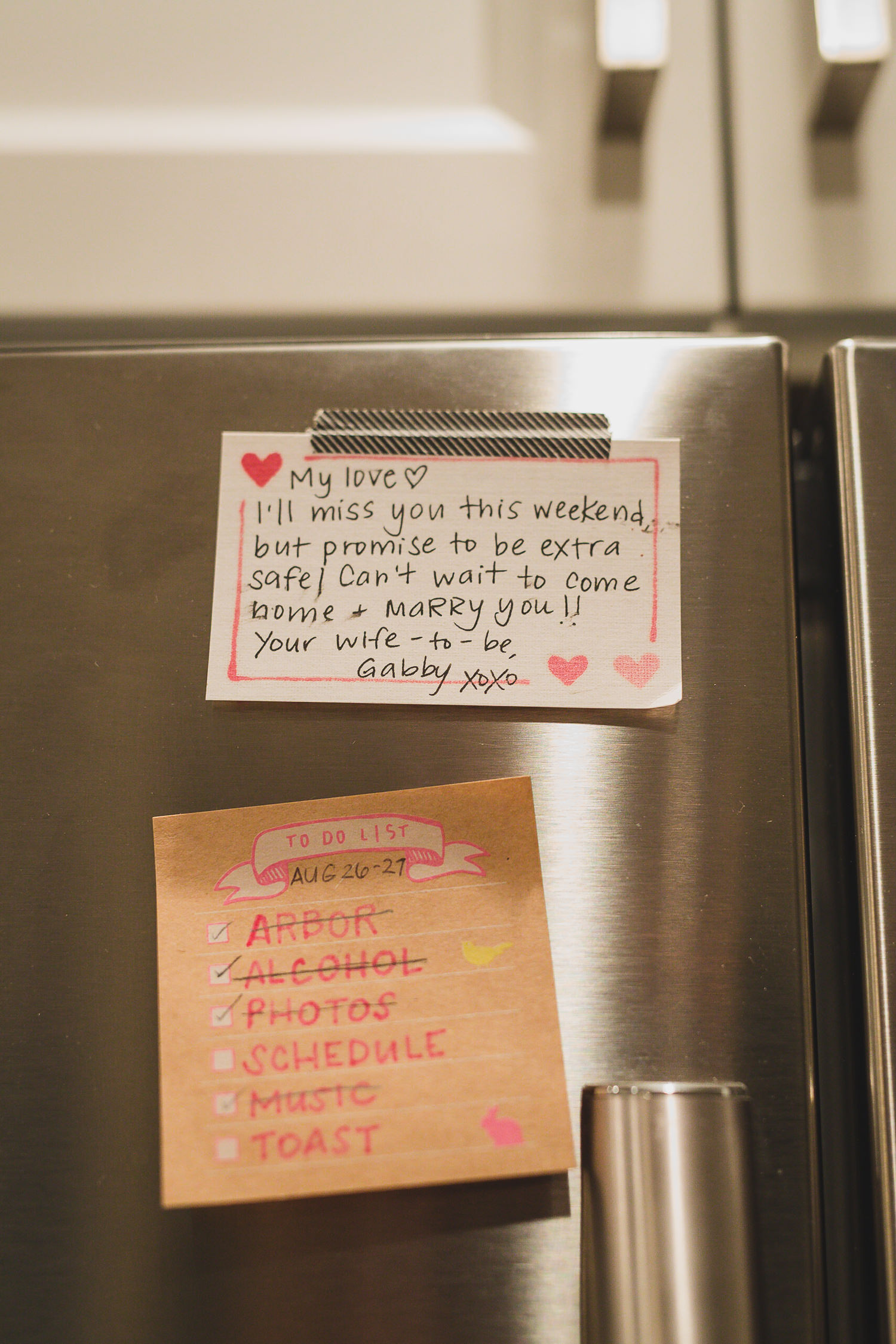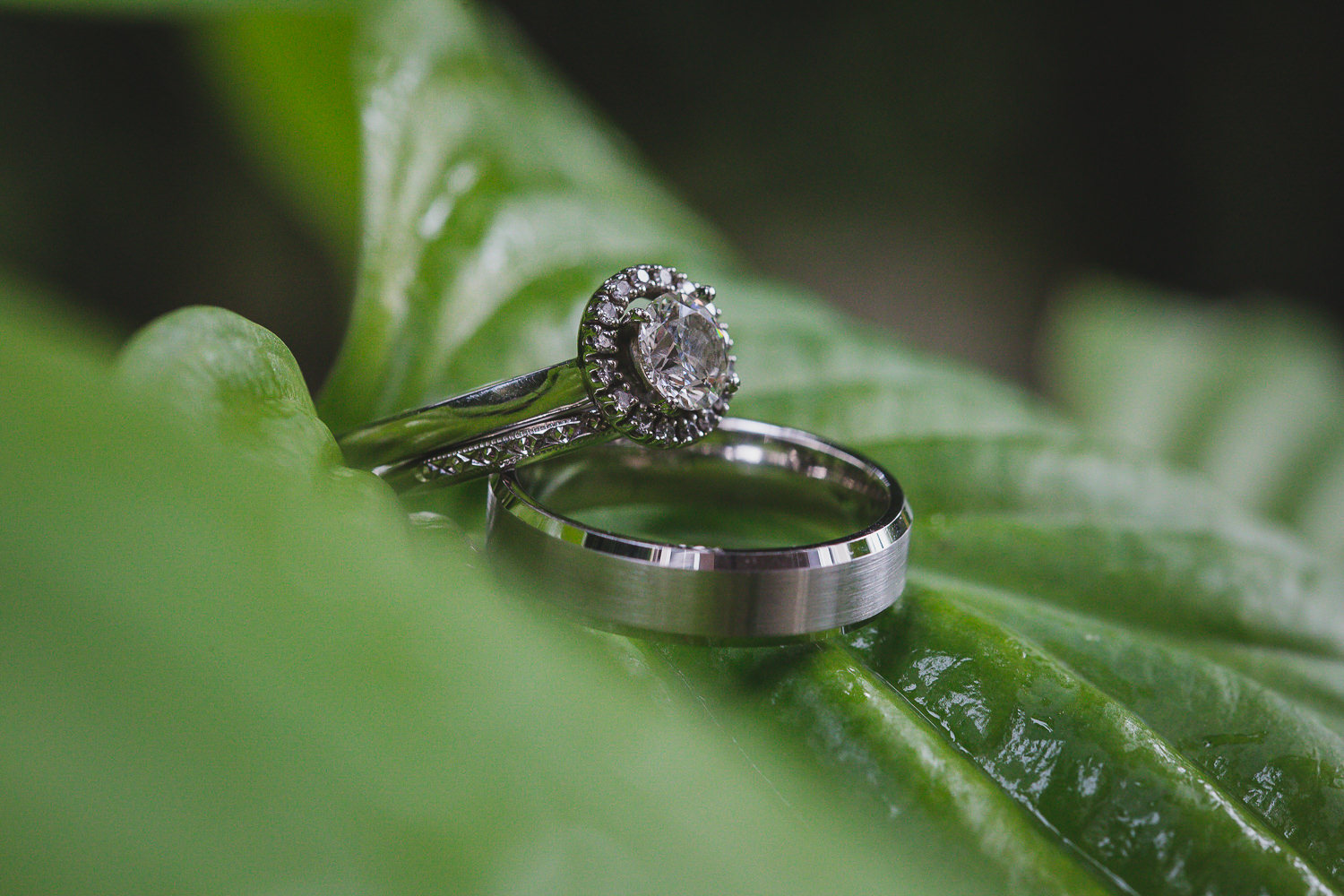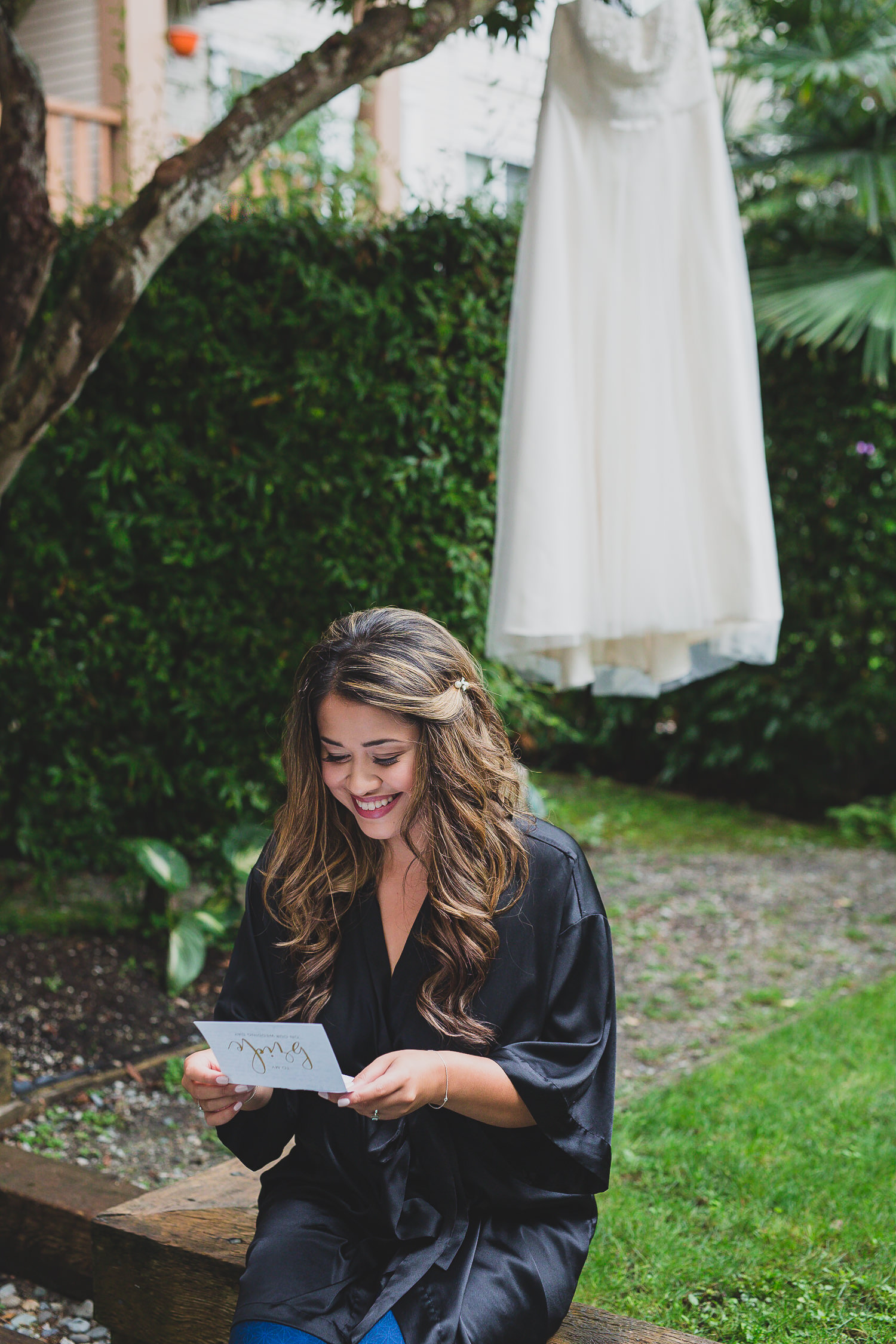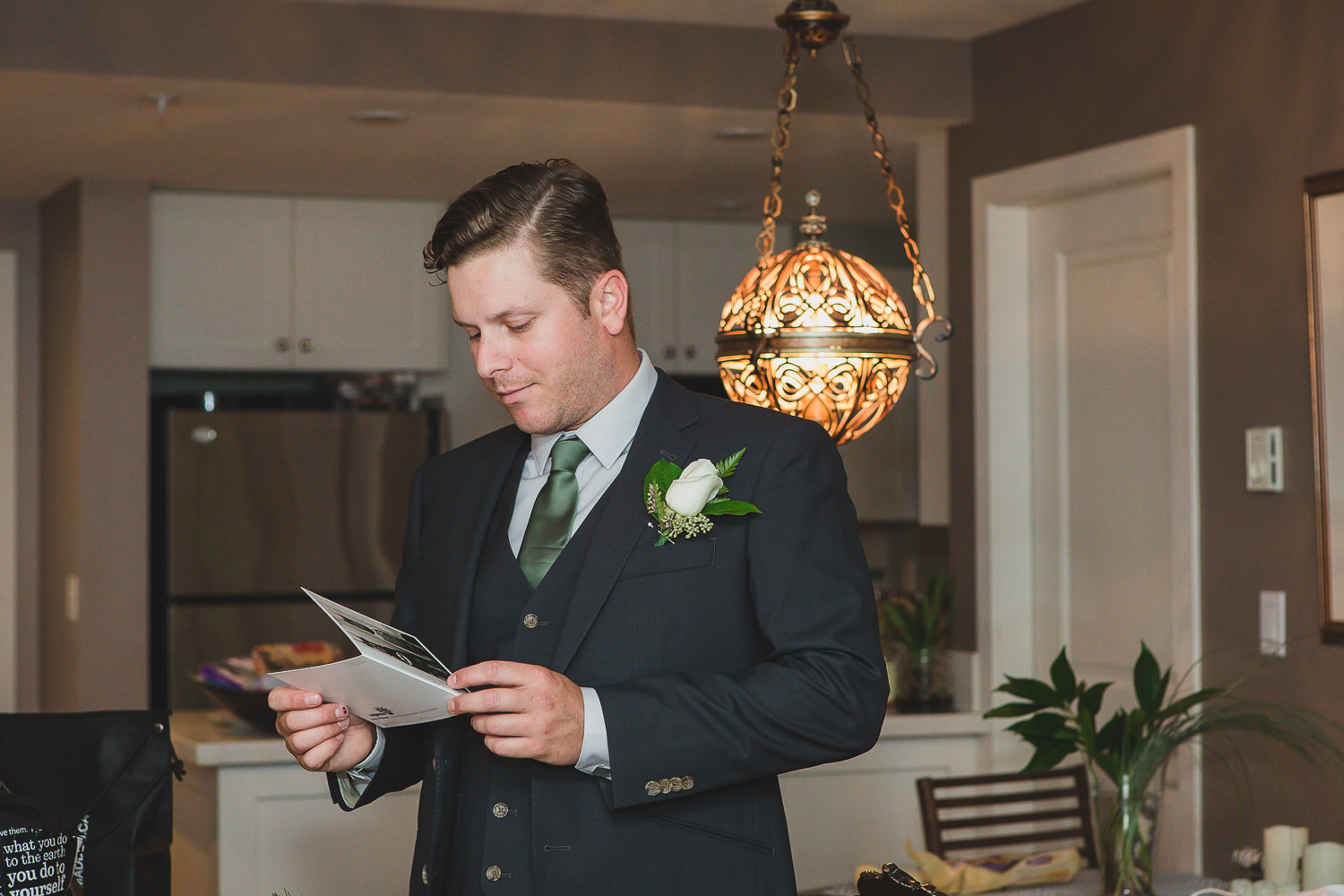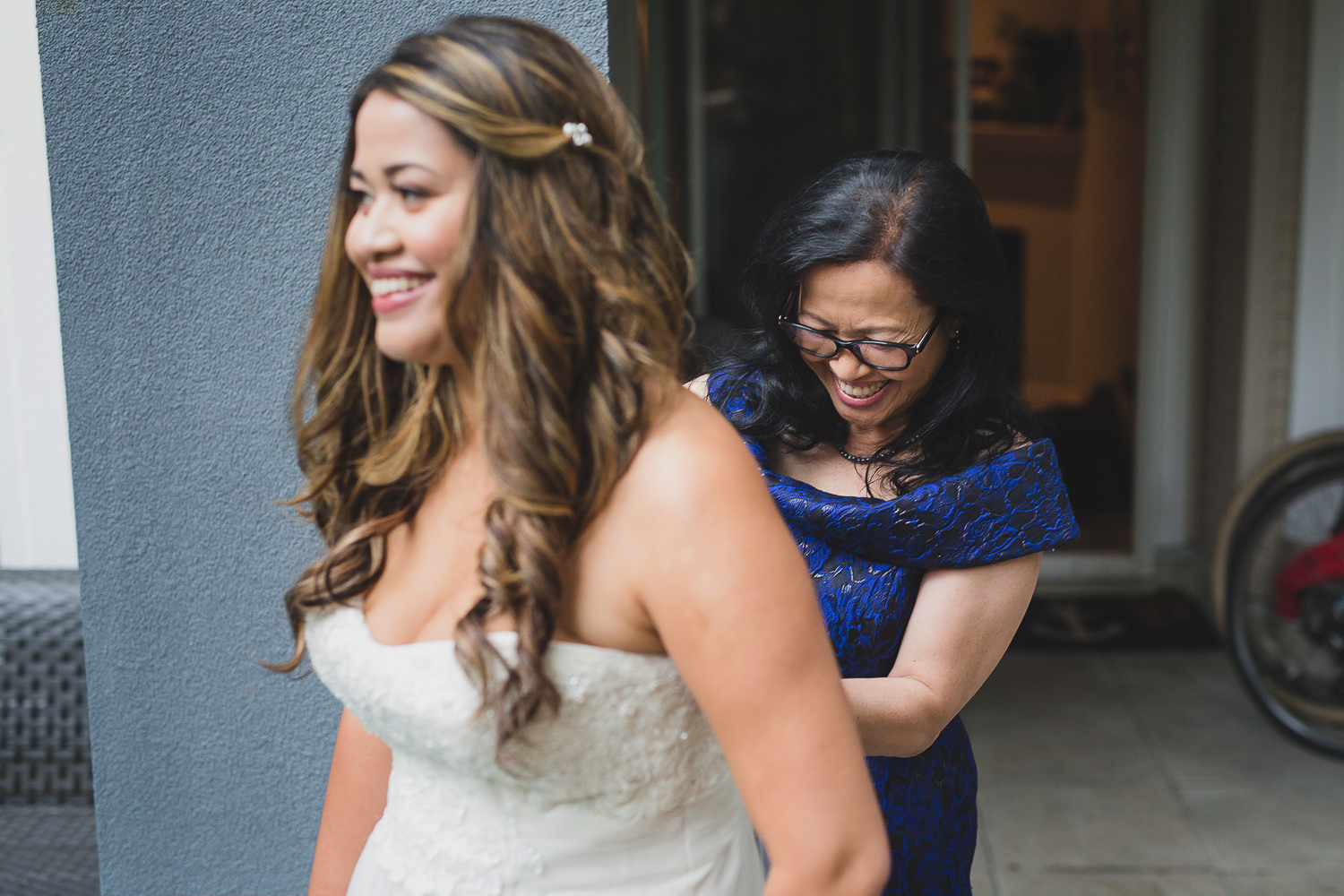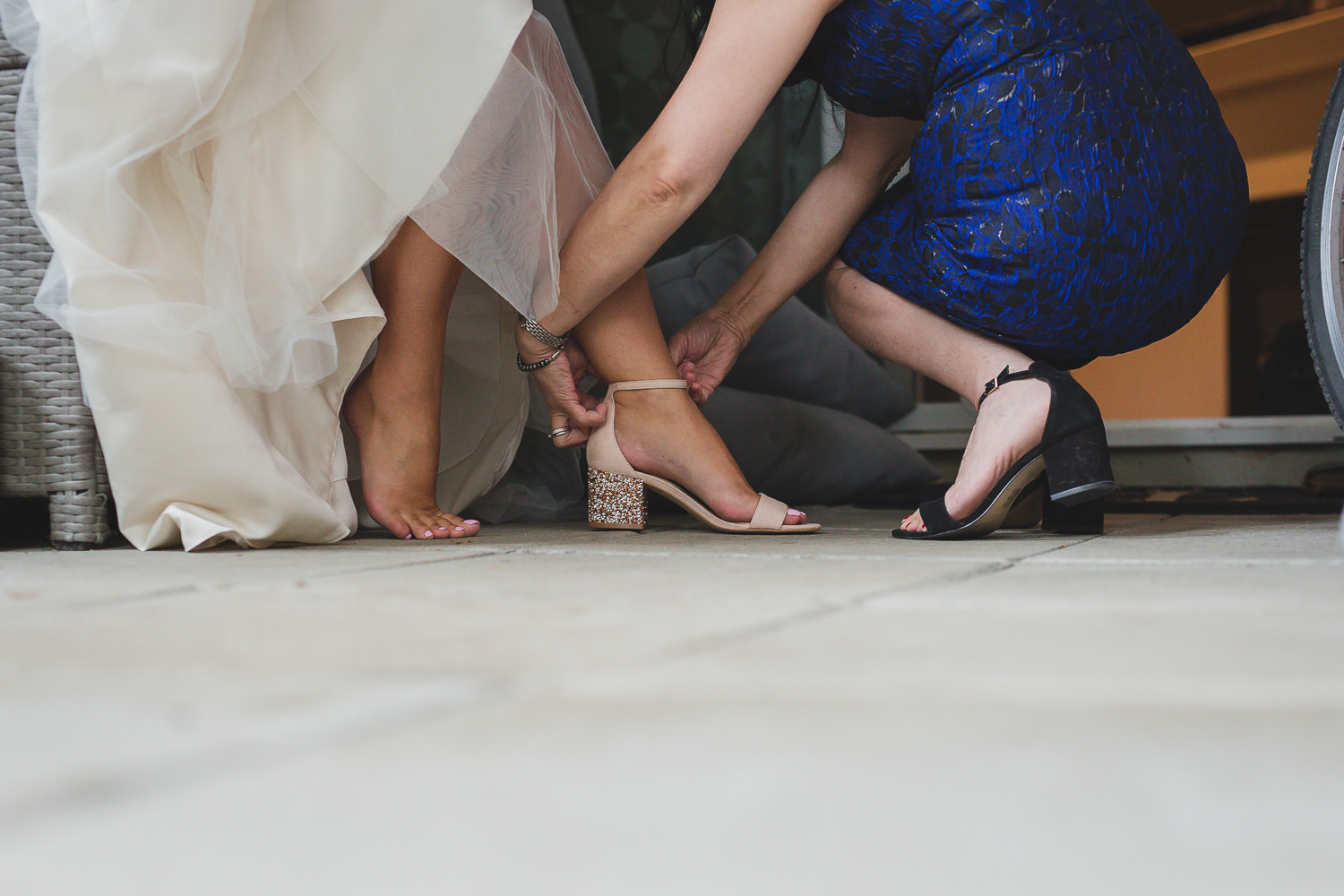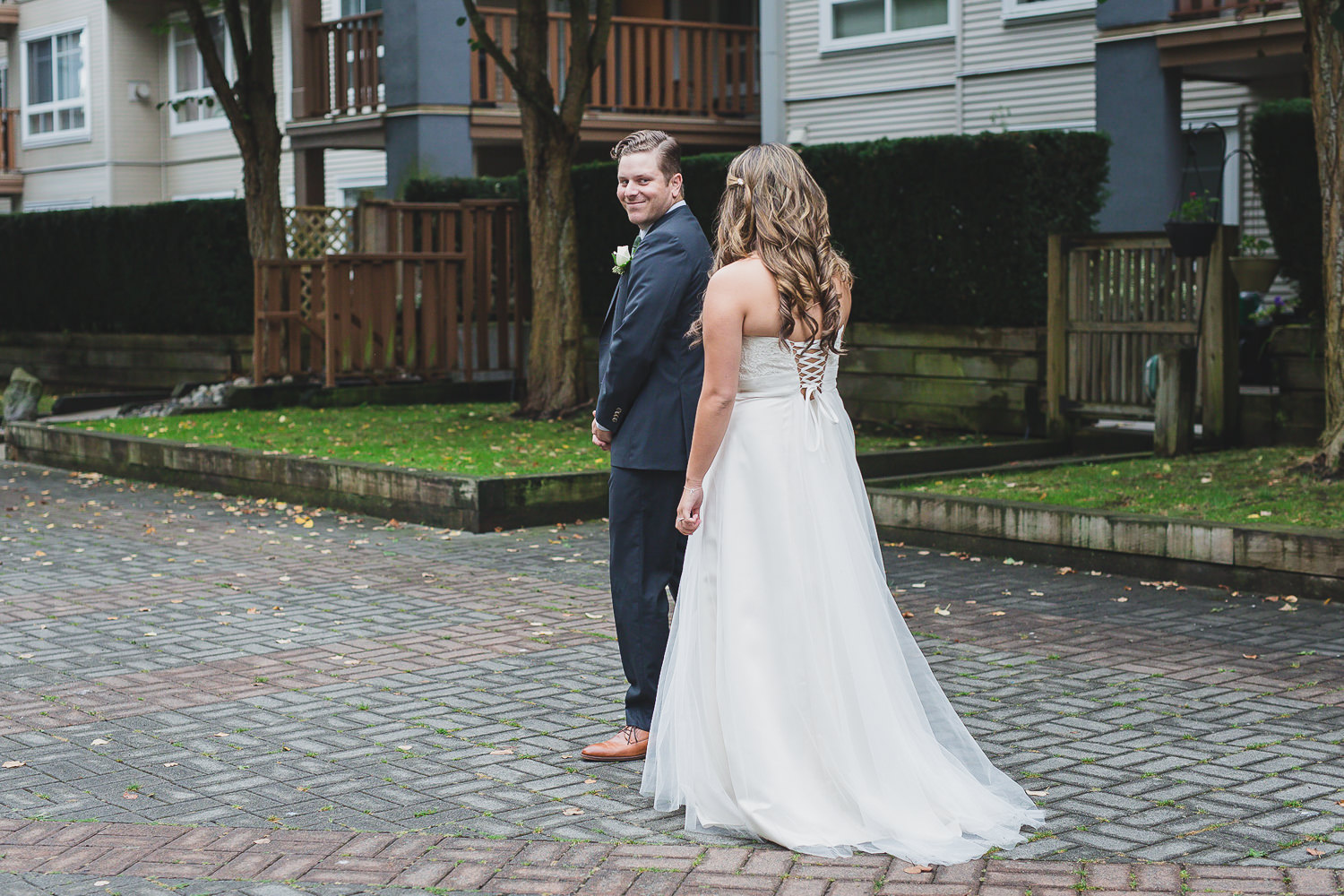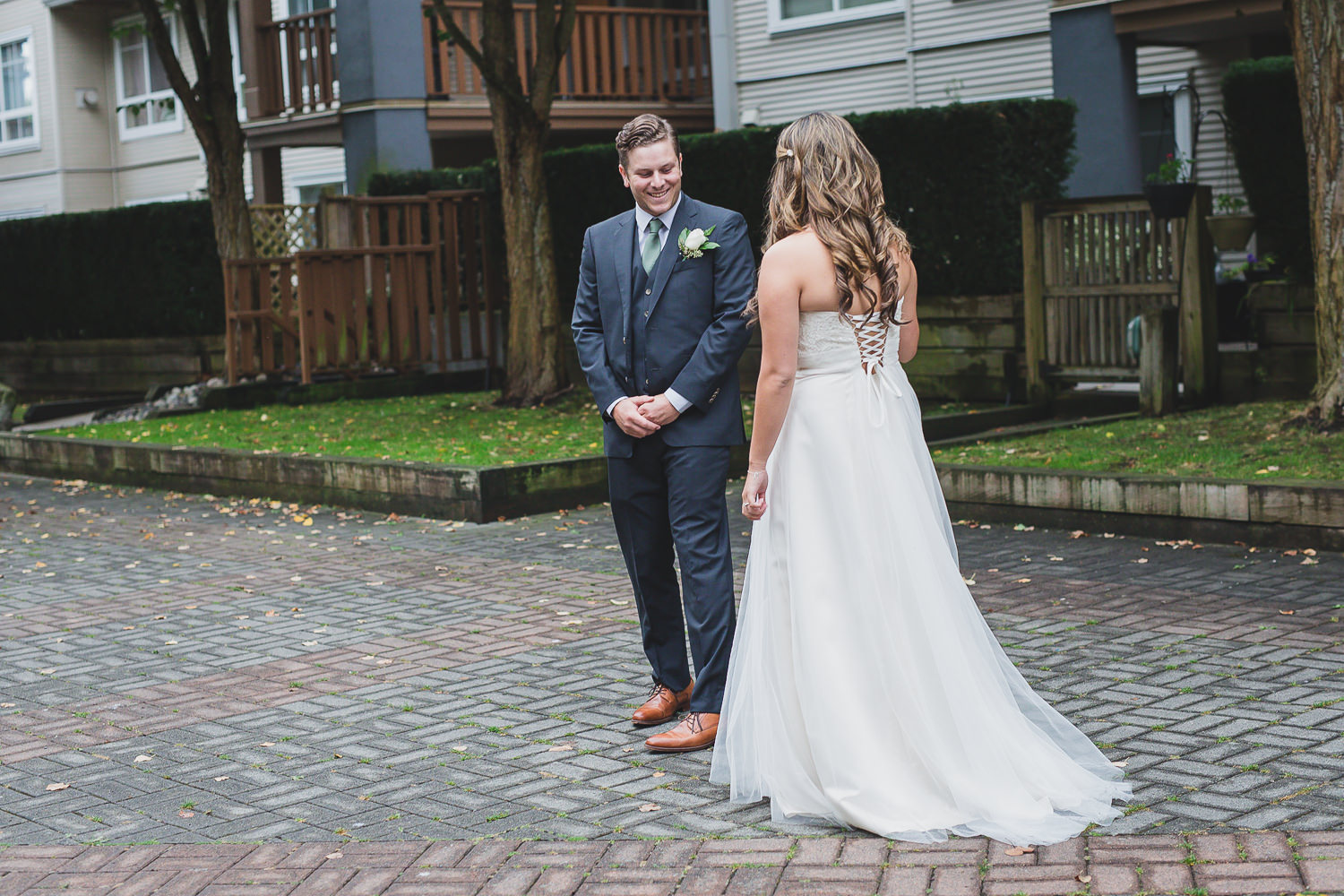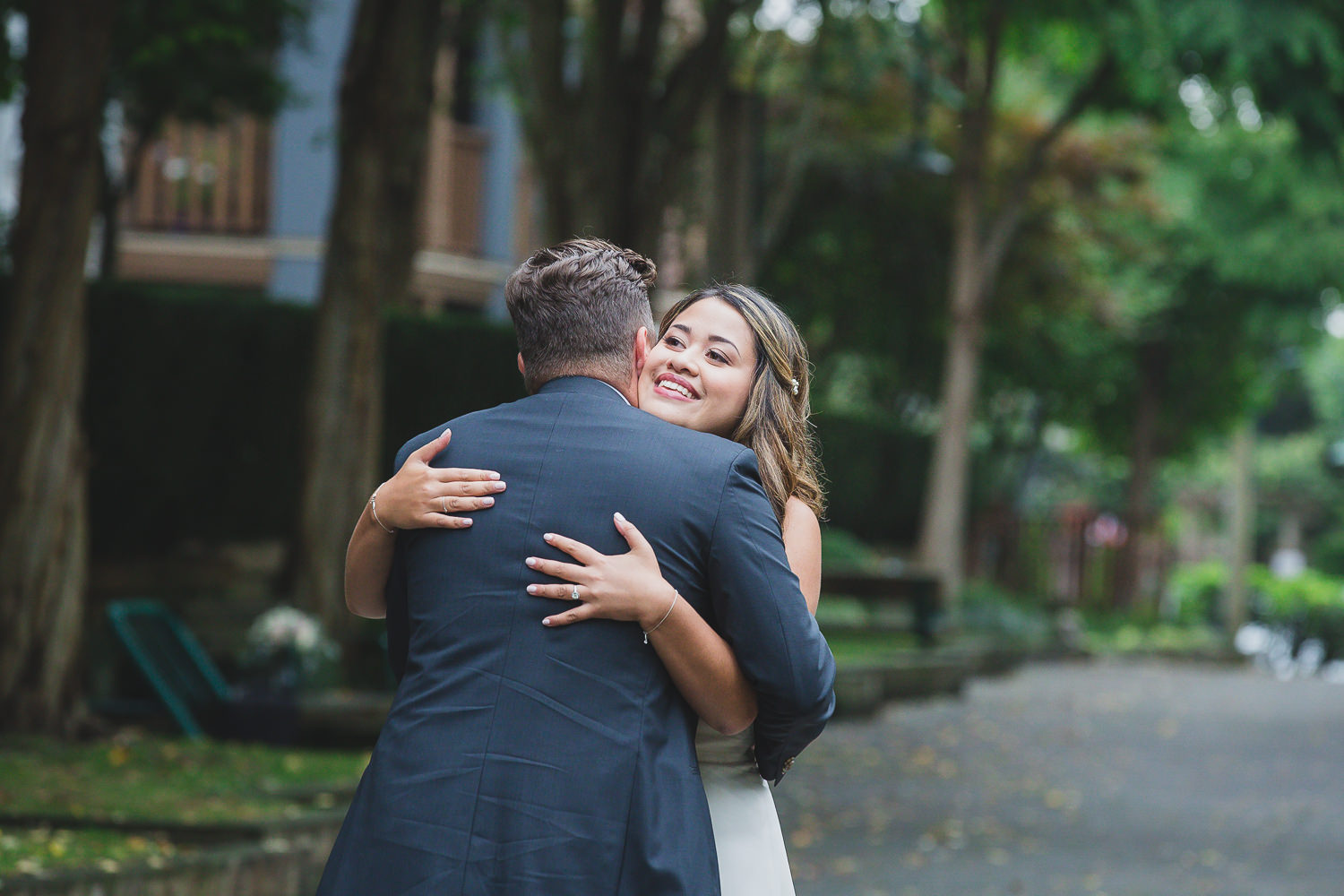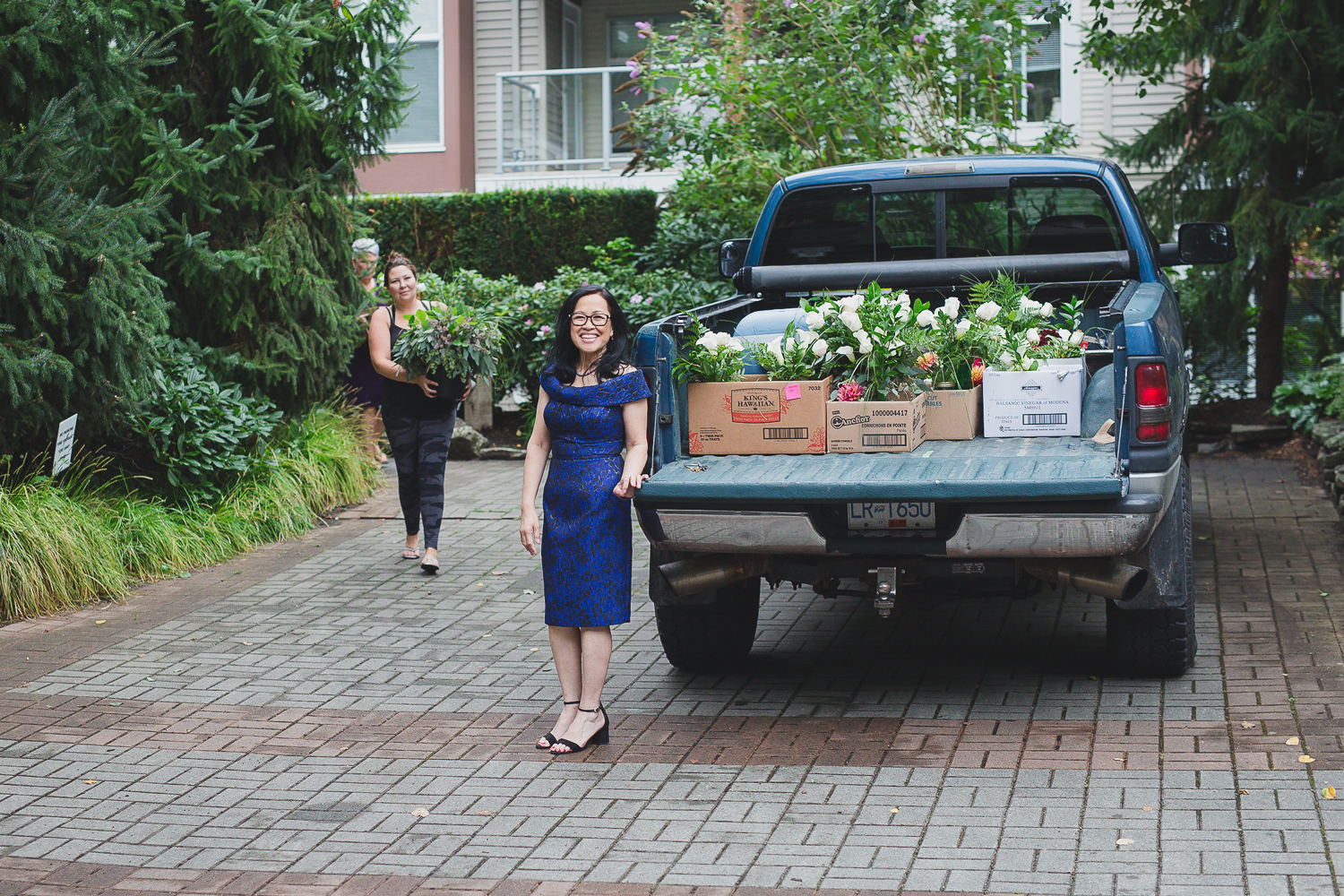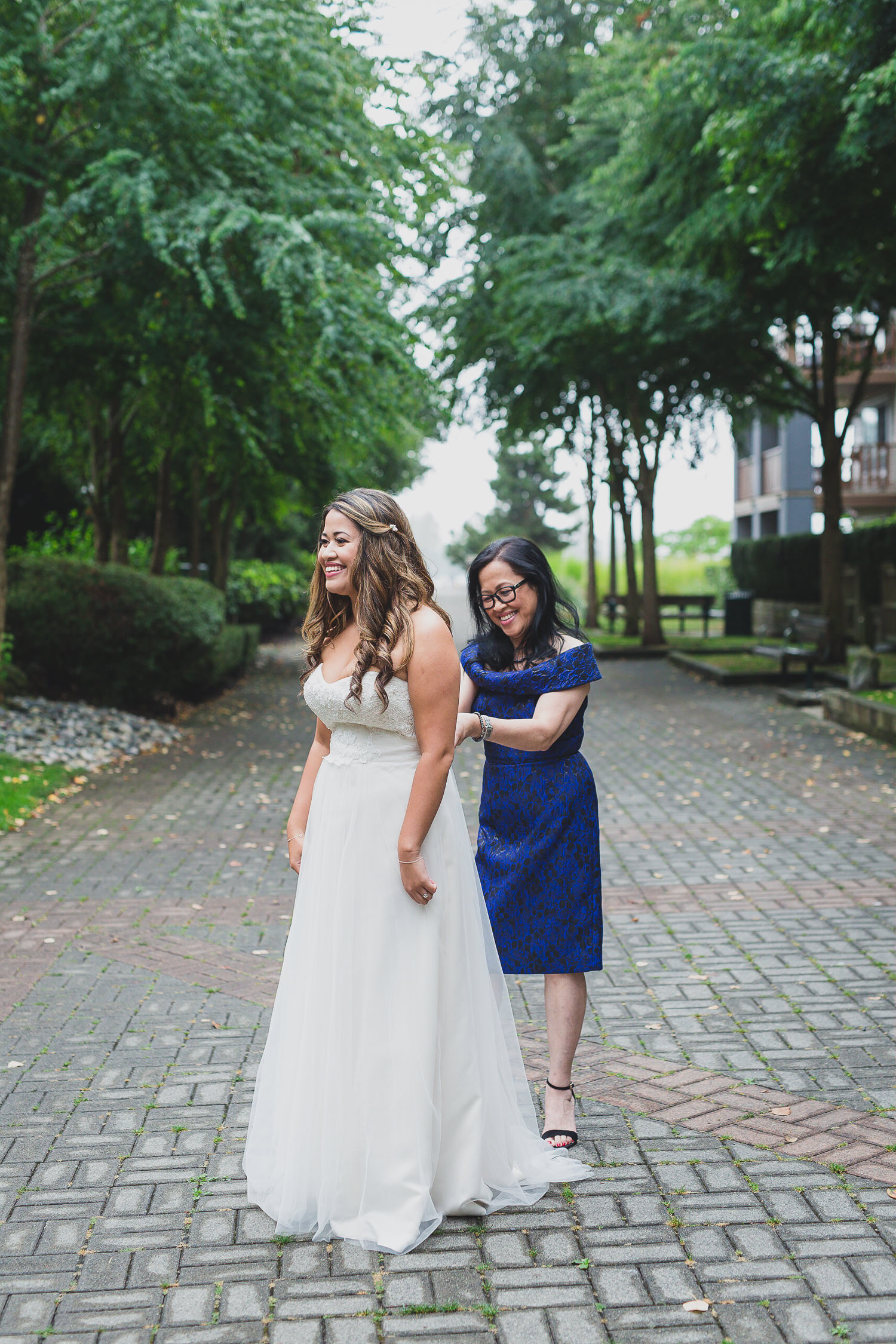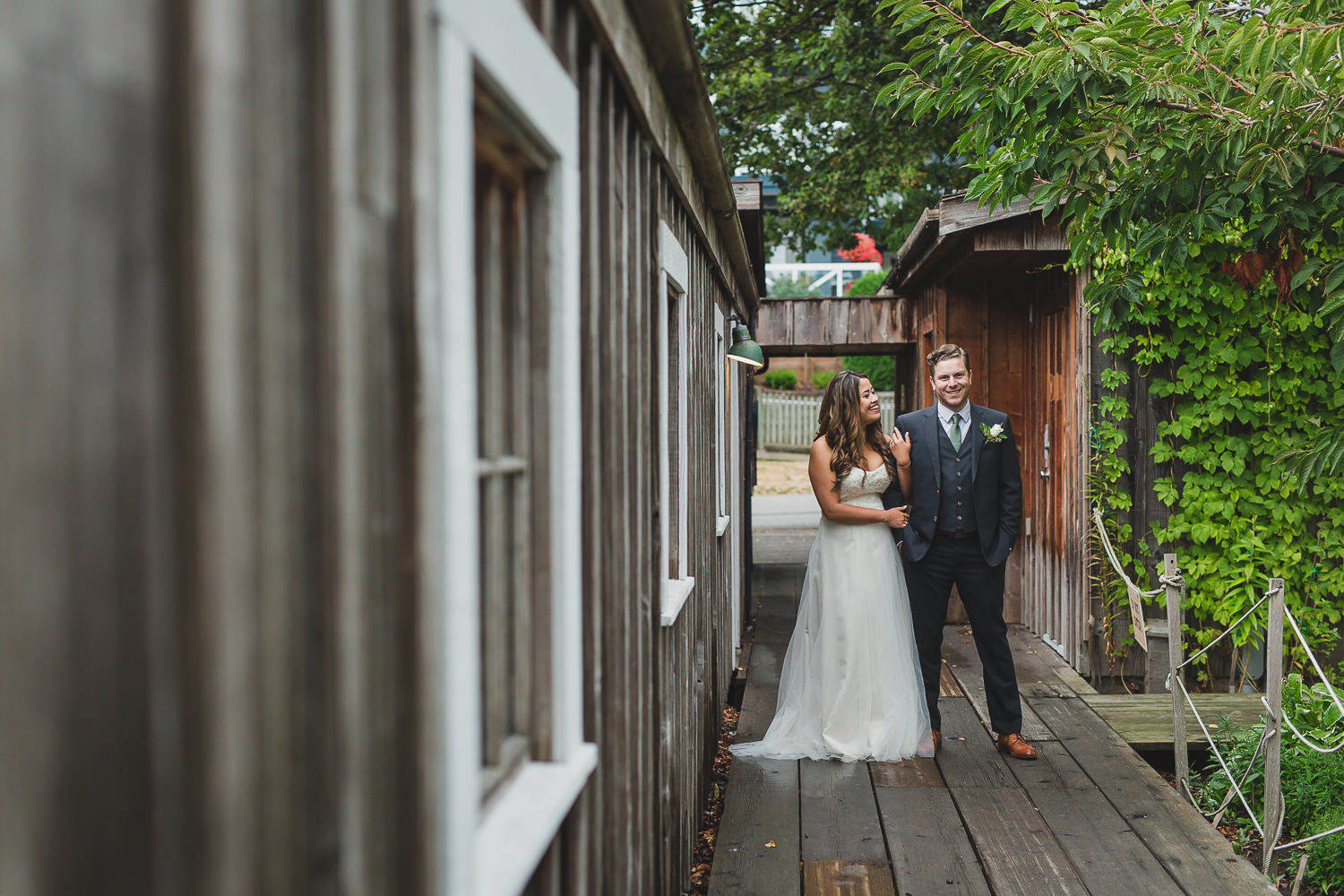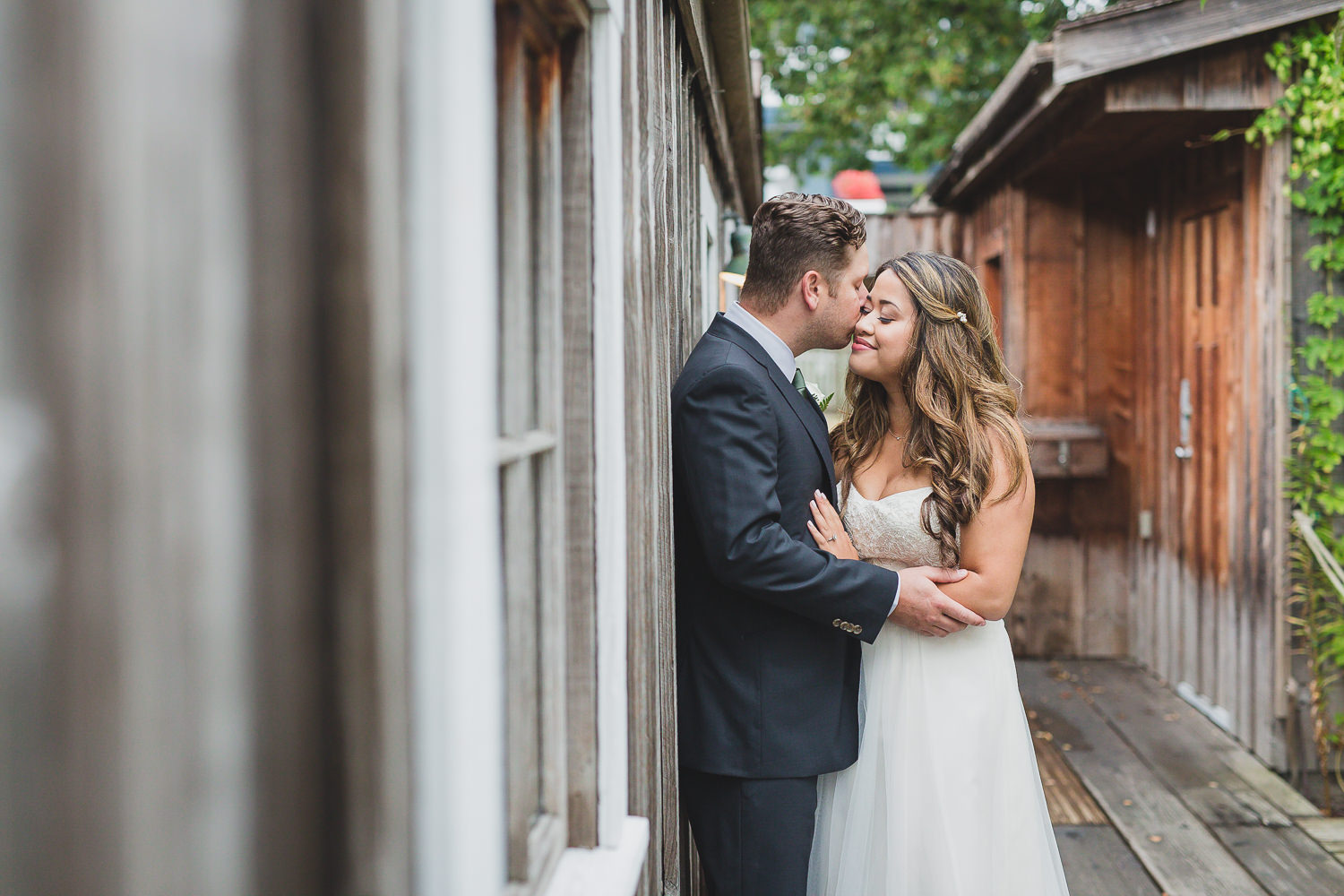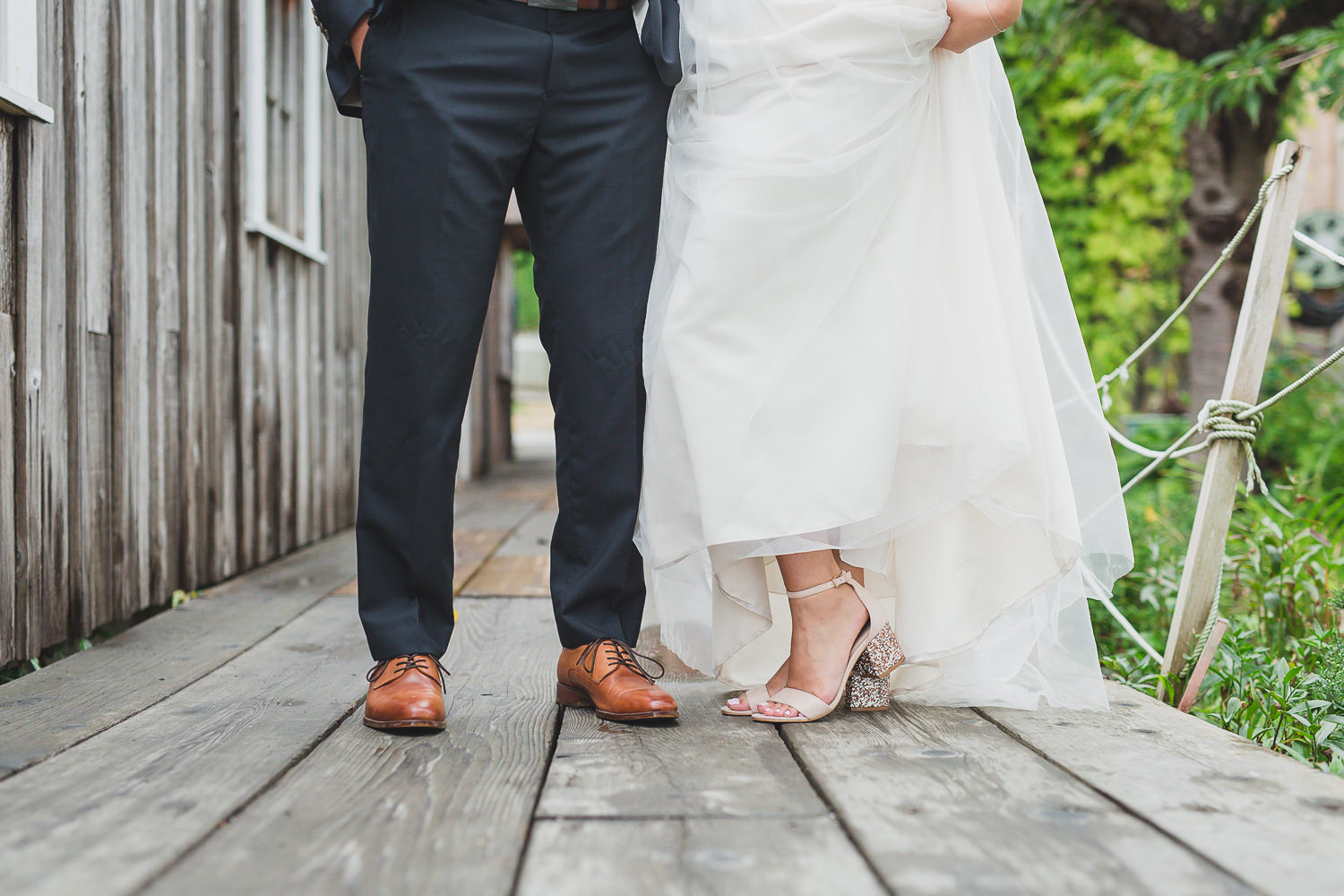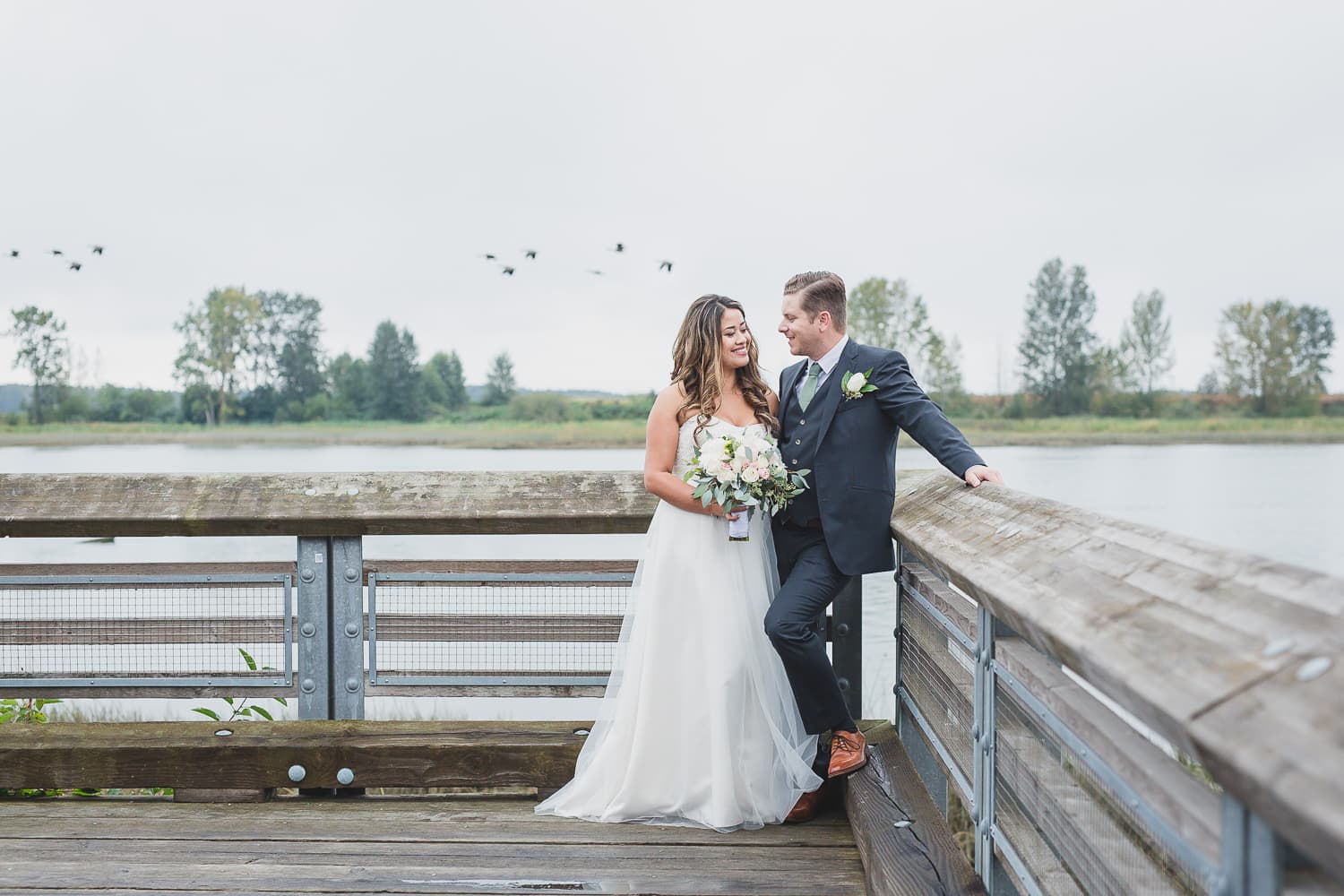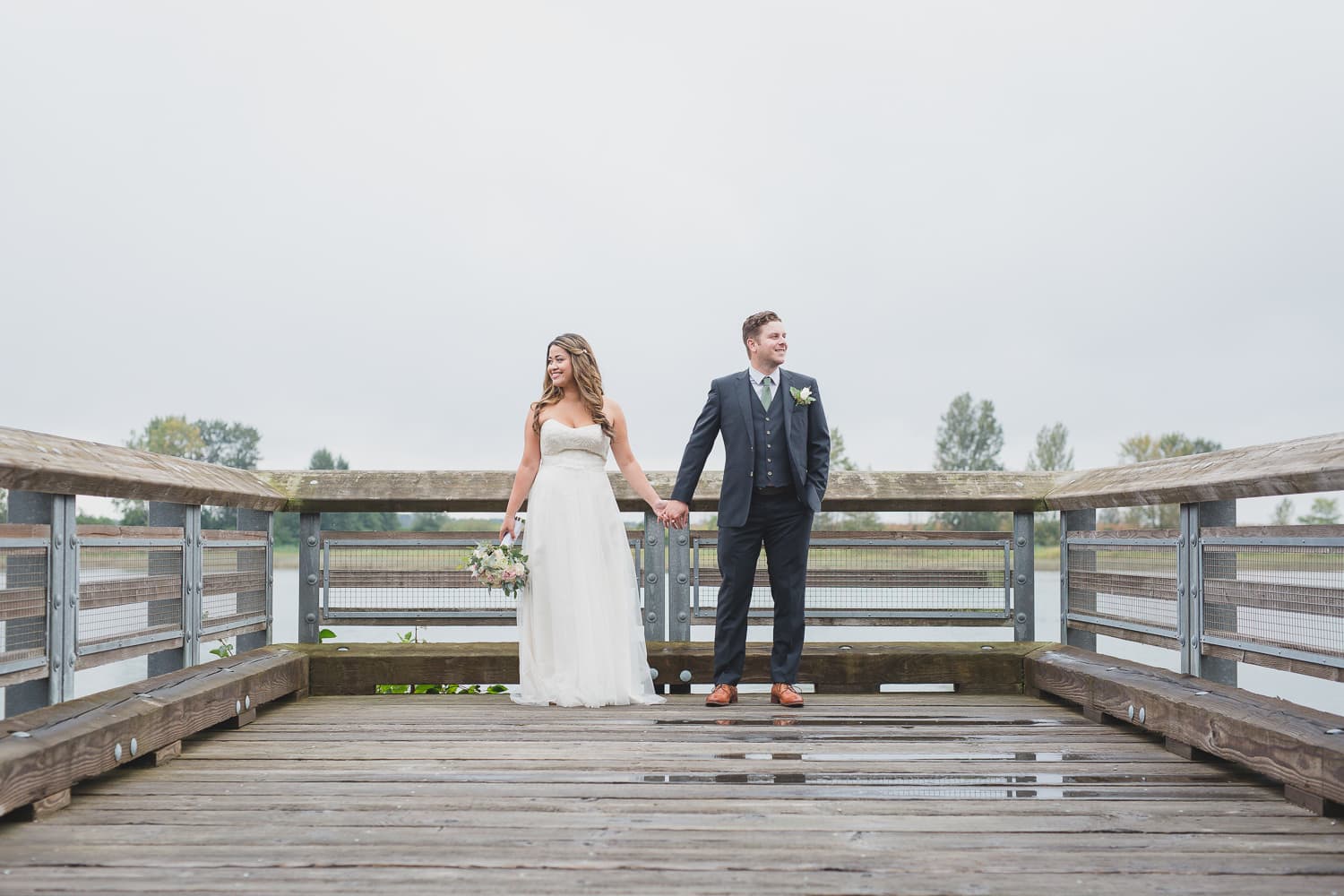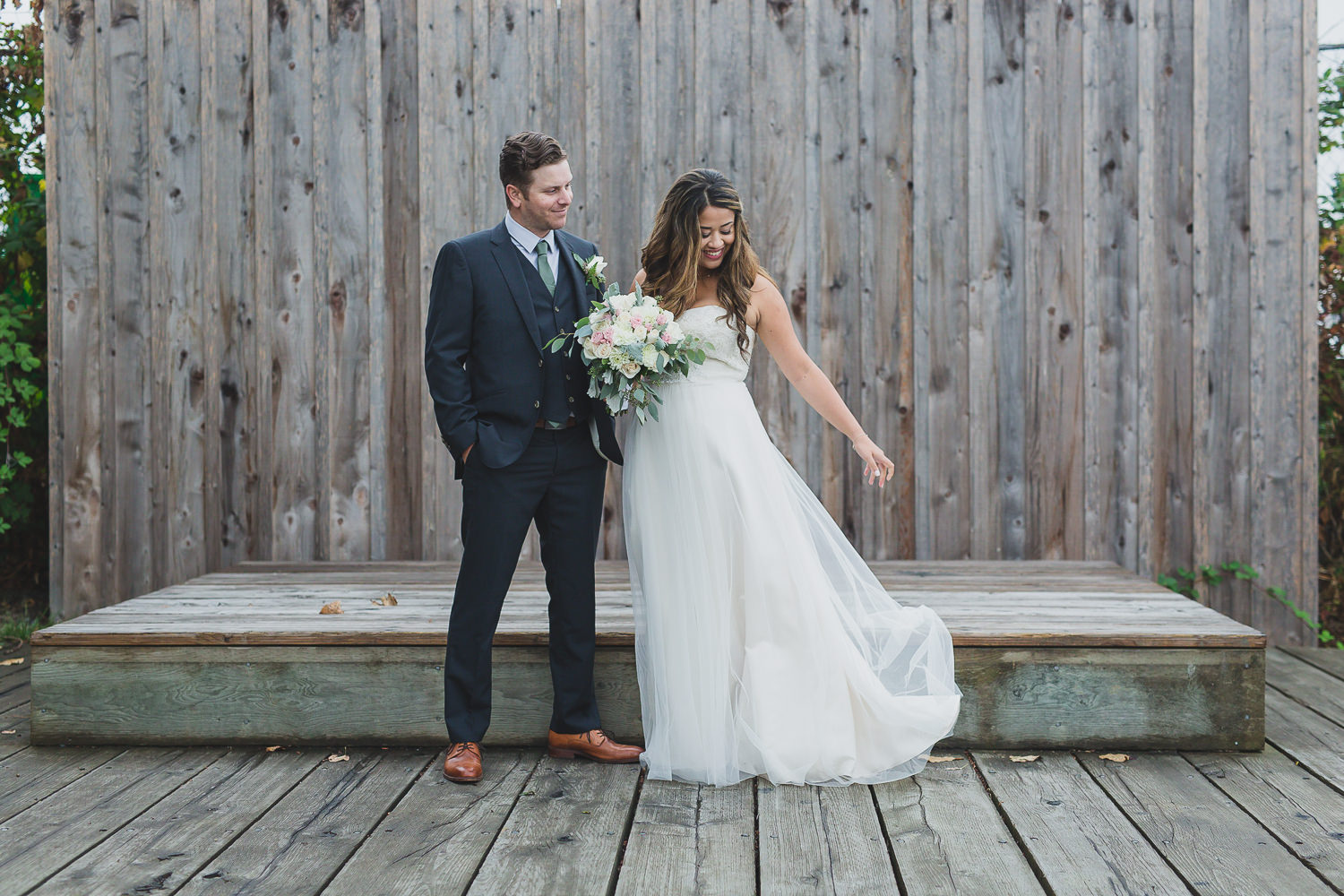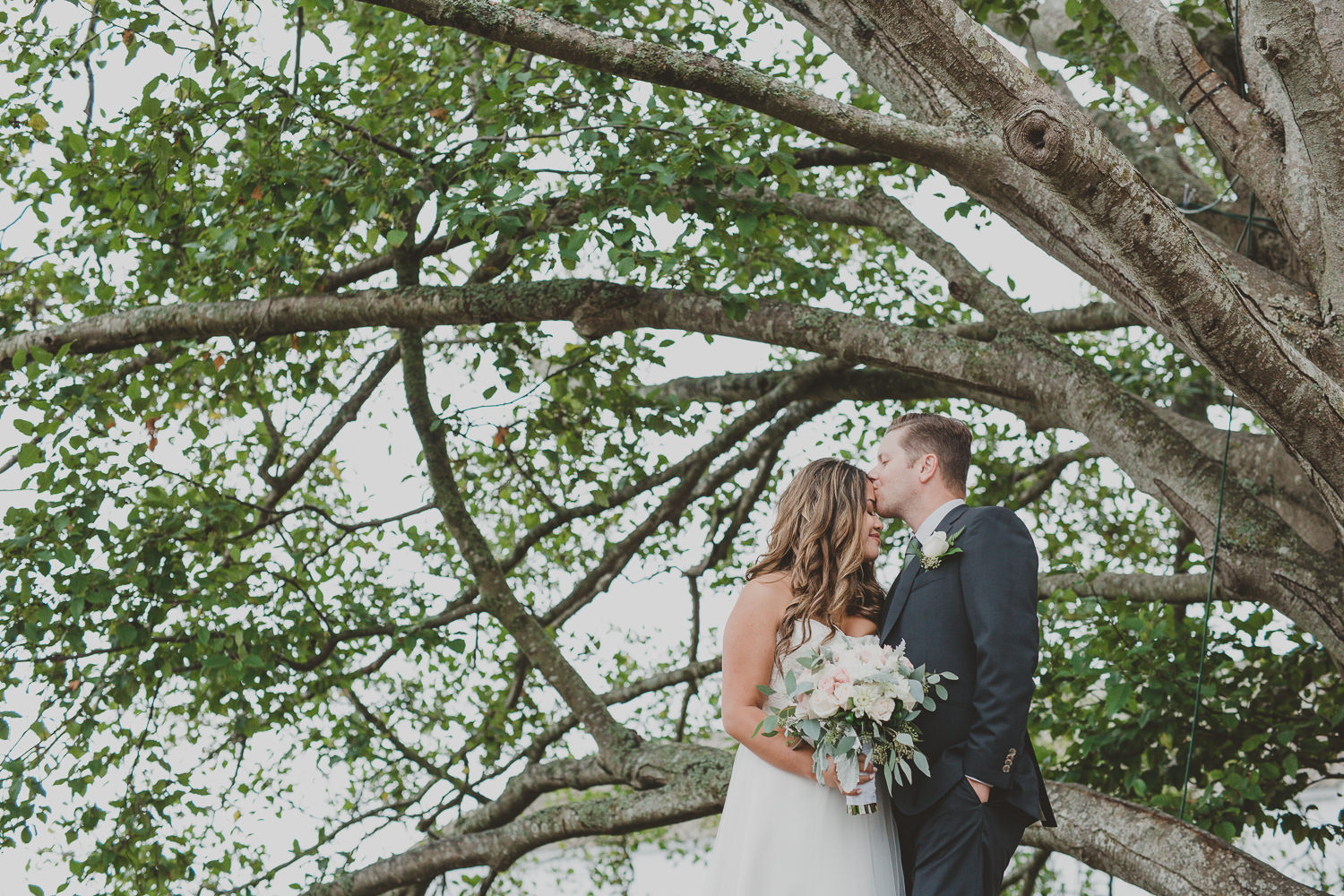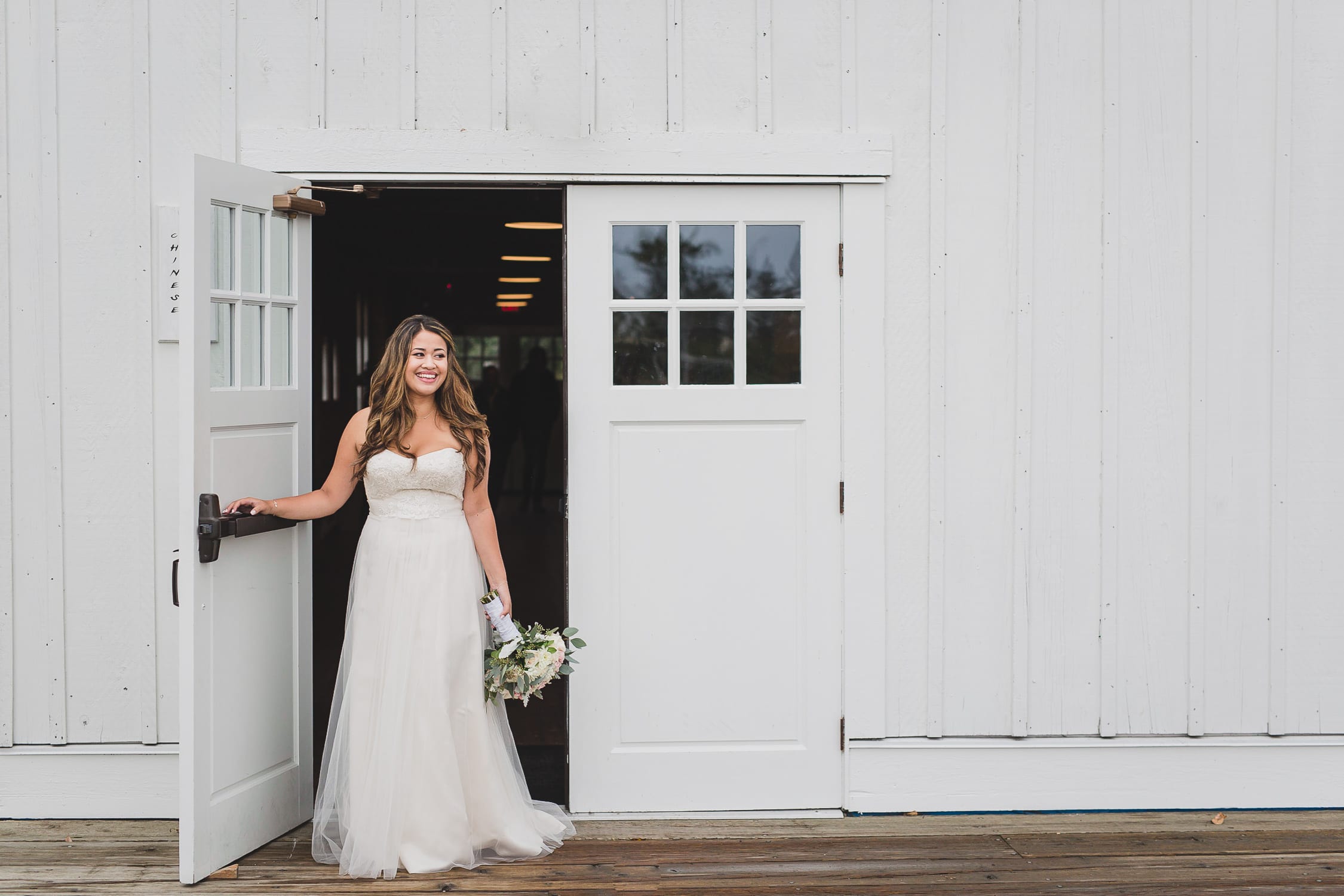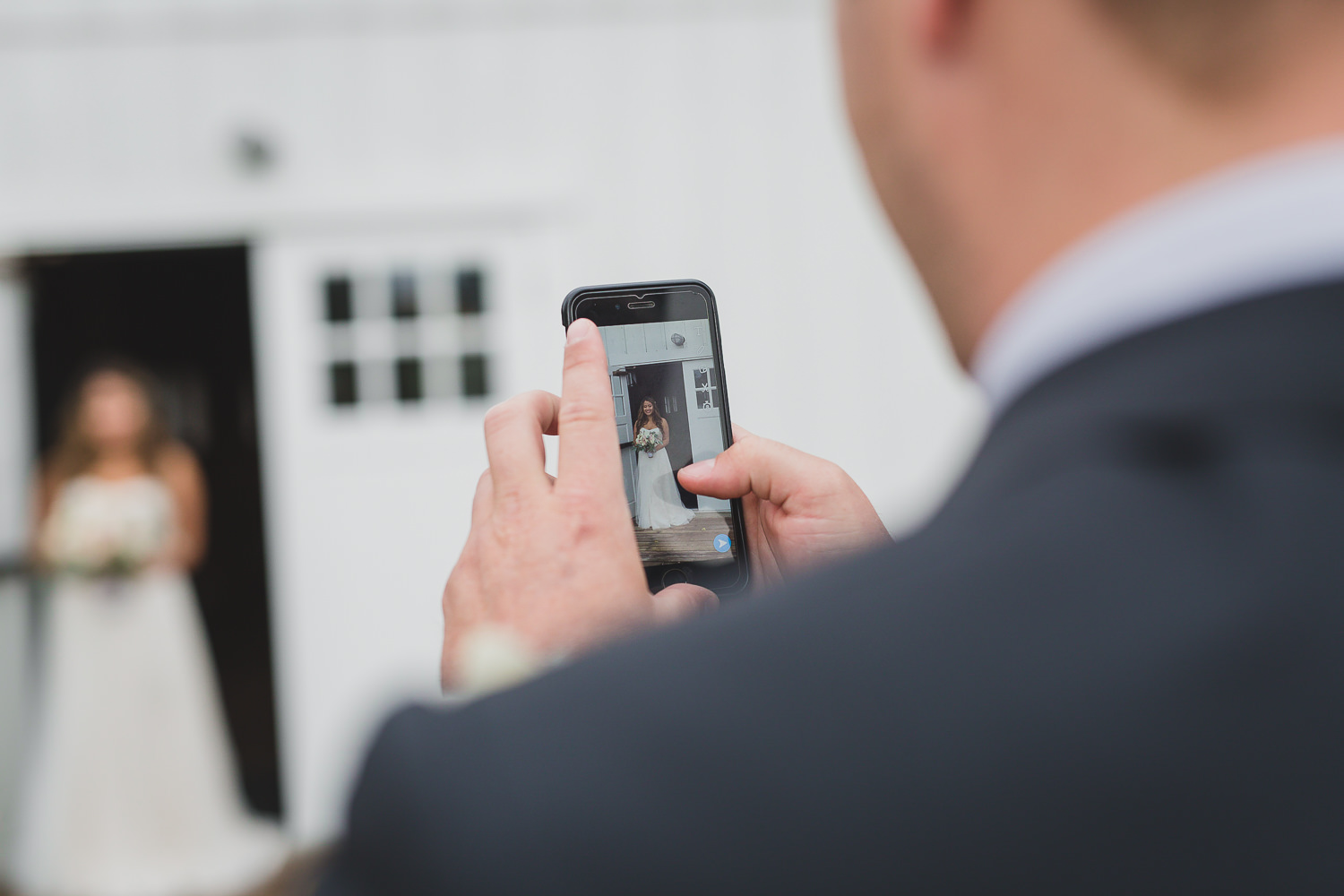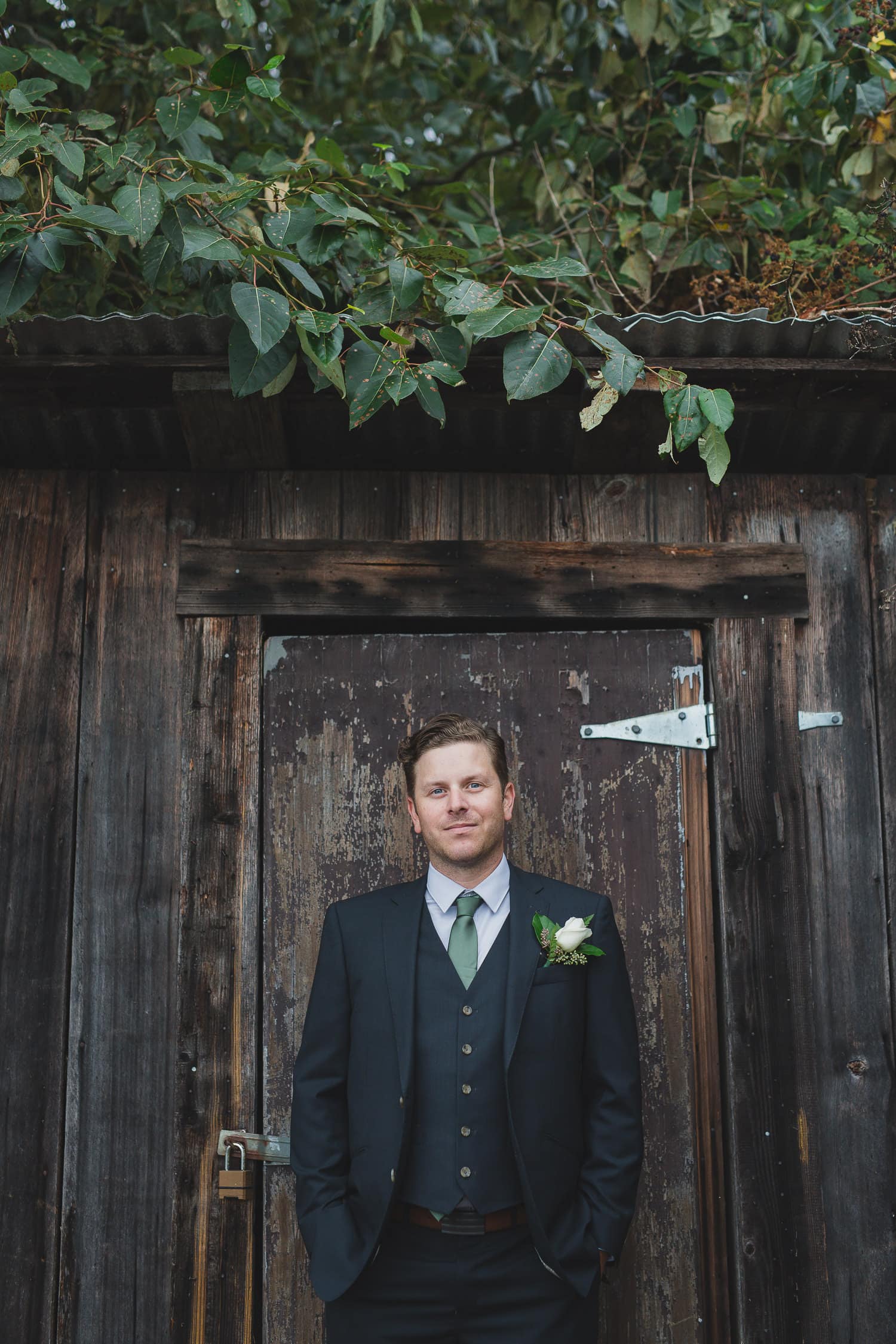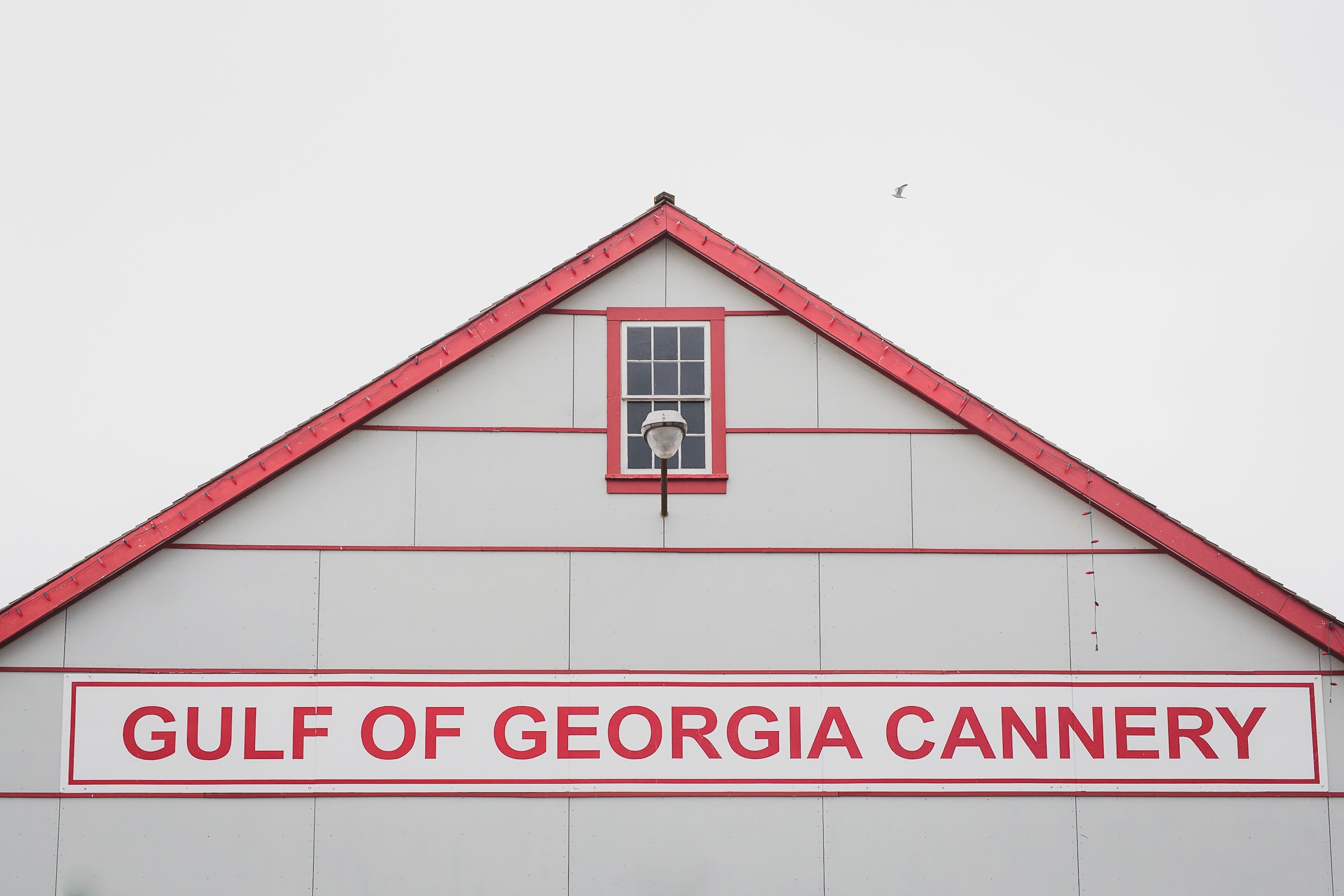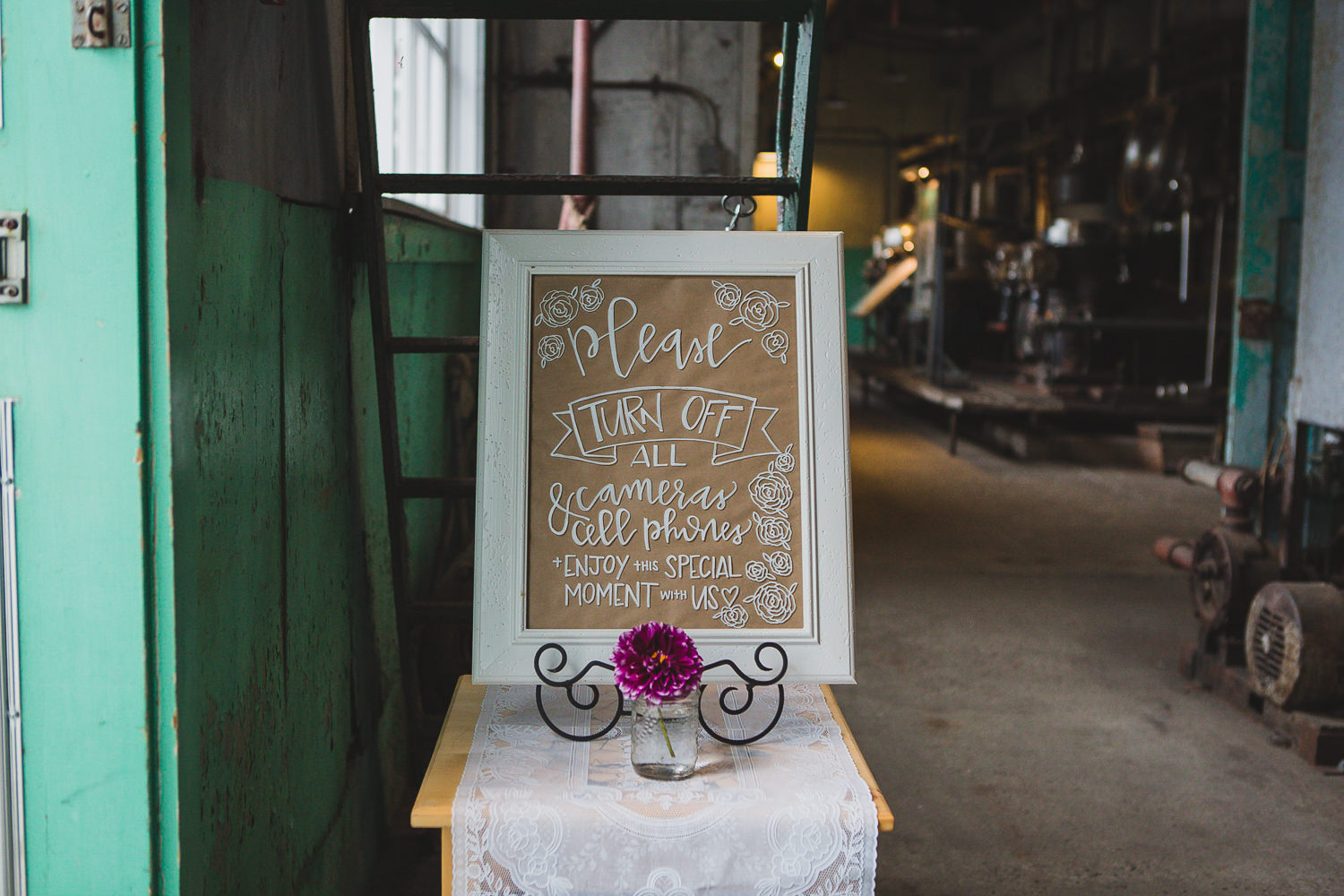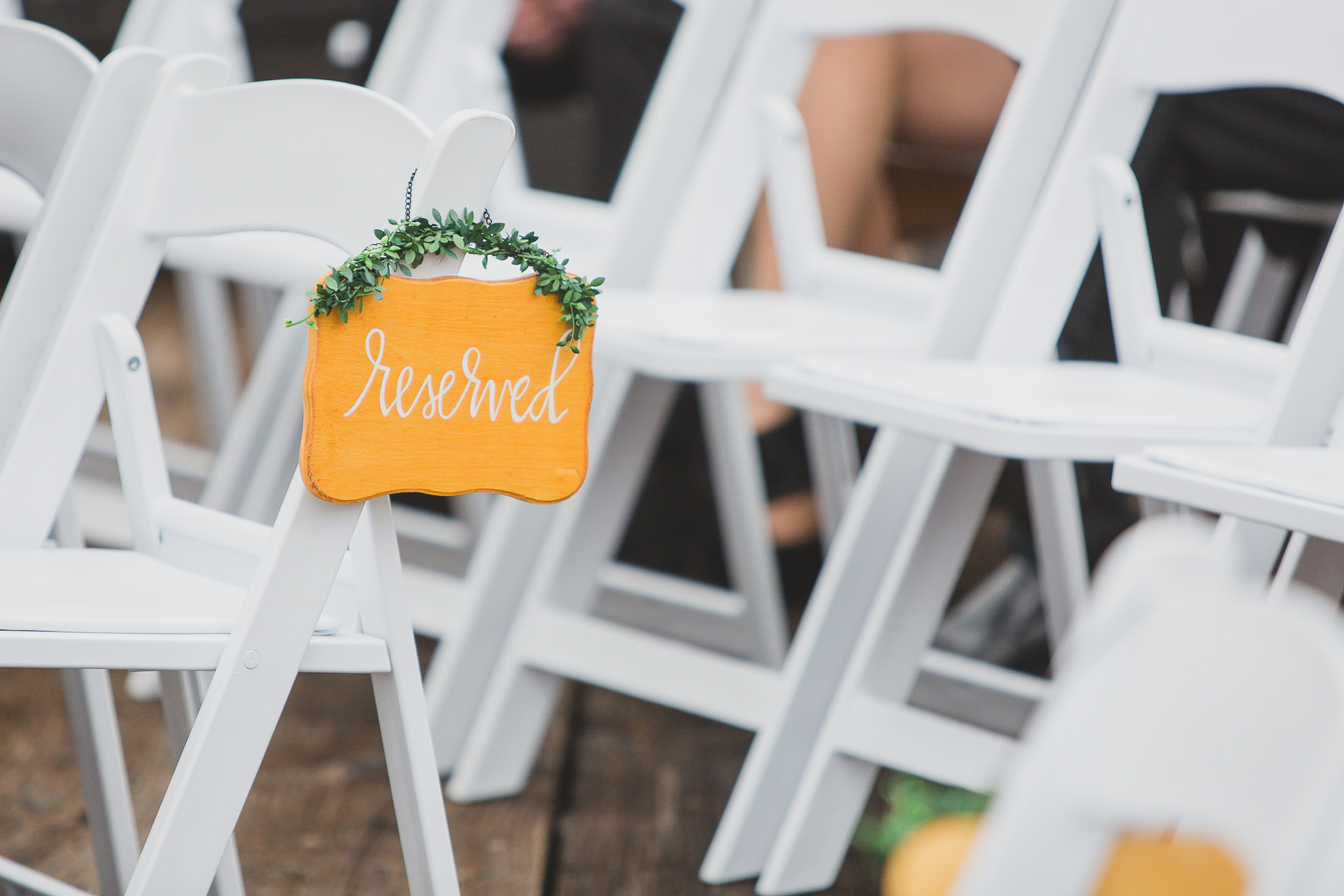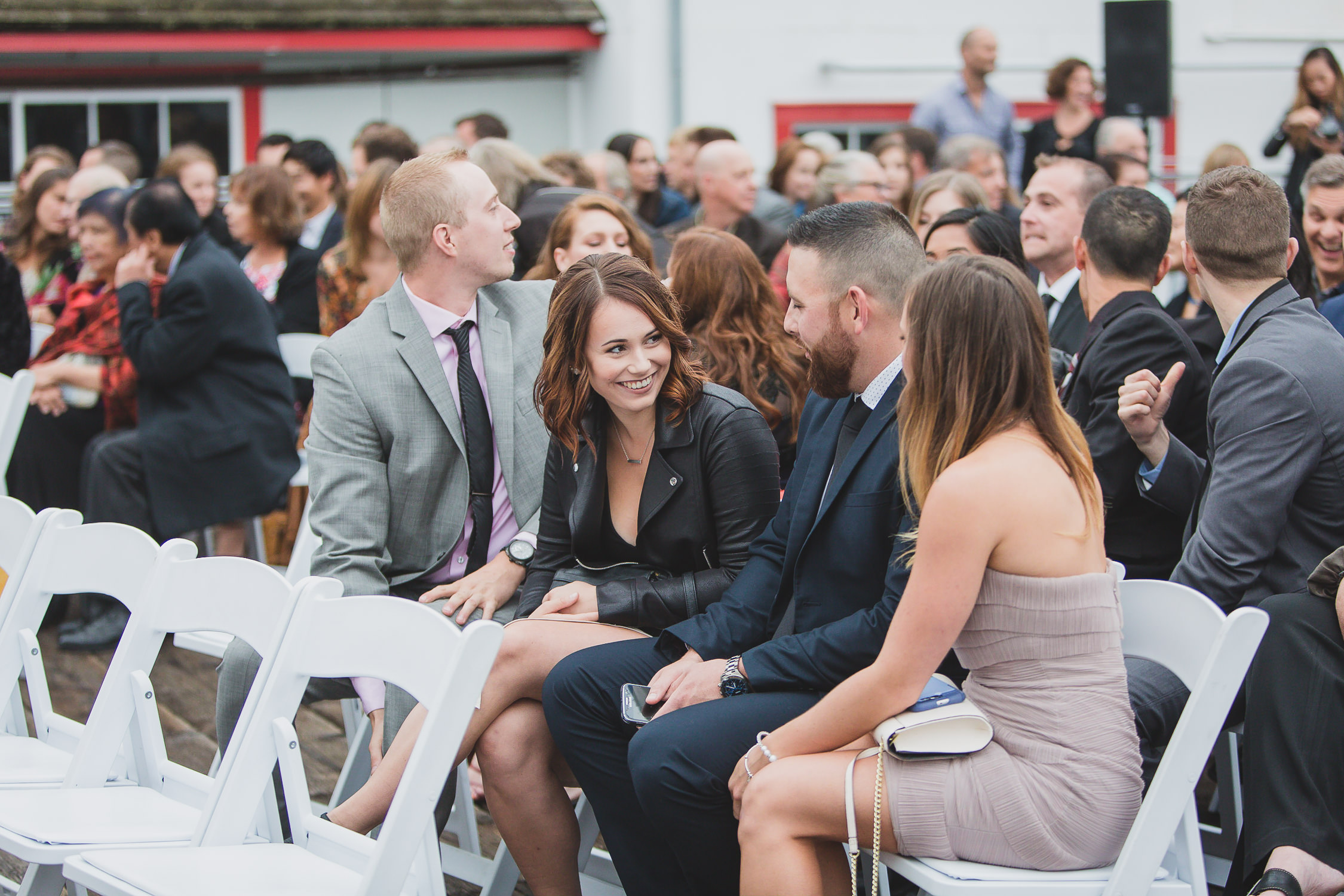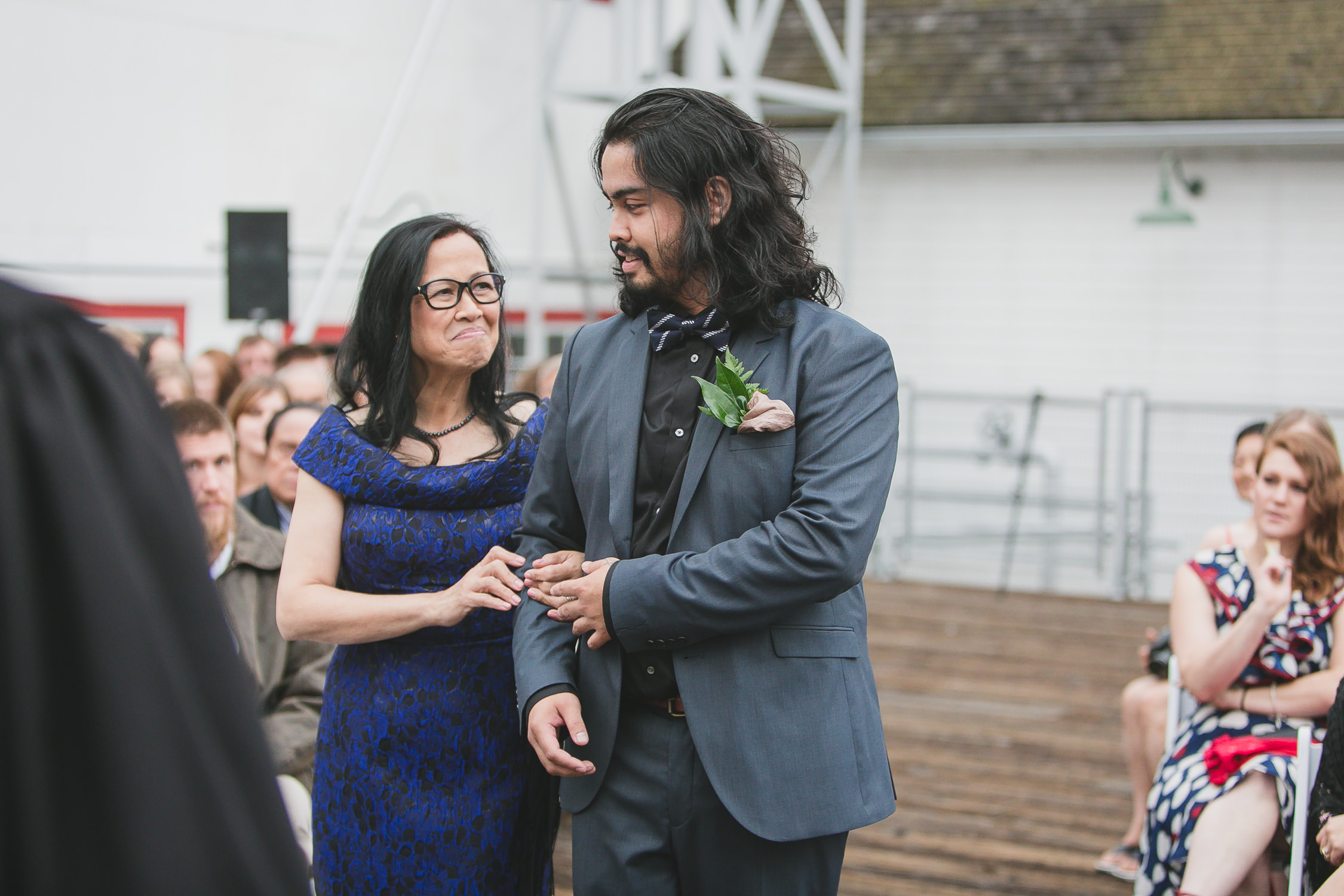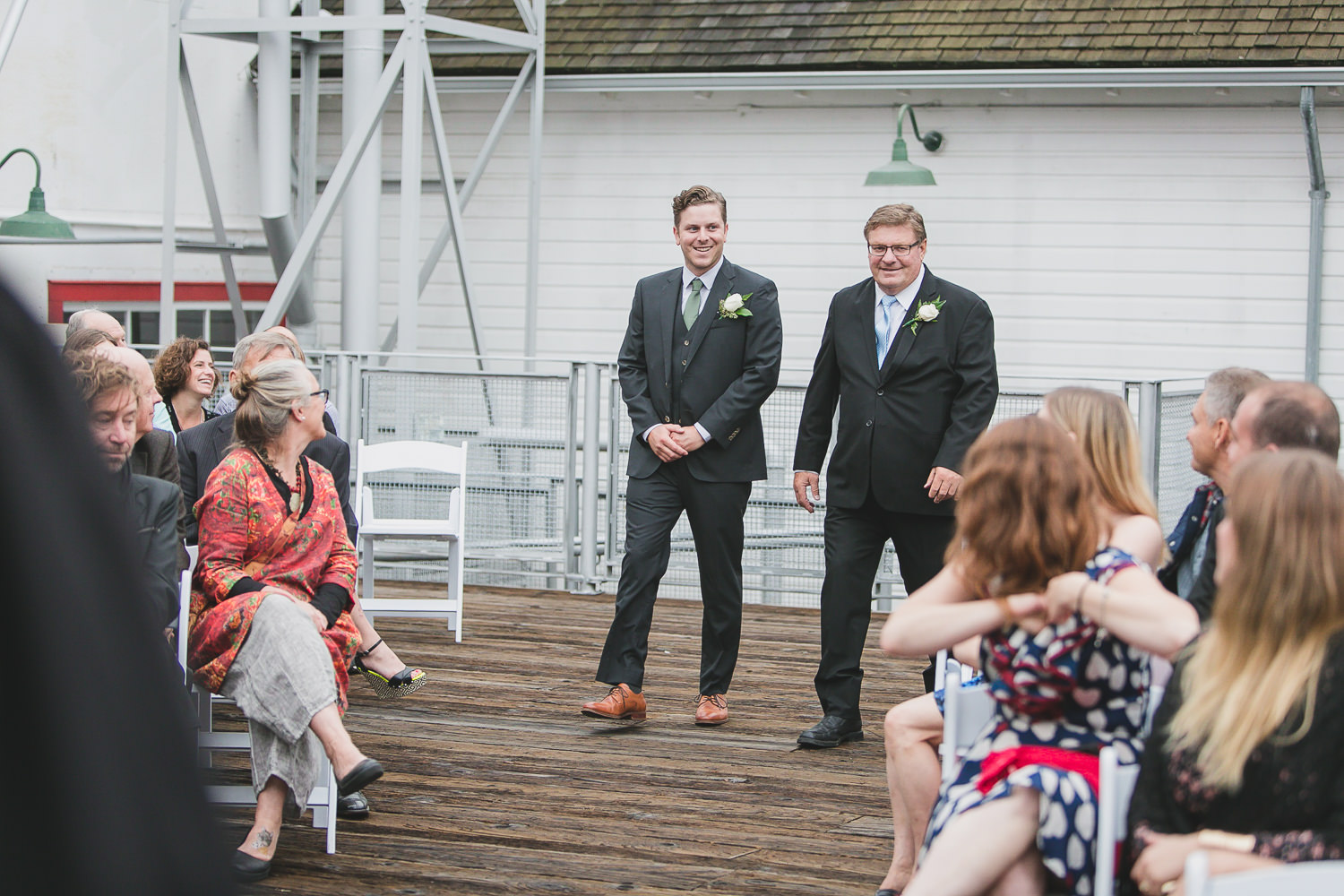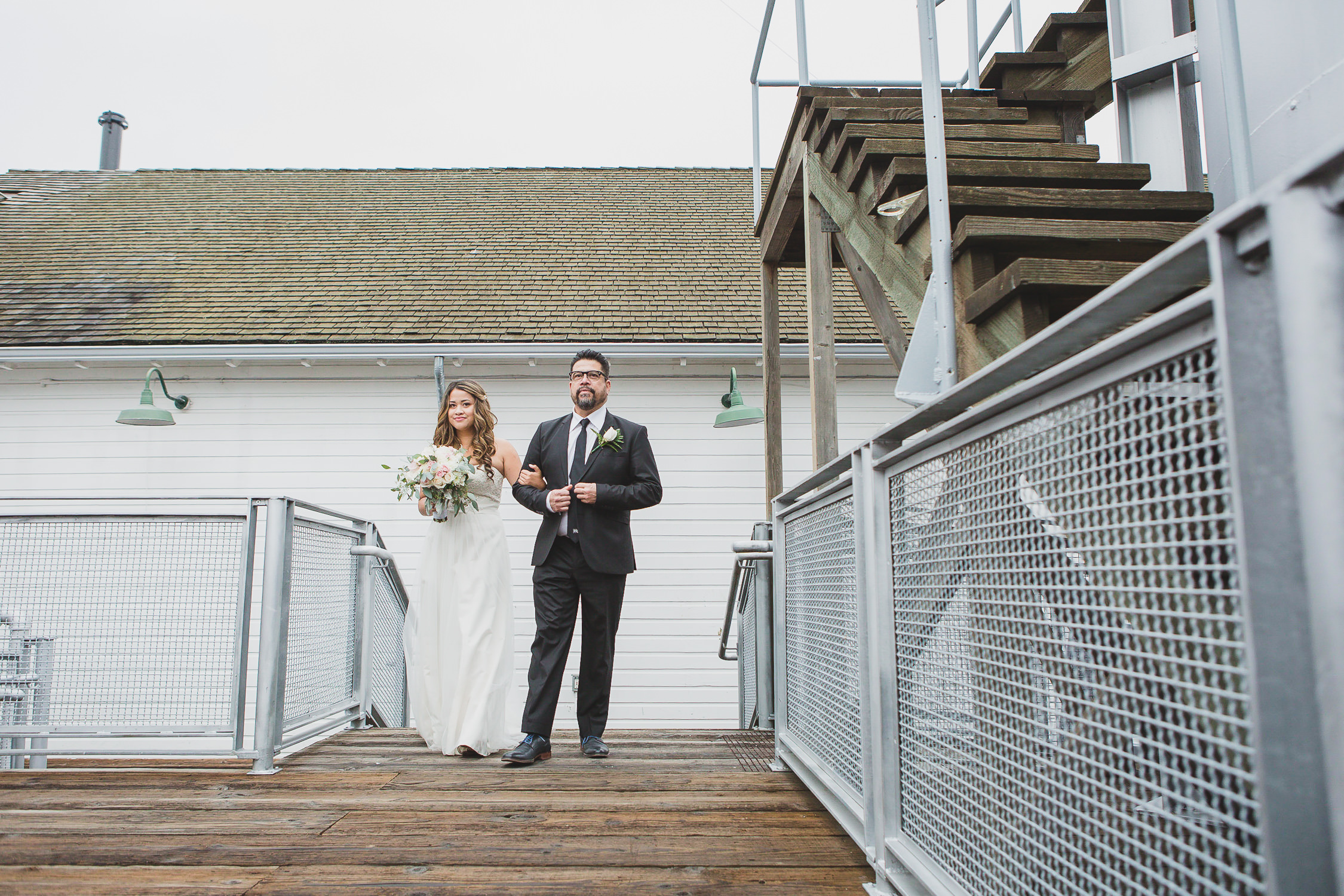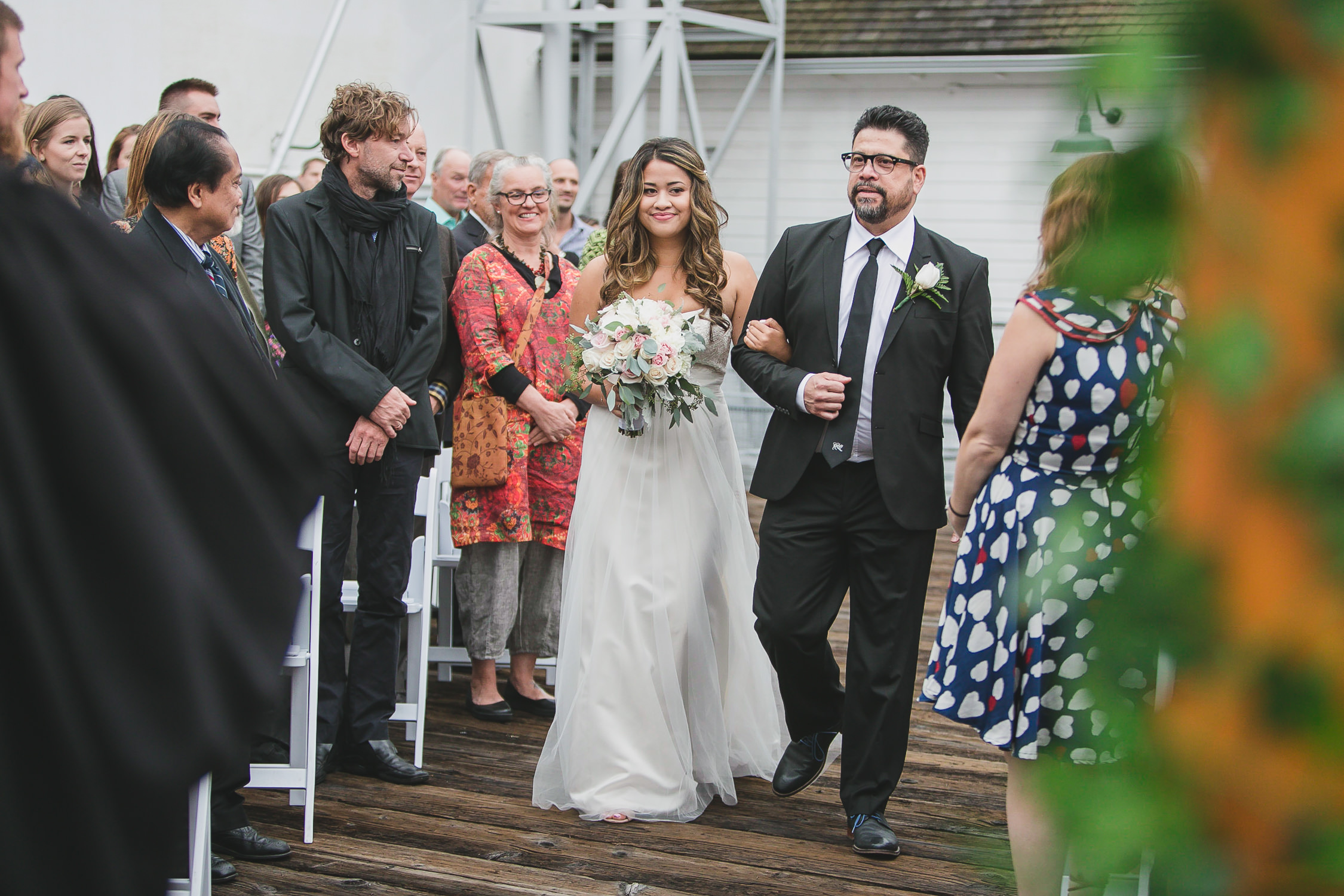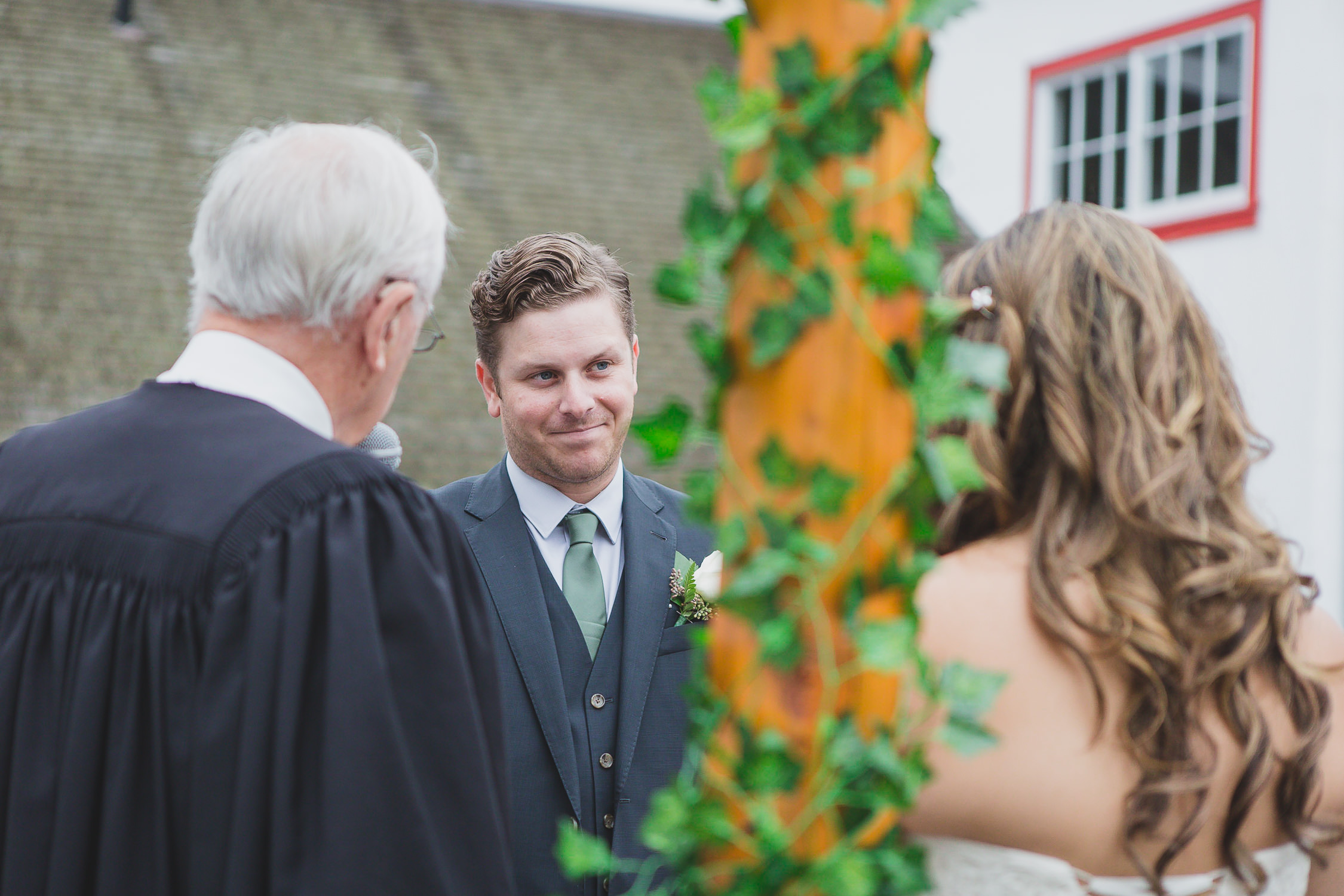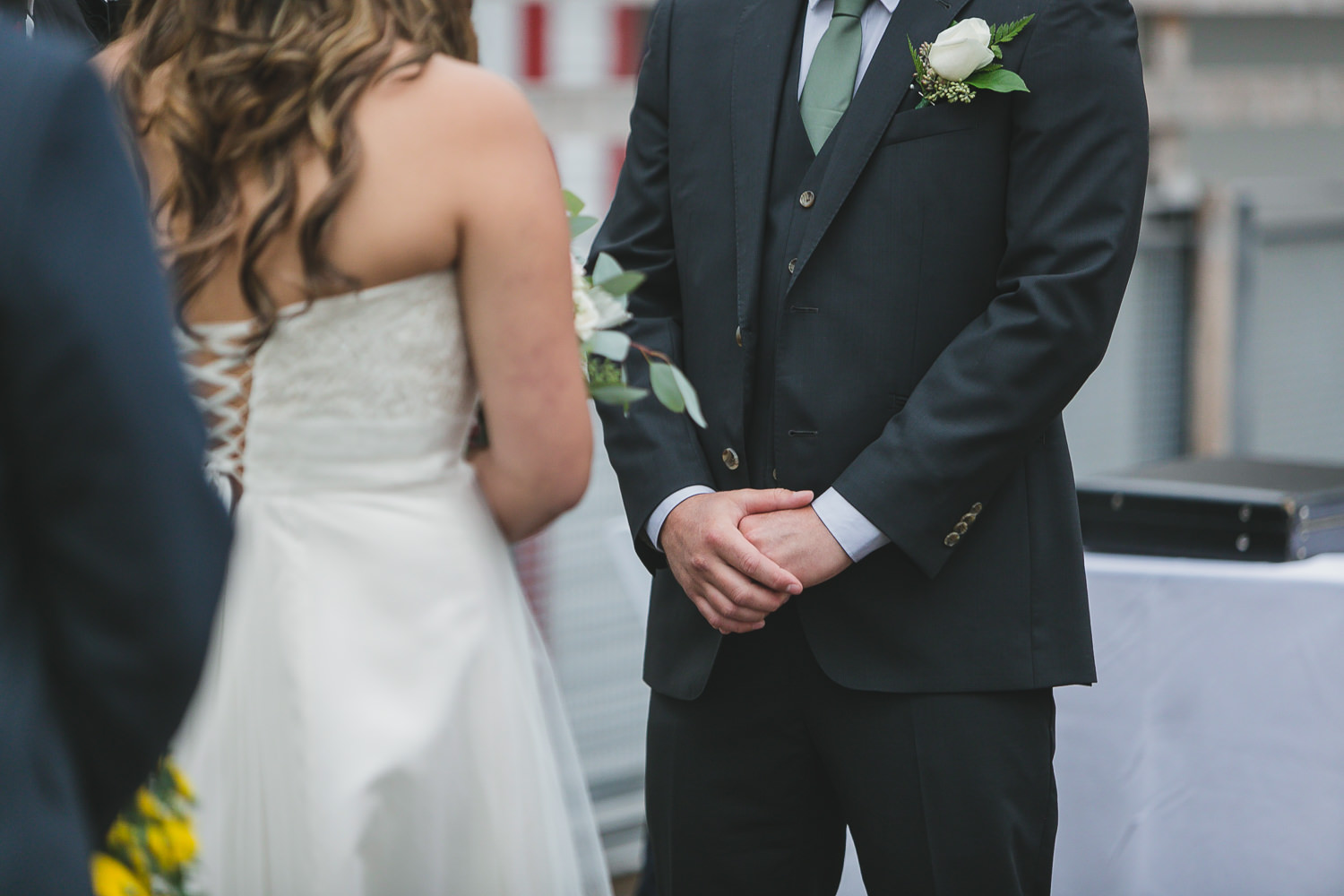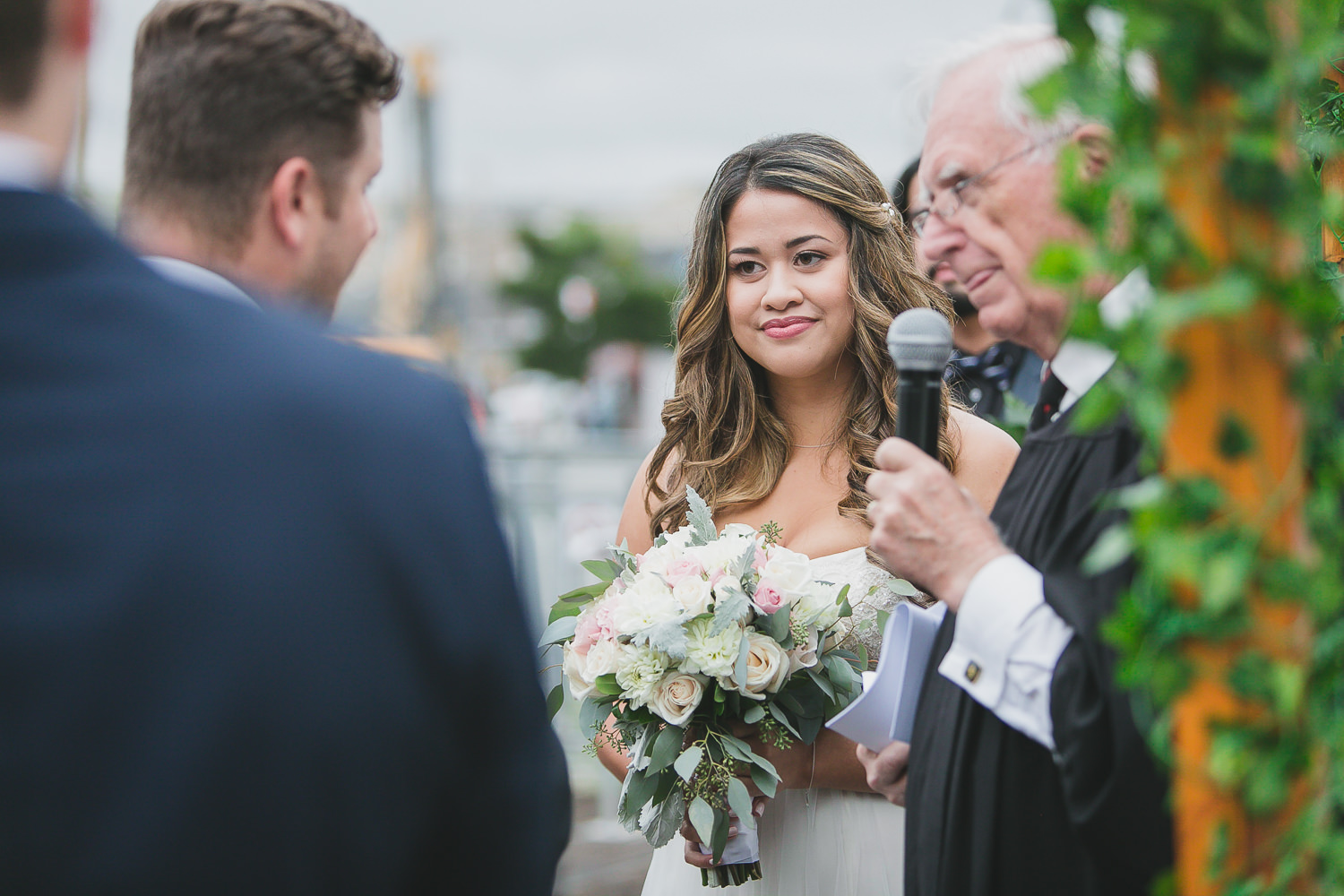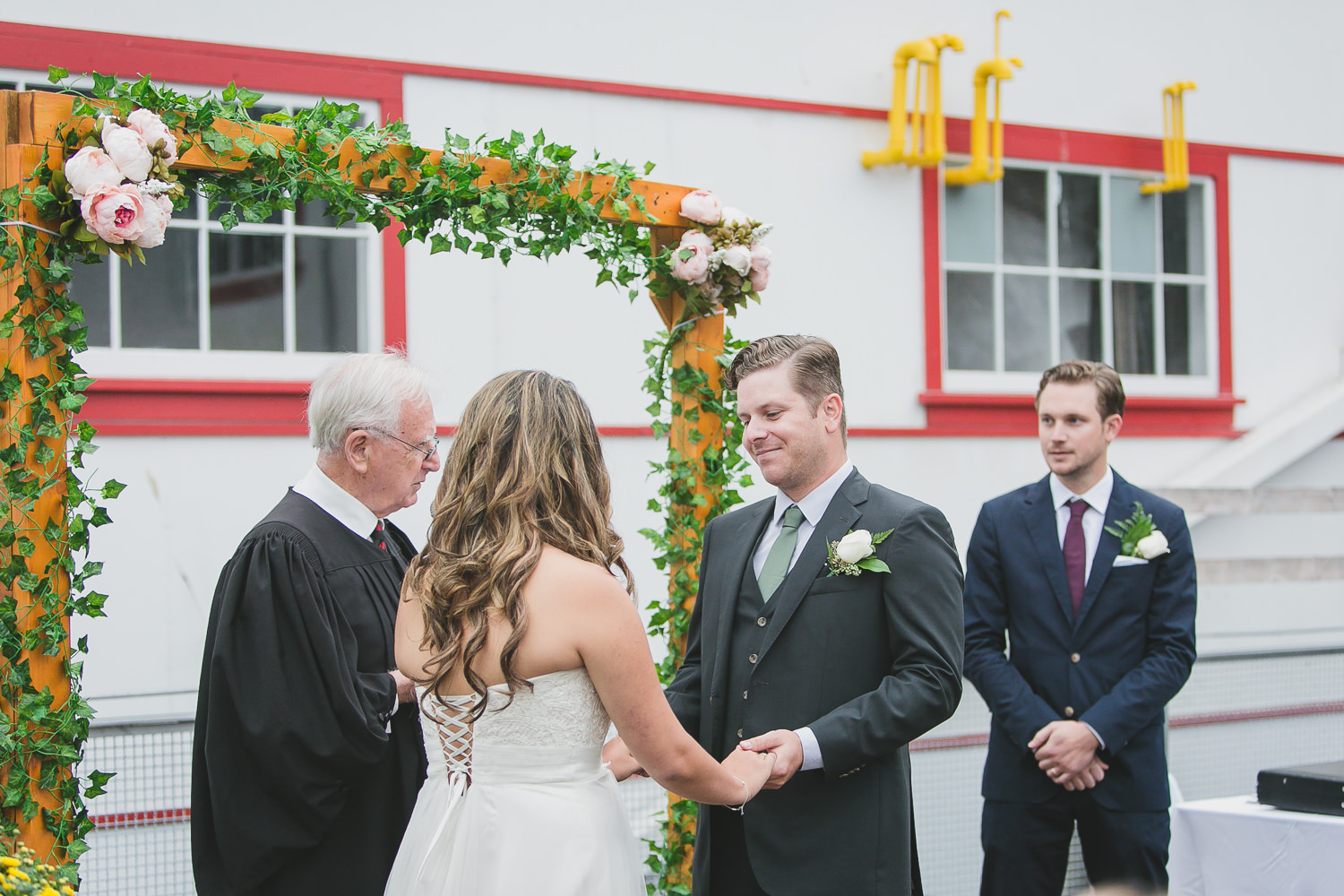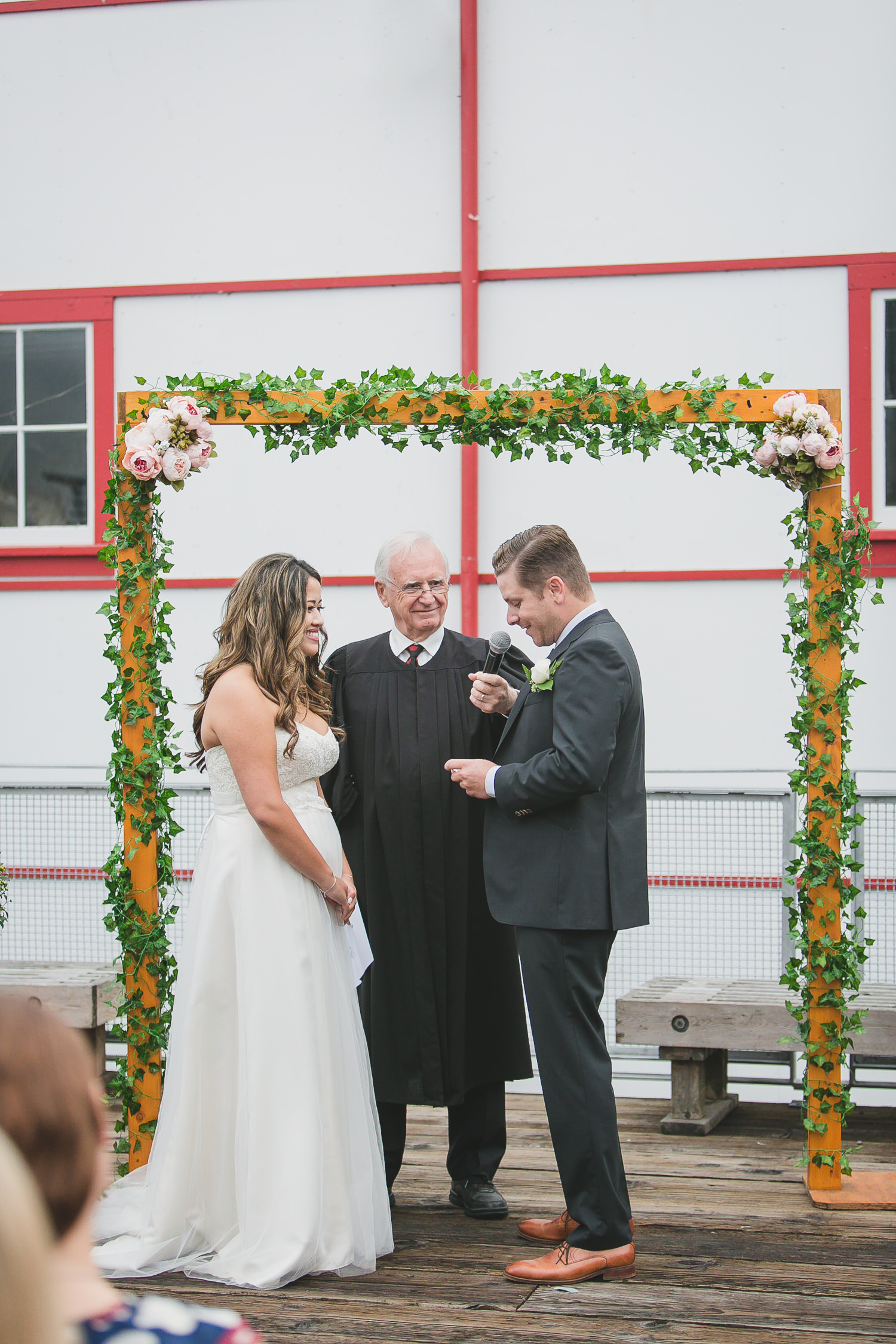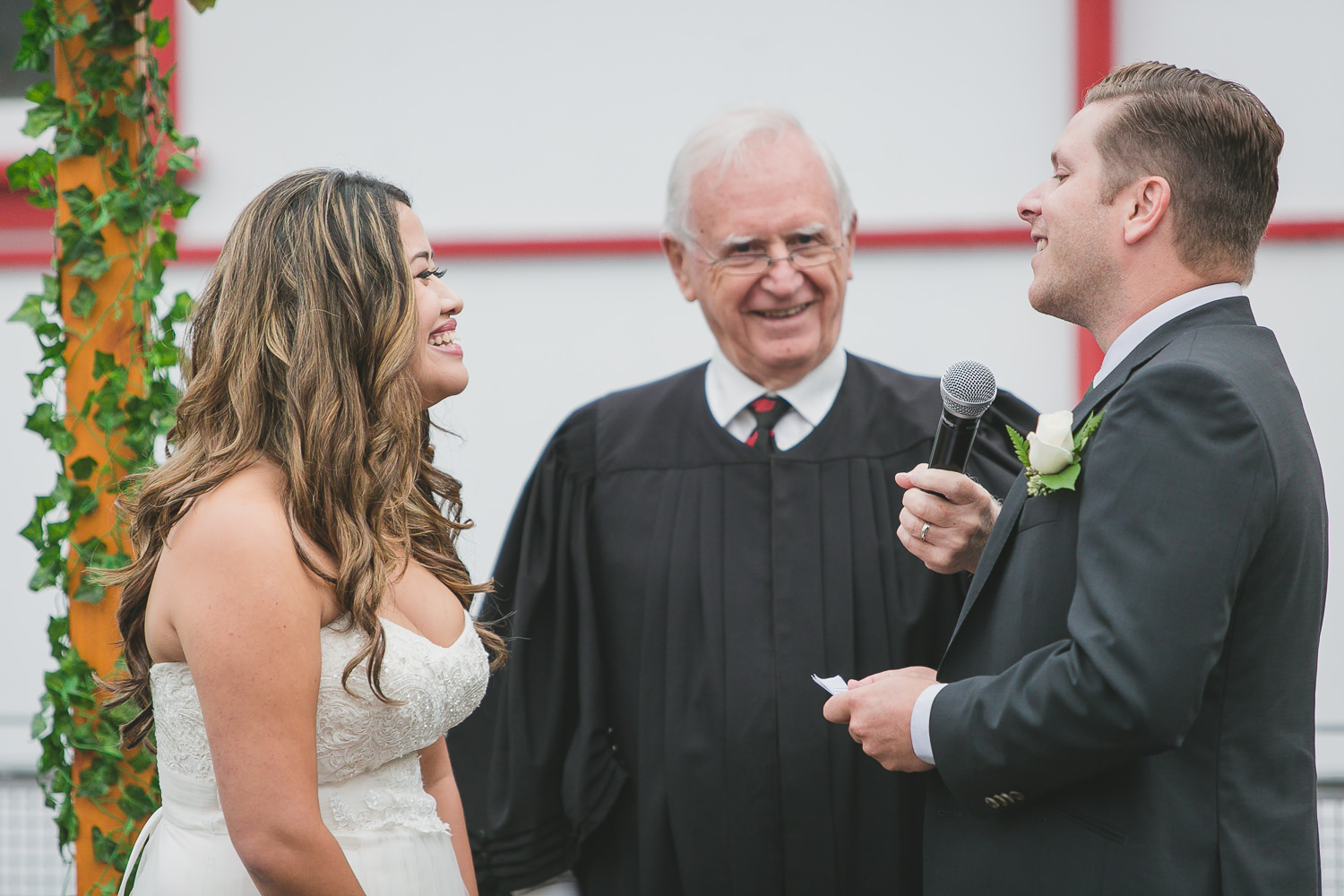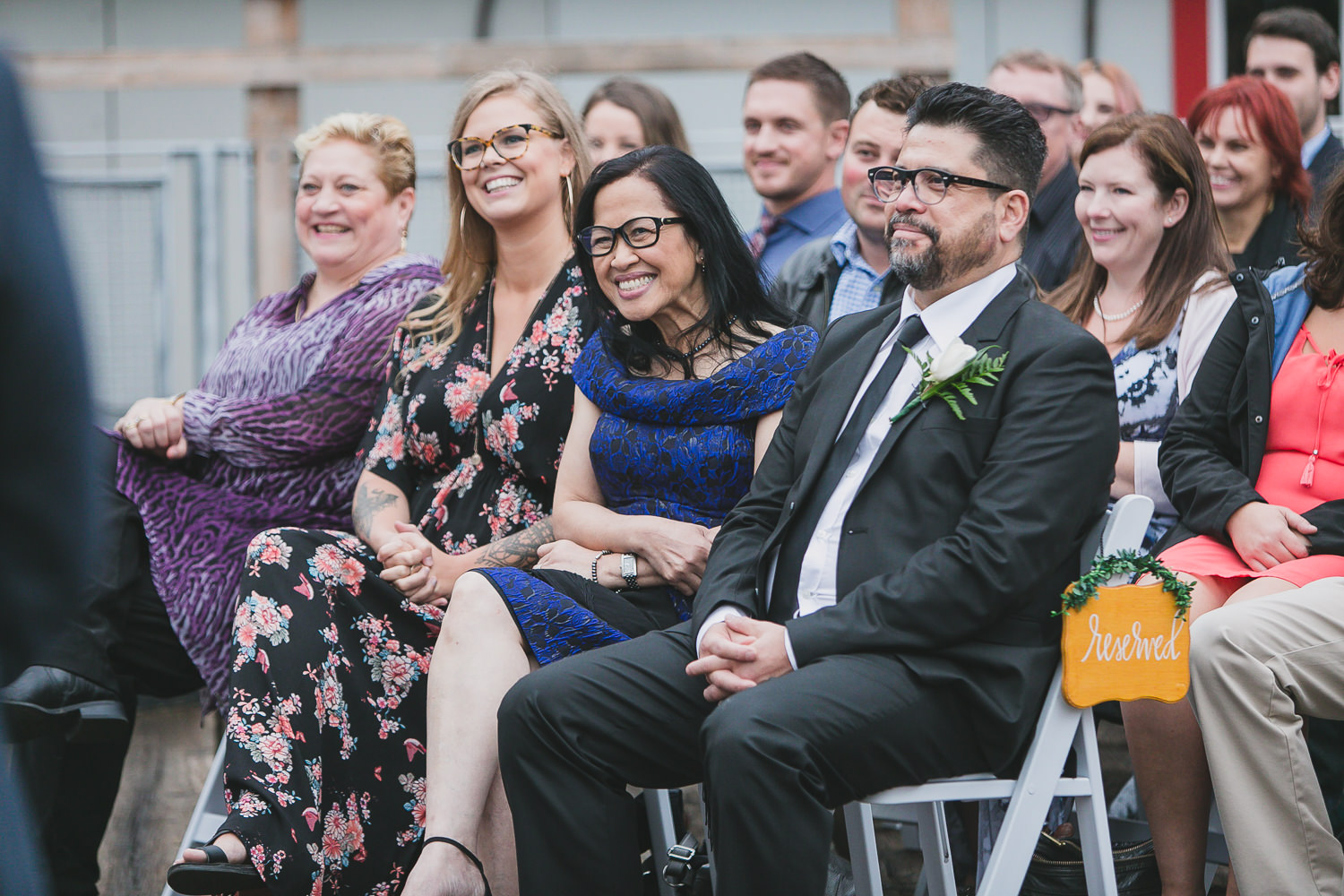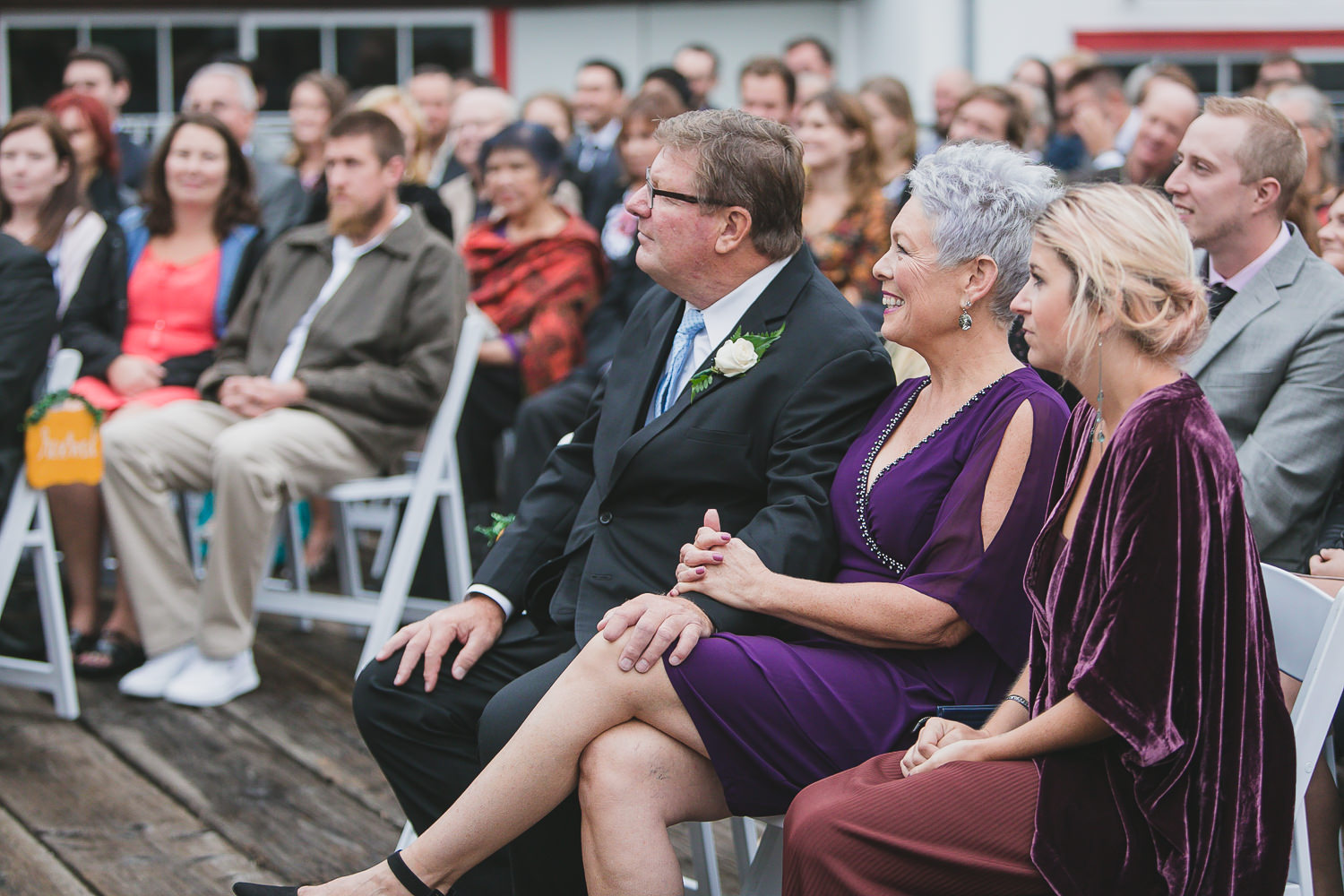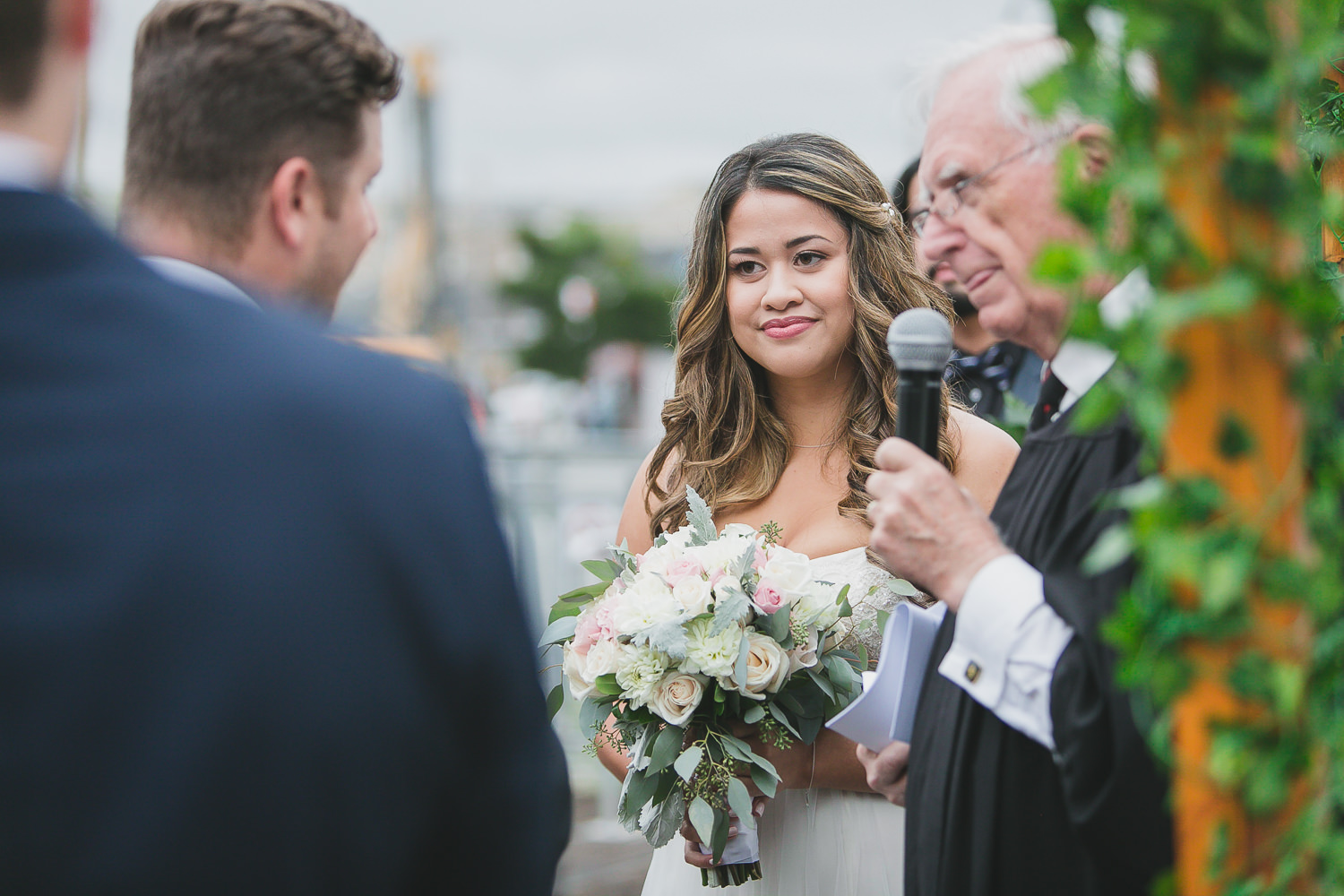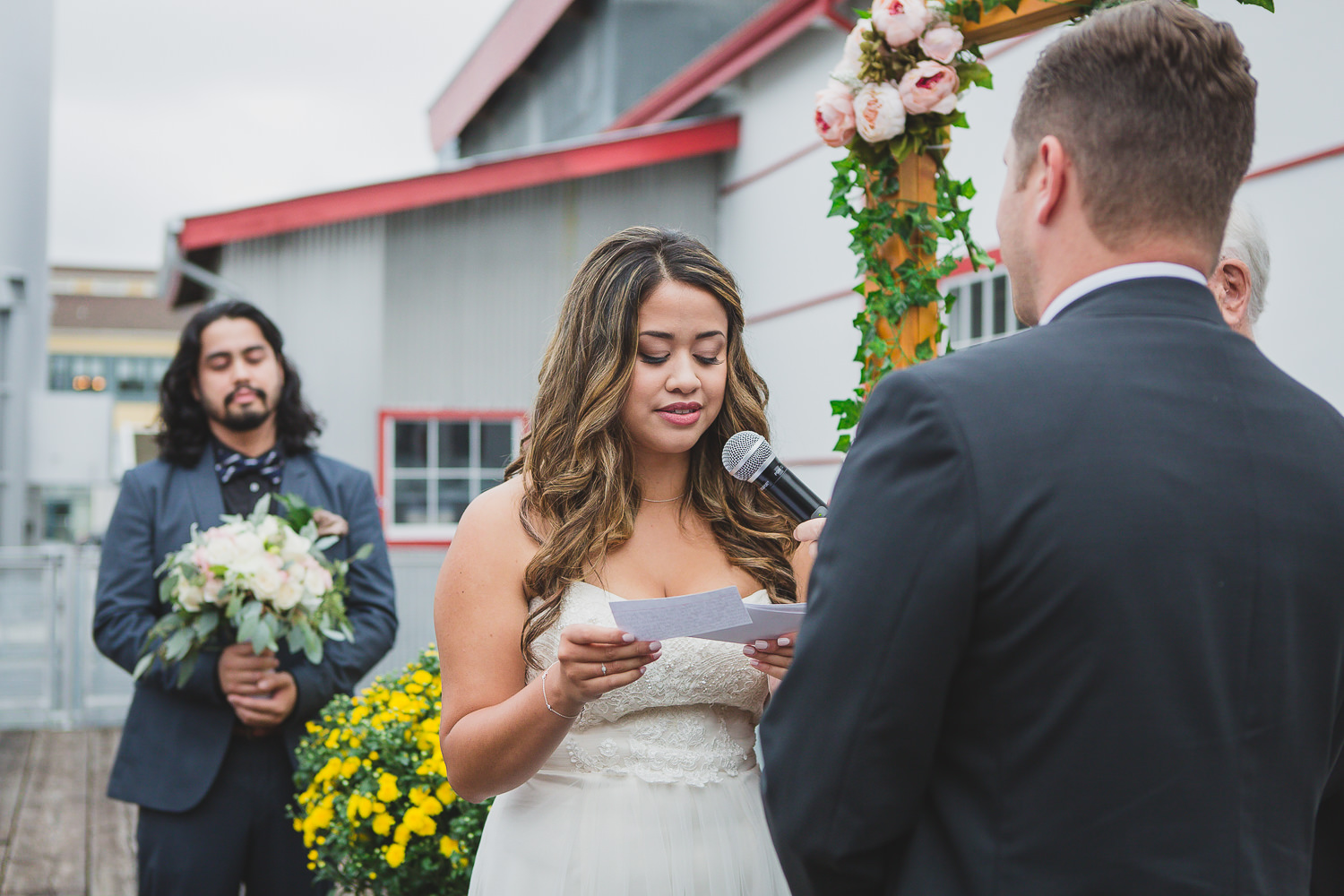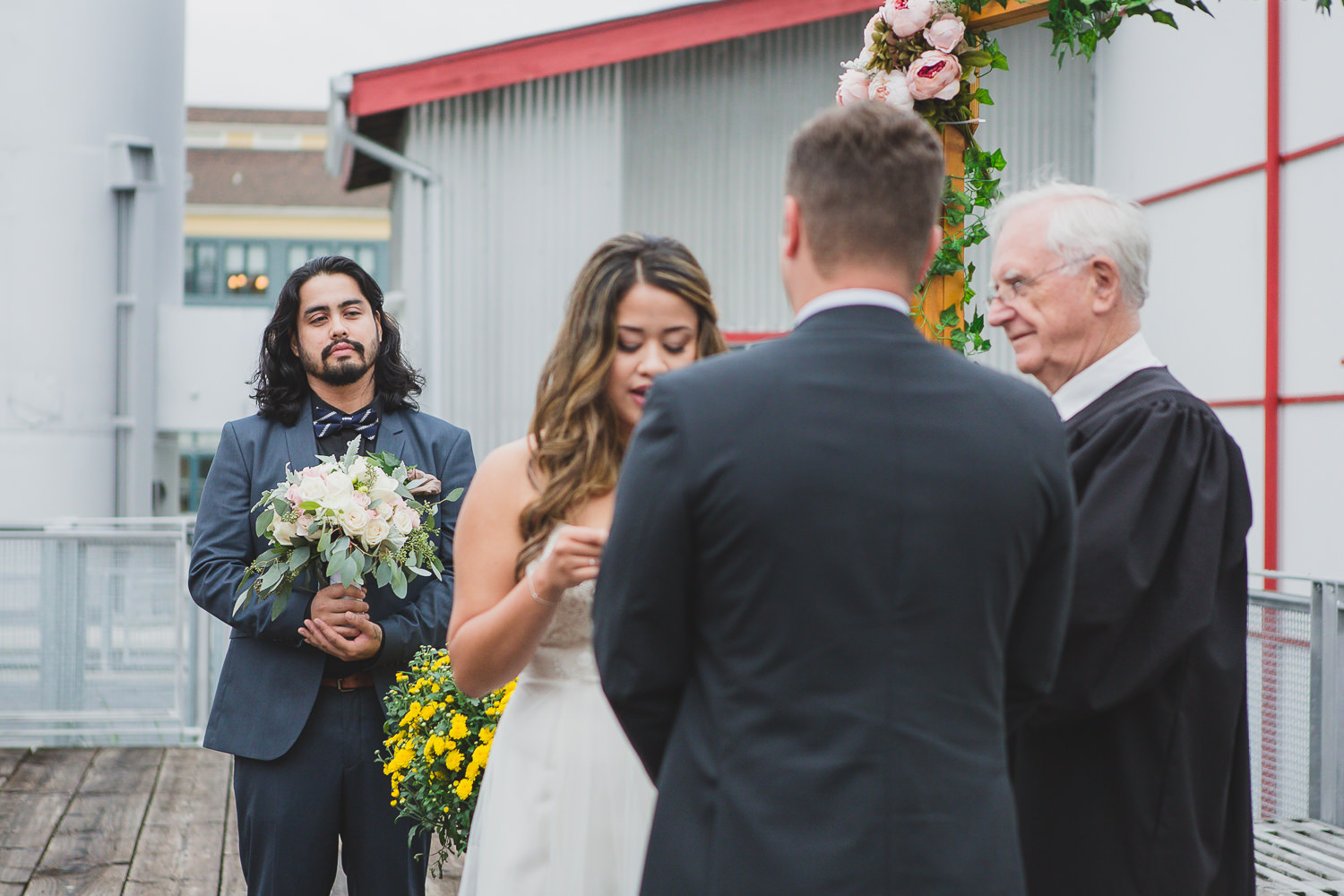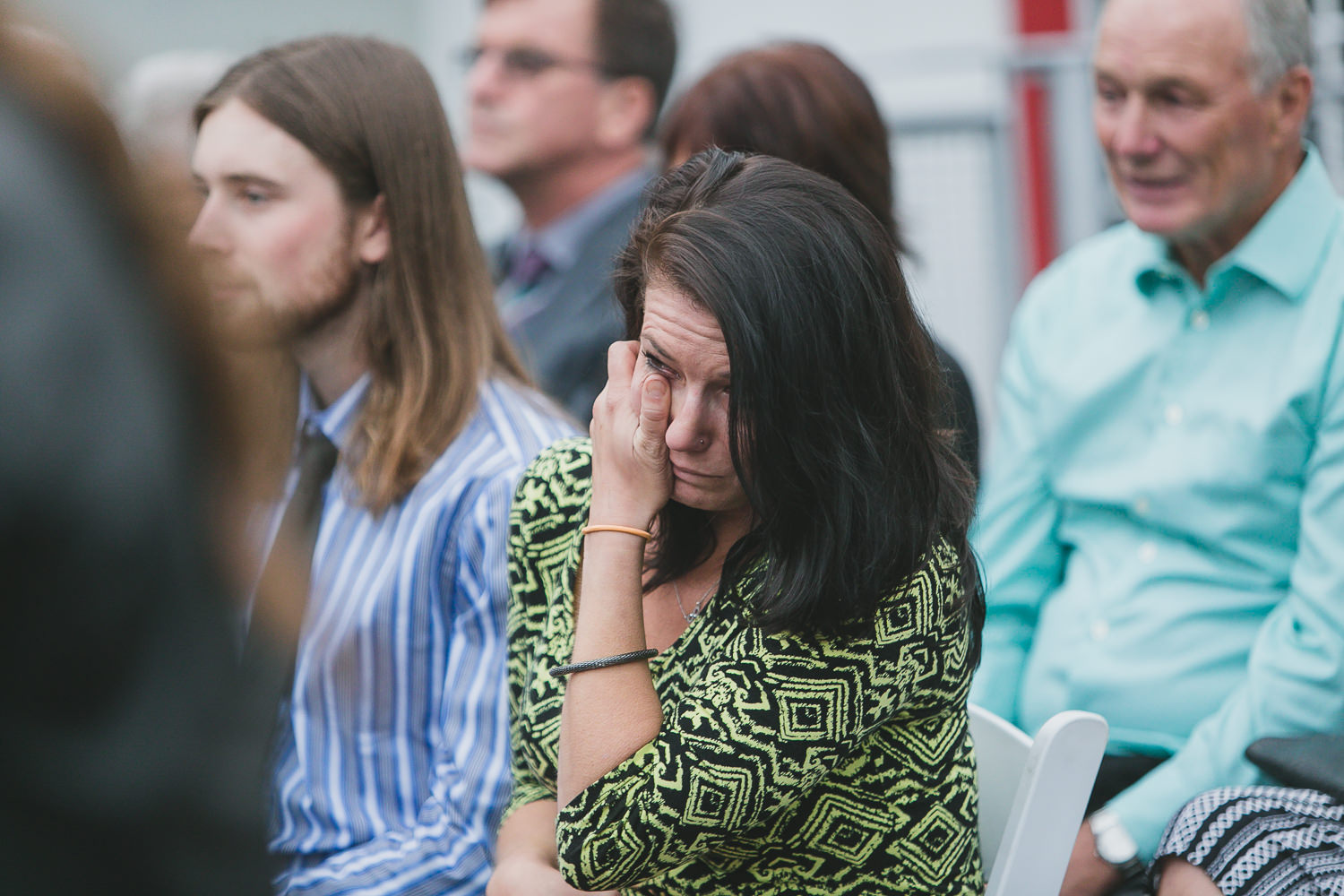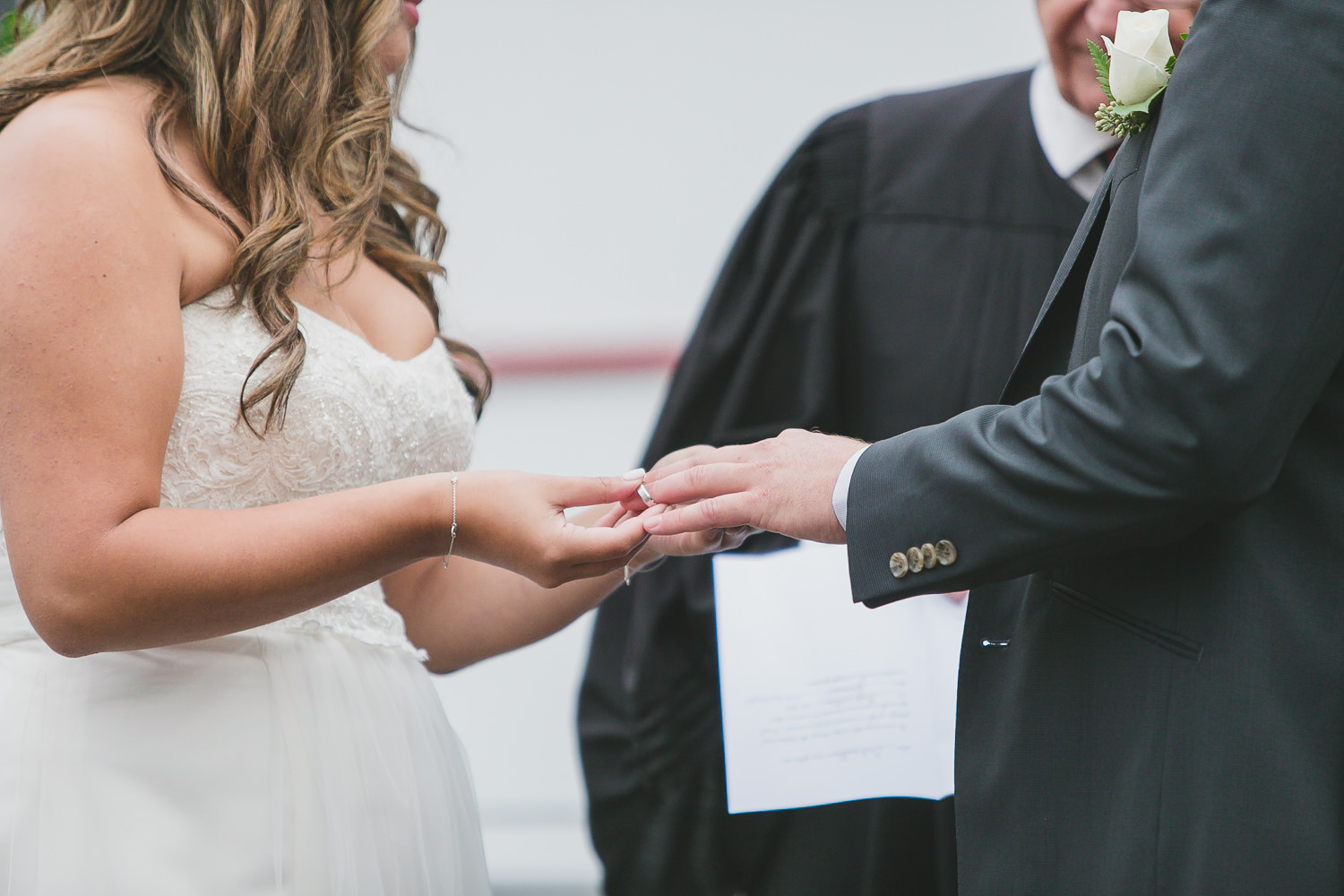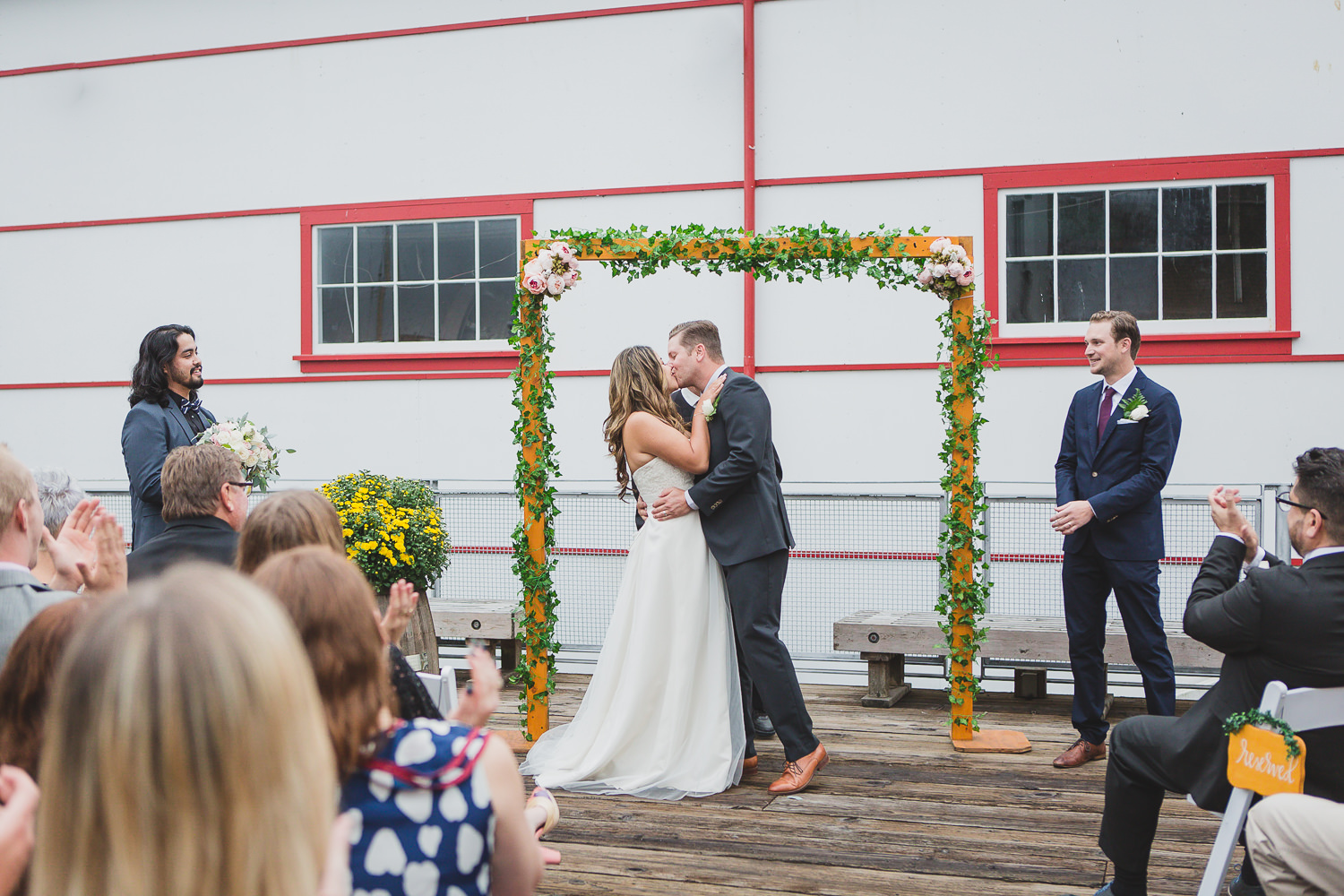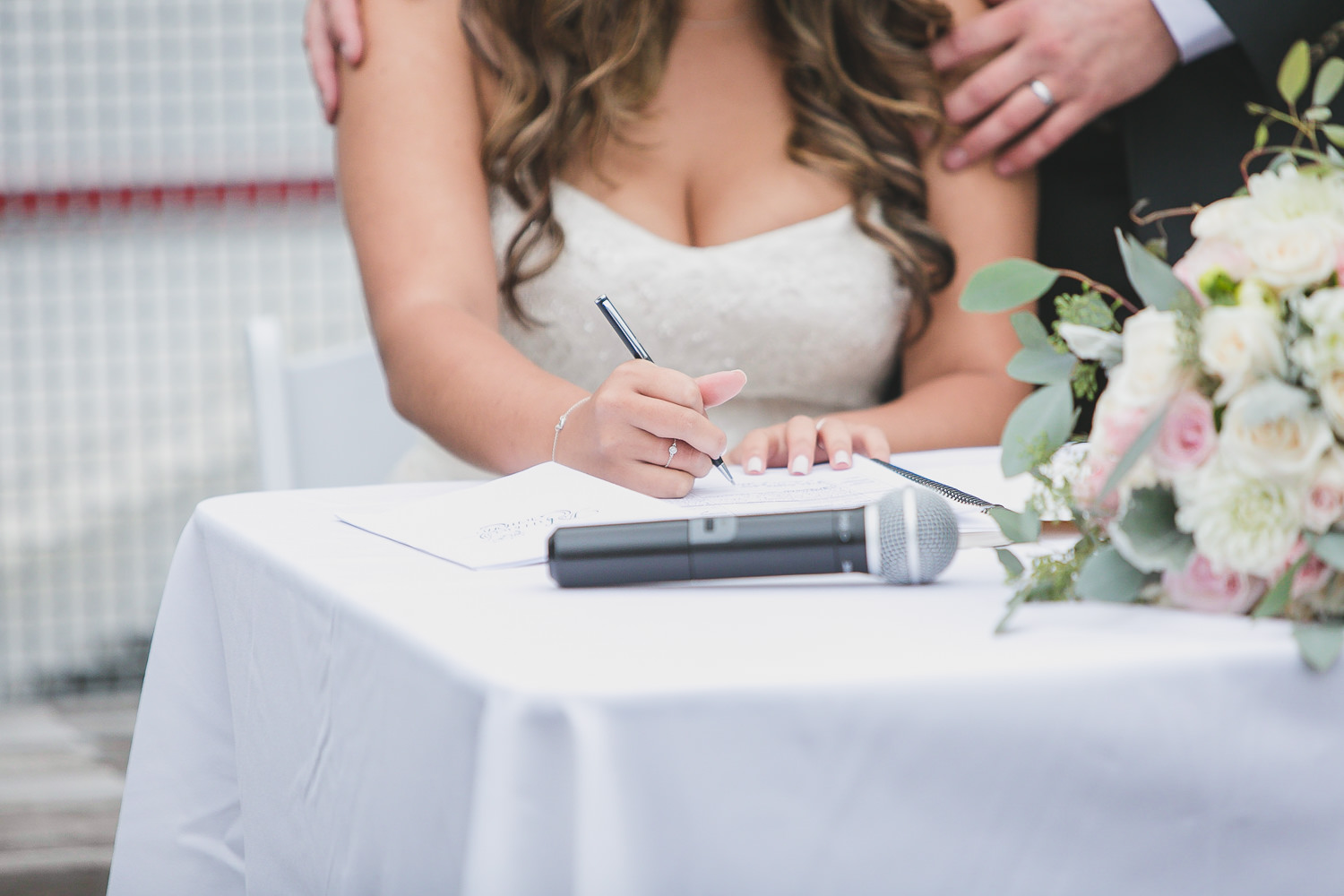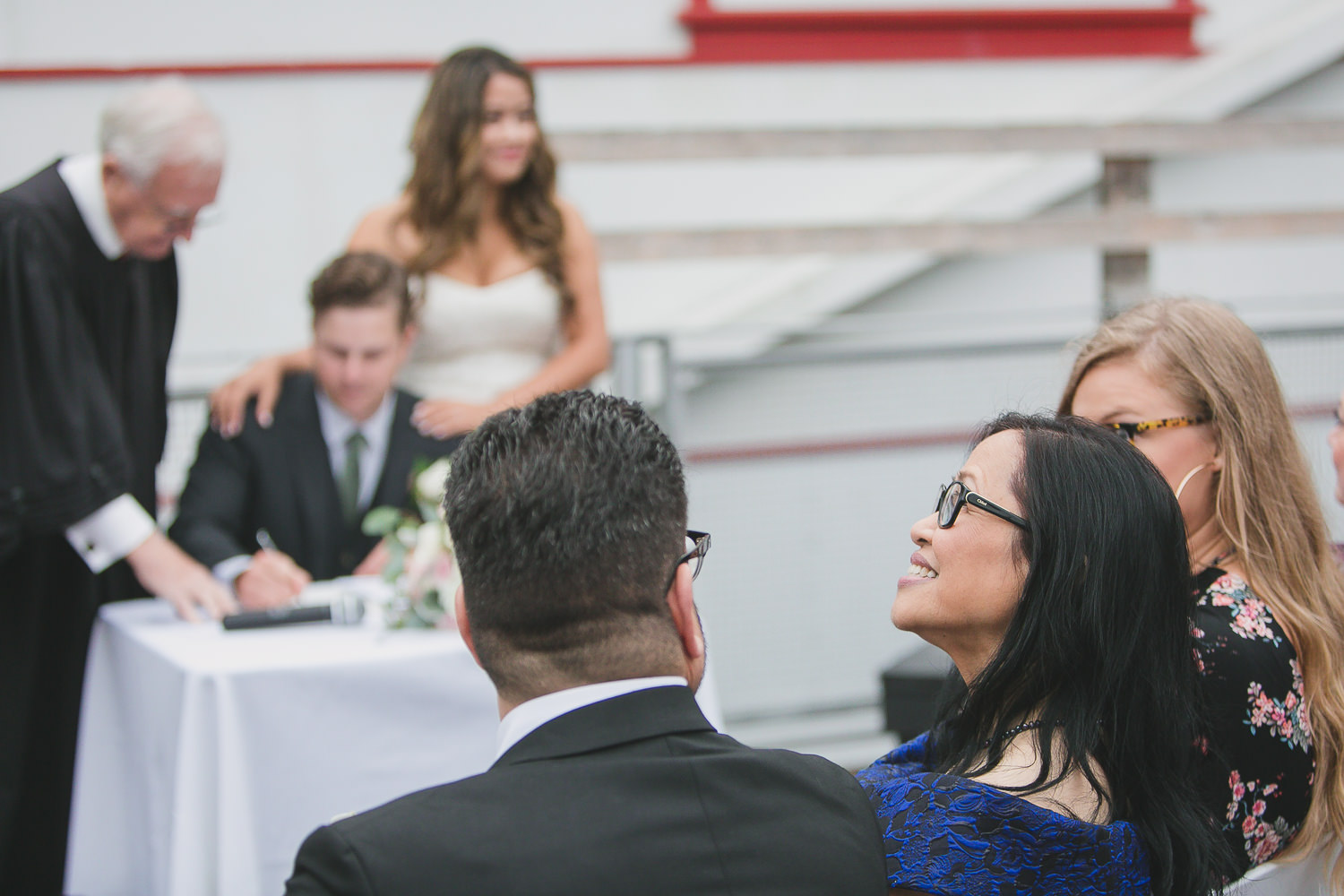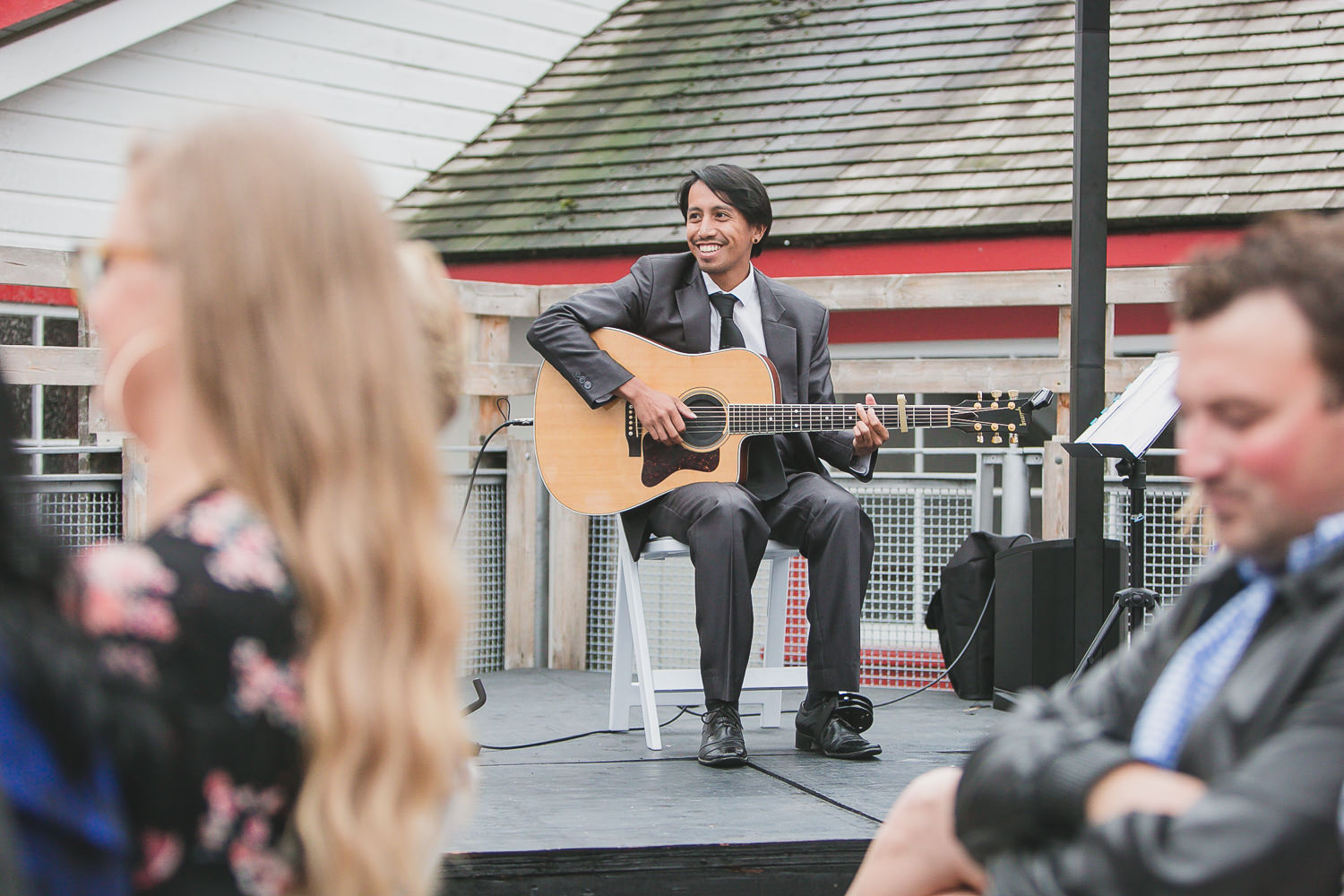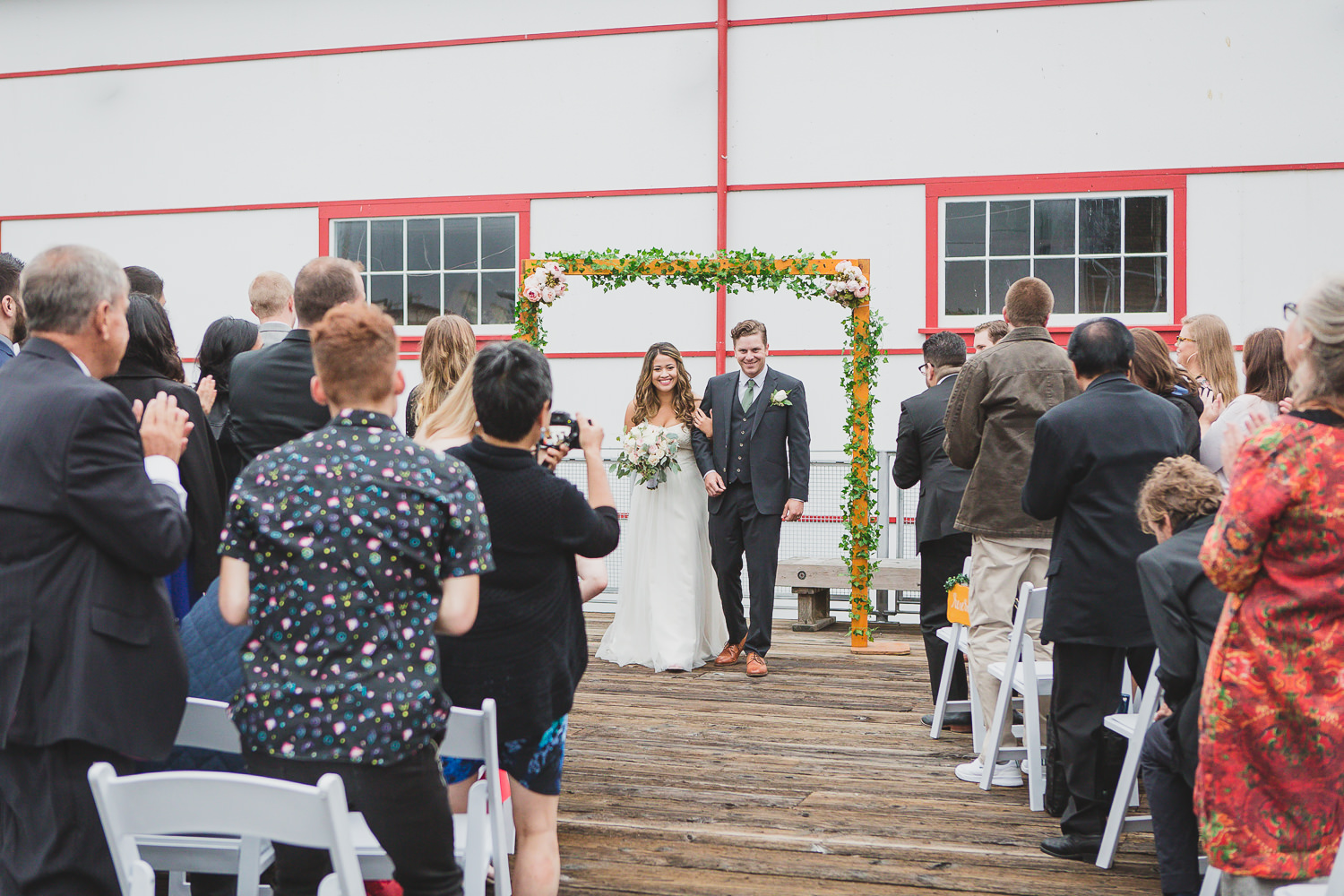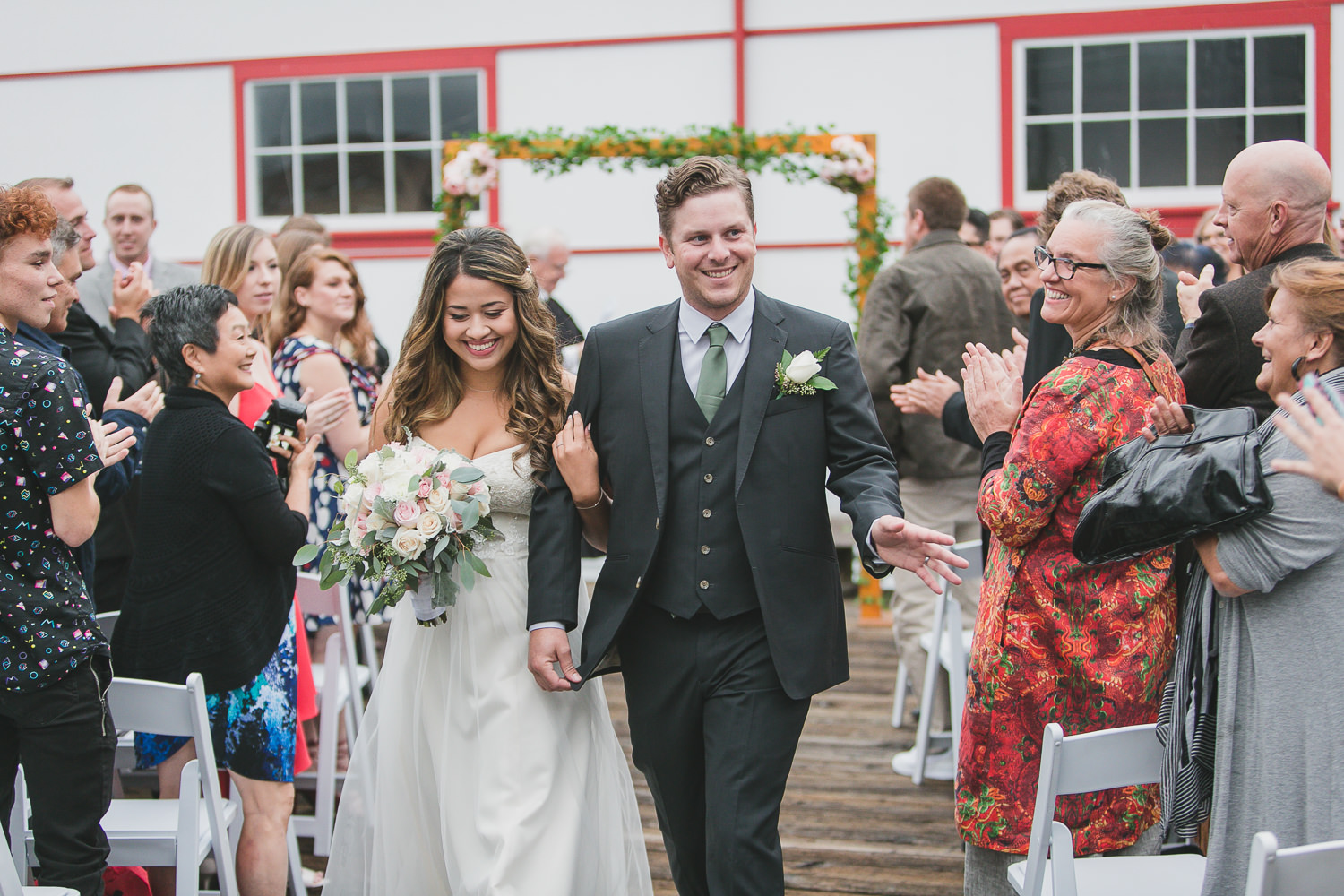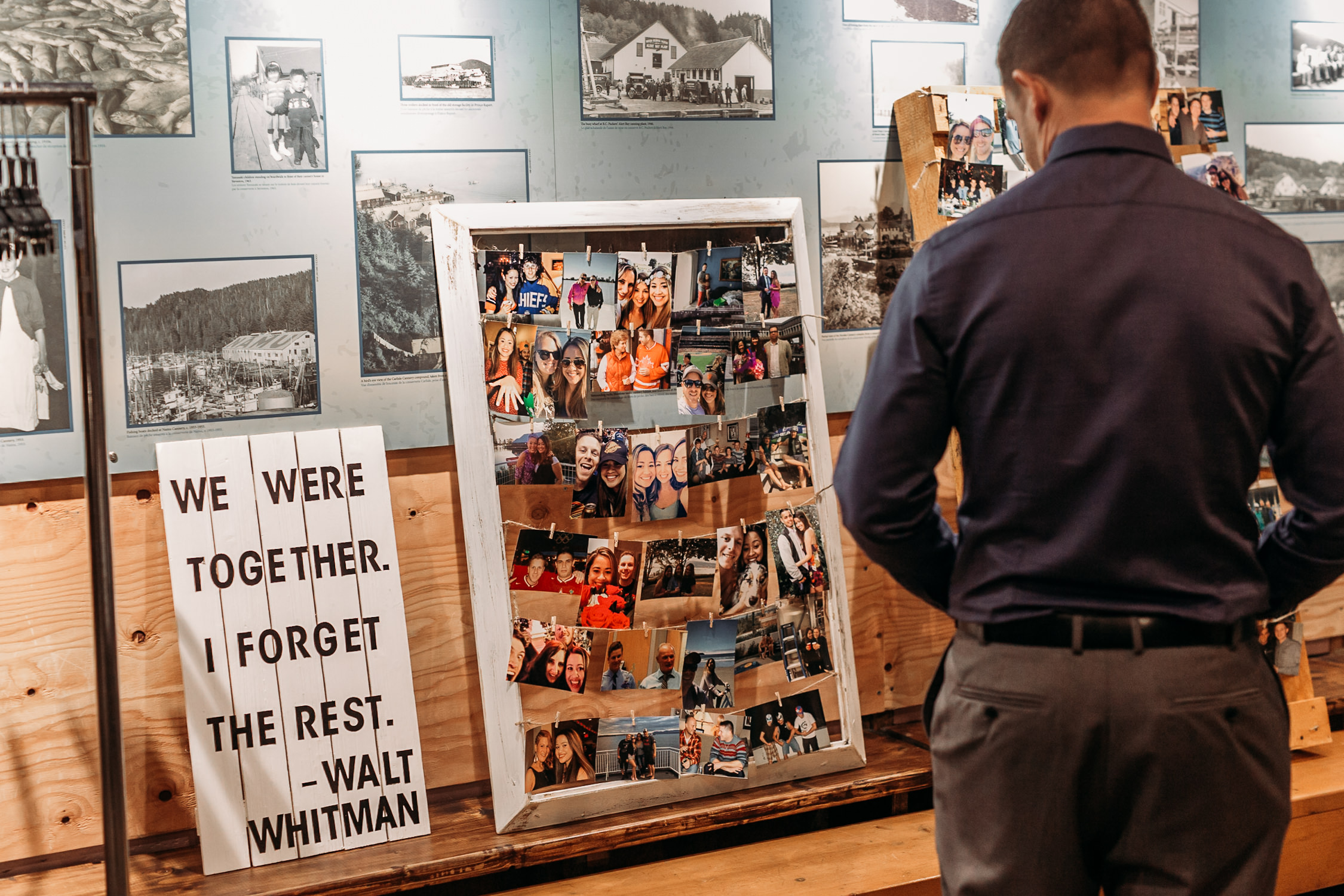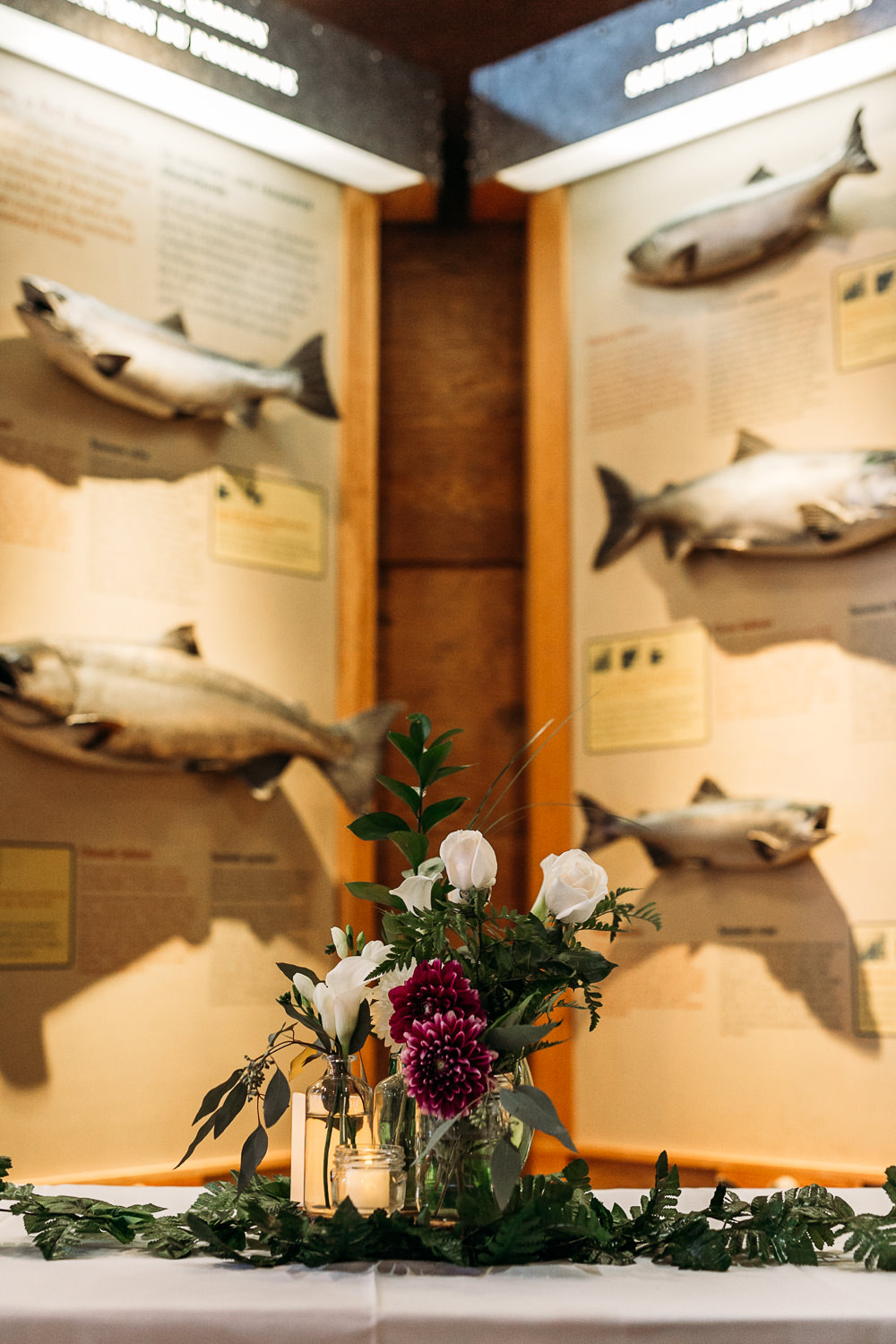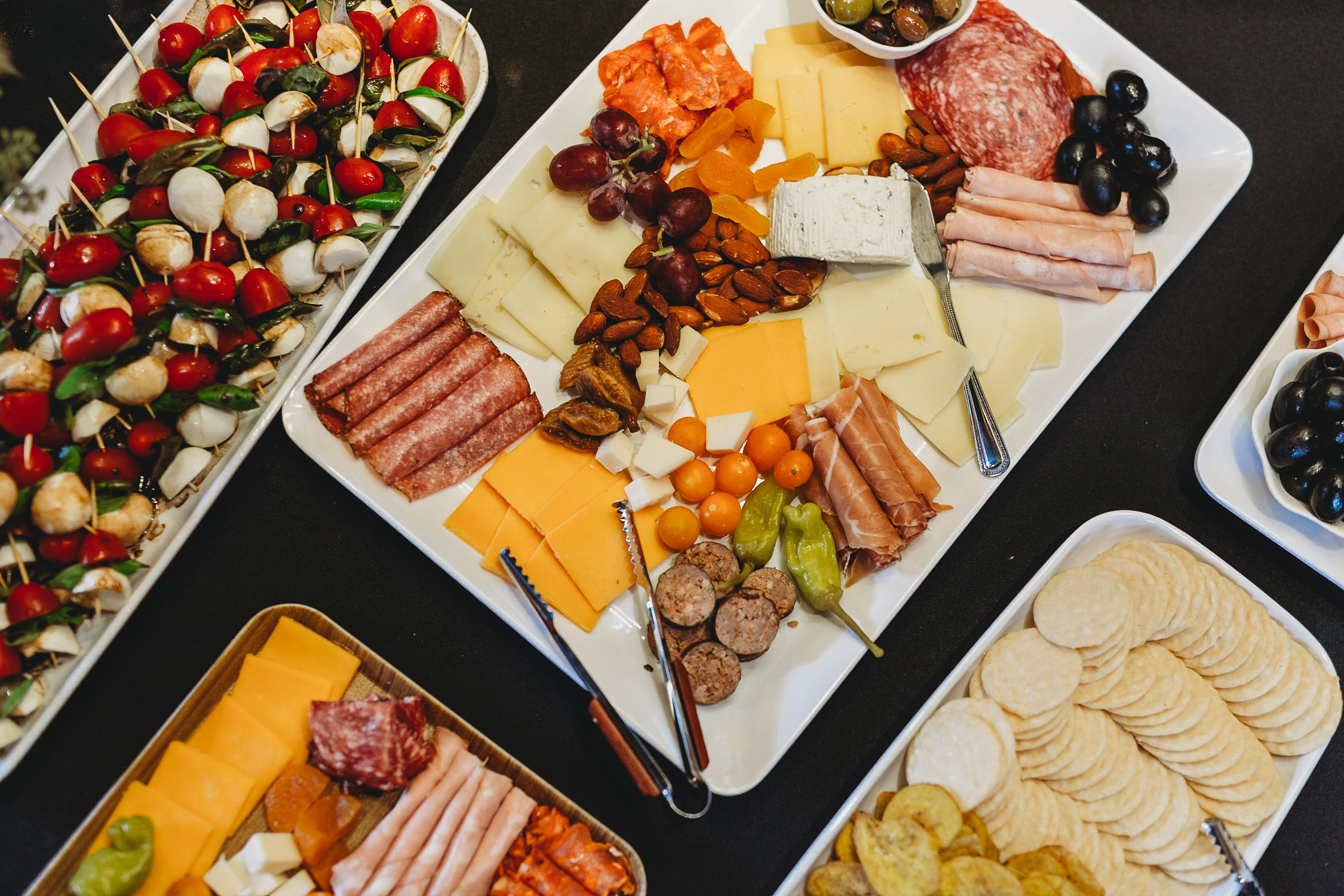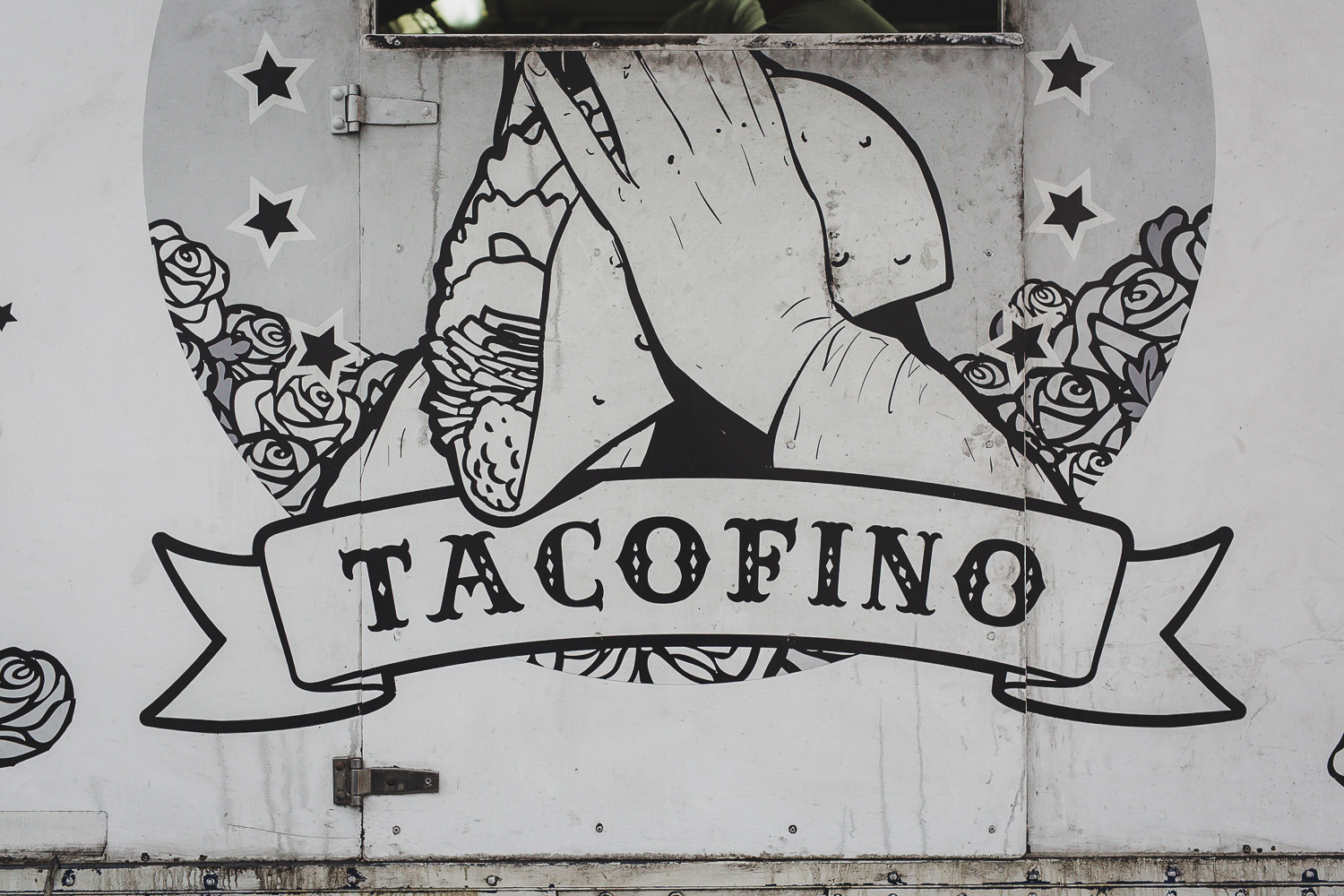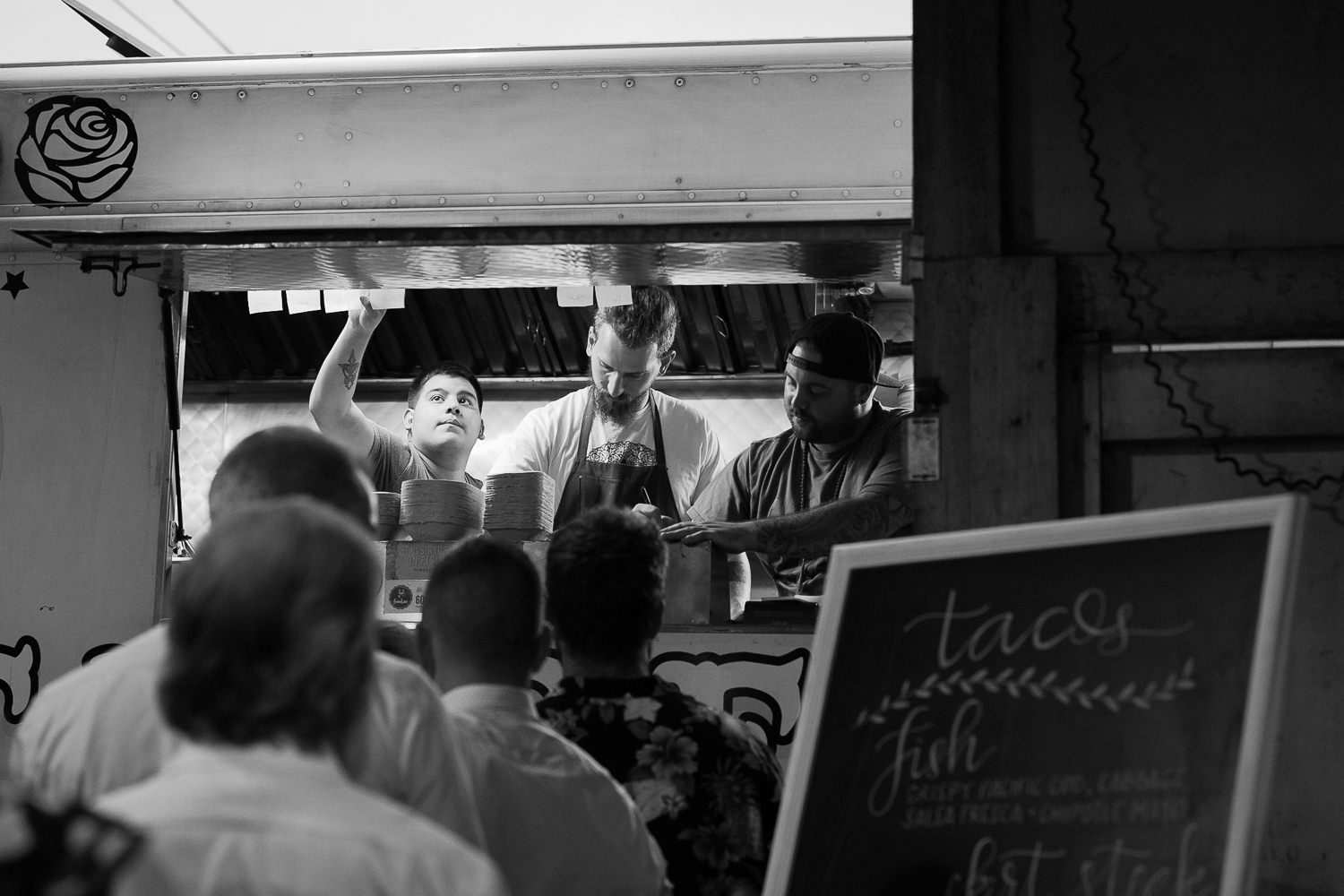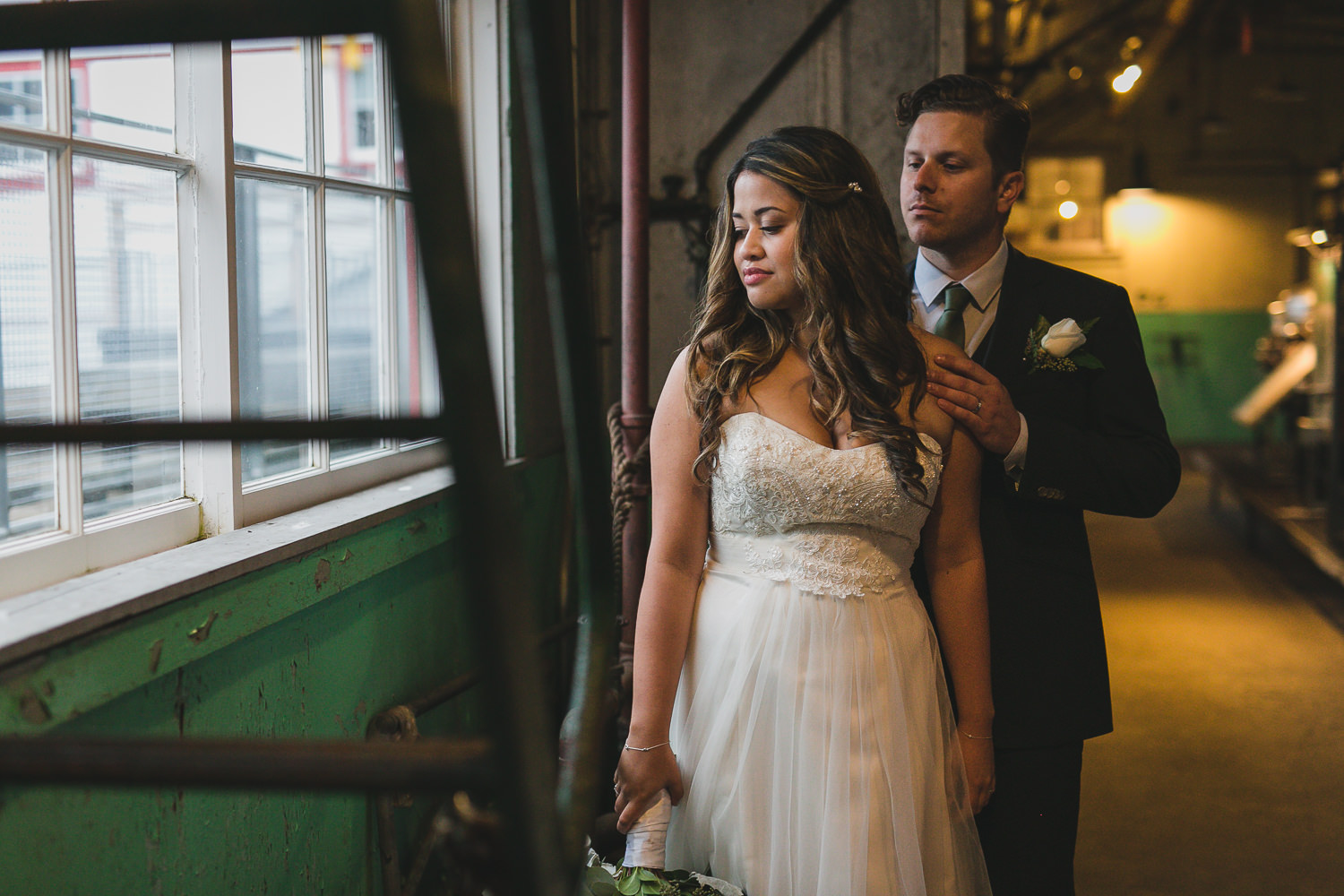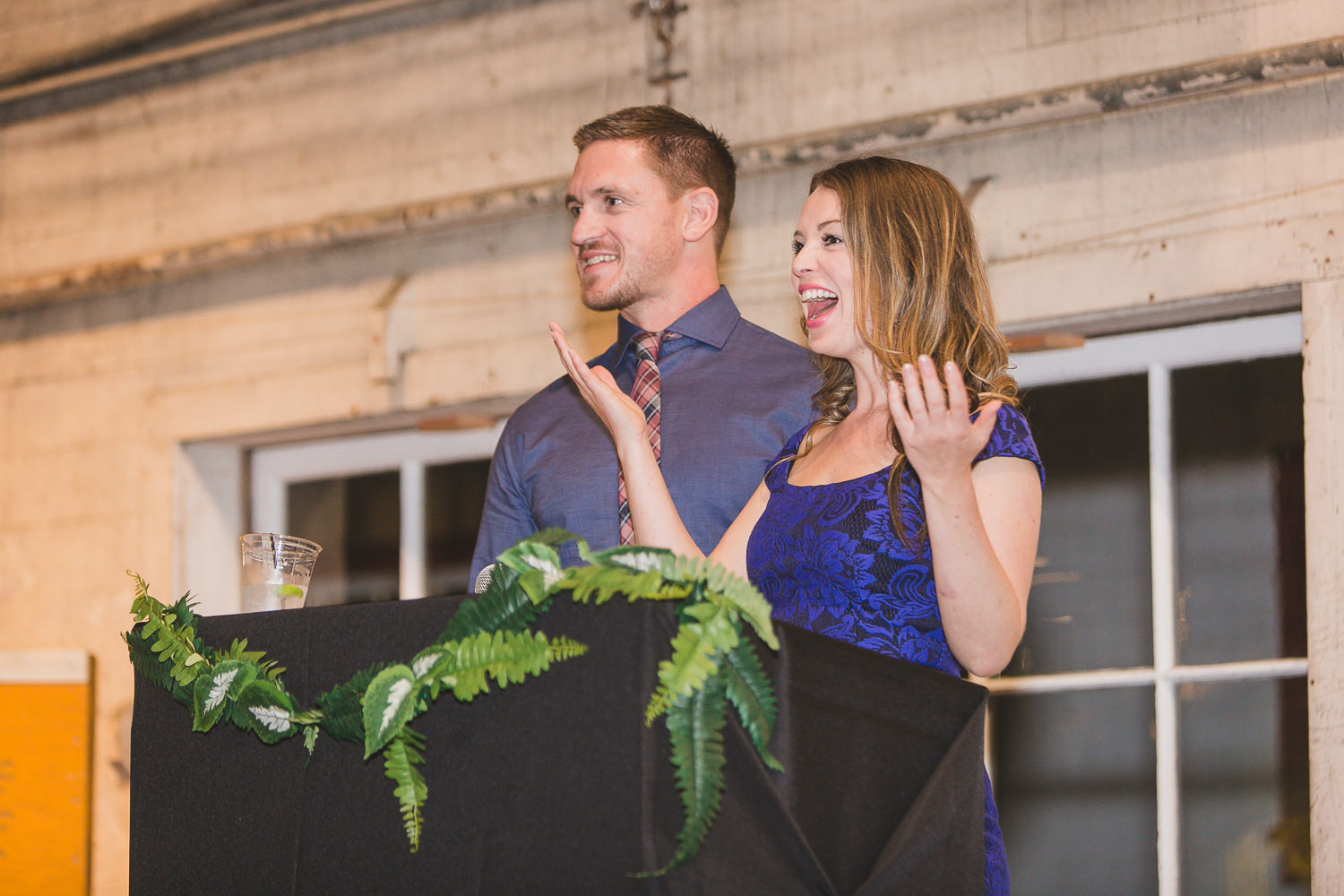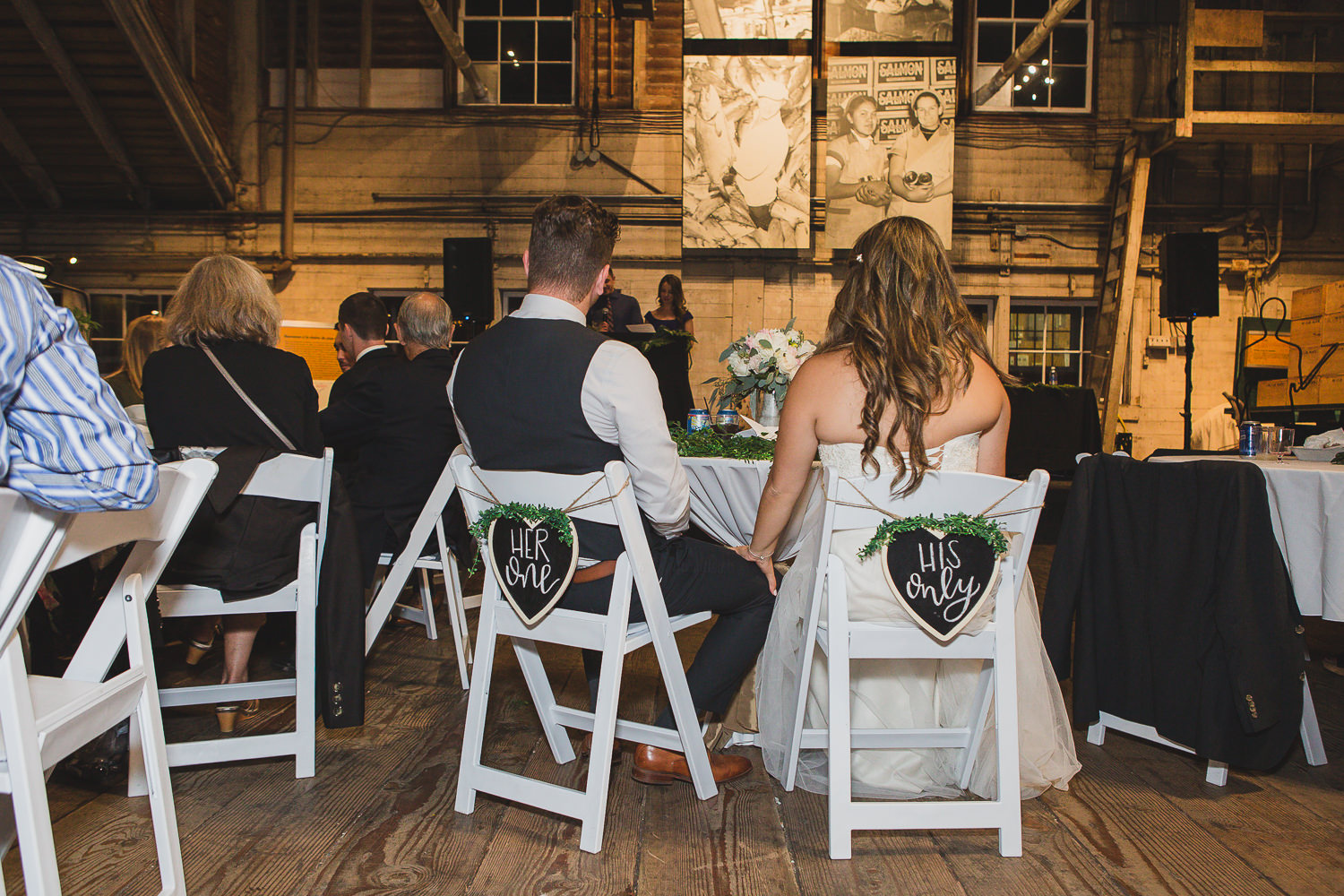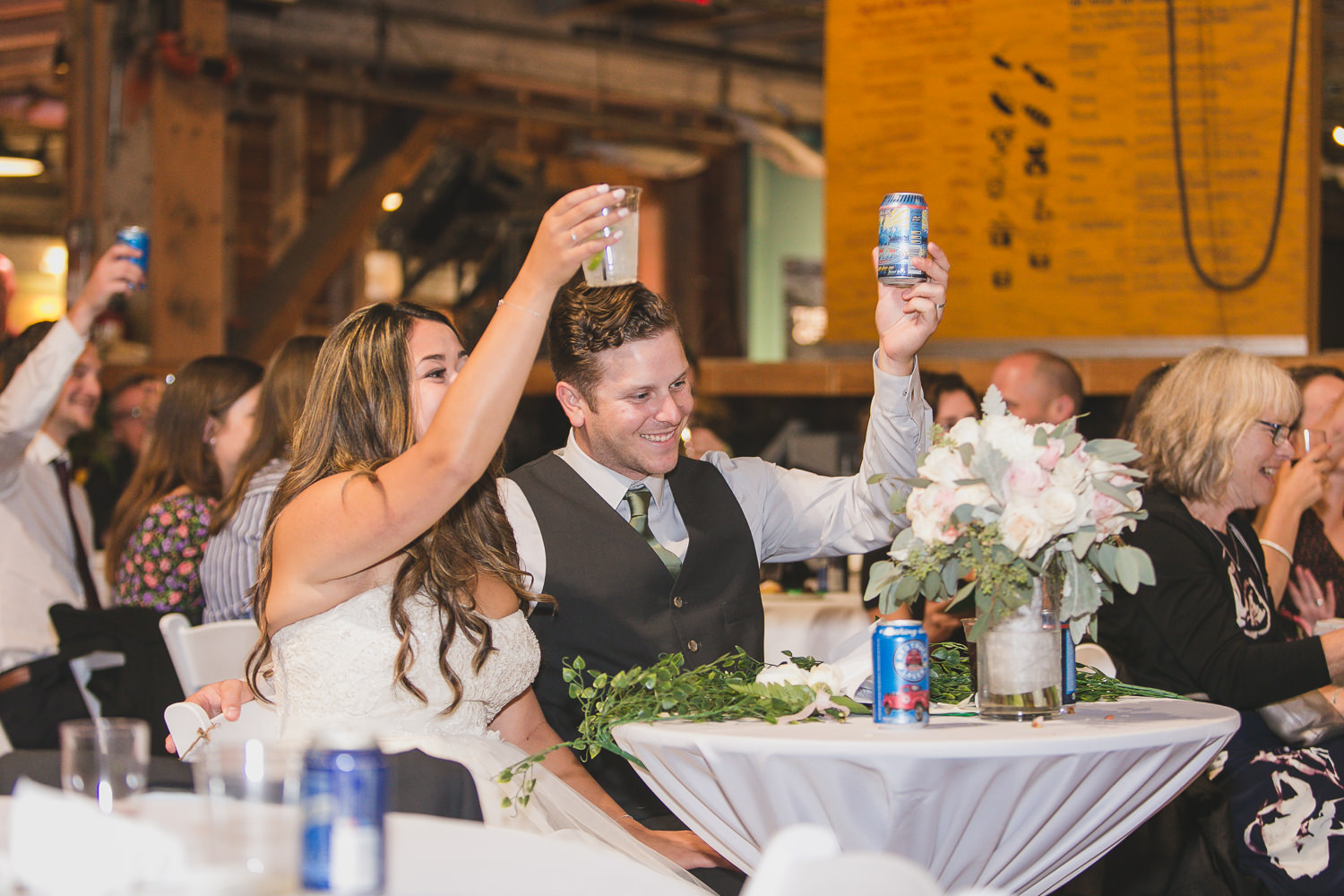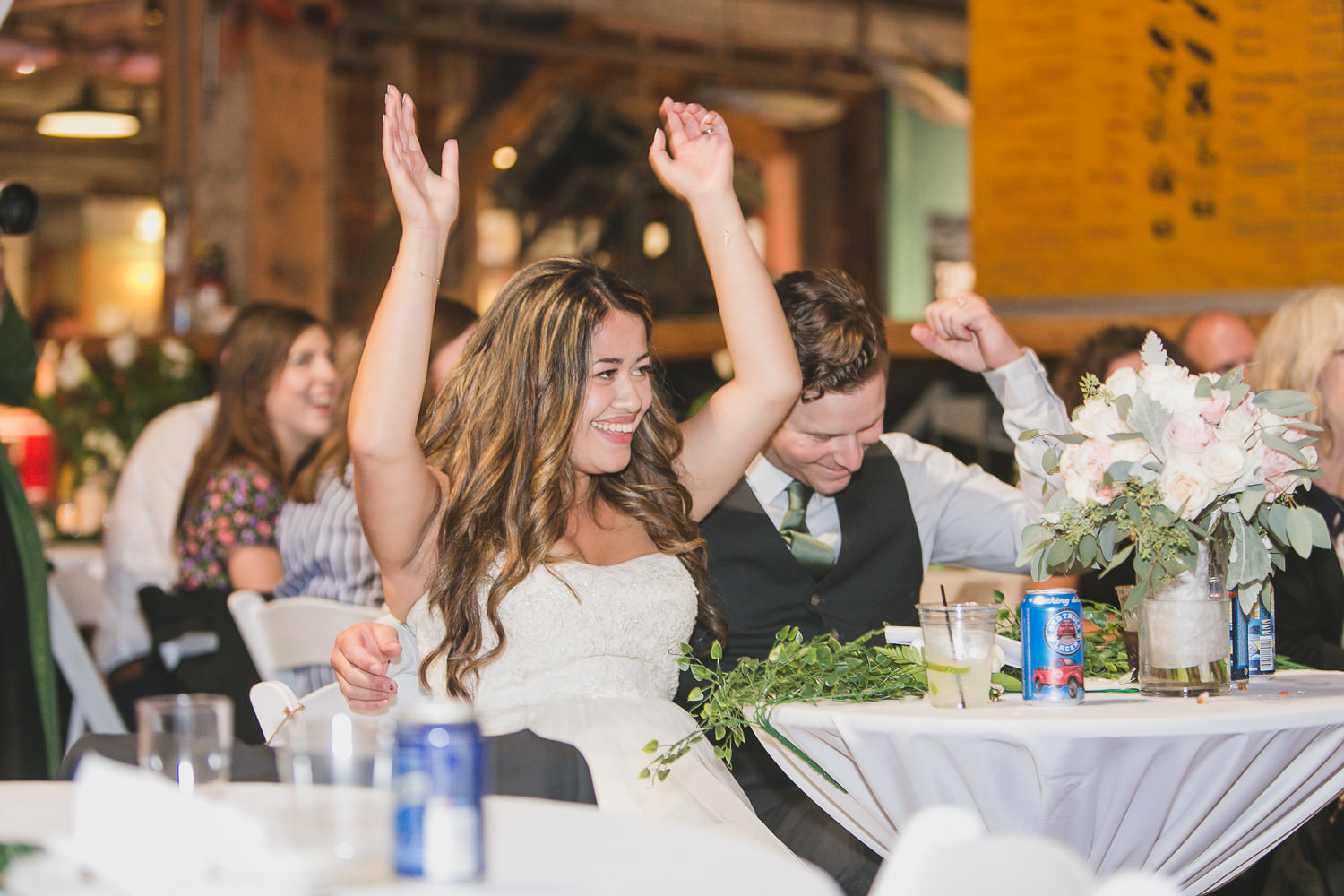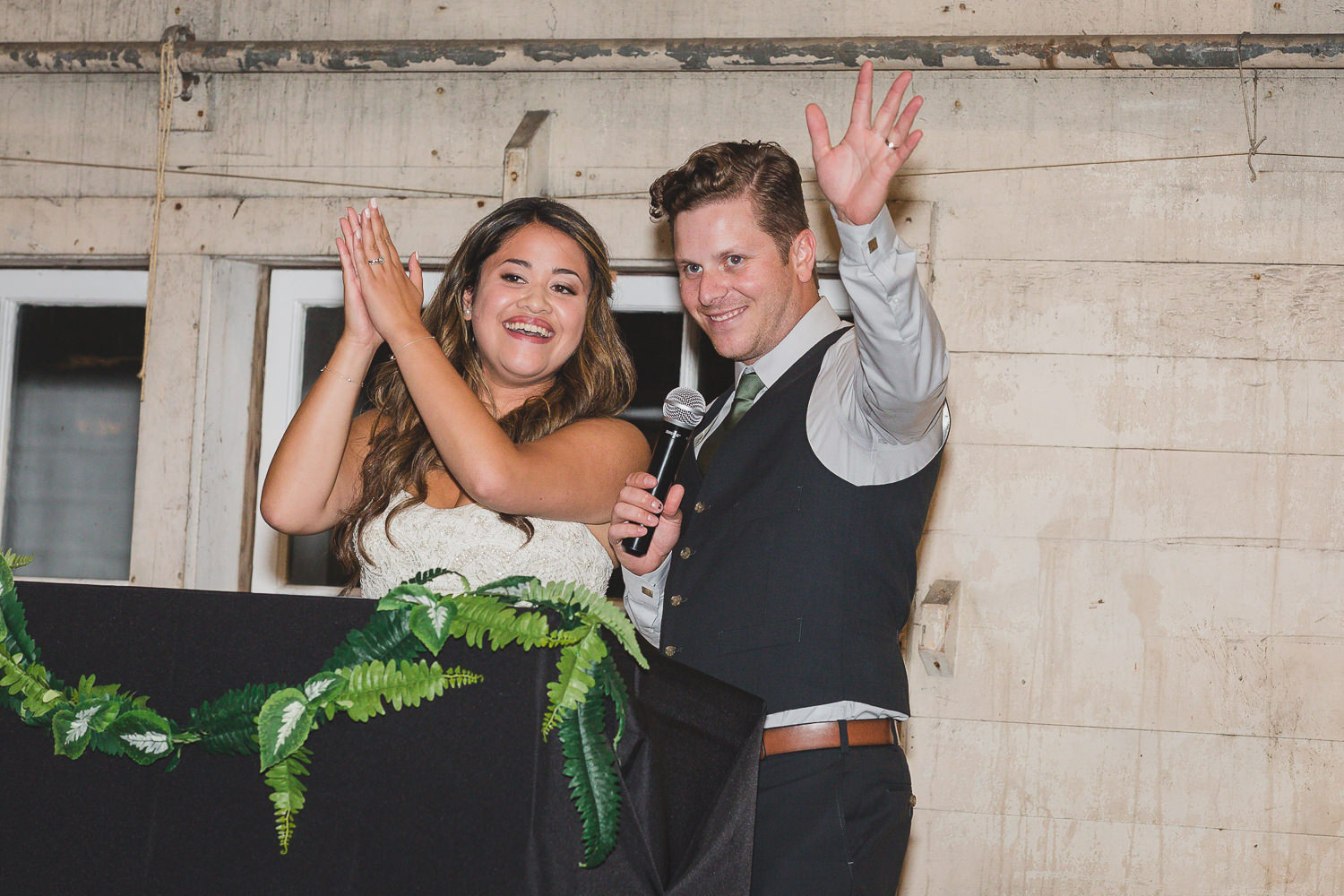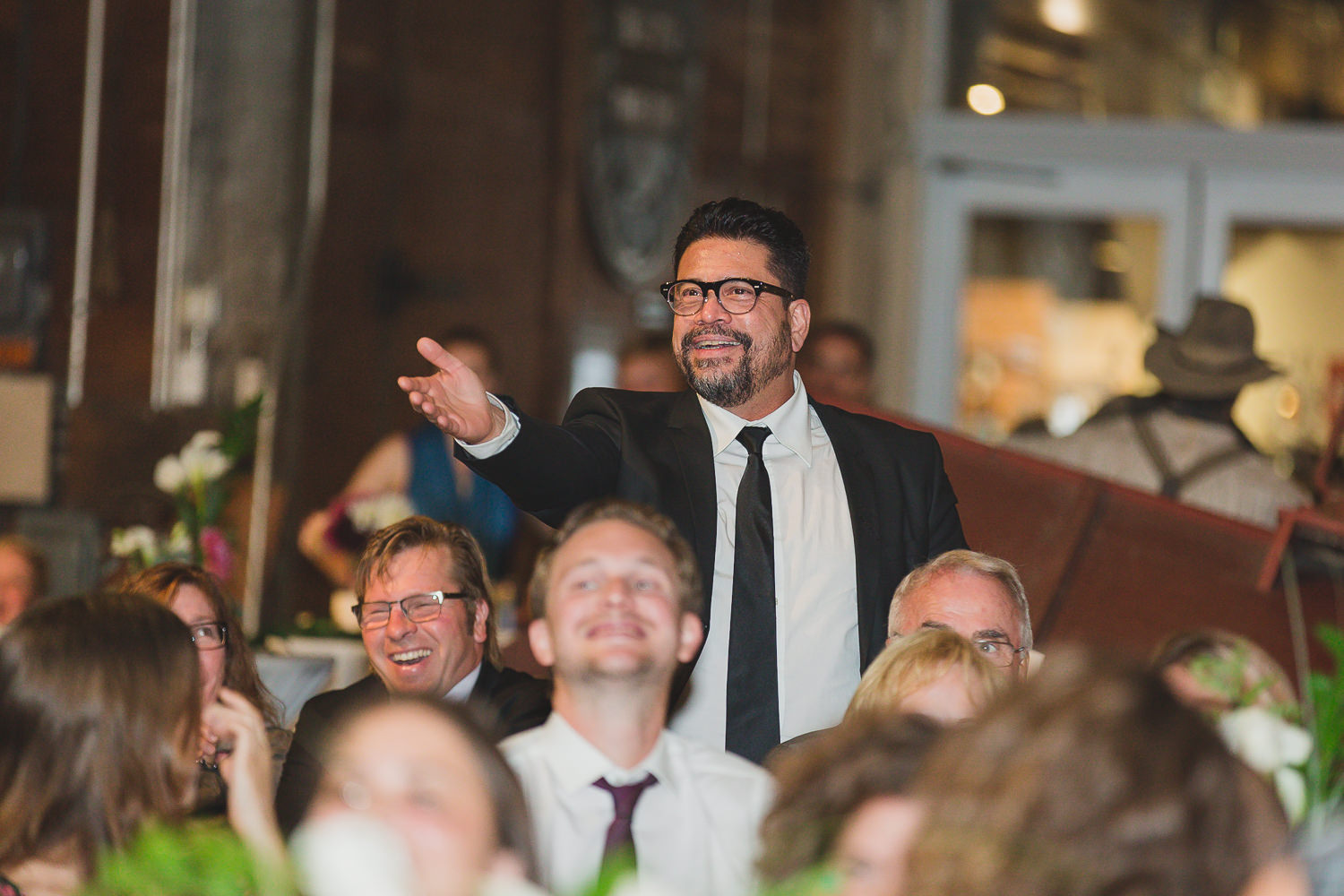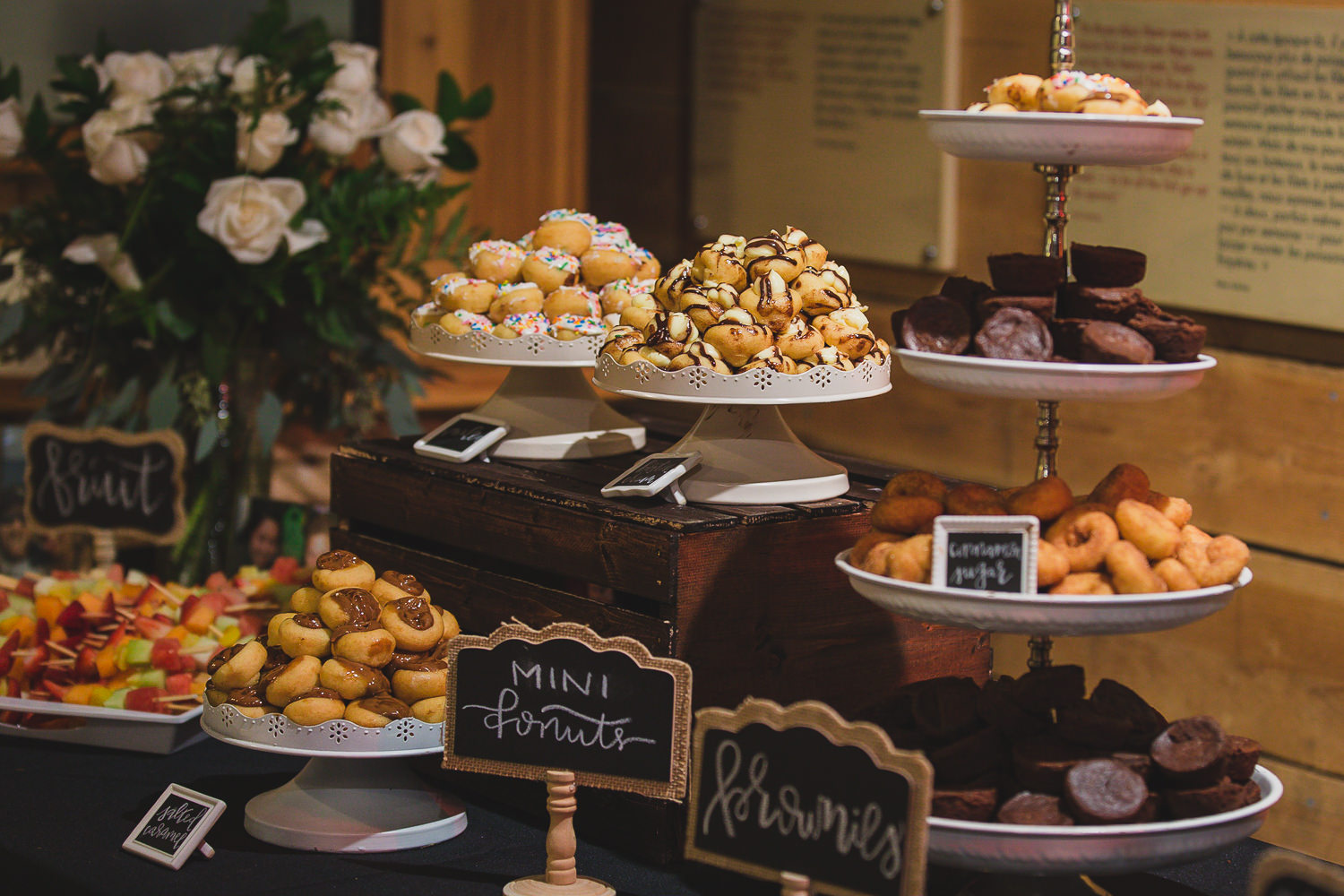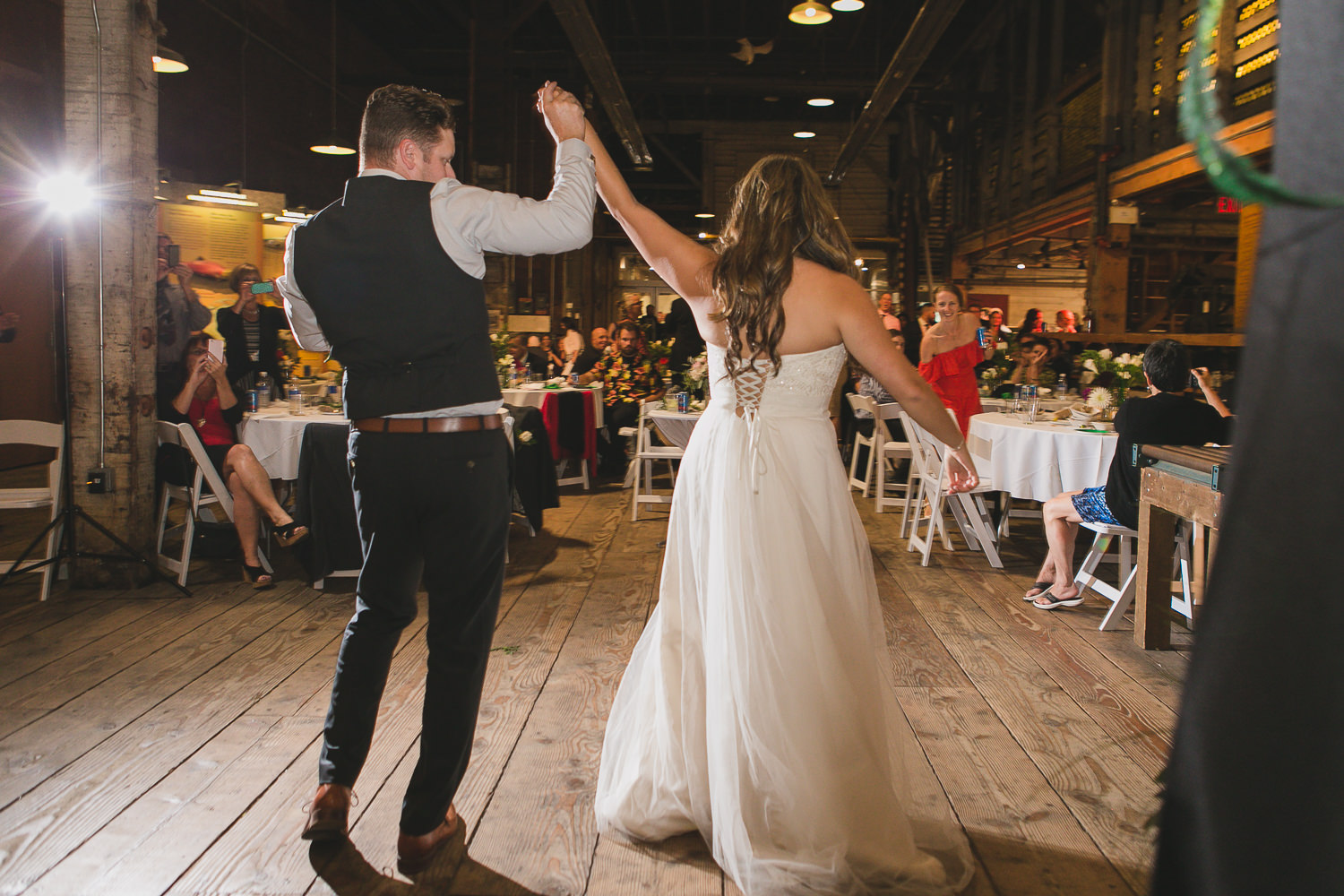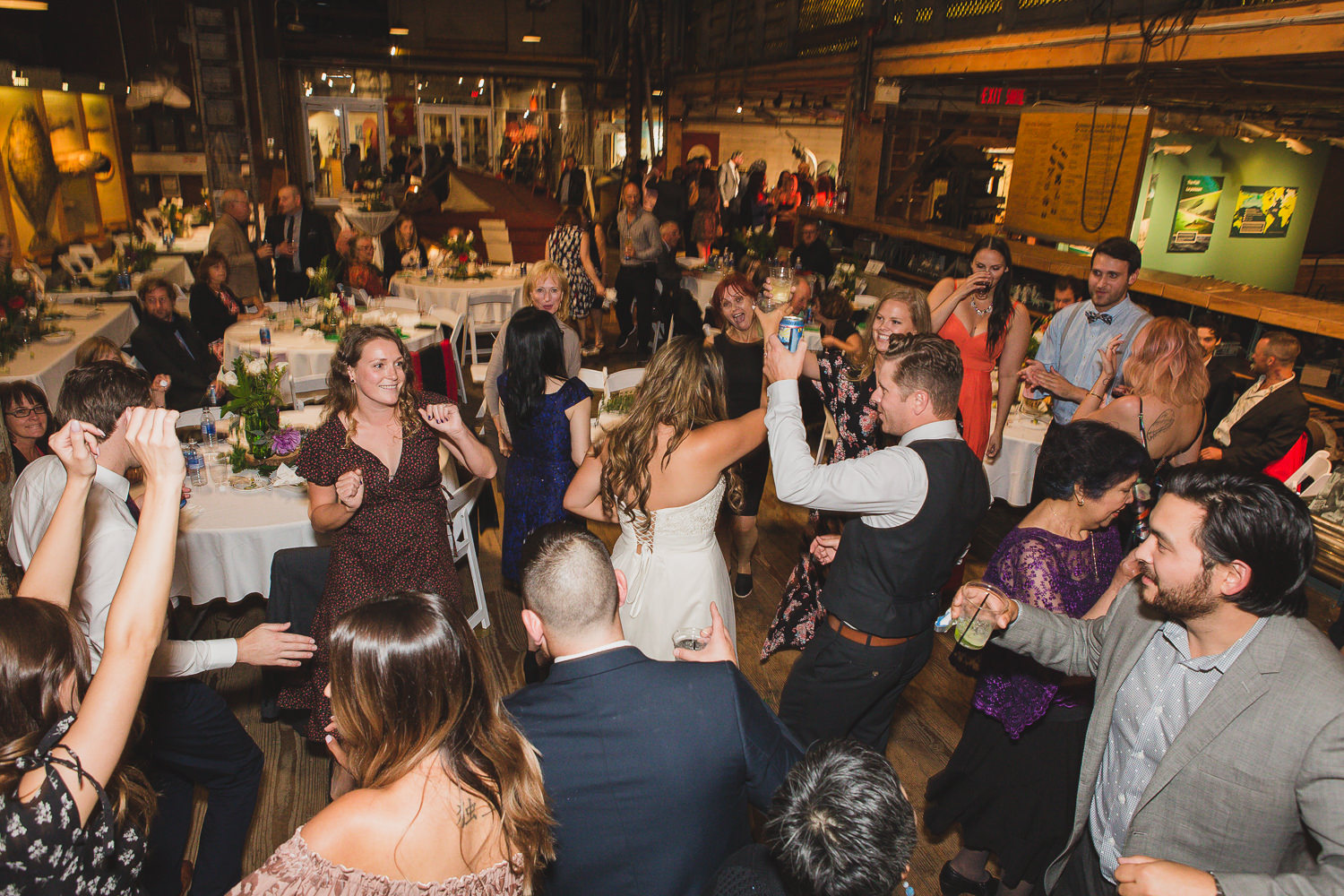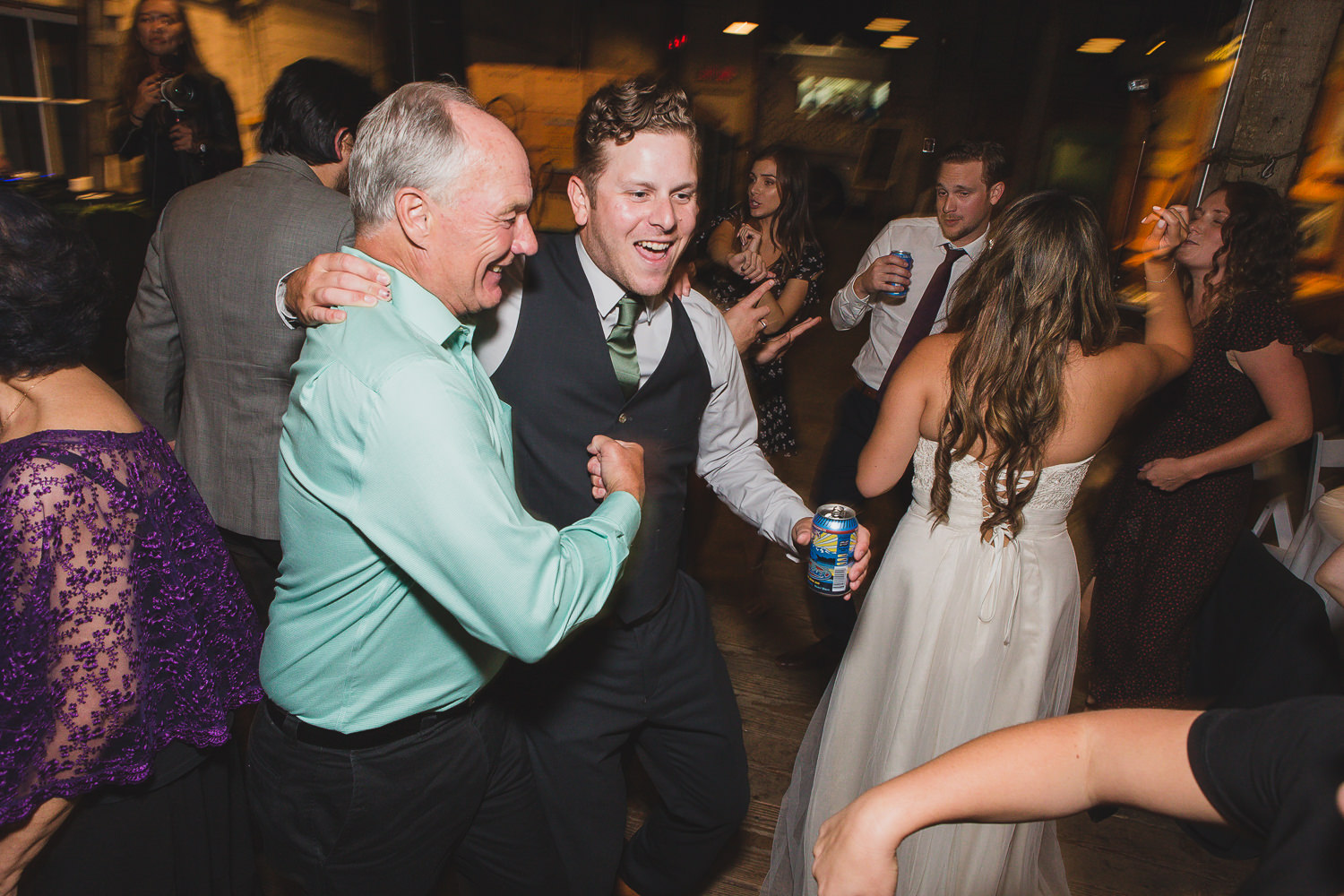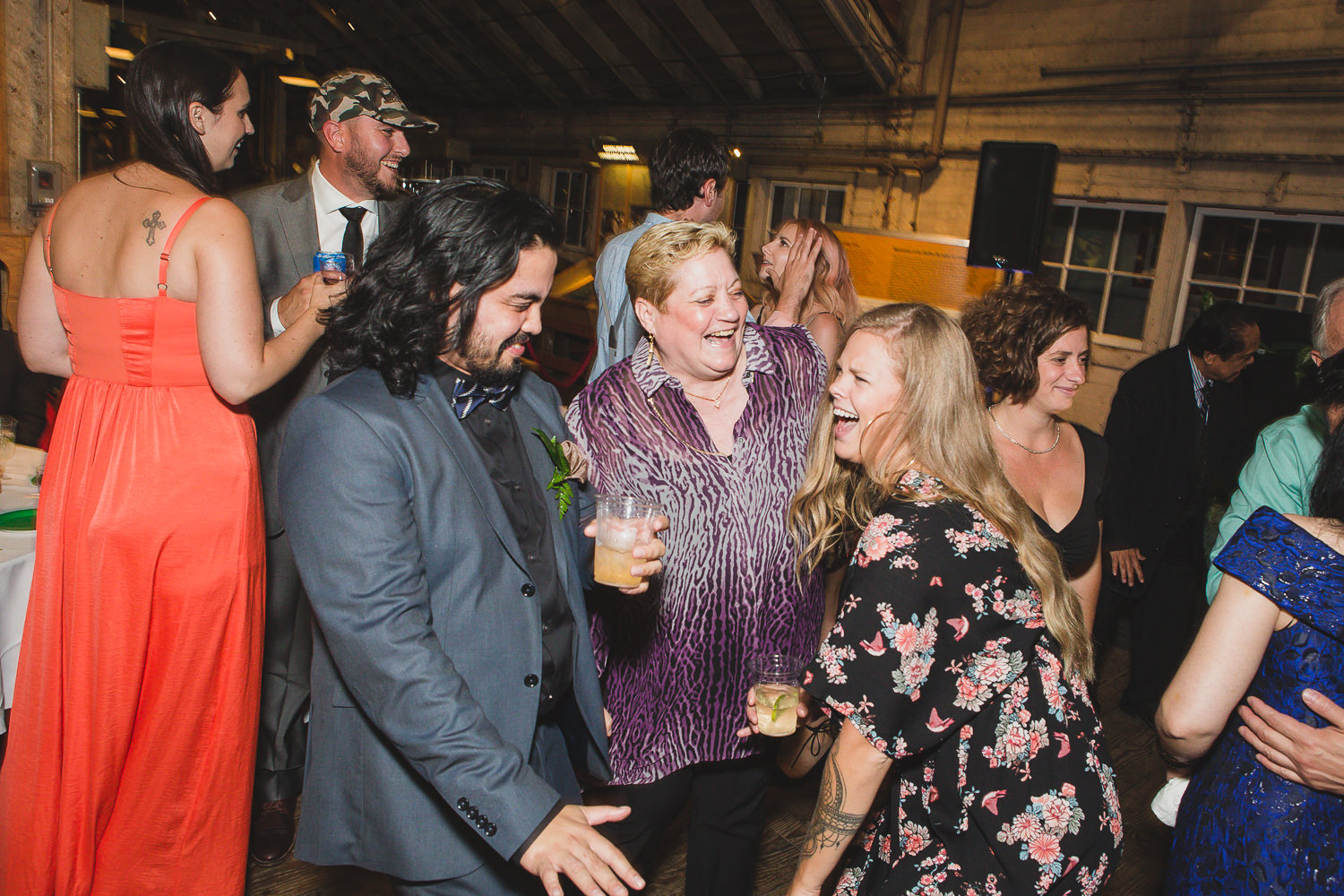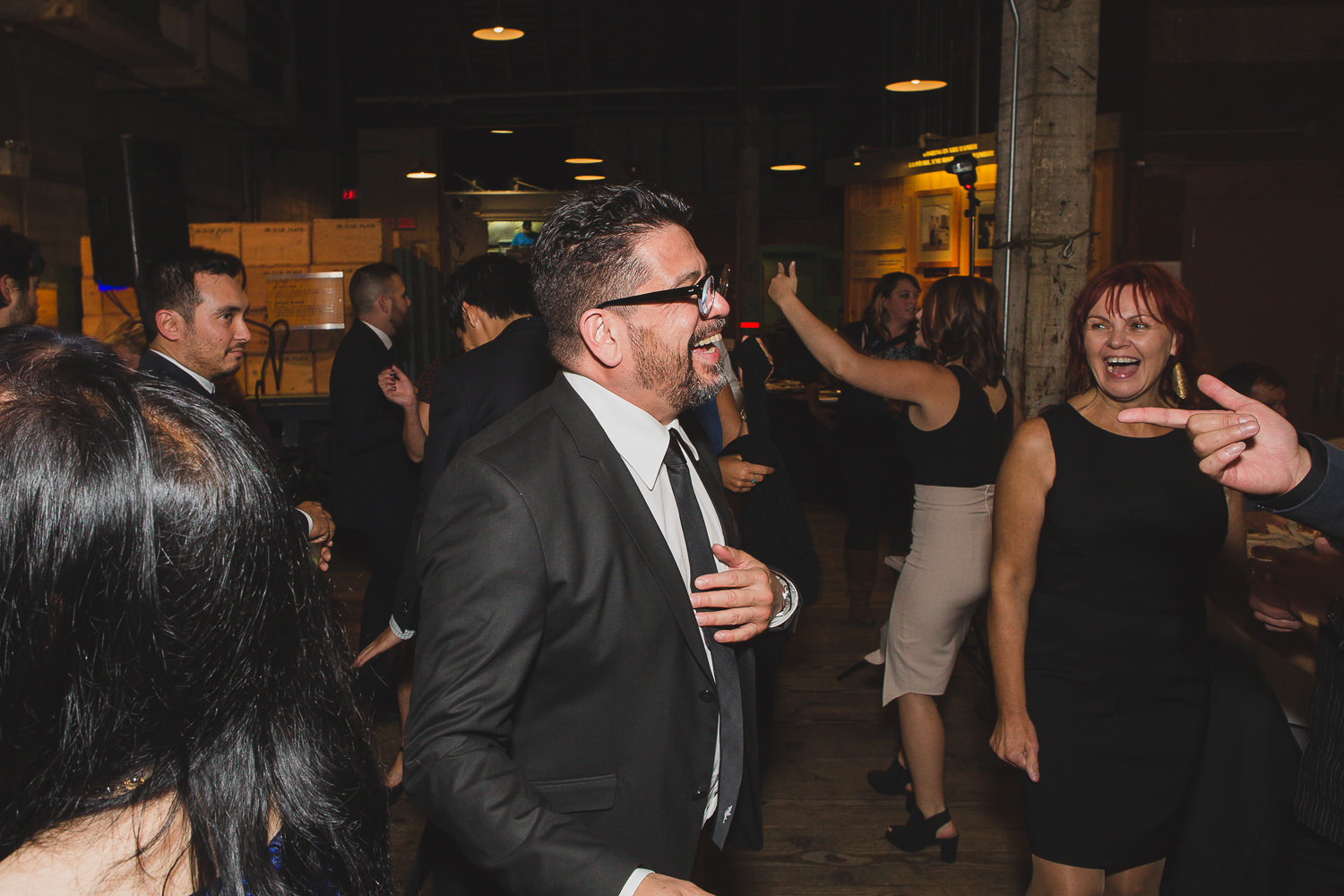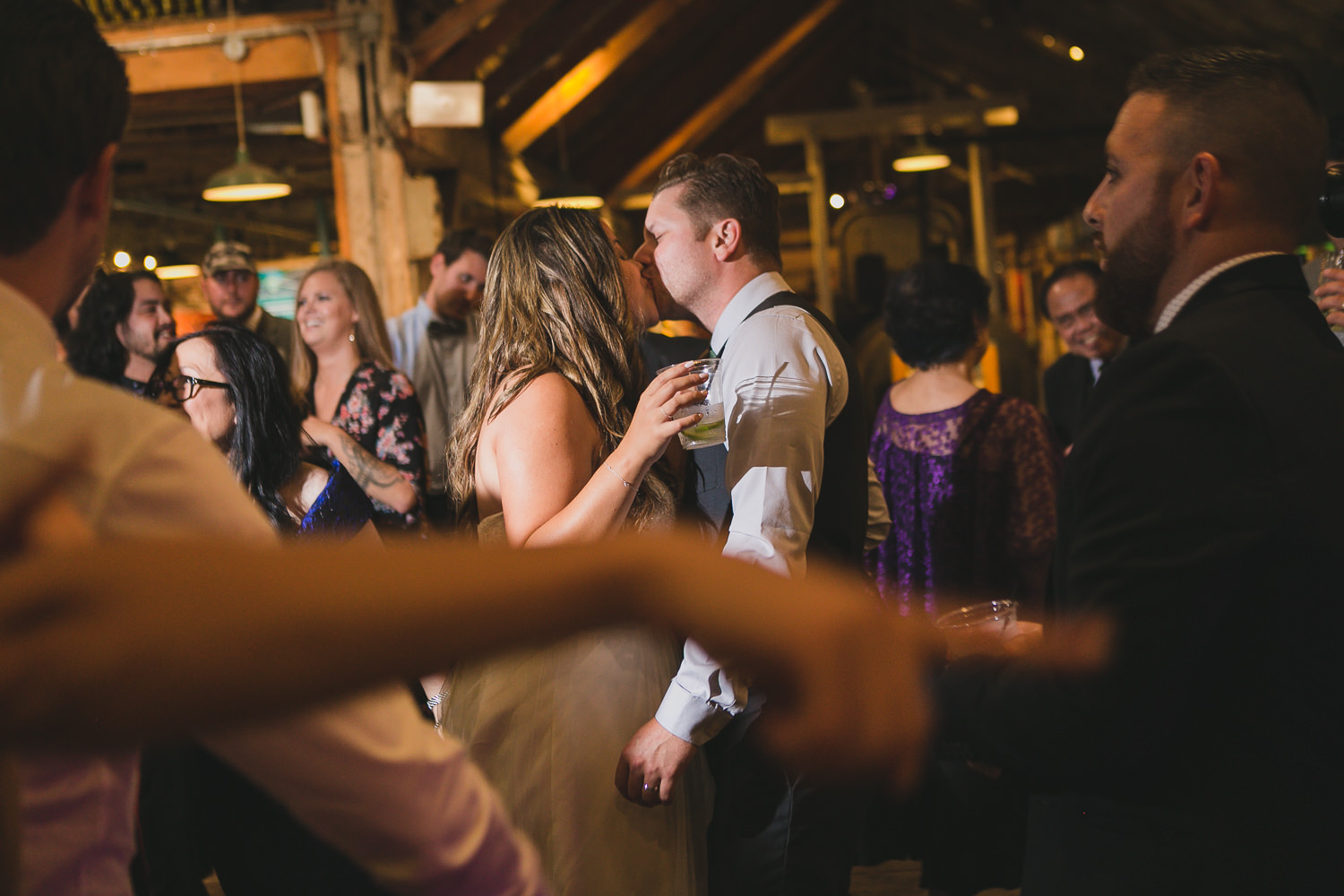 Vendors:
Venue: Gulf of Georgia Cannery
Catering: Tacofino
Mini Donuts: Outpost Mini Donuts
Bouquet: Suki's Flowers
Officiant: Clarence Ash
Makeup: Jenni MacDonald
Guitarist: Ruel Morales
Rentals: Surdel Party Rentals
Dress: David's Bridal
Groom's Suit: Indochino
Custom Cufflinks: Vintage Stamp Jewels
Rings: Cavalier Gastown