So we took the kiddos to the pumpkin patch this week, and I actually brought my camera. And no, I don't mean I shoved my iPhone in the diaper bag as I rushed out the door….I actually packed my REAL CAMERA.
Every time I photograph my own family I realize 3 things:
 Photographing your own children is MUCH more difficult than other people's children.
 I don't photograph my own children anywhere near enough. (See realization #1).
 Bribery is not generally recommended as a parenting method, but stuffing children with treats during/after a photo session is perfectly acceptable/necessary.
I'm thrilled that we got out and took these photos (even though I'm currently in an air cast for a broken toe!). They're growing up so fast and I want to make sure I capture these squishy little faces while they're still LITTLE faces.
(What an amazing little farm we found! Not only is the scenery beautiful, and the field quite mud-less, but I managed to pick up some potatoes and free-range eggs too! I'm hoping I can set up some mini sessions there for next fall, I'll keep you all posted.)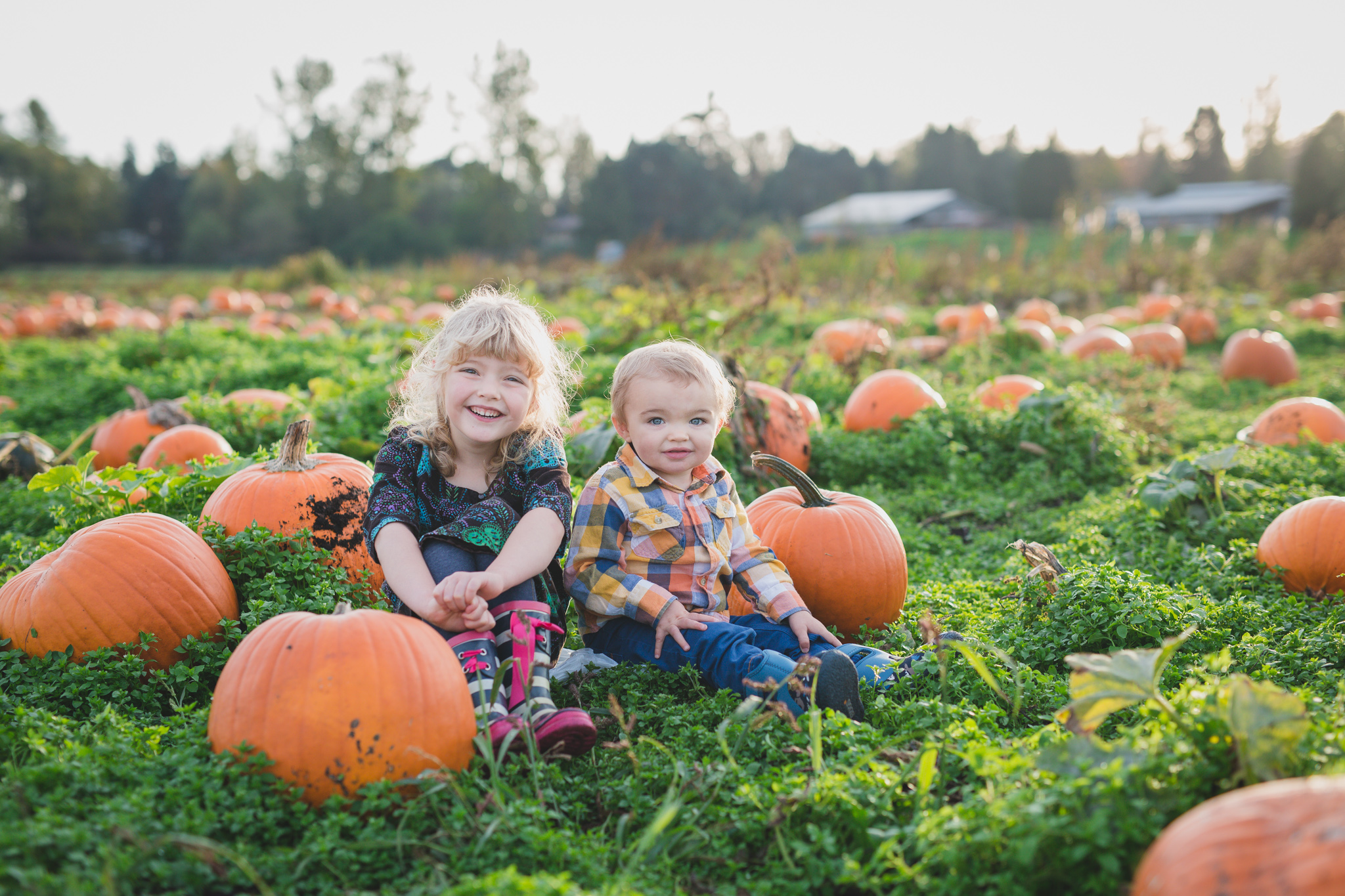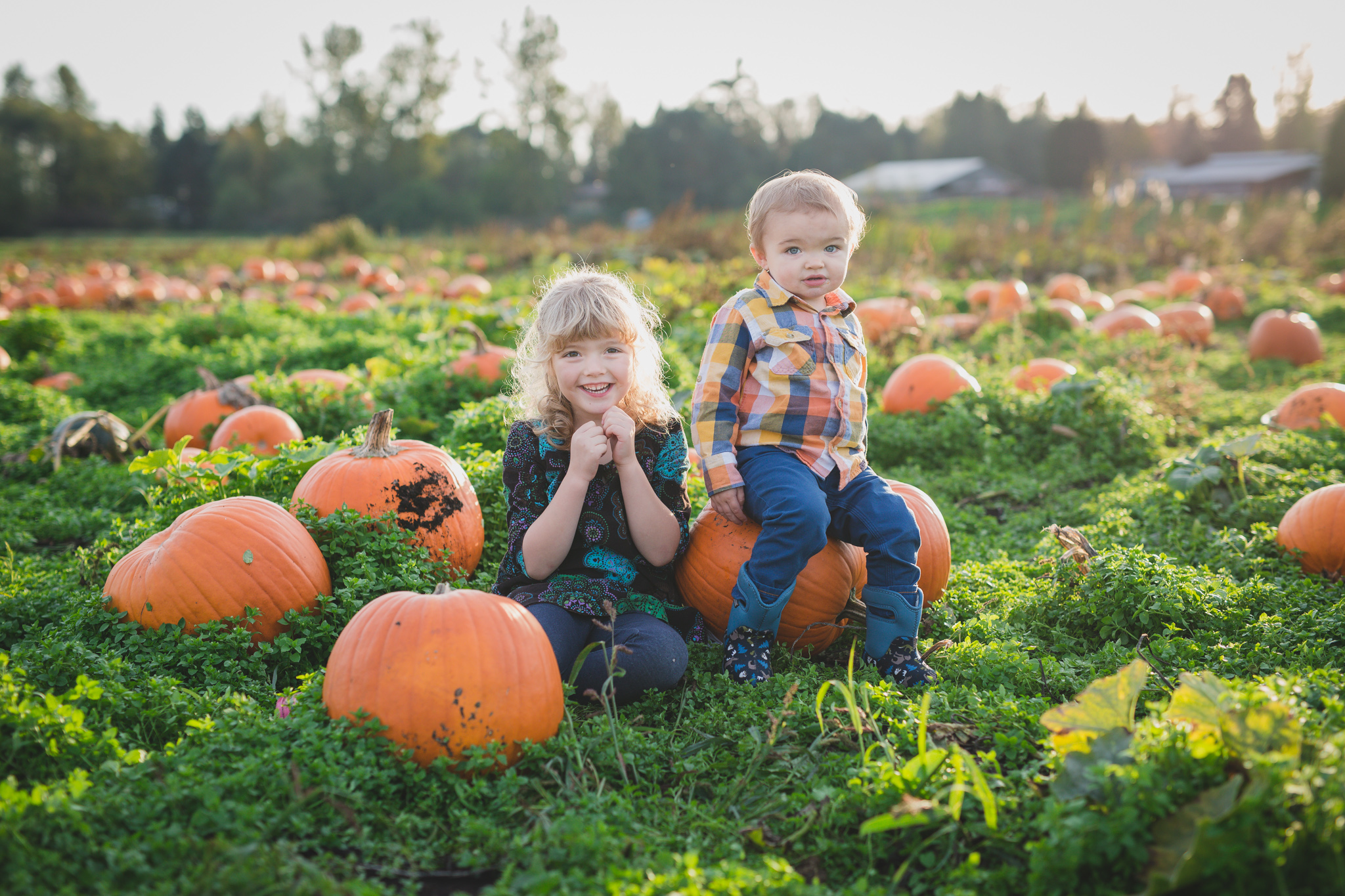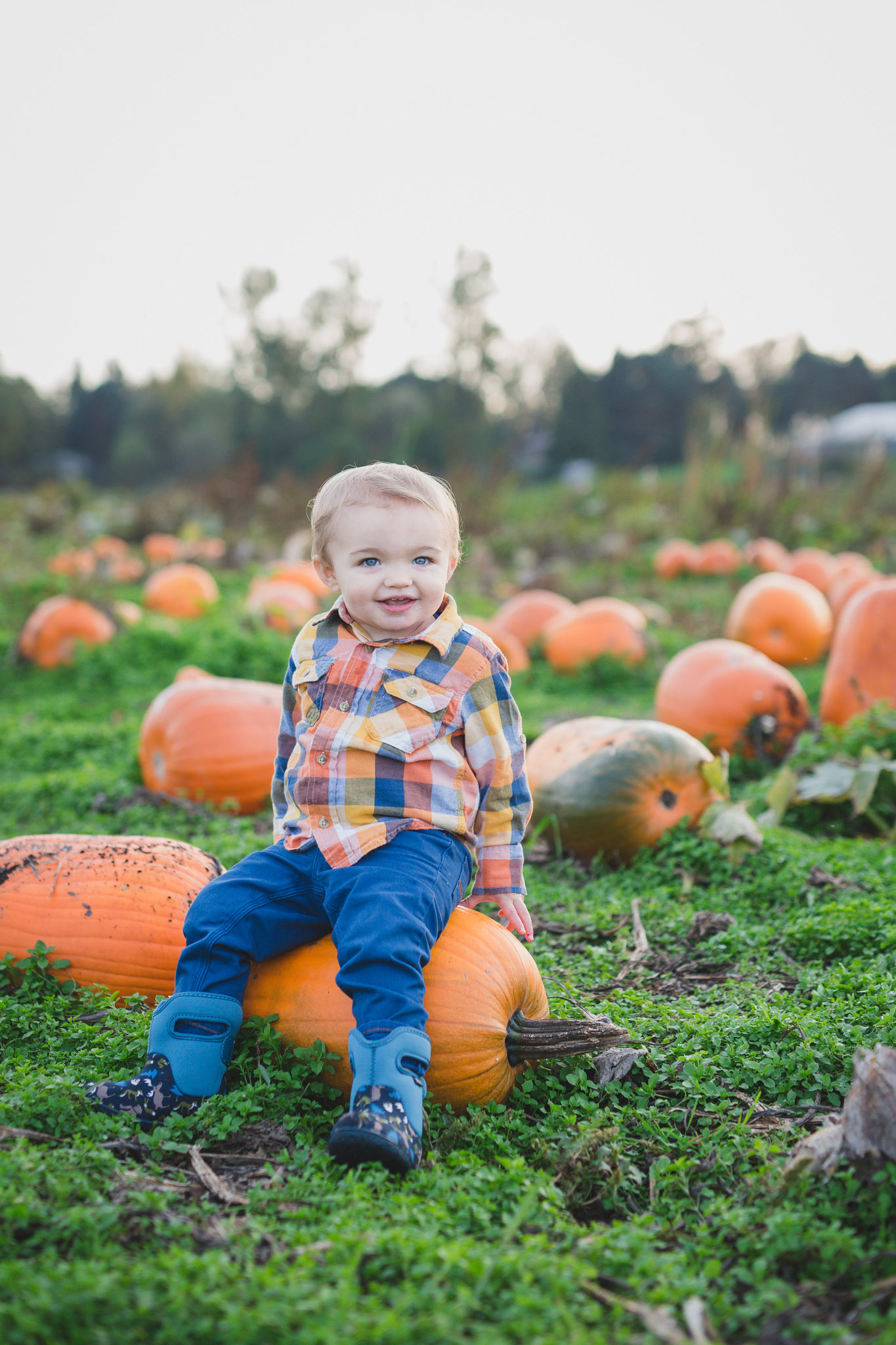 For this photo, I had David holding the bag of snacks above me to lure him down the pumpkin gauntlet toward my camera. Desperate times call for desperate measures.