Angela & Trevor – Grouse Mountain DIY Wedding
It was a crazy busy season, so unfortunately the blogging of the images got put on the back burner for a while. Now it's finally time to visit some great summer 2010 weddings!
Angela & Trevor were married at Grouse Mountain, and put SO much of themselves into their plans for the big day. Luckily they're both super creative types, Trevor is a web designer and Angela is a comic book artist/writer. Angela spent countless hours creating all the details for the wedding, my favourite being the paper flower bouquets and boutonnieres. Some of the flowers are even made of comic book pages!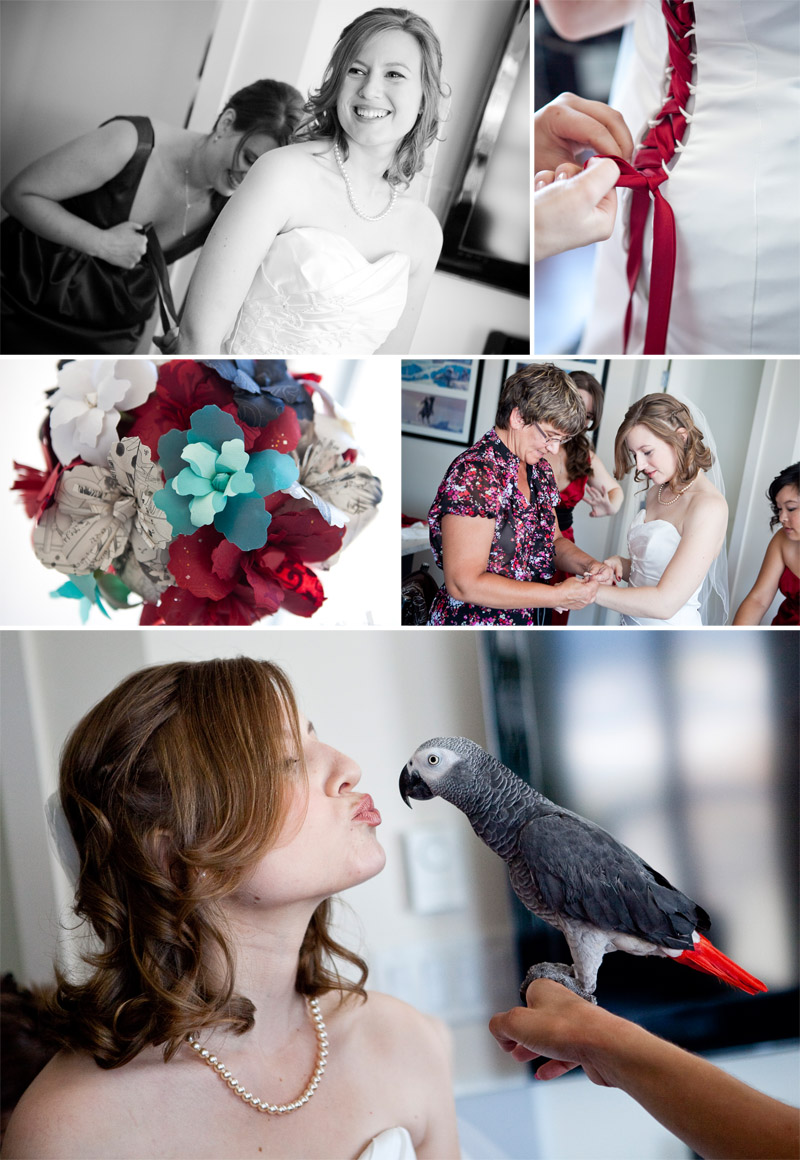 Angela got a good luck kiss (& fist bump) from her bridesmaid's bird, then received a very special gift from her mother….a box of recipes that's been handed down for generations.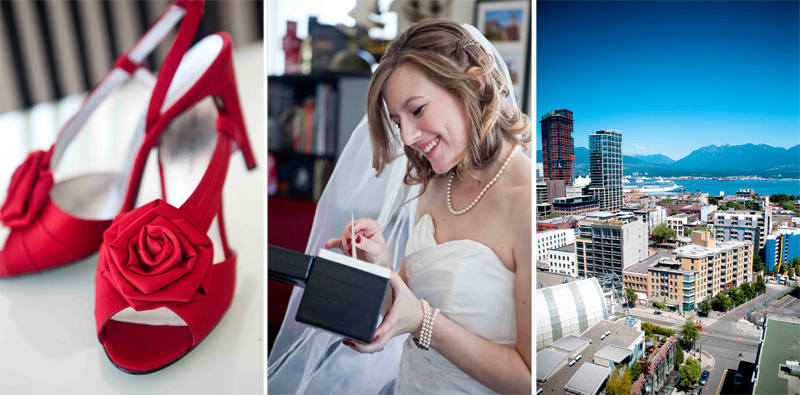 If you're thinking of doing a first look and photos before the ceremony but still aren't sure….just take a look at these faces.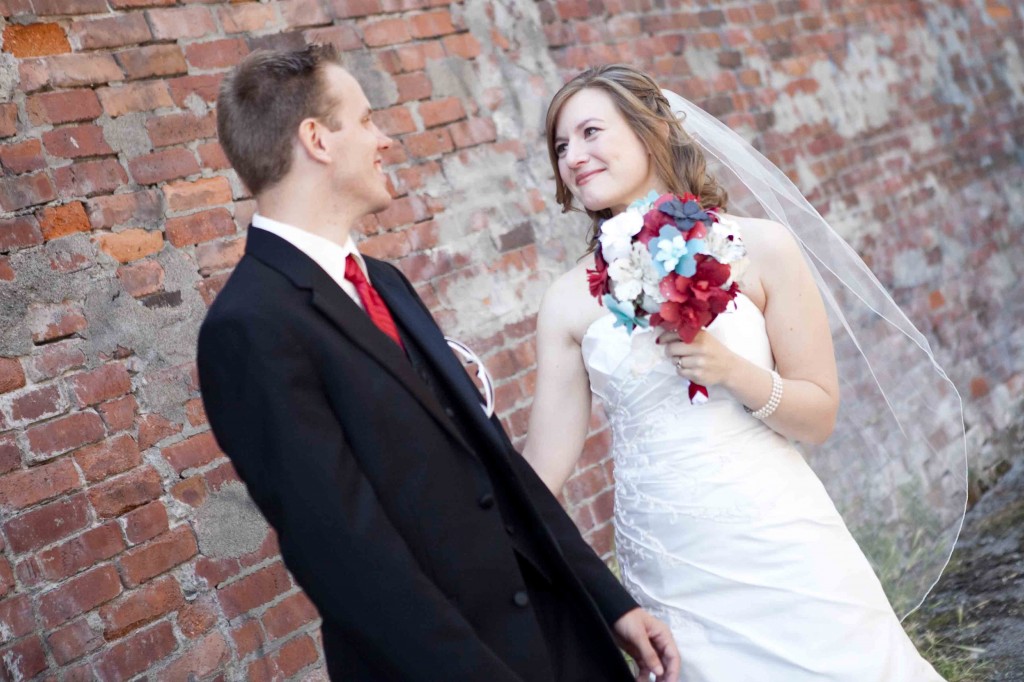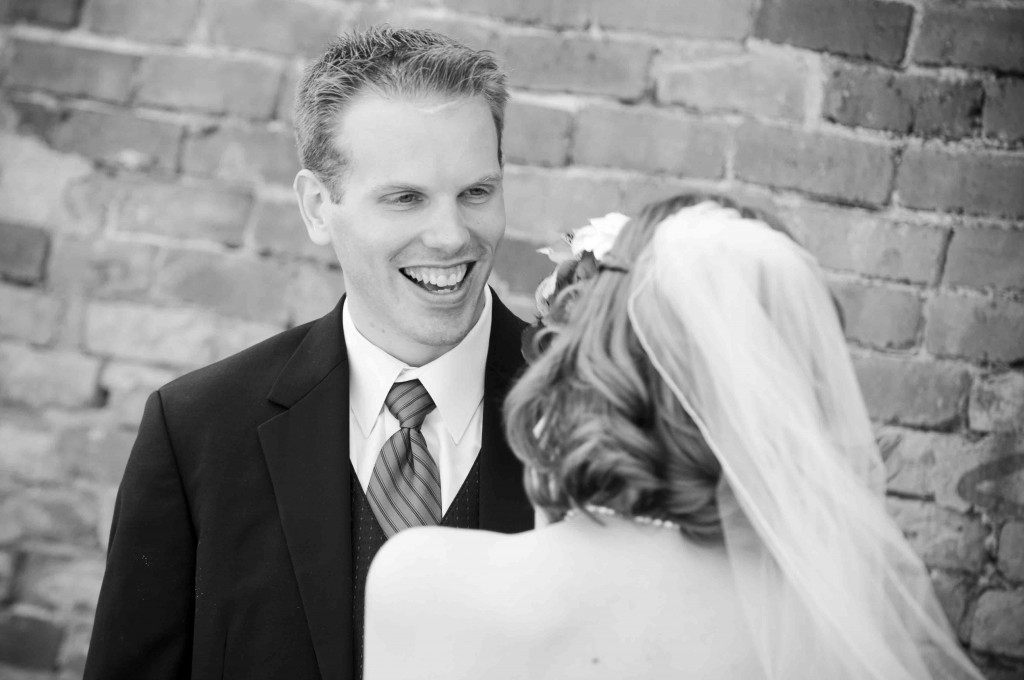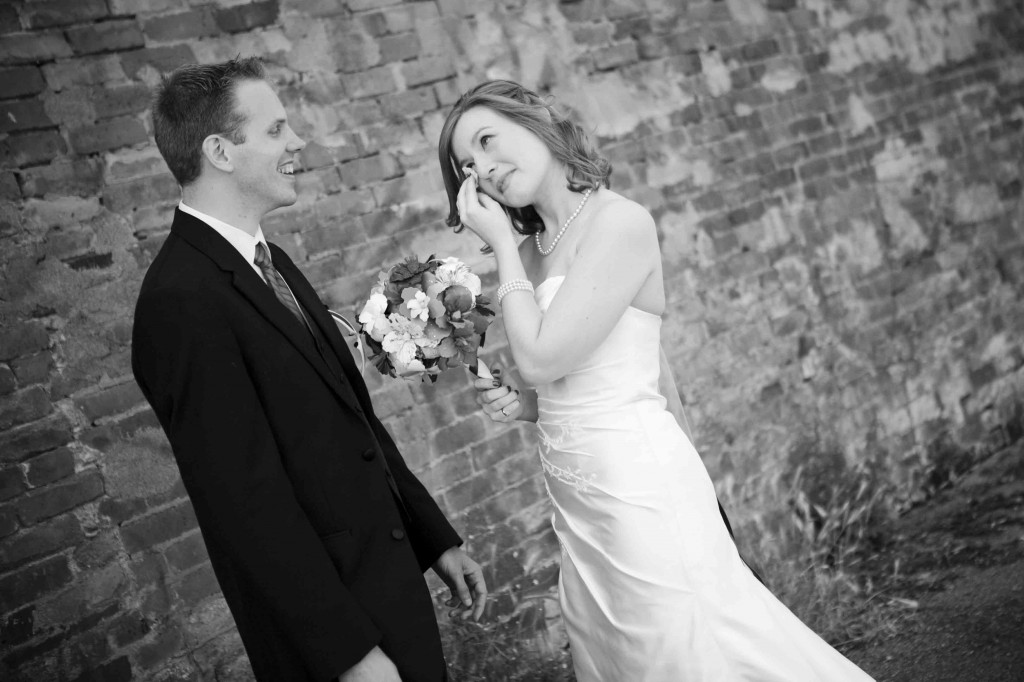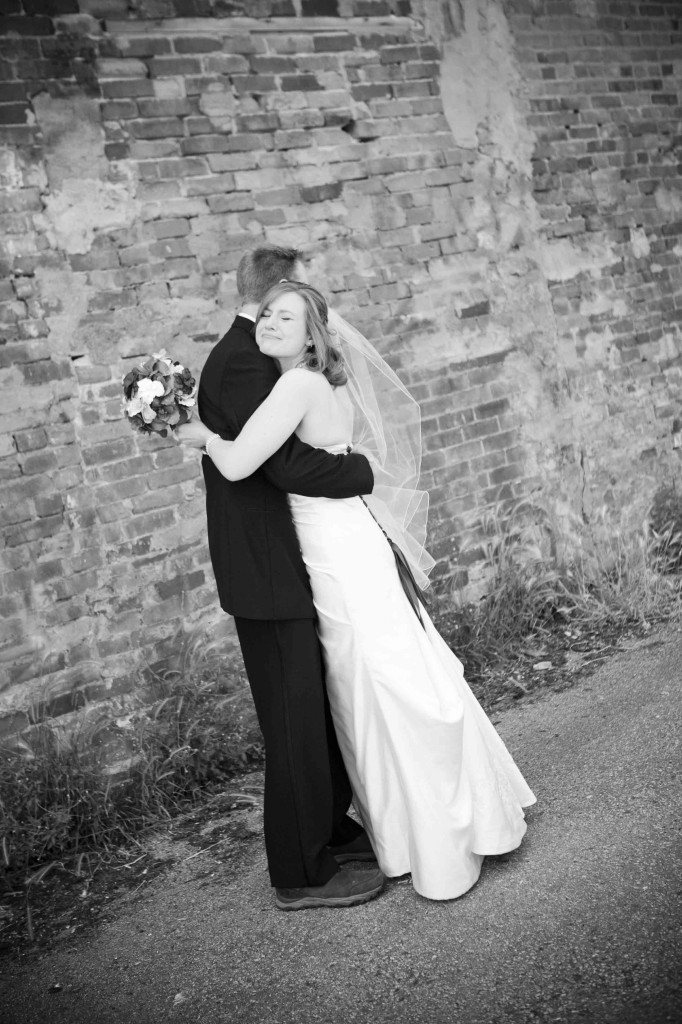 Time for a few photos outside their downtown apartment. I still can't get over all these flowers!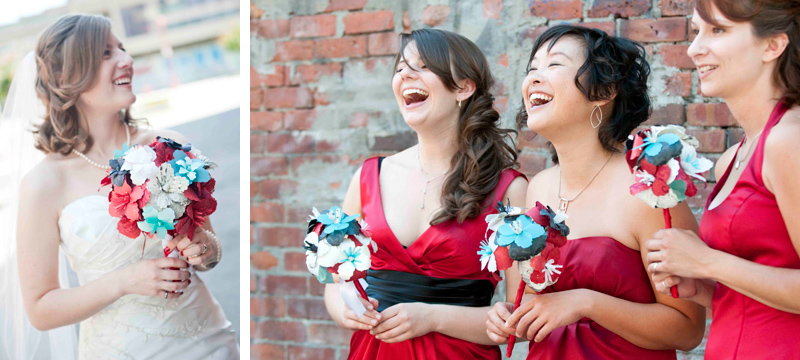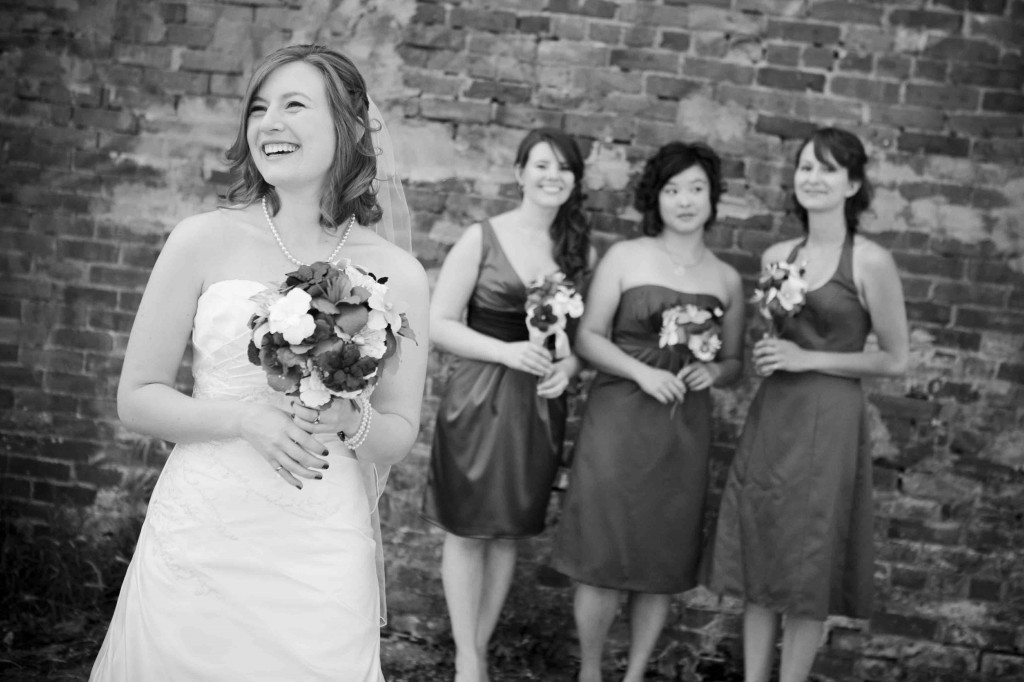 And the extremely detailed boutonnieres.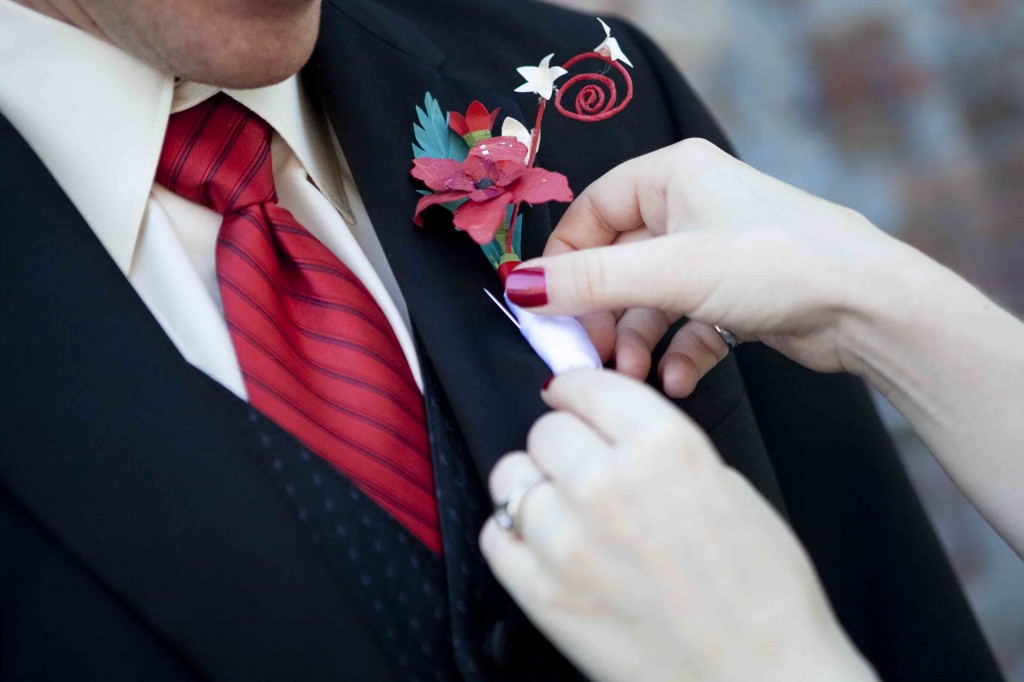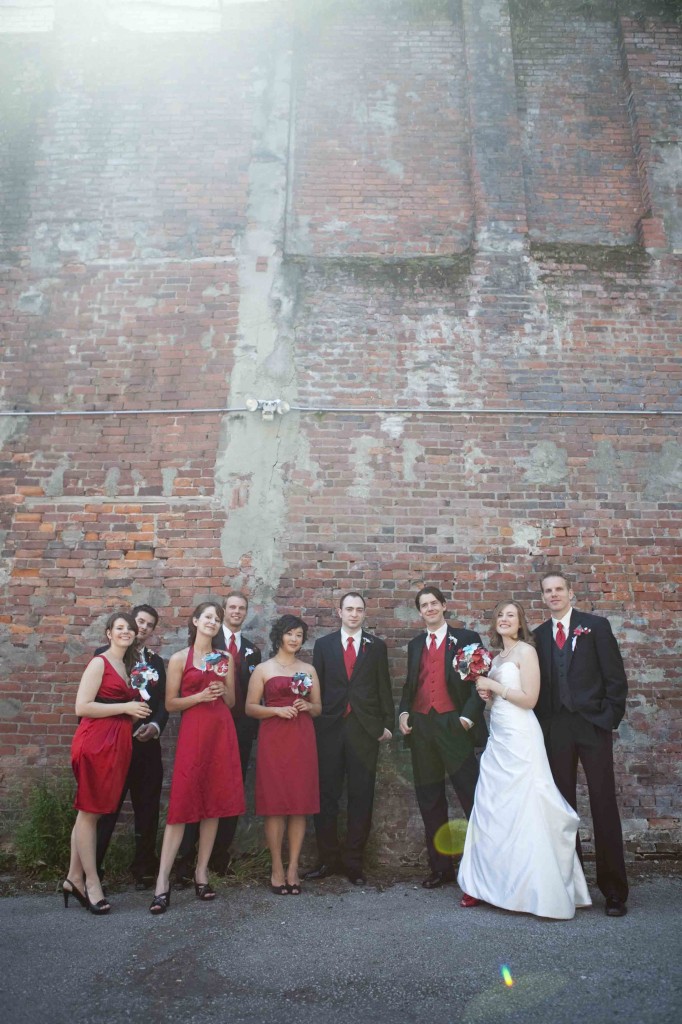 These two are are big fans of the outdoors, so requested some time at Lynn Canyon before heading to Grouse. Angela came prepared.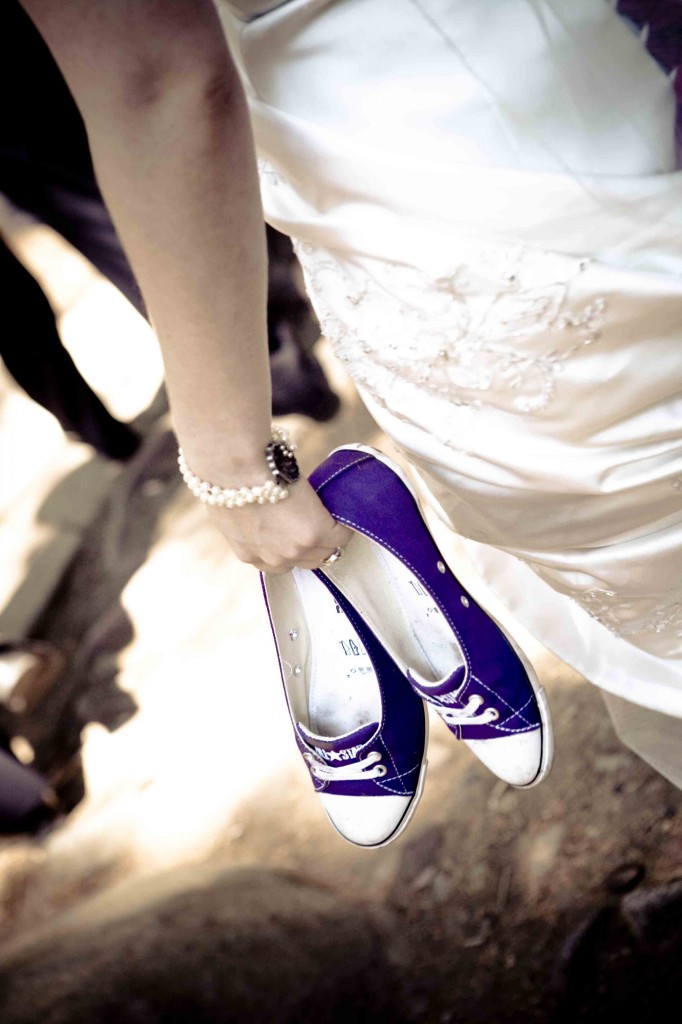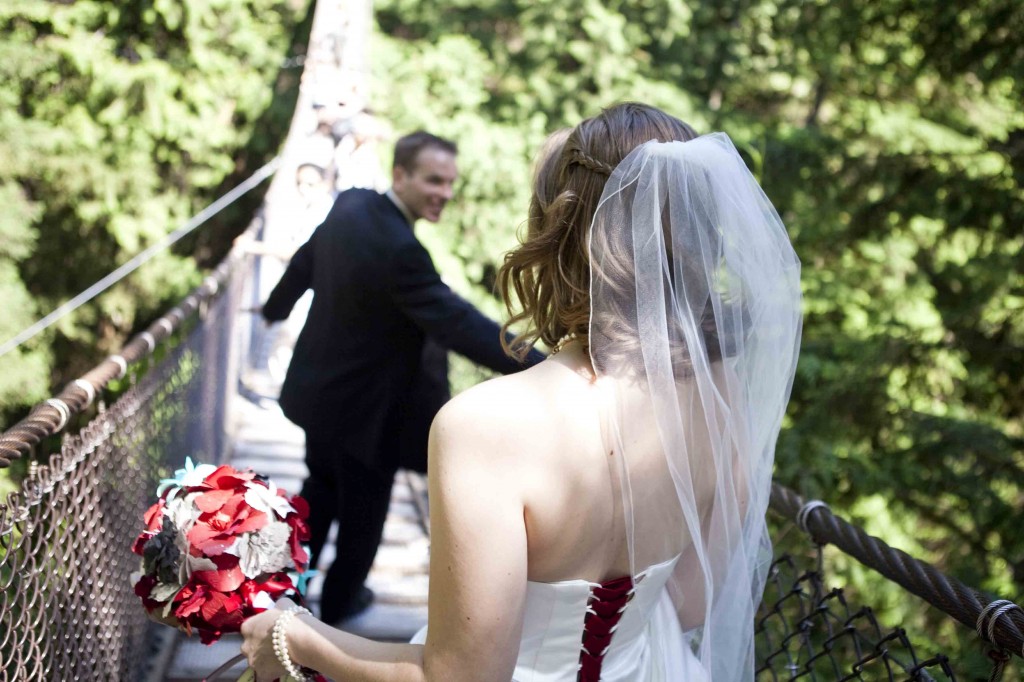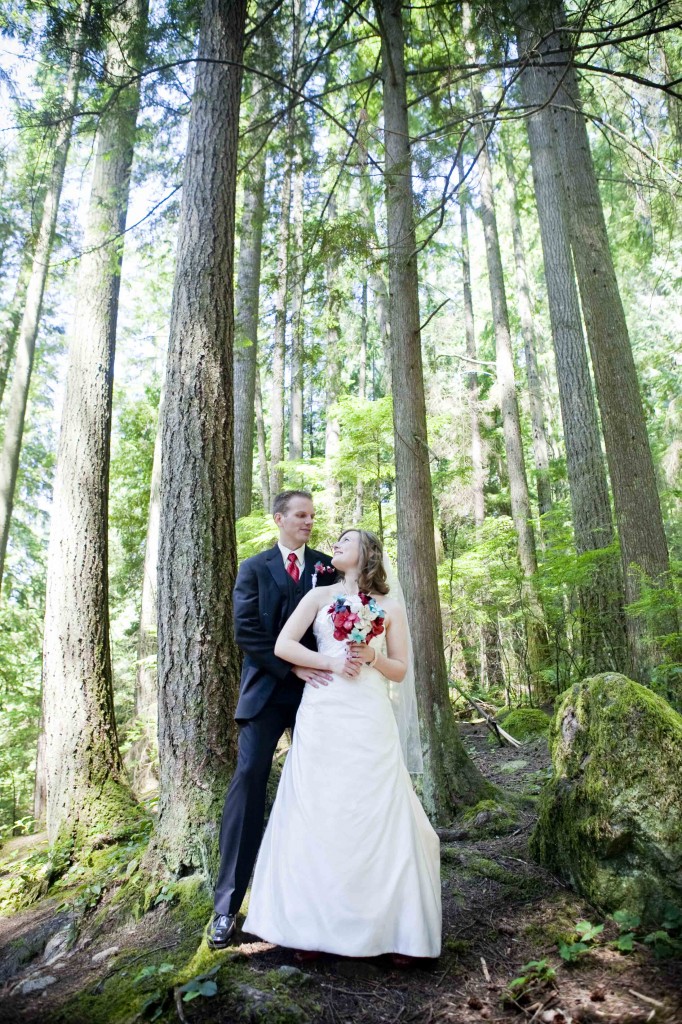 Then at Grouse Mountain the couple took a quick helicopter tour. (They really accomplished a lot in 1 day!)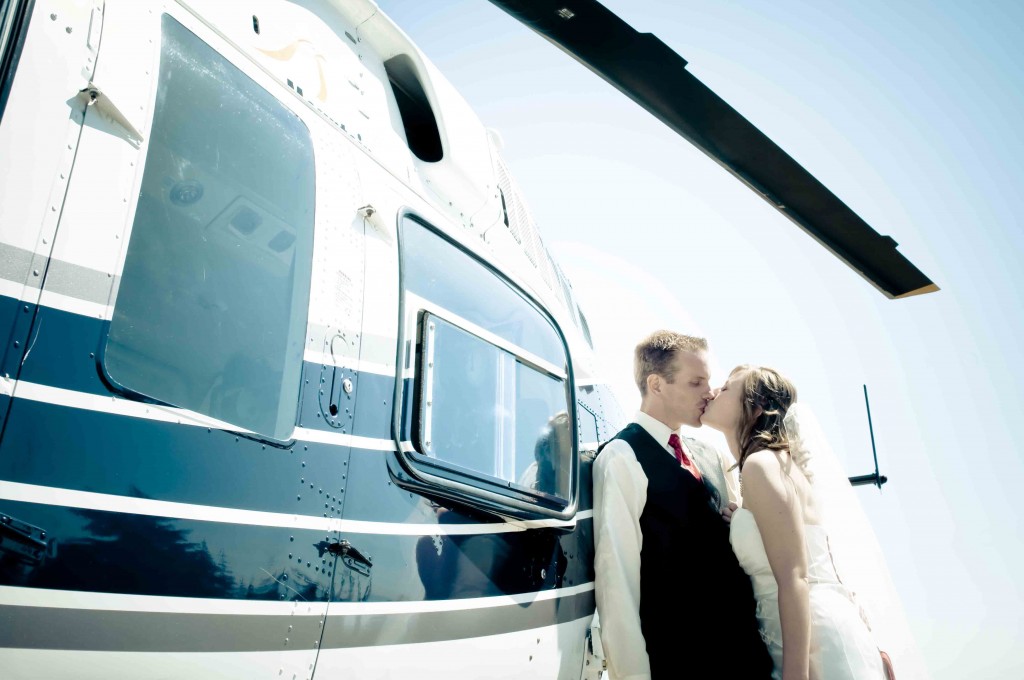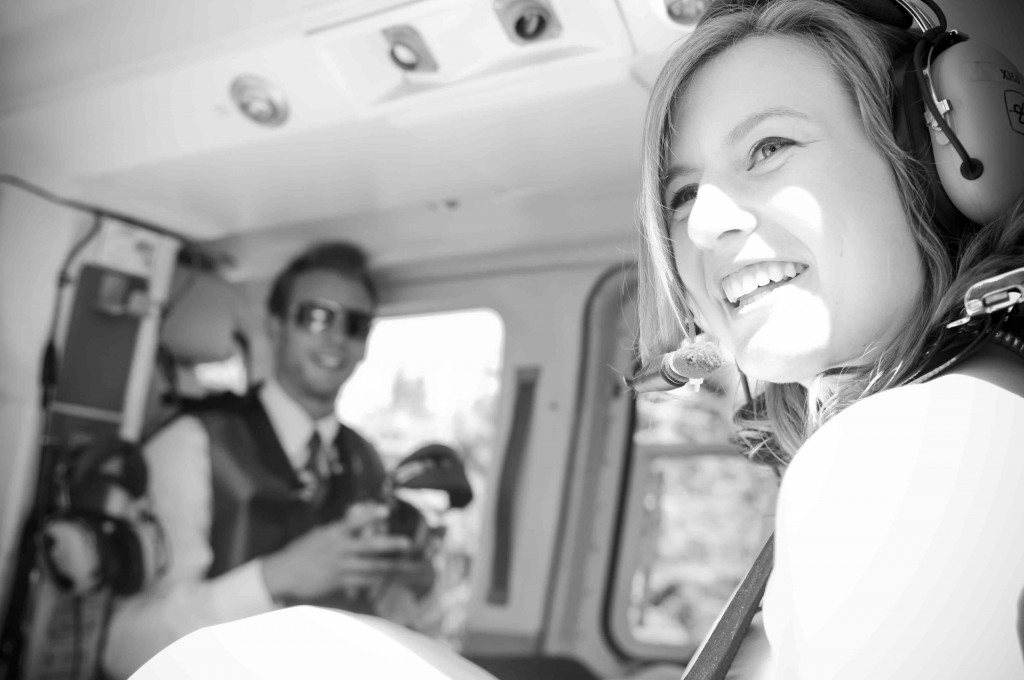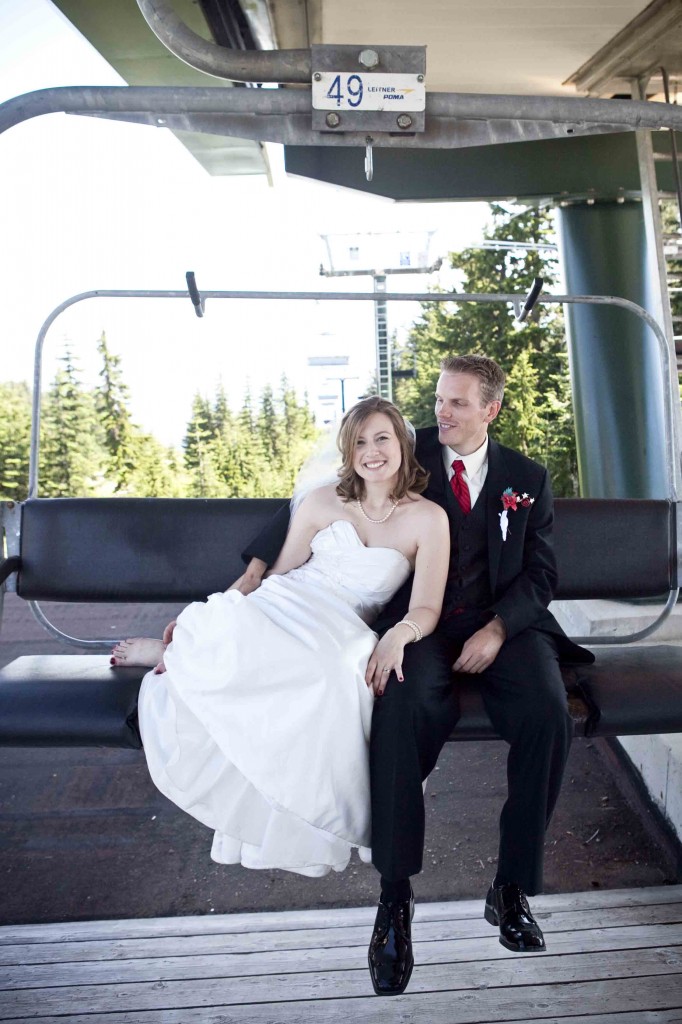 Ceremony time.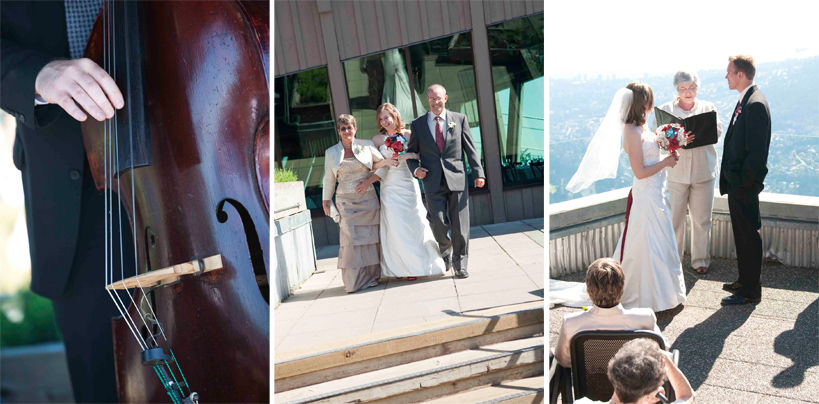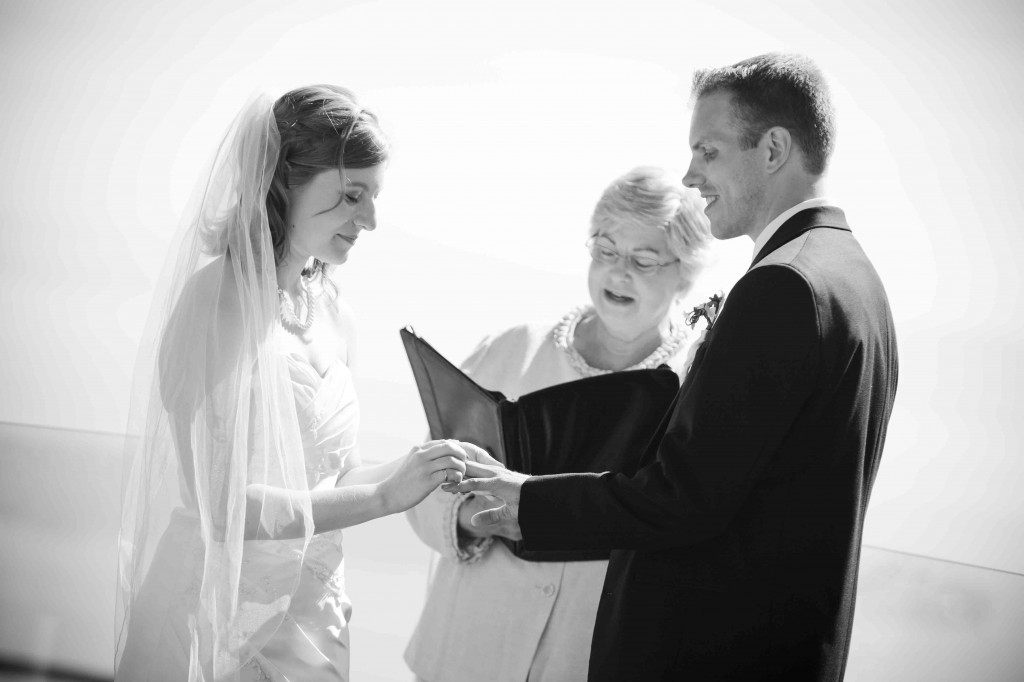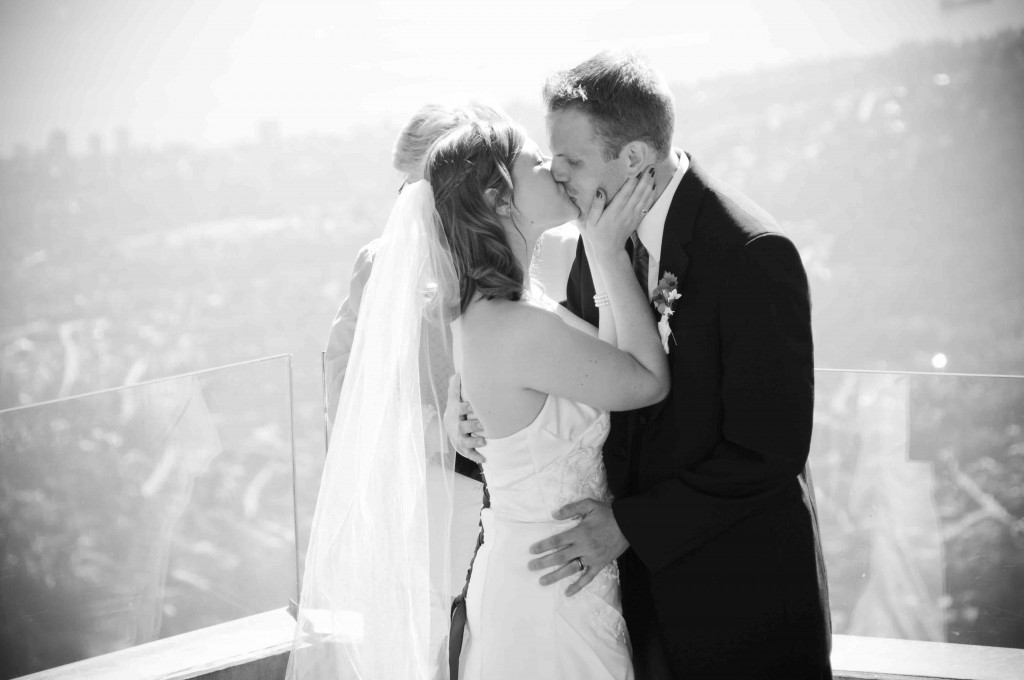 Sigh.

Seating plan and table numbers once again created by Angela.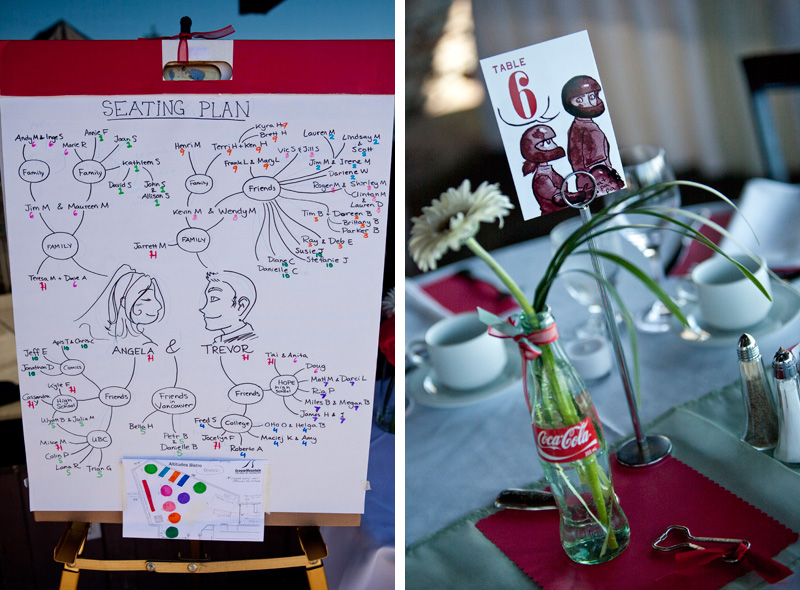 I'm now convinced that every event should include a french man playing the accordian. (In a beret and scarf no less!)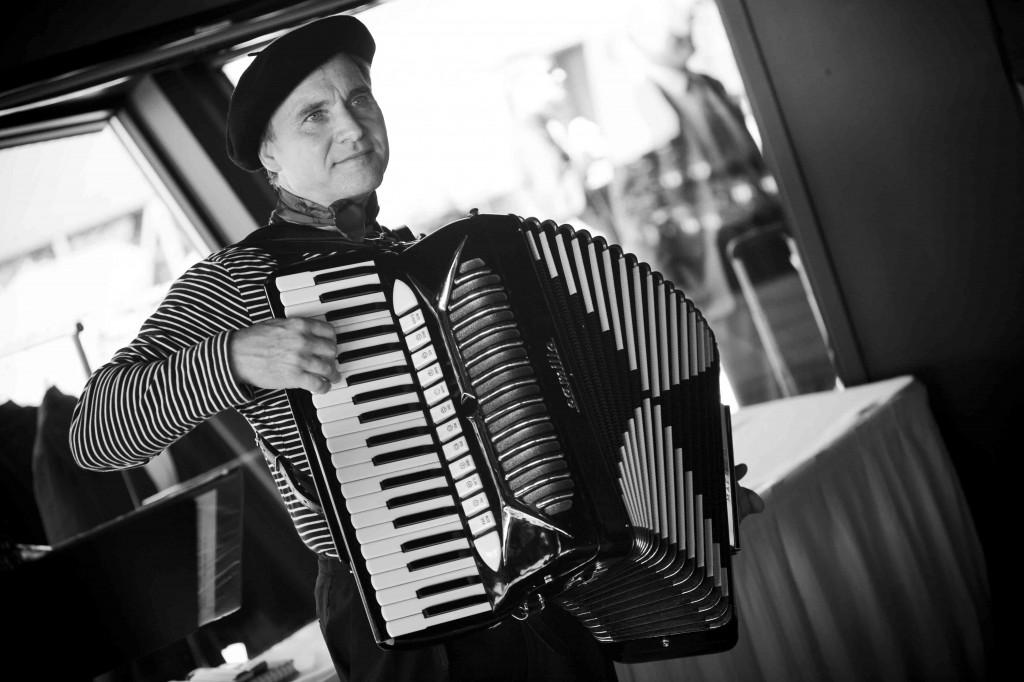 Dad and Best Man put the finishing touches on their speeches, while the guests admire the new bling.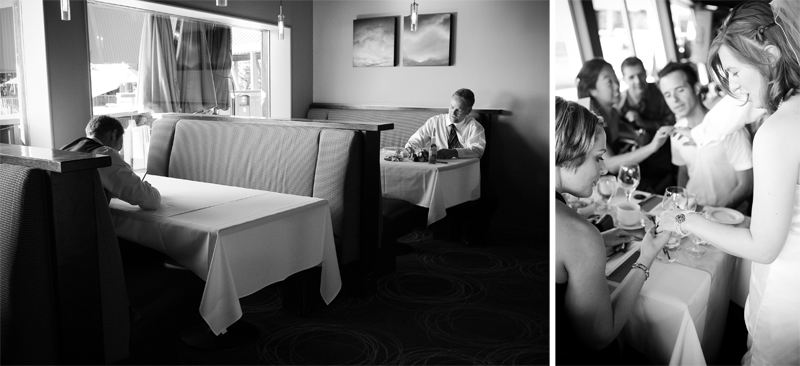 Speaking of new bling…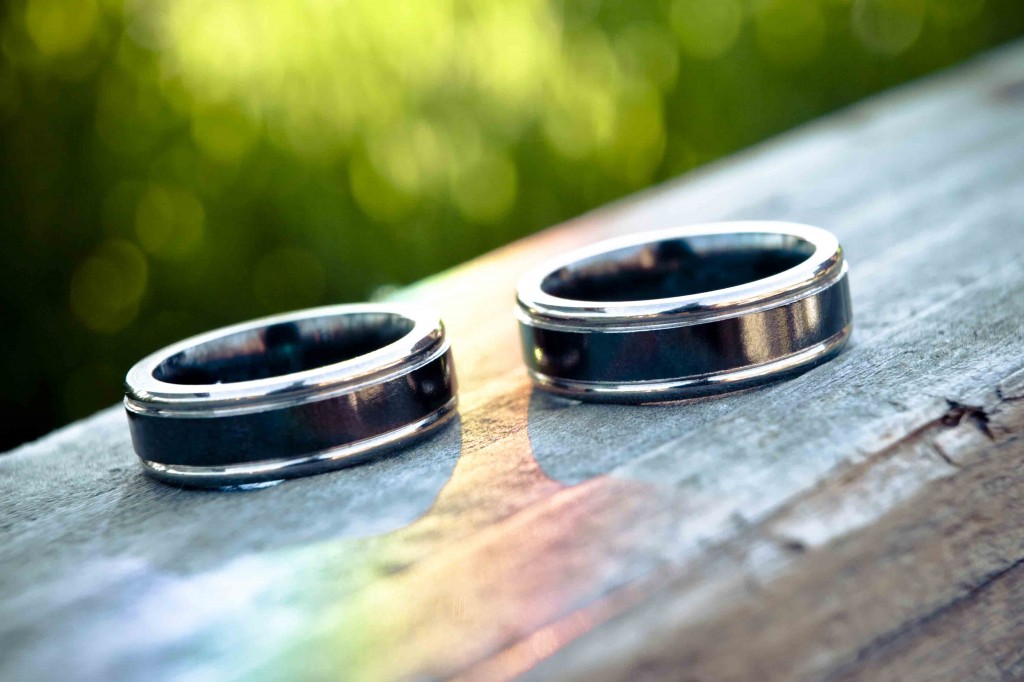 Let's just look at that bouquet one more time.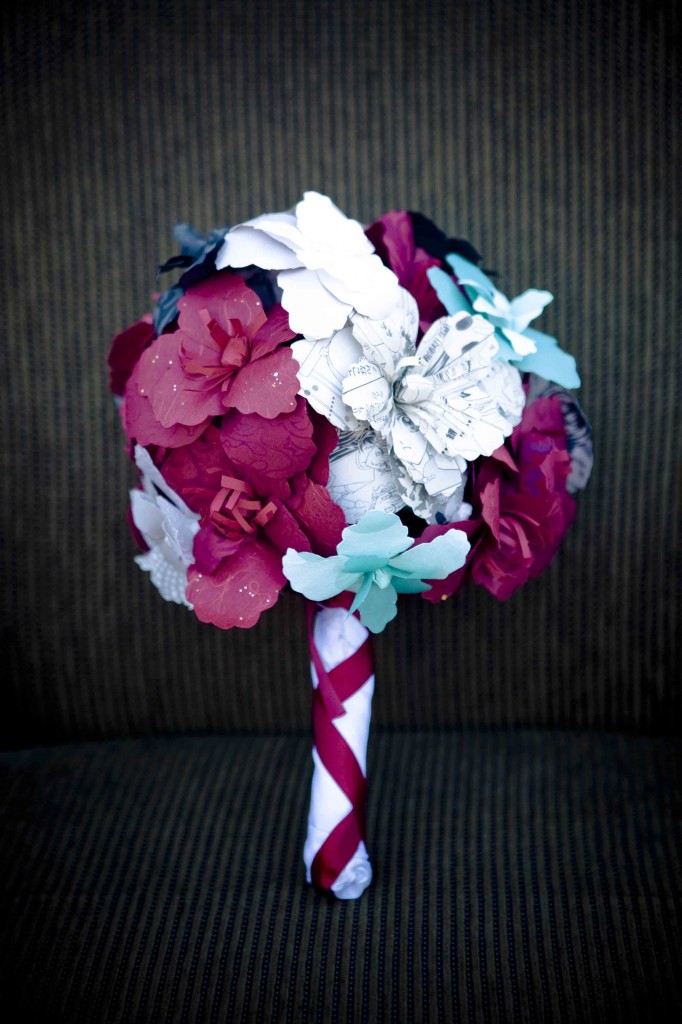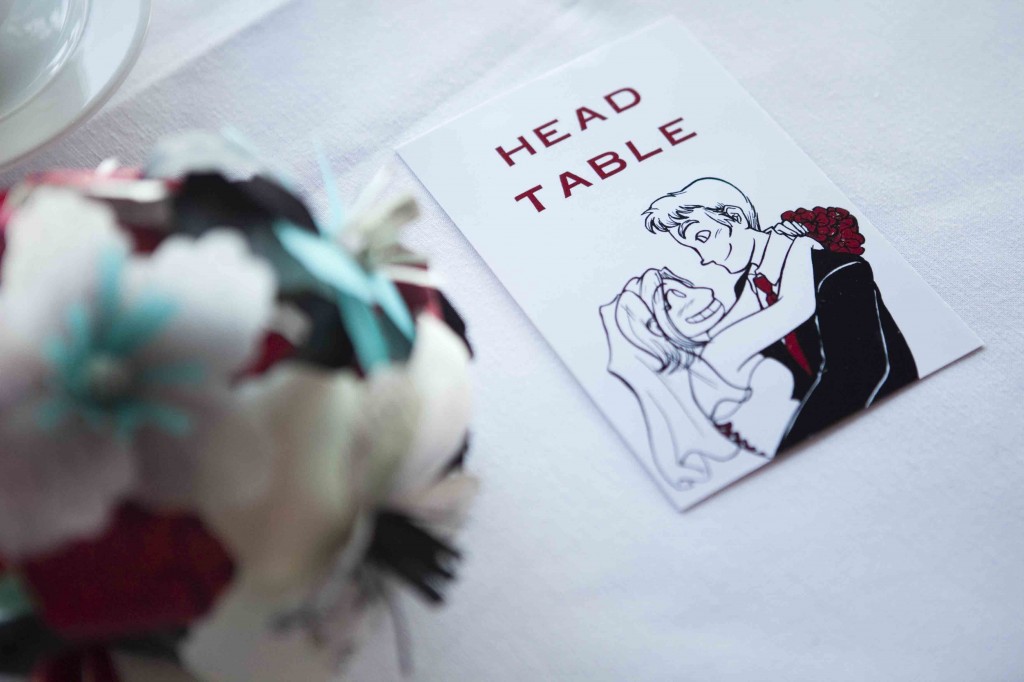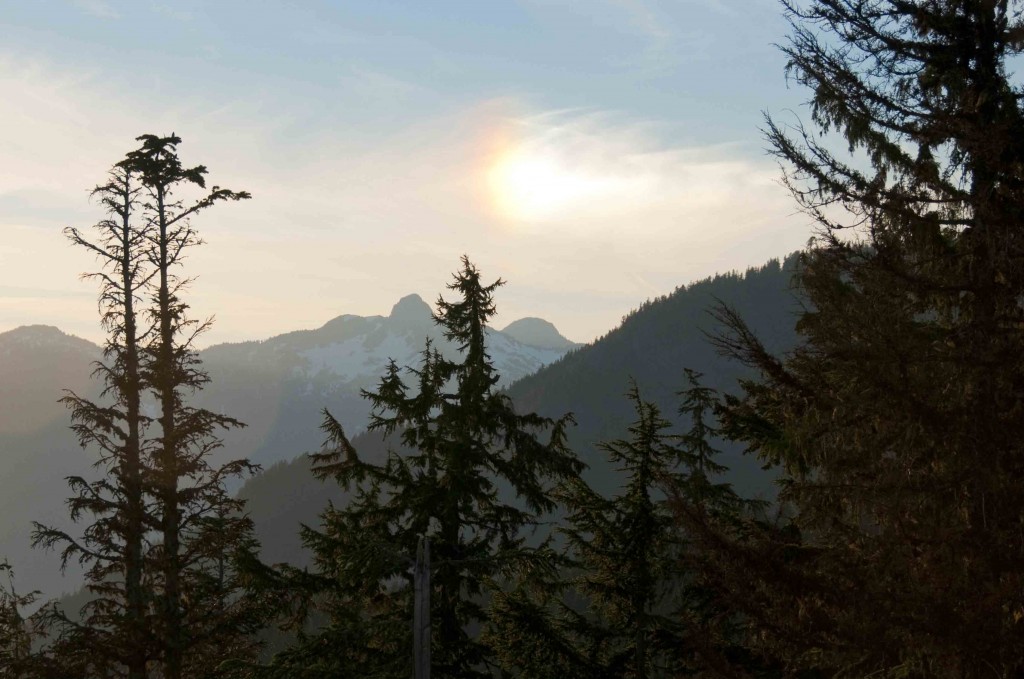 Since it's hard to resist a perfect summer evening, the party moved outside.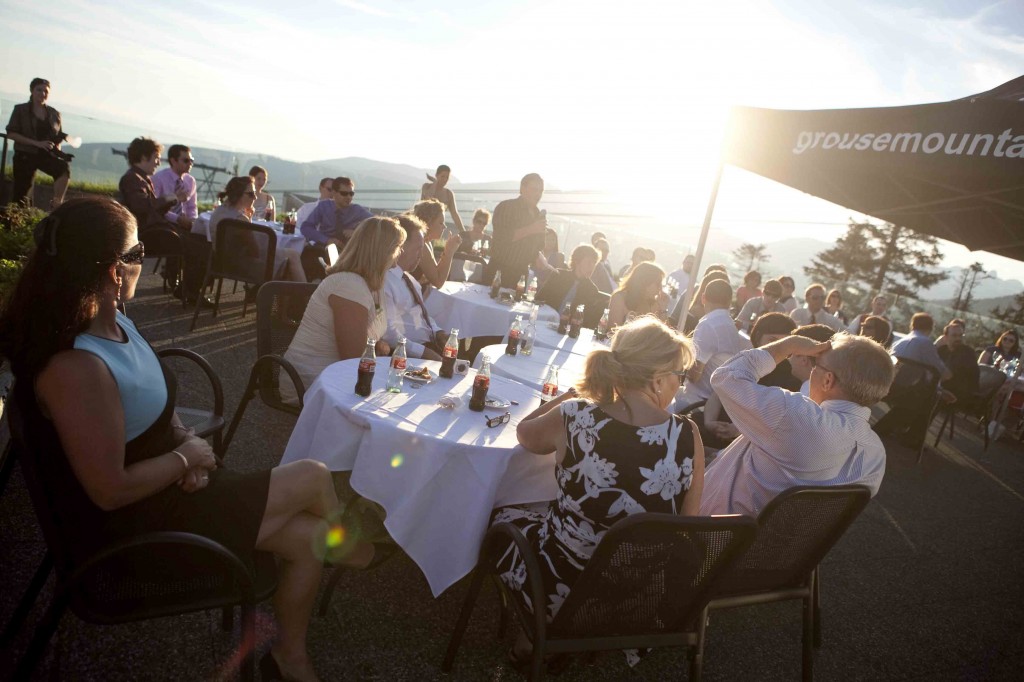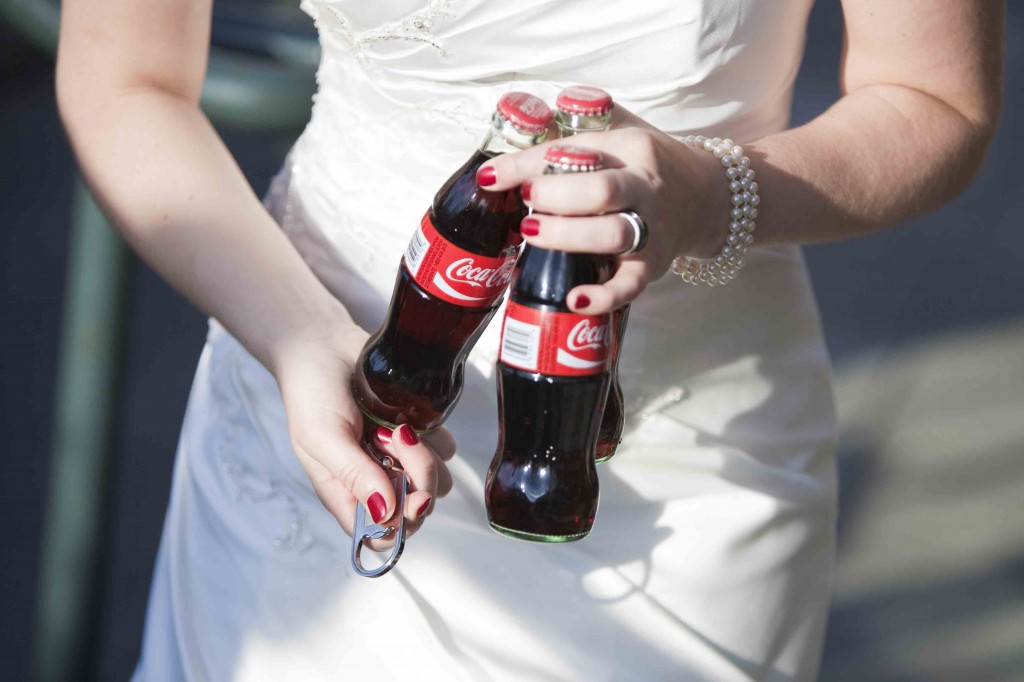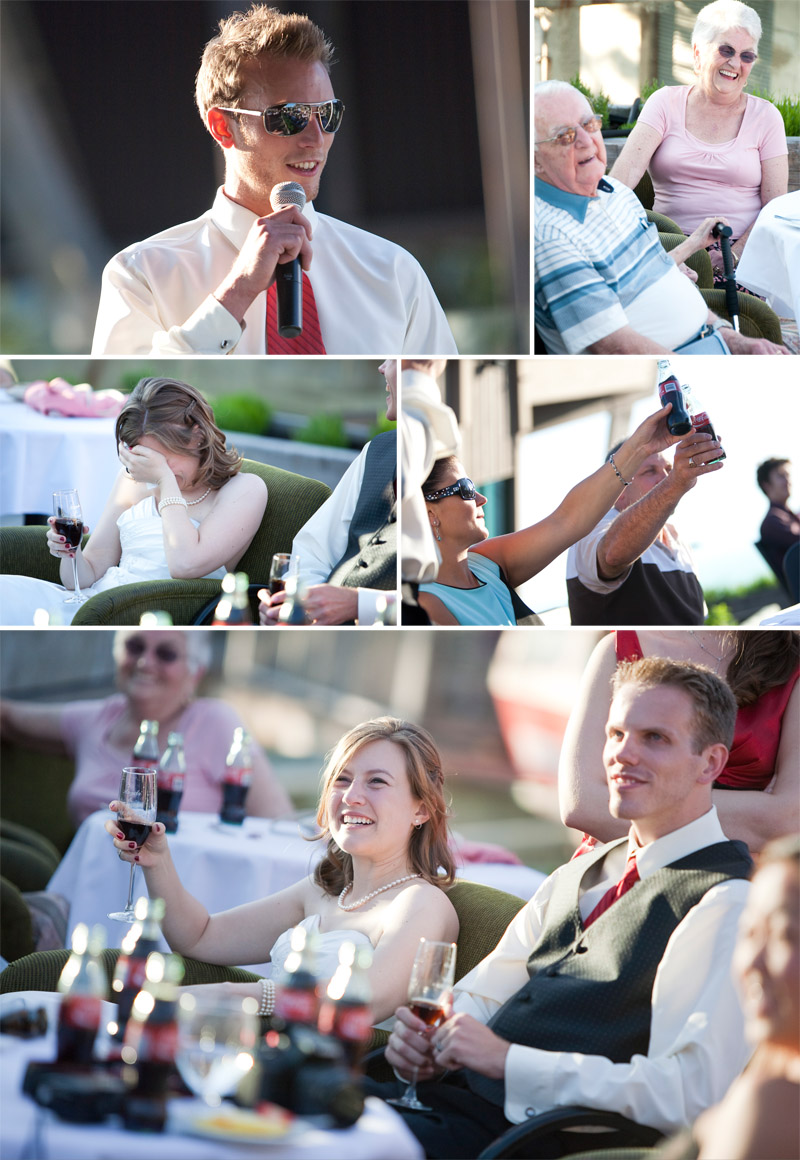 One of the most amazing surprises I've ever seen at a wedding, and a pretty impressive use of technology. Angela put a video on You Tube requesting submissions from her comic book fans and twitter followers to perform their song "Ahead by a Century" by The Tragically Hip. She offered prizes to the winning submissions, and had clips from around the world assembled into a great little video. So incredibly thoughtful.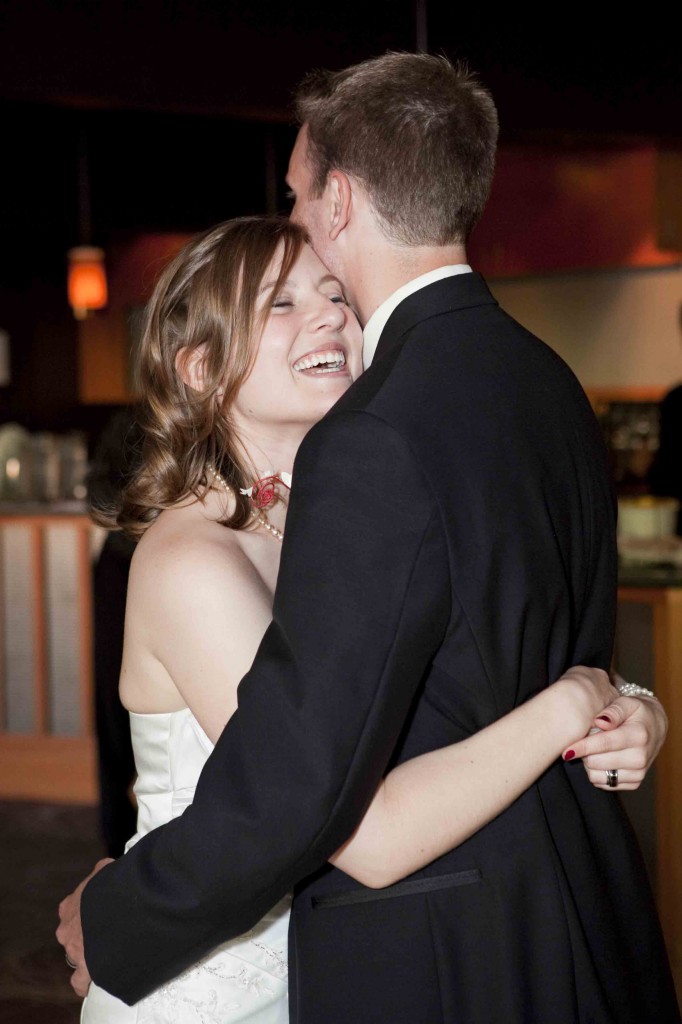 Angela & Trevor decided they didn't want your average wedding DJ playing top 40, and instead brought in a house music DJ friend.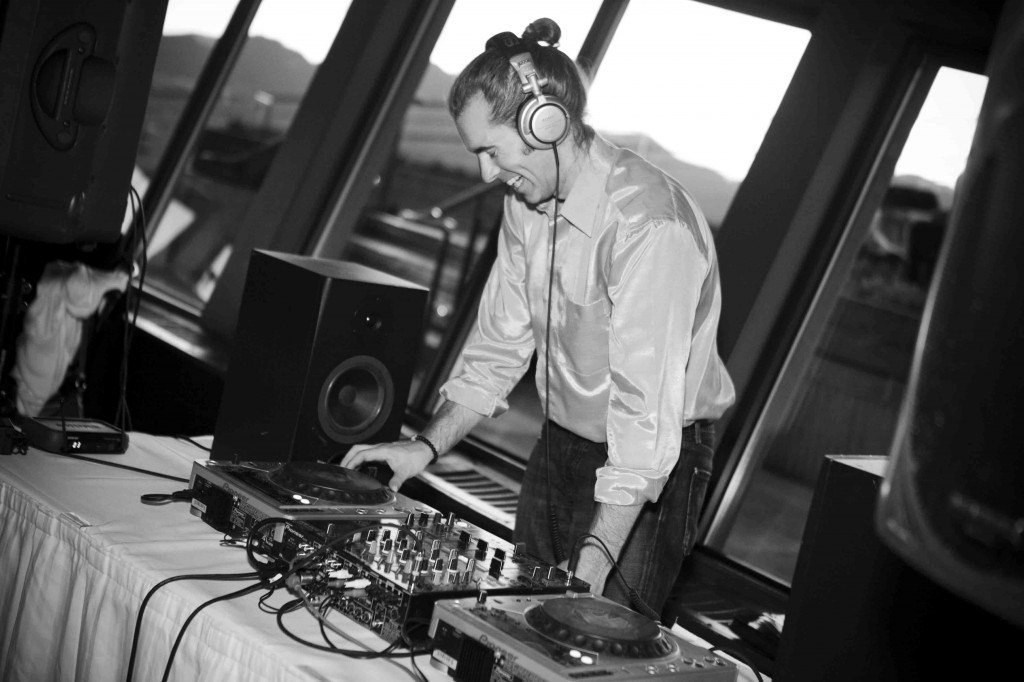 I'm pretty sure the party was just getting started when I left at 10pm!