Deb & Sean – Whistler Wedding
2 blog posts in 1 day!
This may be a little longer than my average post, and the reason is twofold:
1. I've been so busy this season that on the list of priorities, blogging is the first thing to fall behind. So this will be my way of kickstarting 2010 with lots of images and a fresh start.
2. Deb & Sean were so fantastic that I can't narrow it down to just a few shots. They're so full of life and love,  and hopefully that shows through in their photos.
Sean moved here from Australia to be with Deb, so it was so great for them to have a day with all their family & friends together in one place. They even rented 2 big chalets to house everyone (including David and I!), and held the simple but raucous after-party there as well. (I have some Australian family, I know how they party!)
What a fun day.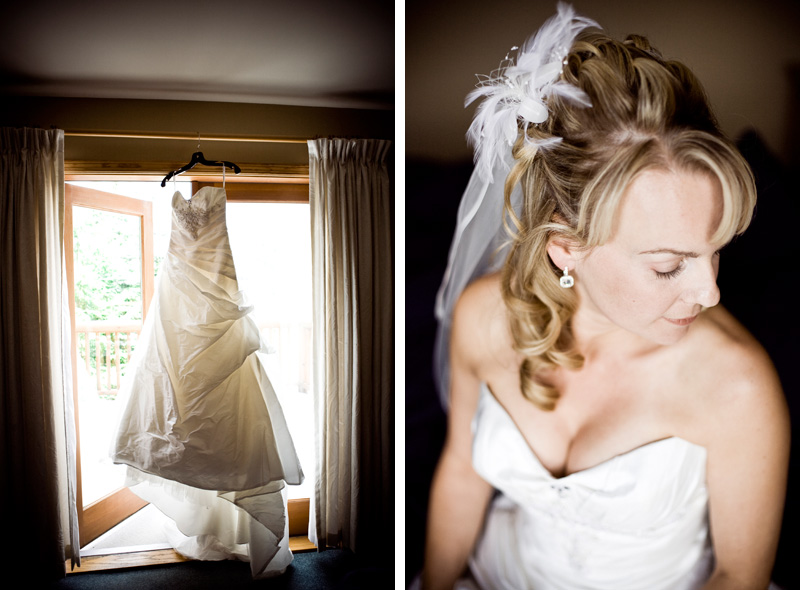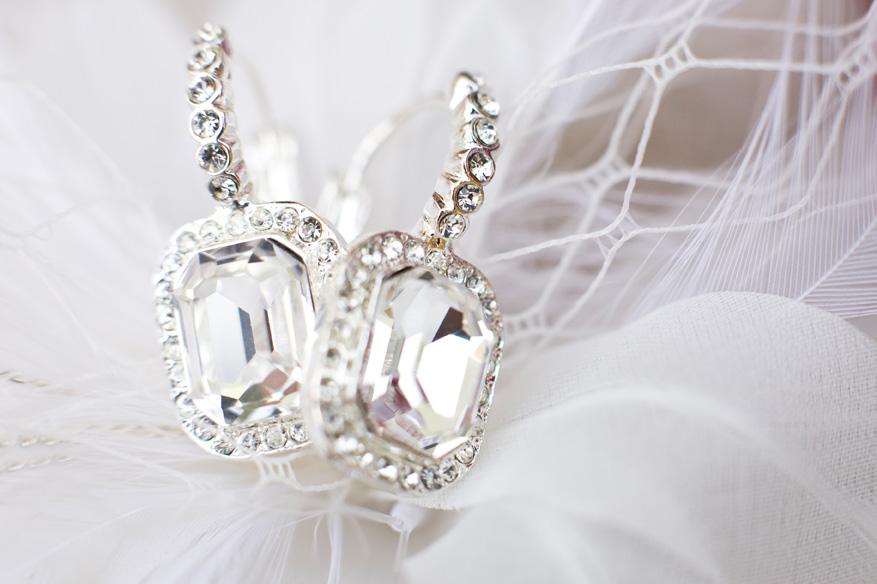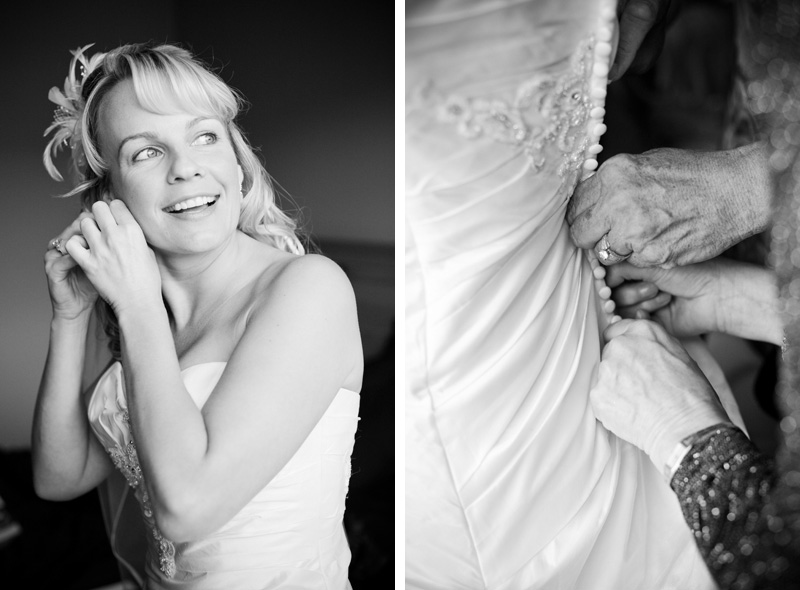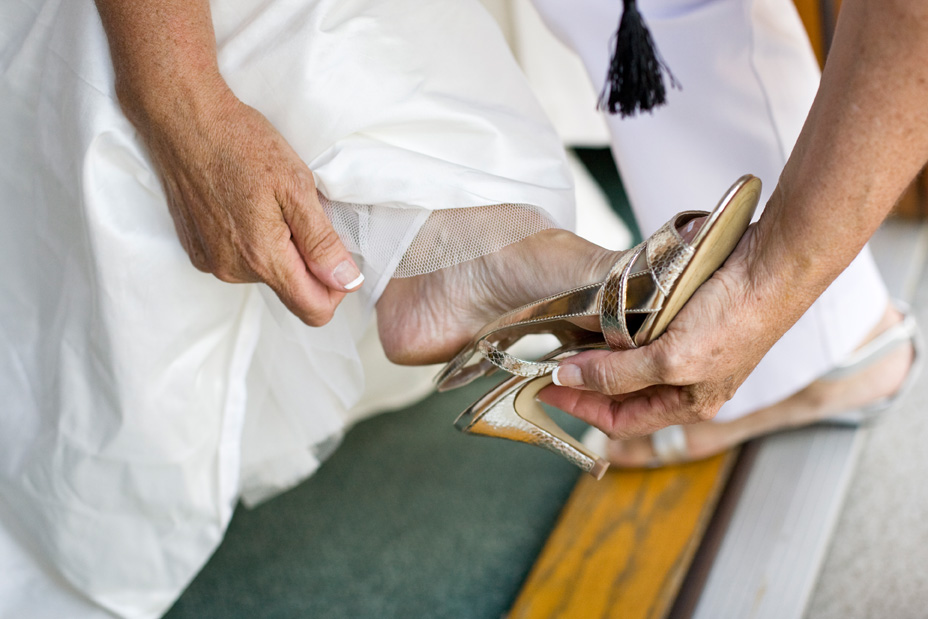 The ceremony was held in the backyard of the chalet.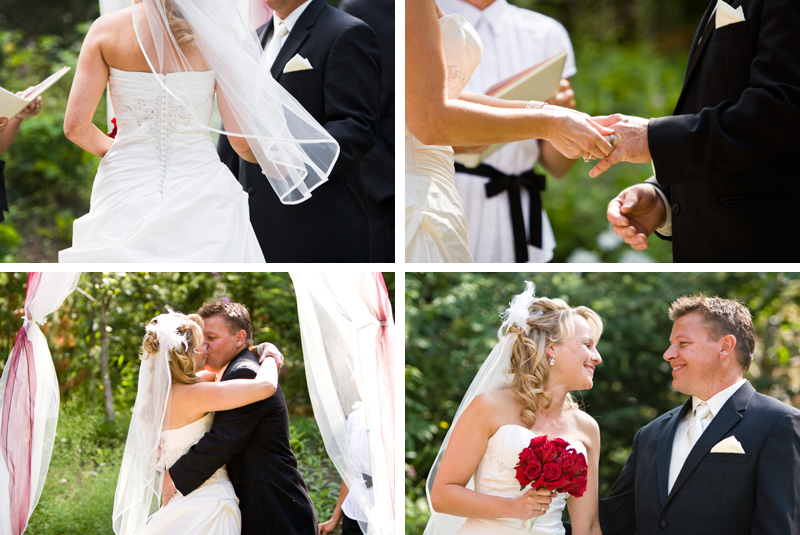 Clearly their dogs are not excluded from the dress code.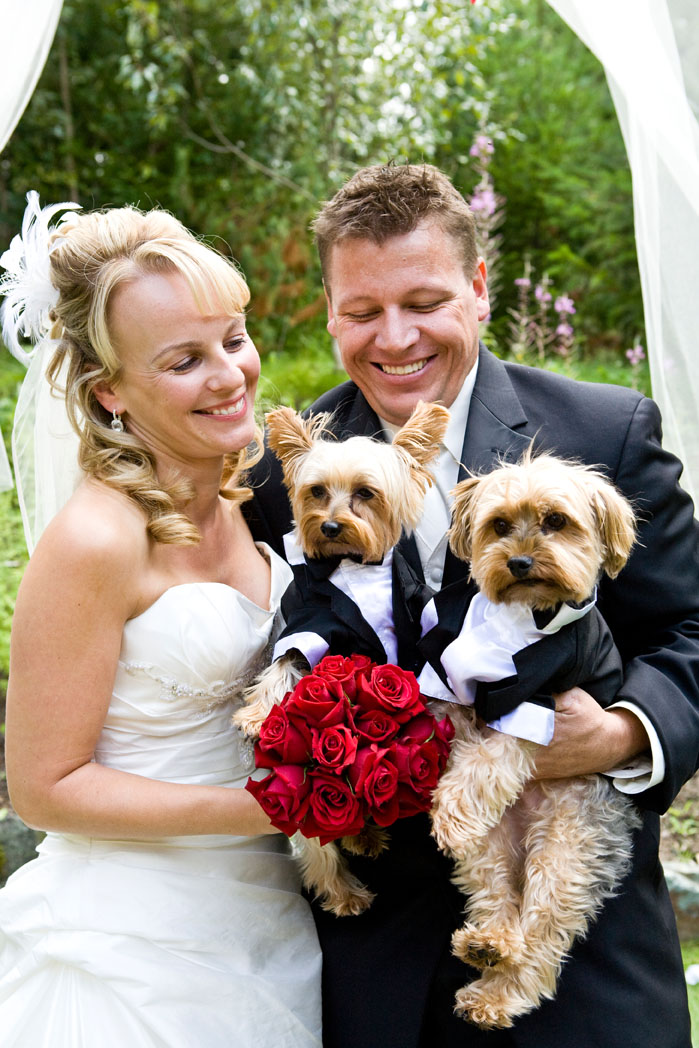 In to town for photos!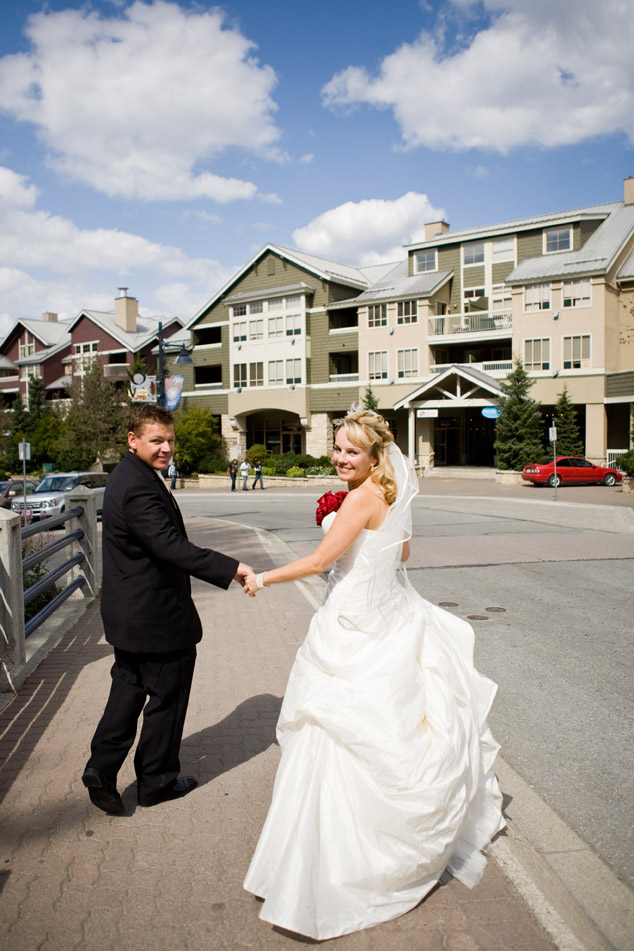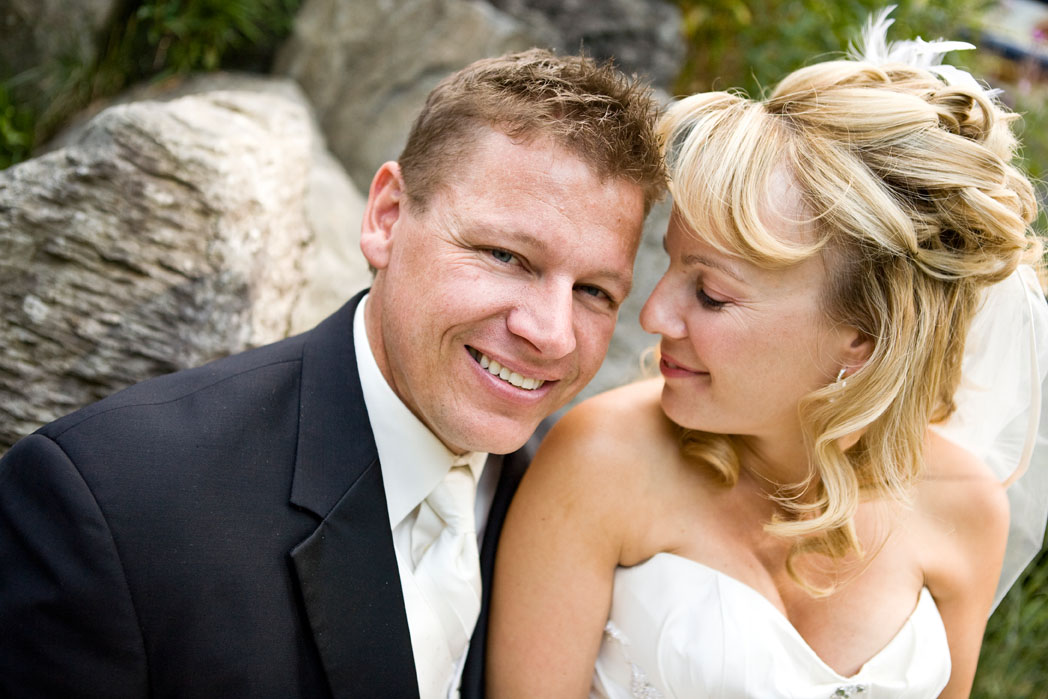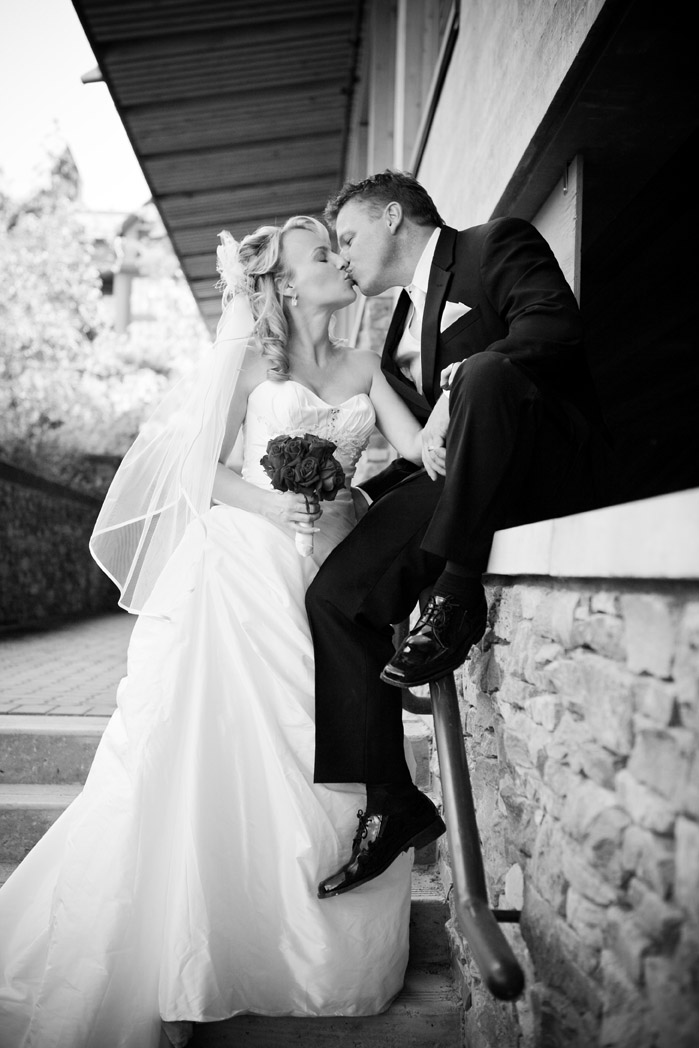 Having the crazy wedding party nearby can sometimes break up the mood of the more intimate photos, but with these guys that was part of the fun. I loved the couple's resulting reaction shots.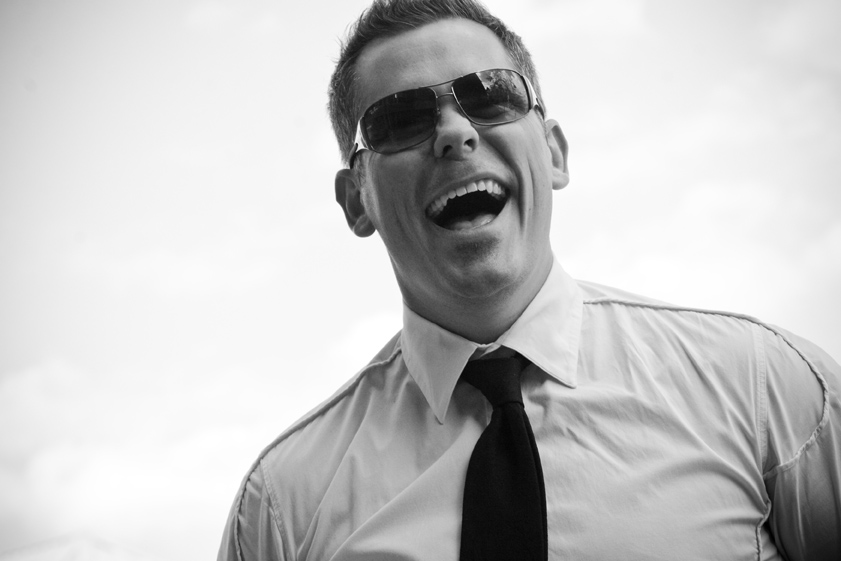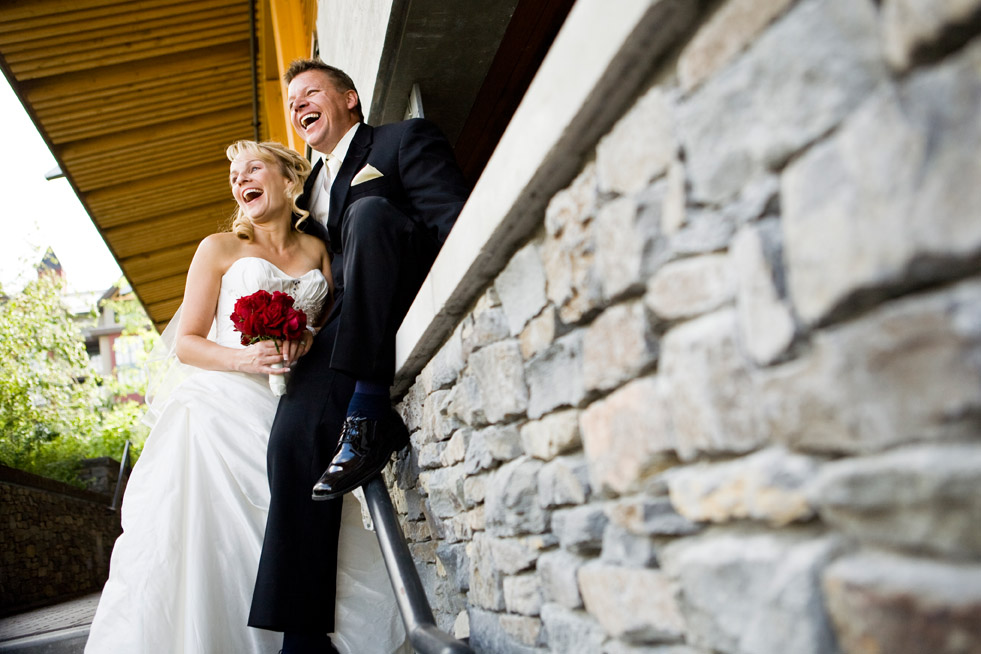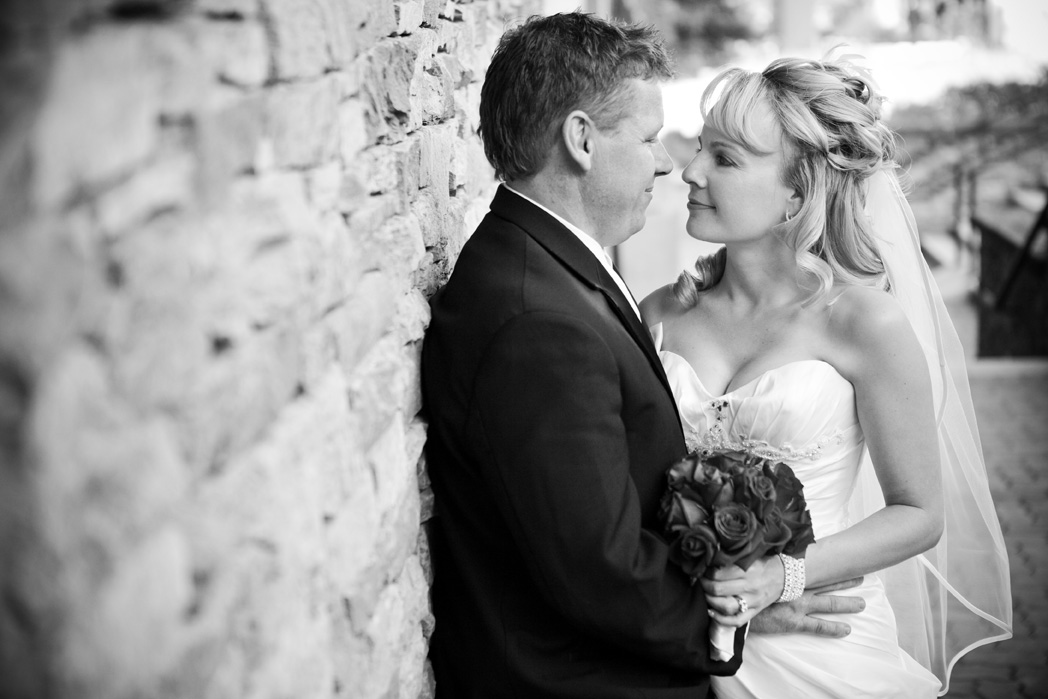 And it wouldn't be a Whistler wedding without a trip up the gondola!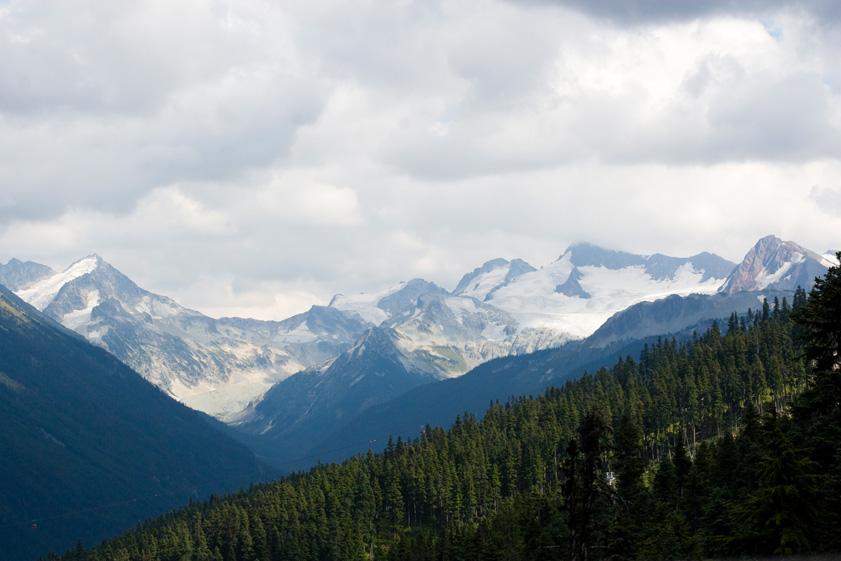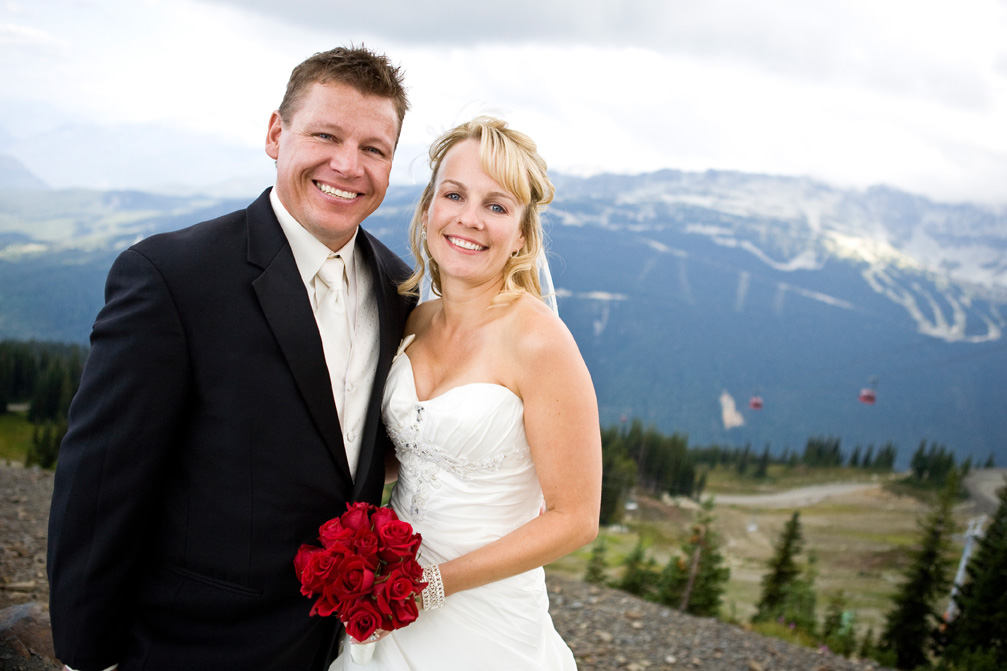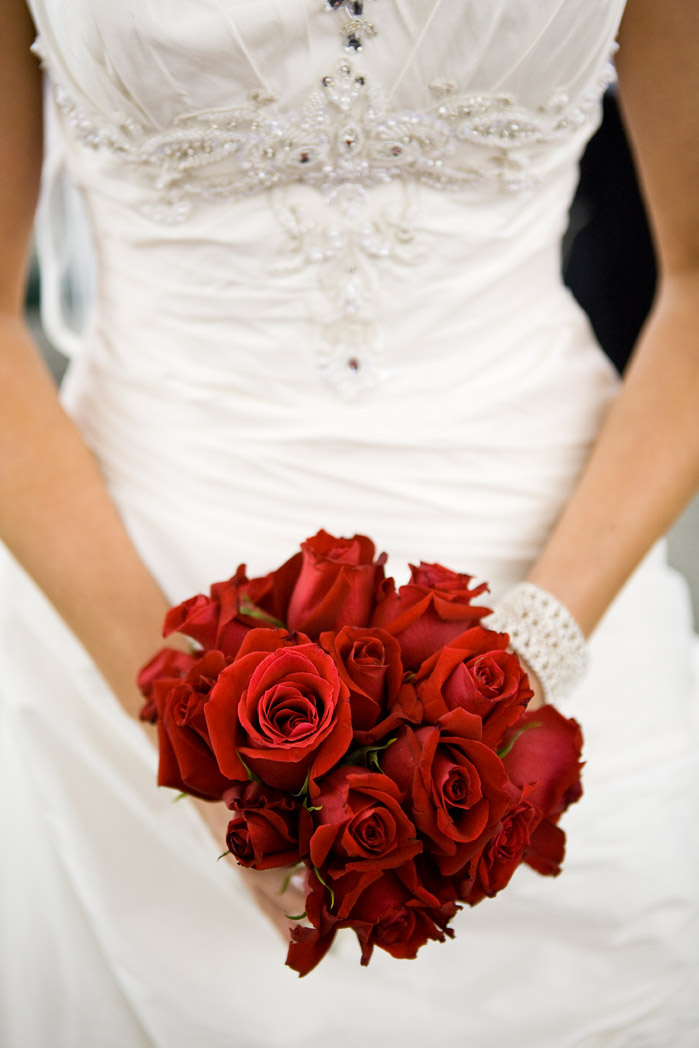 Even when you have a professional photographer with you, it's still hard to resist. I would've done the same.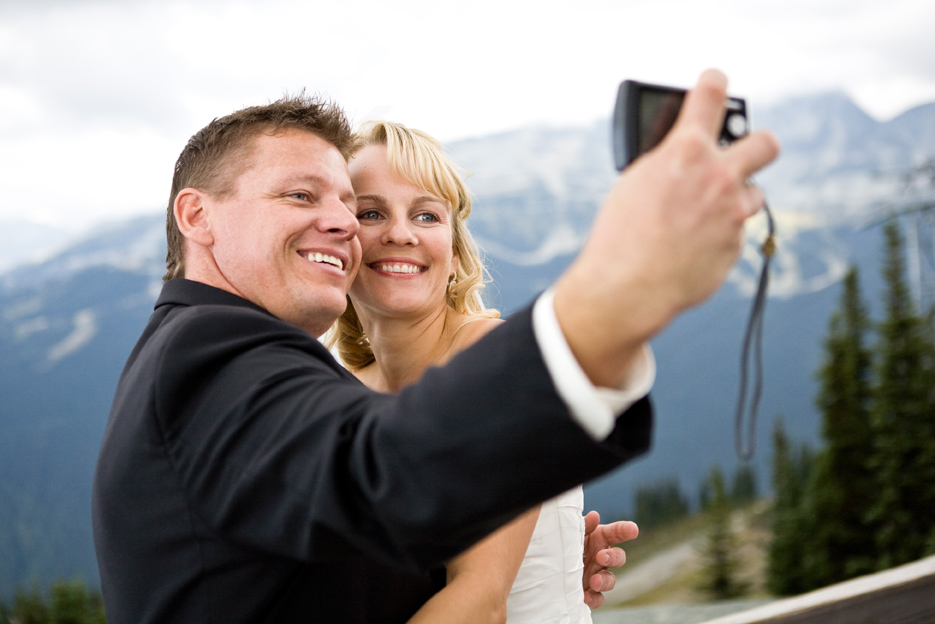 Walking from the gondola back through Whistler Village was probably my favourite part of the day. These two and their posse were like rock stars coming through town!
Sweet reactions like this lined the streets.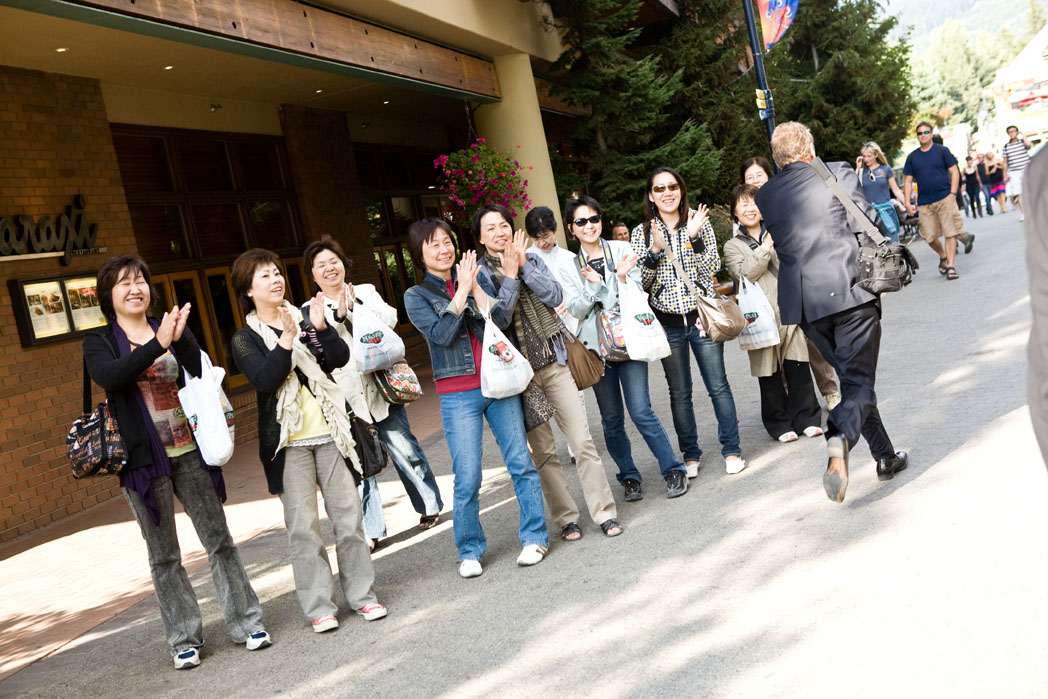 The wedding party stops for a drink in The Mountain Club lounge before joining the rest of the guests for dinner. The restaurant went above and beyond to make this event everything they'd hoped for.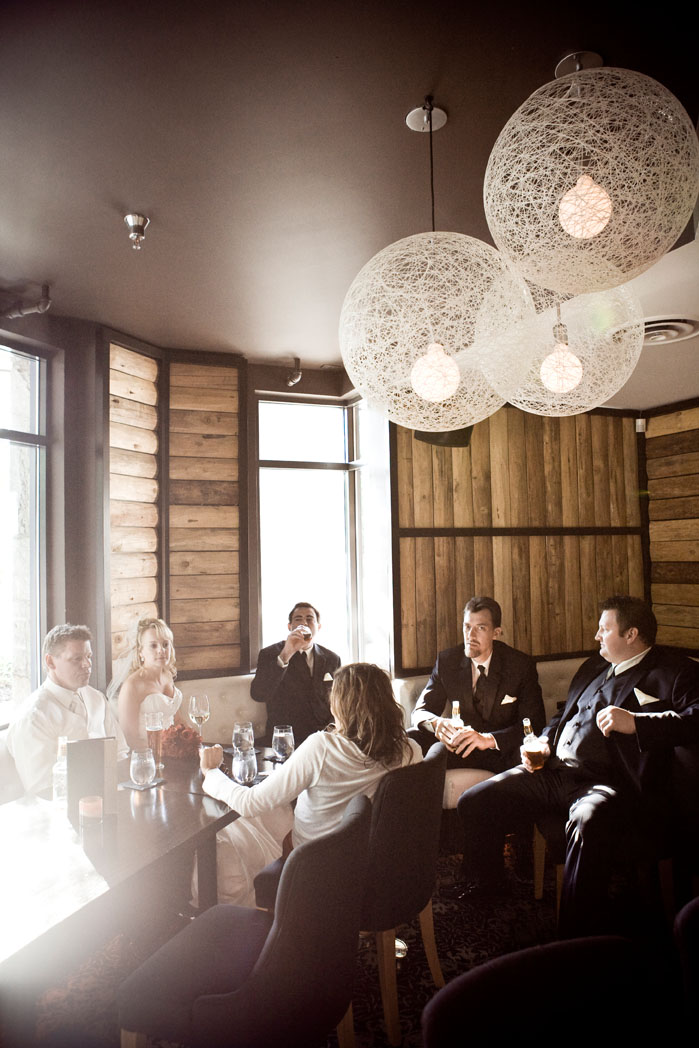 Following dinner were speeches, desserts, dancing, and plenty of beer back at the chalet. Followed then by more dancing and more beer at a club. I hear there is photographic evidence of this last part, and I'm a little scared. 🙂
Thanks Deb & Sean for being such a great couple to get to know throughout the last year. David & I felt so lucky to be invited to document the day for you.