Heronsbridge Wedding in Abbotsford
Well, it may quickly become obvious by the sheer number of getting ready photos to come, that I lovelovelove the gorgeous Heronsbridge wedding venue in Abbotsford, and the getting ready space is one of the nicest I've seen in my 13 years of weddings. It's just so nice to have a venue with a gorgeous building right on the property where half (or both) of the couple can relax and get ready in a lovely light-filled room. (And boy did these sweet bridesmaids ever enjoy a roller coaster of emotions from laughter to happy tears).
Heronsbridge Weddings has 10 private acres, with gorgeous landscaped gardens, and even a private forest. We even met the lovely owner who came out with fresh picked raspberries for the couple. Doesn't get much cuter than that. We had had rain all morning, but luckily the skies cleared up right before the ceremony….I give a big sigh of relief every time (it happens often!).
After the ceremony, Shawna & Stan had hoped to feed the alpacas, but these fluffy mops were highly suspicious and offered nothing but concerned side-eye from a distance. Then to make matters worse, I got a slug stuck in my sandal…luckily for you, no photo was taken.
Hersonbridge primarily offers the space for ceremonies & photos, so Shawna & Stan held their reception at Fort Langley Community Hall, right on the main street in Fort Langley. A nice open historic building, where you can really make the space your own. And like many couples, they decided to end my night with a quick disappearing act/ mini photo op, to enjoy some fresh air and silence before getting back to the party.

(Once again, you'll see a packed room because this wedding occurred pre-Covid restrictions)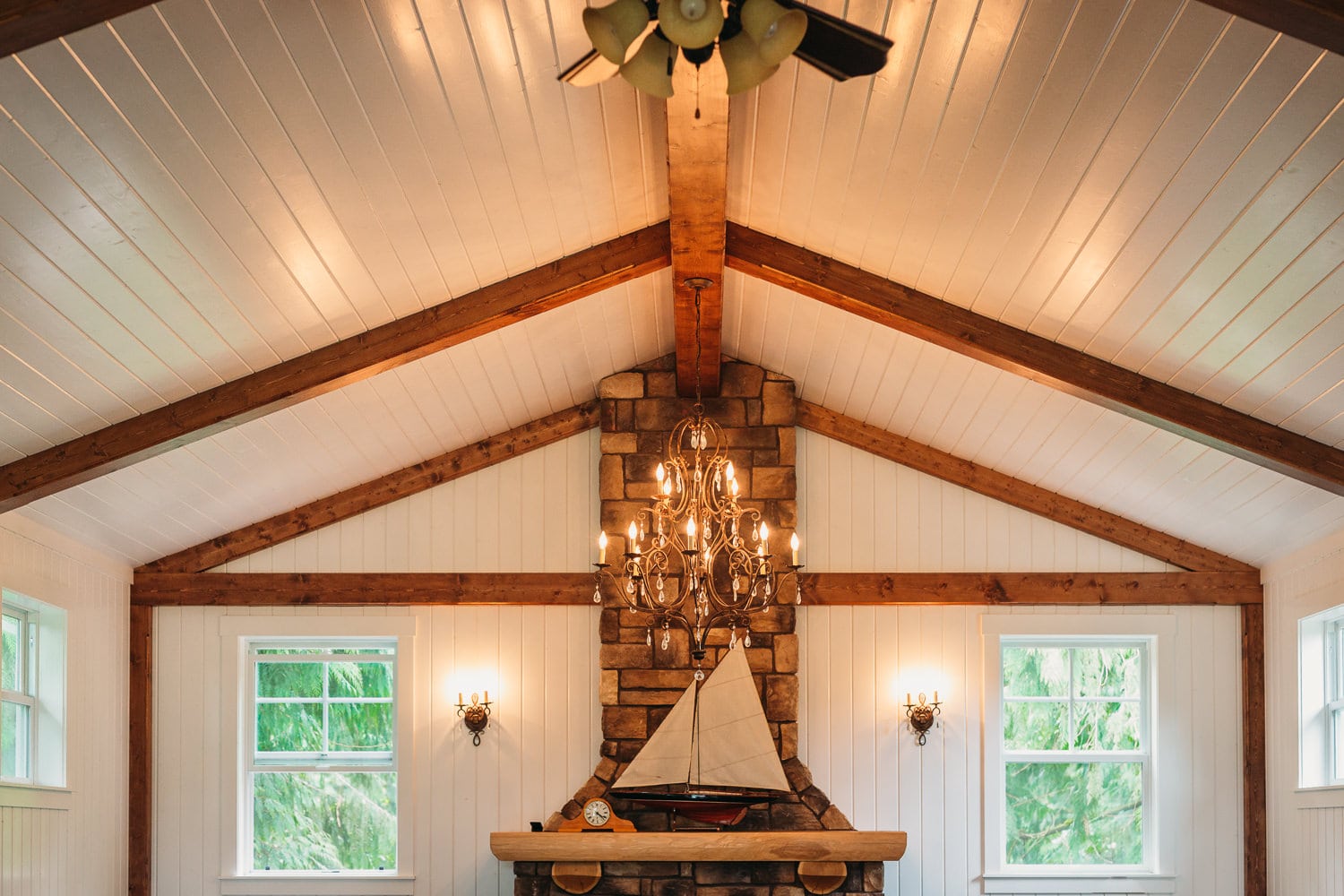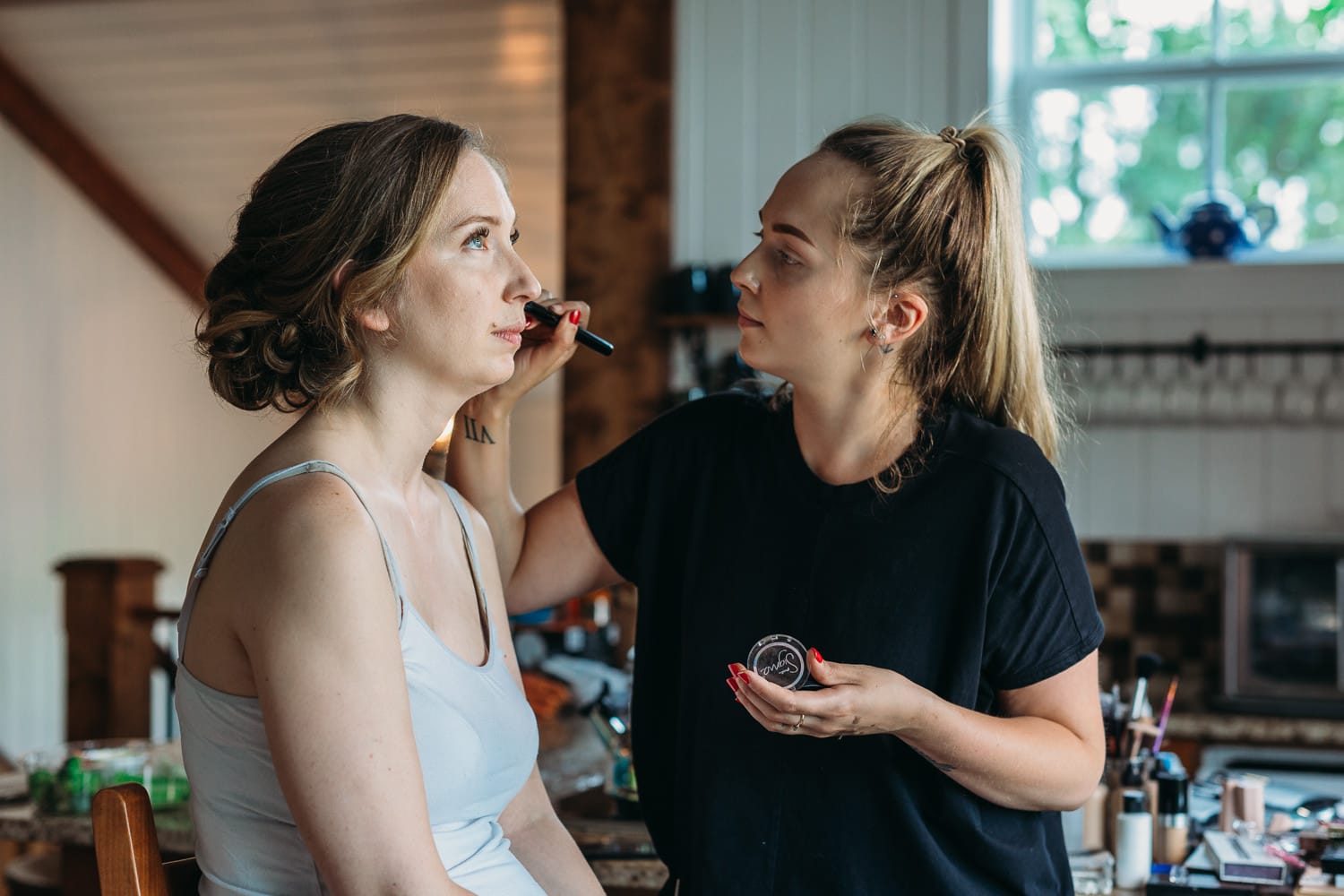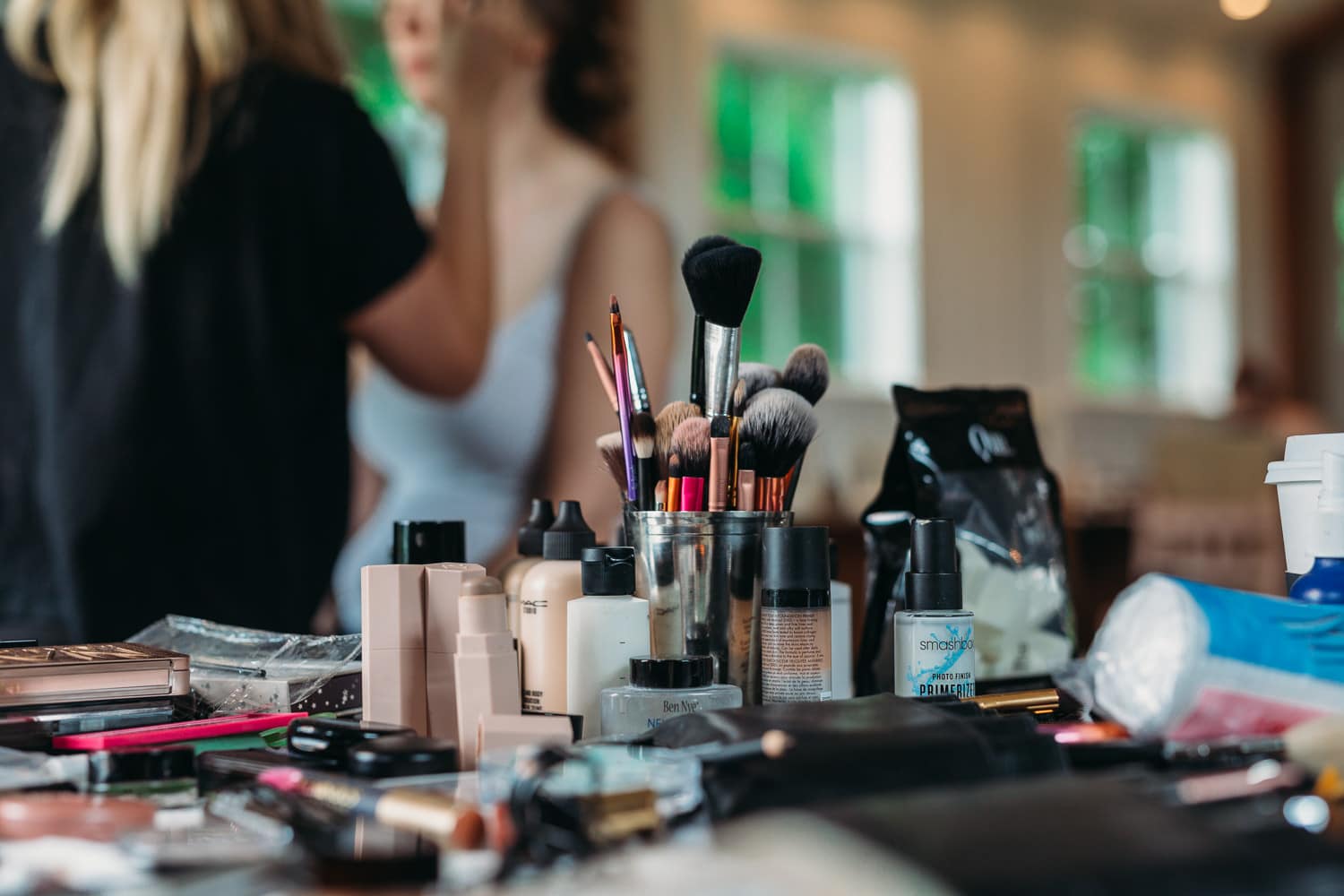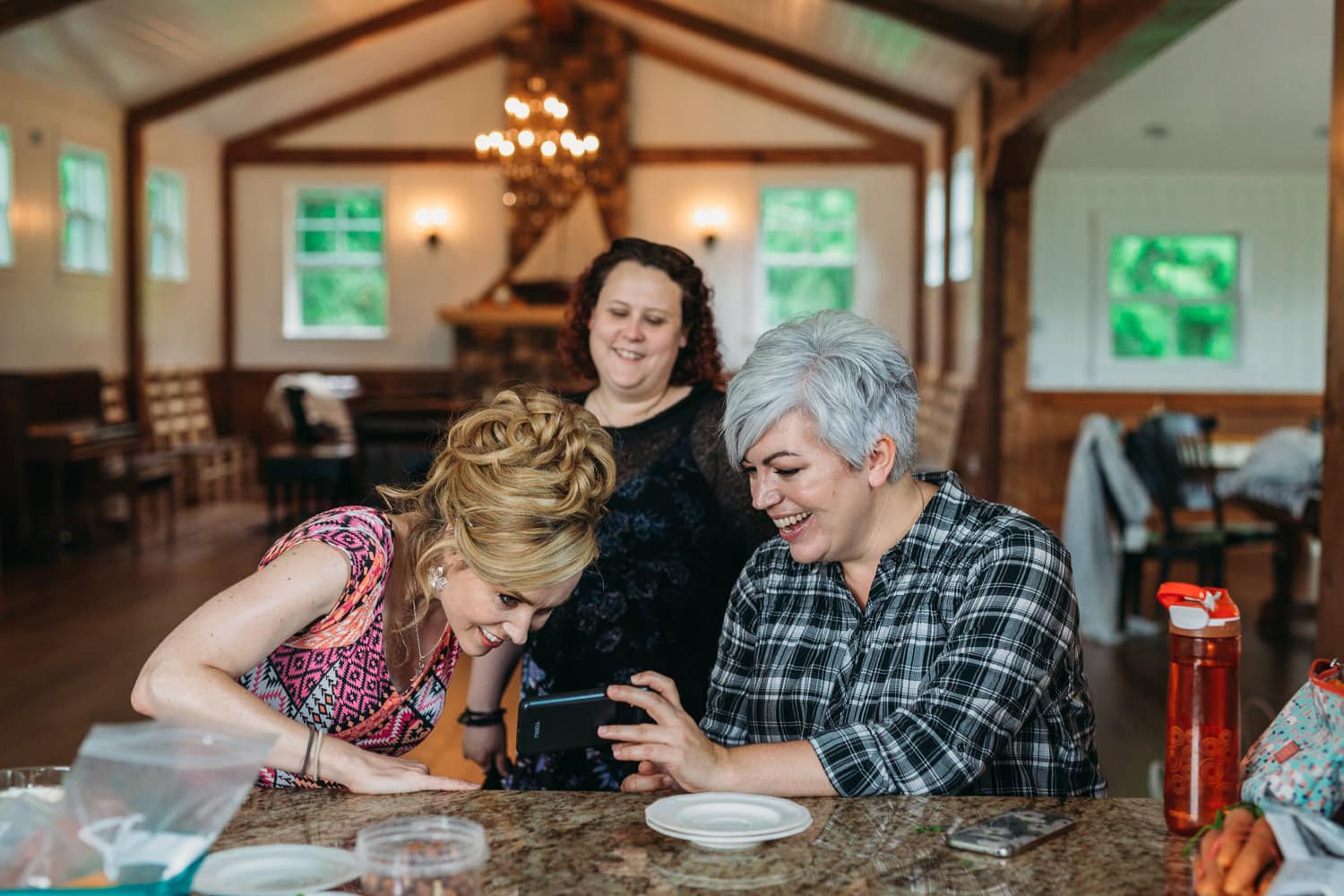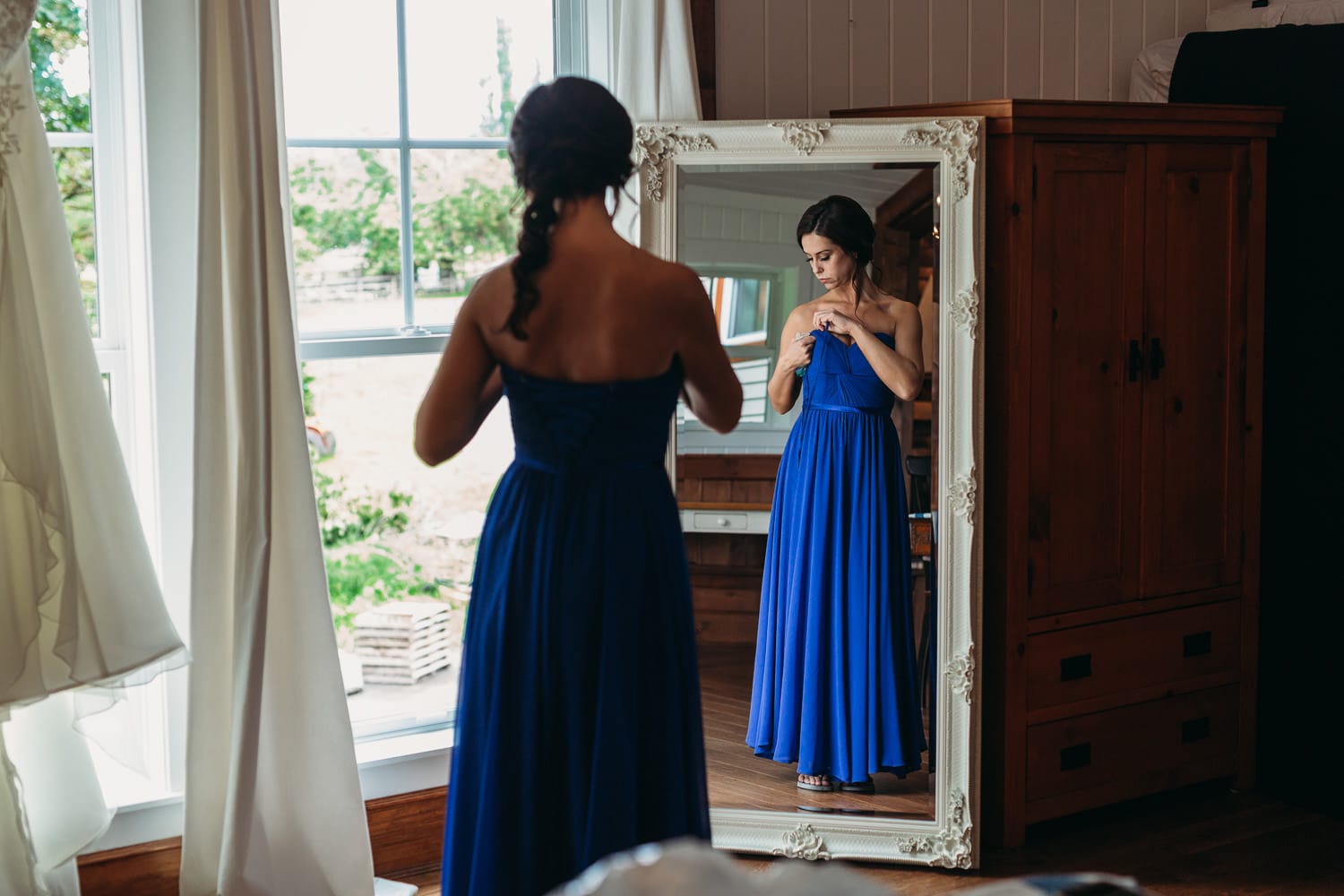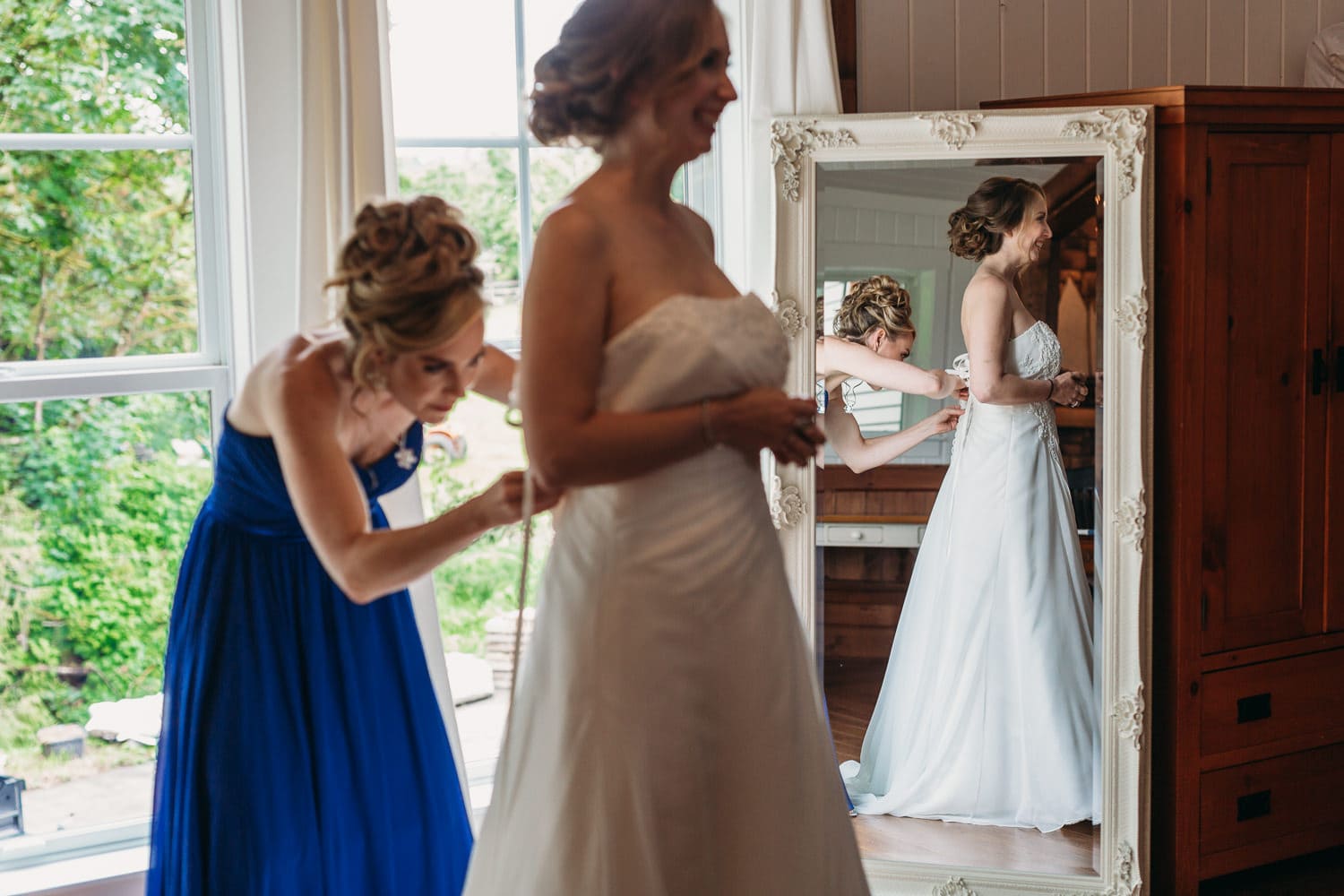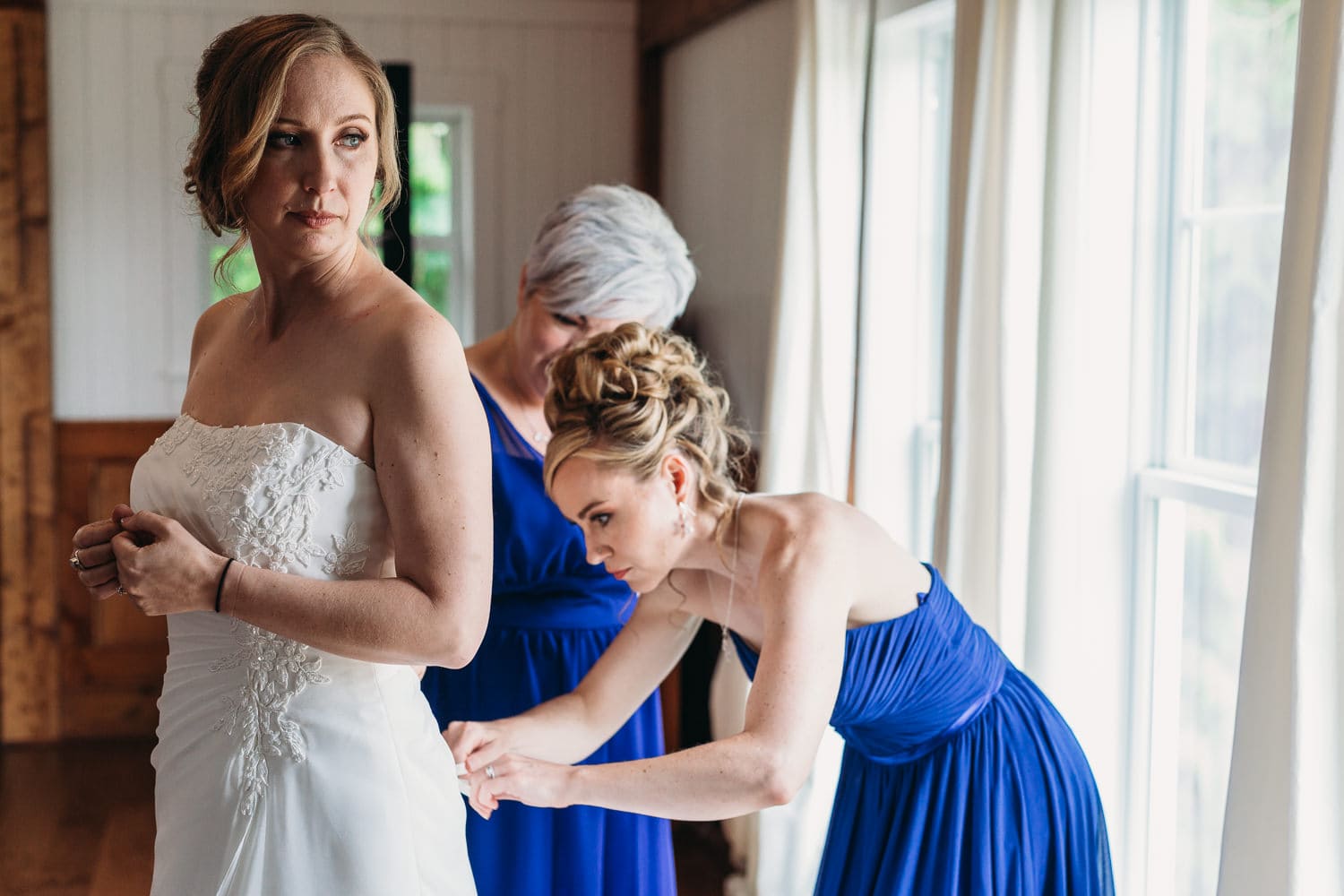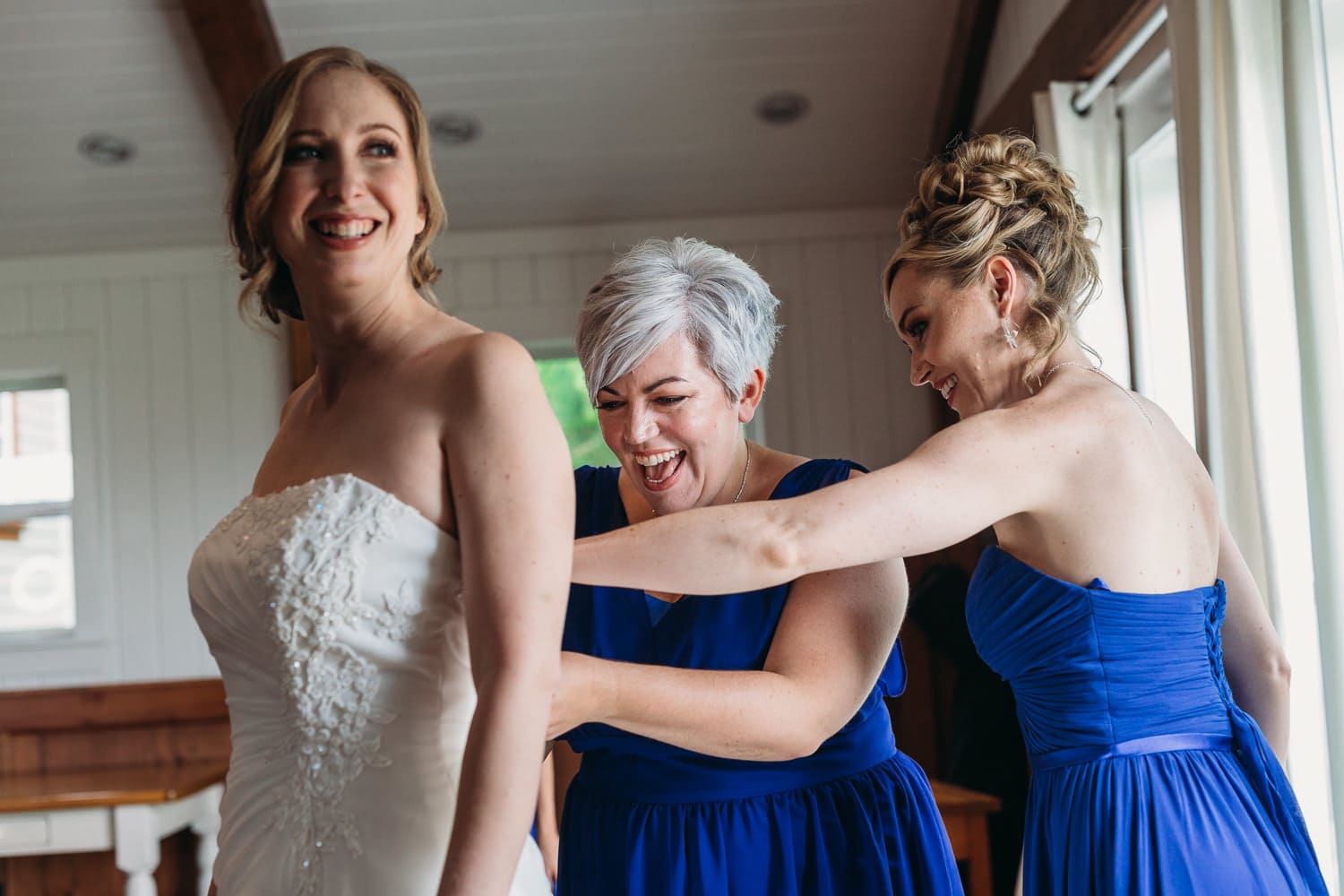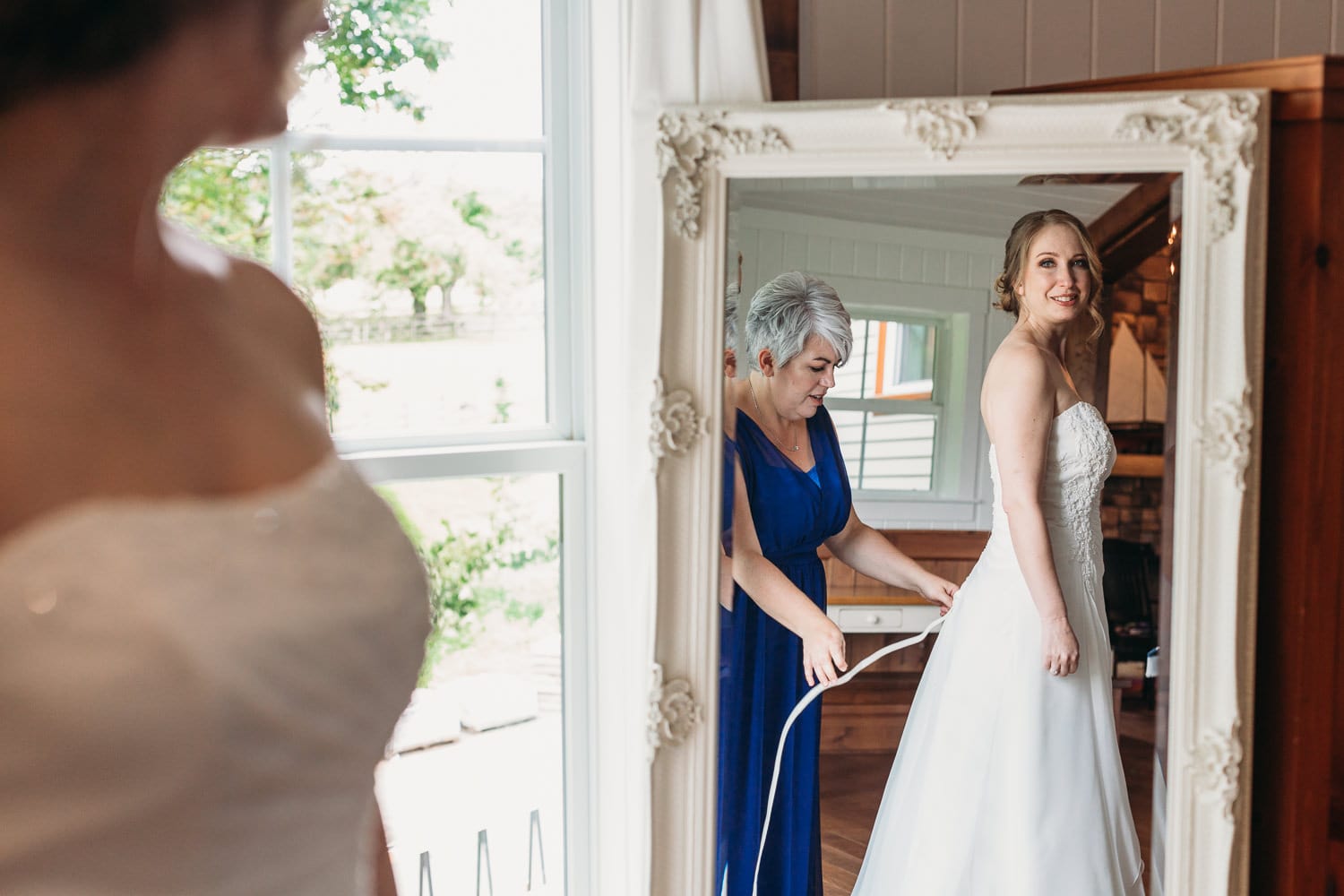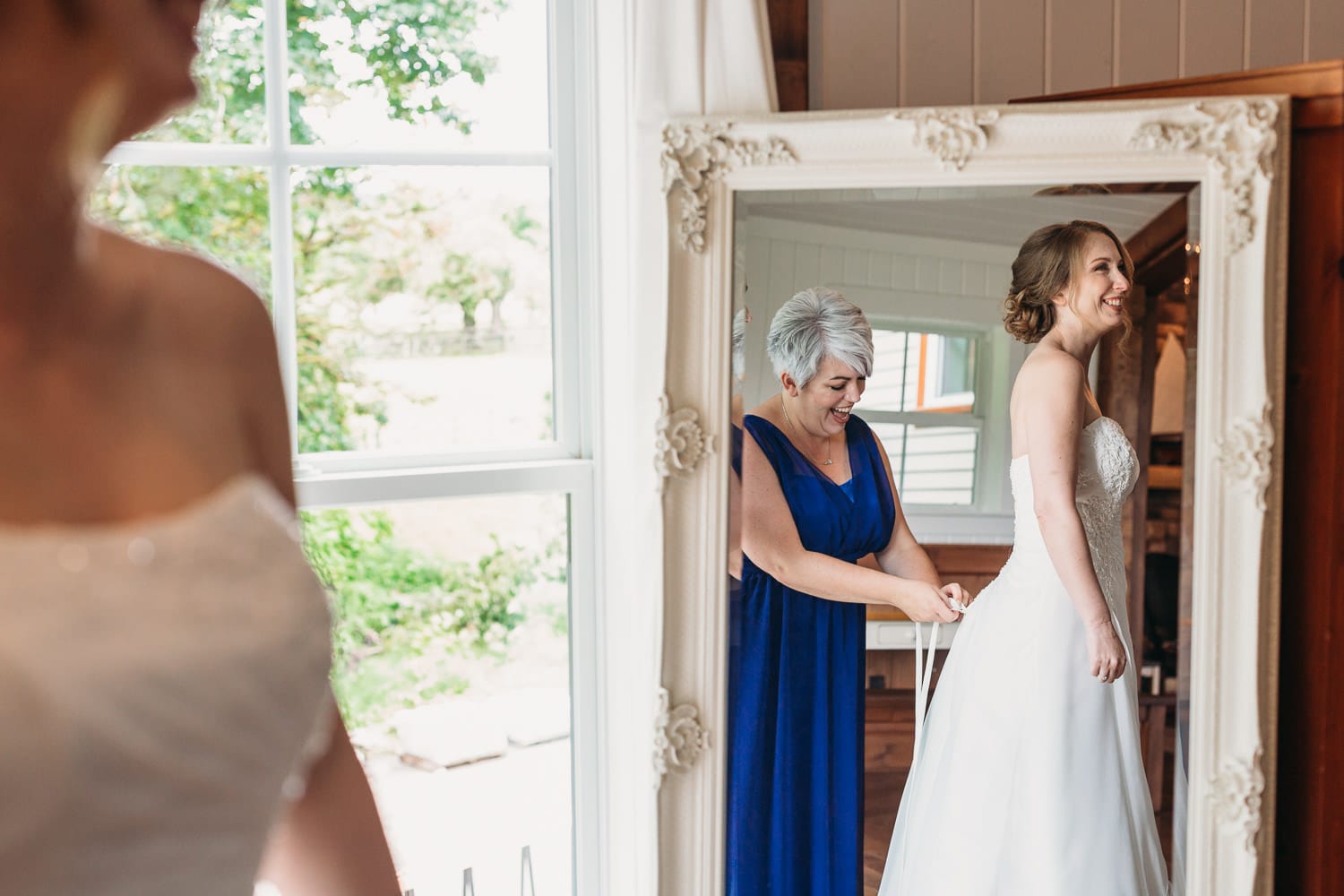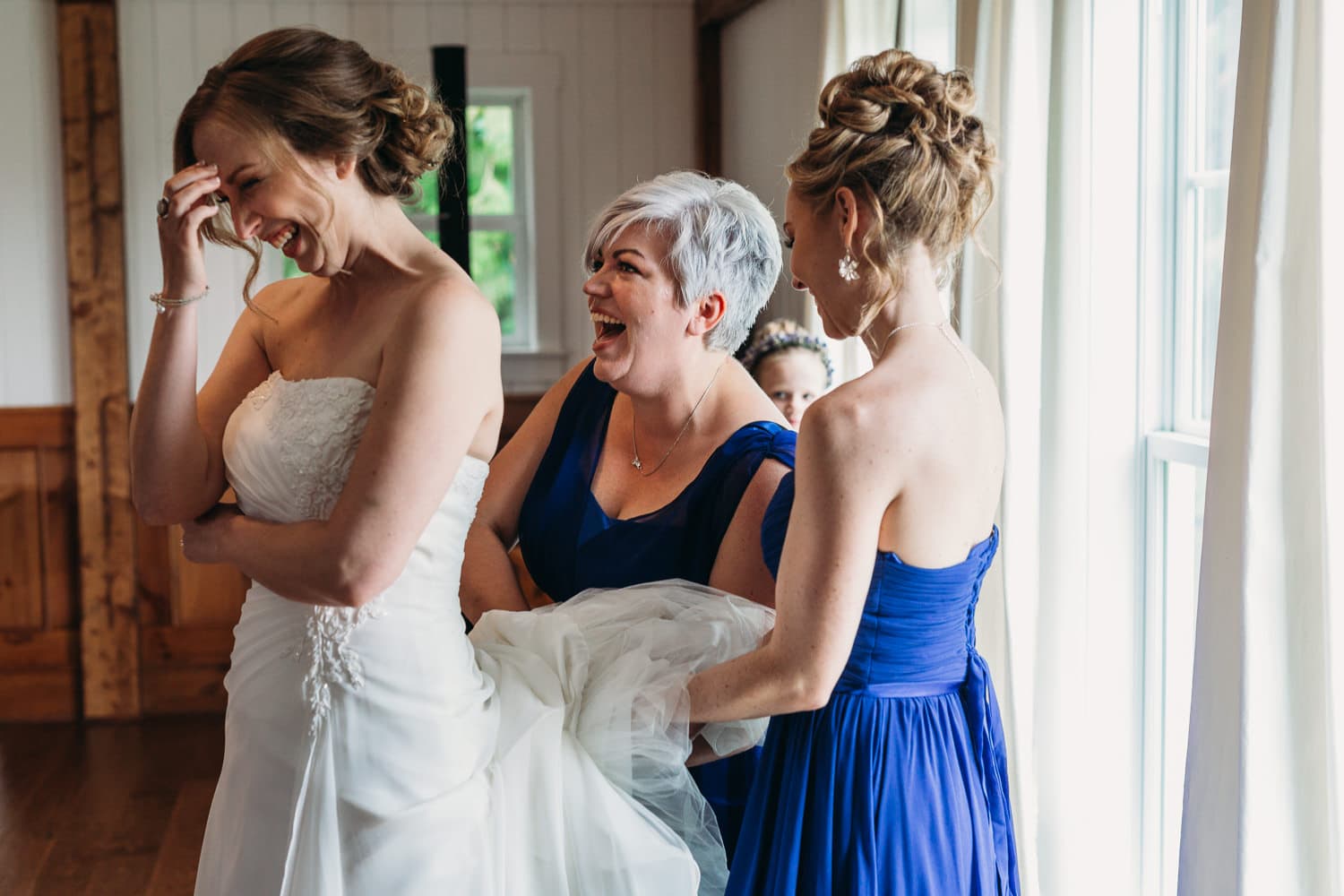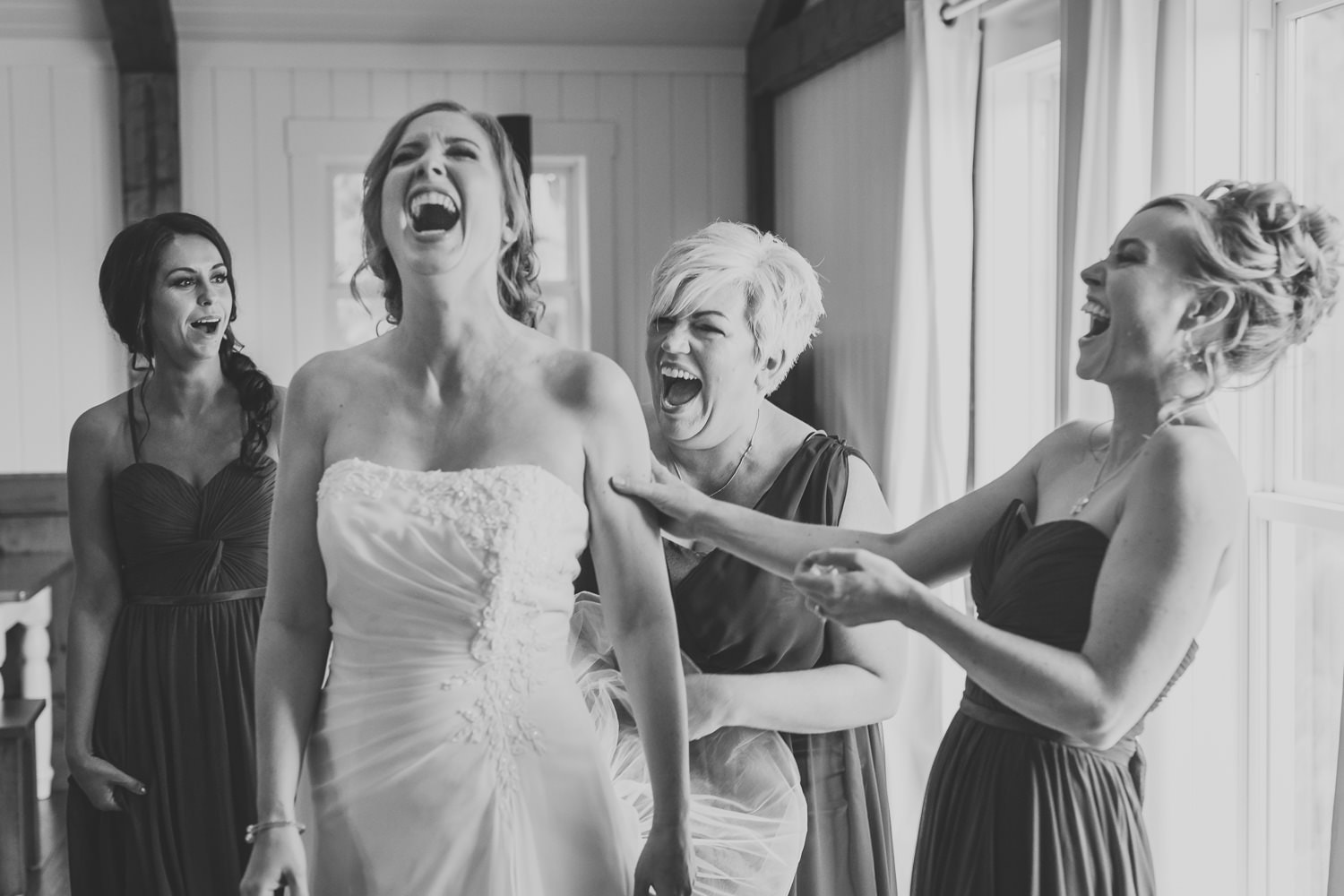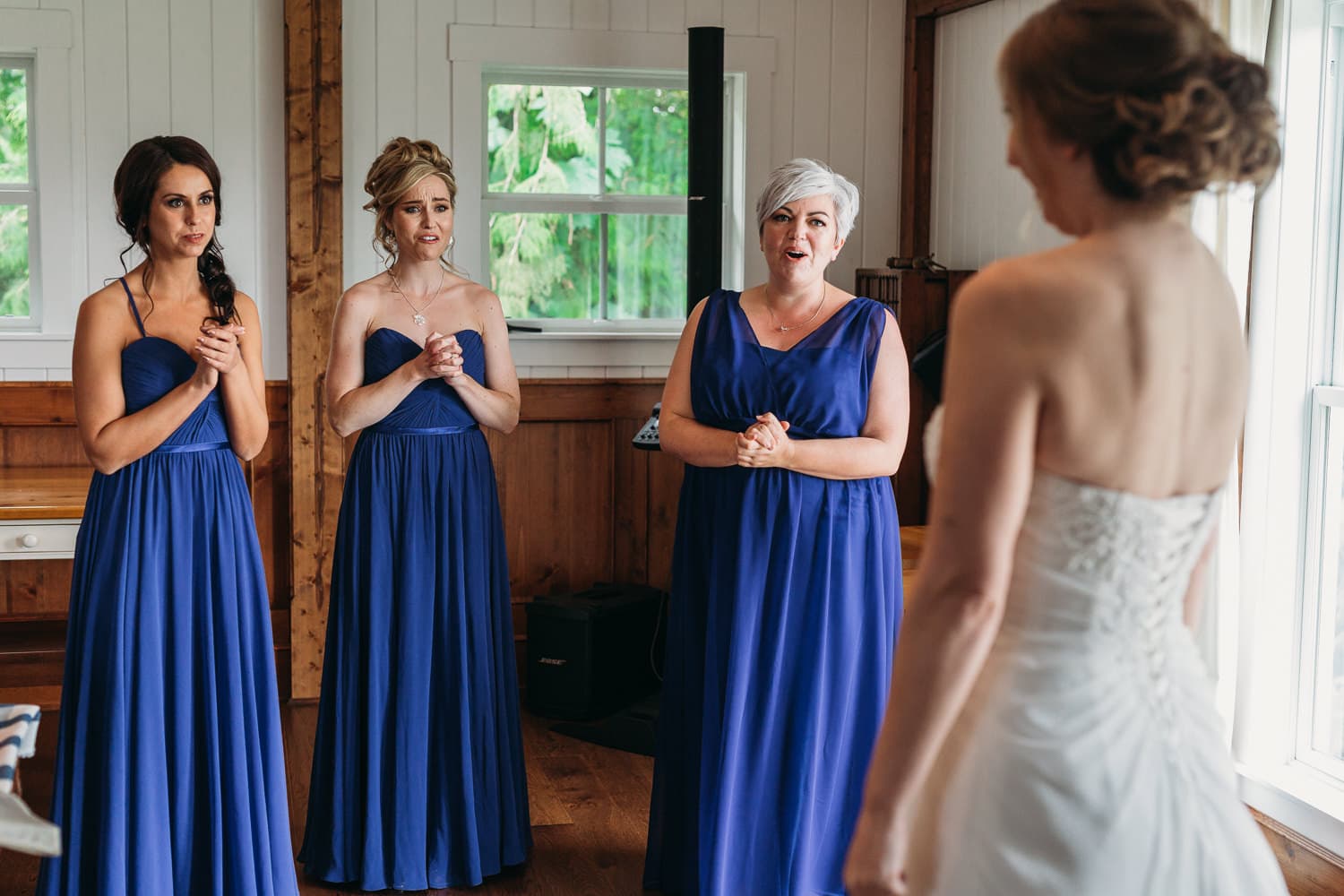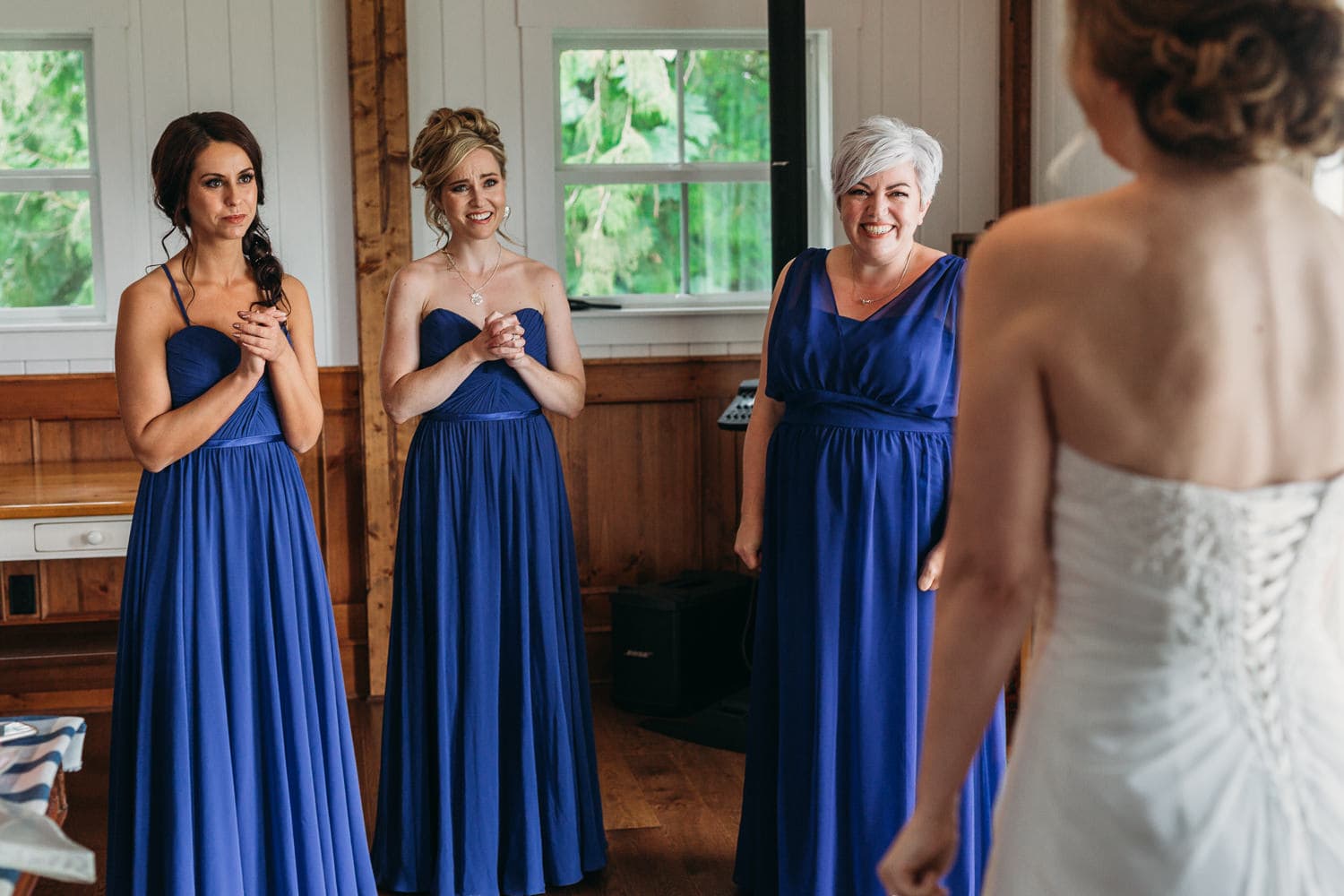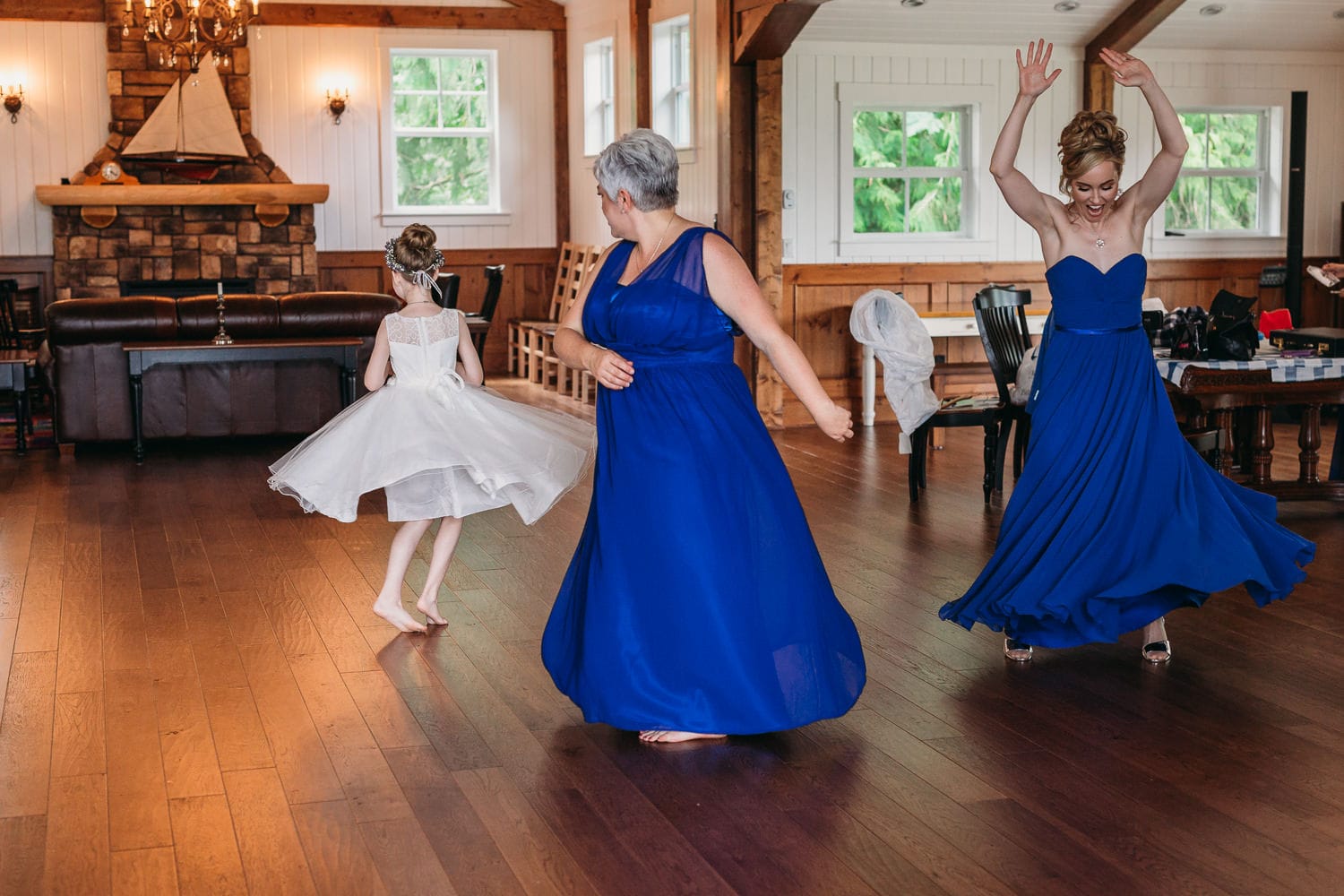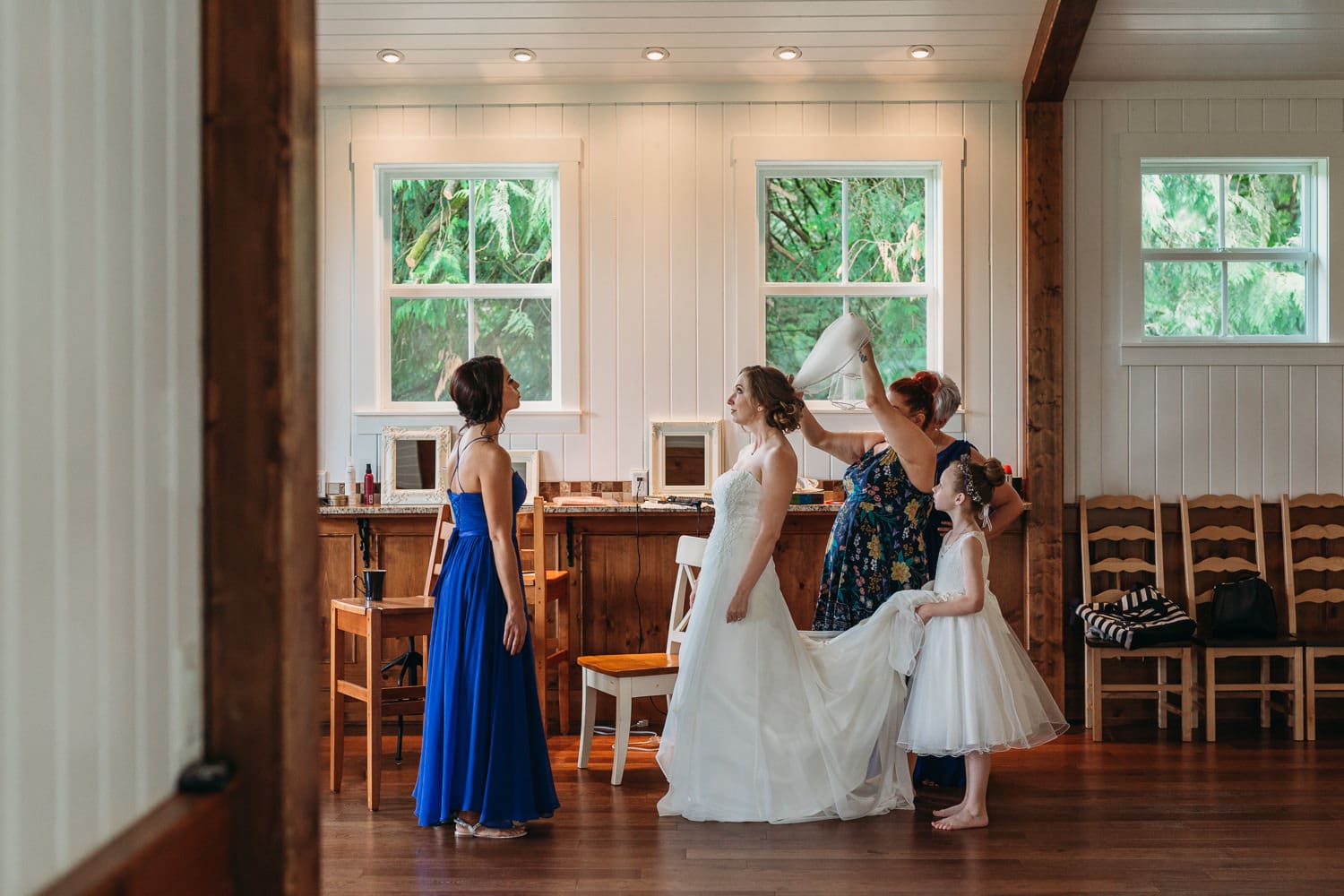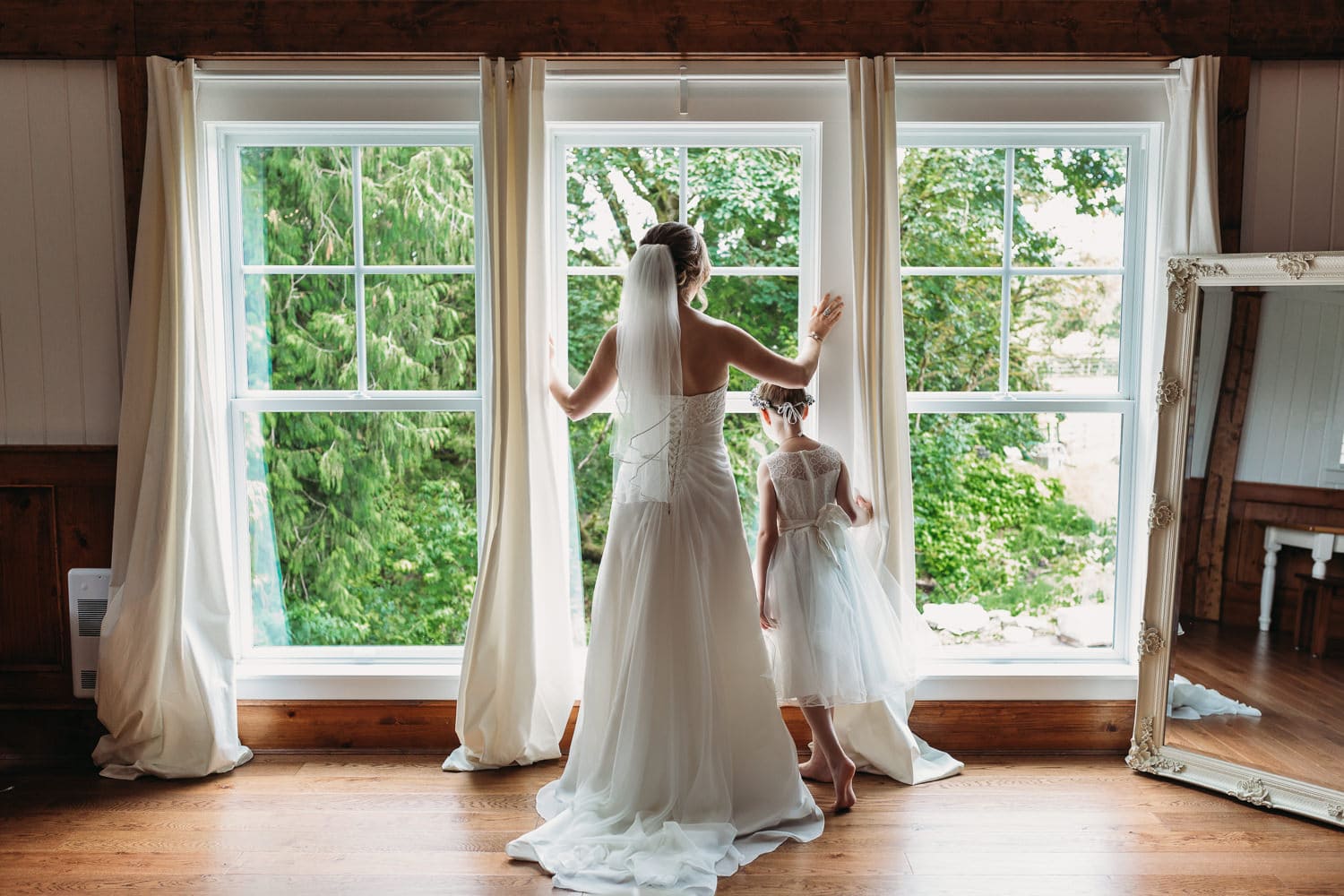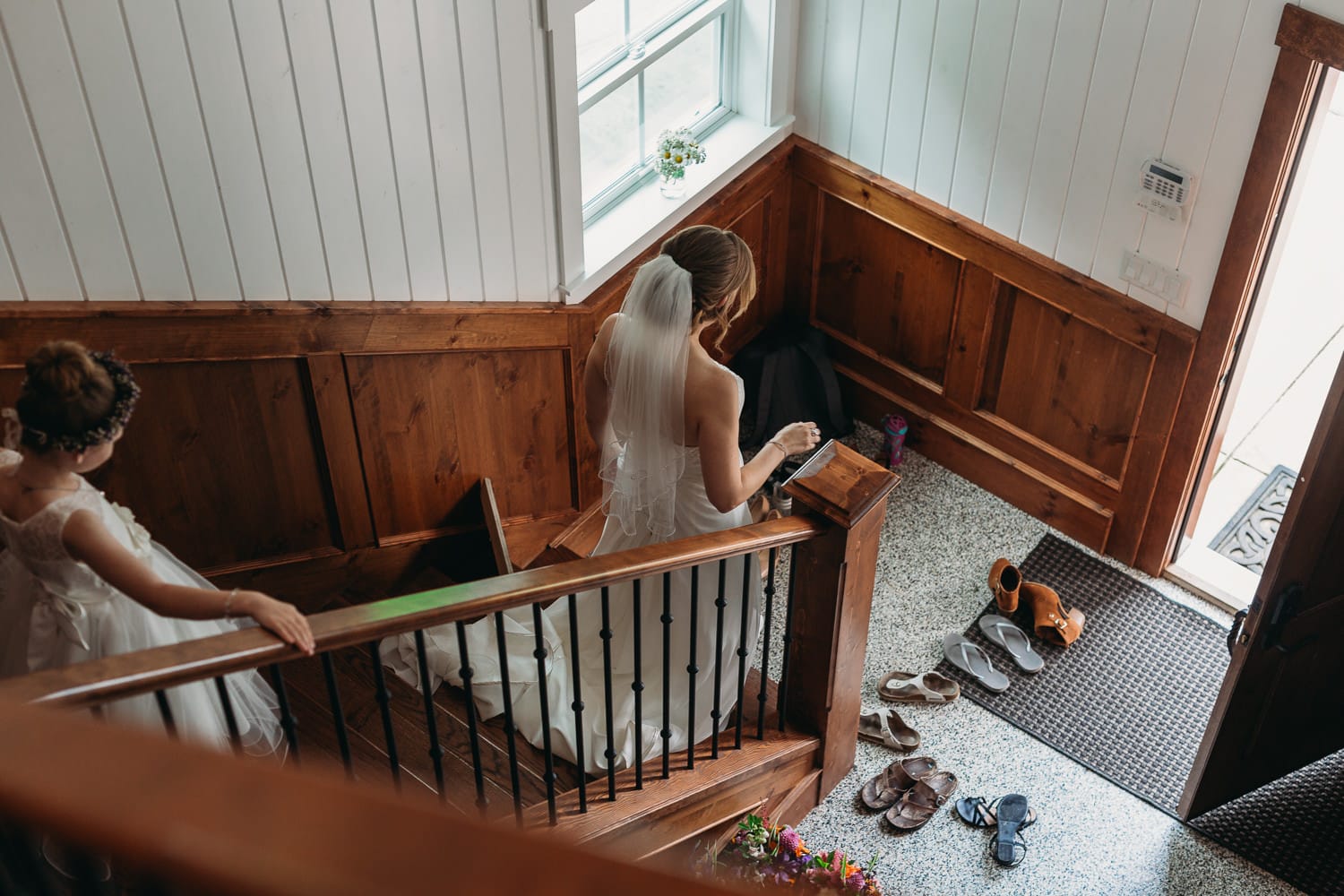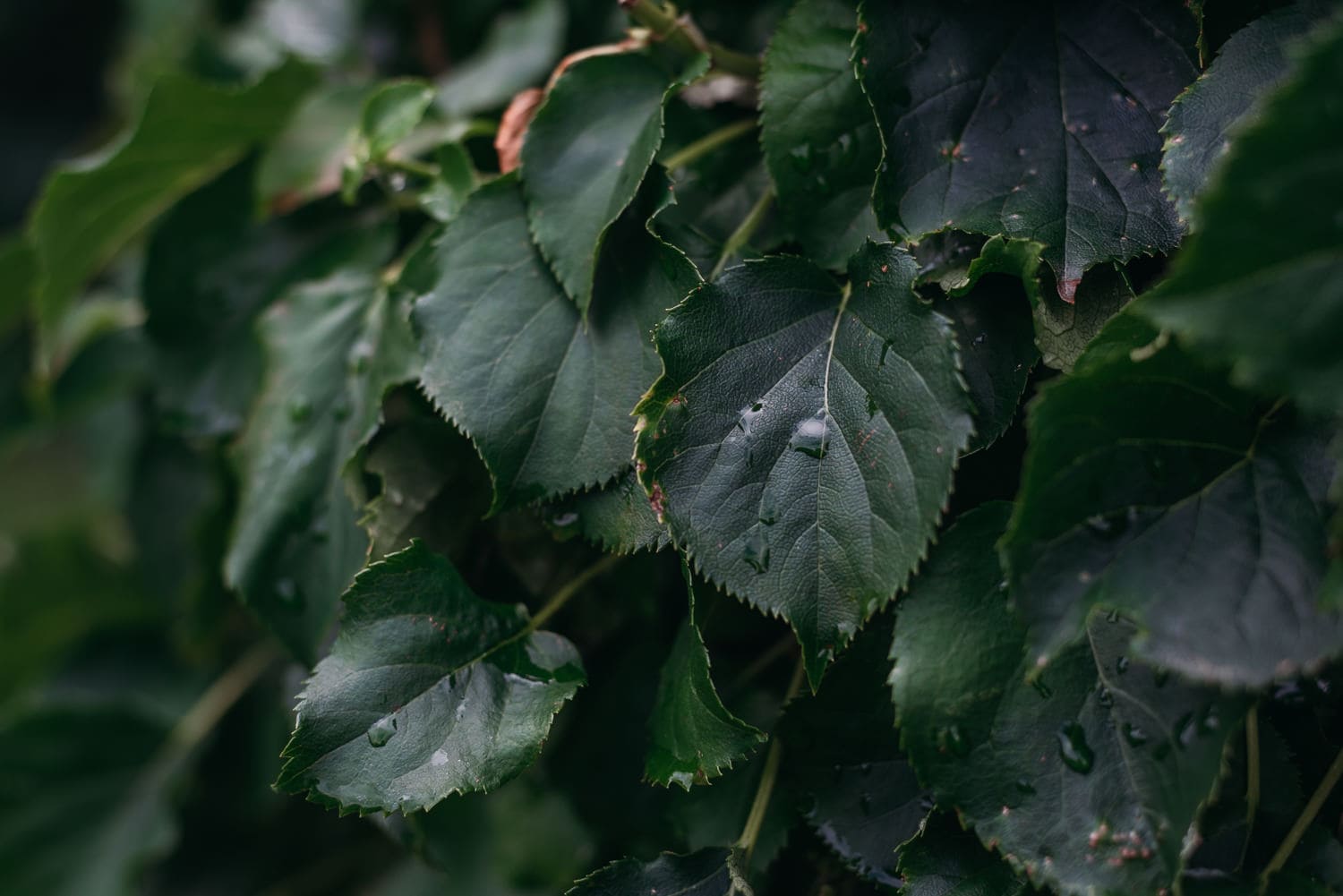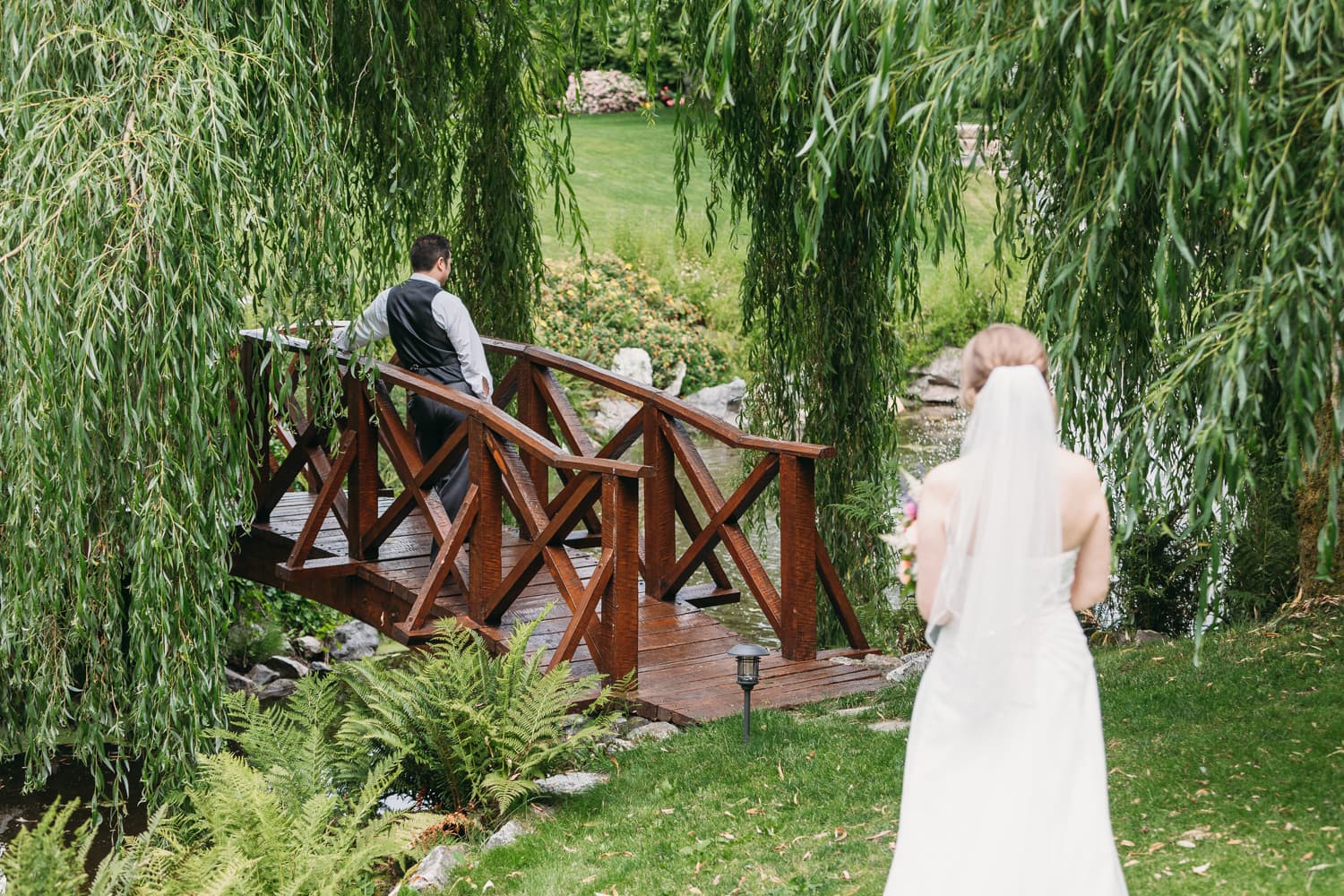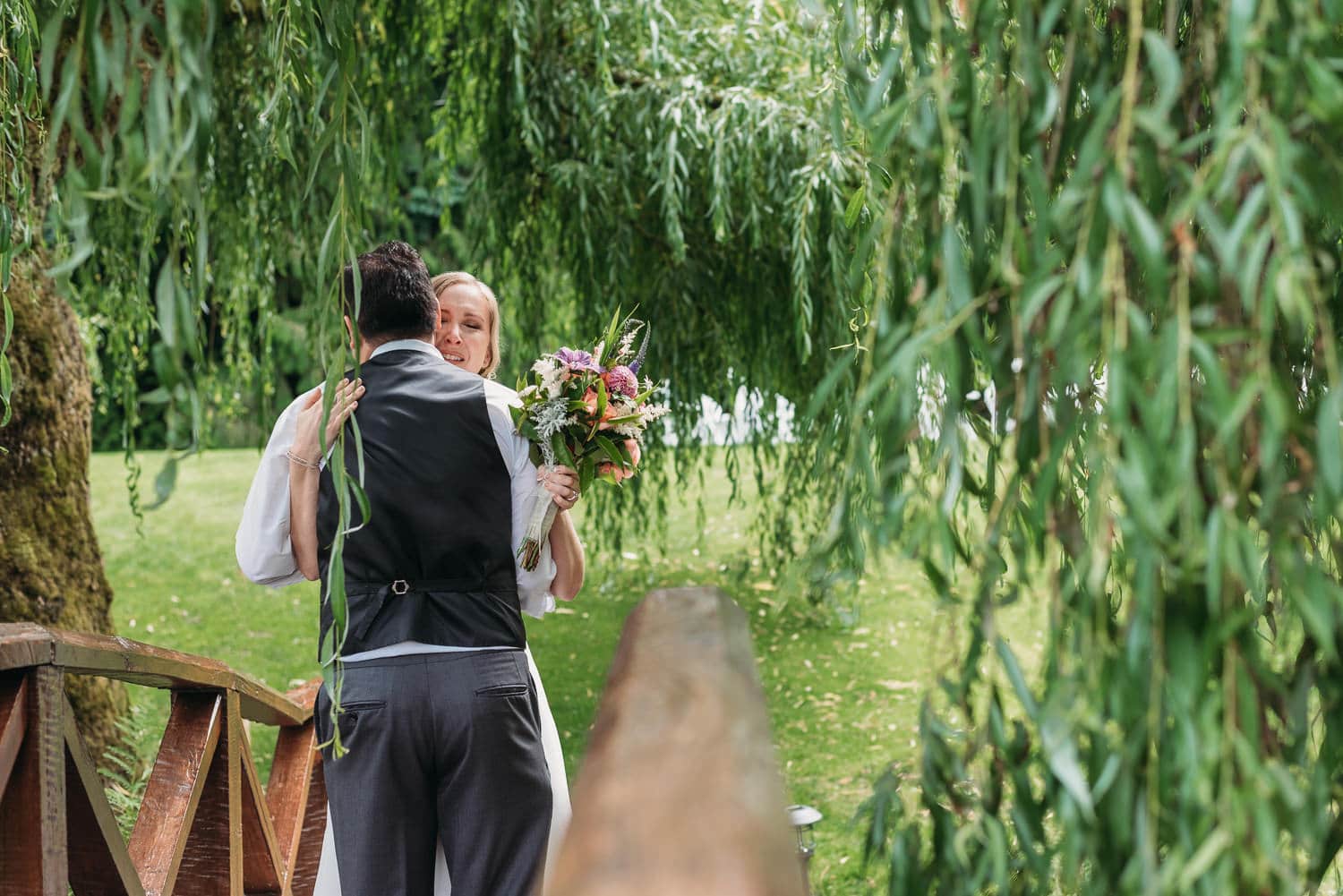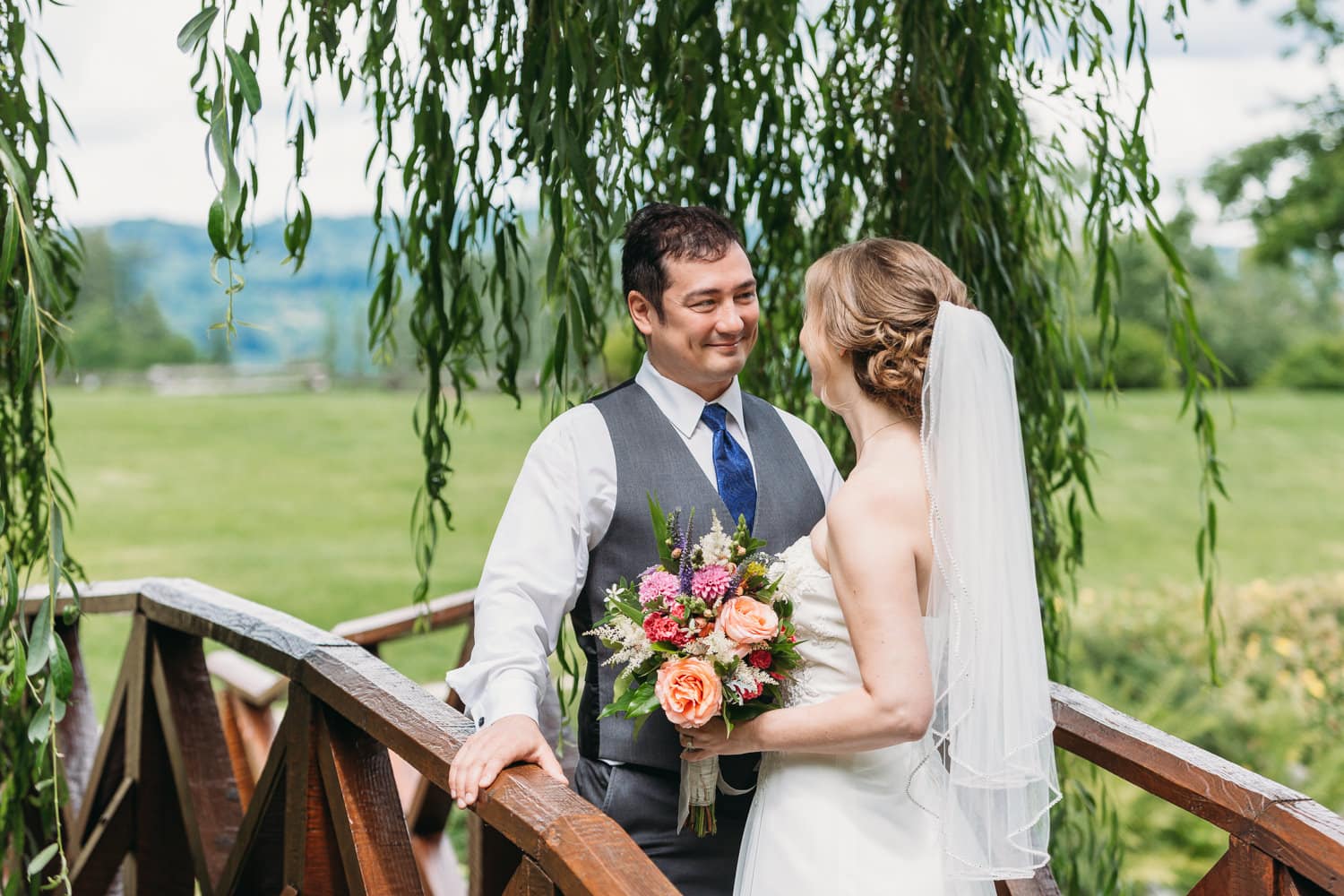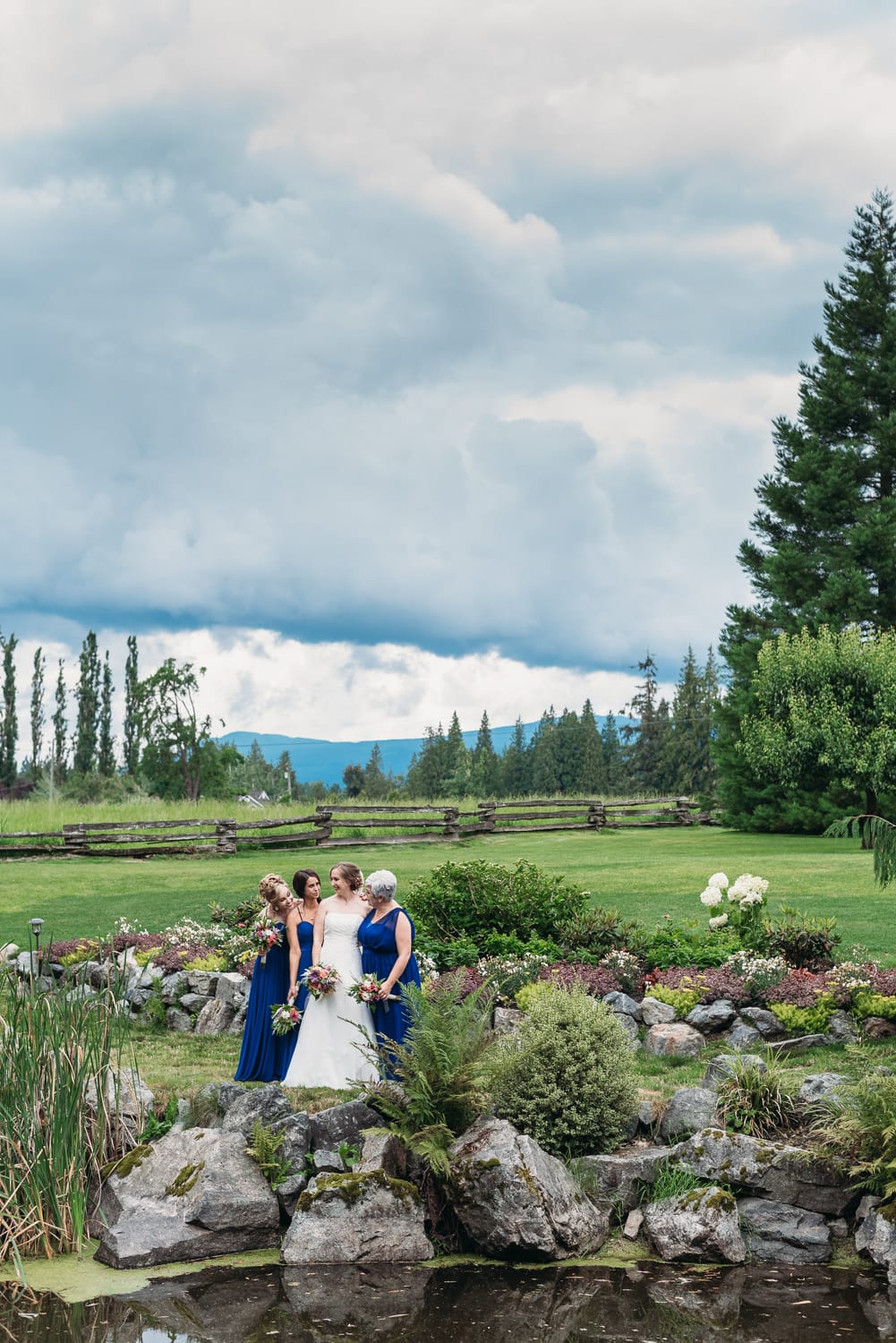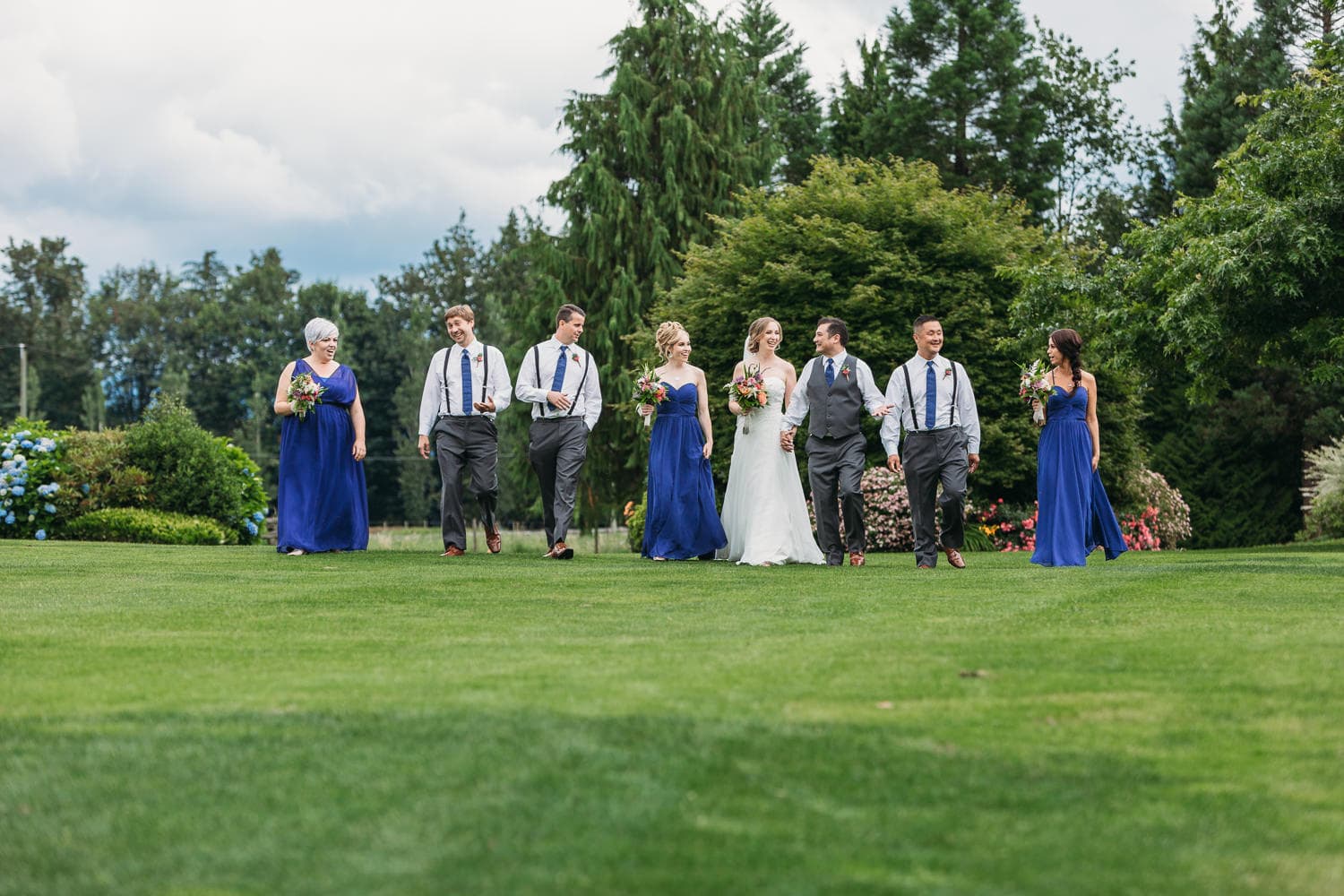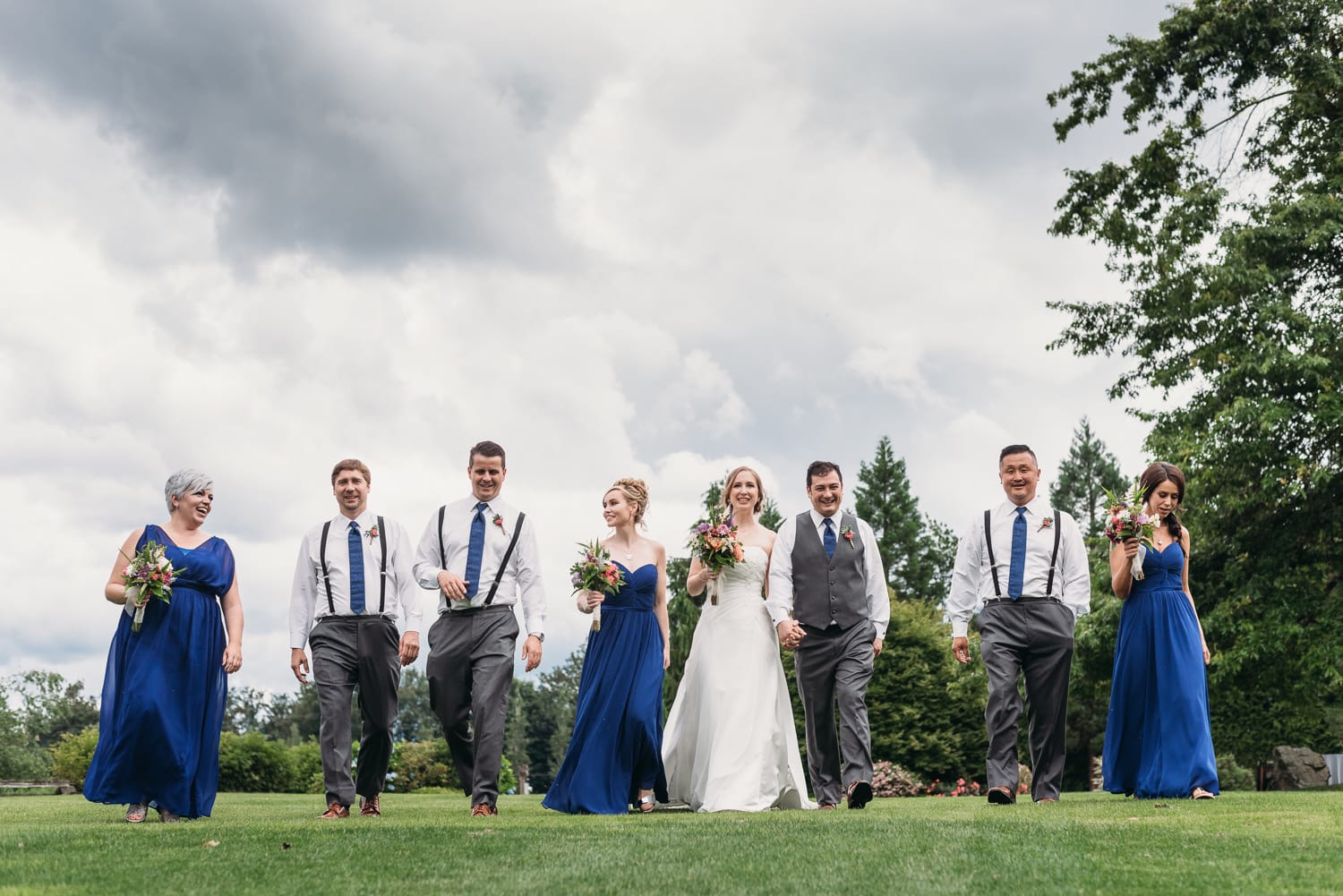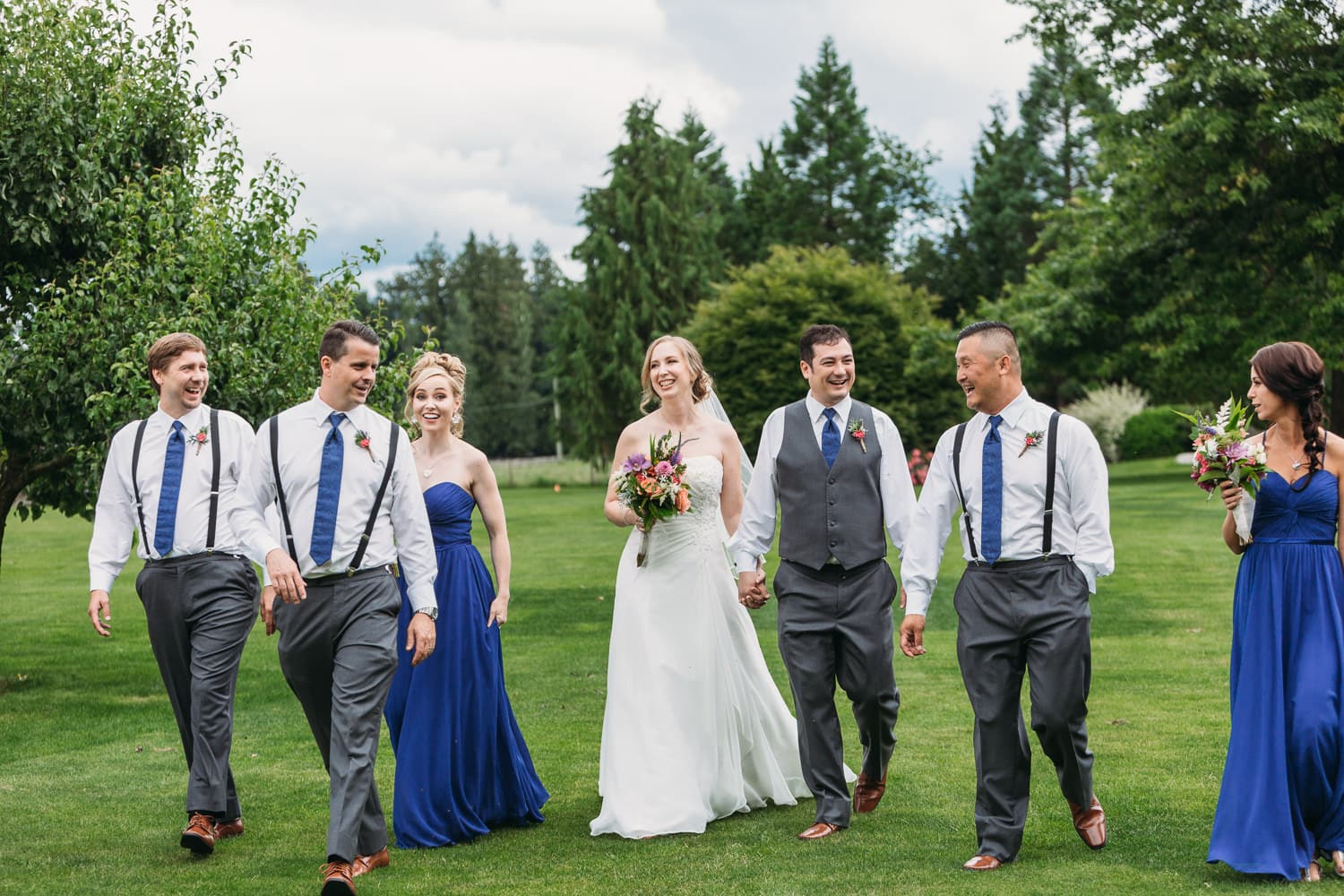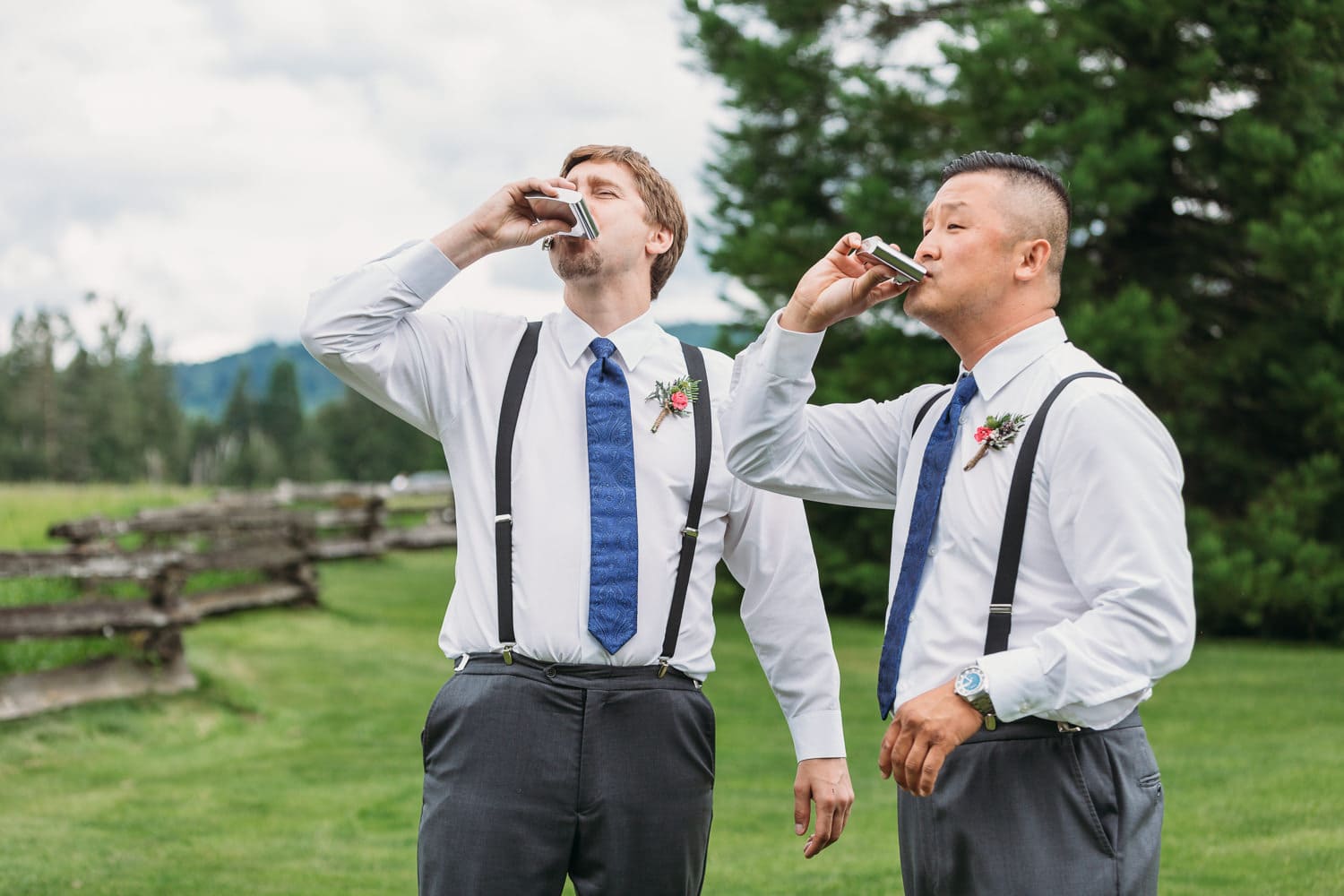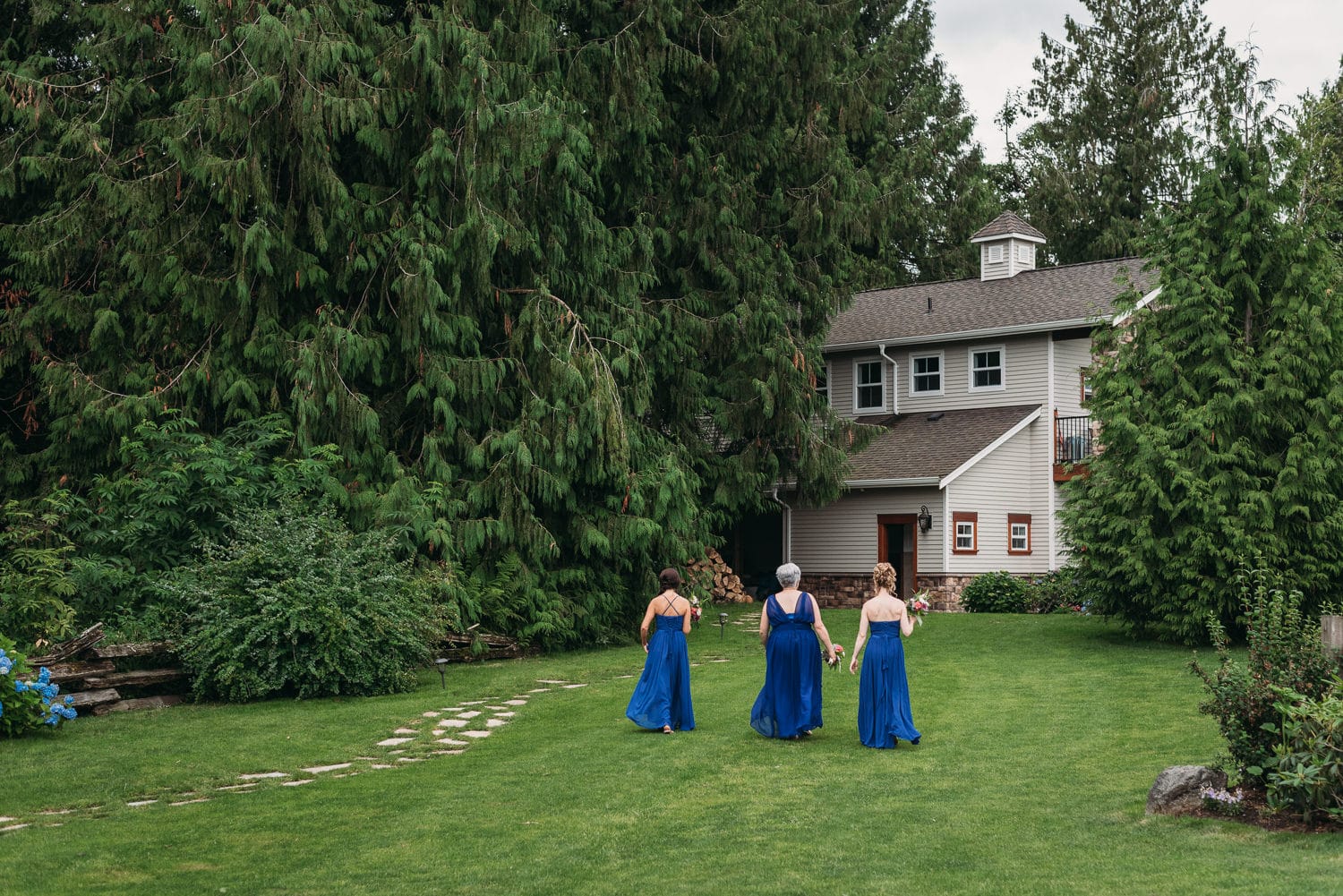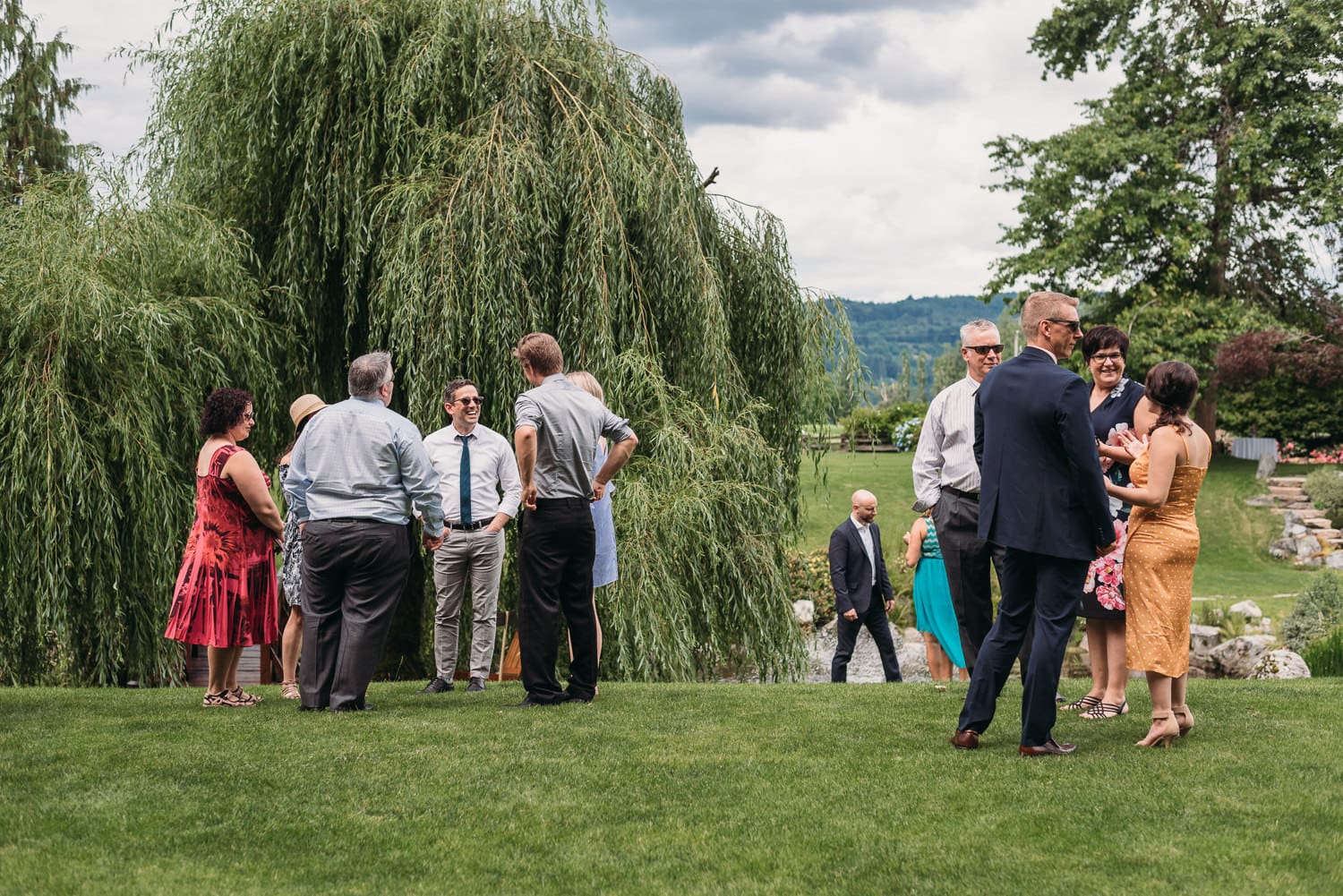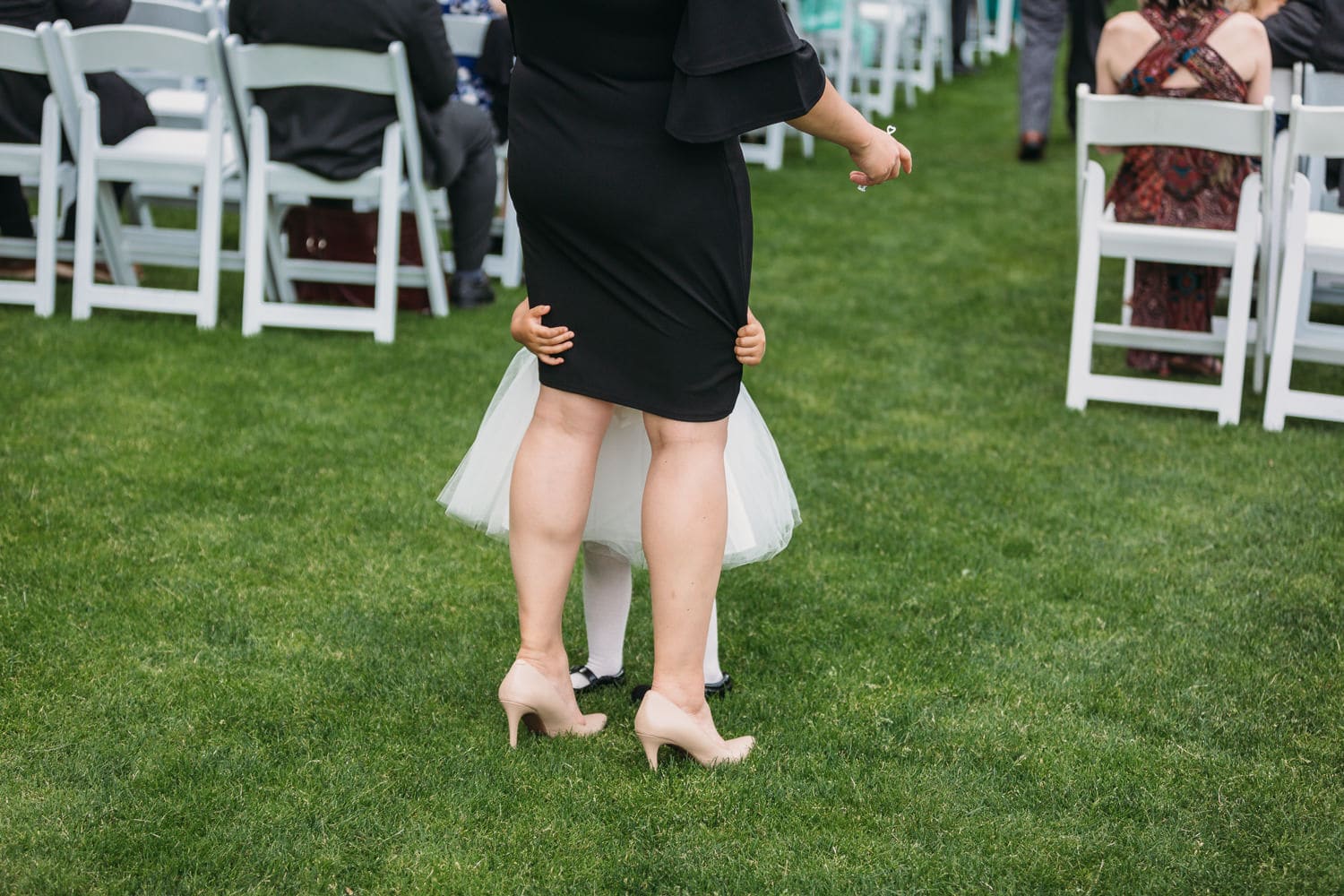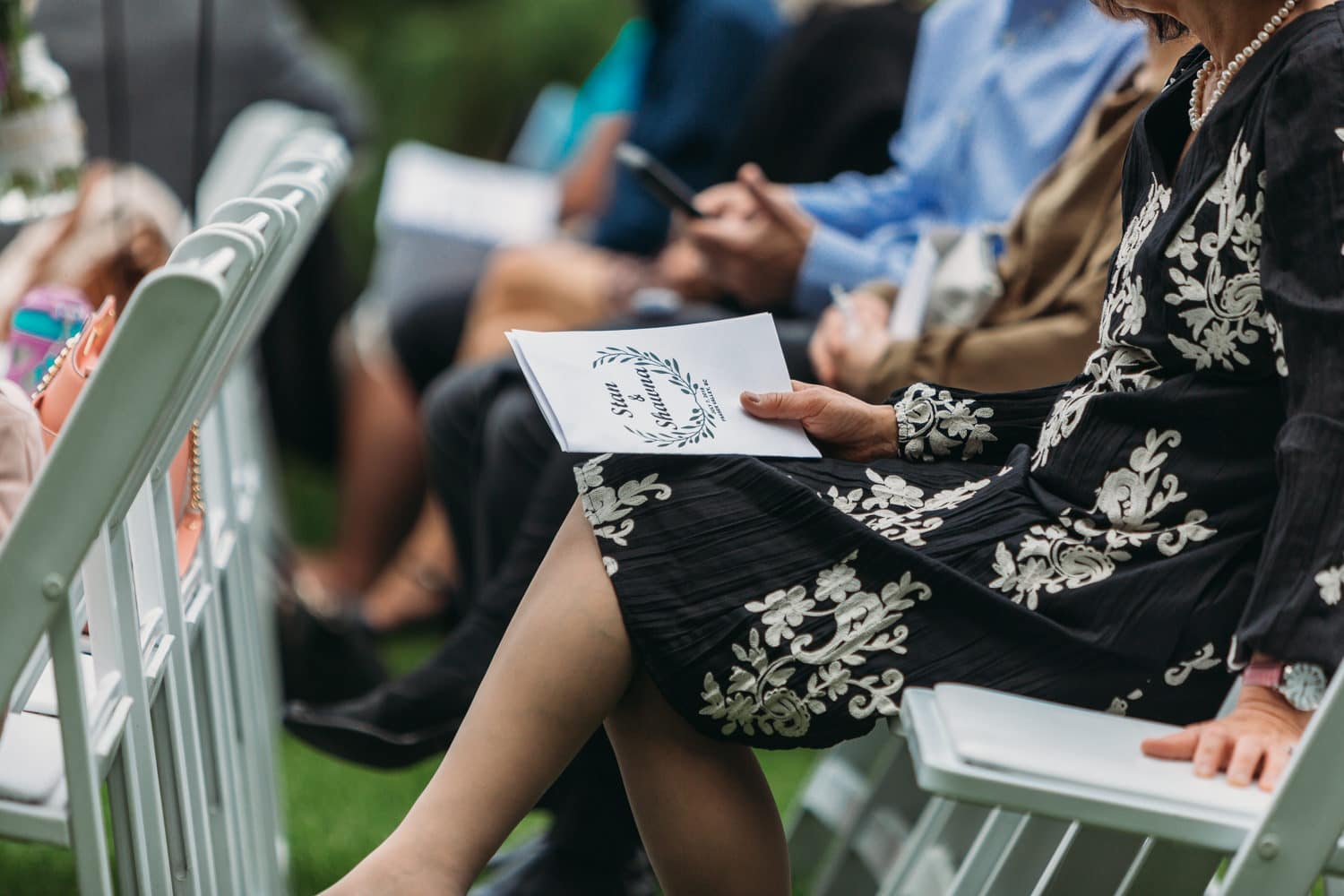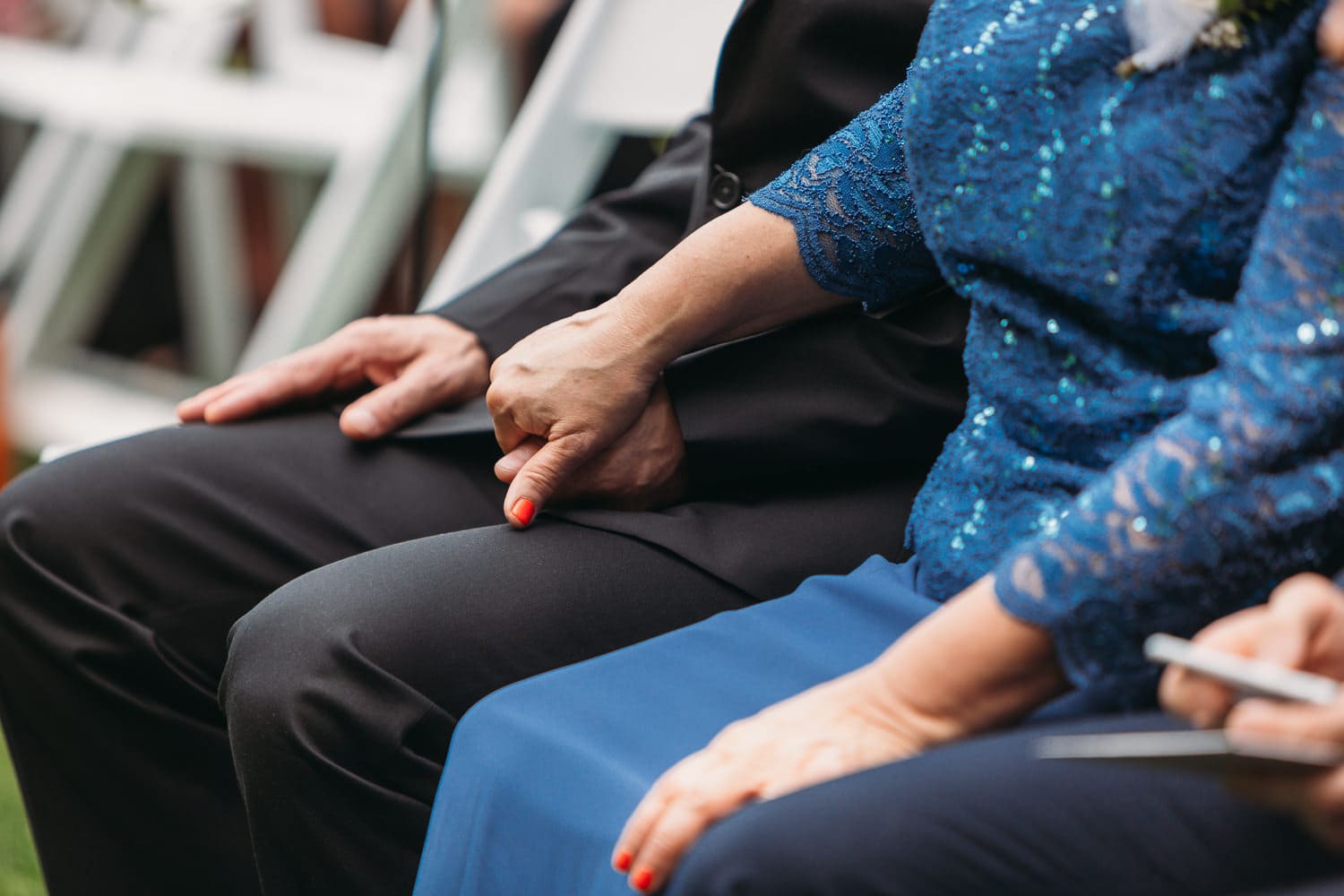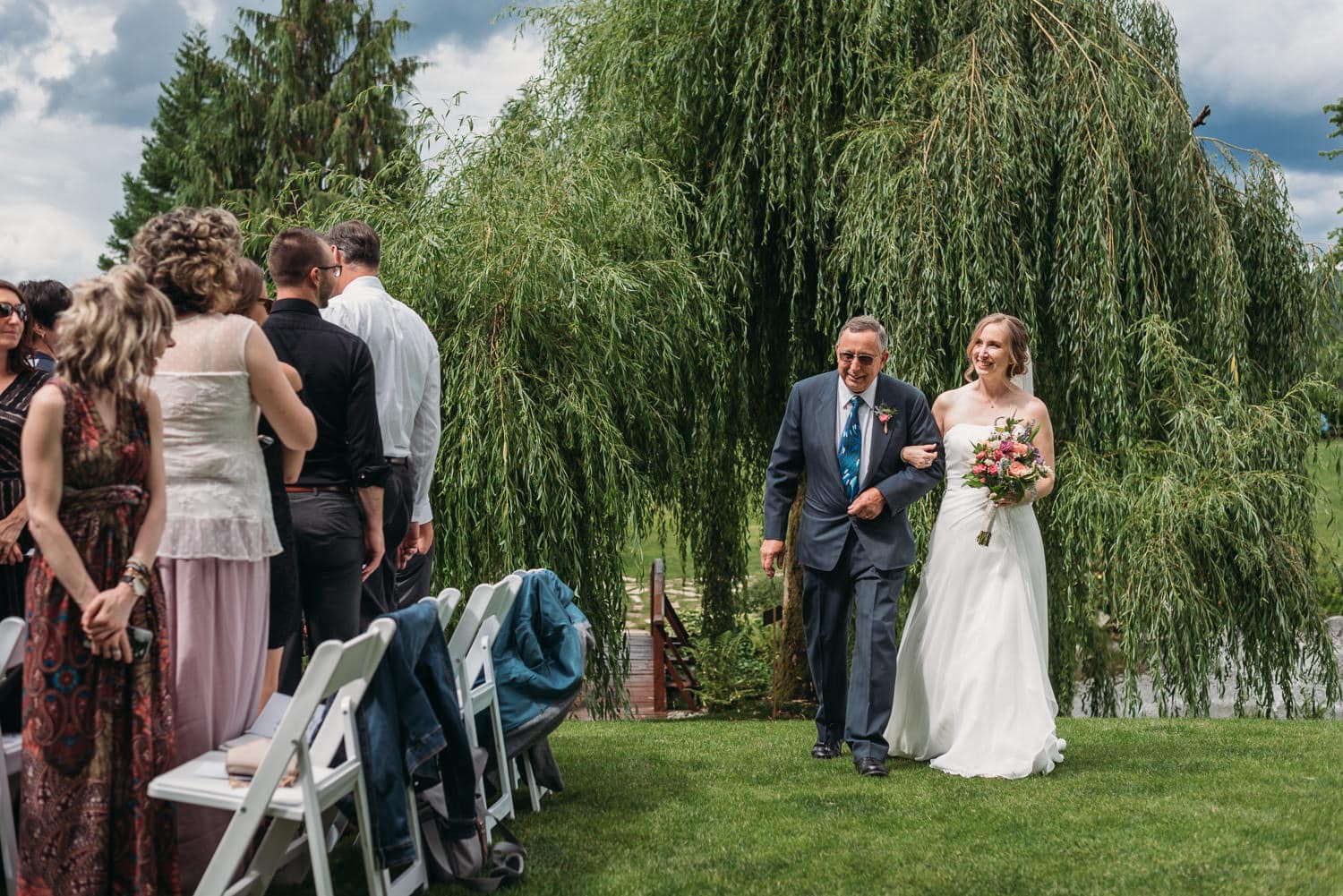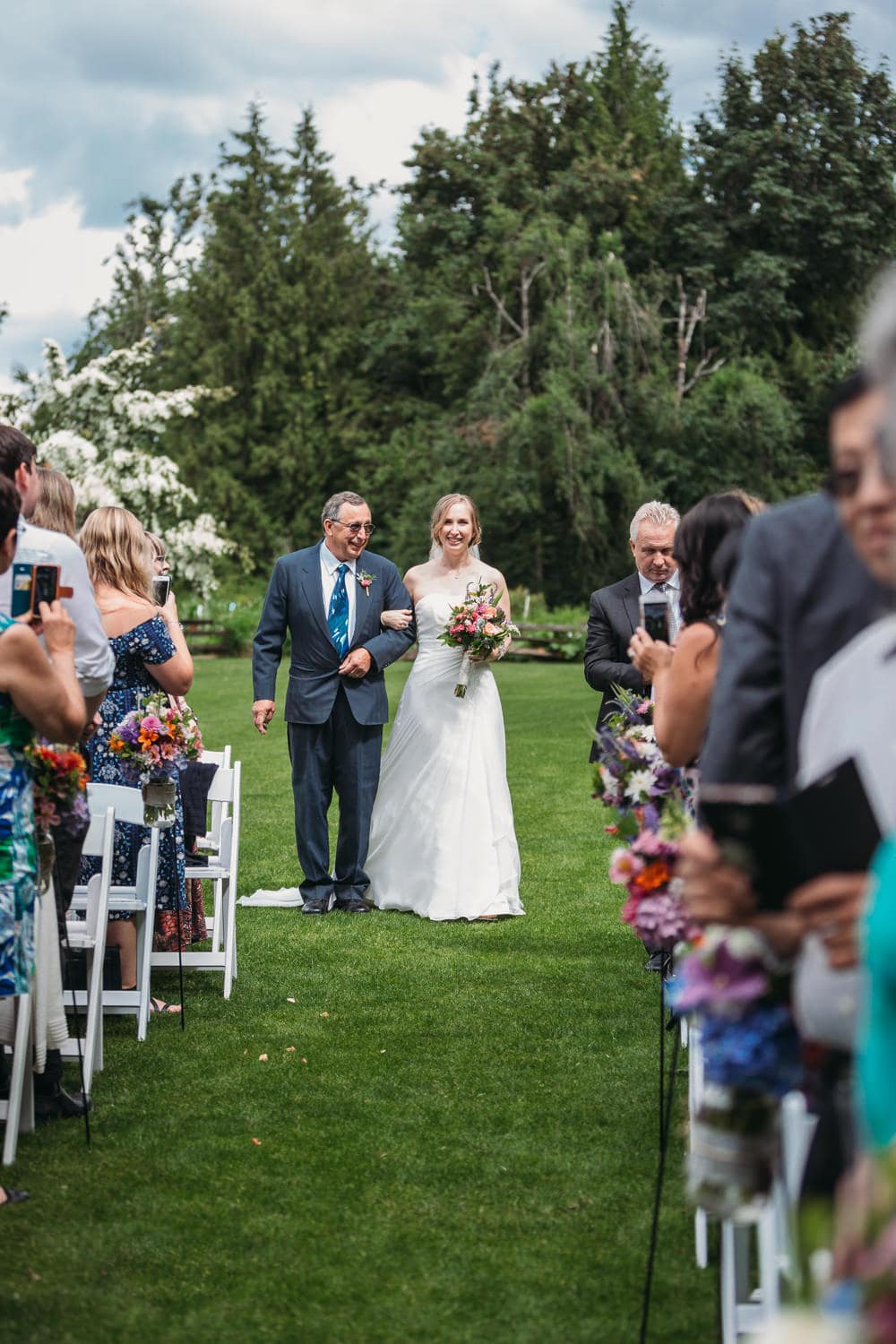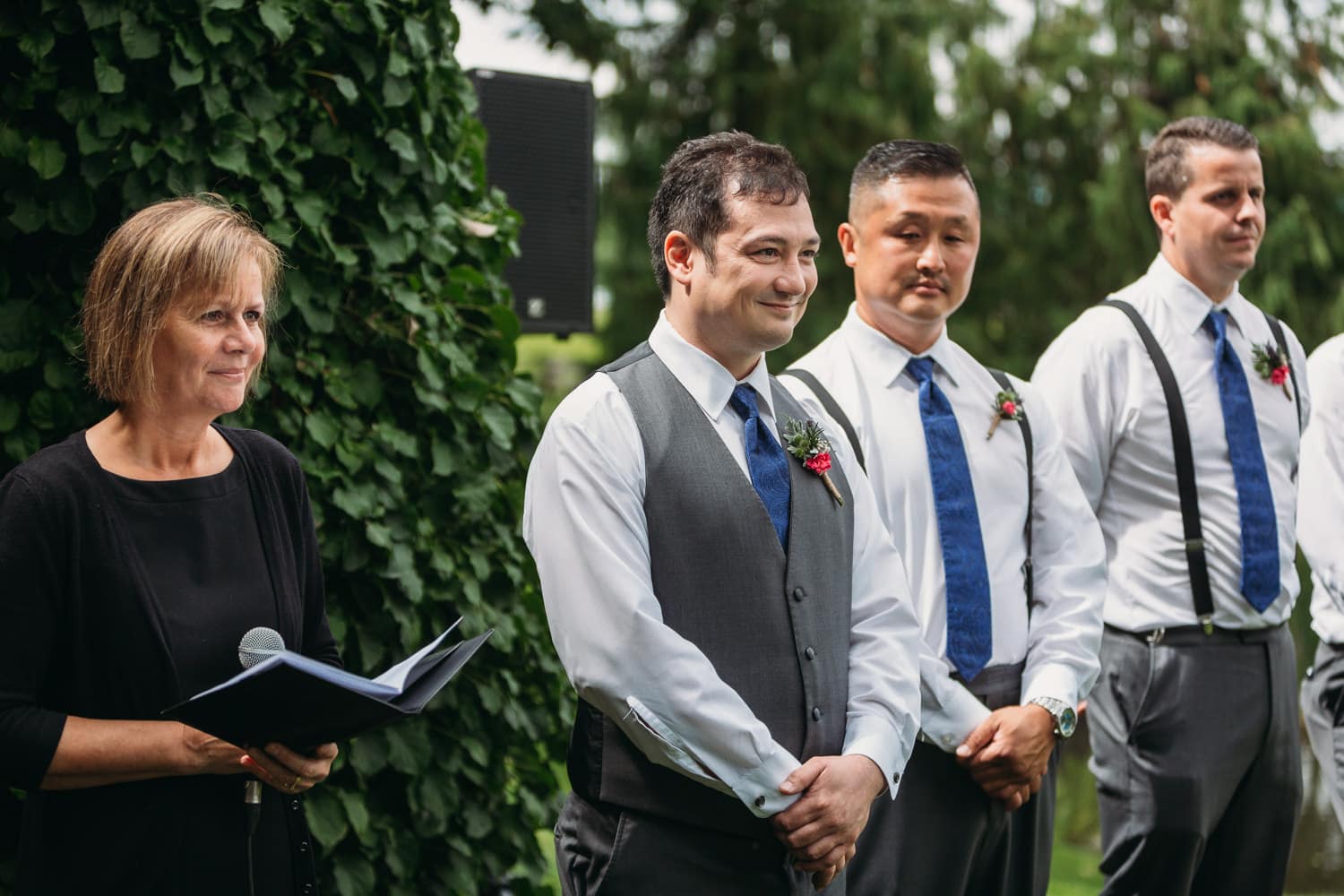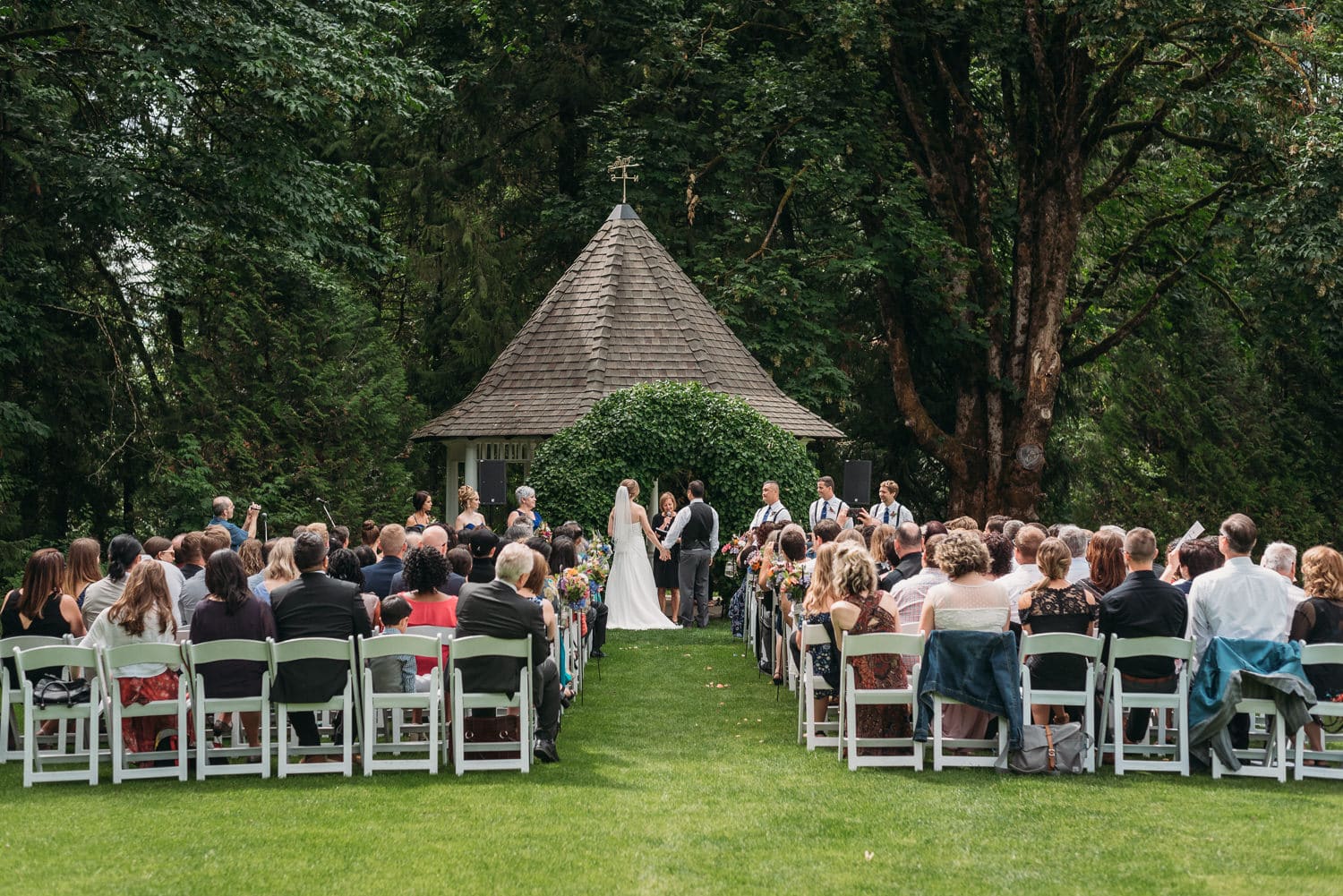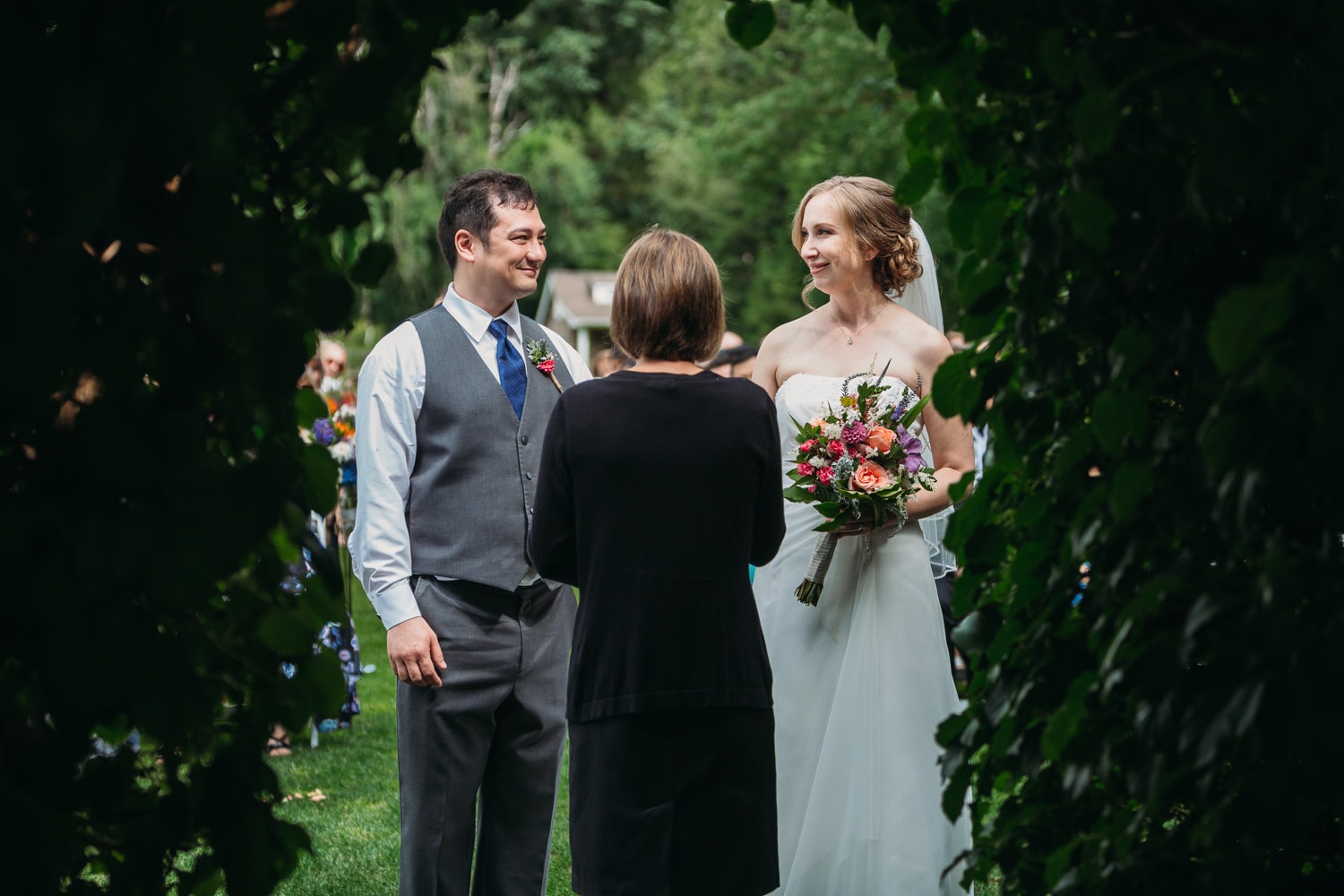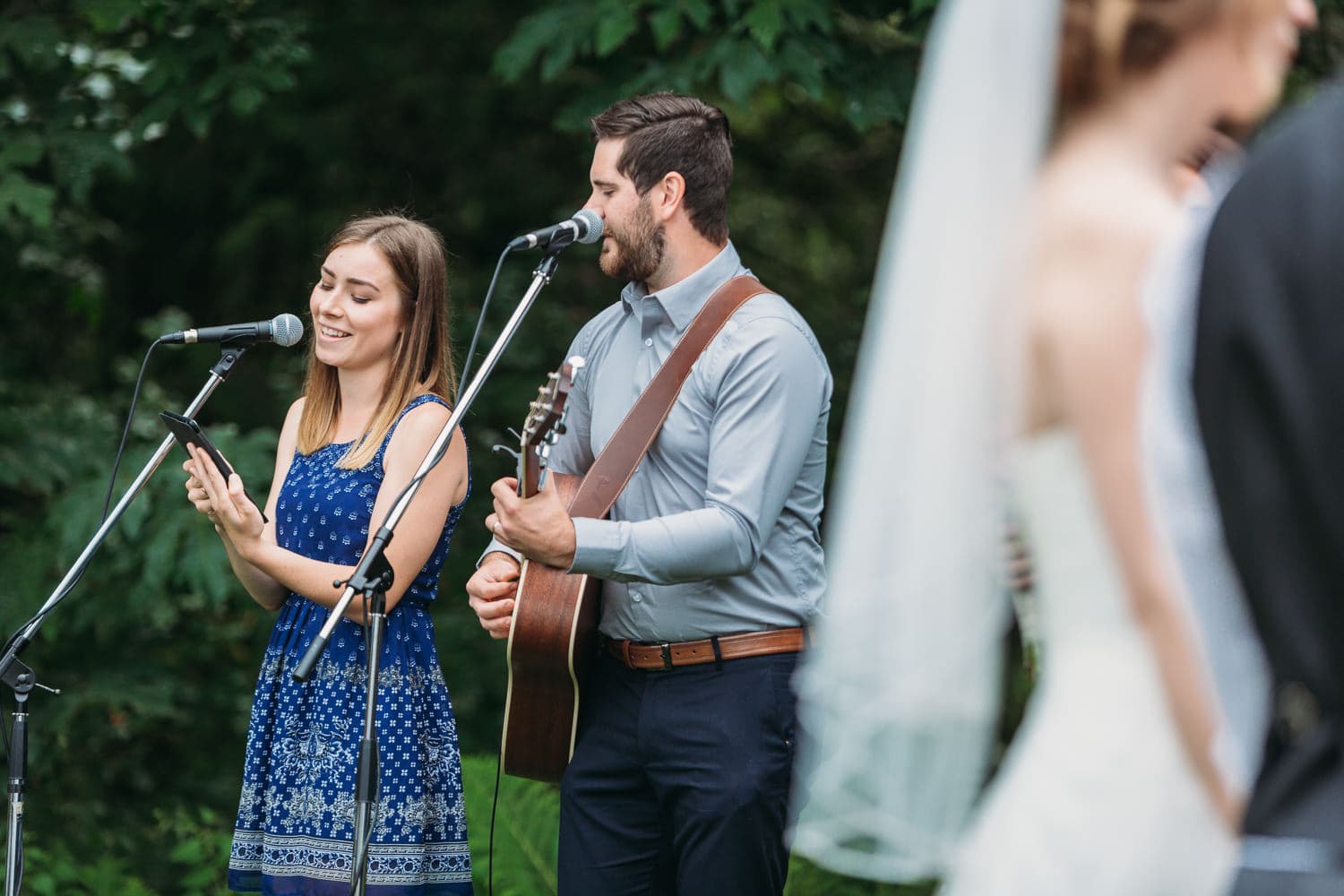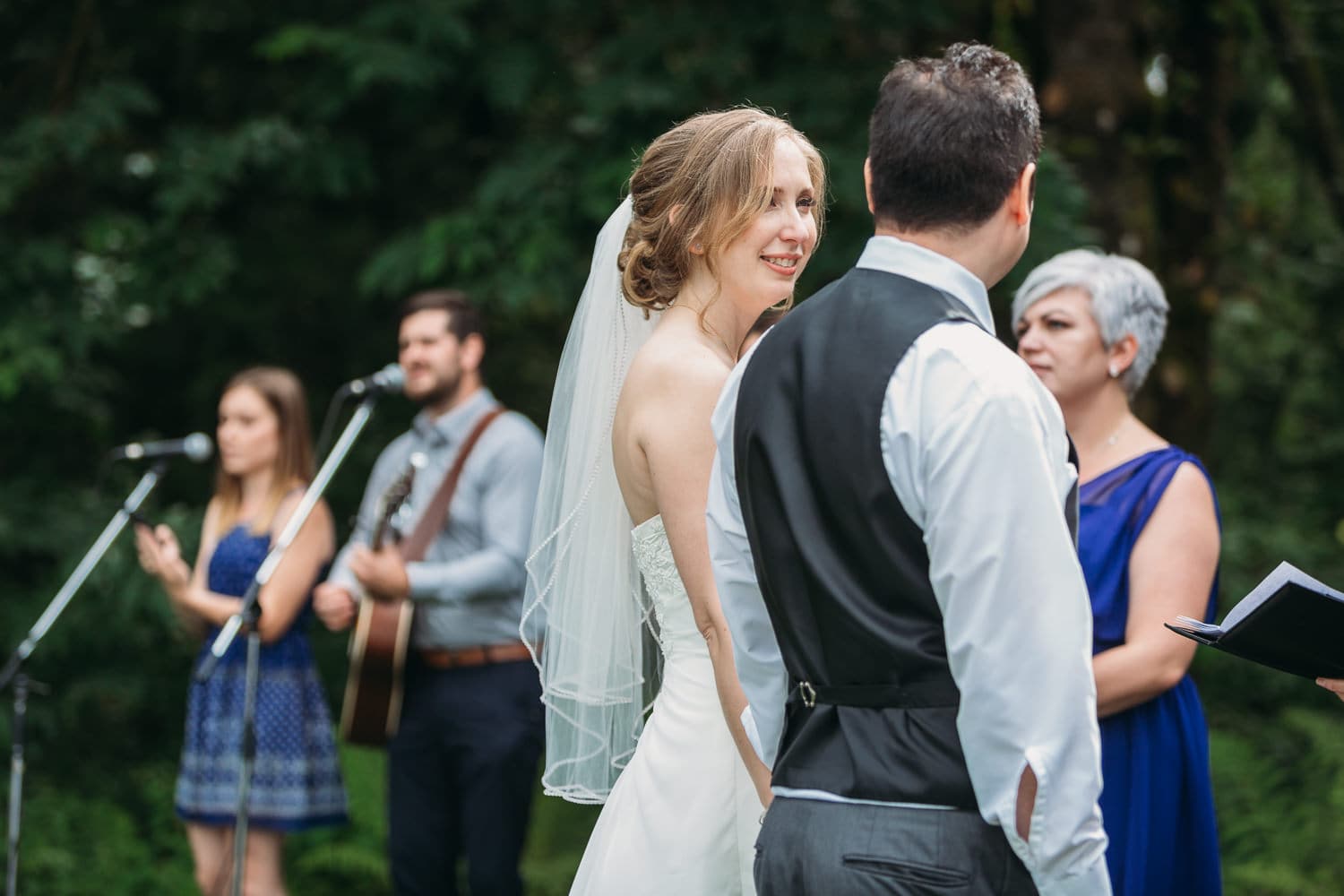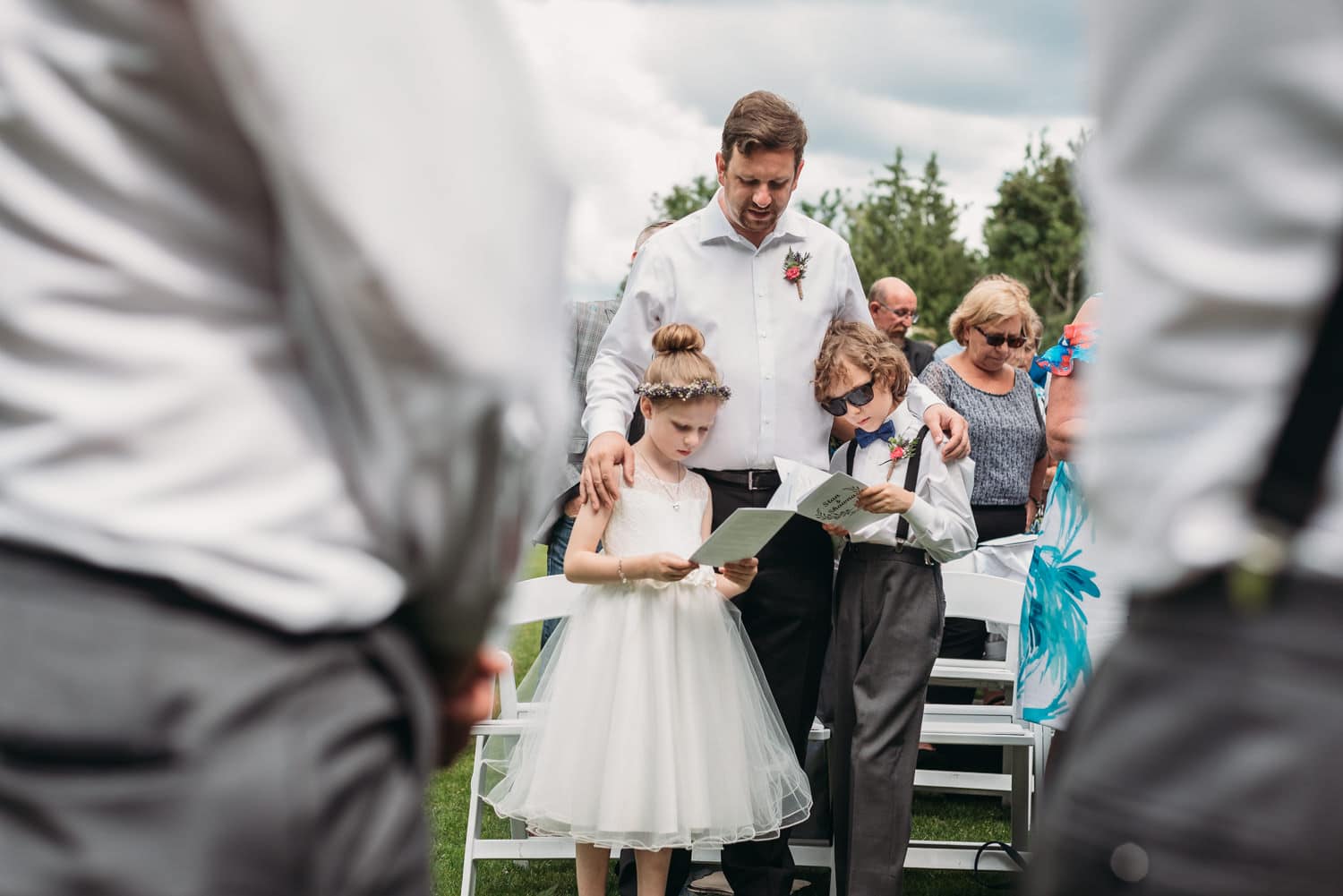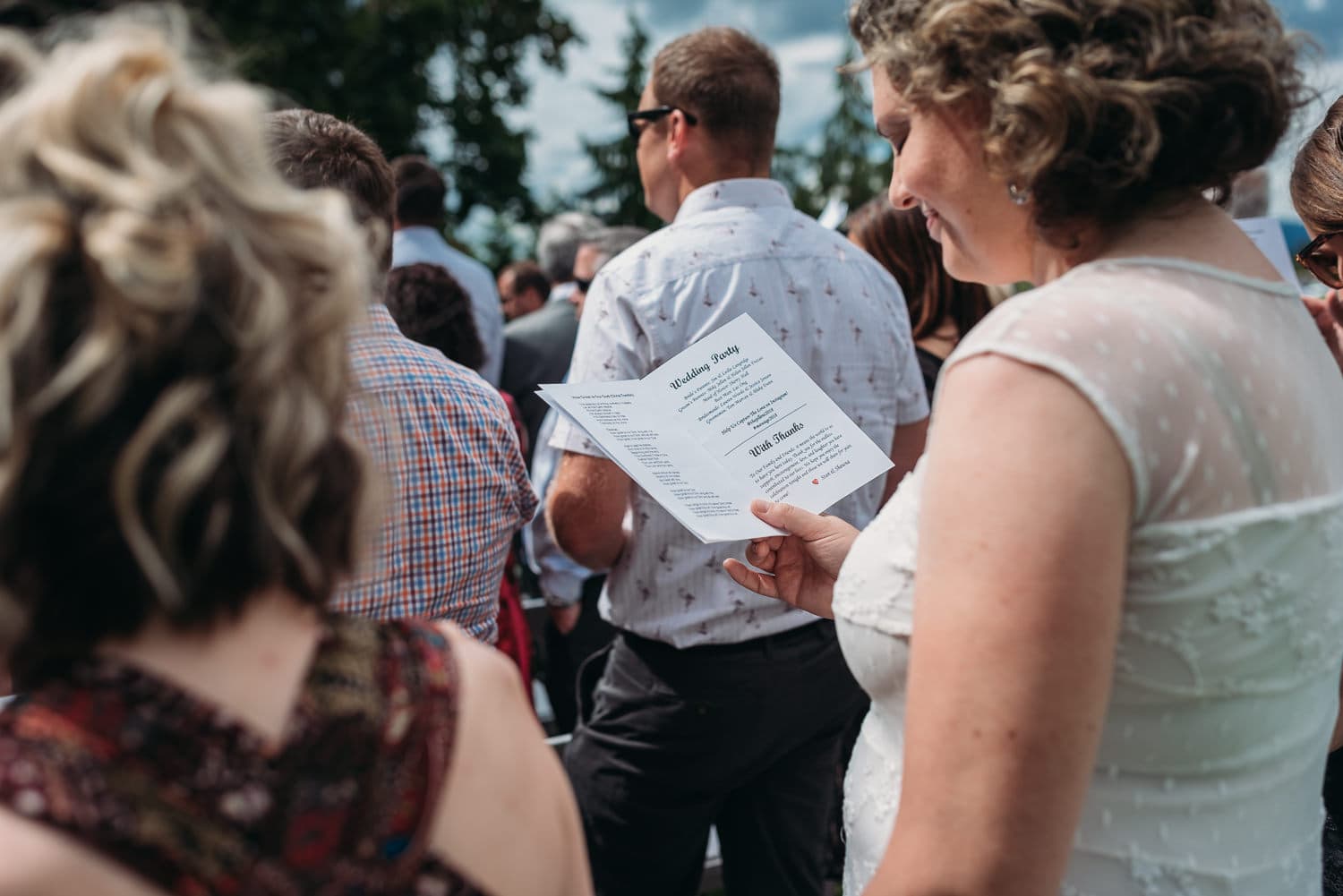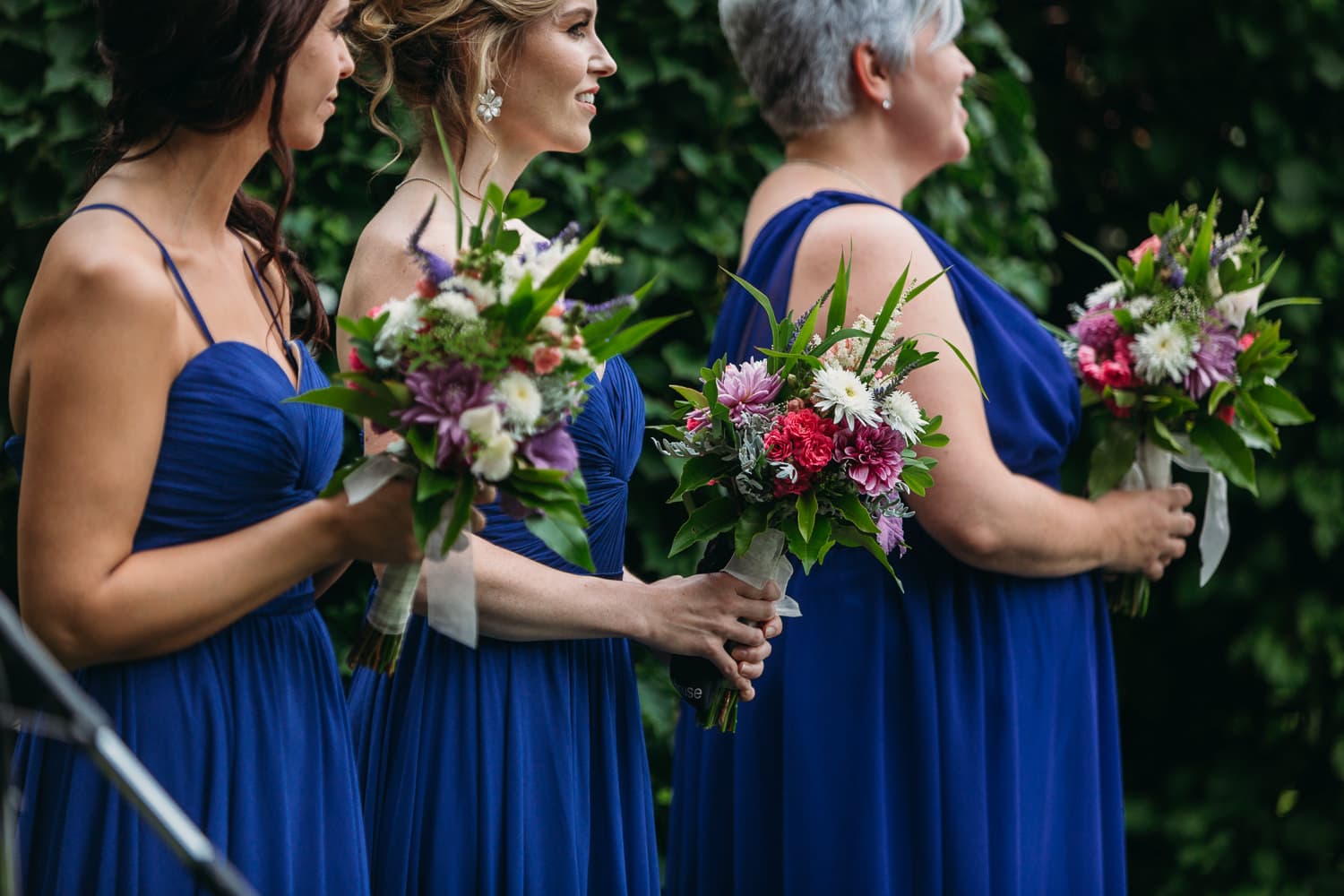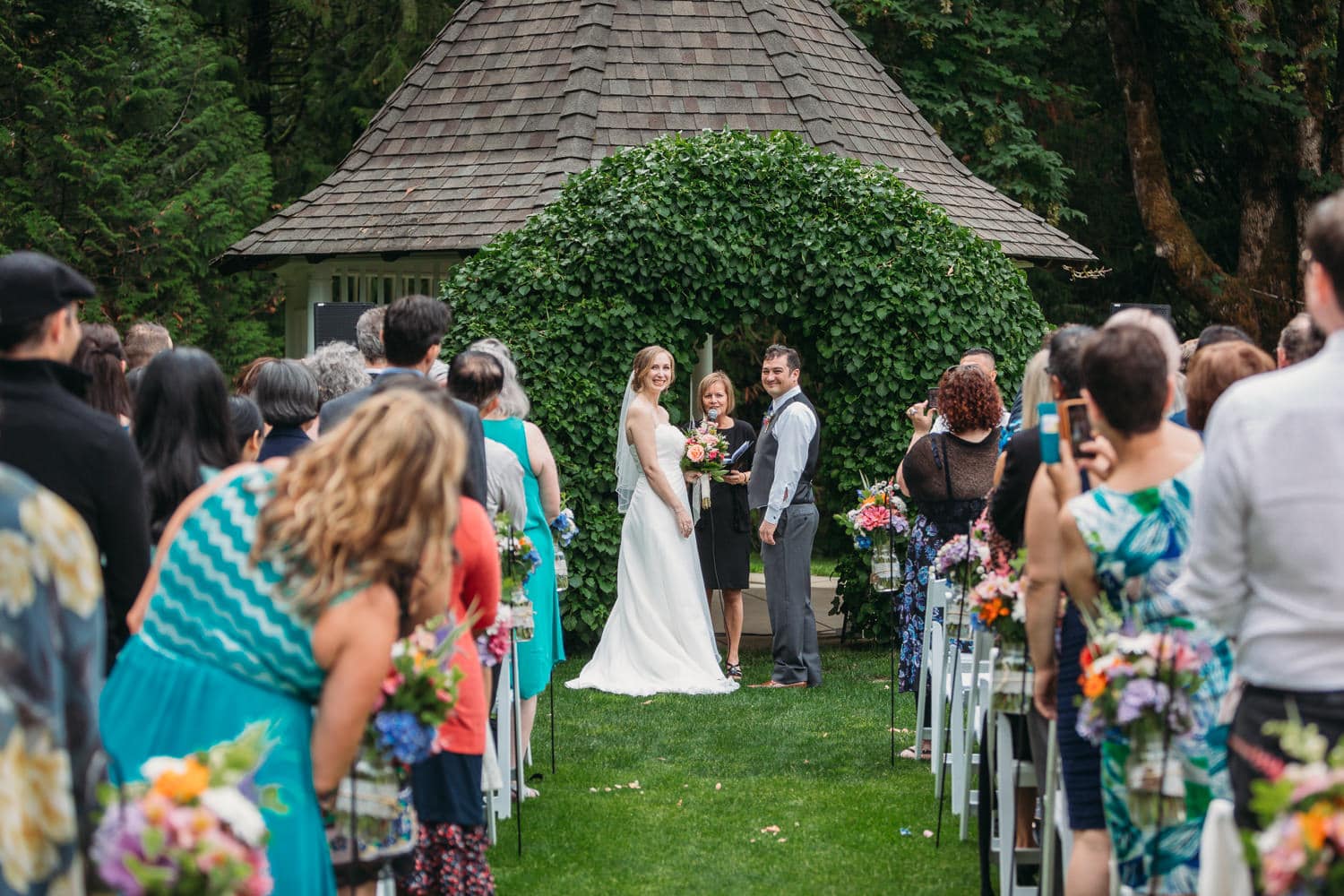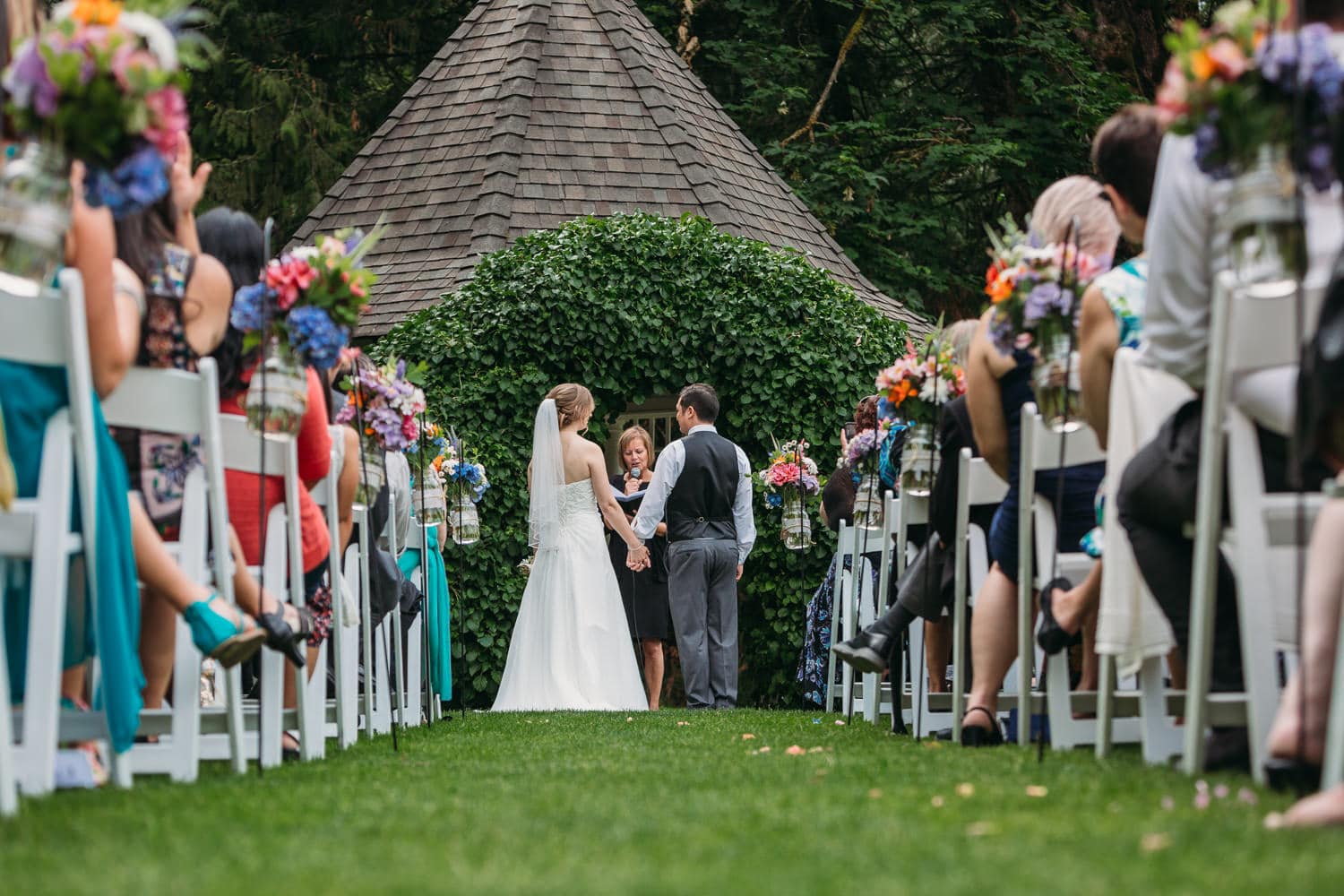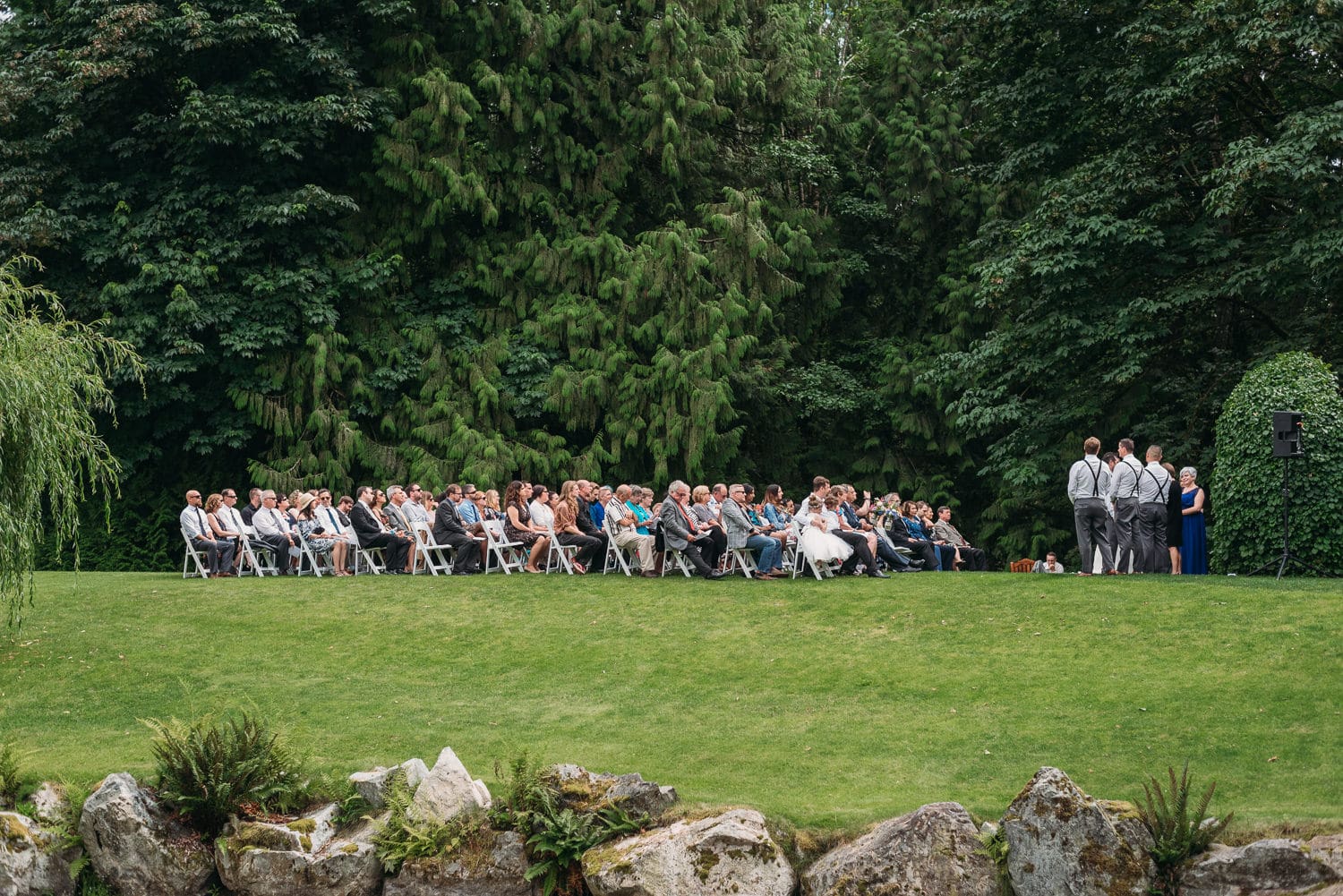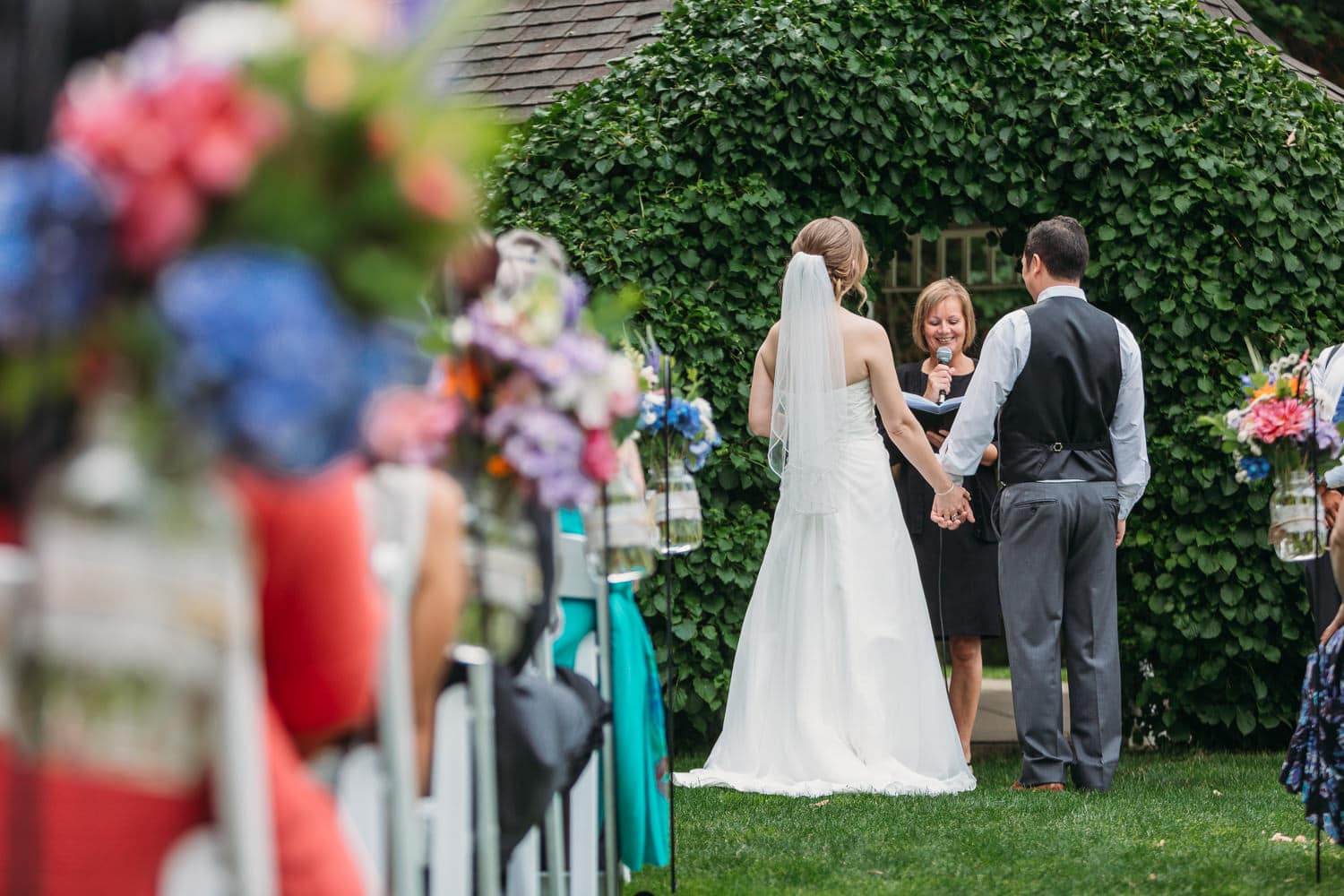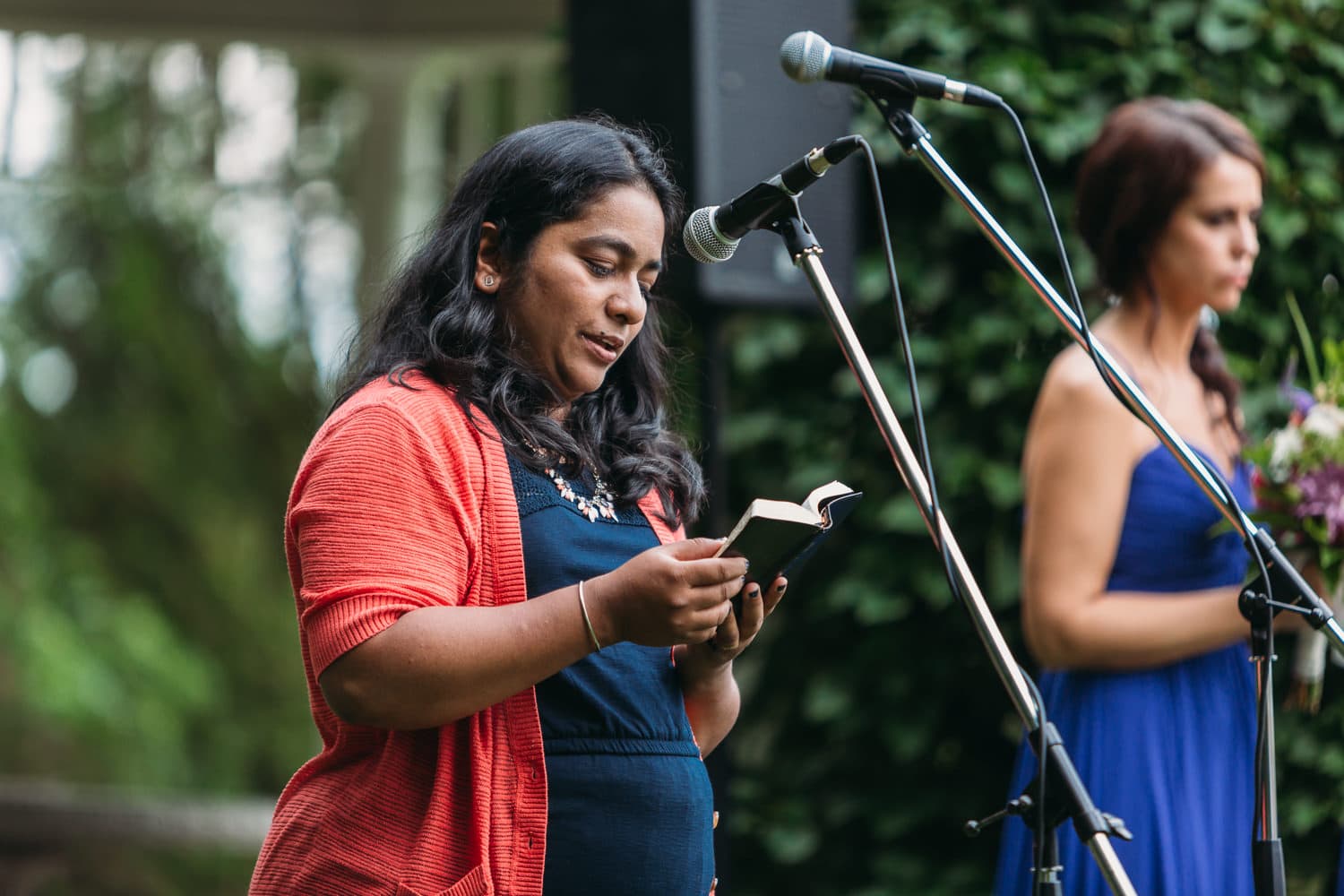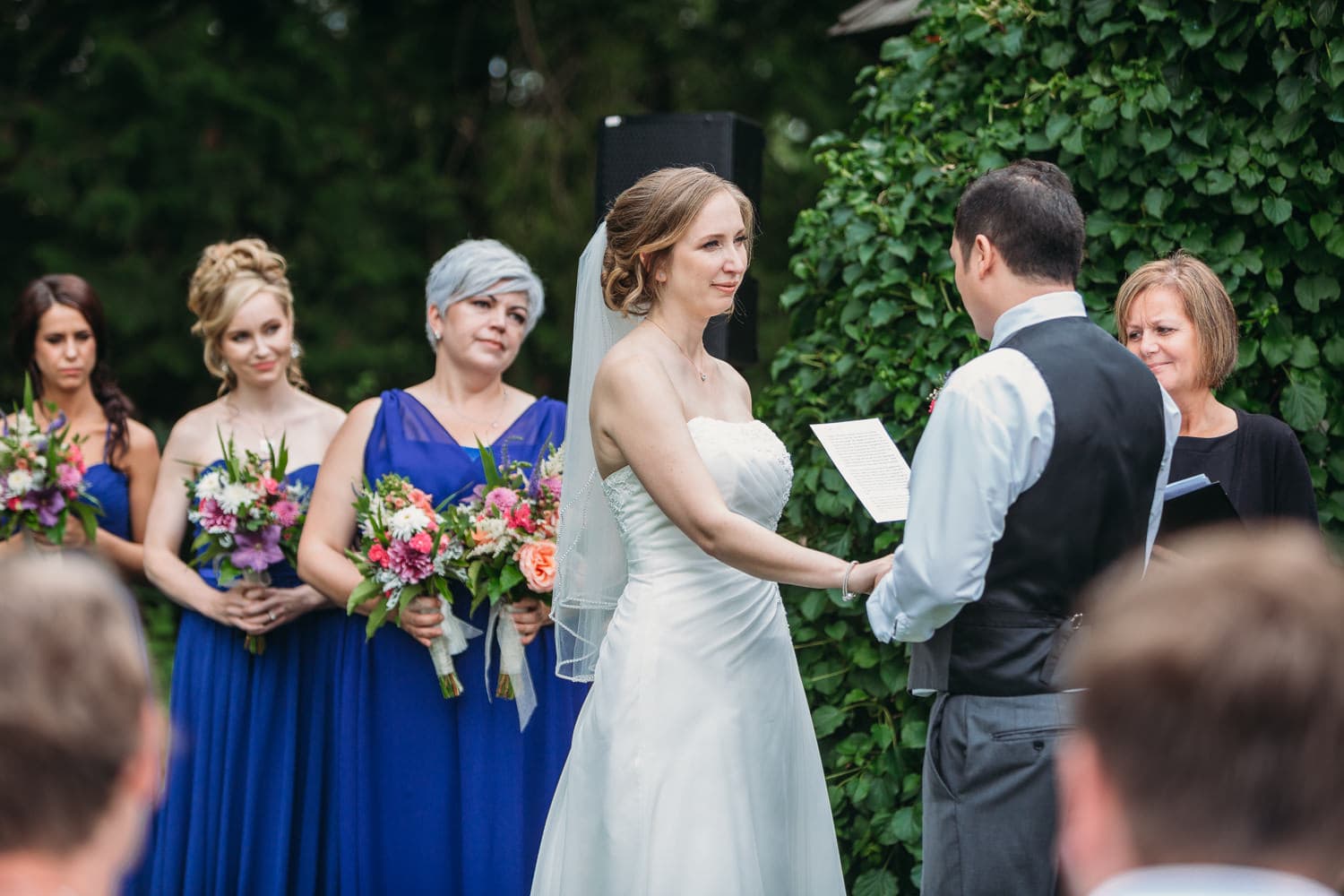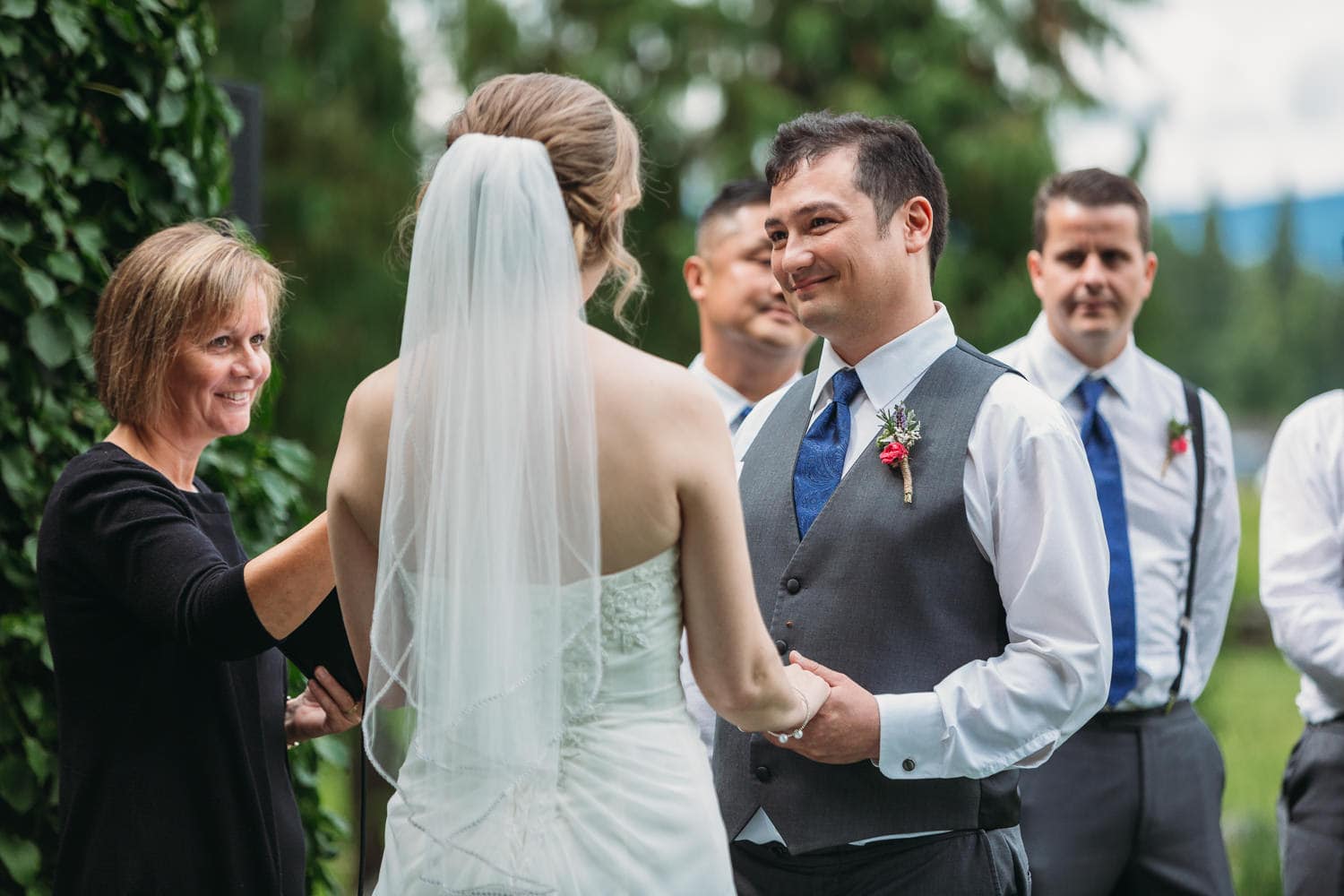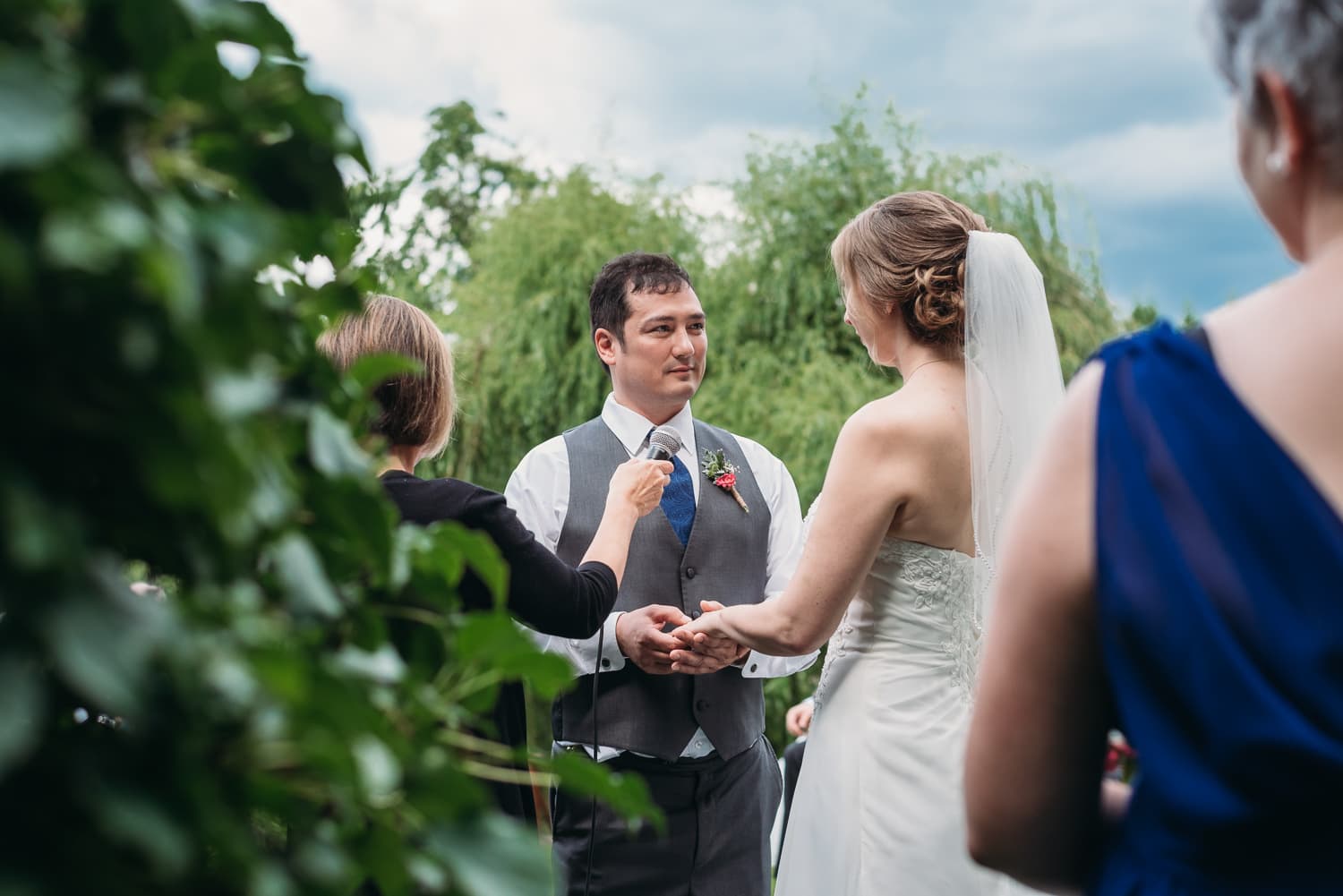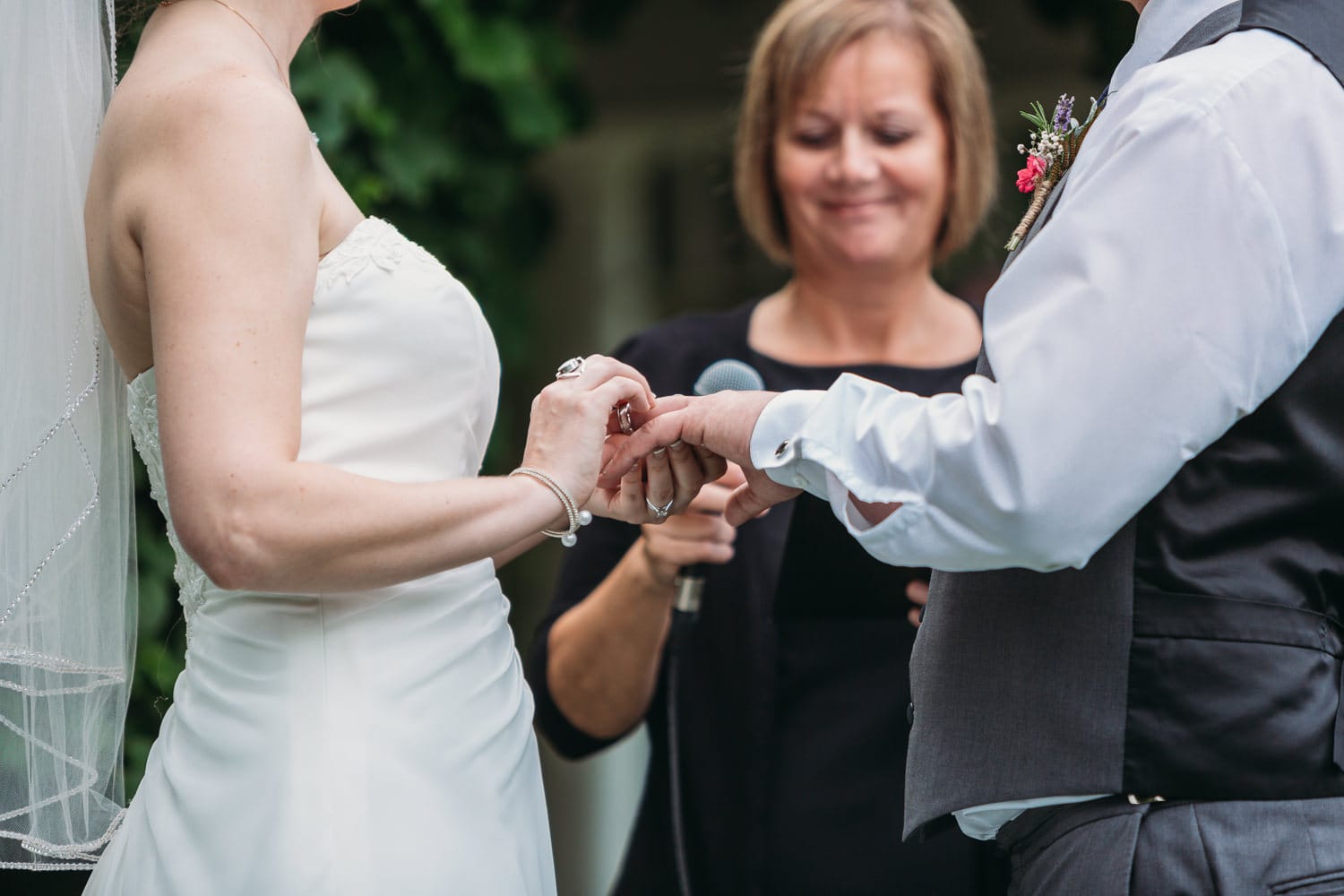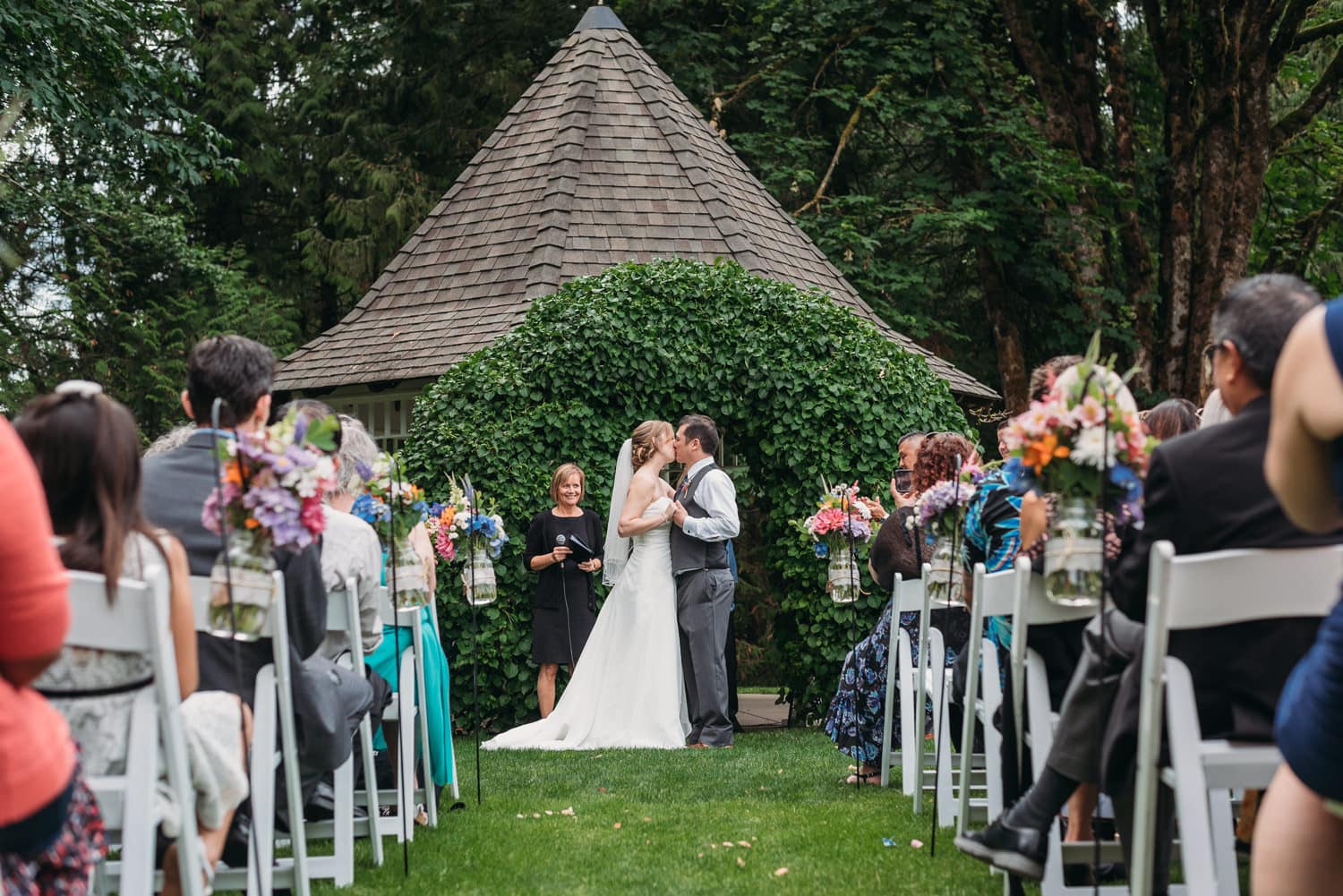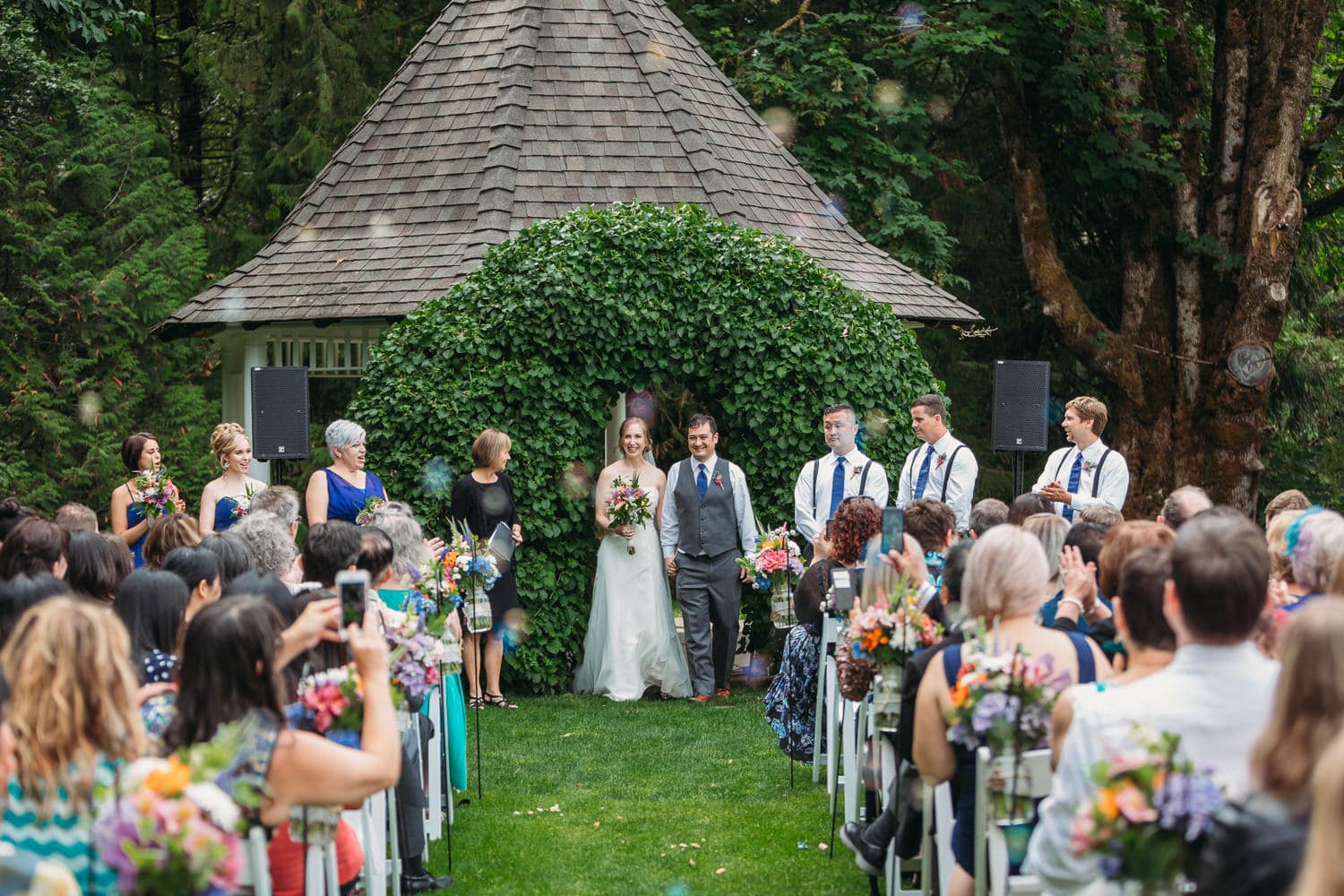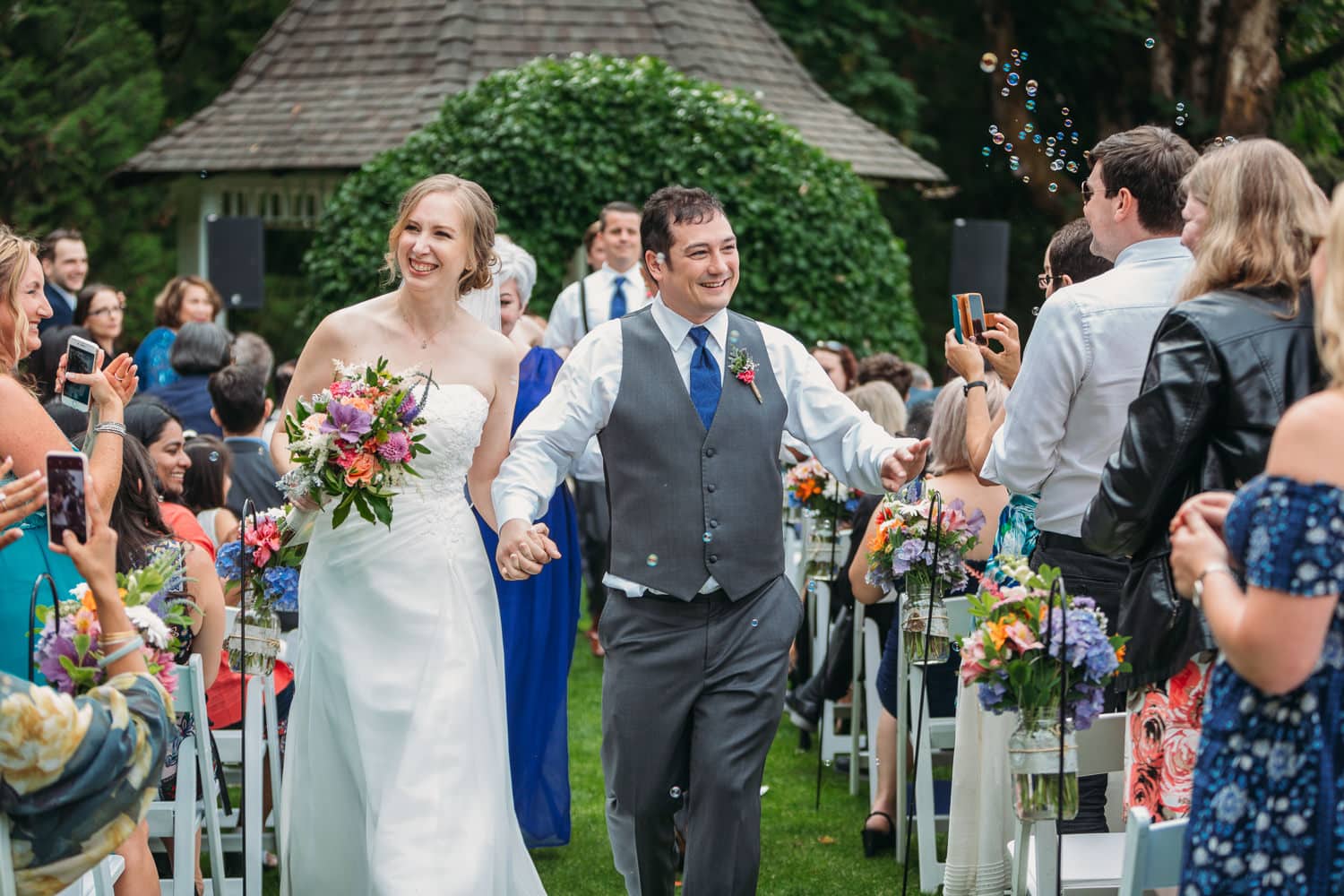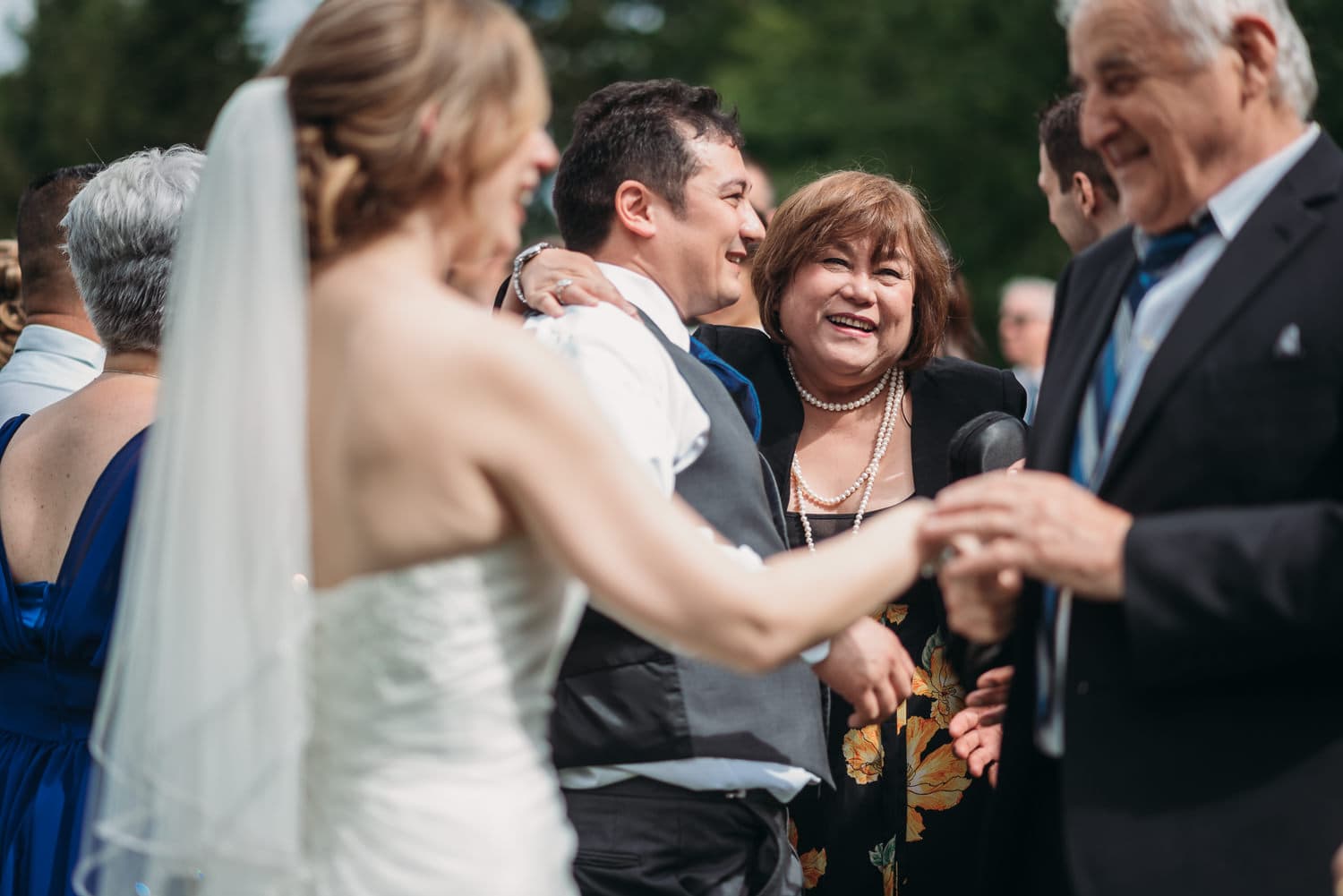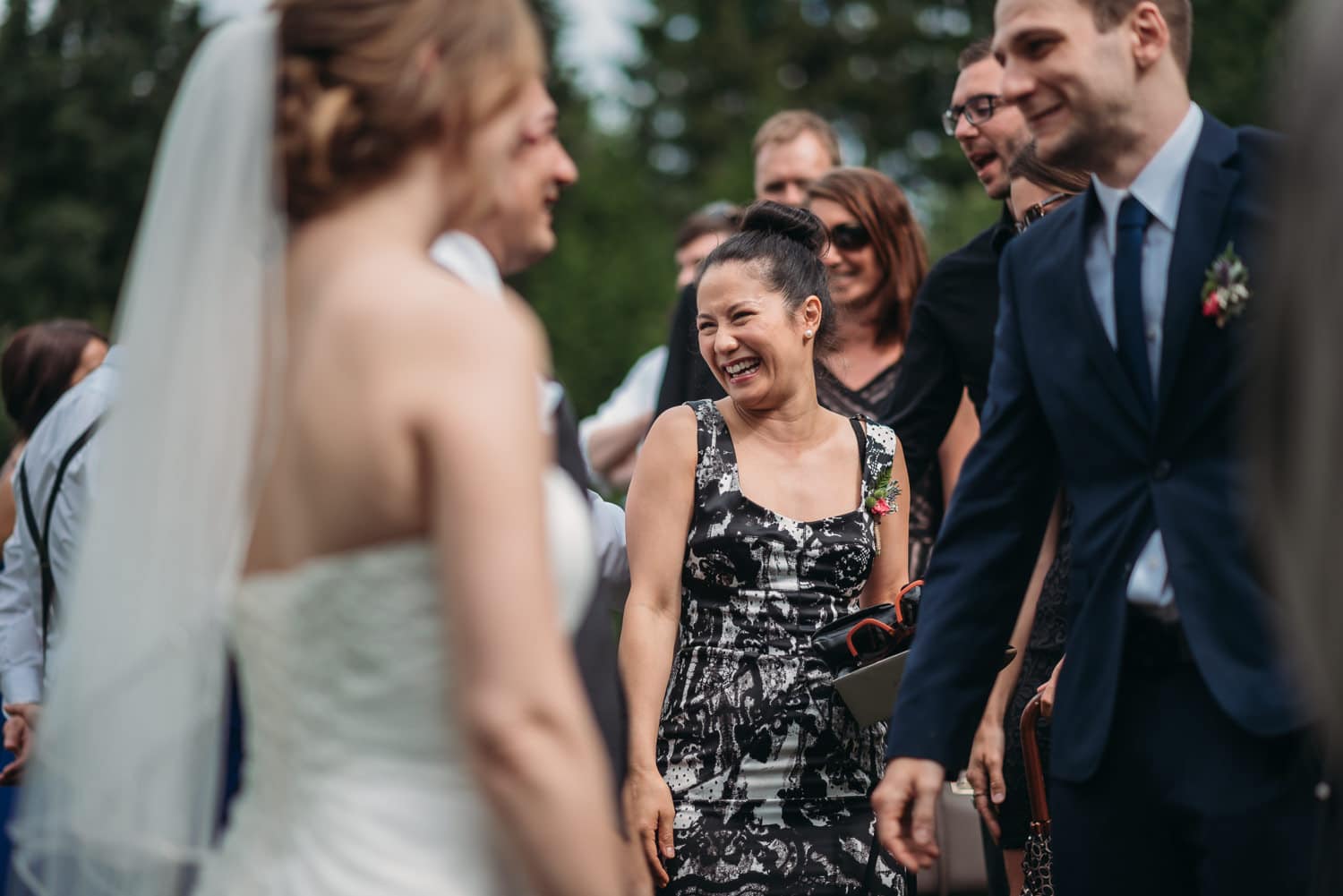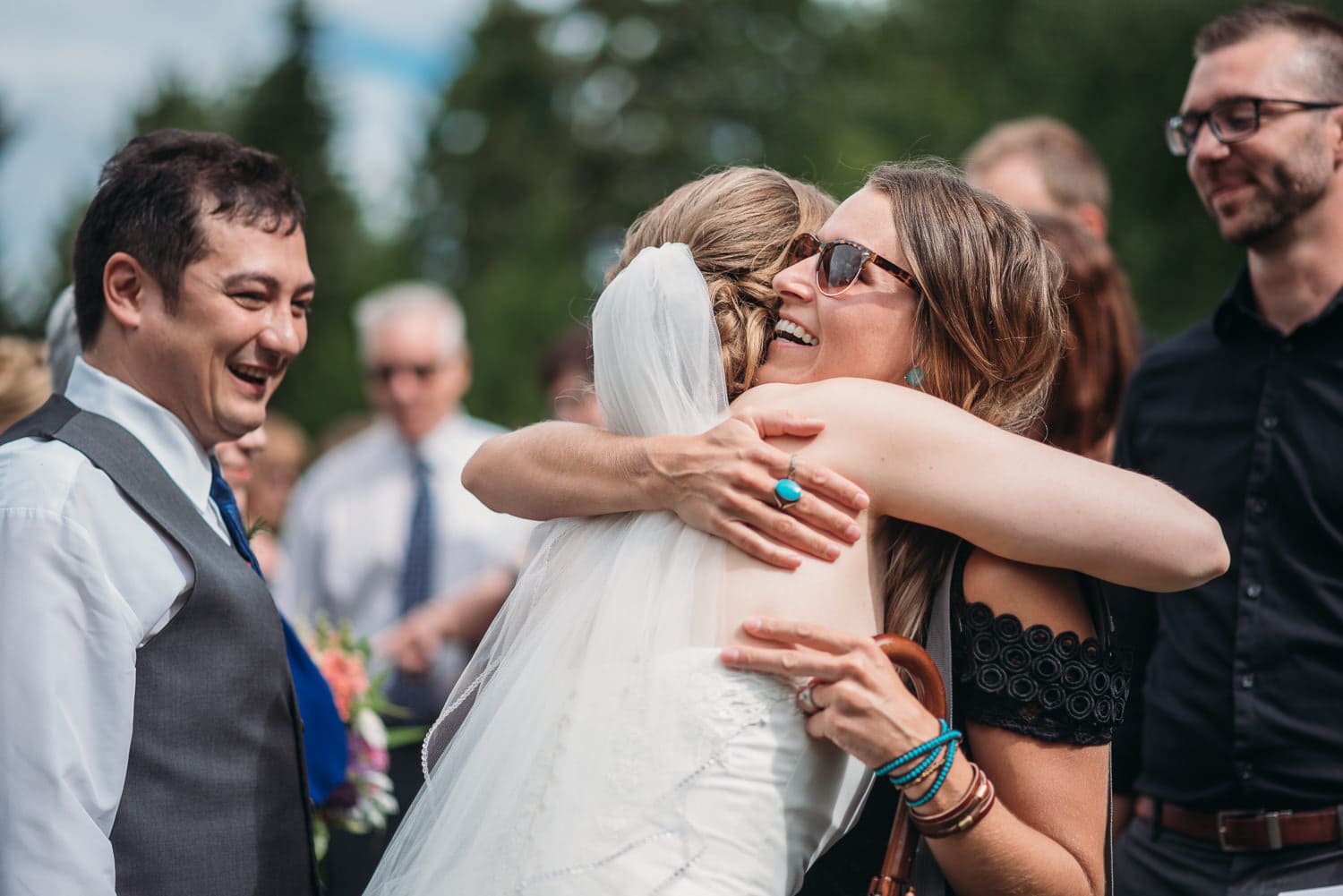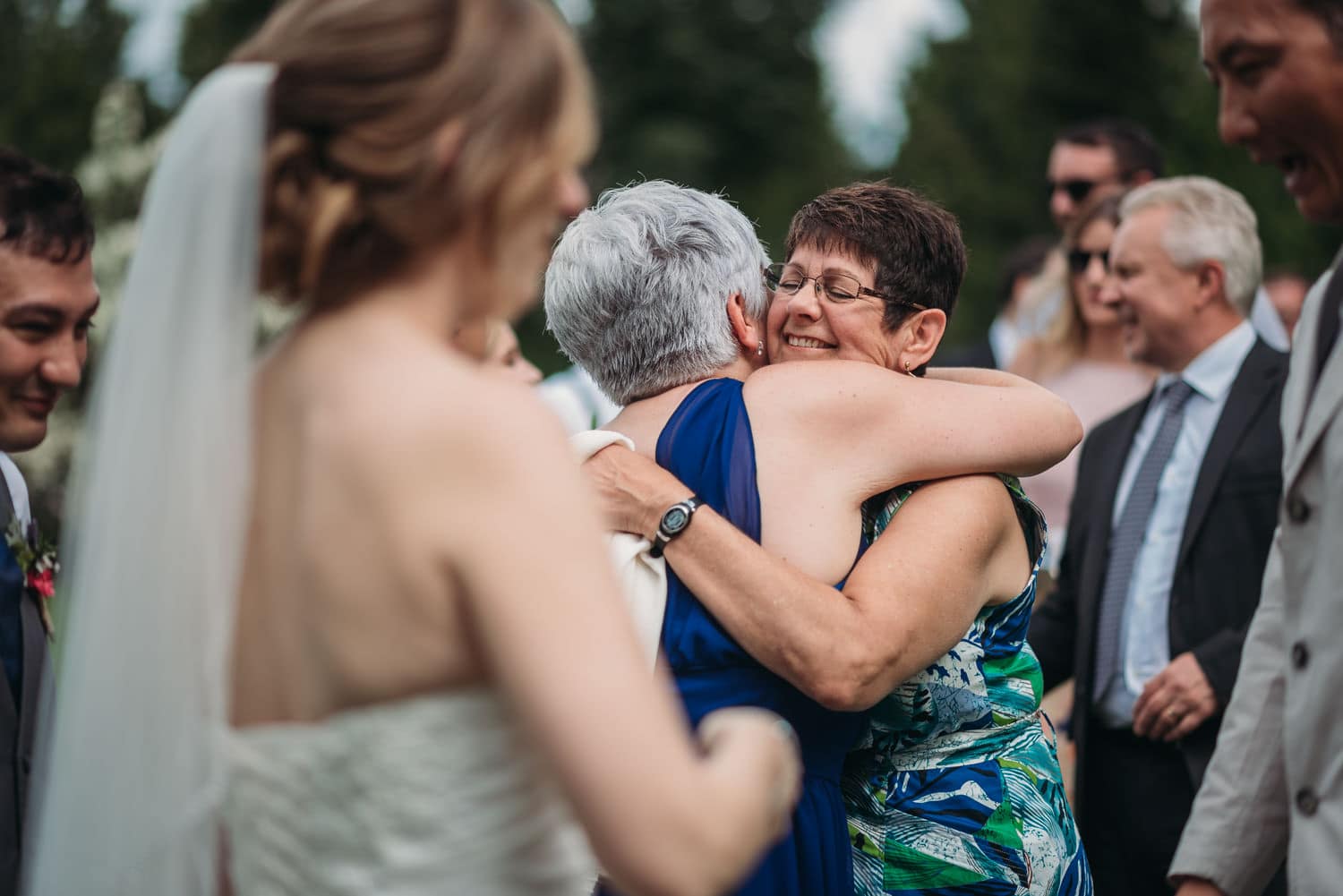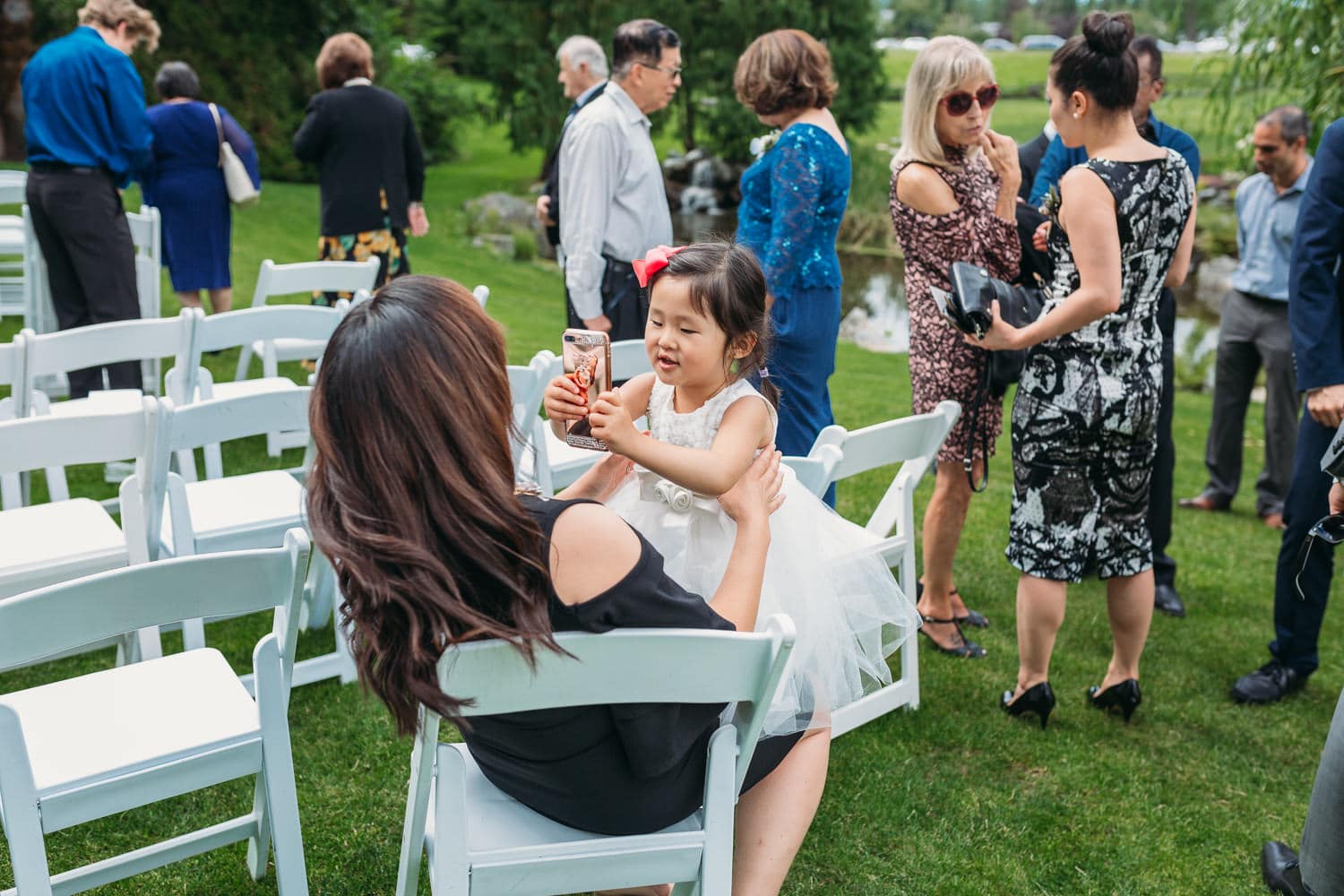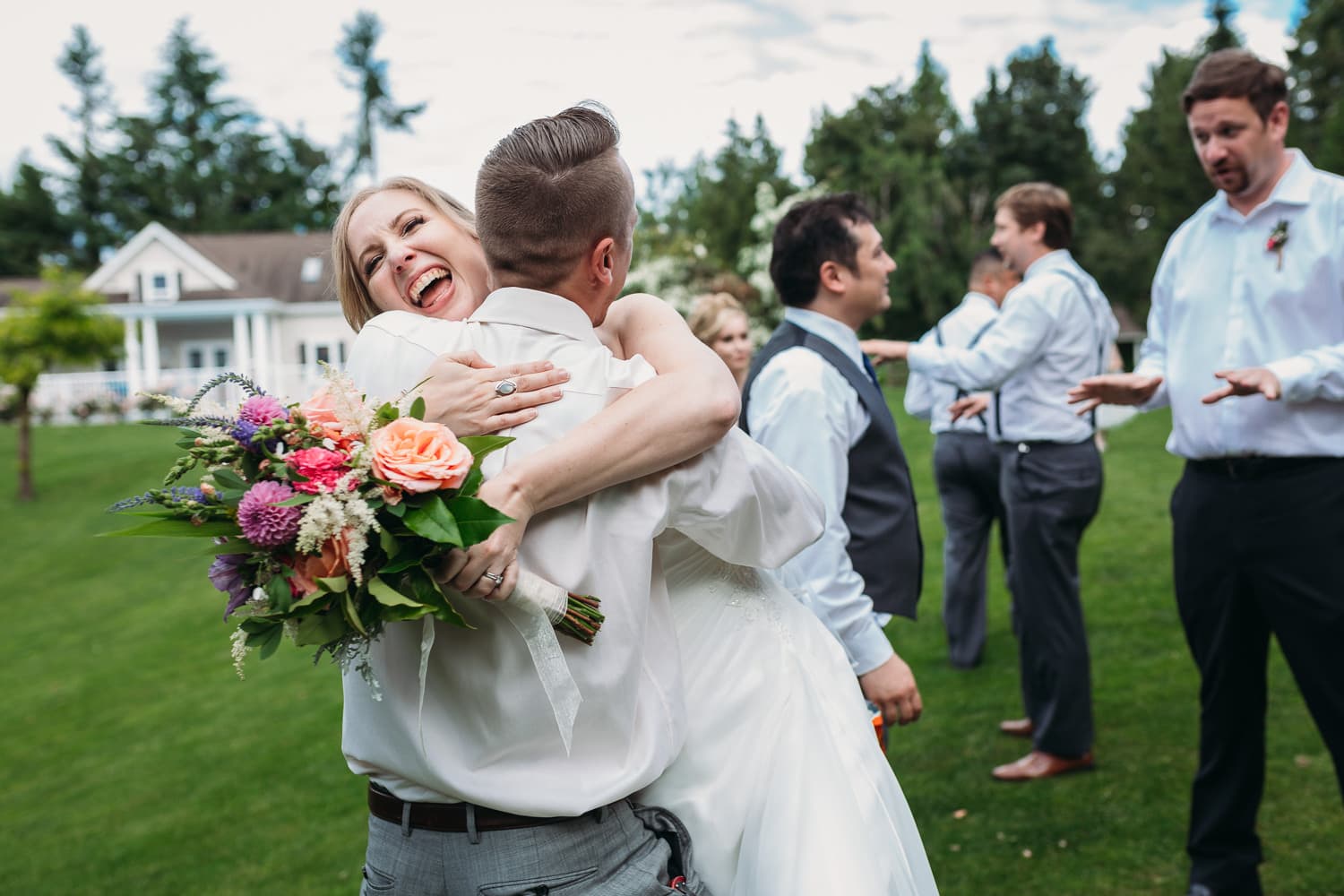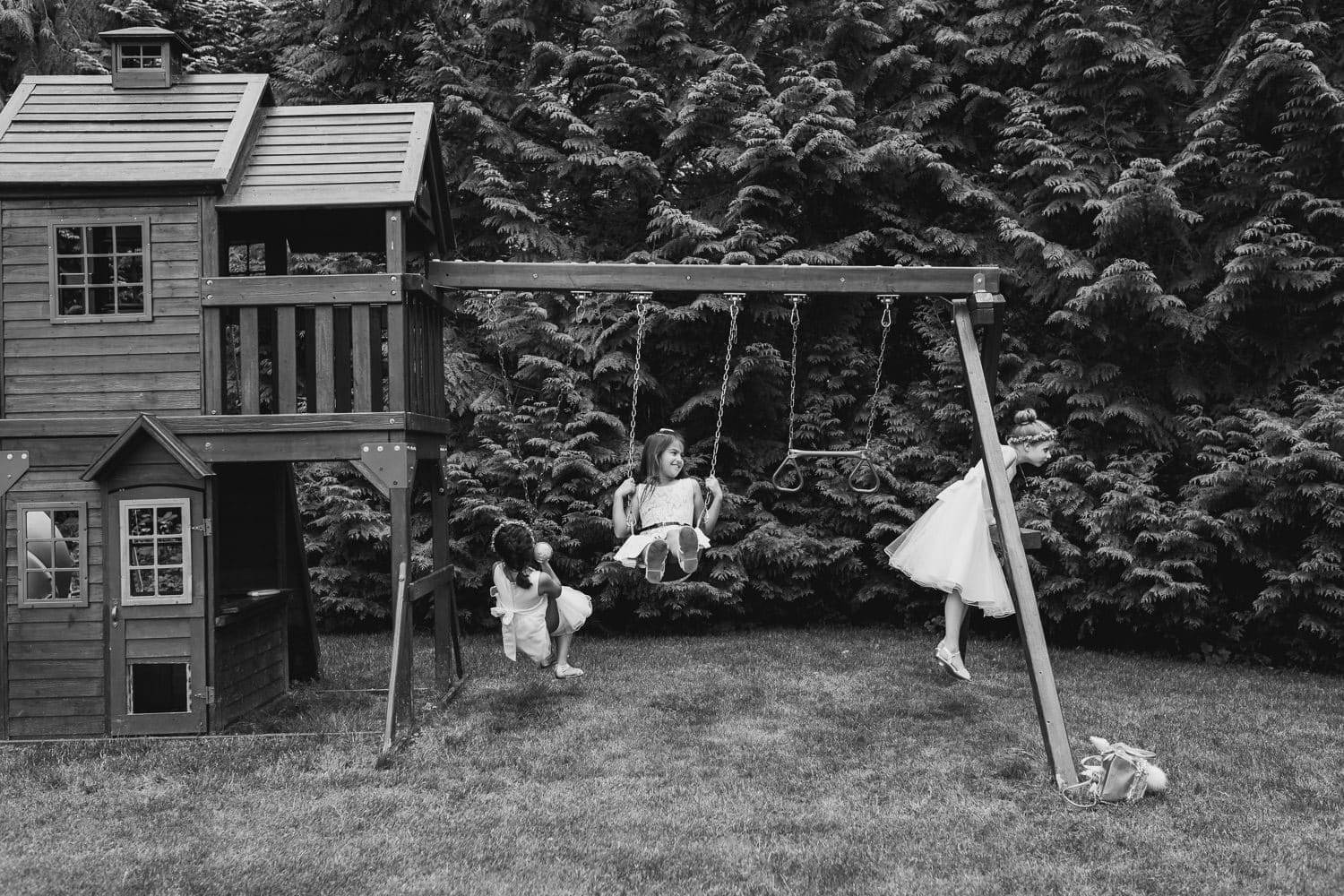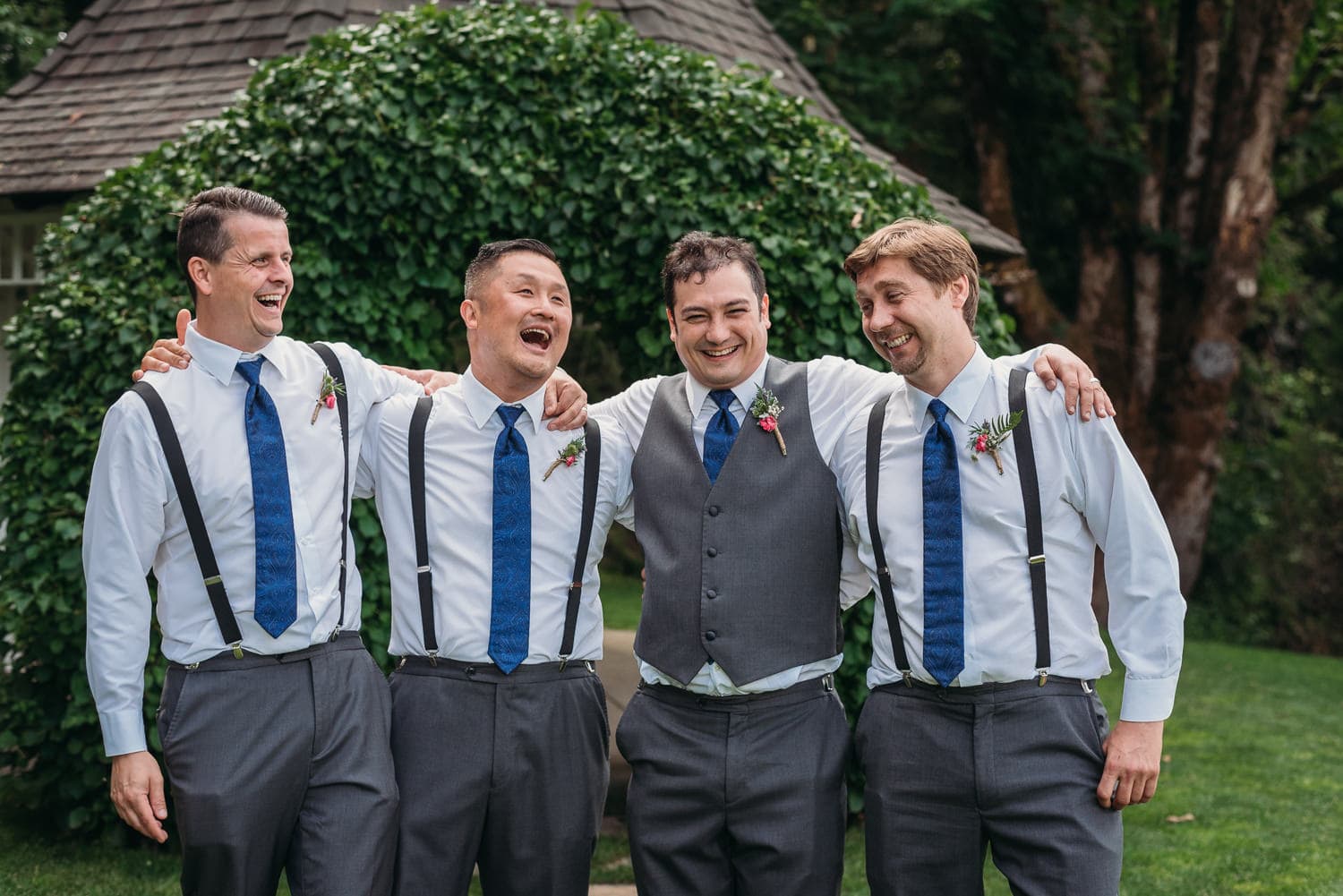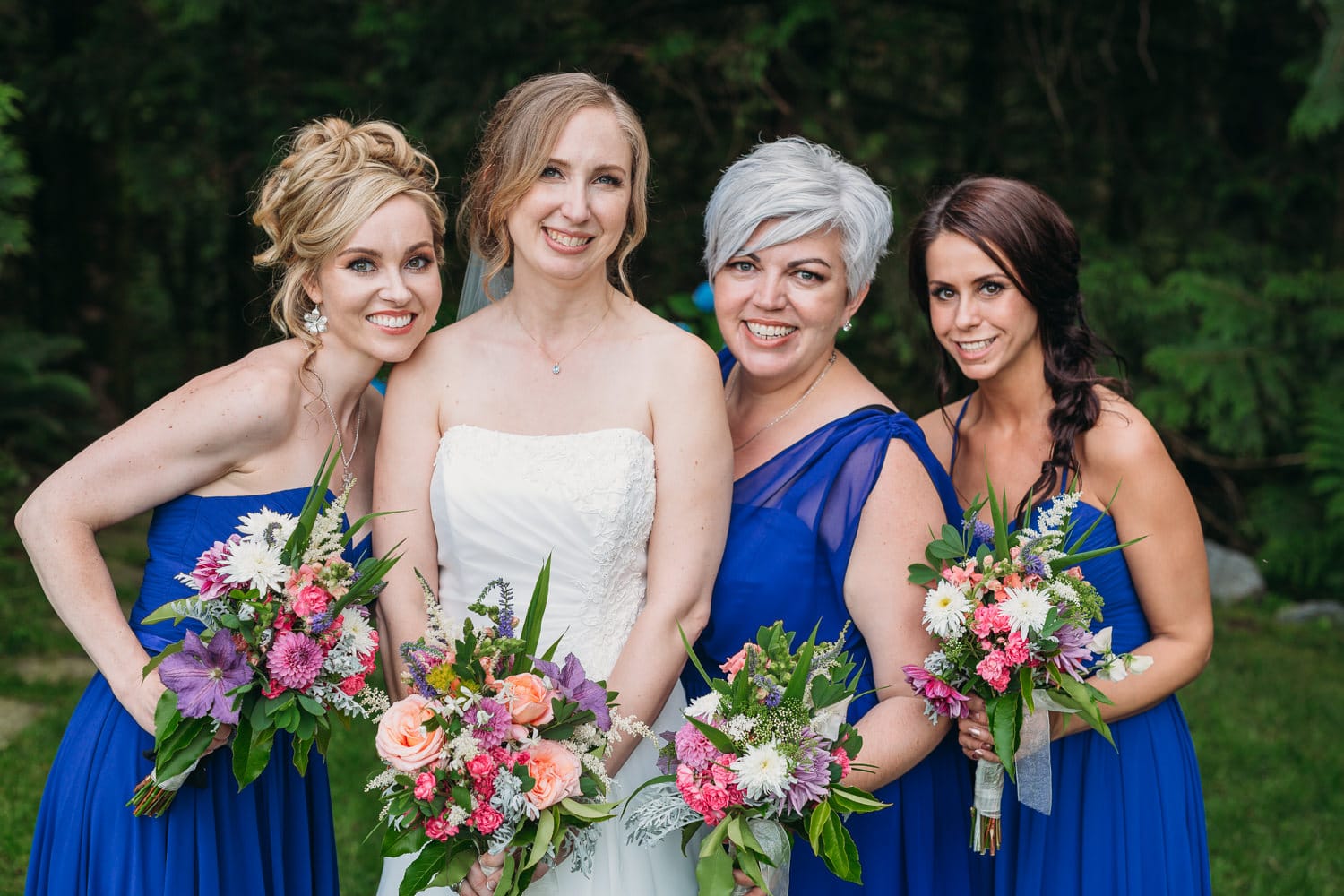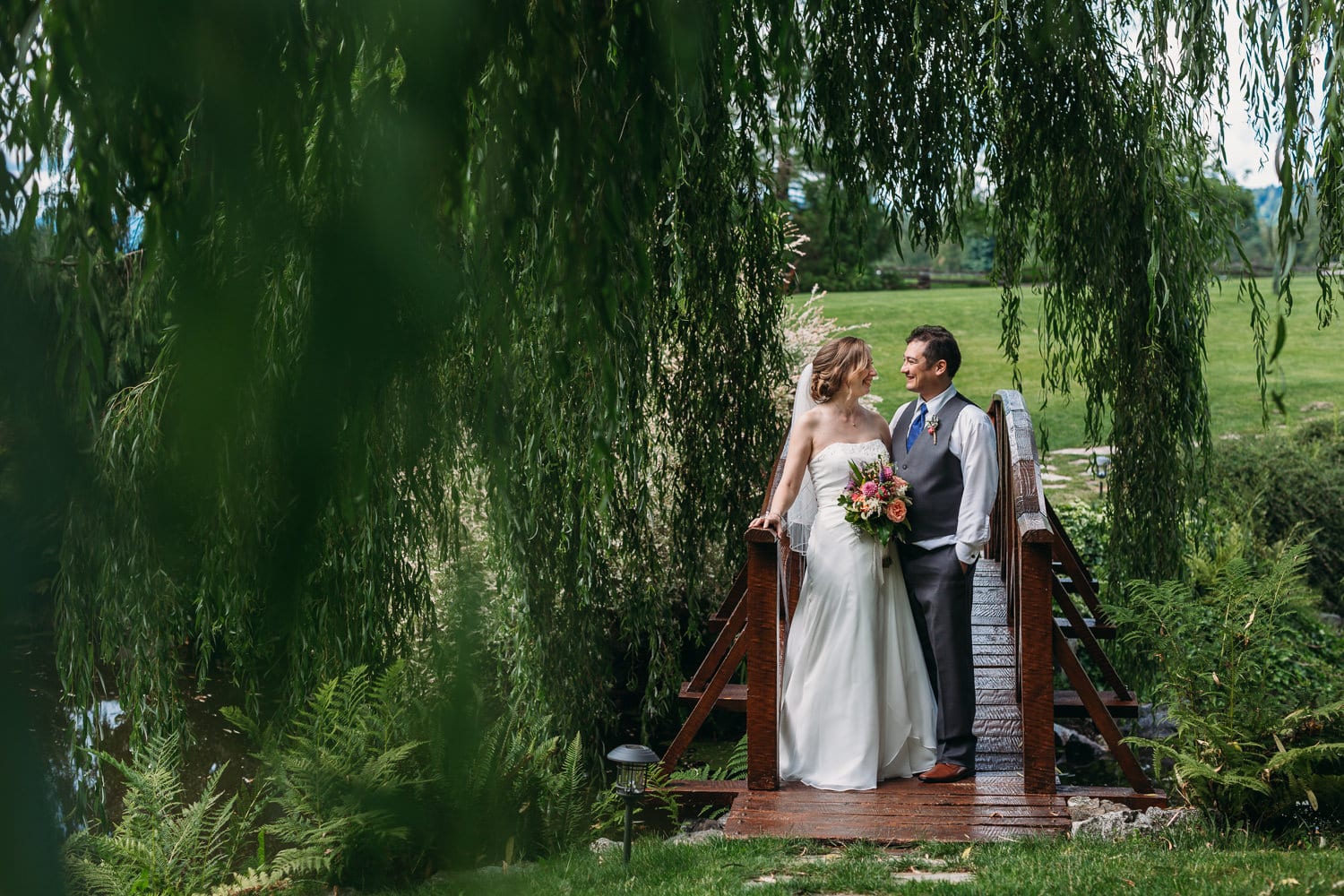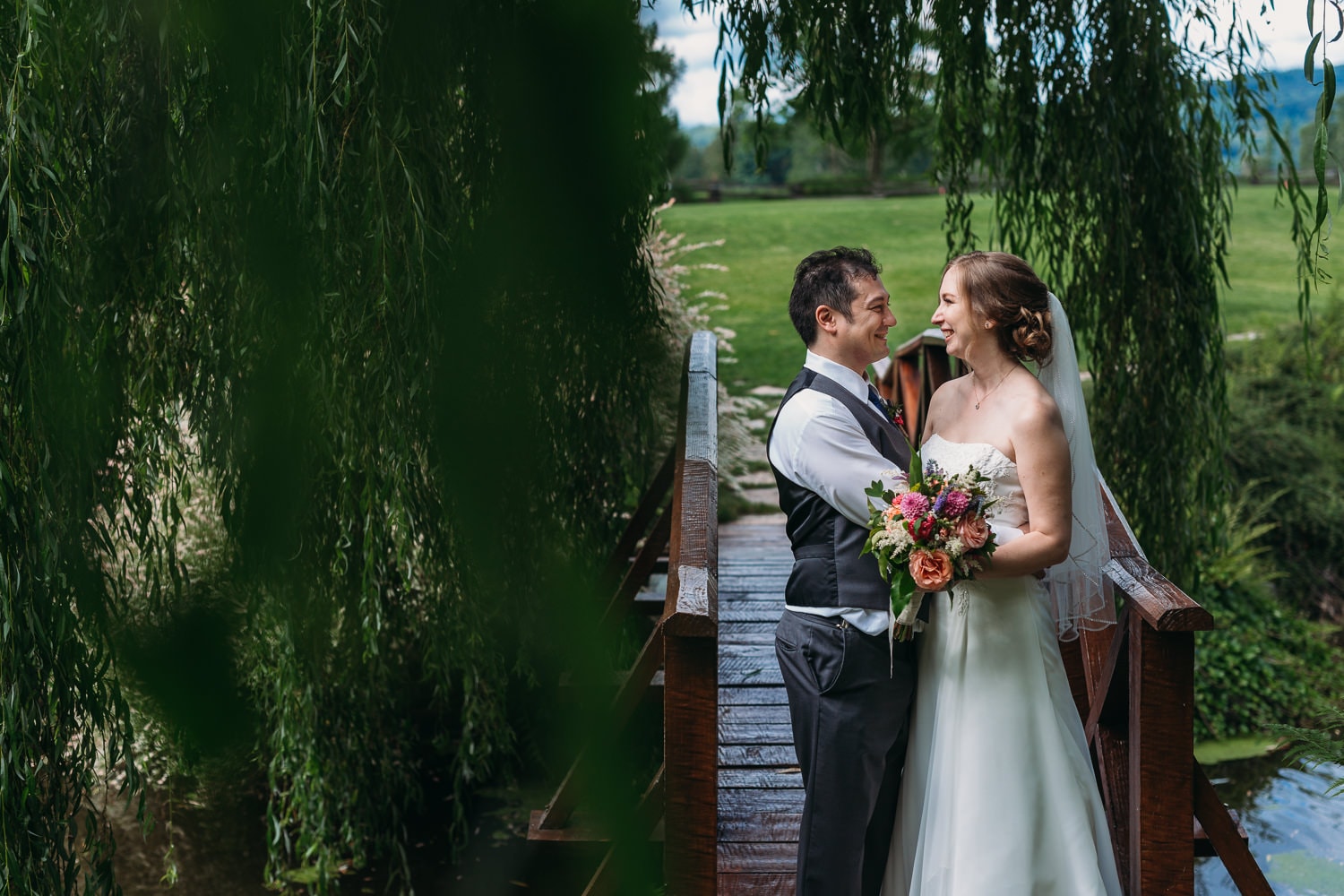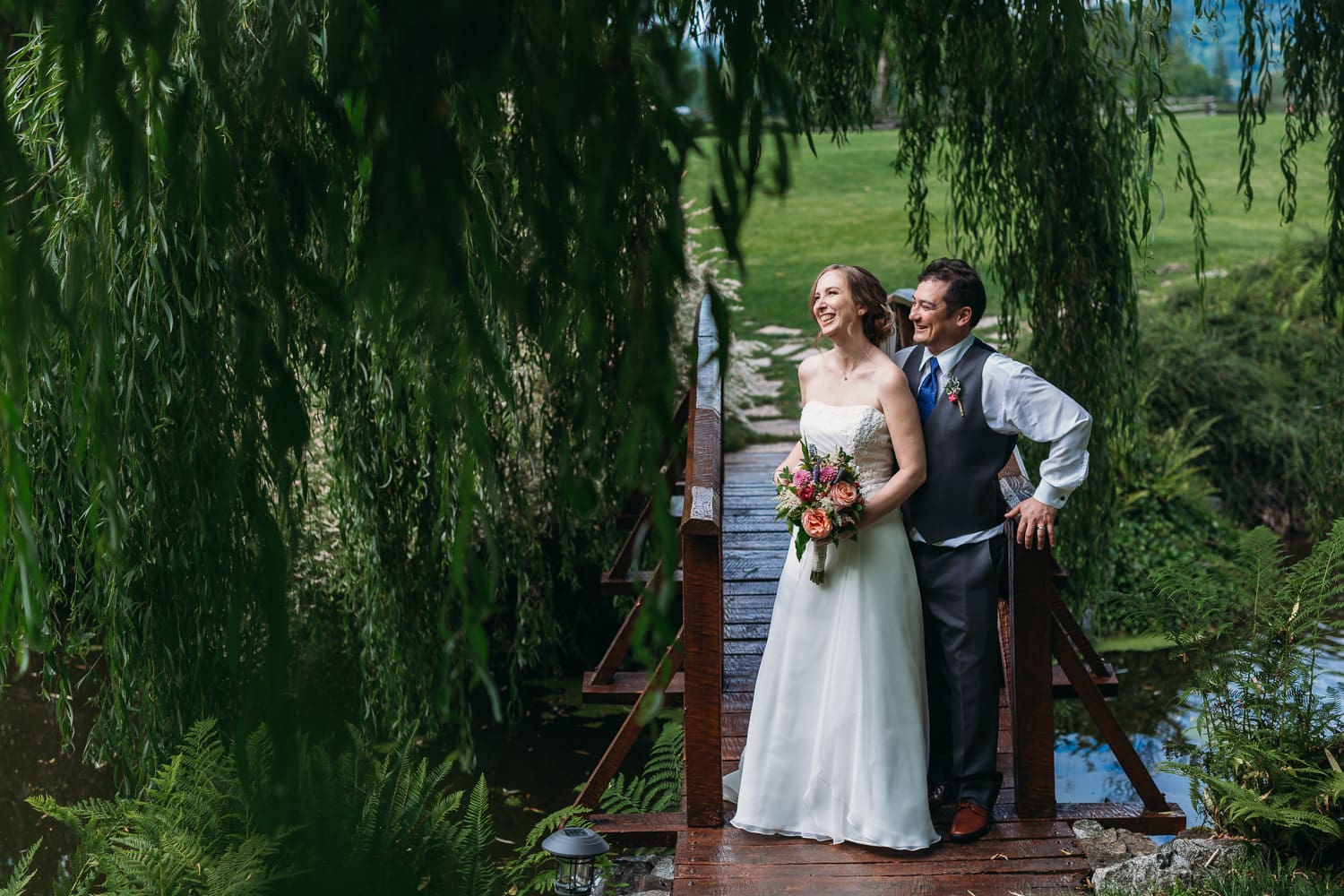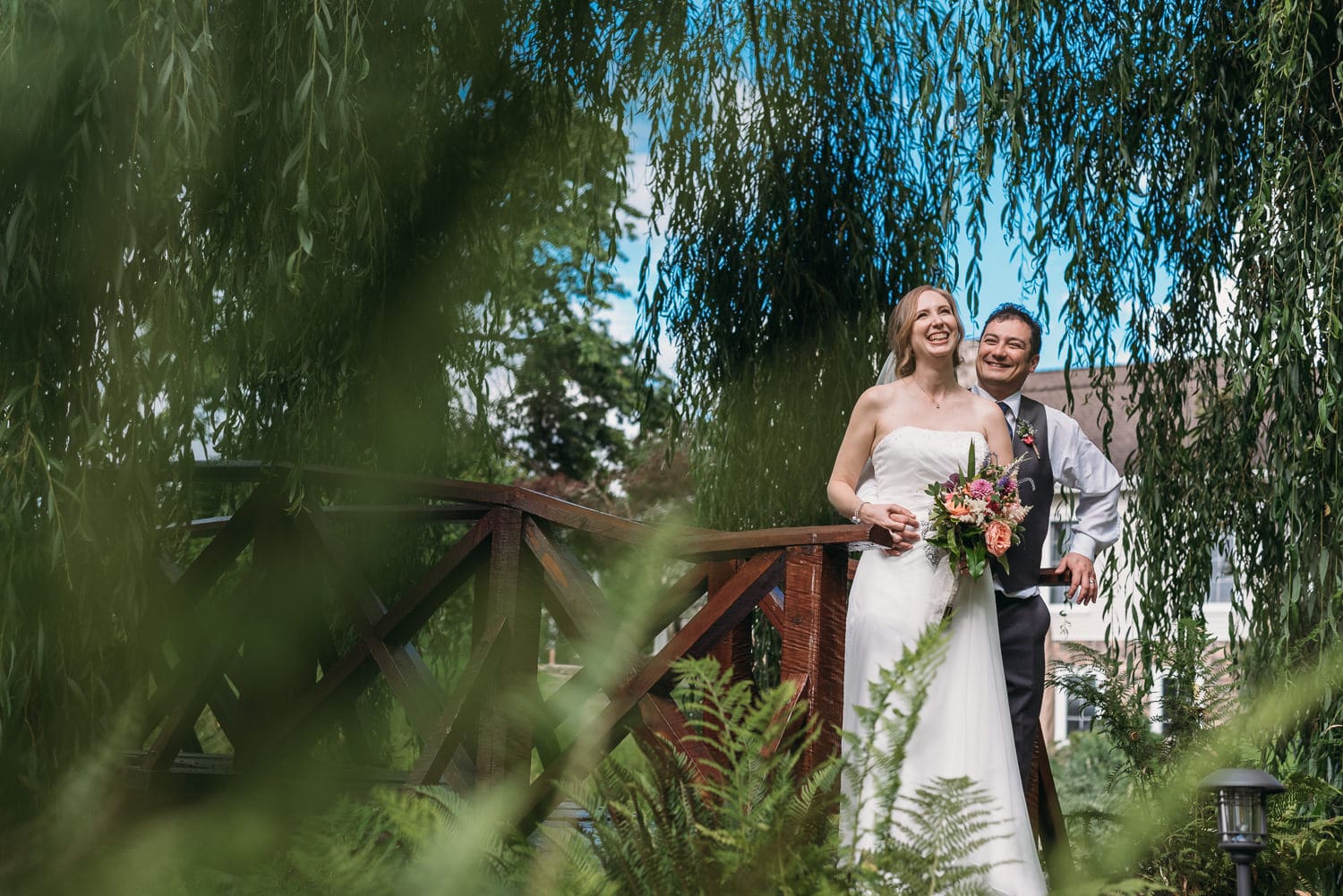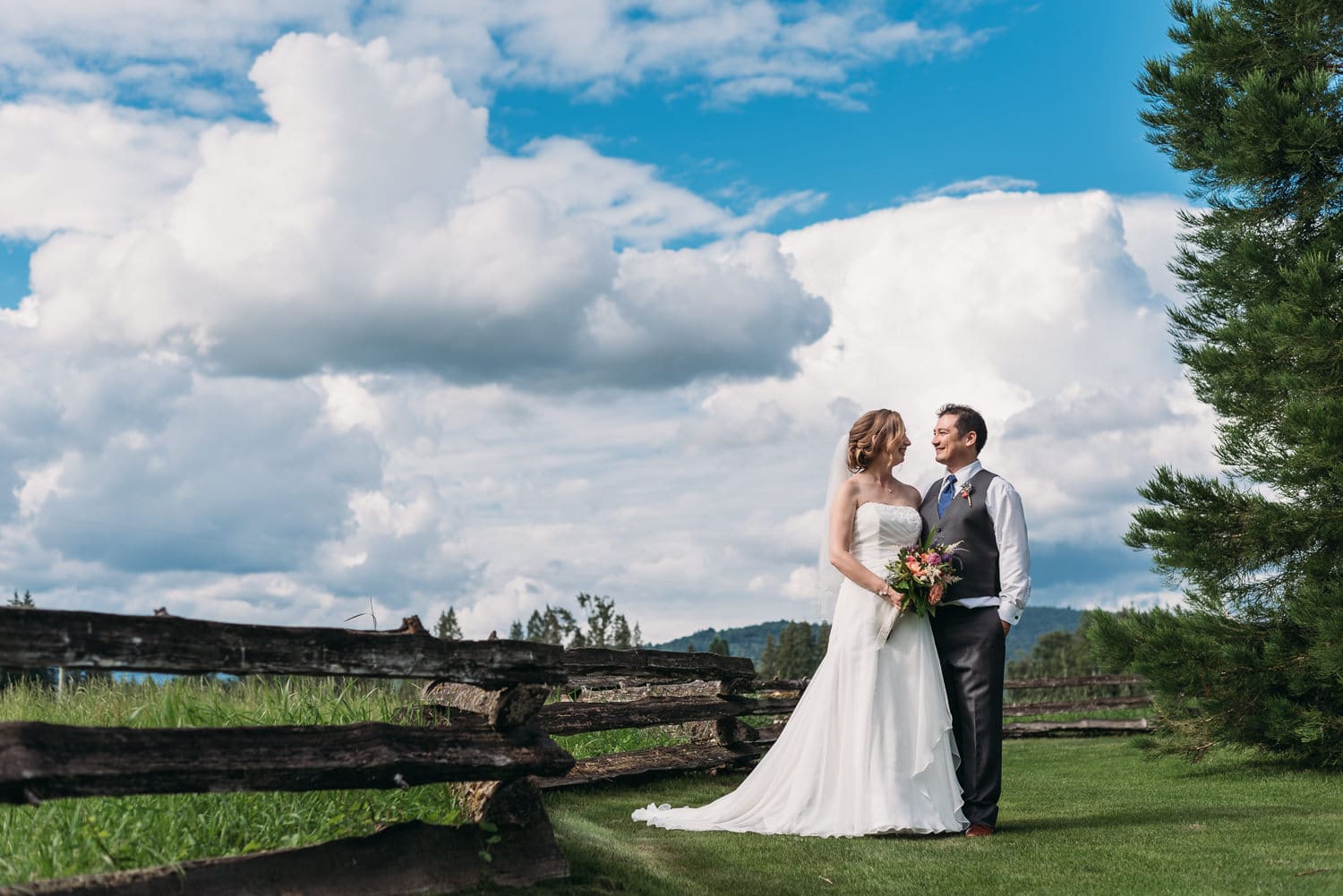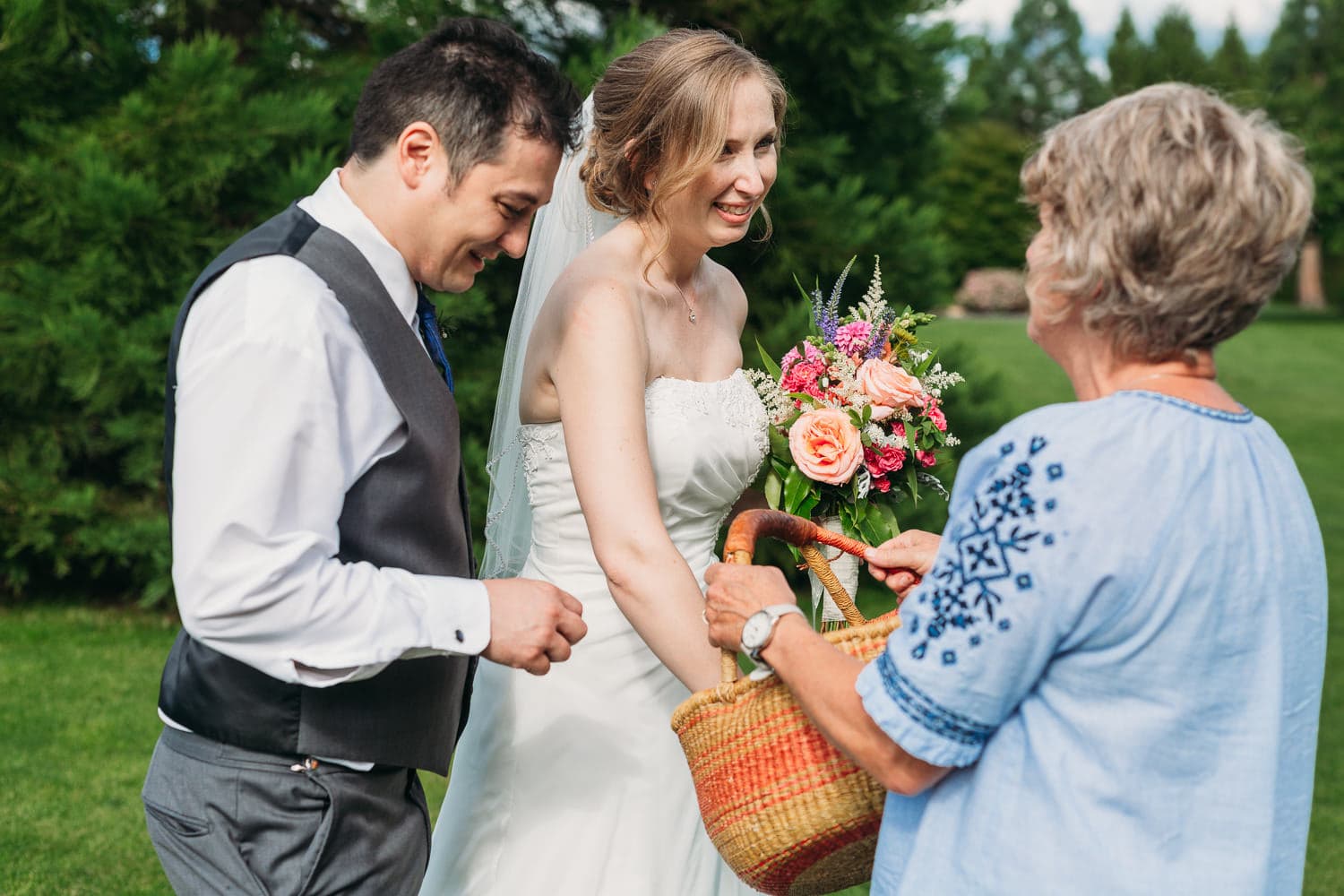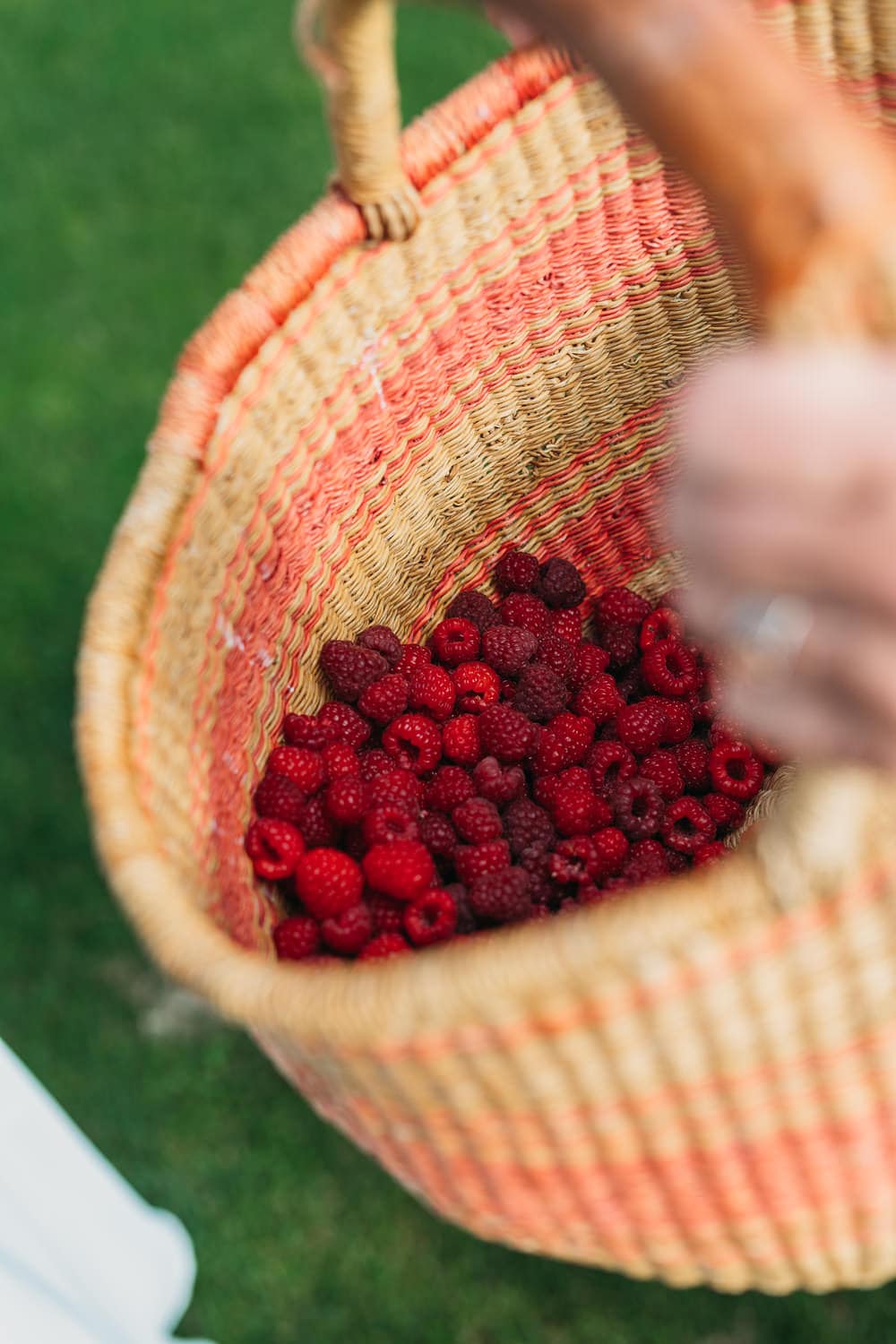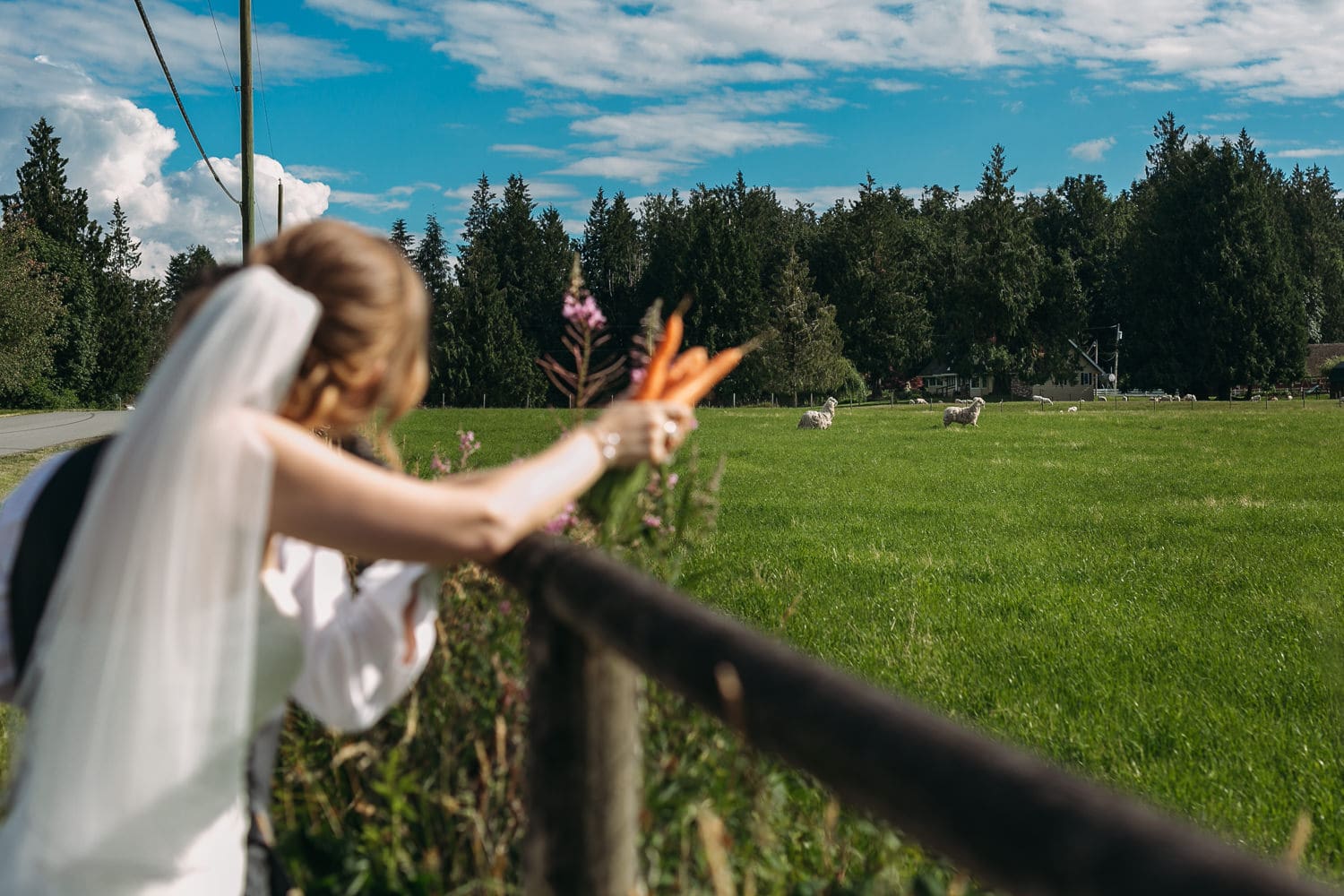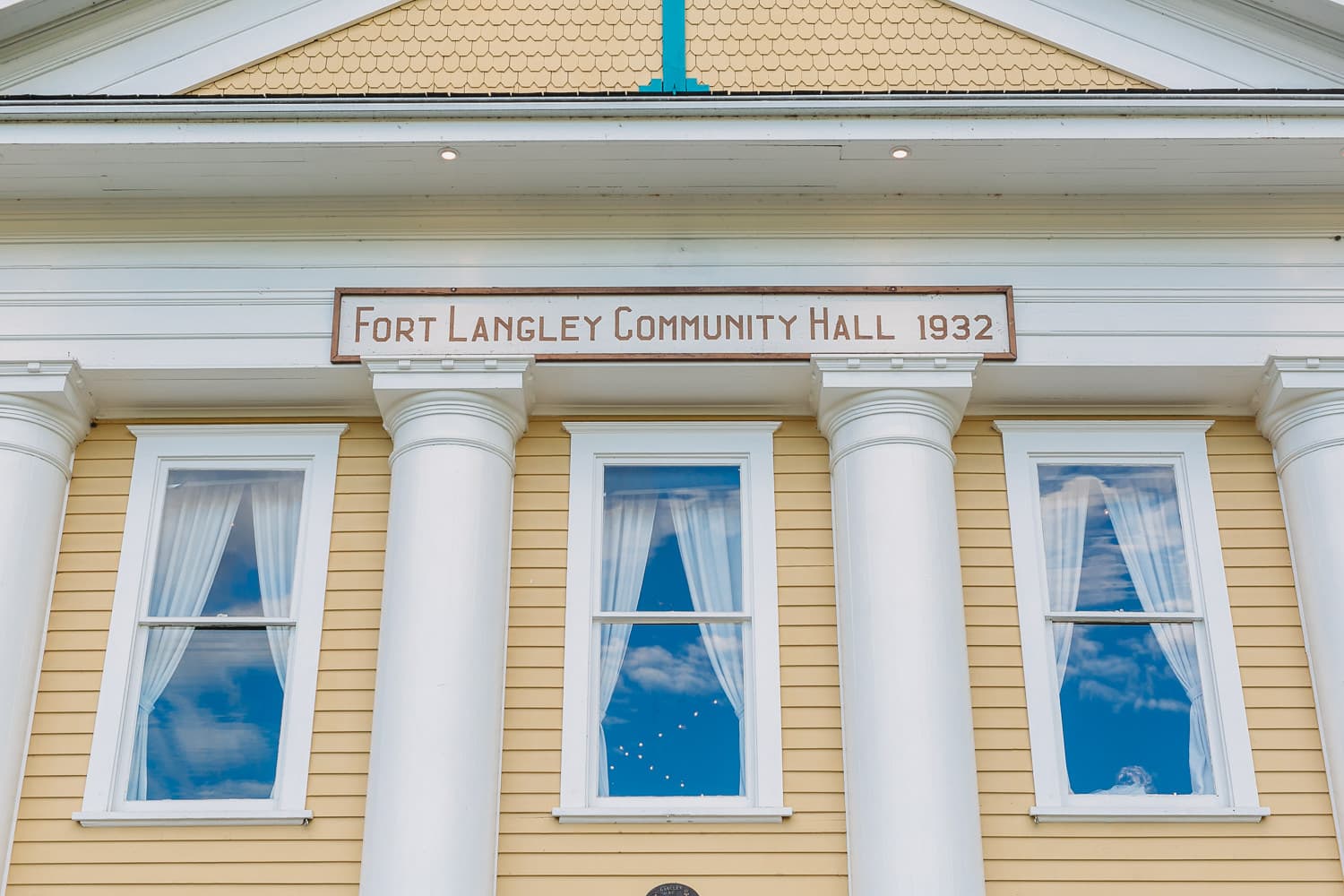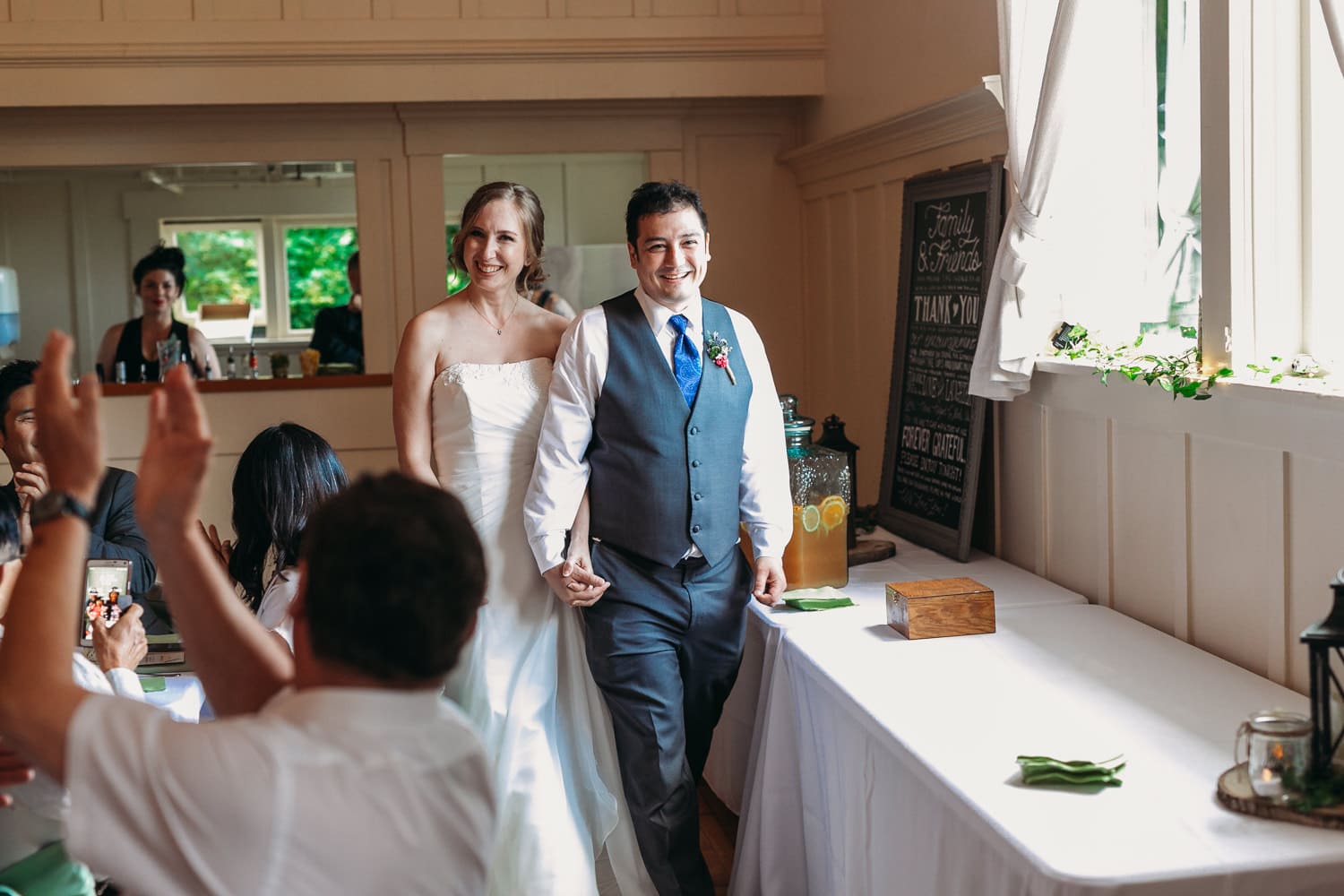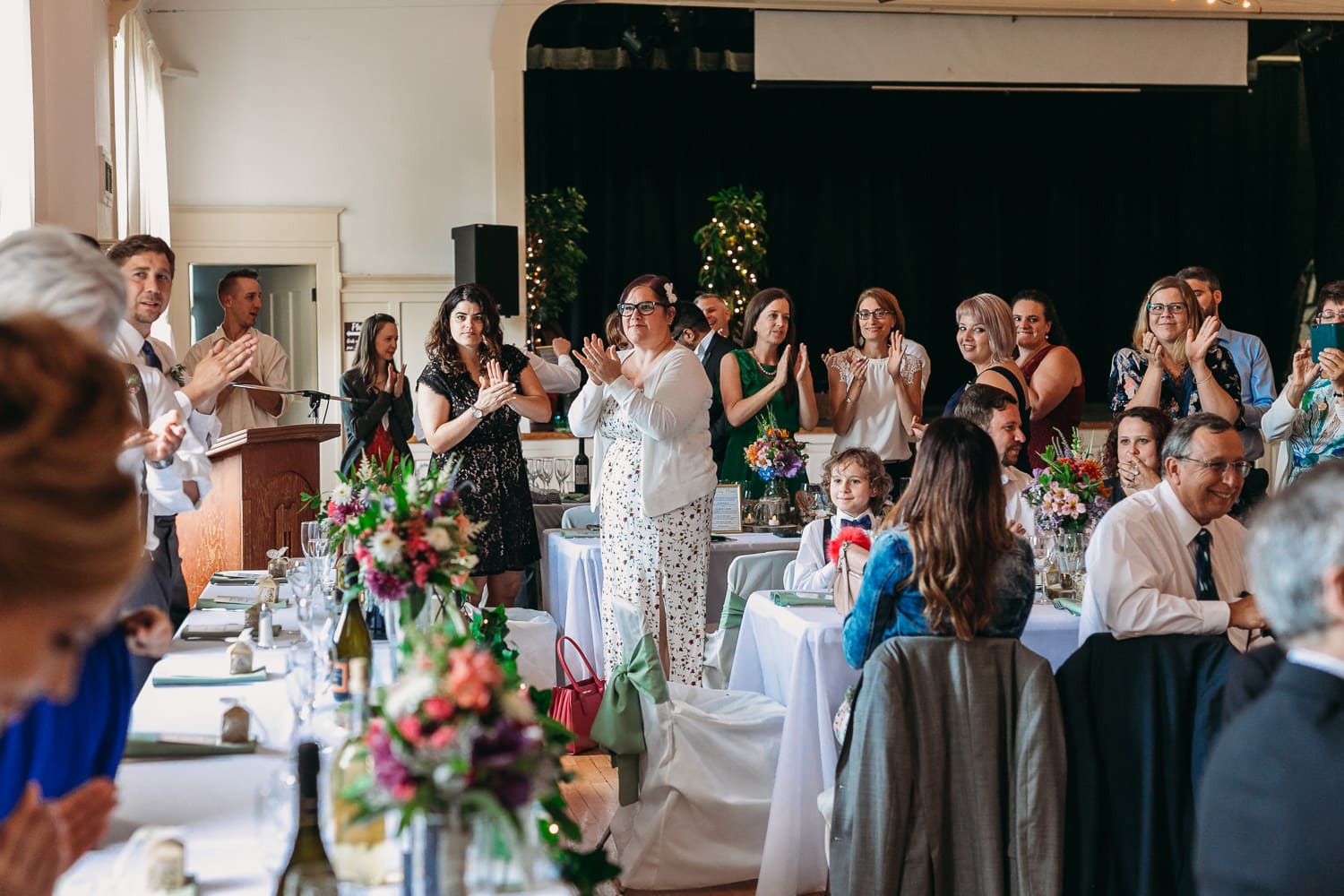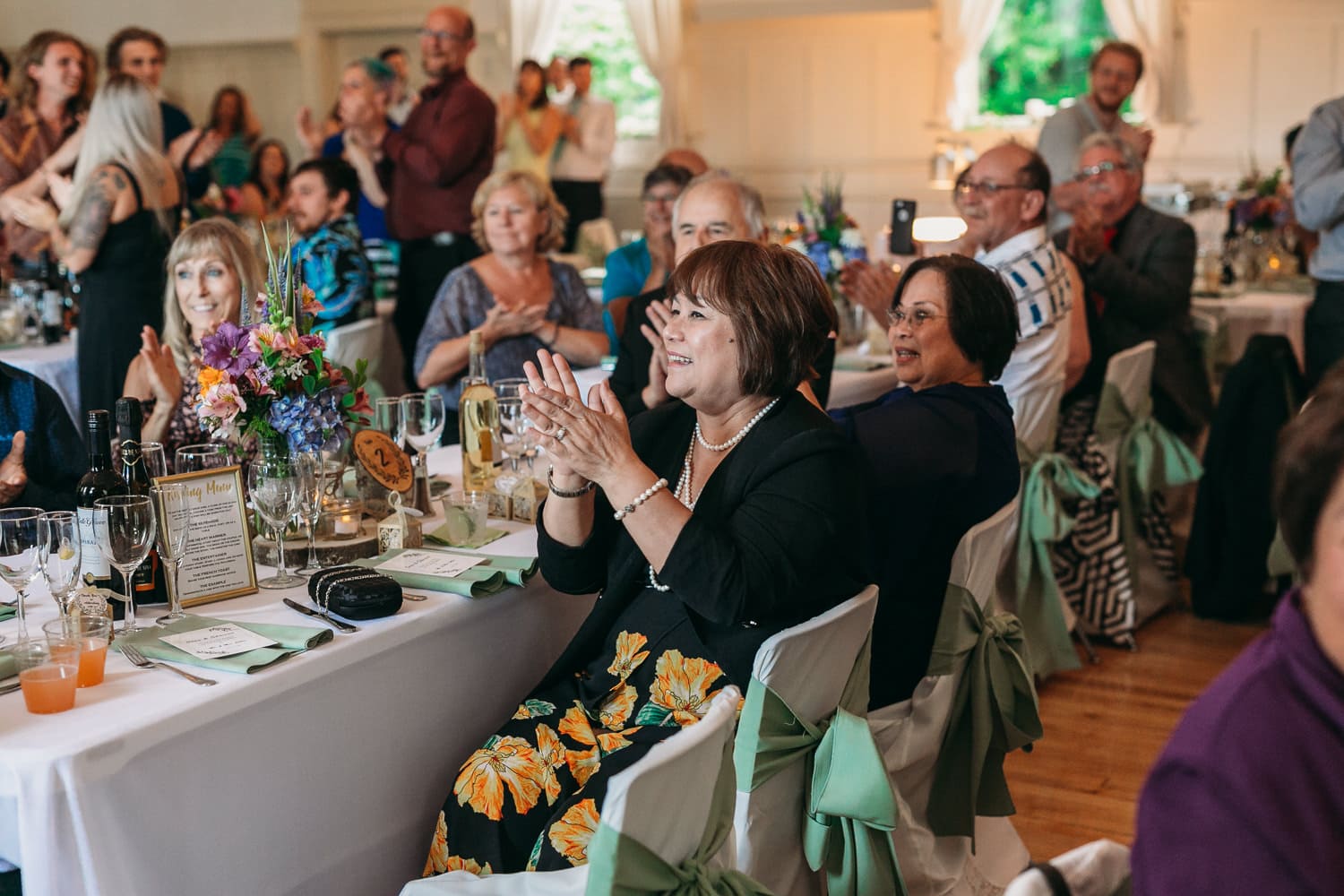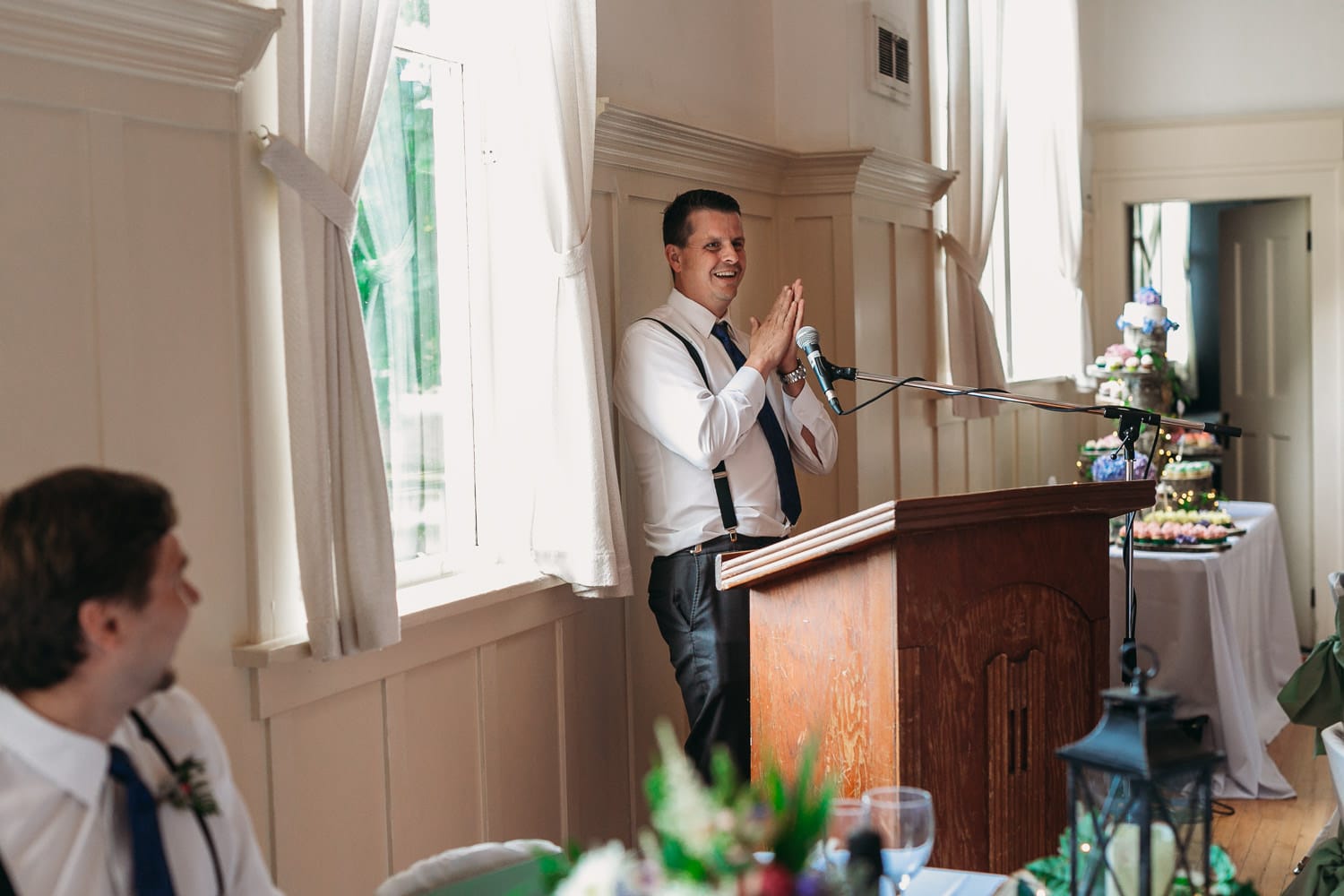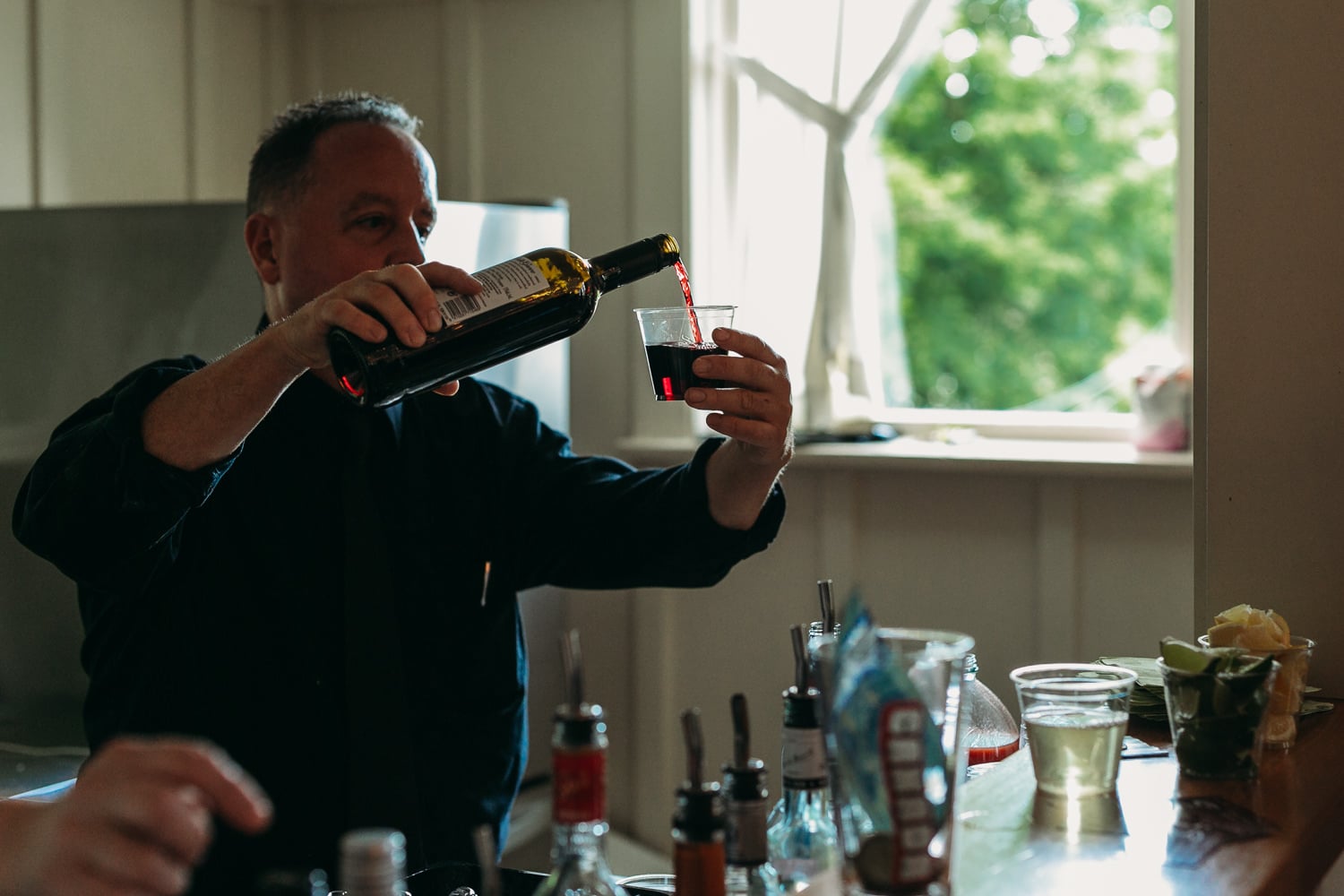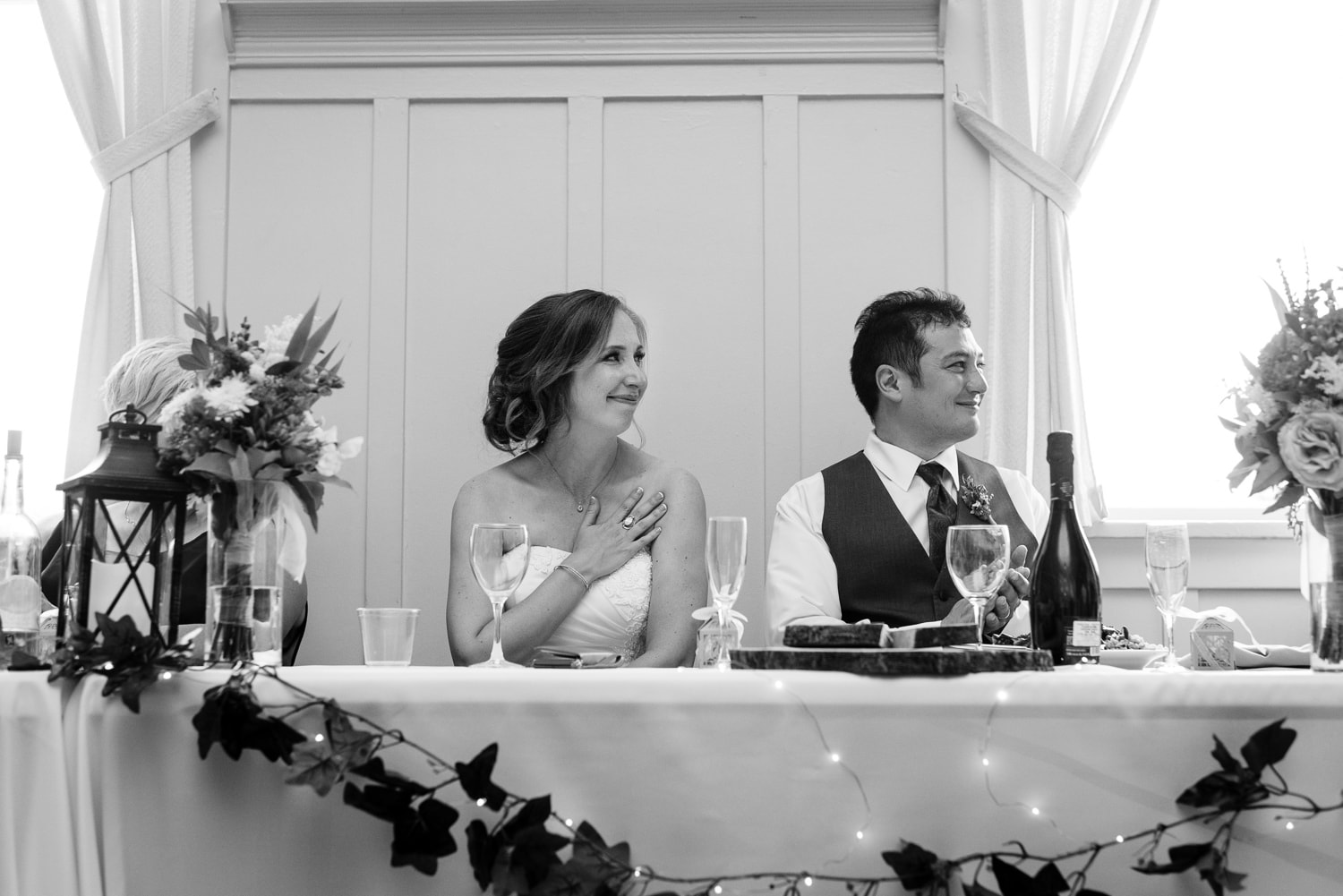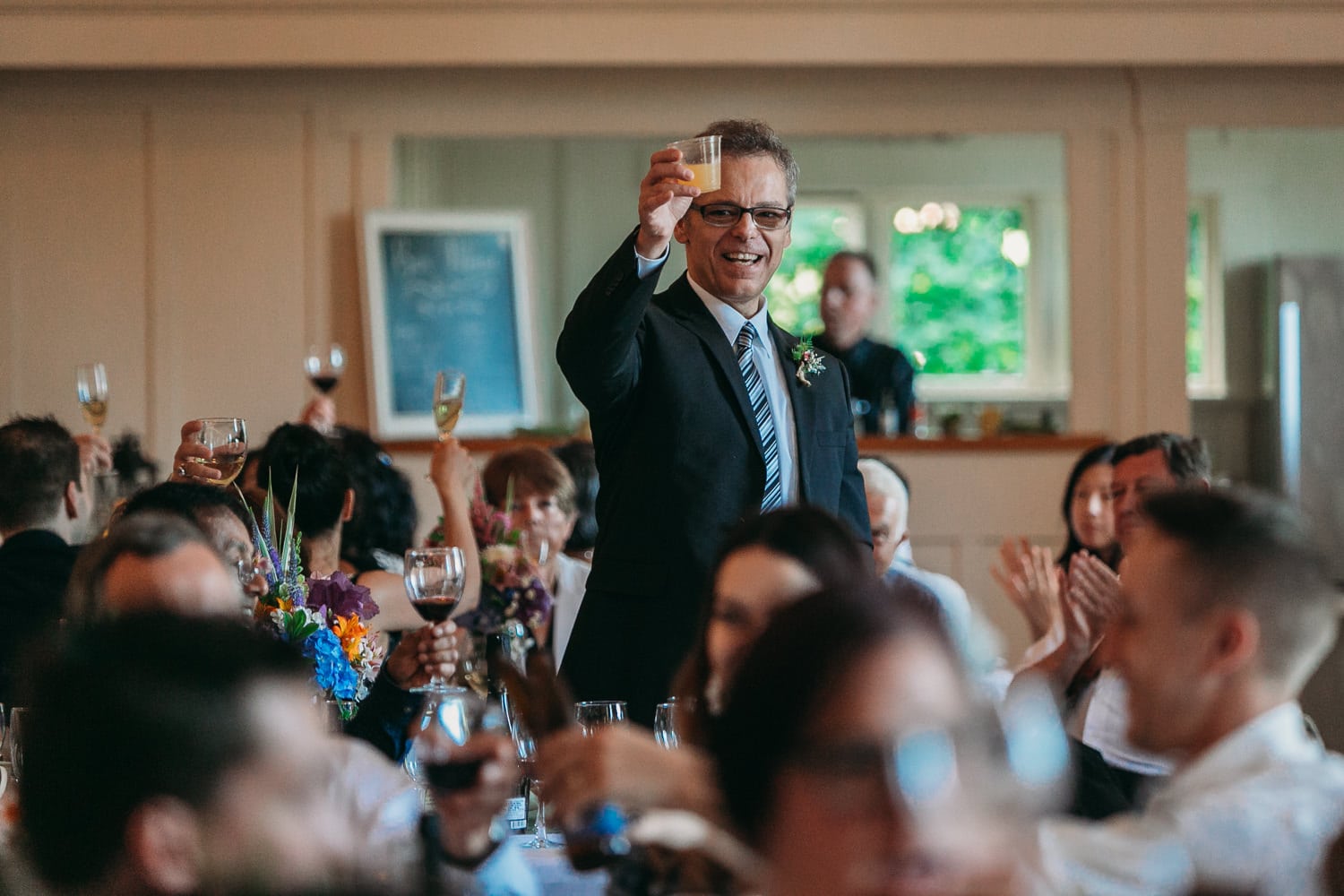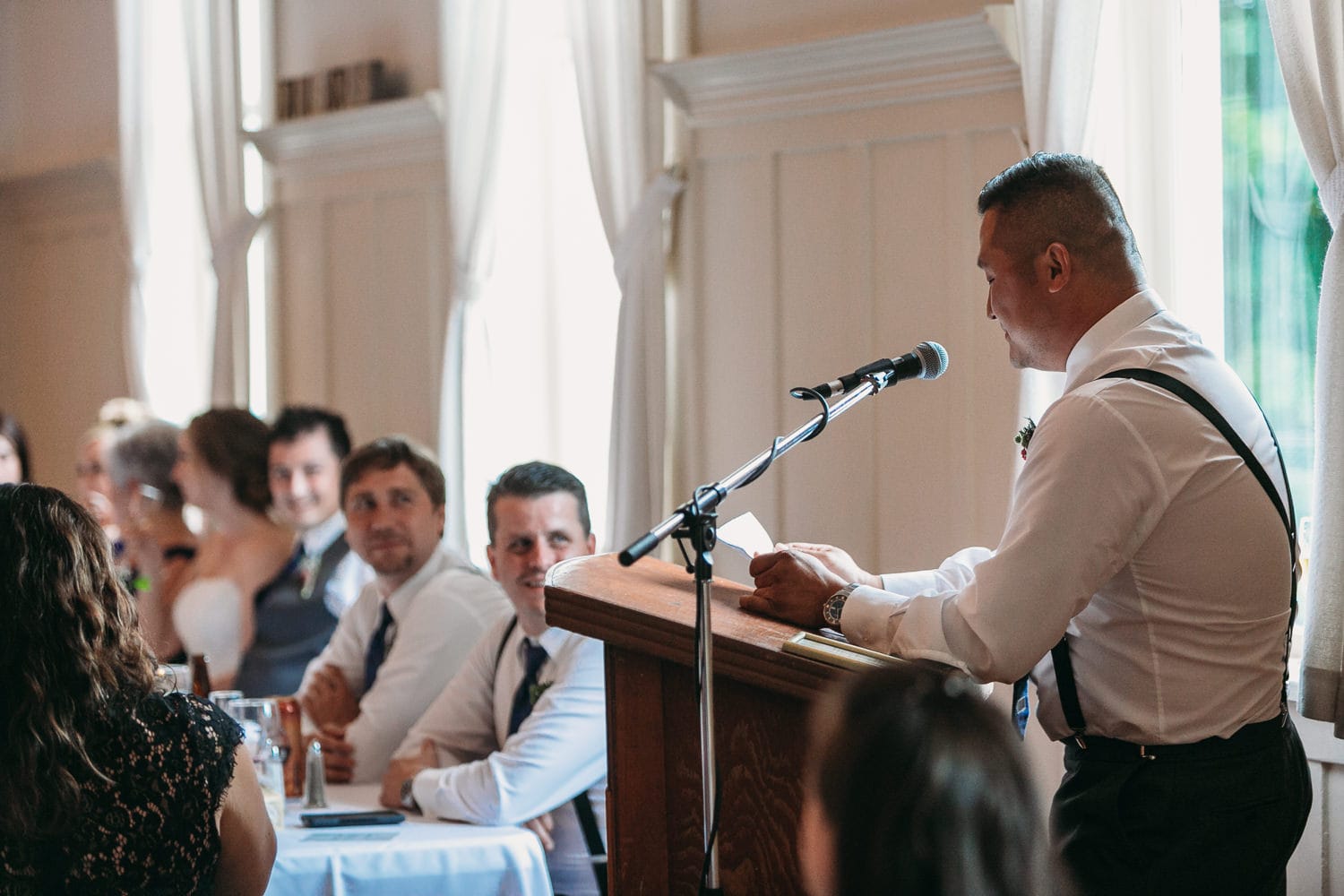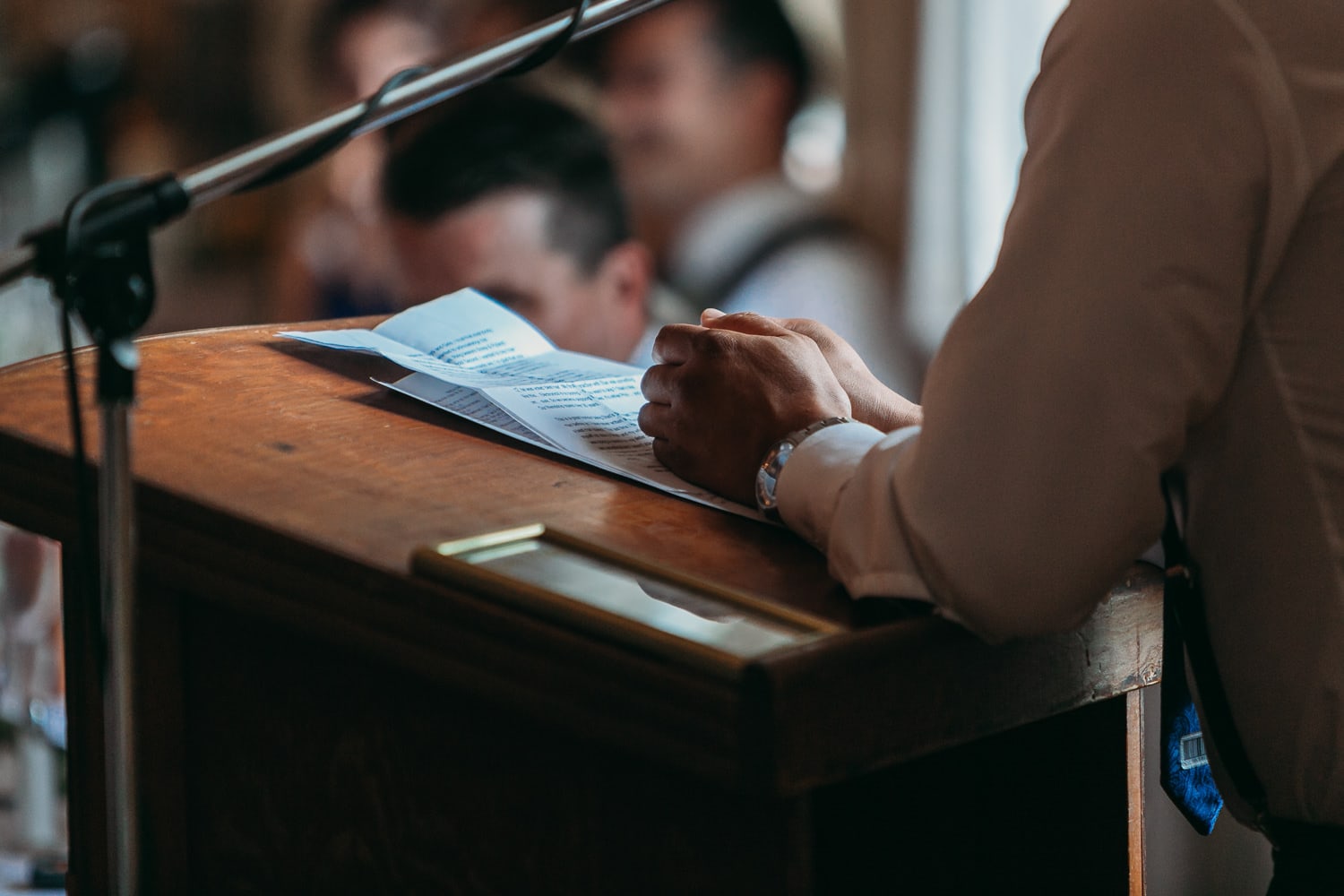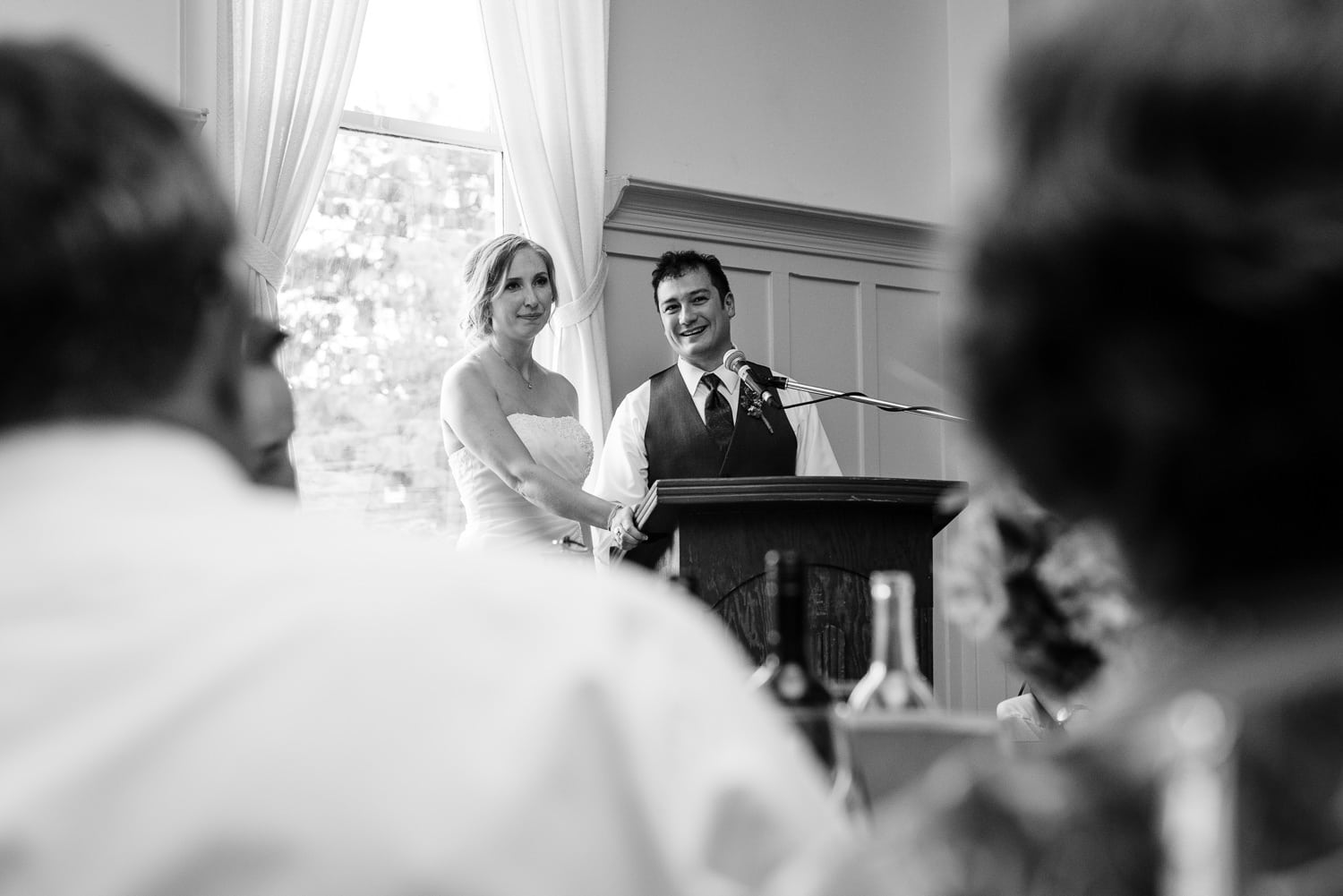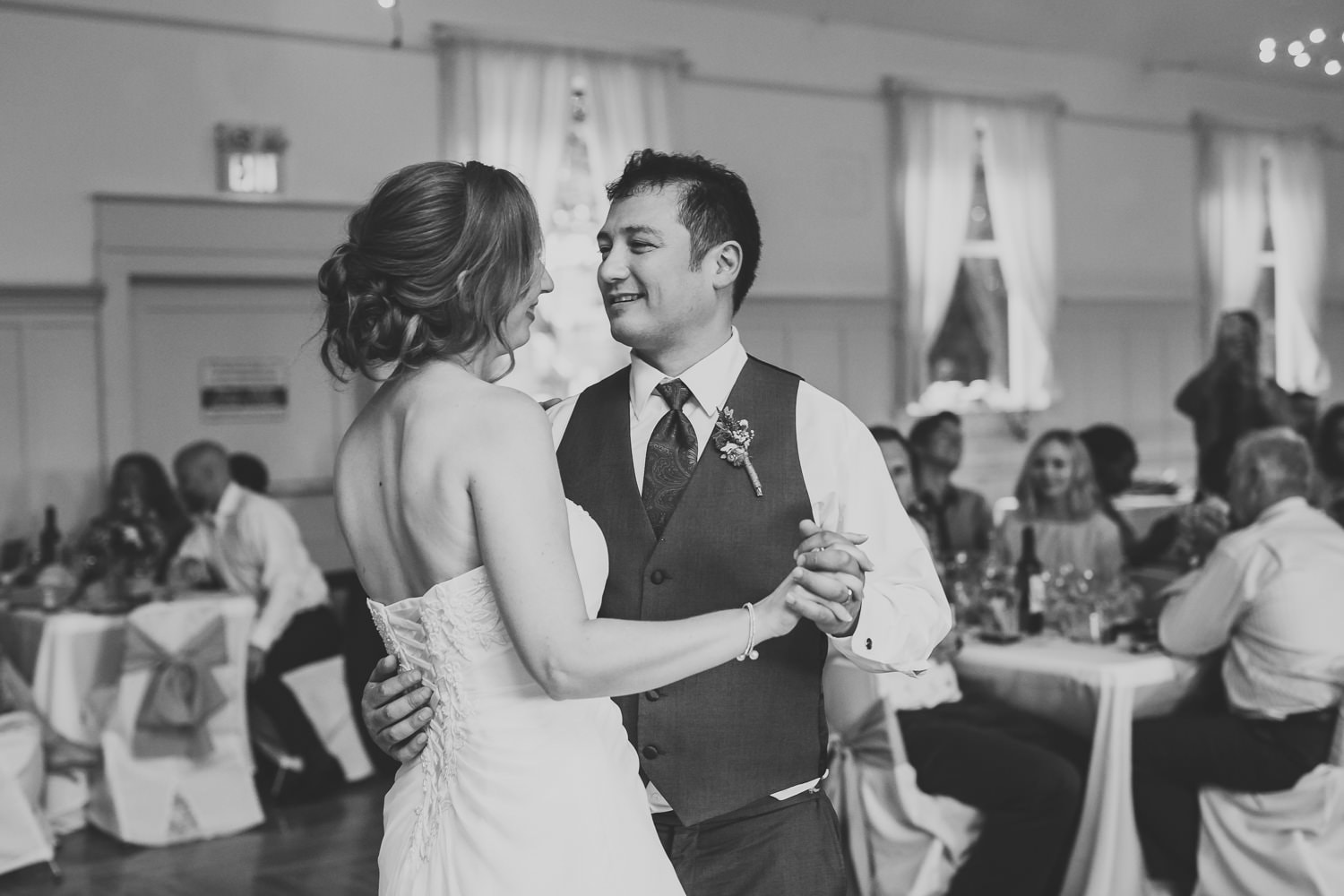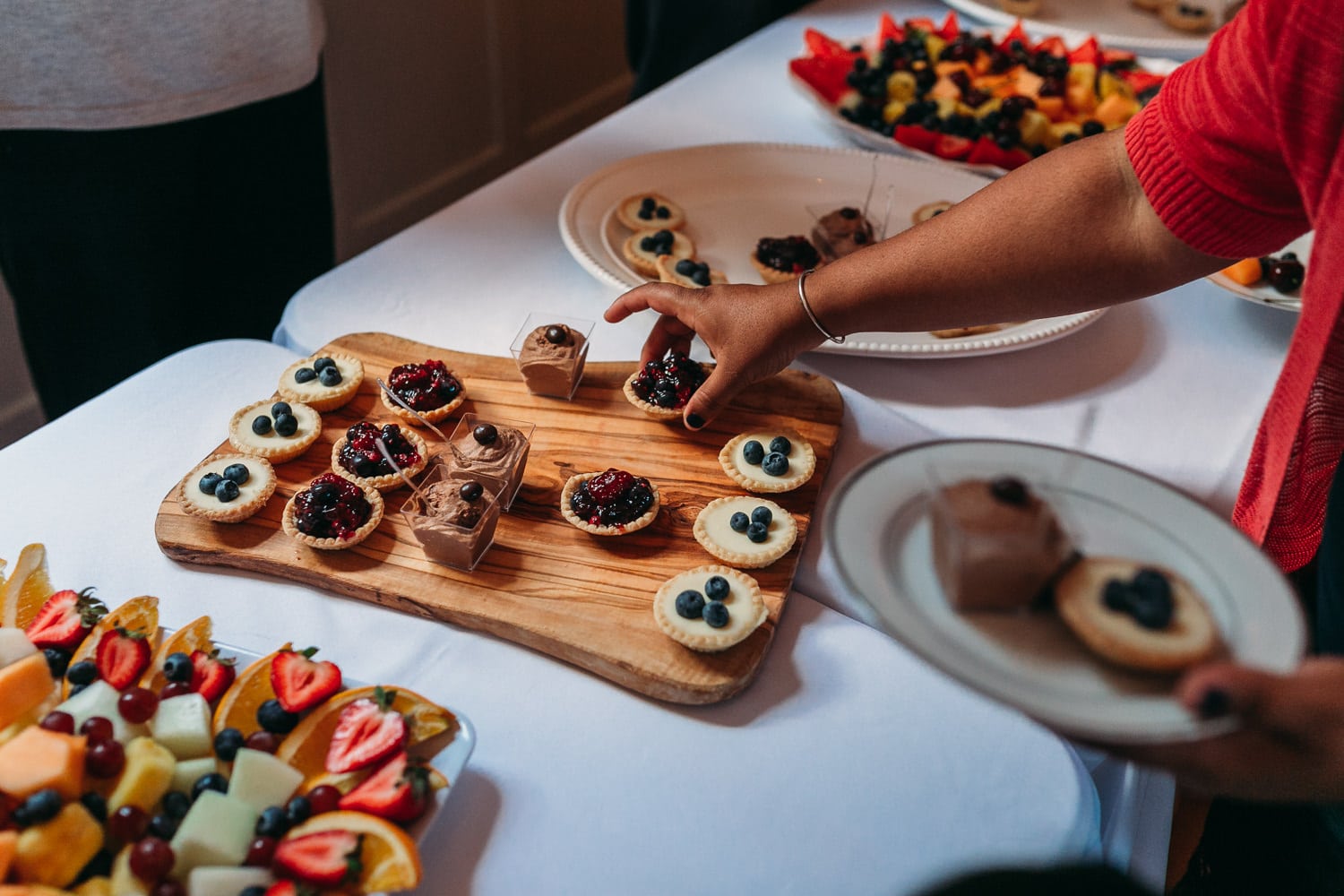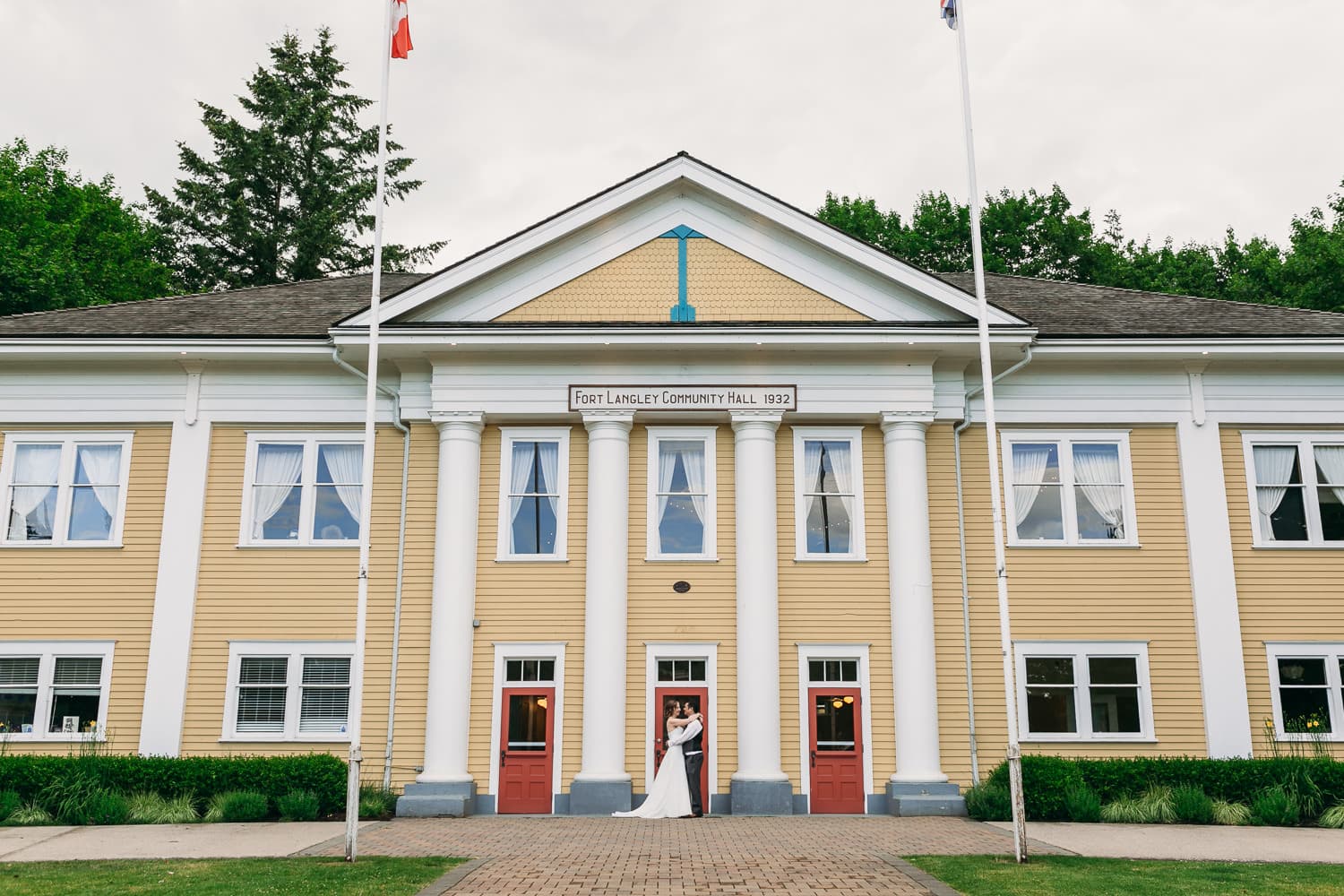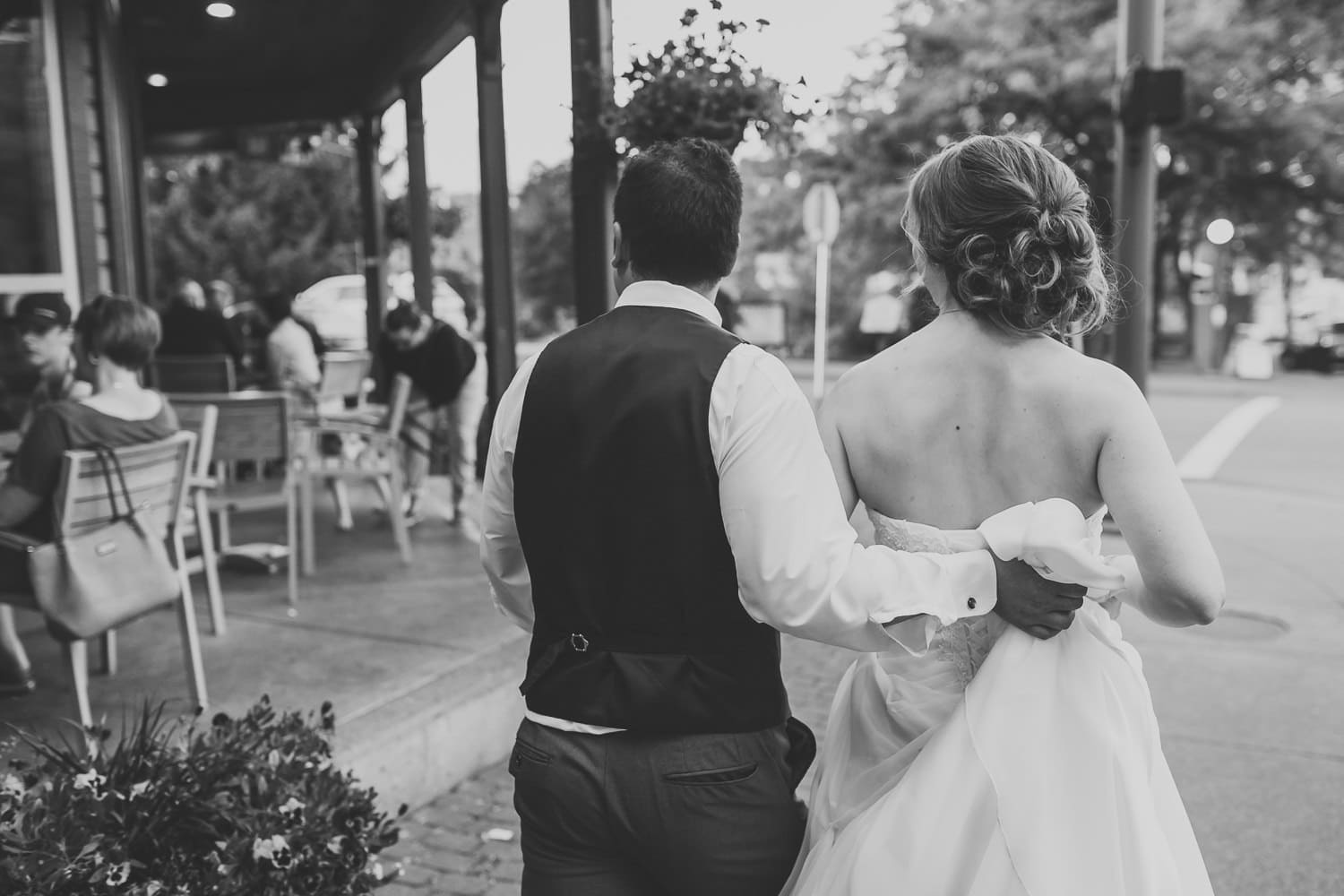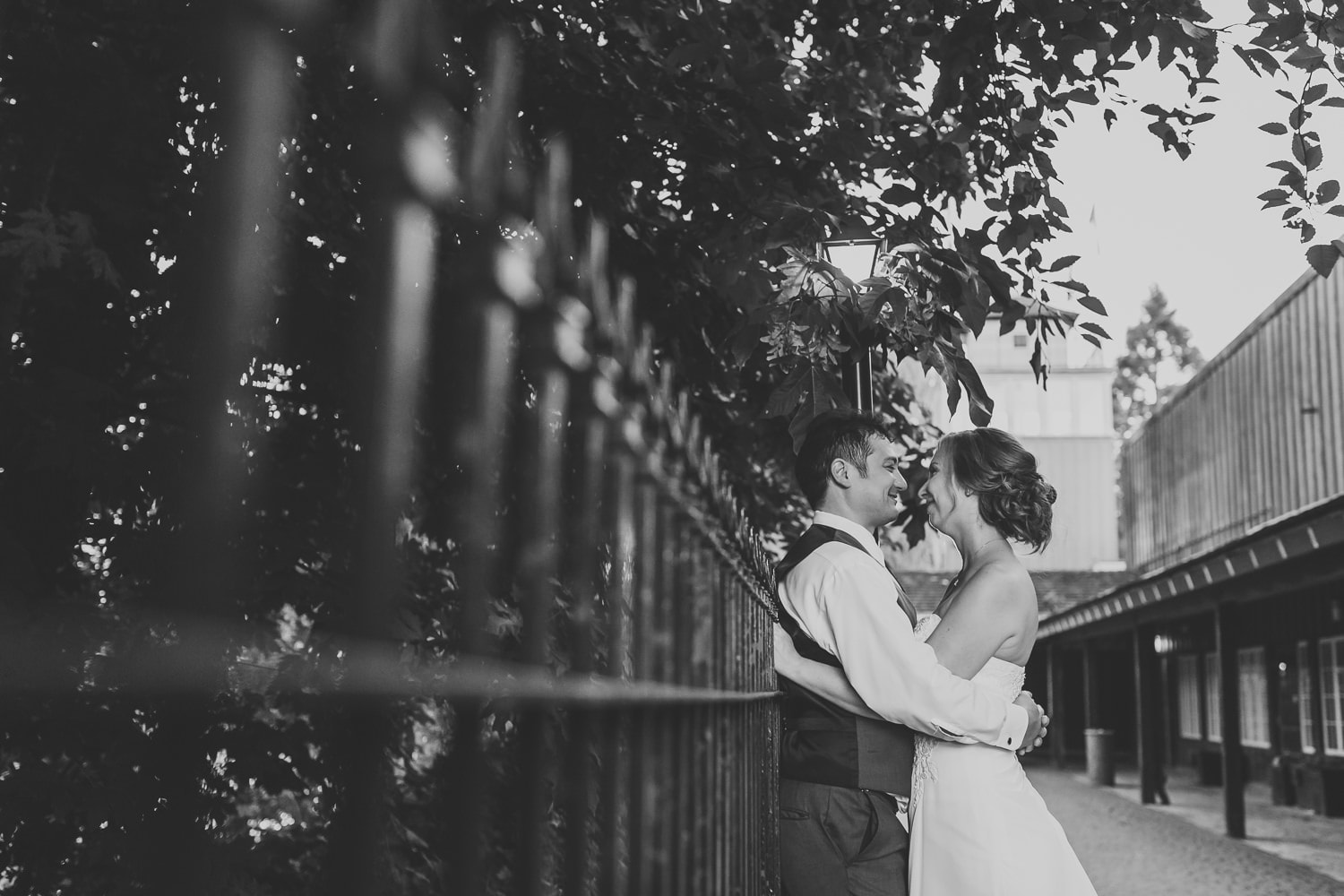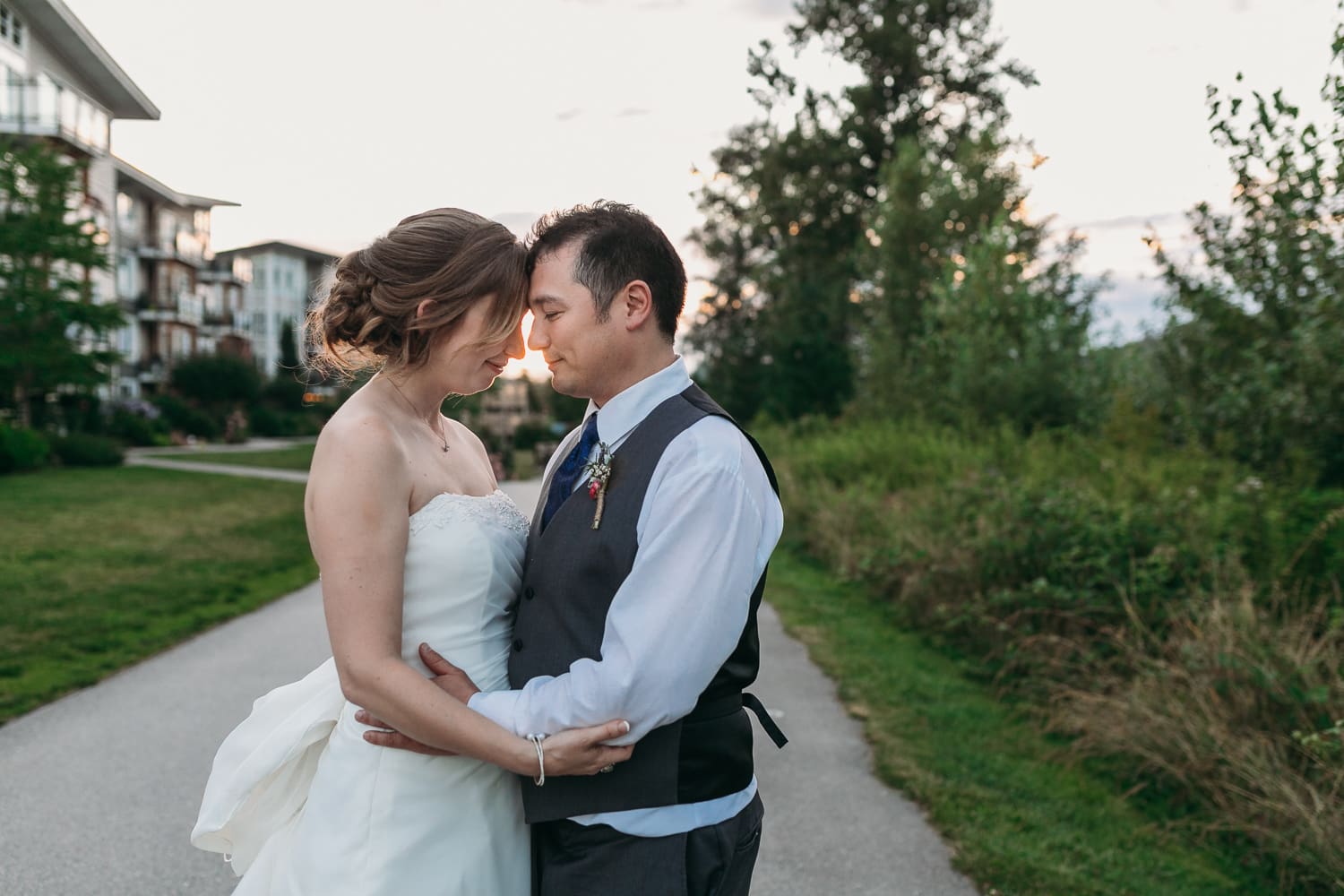 Cupcakes: Tracycakes
Catering: Tastefully Yours By Jeff
Officiant: Joanne Knight