Rustic Barn Wedding at Hopcott Farms Pitt Meadows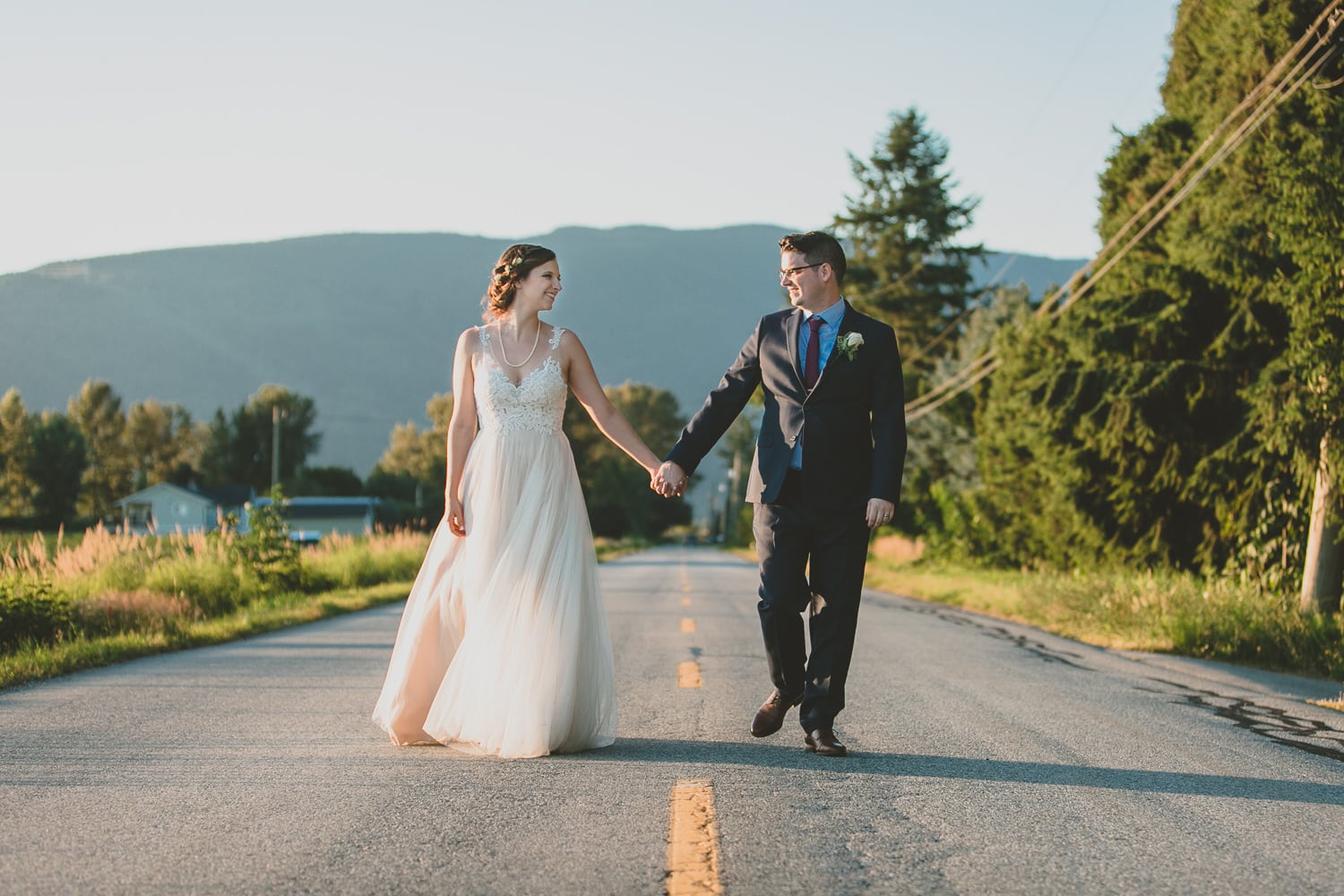 Brittany & Sean had their a chill summer wedding at Hopcott Farms, one of my fave venues for that relaxed, backyard party vibe. (Except in this case that backyard has goats, a corn field, and a giant tube slide).
It was a swelteringly hot July day, but the nice thing about having your whole wedding day in one place is that there's flexibility with the schedule. When we went out to do portraits after the ceremony as planned, it was so hot that we decided to just come back to cocktail hour instead and save the rest of the couples' portraits for after dinner. Which turned out to be the perfect time to sneak out in the cooler air for some quiet alone time (well, with their professional third wheel, that is).
There were lots of creative personal touches, one of my favourites being the vintage typewriter guestbook. The guests were having a great time typing out a message to the couple, and depending on their age it was sometimes their first time using one! Then they would take a polaroid photo to go with the message for the guestbook. The couple even used the typewriter to type out the guests names for the perfectly quirky seating chart.
Brittany & her mom have their own baking business called M&B Occasions, and they made all the delicious treats for the event, including the gorgeous wedding cake! I highly recommend checking them out if you're looking for custom cakes/cookies for your event.
And who wouldn't love a DIY project that incorporates family heirlooms AND treats. Brittany refinished her grandmother's buffet, painted it a fun turquoise, and filled it with candy. When asked what their favourite part of the planning process was, Brittany's response was "Buying candy for the candy bar". I don't blame her! Wedding planning can be stressful! But lessened when you've got a steady supply of sugar in colourful necklace form.
Venue: Hopcott Farms
Officiant: Christina Stanley @ All Seasons Weddings
Cake & Desserts: M&B Occasions (Bride's business)
Catering: Simply Savory Valley Catering
Makeup Artist: Elysian Beauty Bar
Wedding Dress: BHLDN
Tables: Woodpecker Tables
(This wedding was photographed before Covid-19)