Intimate Fraser Valley Elopement // BC Elopement Photographer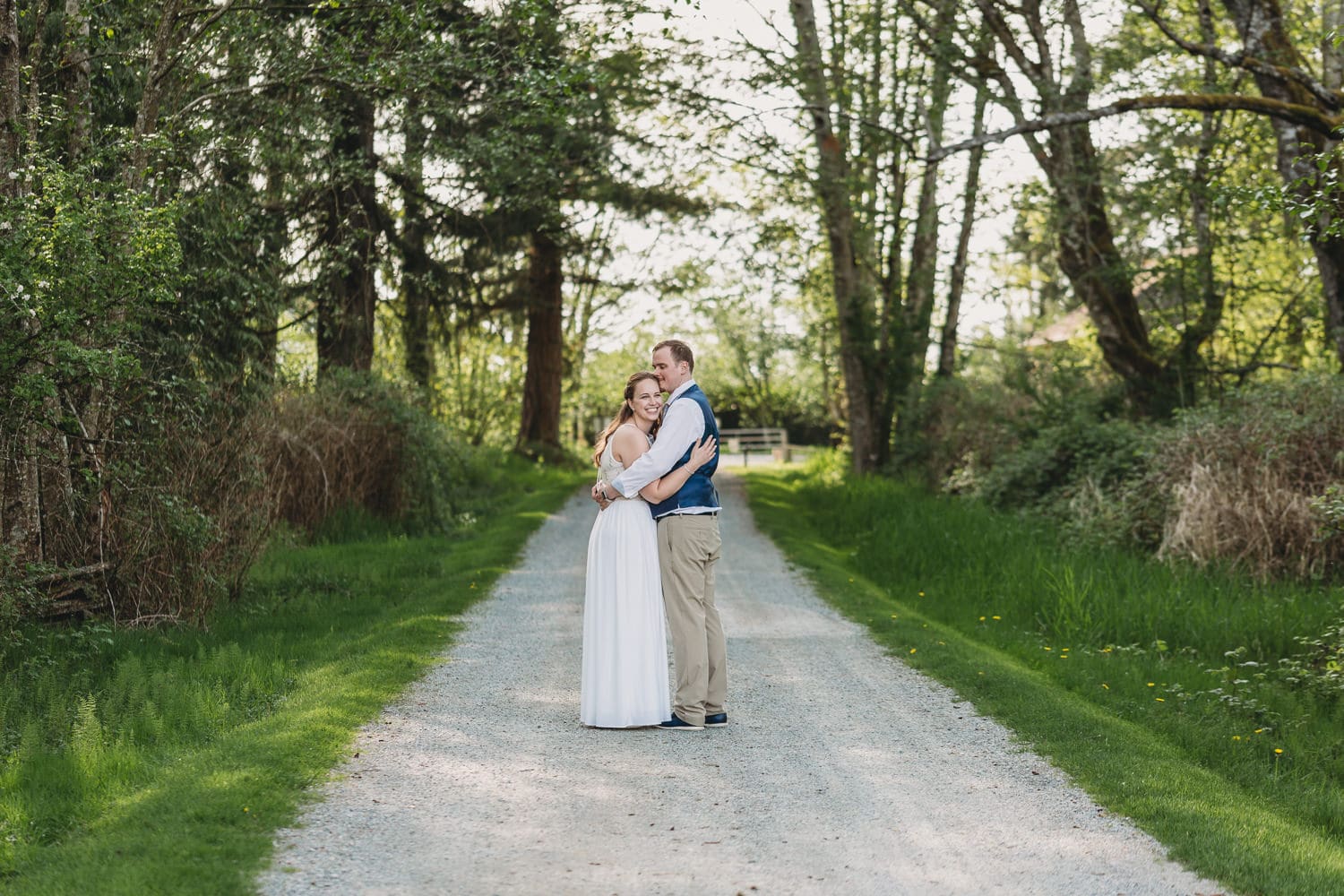 Courtney & Patrick chose a Fraser Valley elopement before eloping became the only option for many. I met with them over coffee in Port Moody one day to get to know them and what they were looking for. Their plan was to have a small elopement here and make things official, but then celebrate with friends & family with a destination wedding in the Dominican. But Covid got in the way of those destination plans, so it worked out well in the end that they'd already had this small elopement ceremony.
They wanted to keep the afternoon relaxed and with a bohemian feel. Courtney wanted her hair & makeup to be in keeping with her natural & laid back style, so I connected her with Stefani of S&CO Beauty Group. Stefani's great at keeping peoples' personal style in mind, and uses natural & cruelty free cosmetic, which I love.
The ceremony took place at Campbell Valley Park in South Surrey, and once we got there, they just looked around for a spot that felt right to them. Abegael from Life Threads Ceremonies performed the intimate & creative wedding ceremony. I've been shooting weddings for many years, but it was so interesting for me to watch all the special little touches she included.
They chose to do a hand-fasting ceremony rather than a ring exchange. I love a good Pagan tradition! Hand-fasting ceremonies are a Celtic tradition dating back several thousand years where you're symbolically intertwining your lives together. Abegael was great at explaining the process, and the meaning behind each step. (You can even see her practicing with Courtney before the ceremony). And I also love how personalized you can get with choosing the hand-fasting cords (places like Amazon & Etsy have lots of options), and even adding charms to the ends that mean something to you as a couple.
After the ceremony, we spent a half hour getting some relaxed photos around the park. Then Courtney & Patrick headed off for dinner at the nearby Chaberton Winery with their 3 closest friends. What a chill day, and I was thrilled to document it for them.