Jewish LGBTQ Wedding at Hart House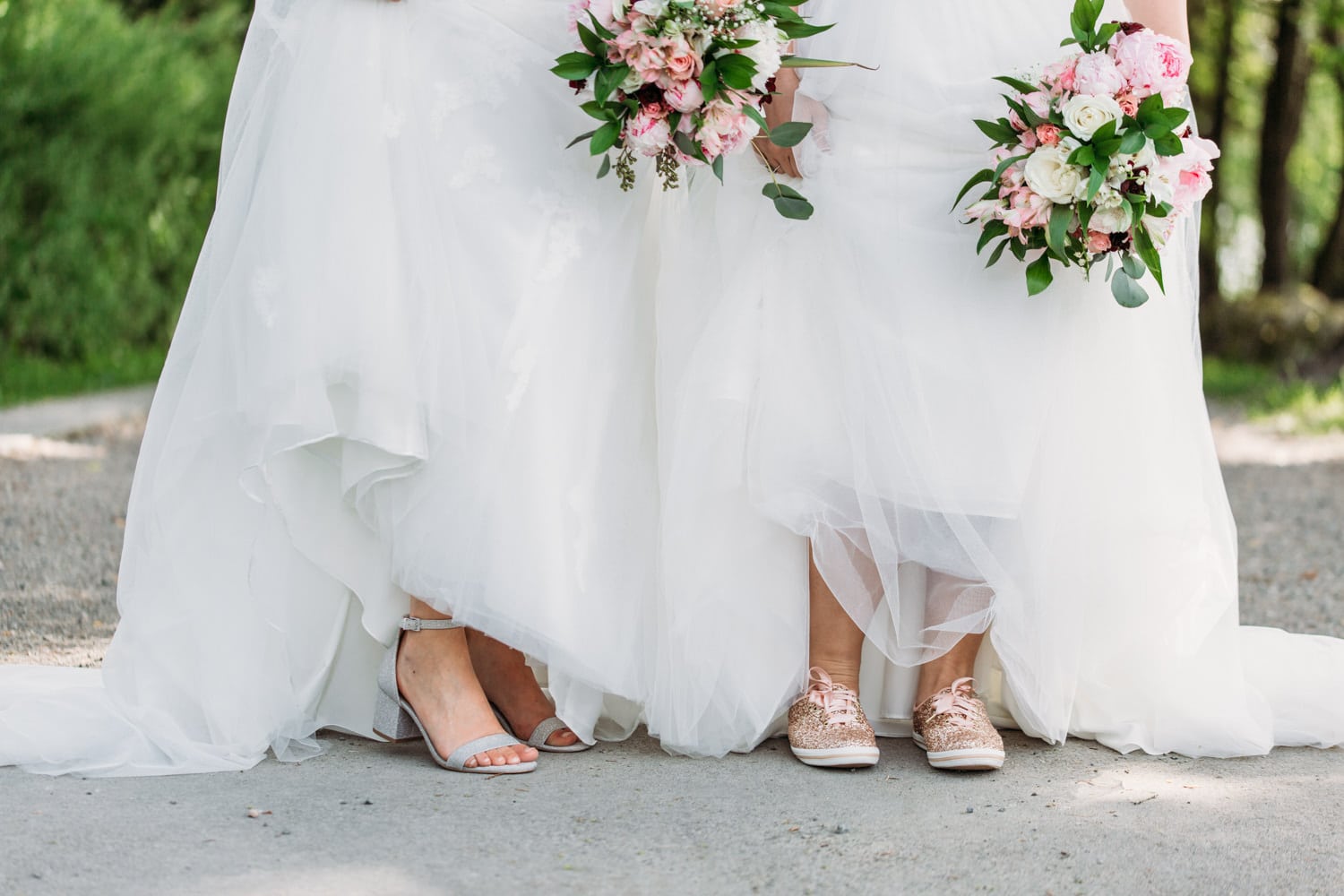 I'll warn you now: this is going to be a photo-heavy post. It was a long day packed to the brim full of fun, and here are roughly 1 million photos to prove it.
We started the day with Dana & Lia at the Parq Vancouver. They booked 2 absolutely gorgeous suites in The Douglas Hotel. It's such a fabulous location for getting ready, first look, or a wedding. And their 6th floor rooftop park made the perfect private spot for the brides' first look.
My 2nd photographer Tanja and I started with different brides in different suites, and when I later sorted our photos by time, I found that the getting dressed portion lined up perfectly. As in, the moms were zipping up dresses at the EXACT same time, in the exact same spot. I obviously had to share the images mixed together because I just loved how it played out.
From the hotel we headed to the Shadbolt Centre in Burnaby for portraits before the ceremony. Then it was off to Hart House for the main event. The couple started with a smaller, private, Ketubah signing ceremony in the restaurant. I love the idea of a Ketubah, because you've got a permanent art piece on the wall that reminds you every day of what you both promised. (I've even seen several amazing ones commissioned from artists on Etsy).
I overall just love a Jewish ceremony. The chuppah (the cloth held up by 4 poles over the couple) is a lovely way to signify the new home they will build together (…and conveniently also tends to shield them from blazing sun during the ceremony). This home is portable and open to friends and family. It requires support to hold it up, from the outside by the people in their lives, and internally by their love of each other. In most heterosexual Jewish ceremonies, it's typically the groom who breaks the glass, but I loved that both Dana & Lia each broke their own glass!
The lawn at Hart House is always a fantastic spot for cocktail hour. It's such a peaceful location that you forget you're in the middle of a busy city. Once it was time to start the reception, the brides did their big entrance and then everyone immediately got out of their seats and left the tent! Hora time! (Did I mention I love Jewish weddings?) I'd never seen the Hora done at the beginning of a reception before, but it was such a fun way to get the energy up & celebratory vibes going strong.

I can't say enough good things about Dana & Lia and how wonderful they were to work with. Hopefully I'll be invited back for the baby photos soon. 😉
Venue: Hart House Restaurant in Burnaby
Hair & Makeup: Rose Quartz Beauty
Rabbi: Carey Brown
Videographer: Eastowest Wedding Films
Wedding Dresses: The Bridal Gallery
DJ: DJ Krista