Relaxed Camp Wedding in BC //Camp Alexandra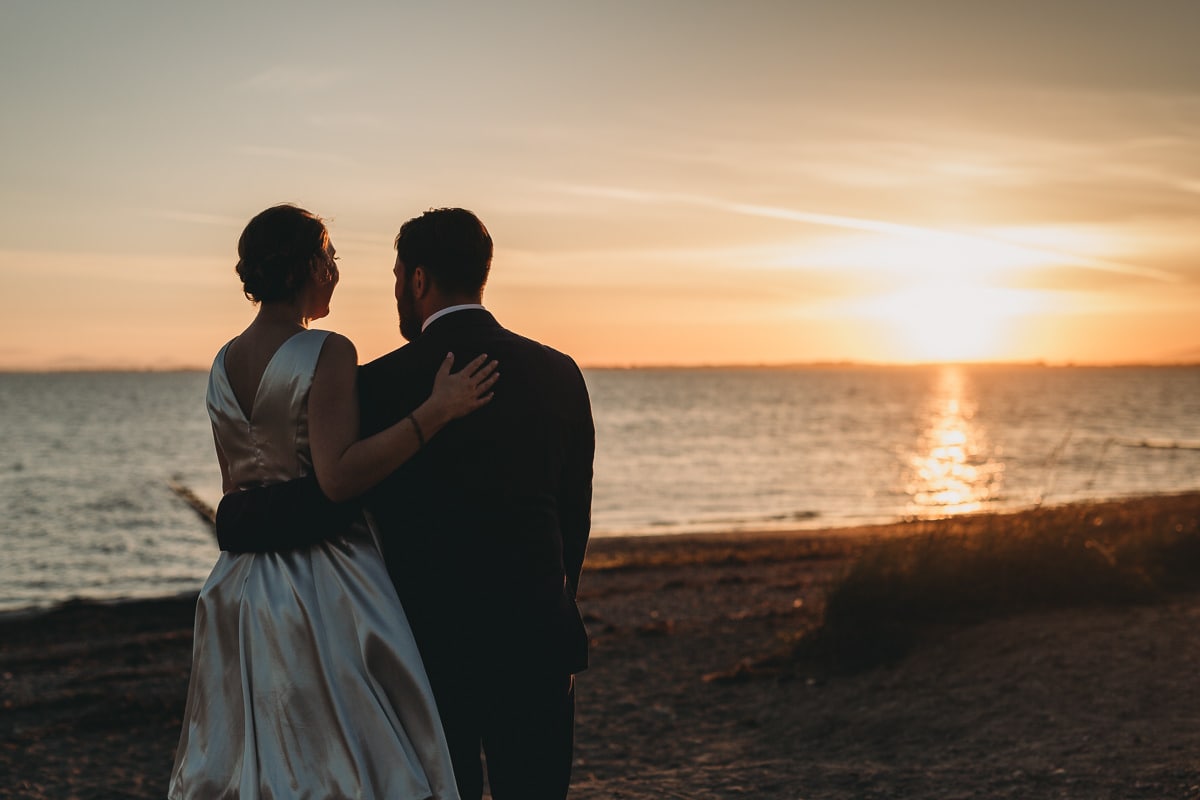 I can't say enough good things about this couple and their wedding. Where to begin?! April & Brad embody many of my favourite qualities in potential couples to work with: Quirky, funny, cuddly, and up for anything. And they really let that translate into the smooth way they glided through their very personalized wedding day.

April grew up right in Crescent Beach and used to volunteer at Camp Alexandra, the hidden gem of a spot that became their wedding venue.
From their website: "Just steps from the beach, this historic venue is a diverse, rustic and quirky space that you're sure to enjoy. Camp Alex is a unique facility located in the village of Crescent Beach, half a block from the ocean with both heritage and modern buildings situated on a 2 ½ acre fenced site. Accessible multipurpose halls and dining areas, peaceful activity and meeting rooms, an outdoor stage, a festive lounge, guest rooms, dorms and cabins surround a large, open green space".
Not mentioned on the website: Open green space perfect for a pick-up game of wine-fueled soccer with chairs for goal posts, and the added level of difficulty of not spilling your drink.

April & Brad wanted their wedding to really focus on being very personal and local. All the vendors were based in/near the area, or were talented friends.
Some highlights of the day for me:
1. April grew up only 4 blocks from the venue, and her parents still live in her lovely childhood home. So she was able to get ready & do a first look in this meaningful spot, and then walk with her mom to the venue! Doesn't get more local than that.
2. April & Brad wrote letters to each other to open on their 1st, 5th, and 25th anniversaries, and had their parents write 1st anniversary letters for them as well. These were presented during the ceremony into a lovely wood box with their wedding date engraved on it.
3. The aforementioned drunken soccer game. There's an endless number of ways to keep guests entertained at a camp wedding! And then the bonus is they have a cabin to sleep in just steps away!
4. The couple are both very talented swing dancers, which April's mom kept in mind when designing her dress. Plenty of fun twirlability! For their first dance they did a swing number instead of your typical slow dance.
5. During the reception we took a quick walk down to Crescent Beach for some sunset portraits. It gave the couple a nice break from the party, and to spend some quiet moments together. One of my favourite photos from the day occurred at the beach, which as you'll see below is April's cold shiver face. I always love to include good outtakes in clients' galleries, but April loved this one so much it made it into their heirloom wedding album! A perfect example of not taking yourself too seriously. 🙂
Venue: Camp Alexandra
Officiant: Family Friend
Ceremony musician: Louise Southwood
Hair & Makeup: Jen Vanderzalm of Dames & Dolls
Florist: Umberto's Flowers
Catering: Sheila's Catering
Cake & Desserts: Family Friend
Bride's Dress & capelet: Her mom!