Brix Vancouver Wedding | Vancouver Wedding Photographer
Happy New Year! I seem to be a little behind on blogging, because during the busy season (half the year) my editing comes first. But now that I've come up for air, I can finally share Kelly & Pat's perfect Brix Vancouver wedding.
These two were a referral, and the minute we met I knew it was meant to be. (Luckily they agreed, or that would have been awkward). They wanted cozy, casual, with good food & wine, and weren't concerned about the January weather. Music to my ears. Didn't hurt that they're hilarious and extremely caring people.
We started at the gorgeous Opus Hotel in Yaletown, met nearby for the first look and some public champagne chugging (them, not me), and then wandered on foot for fun portraits – thank you temperate Vancouver climate! – before their evening ceremony at Brix & Mortar. Their sweet vows and commissioner Doug Cameron had the room in tears (including me), then it was time for casual cocktail hour, delicious food, and a dance party by one of my favourite DJs in Vancouver, DJ BFAD.
Kelly & Pat have set the bar high for easygoing wedding couples, it's been an absolute pleasure getting to know them. I'm so glad I got to be a part of all their wedding shenanigans…I will forever look back on these photos and smile.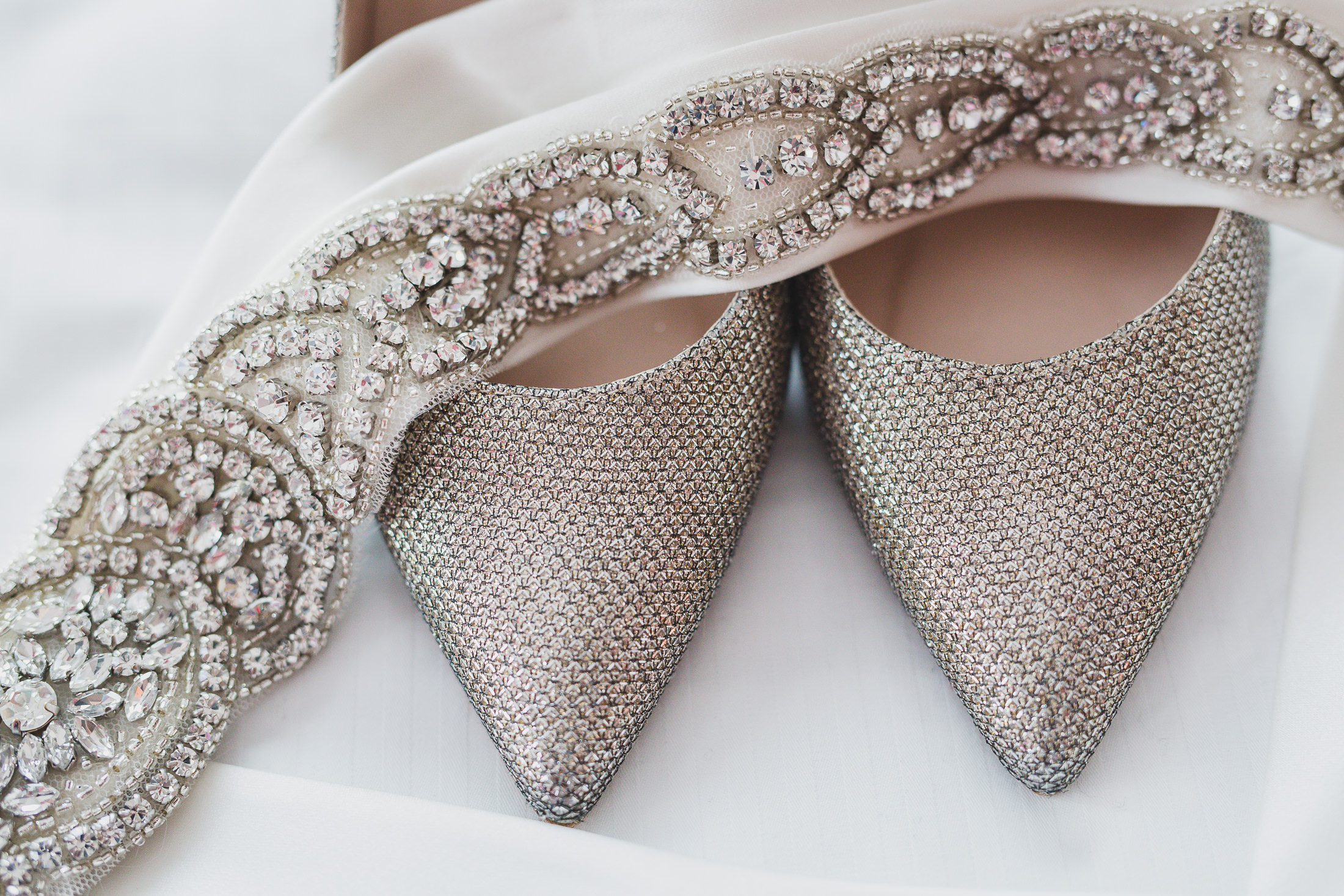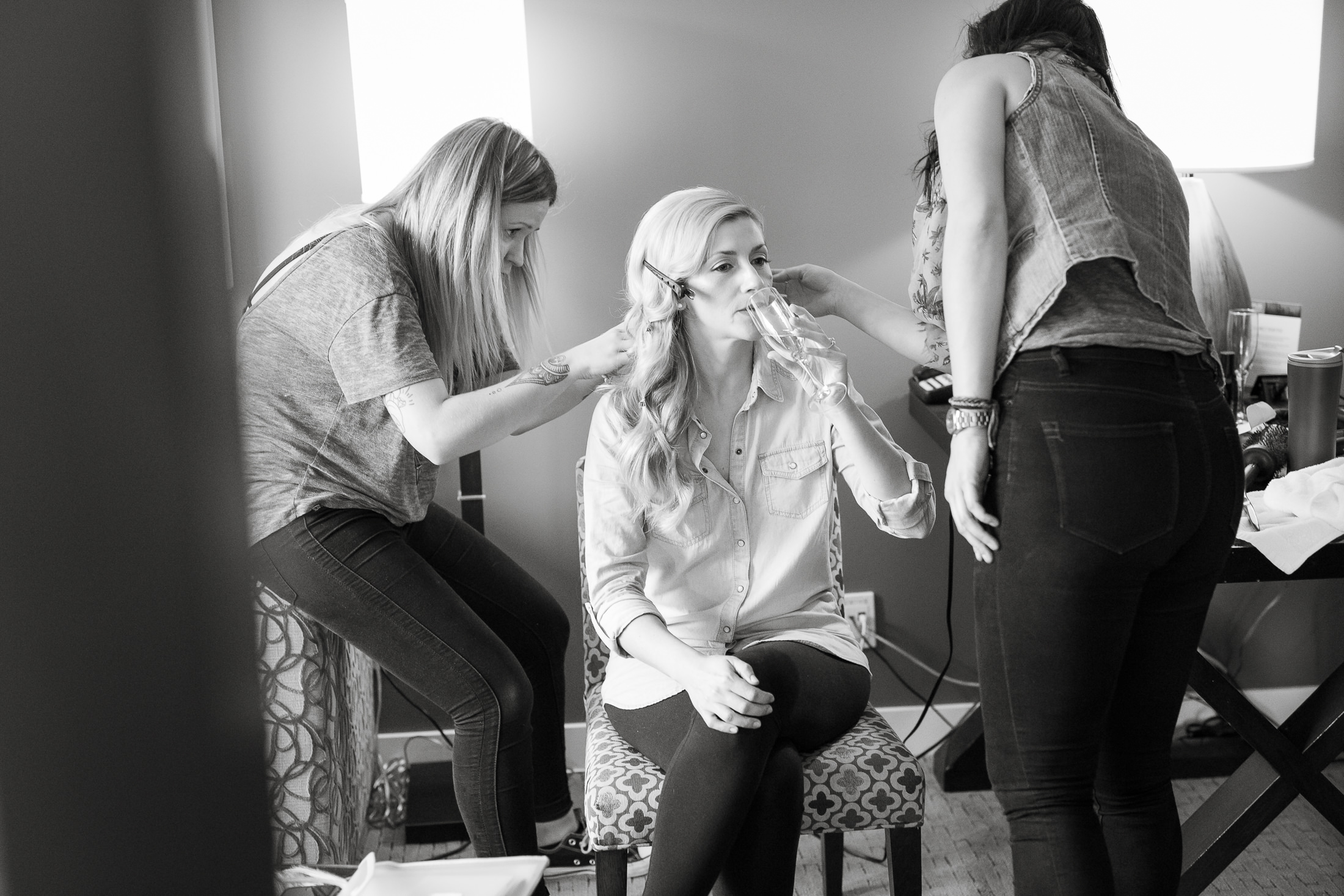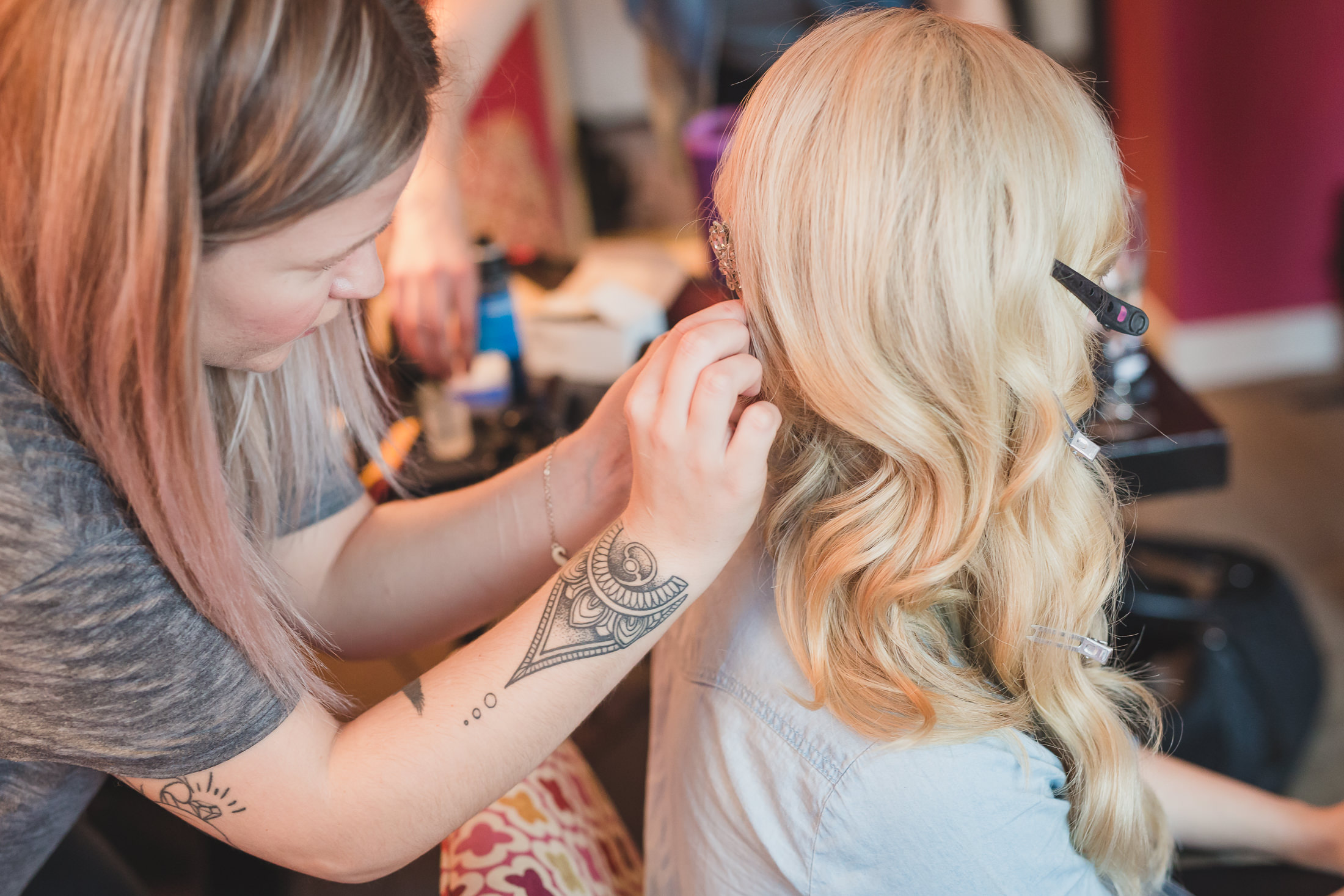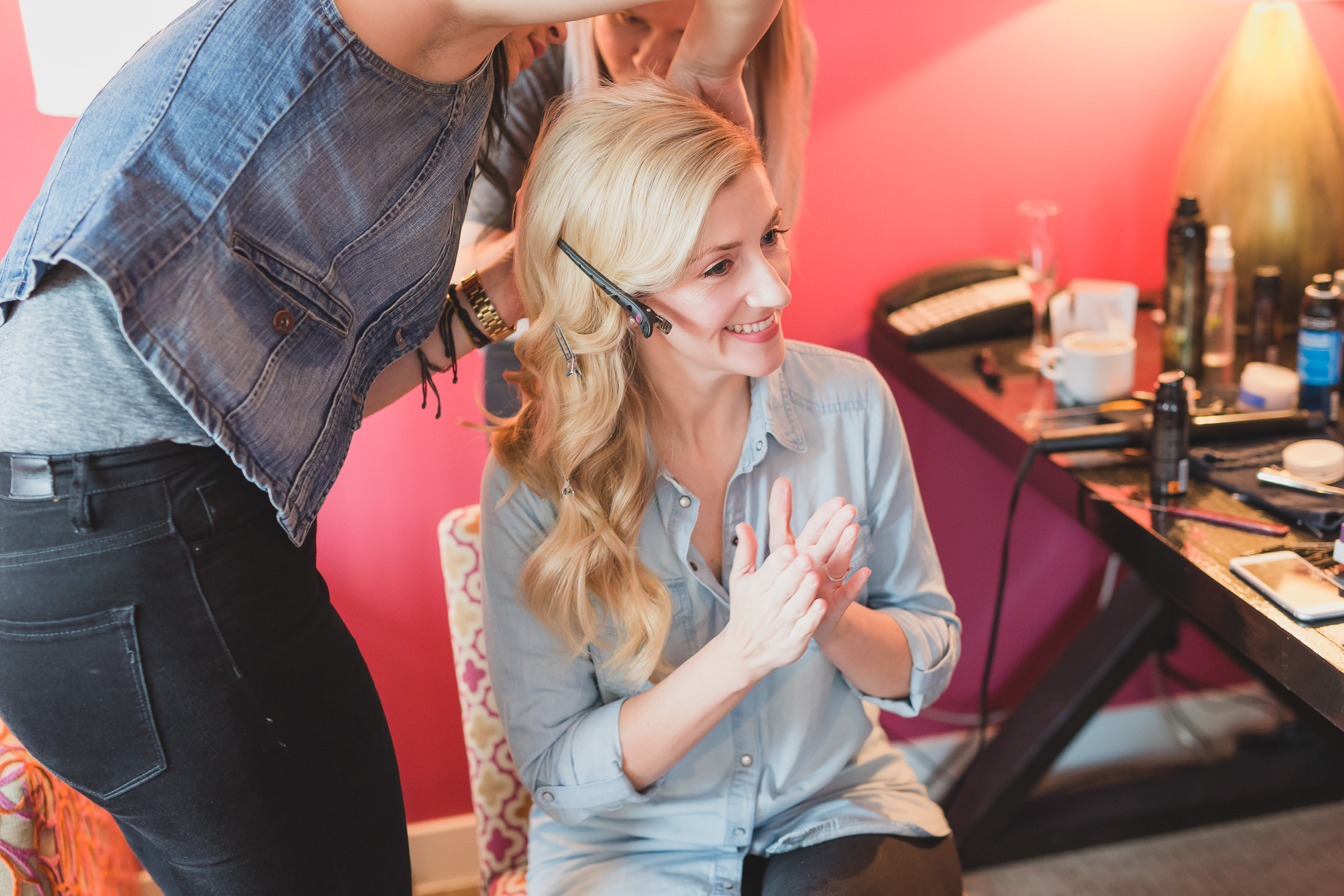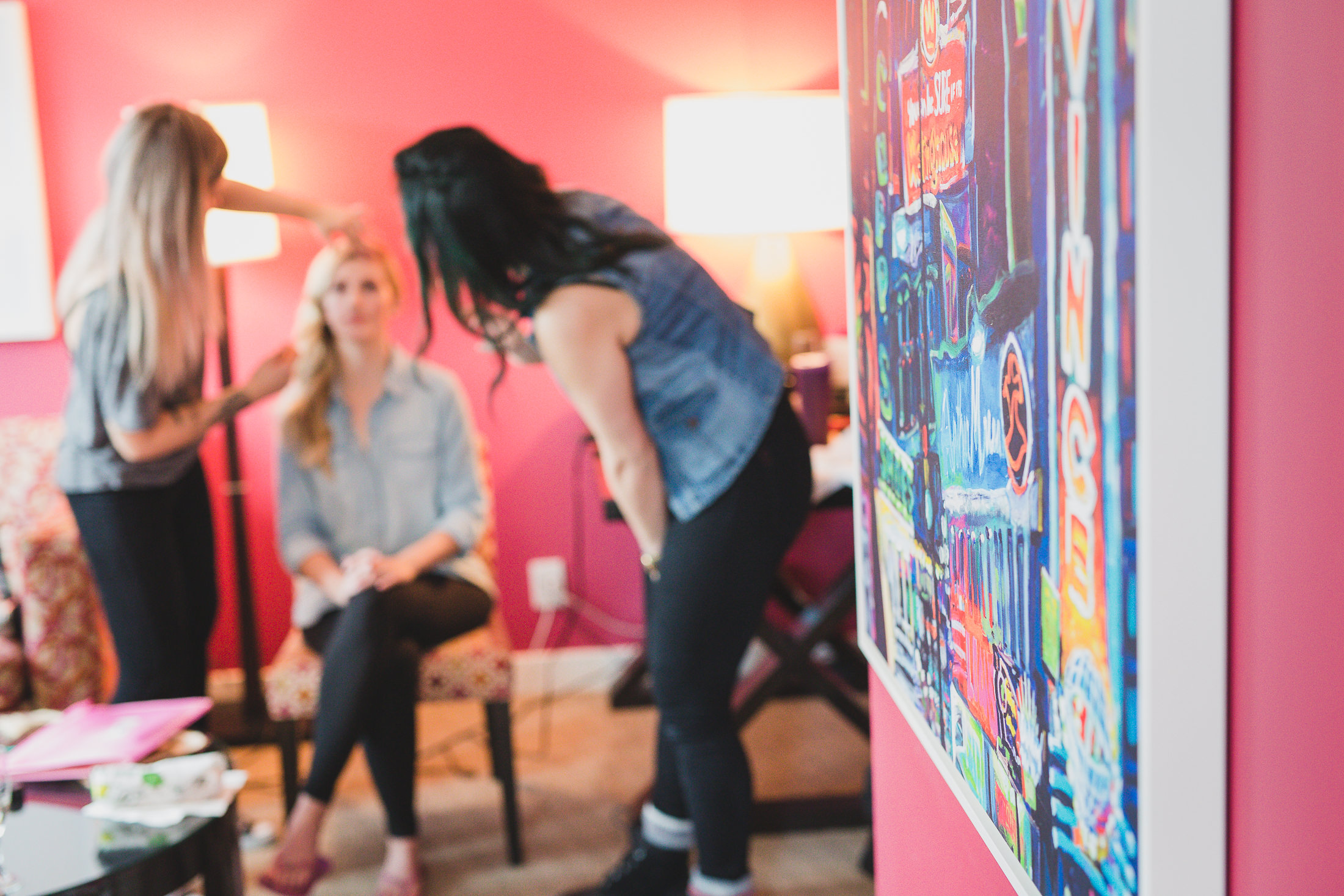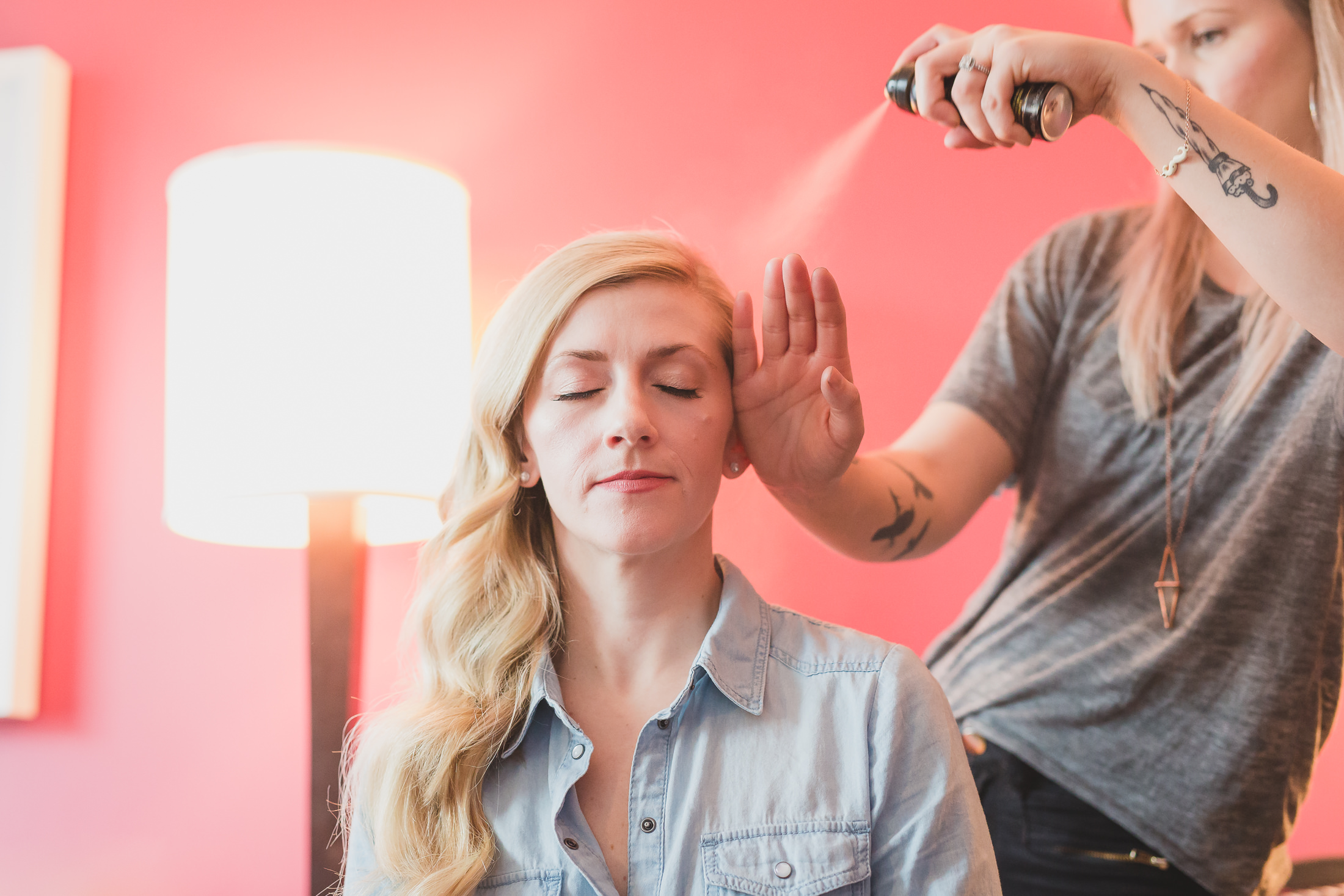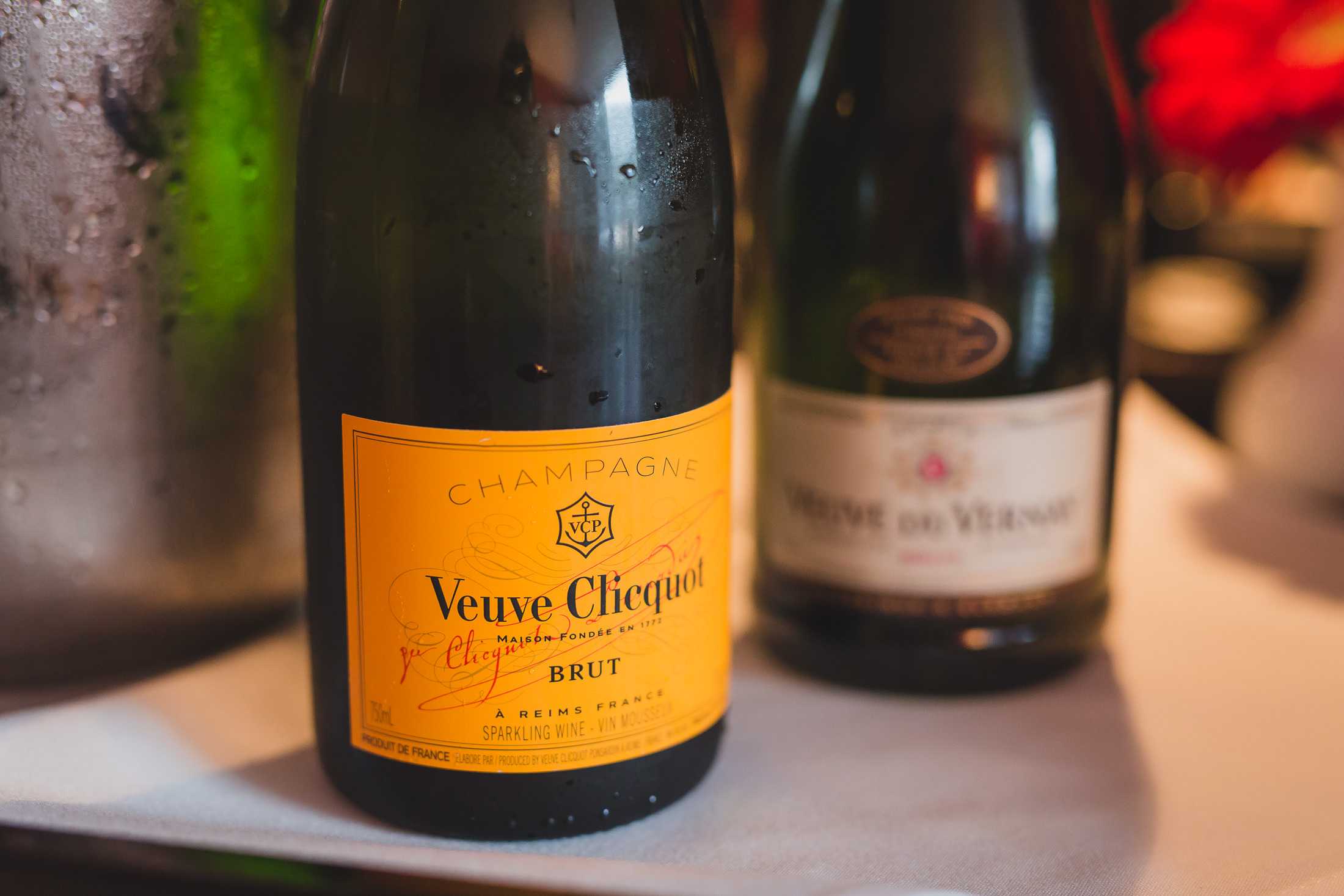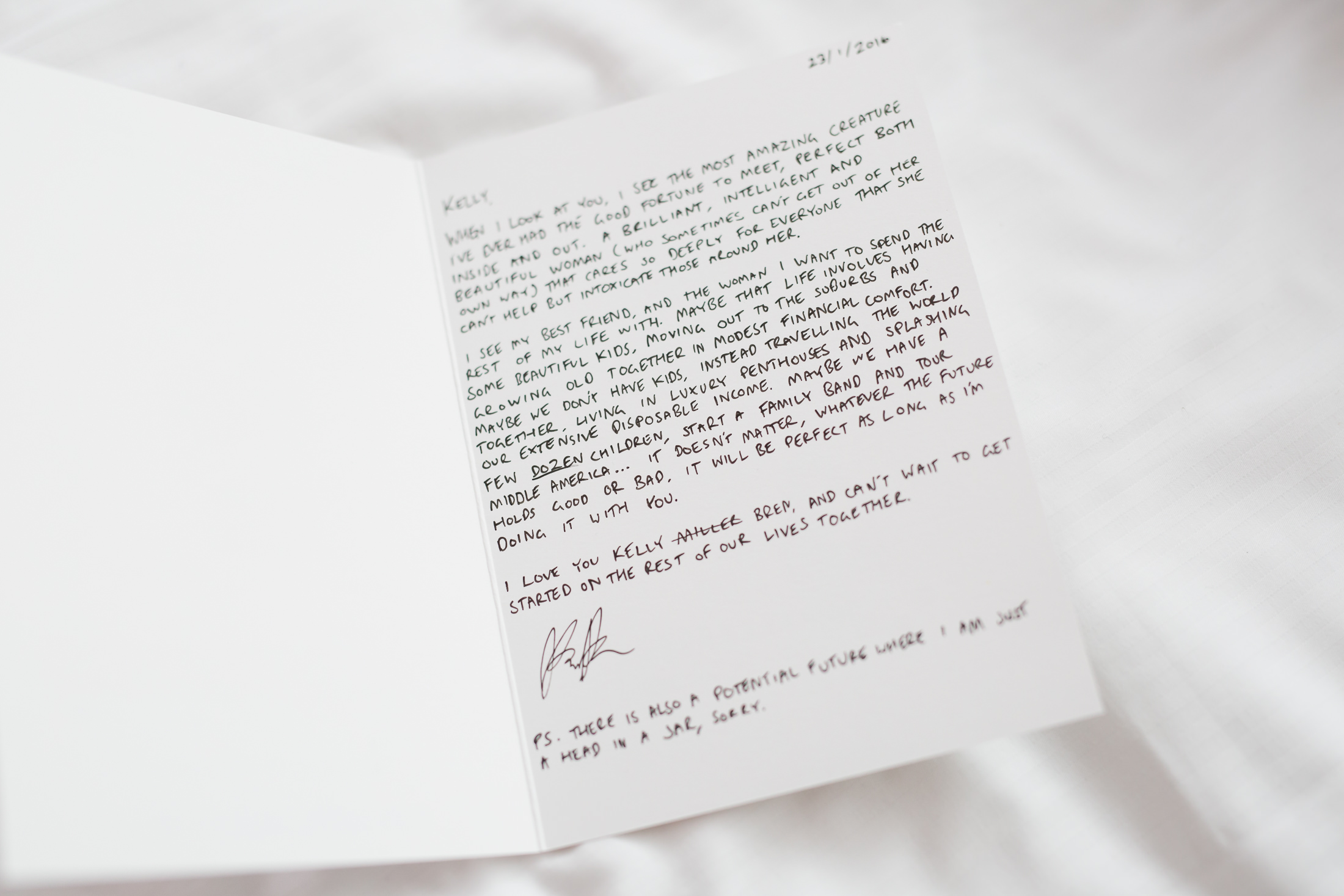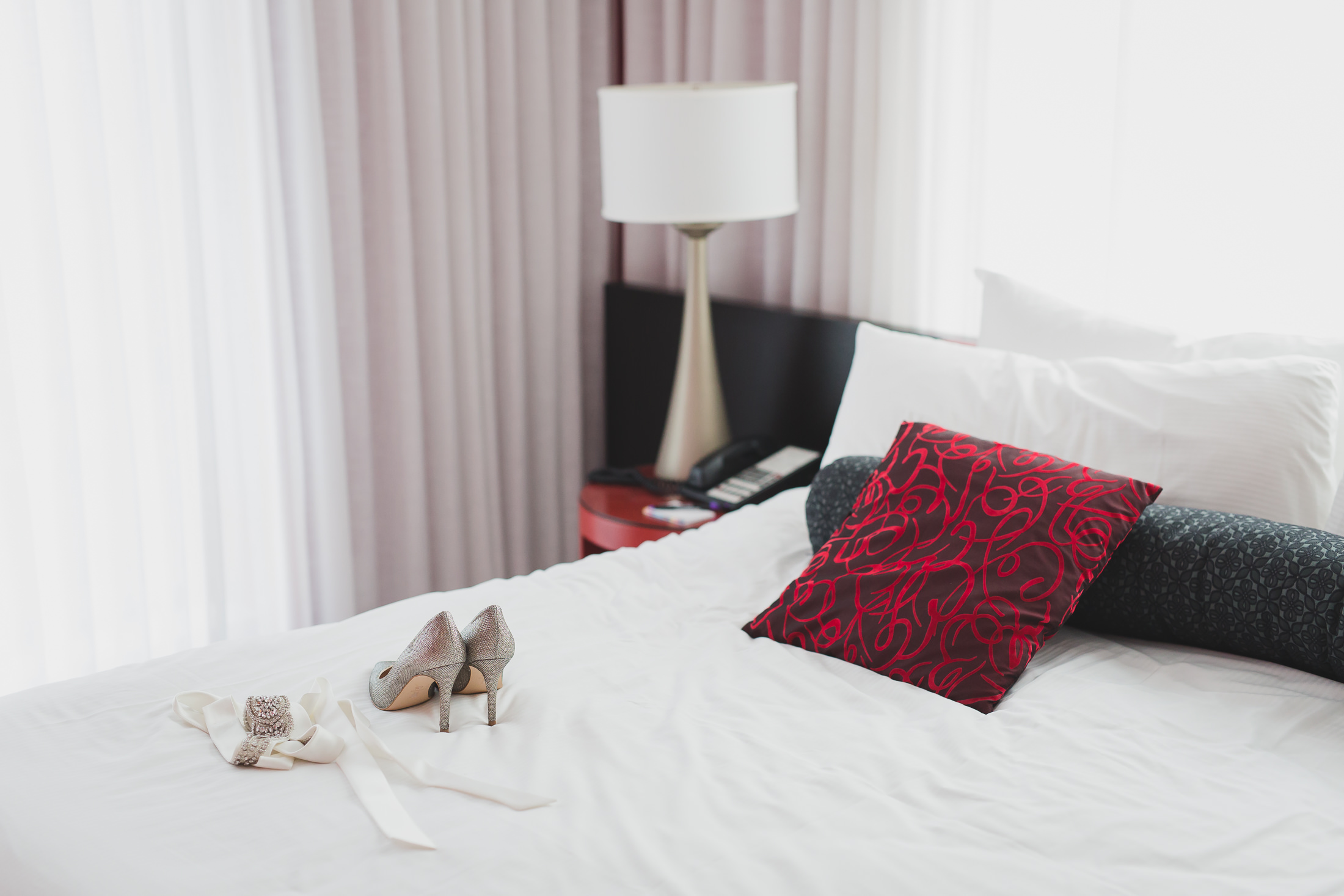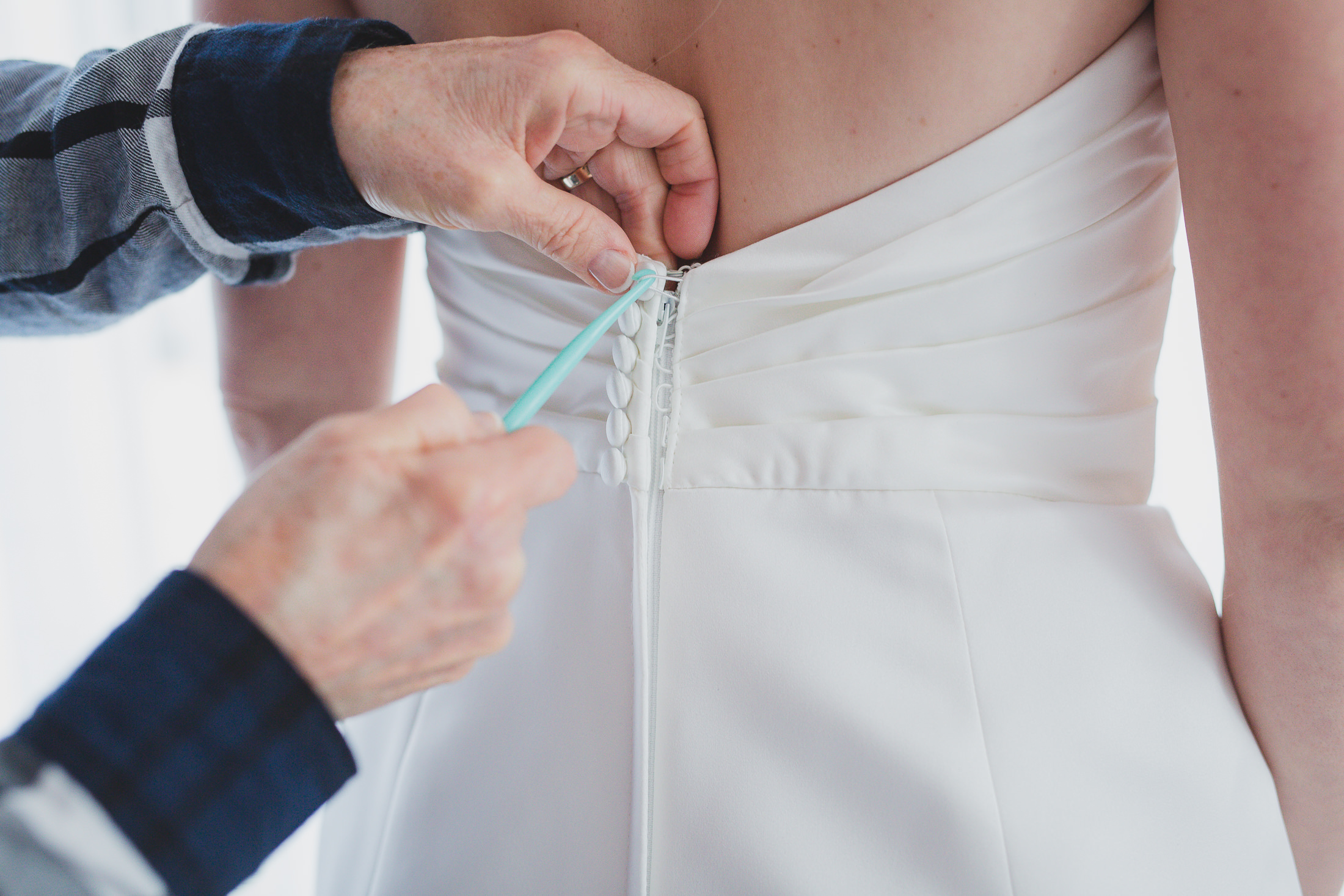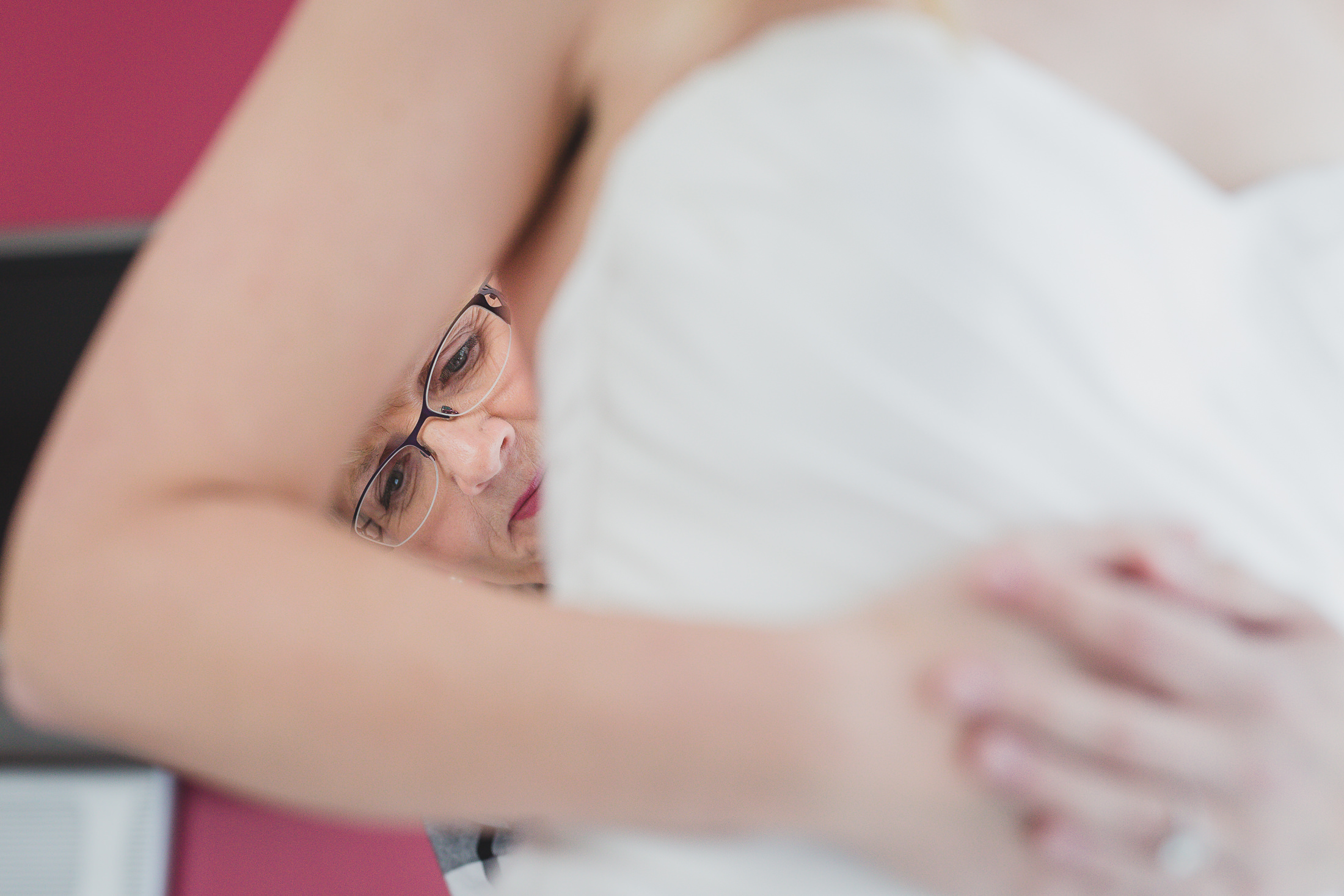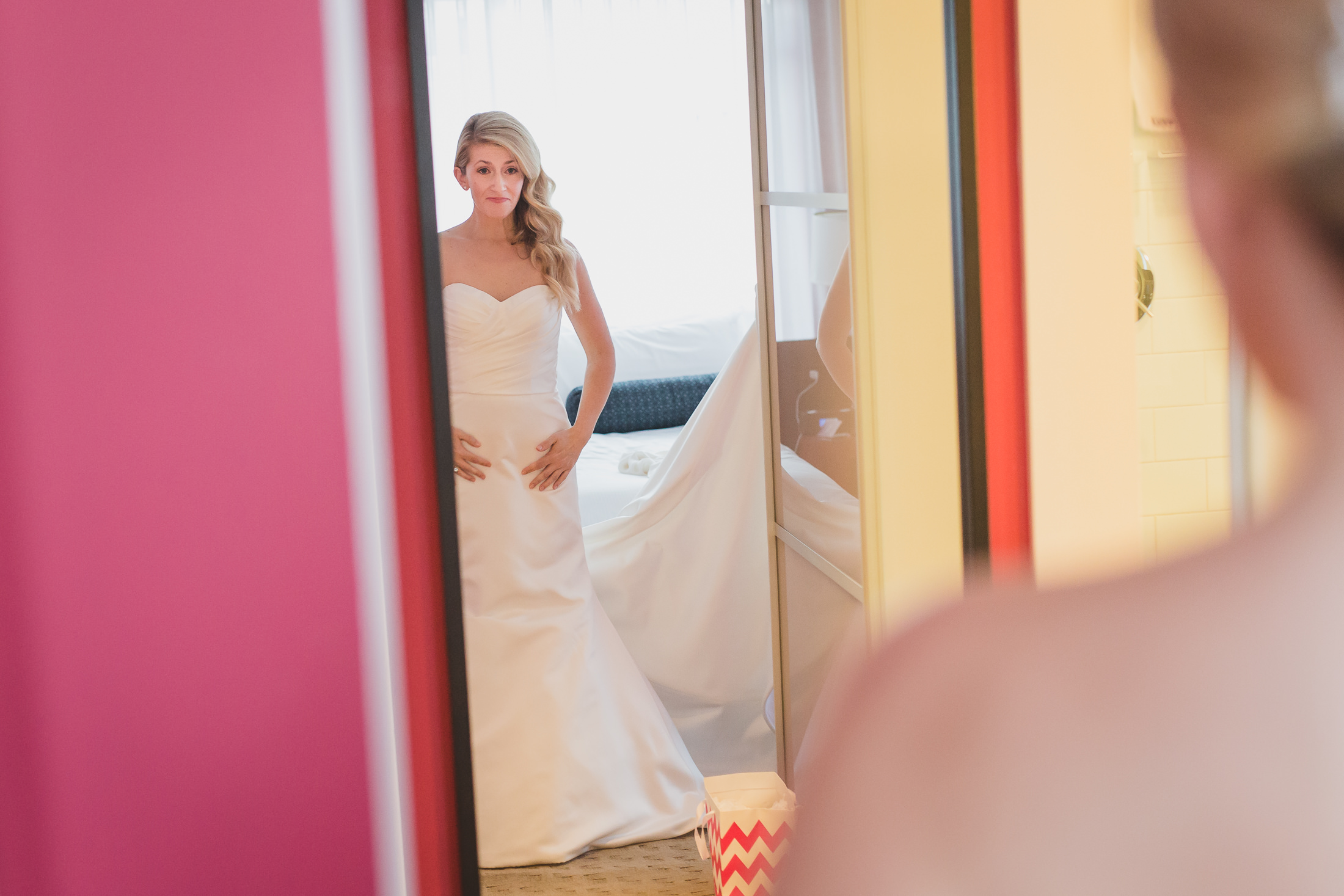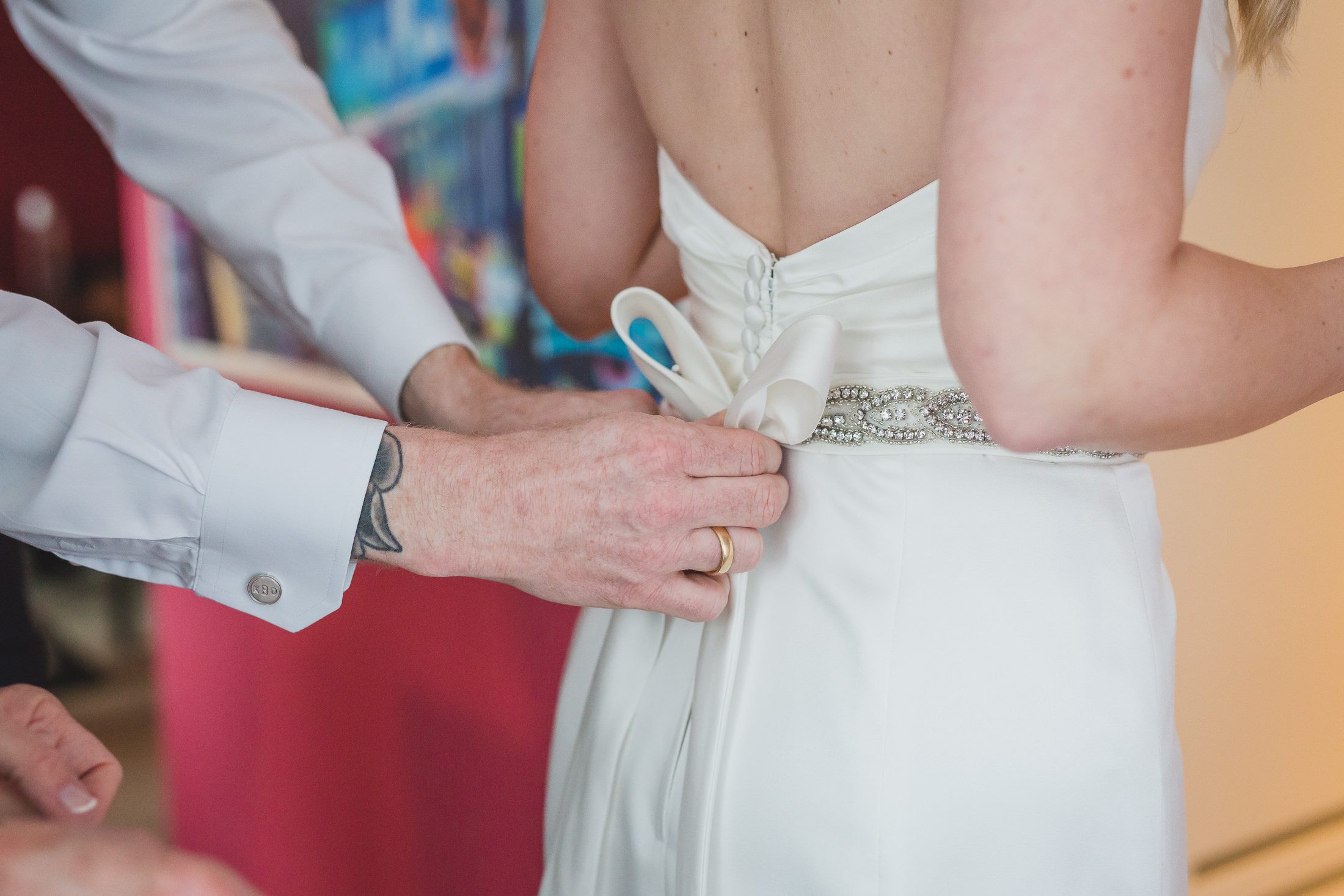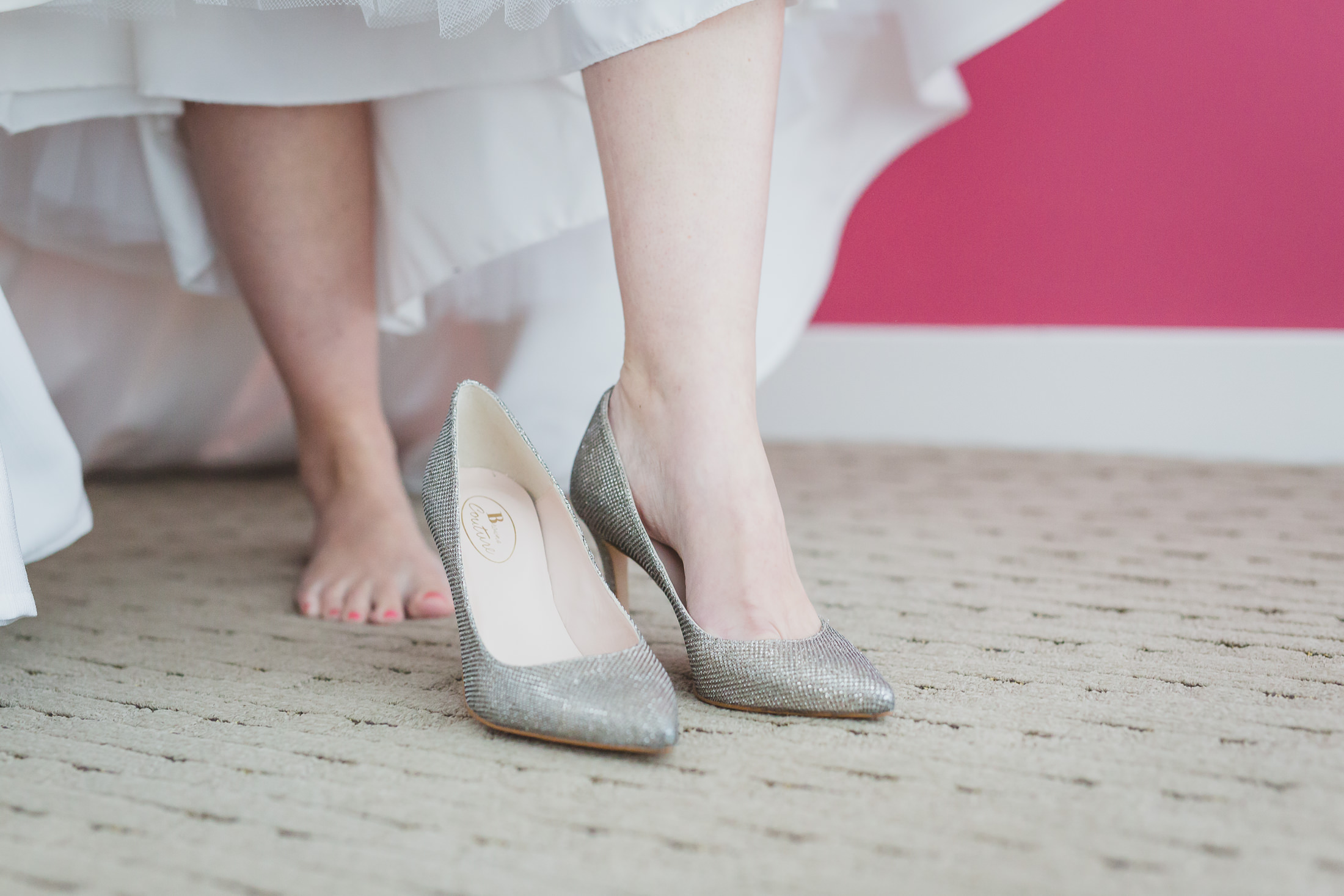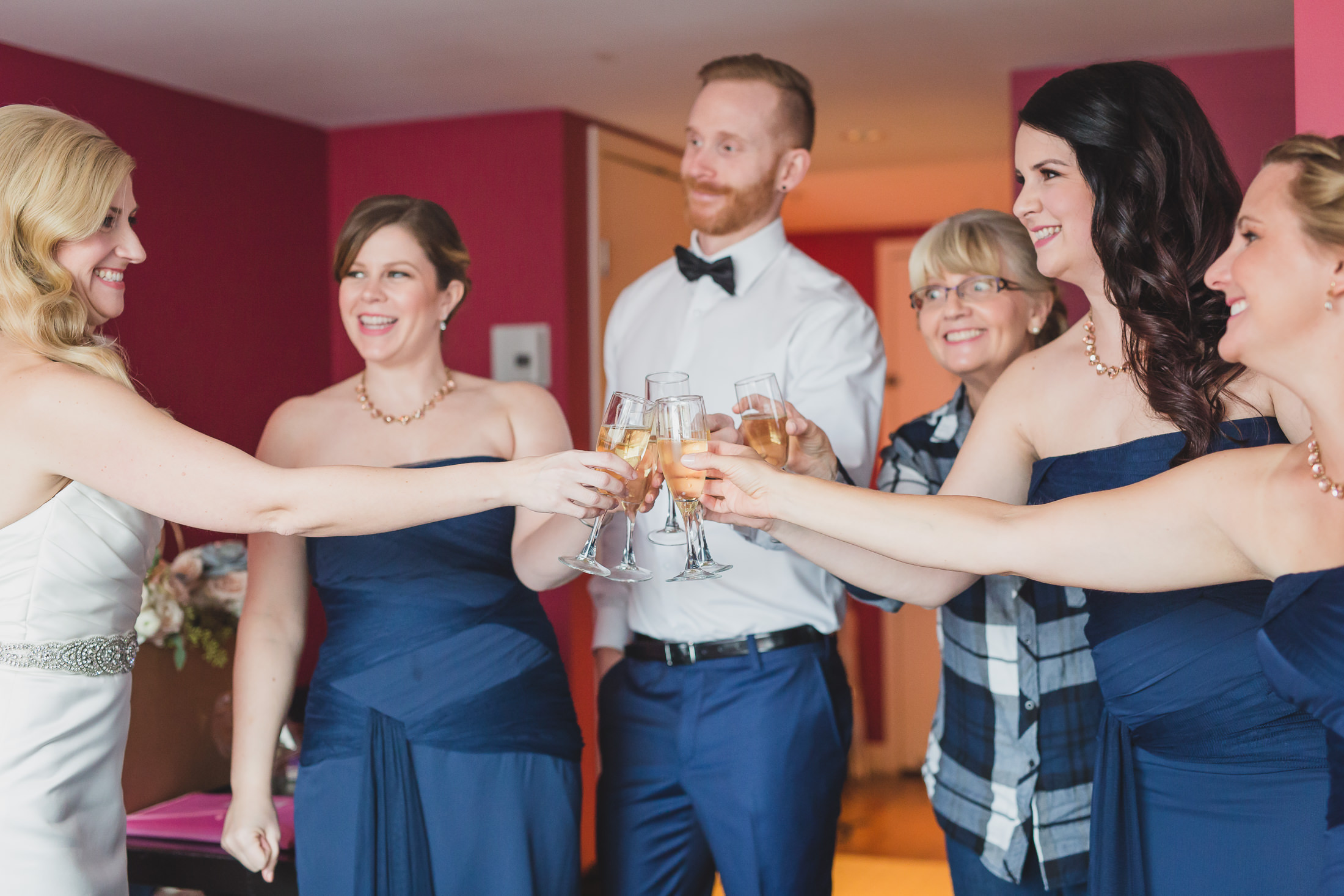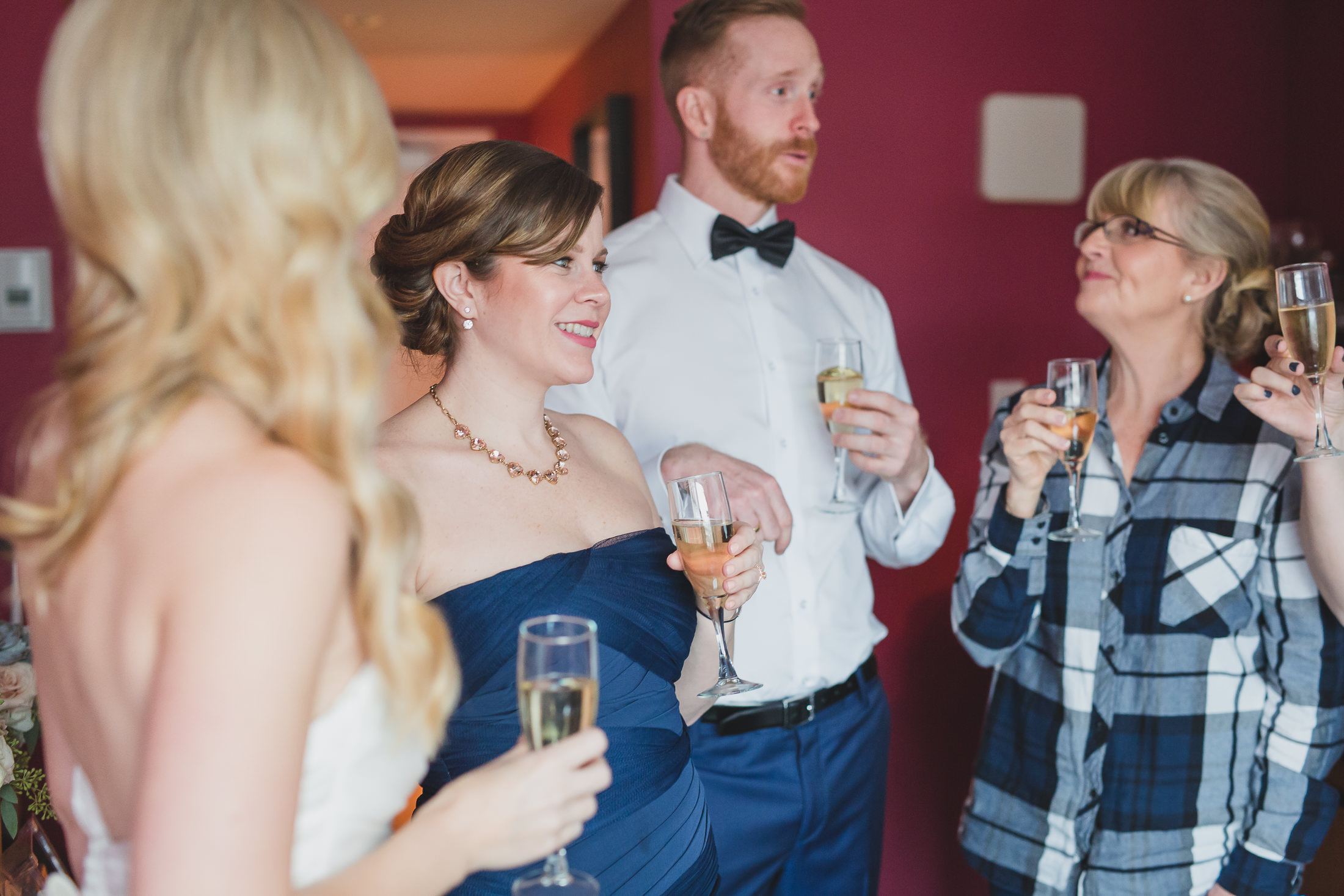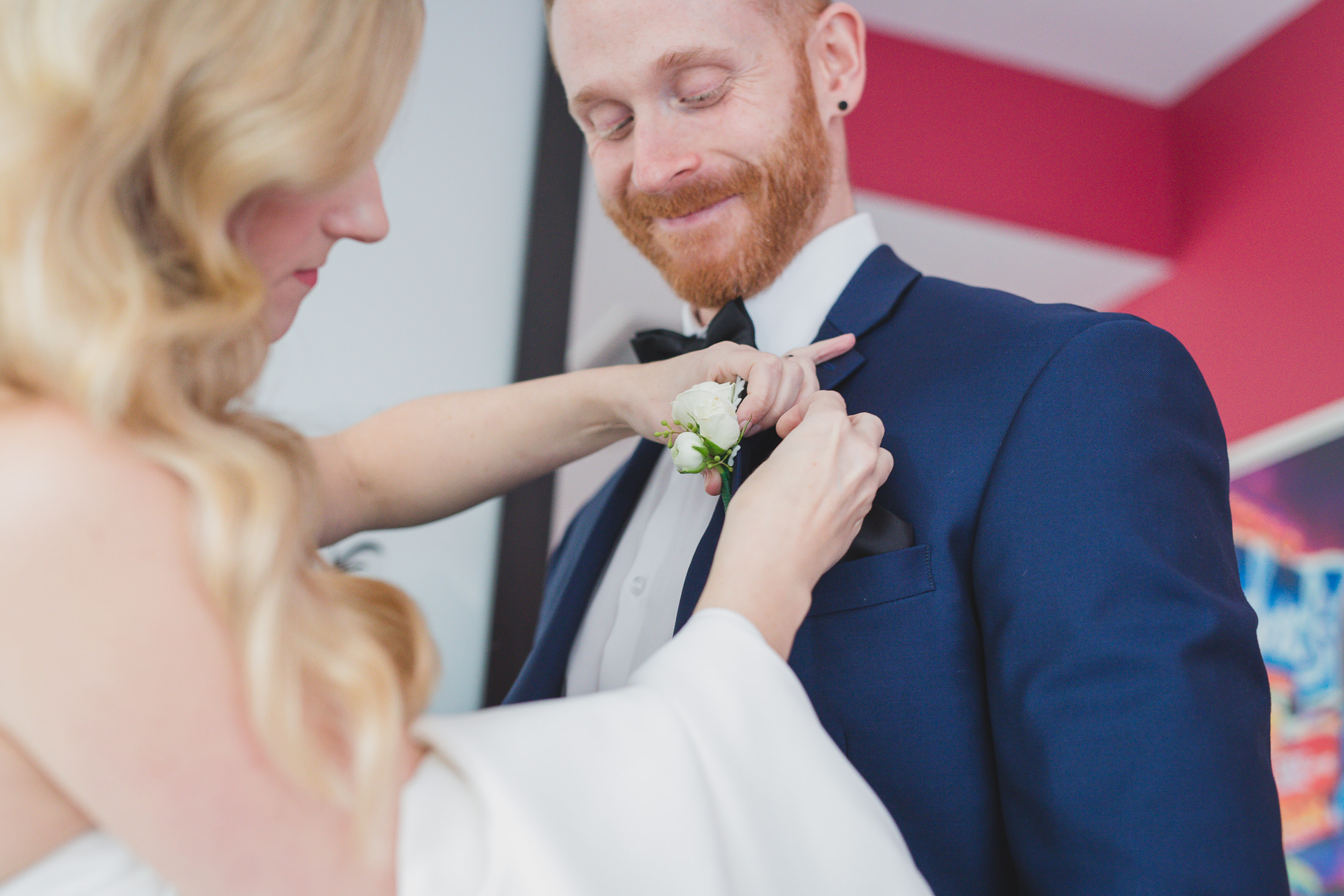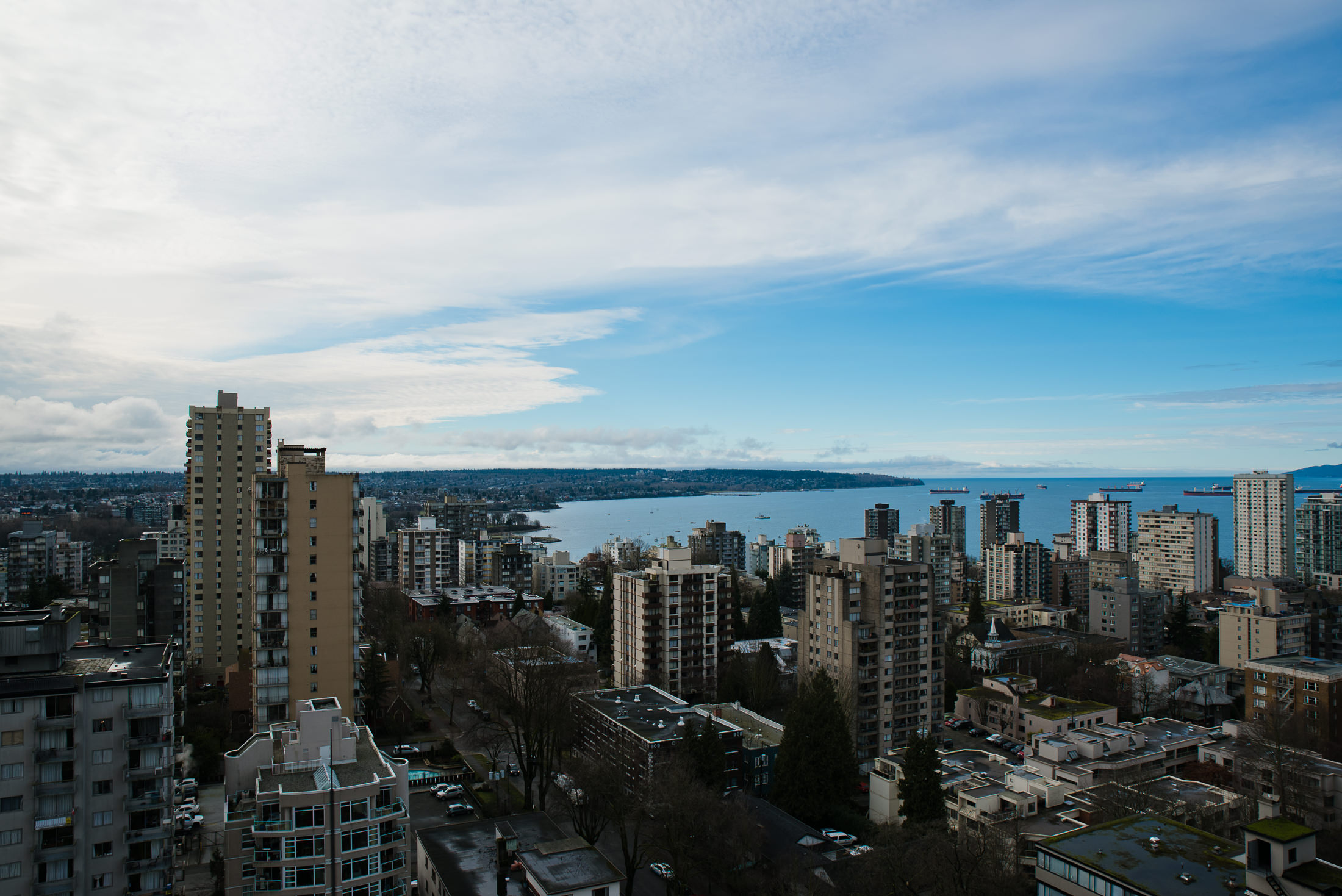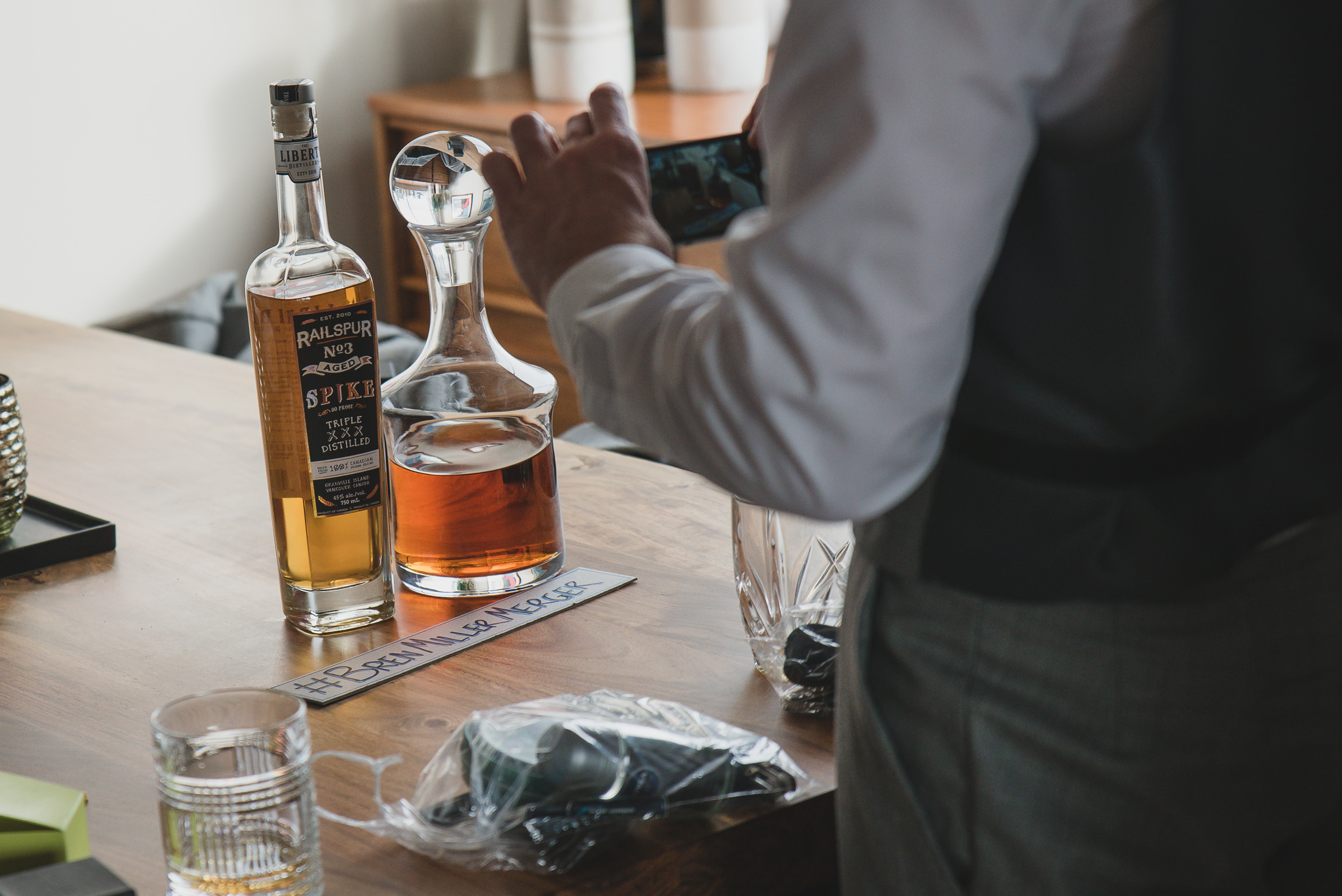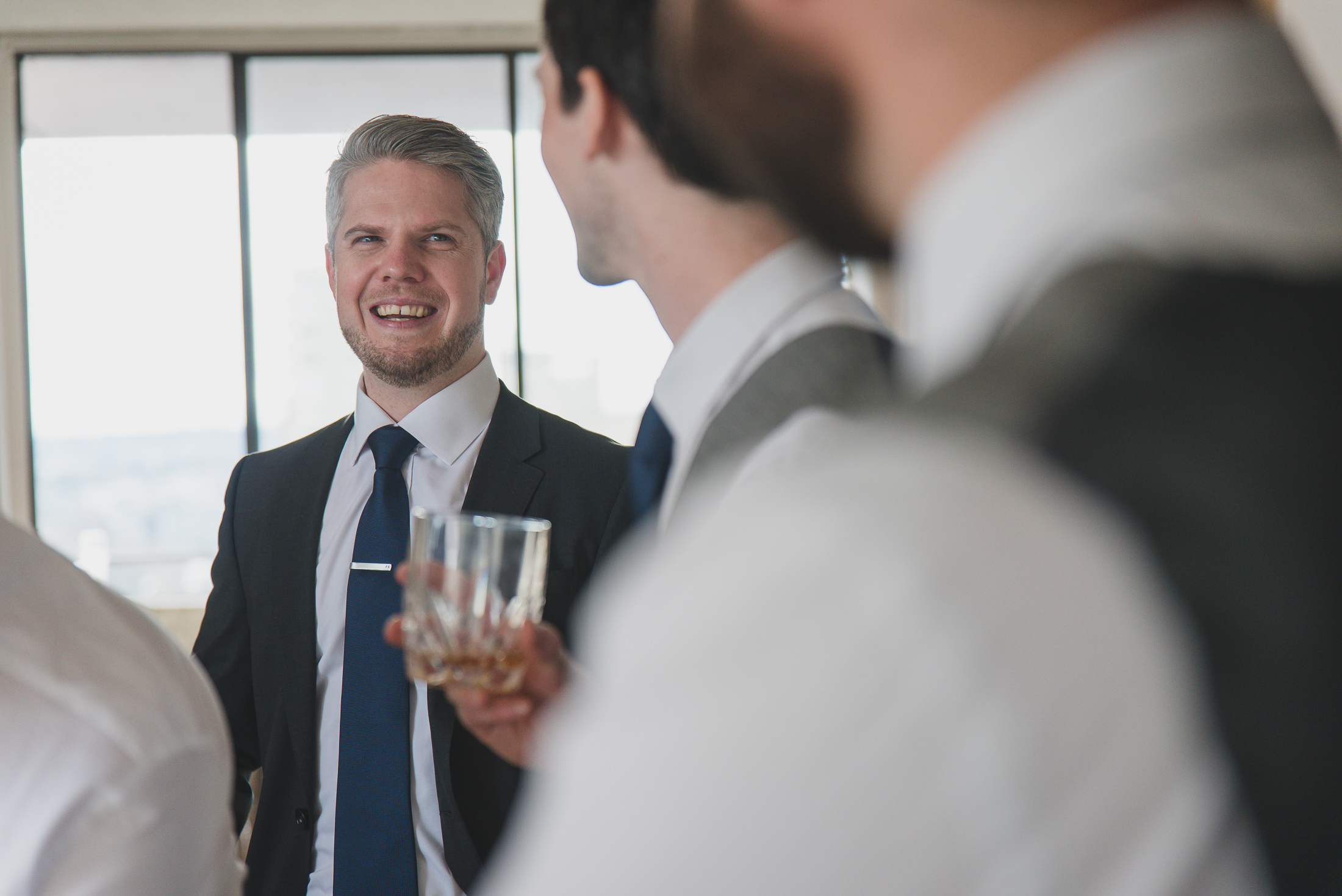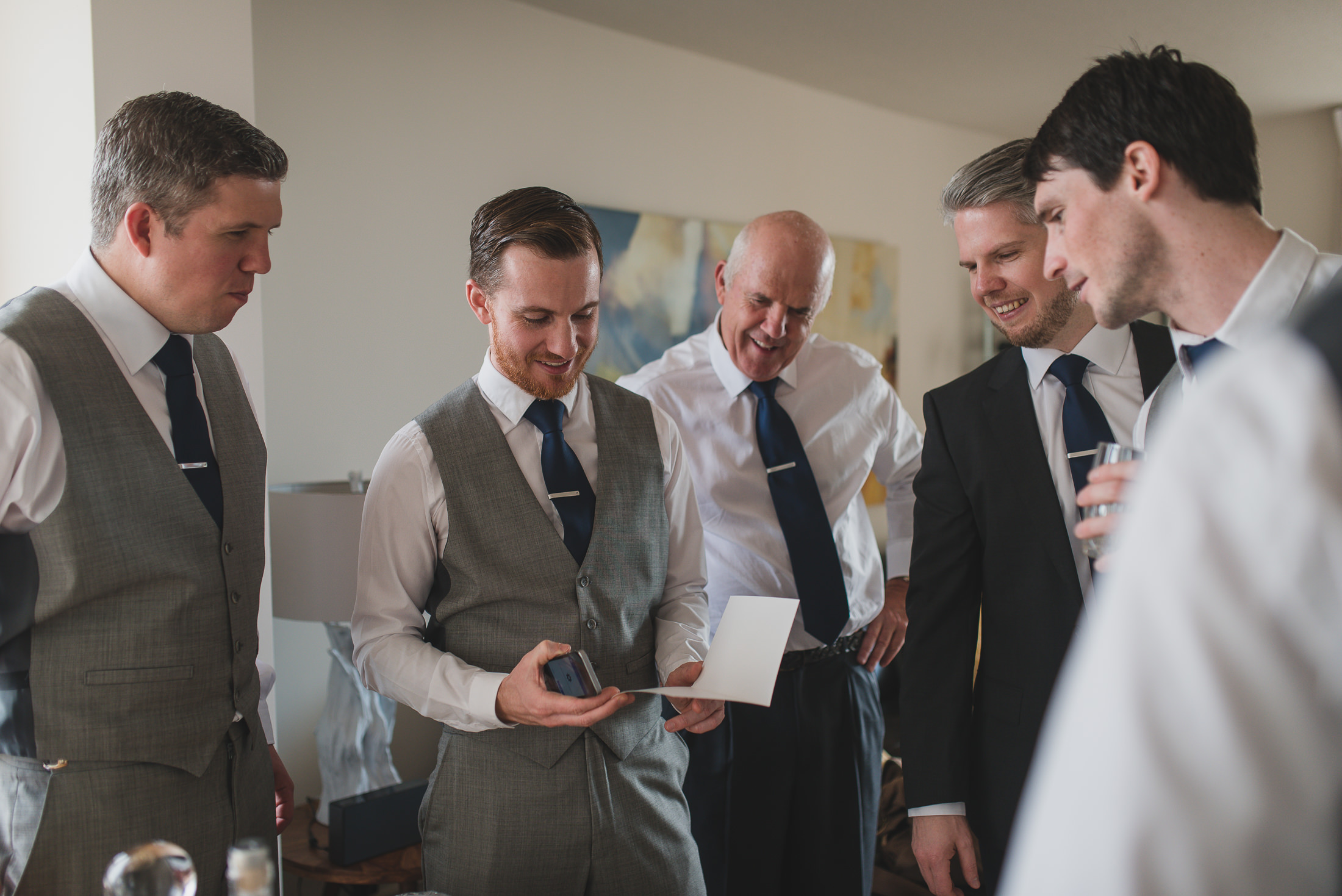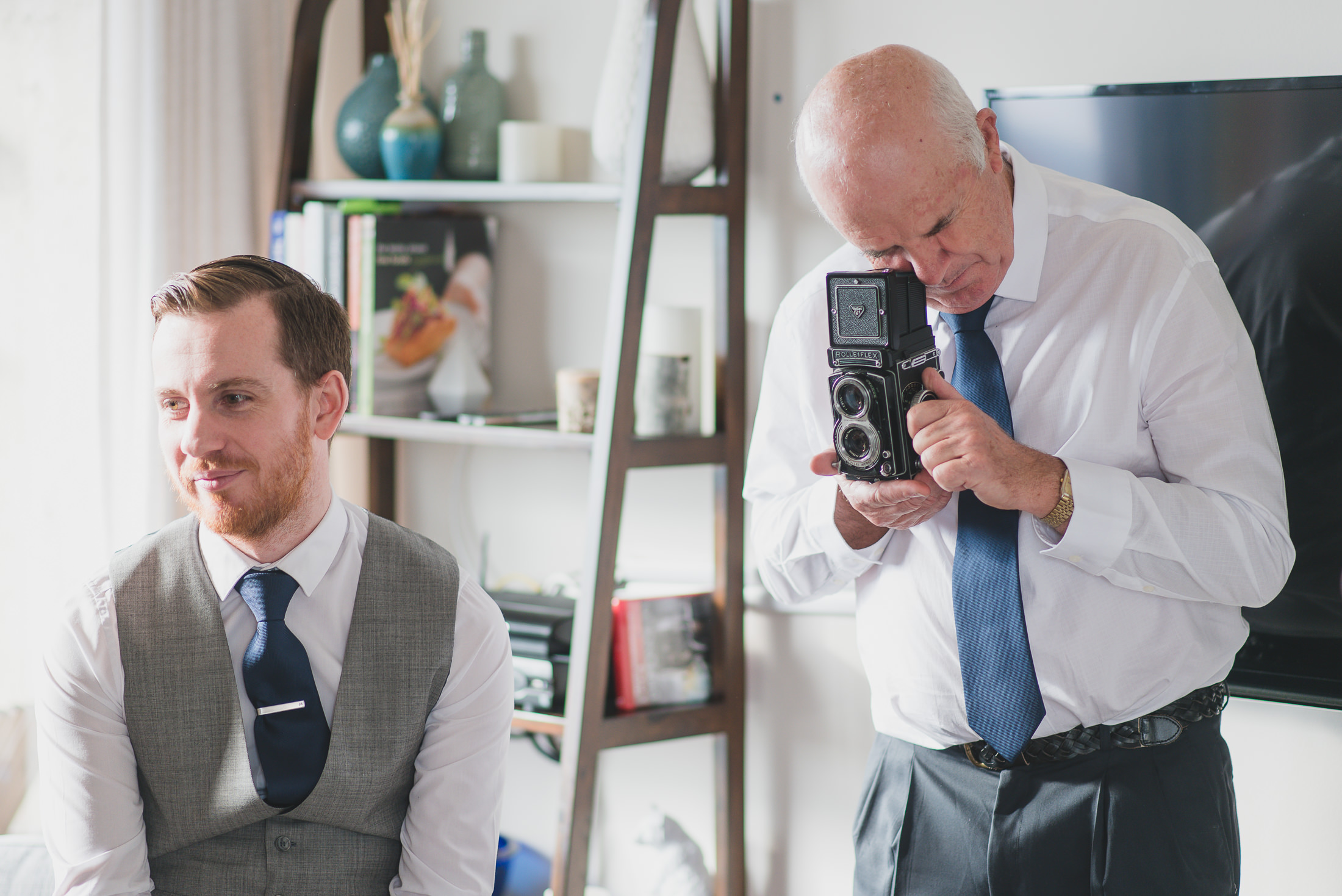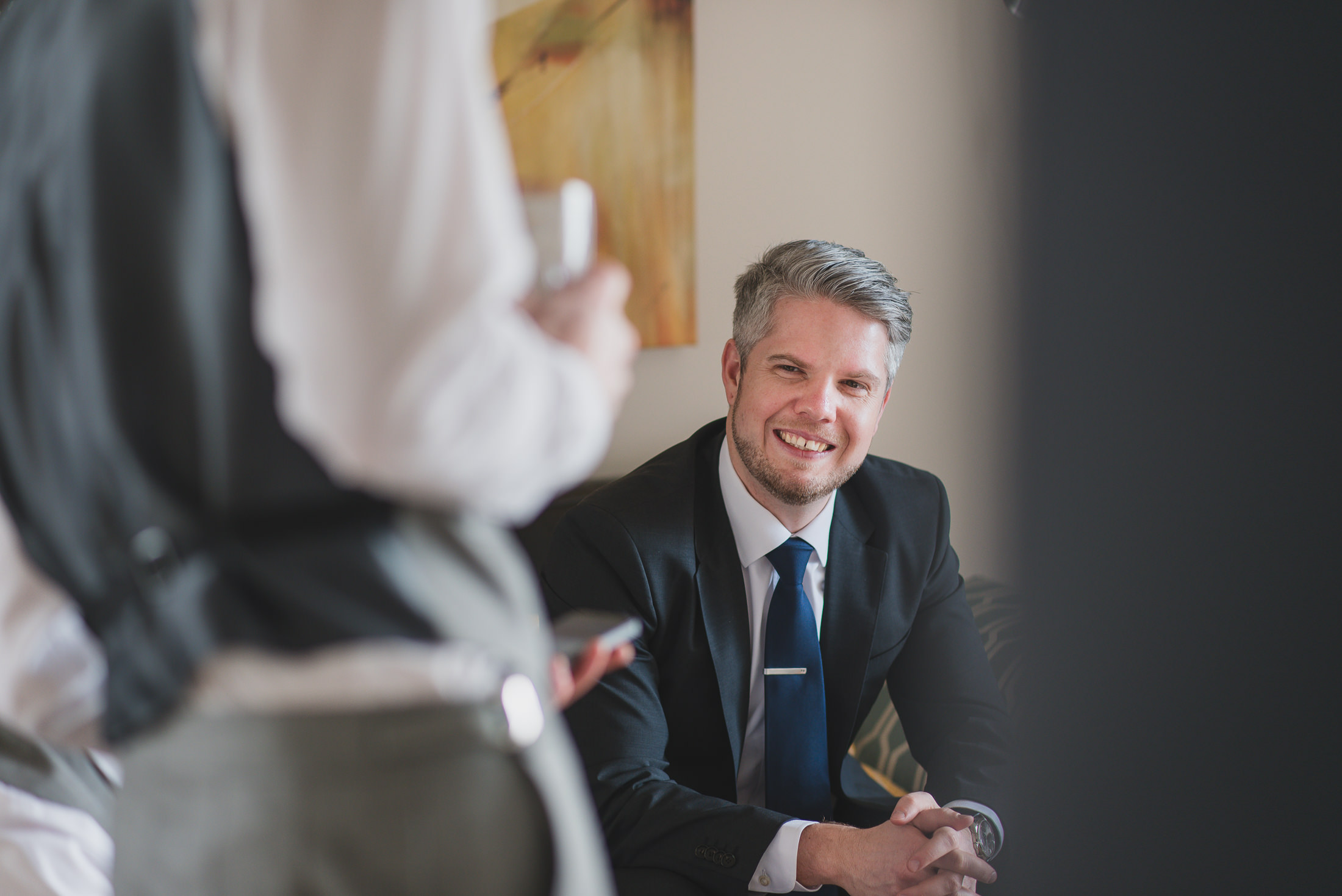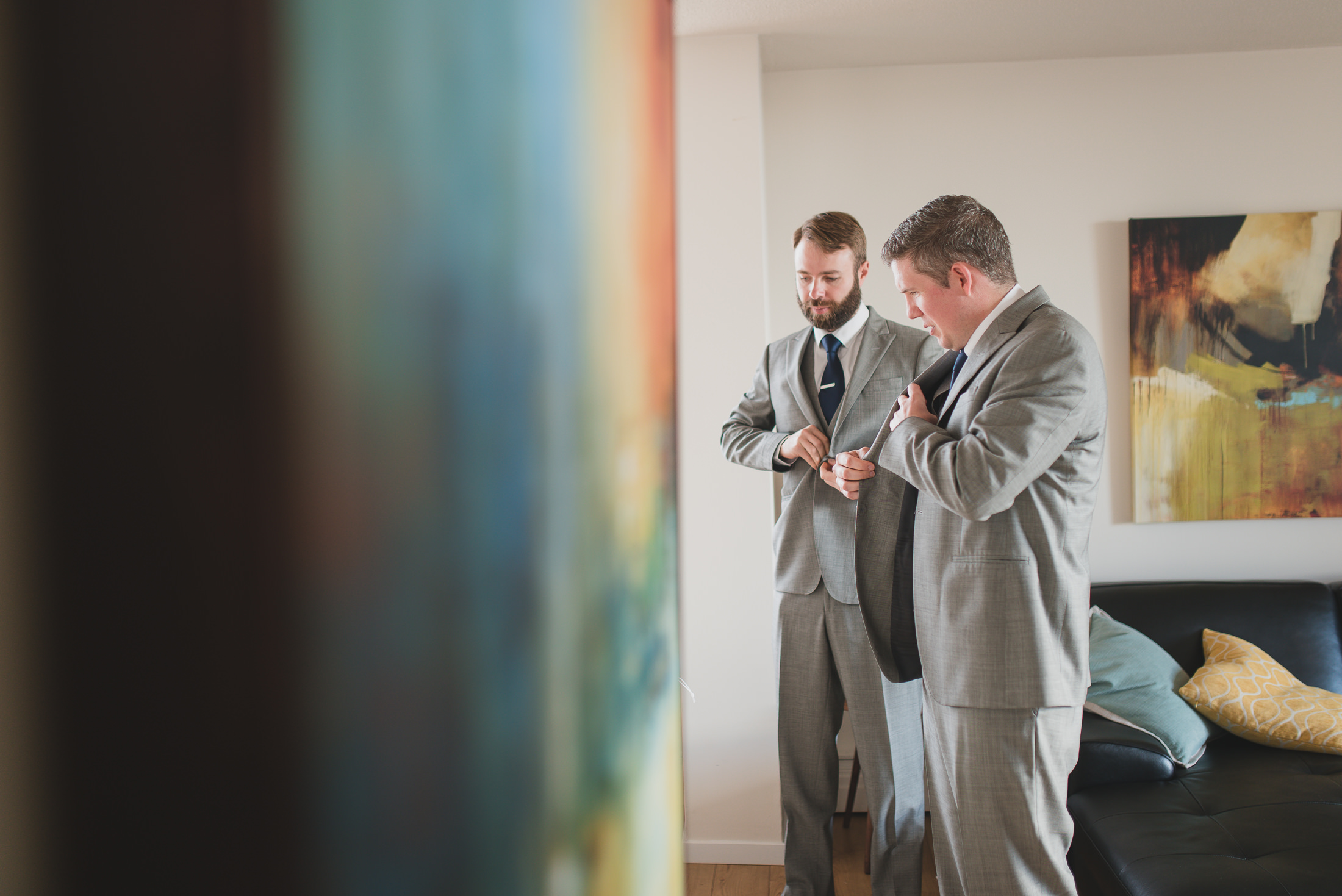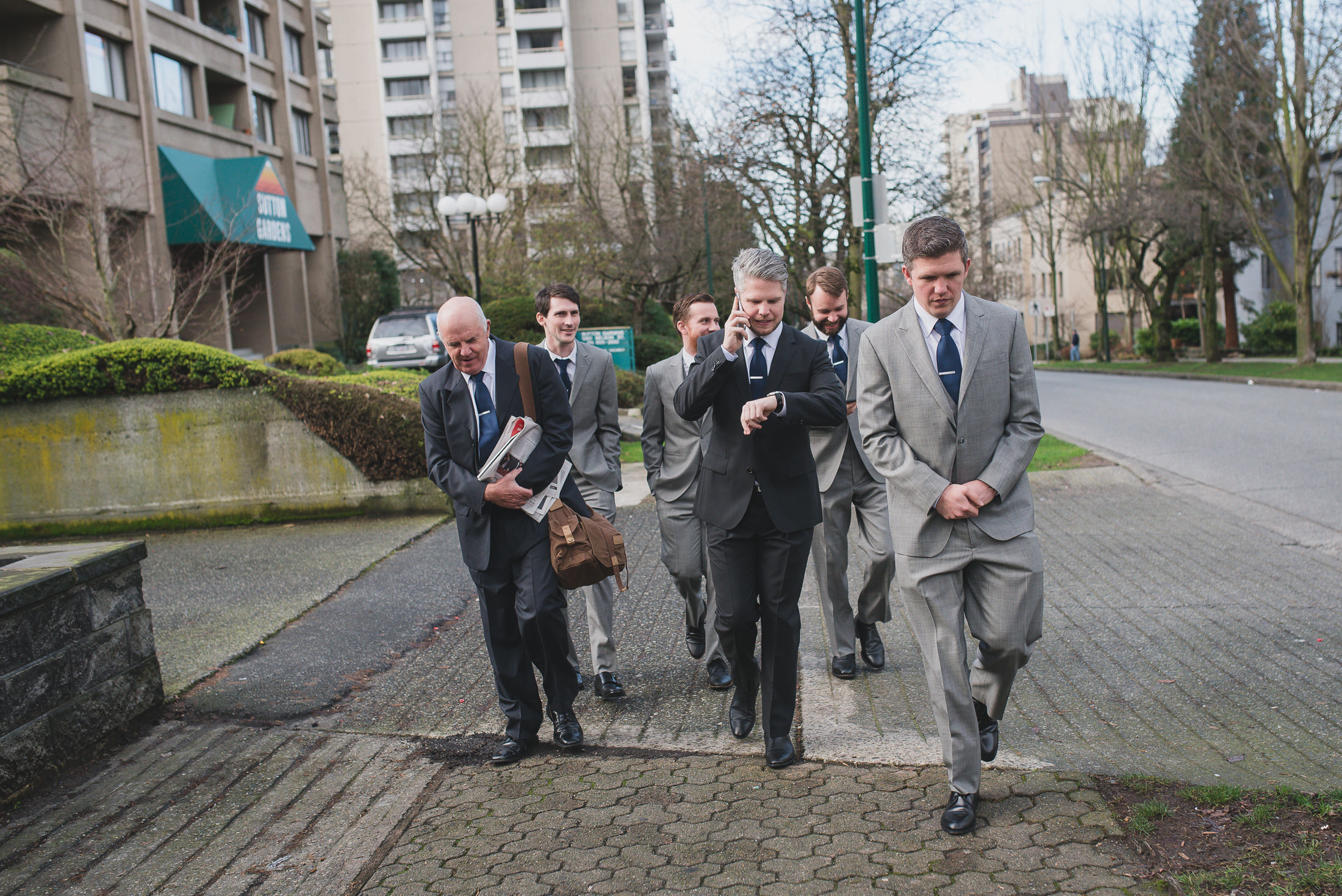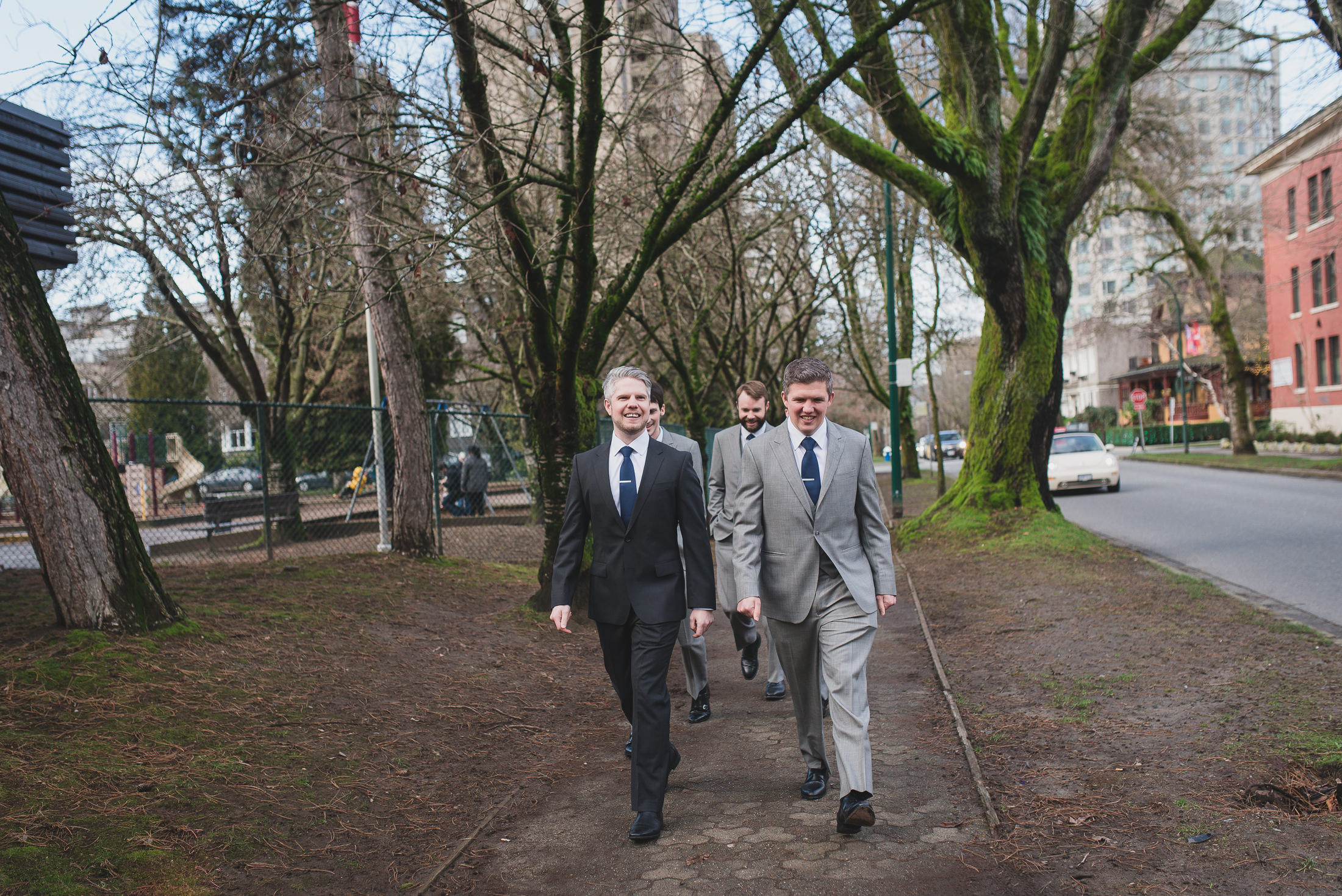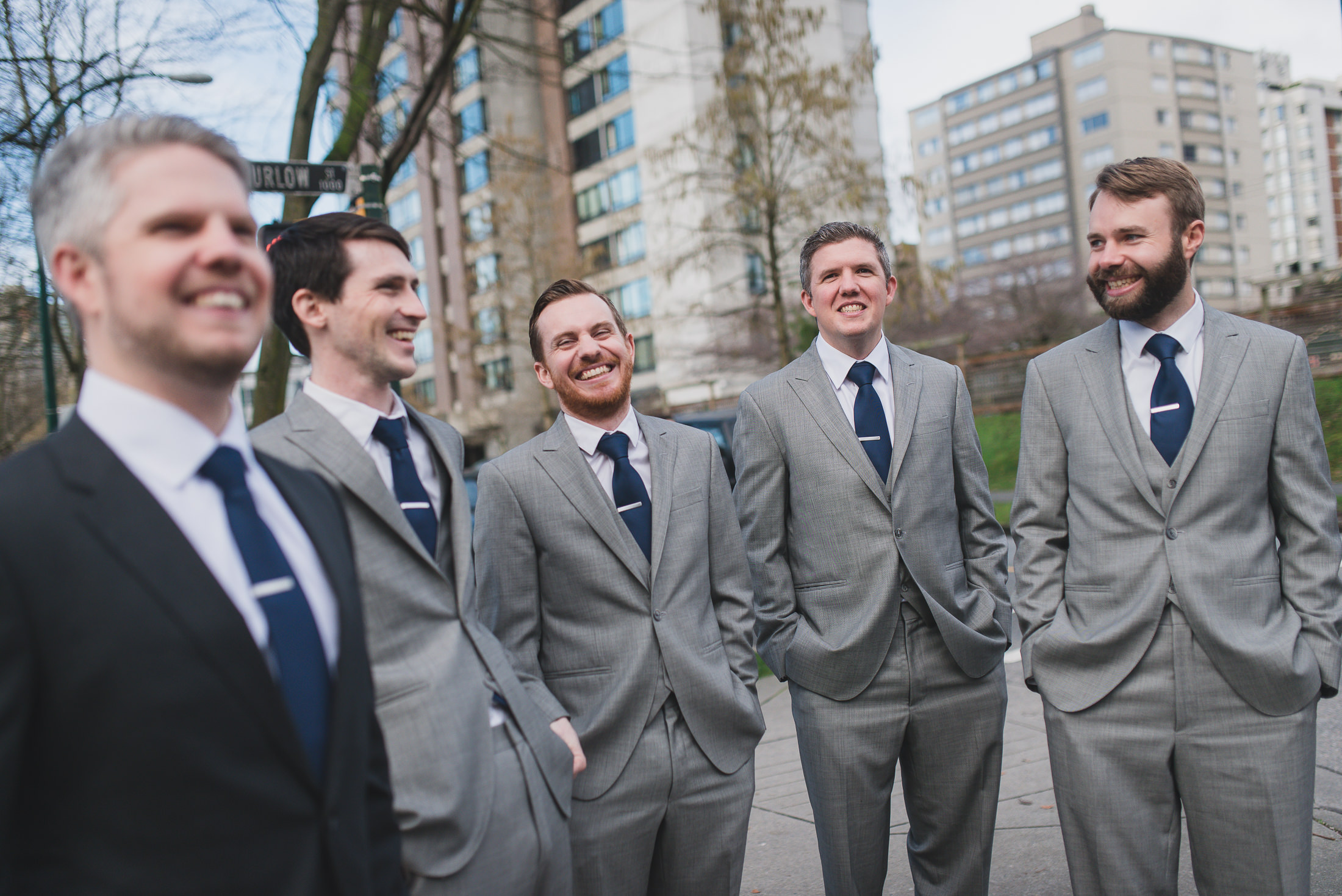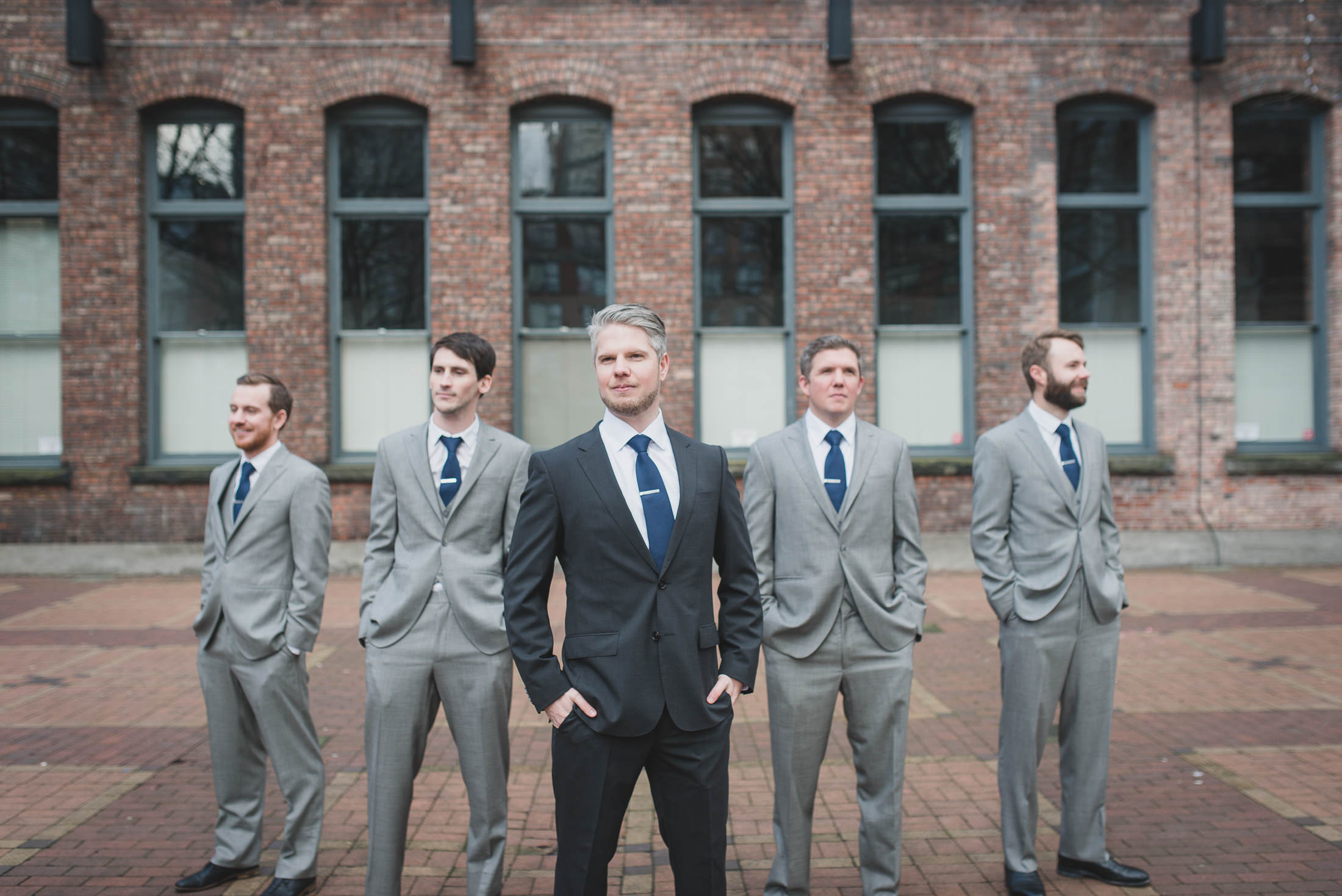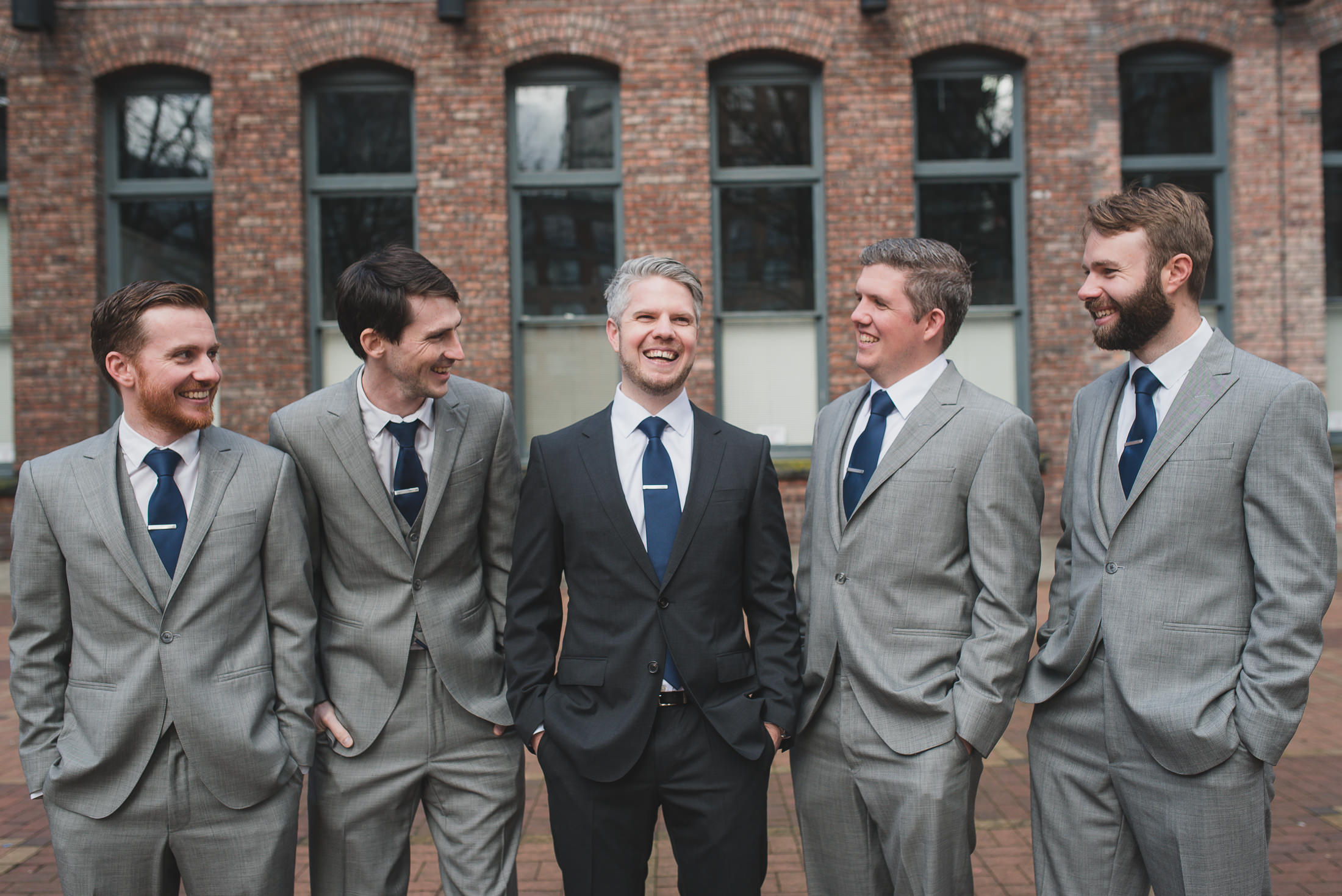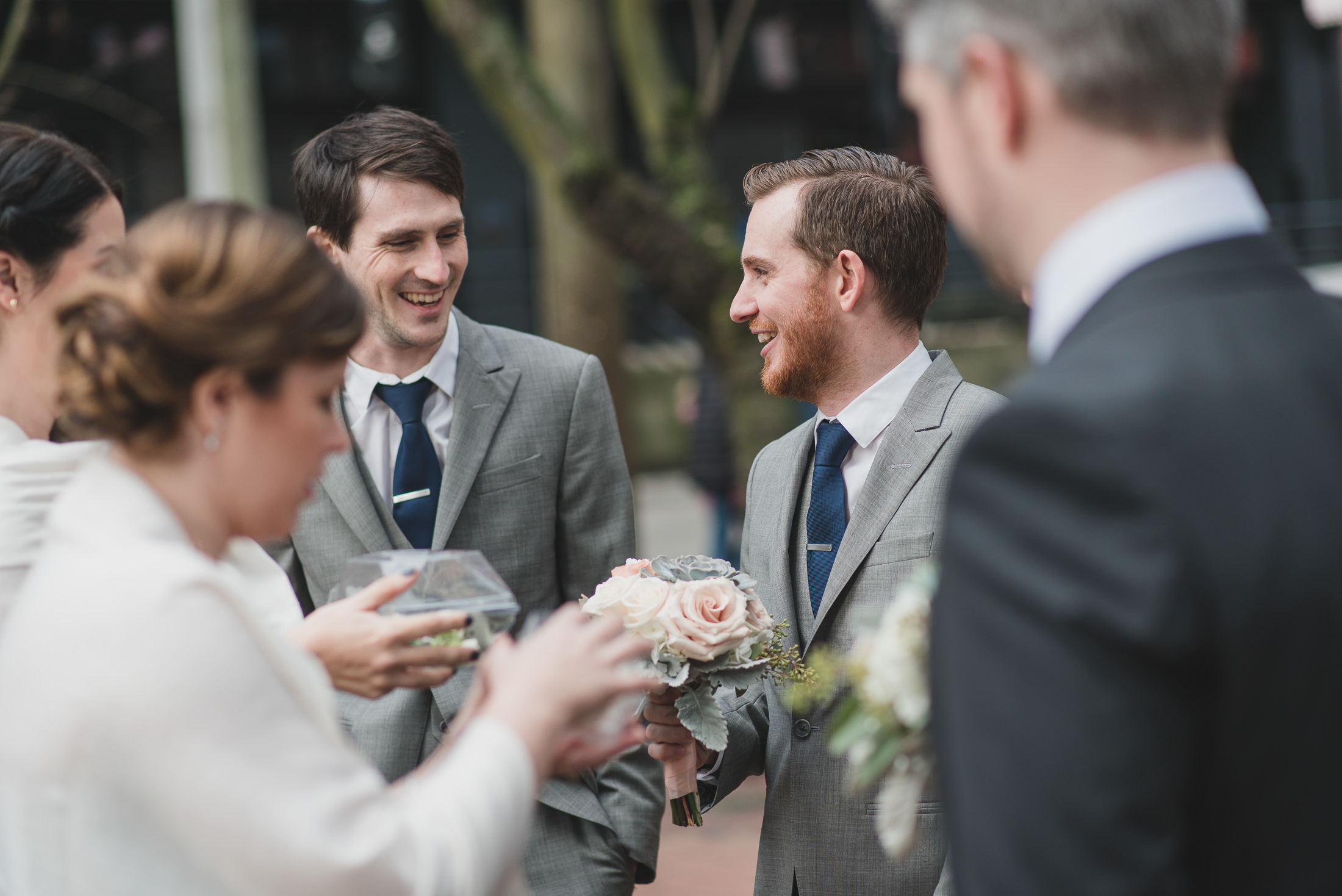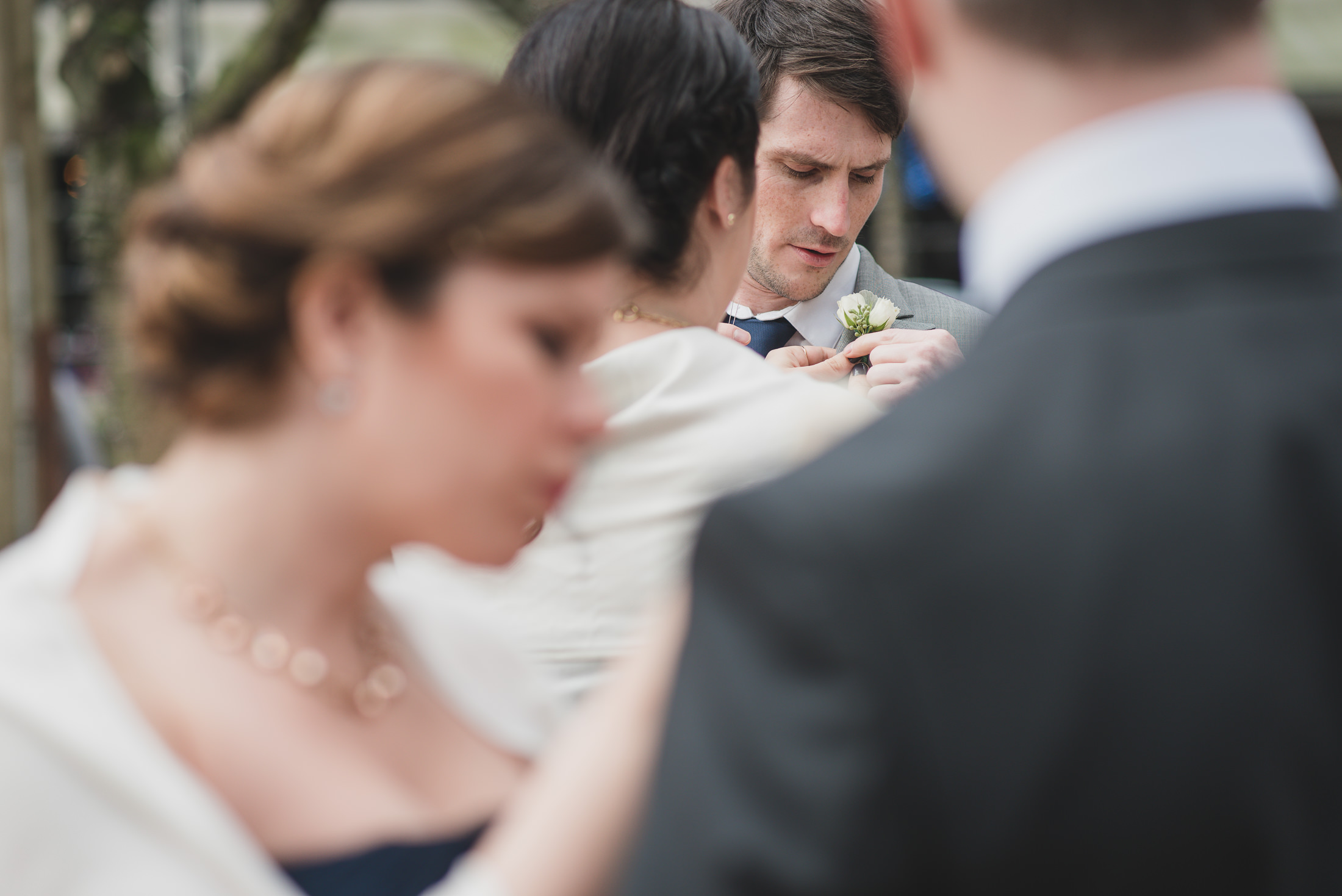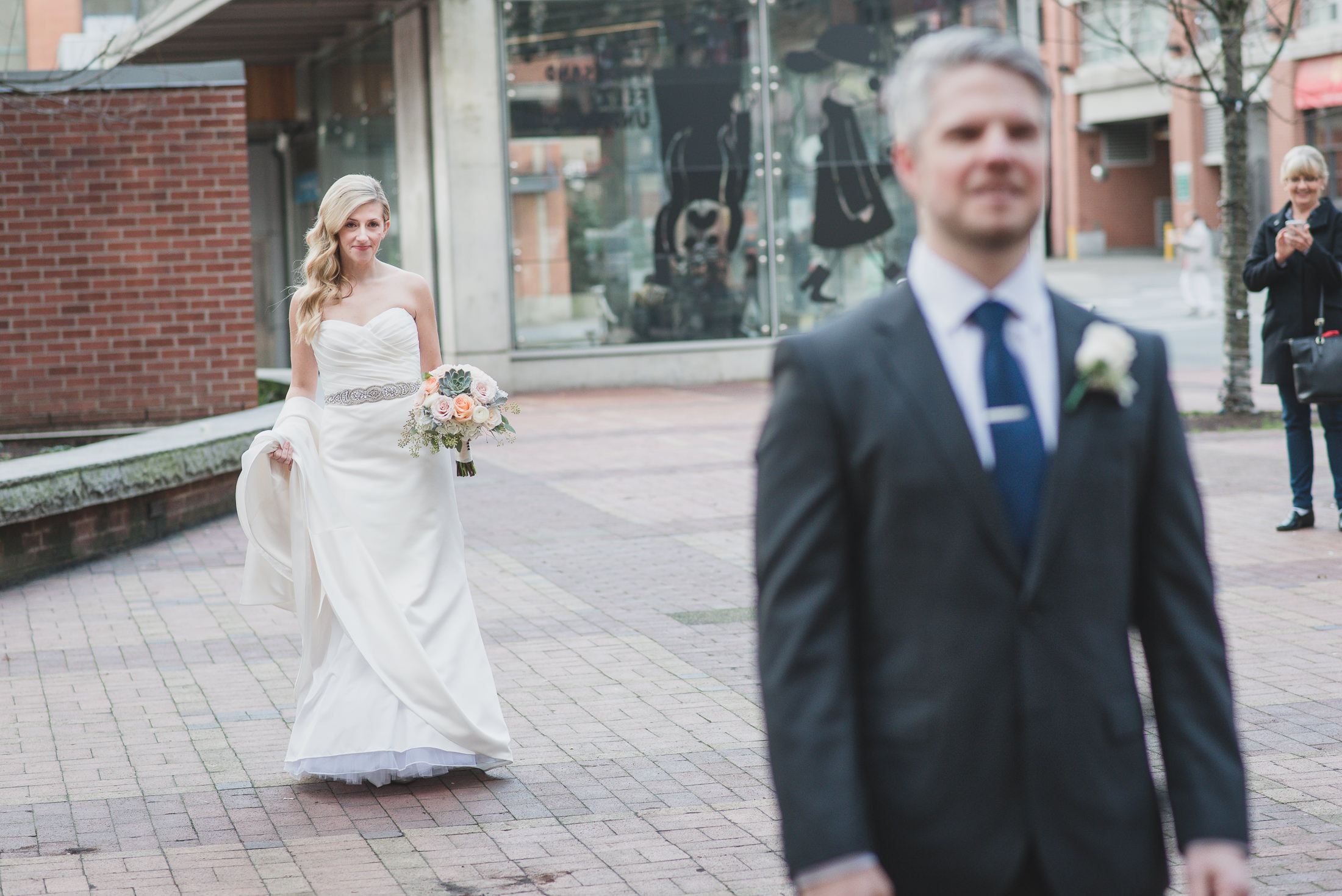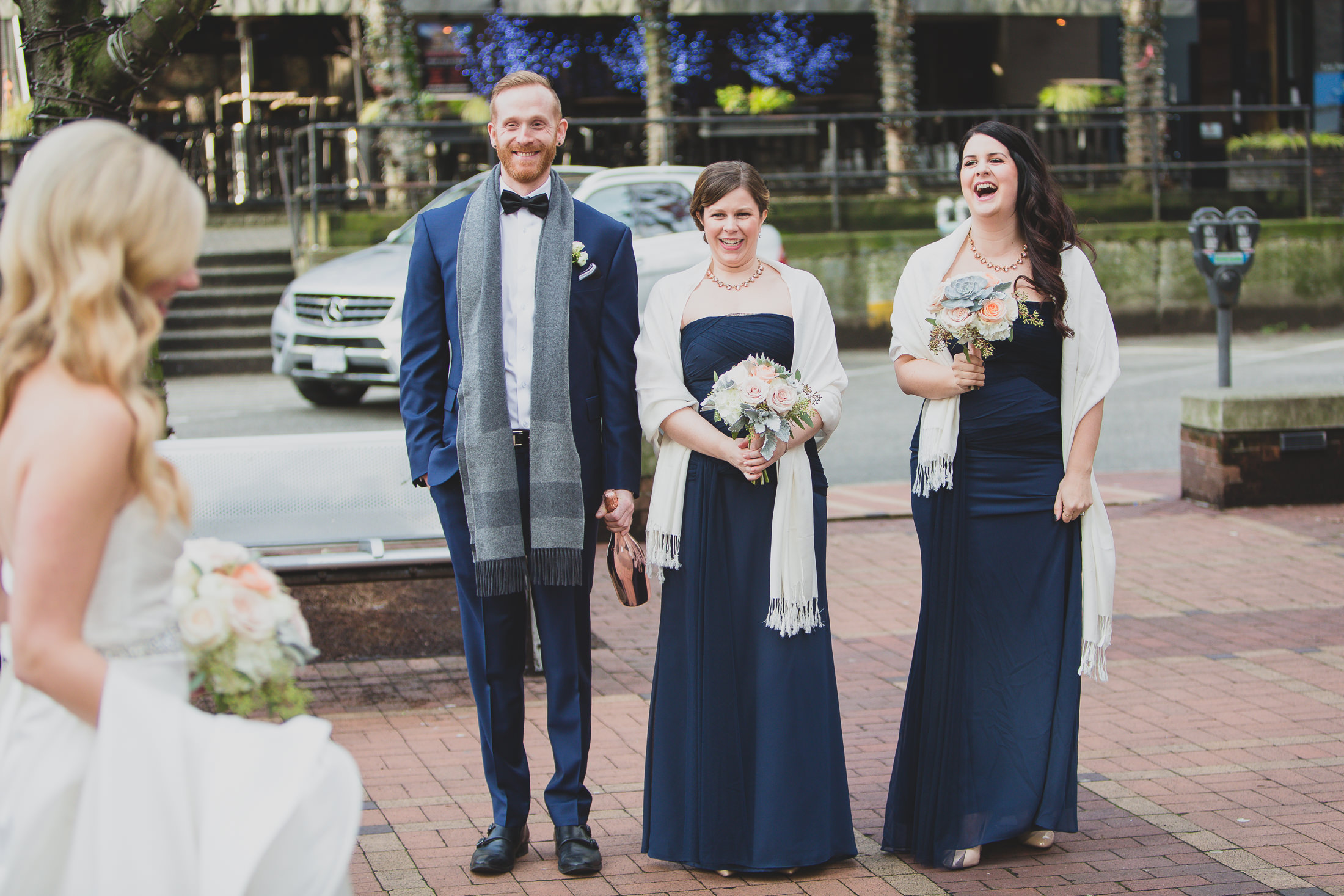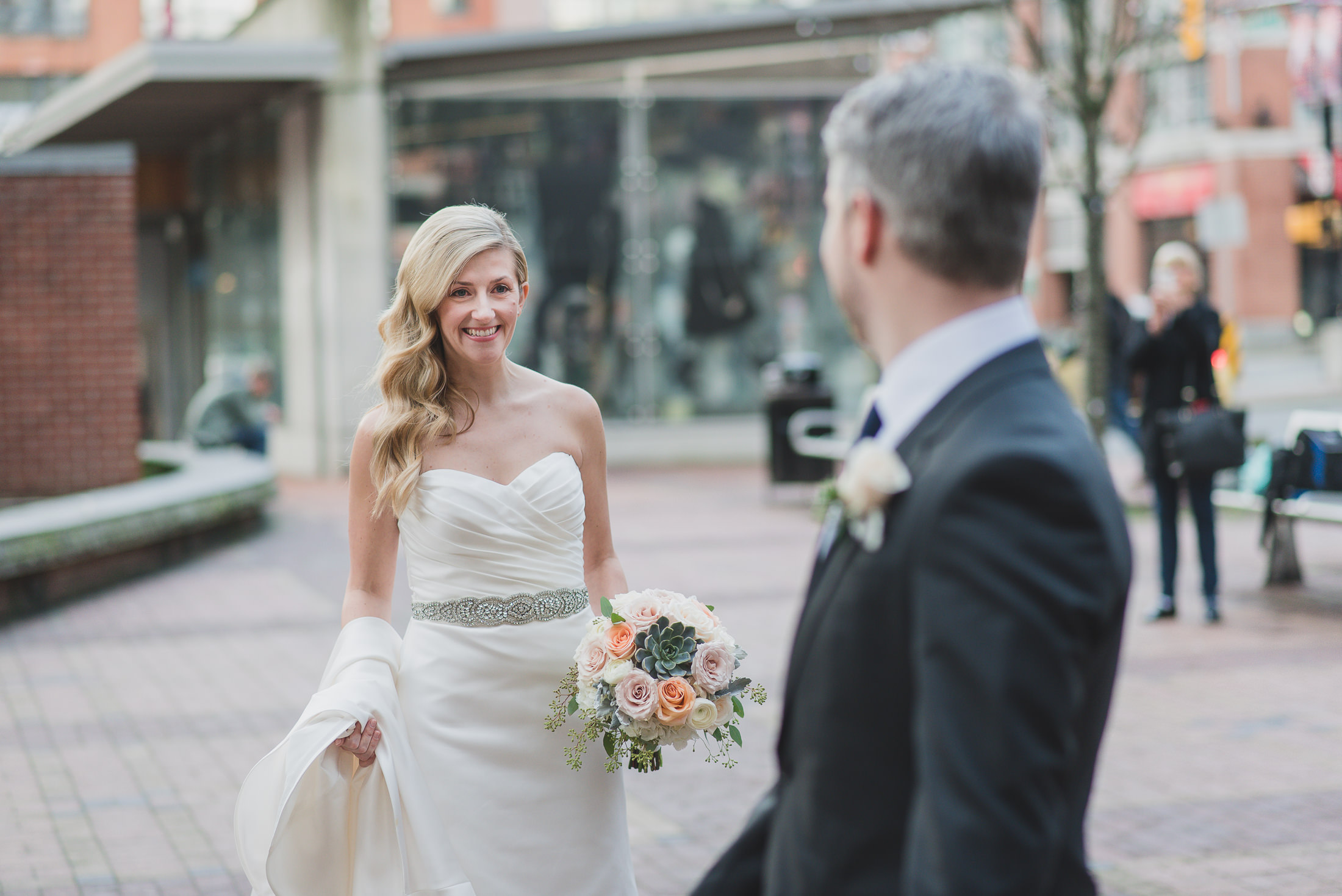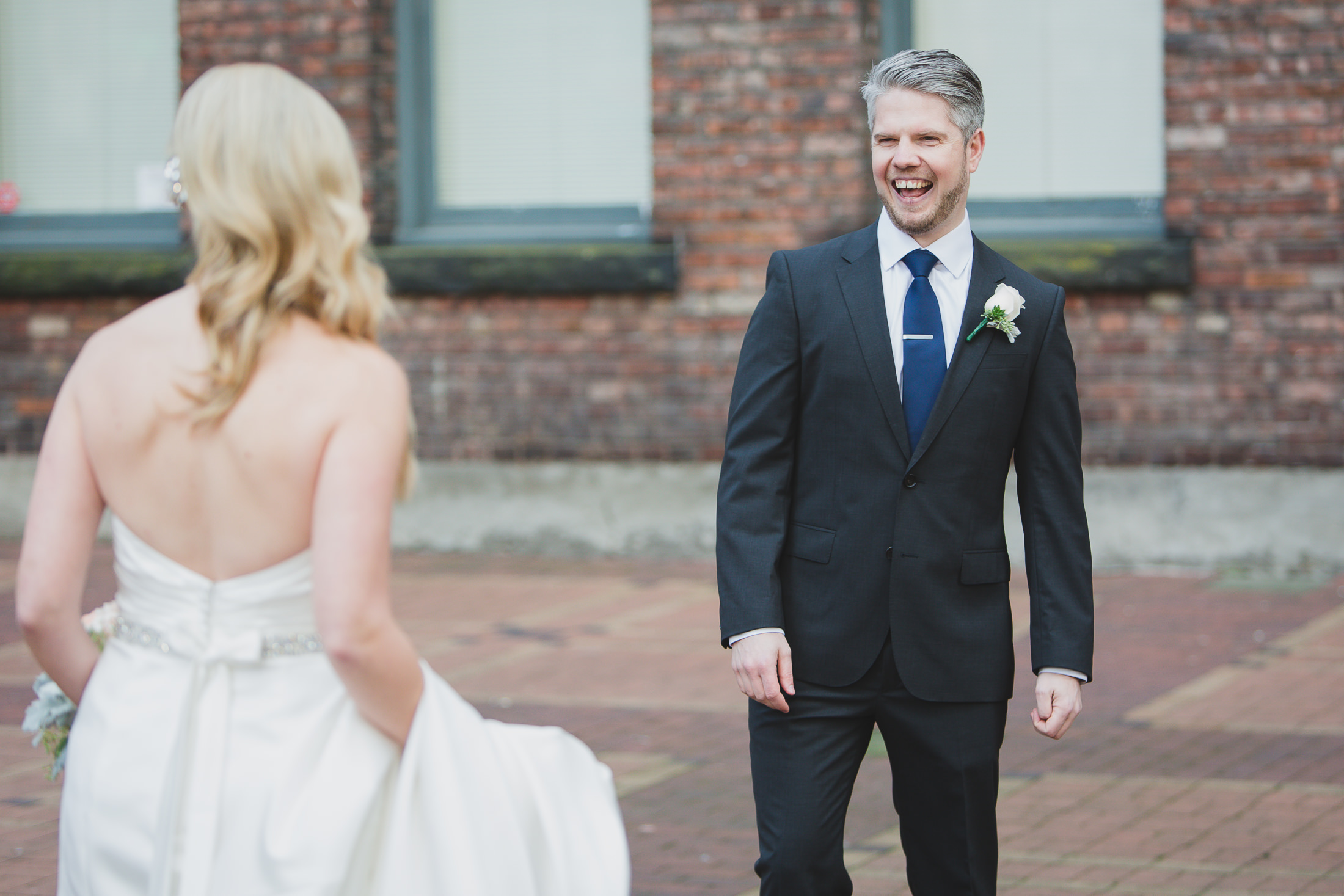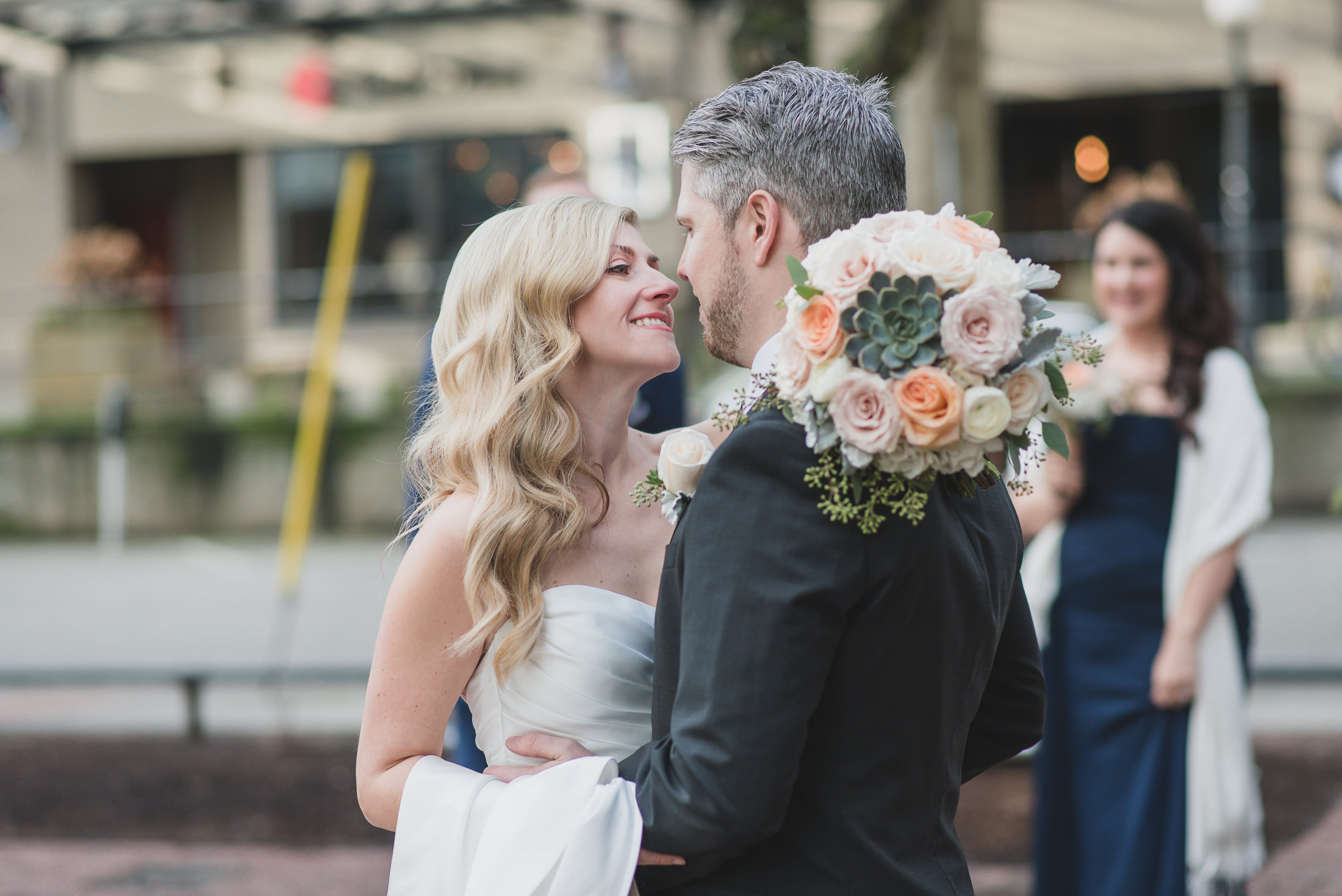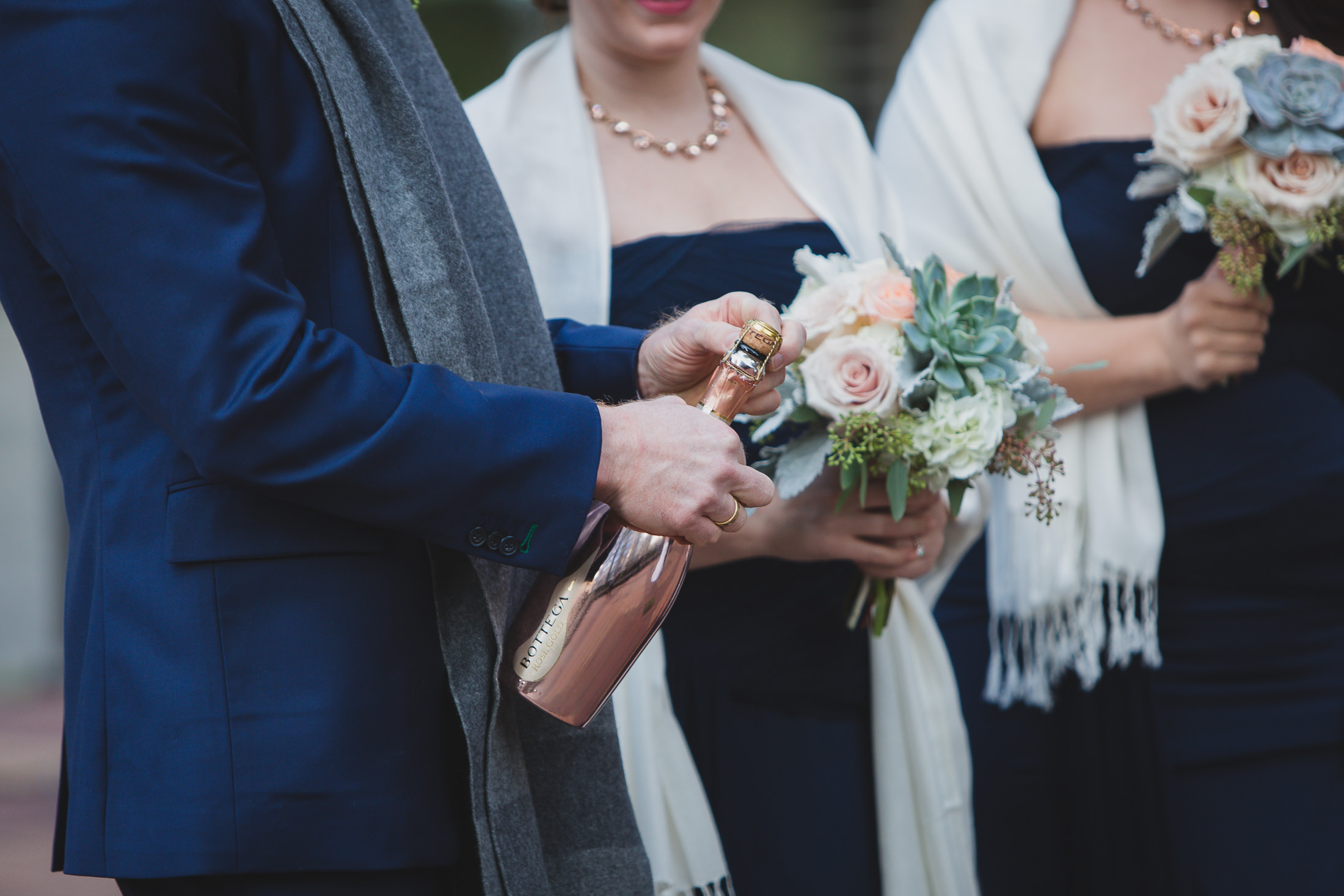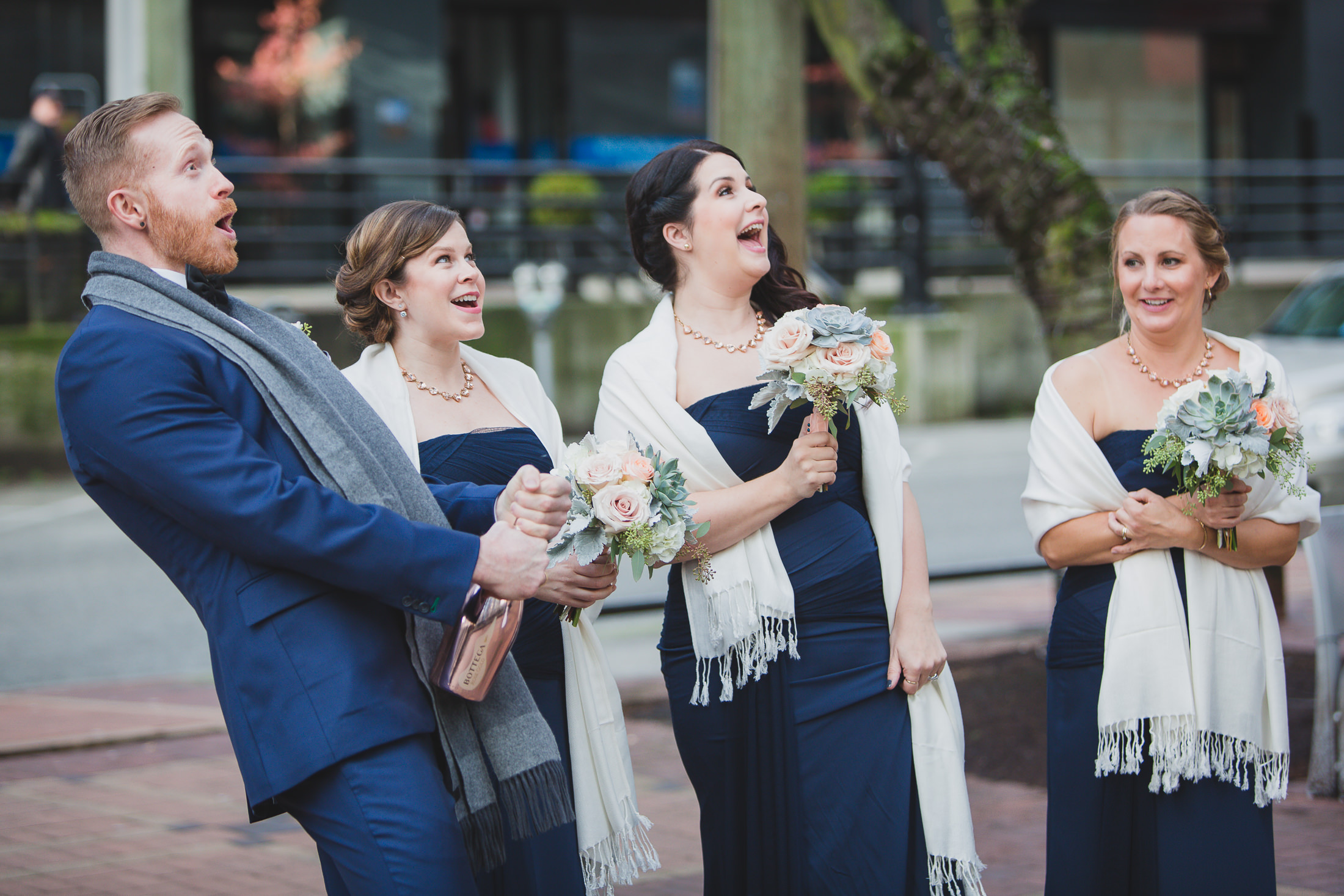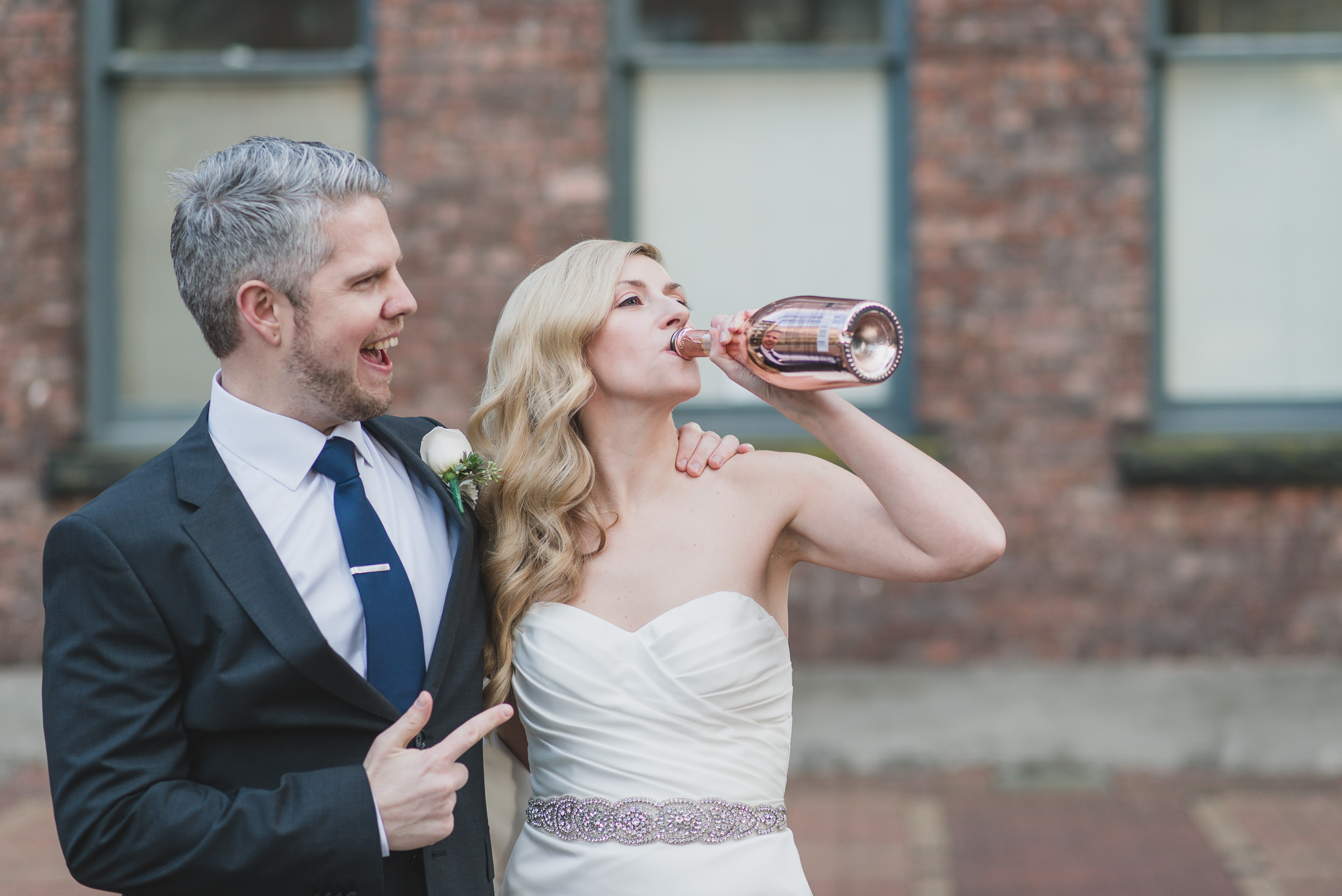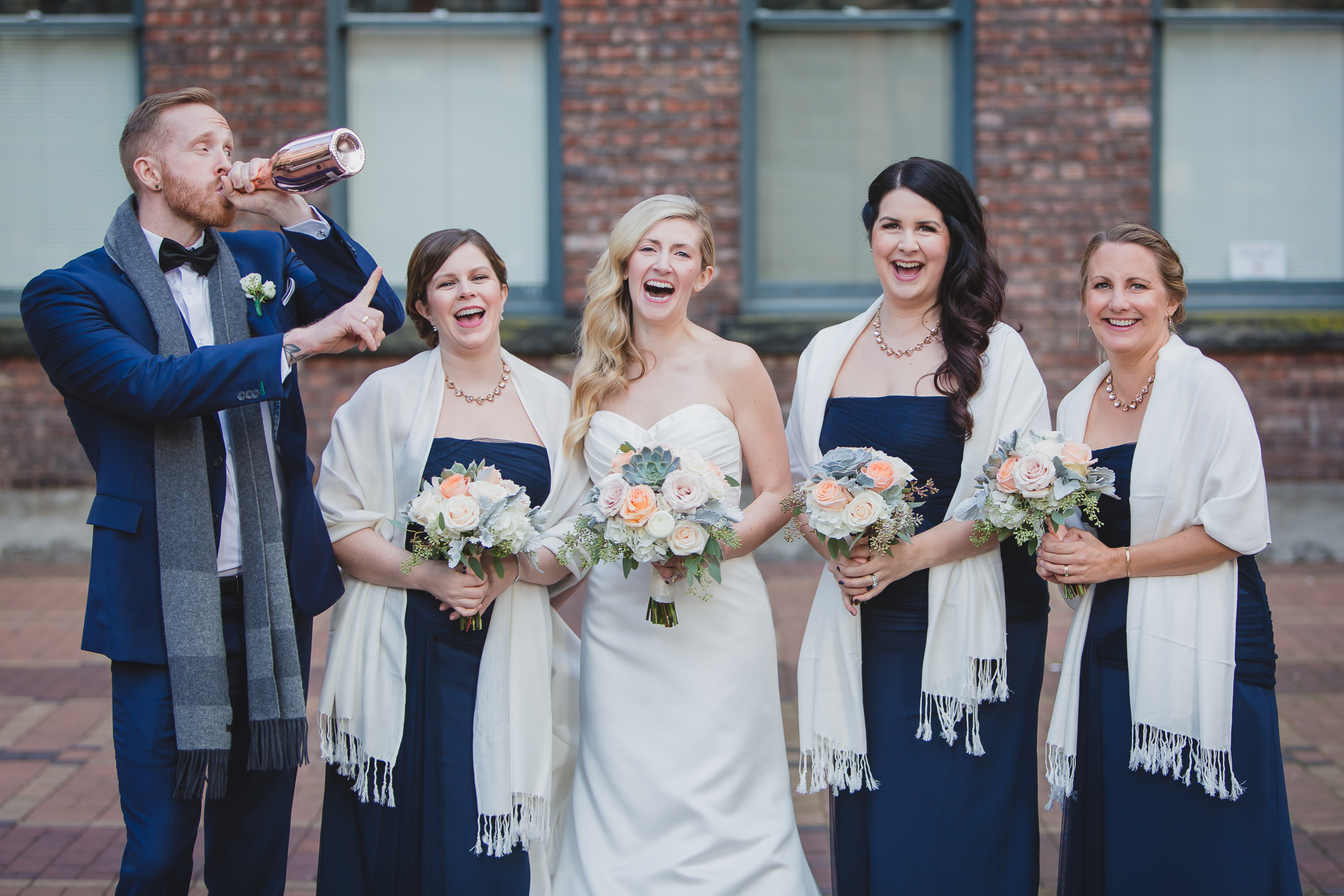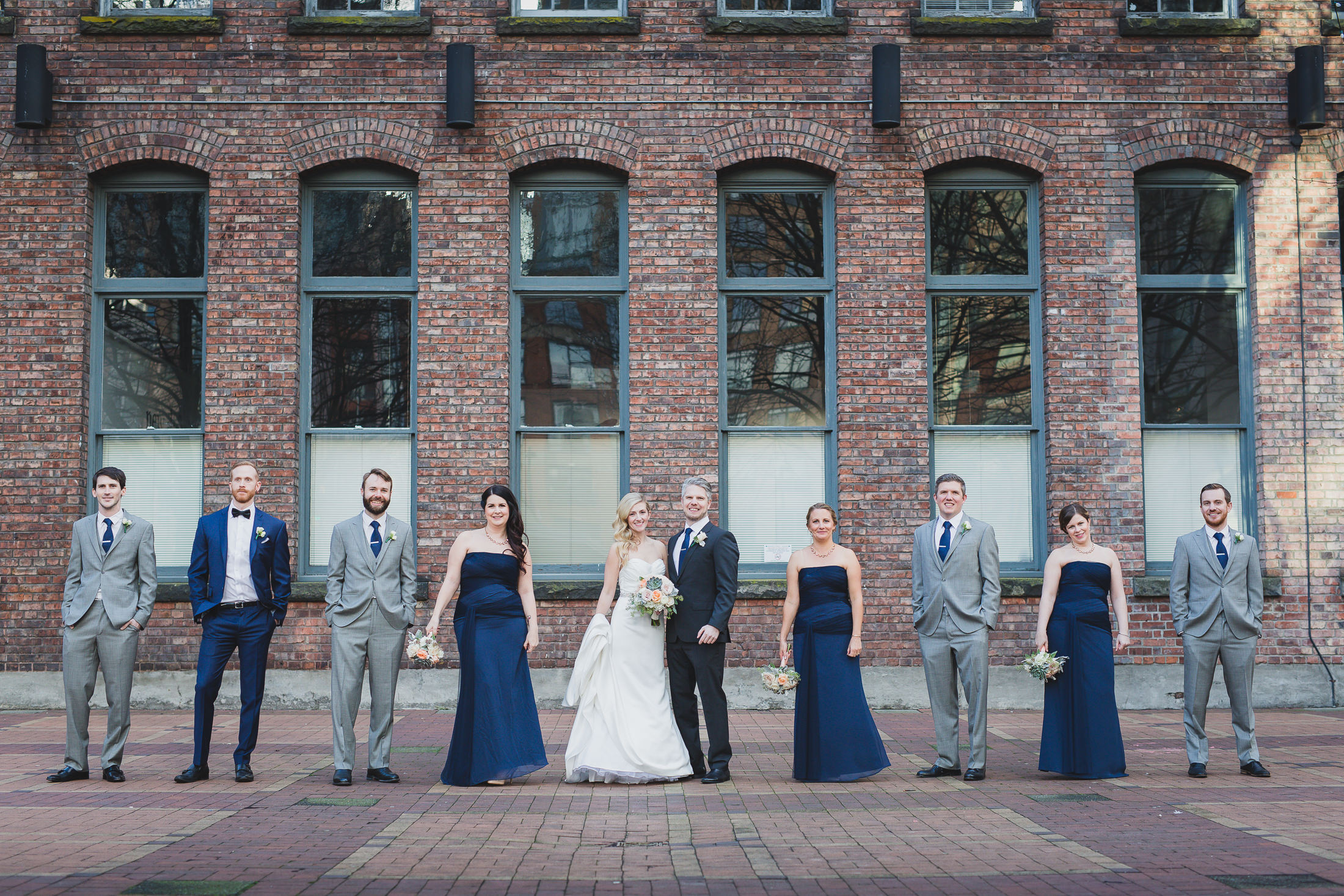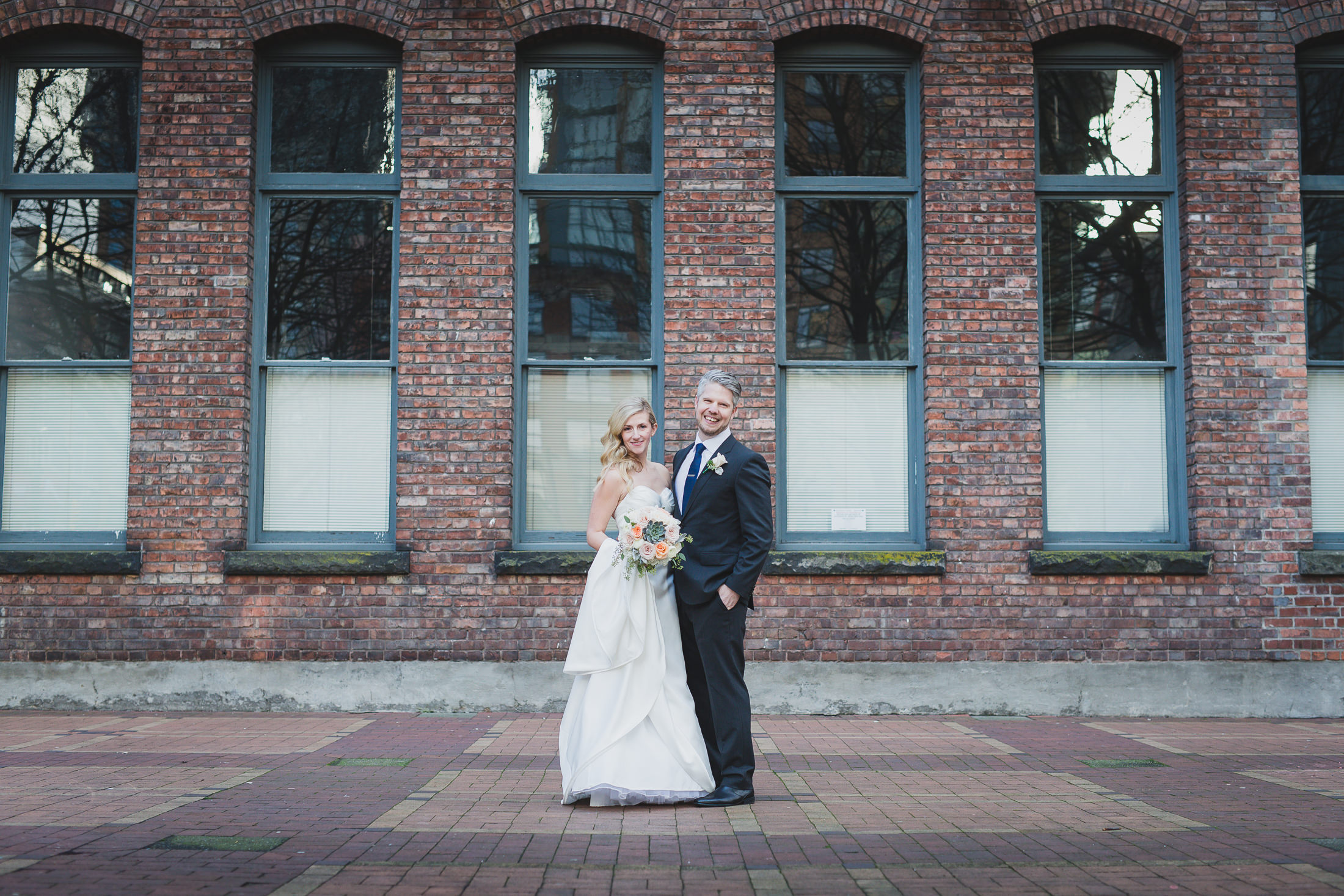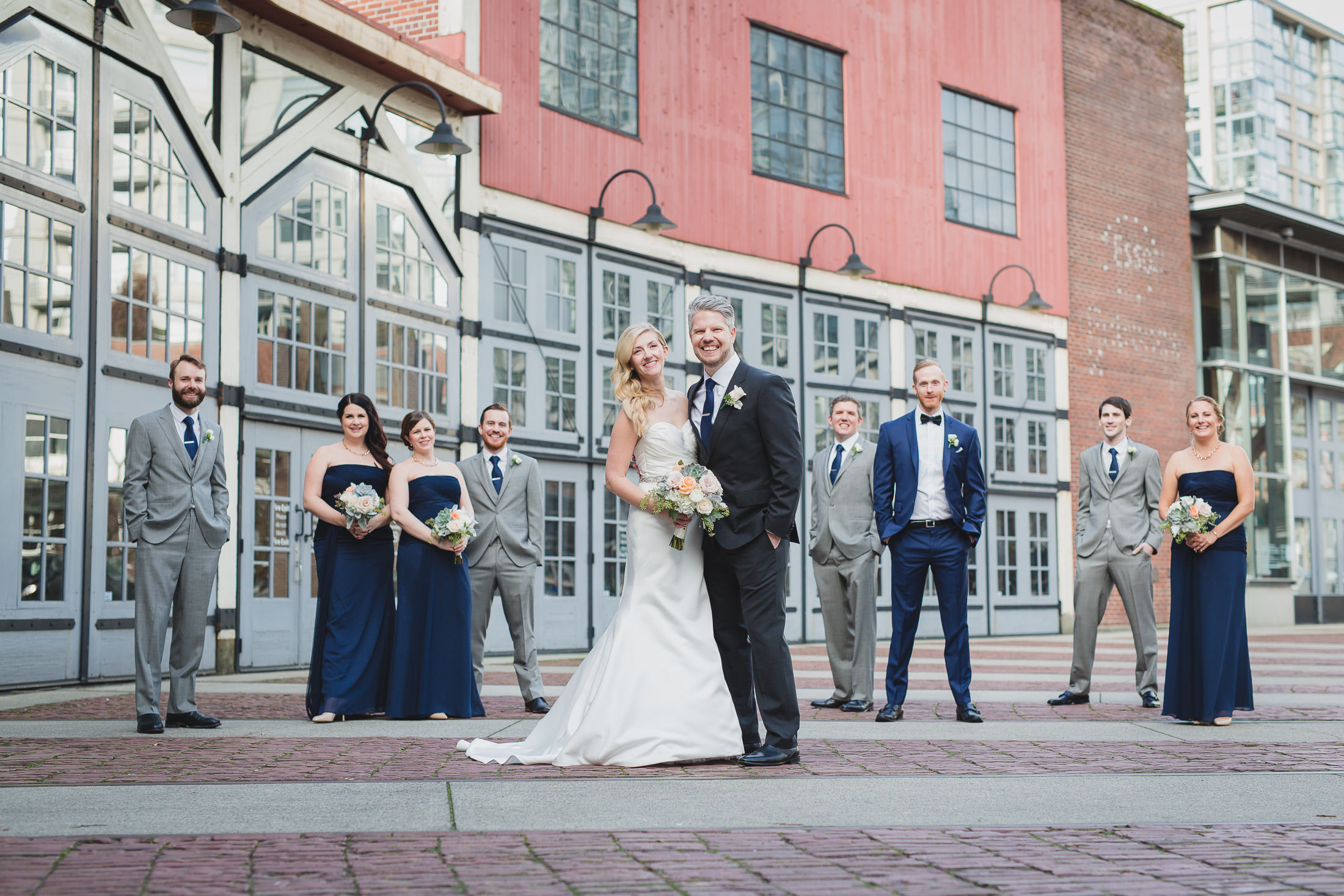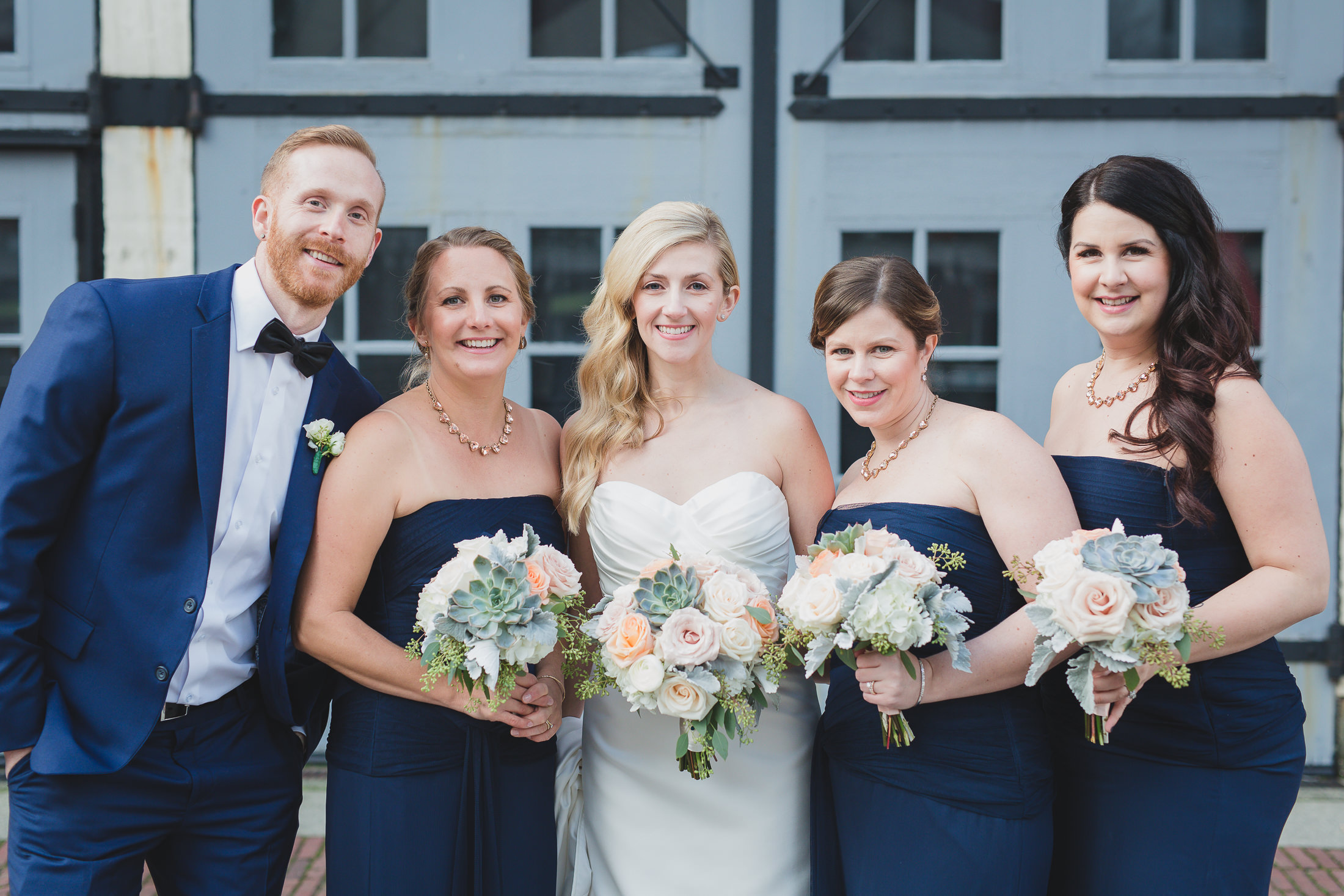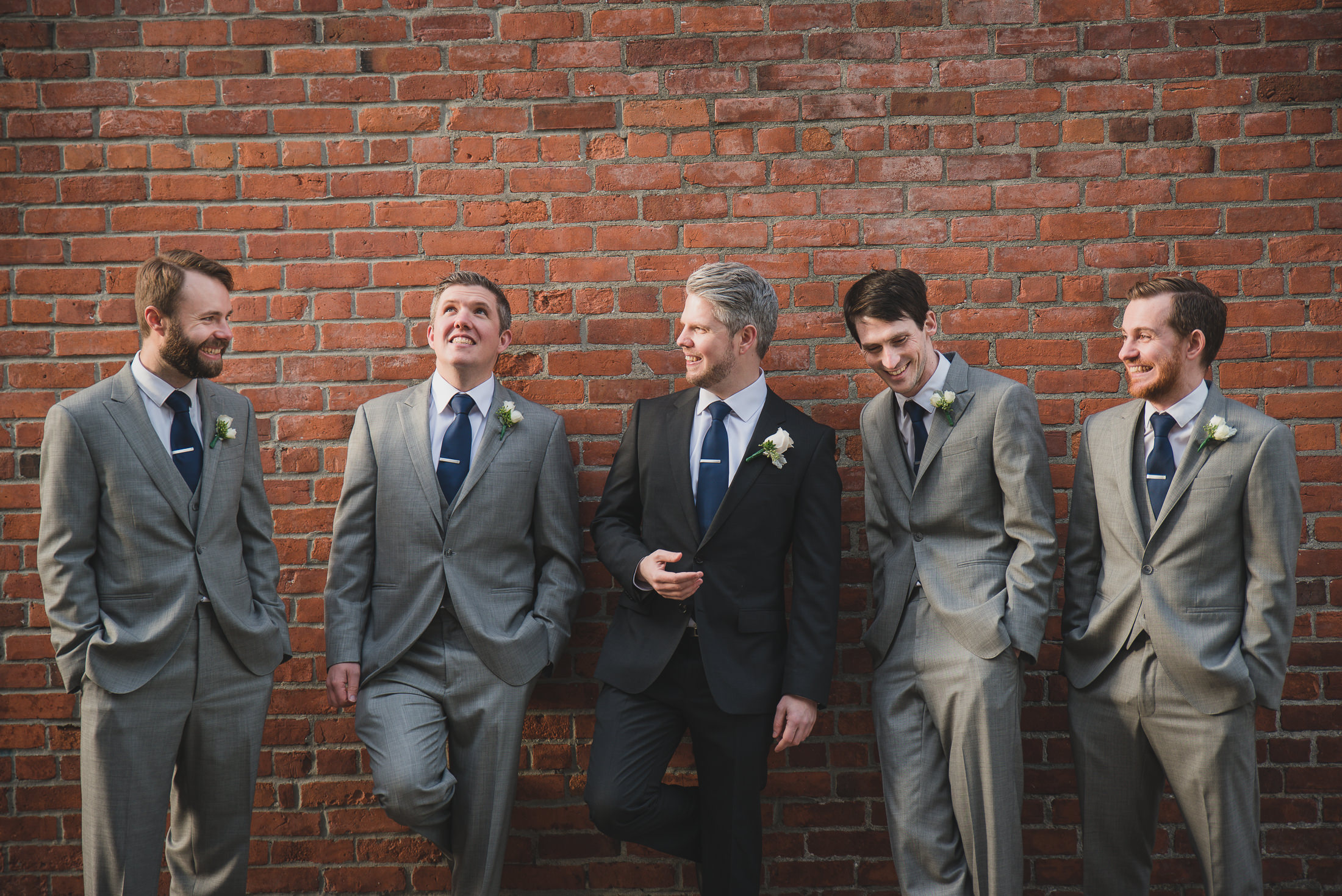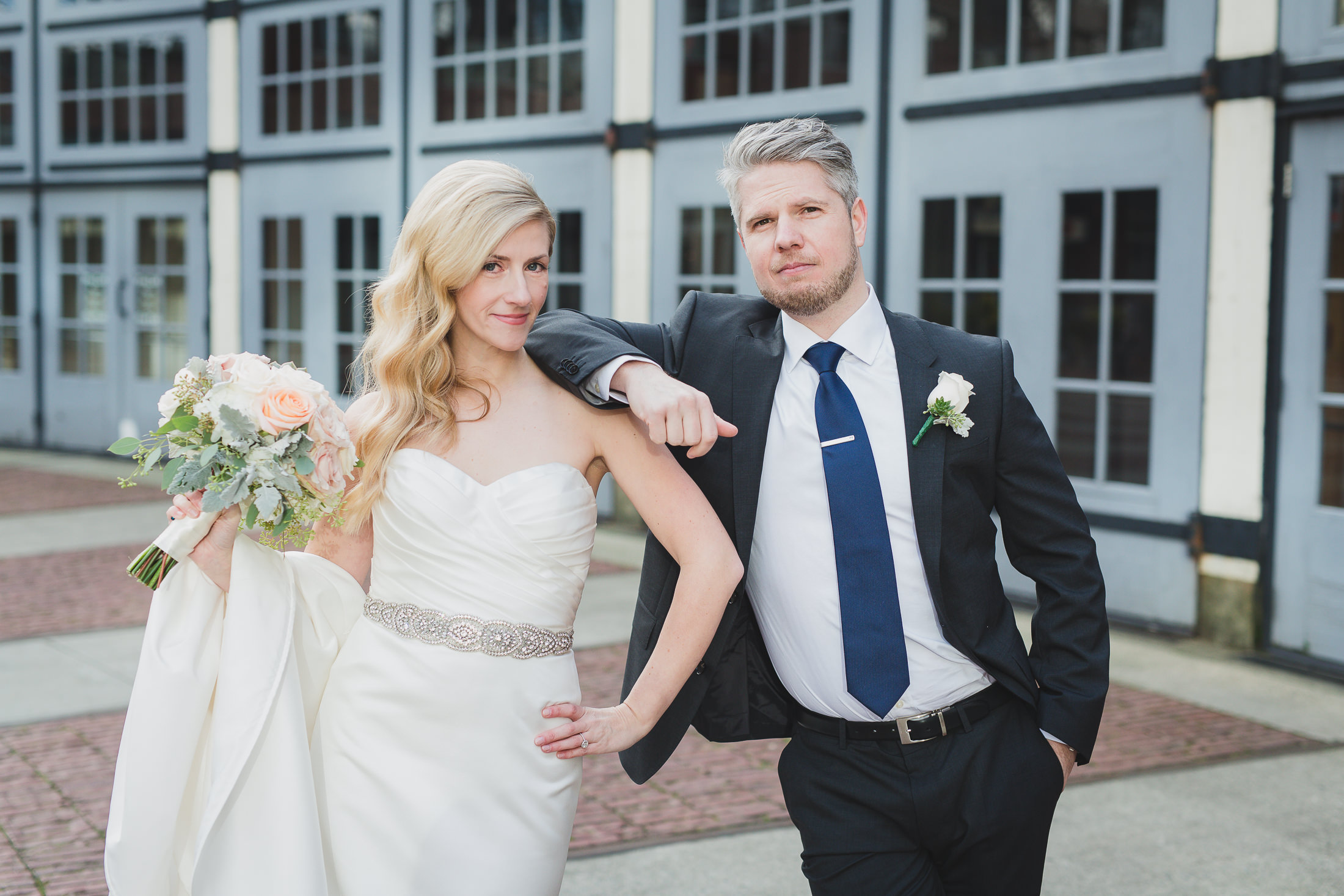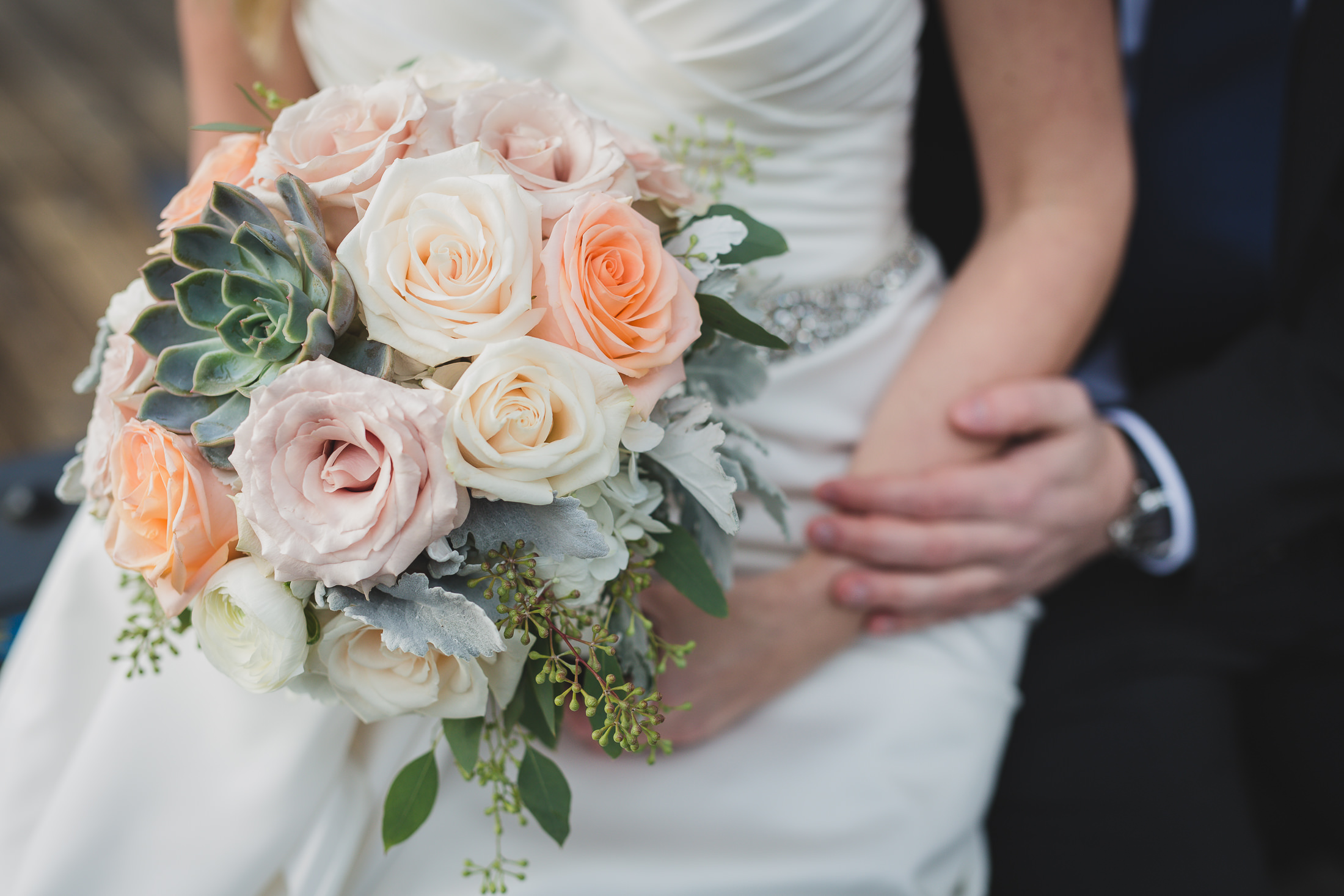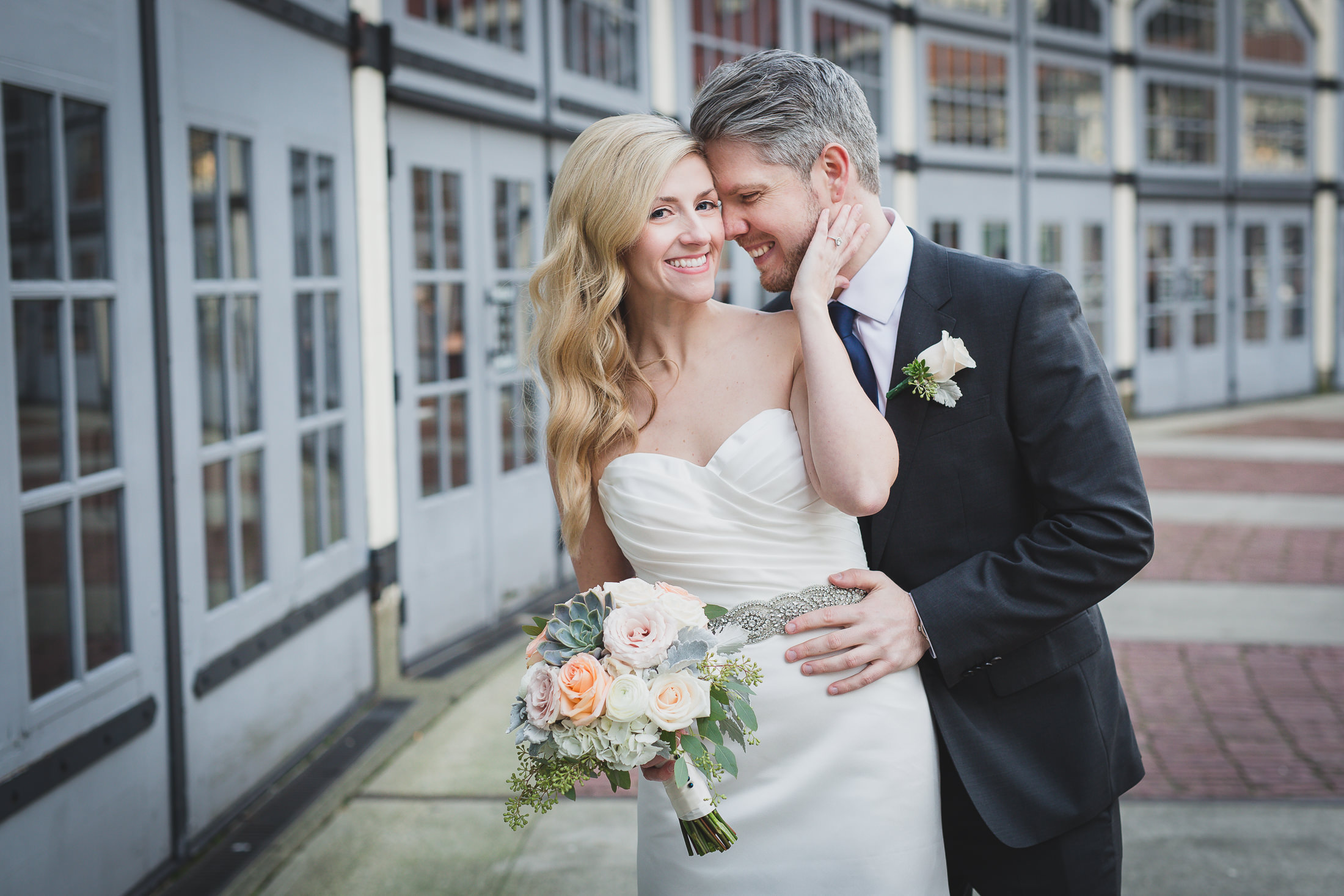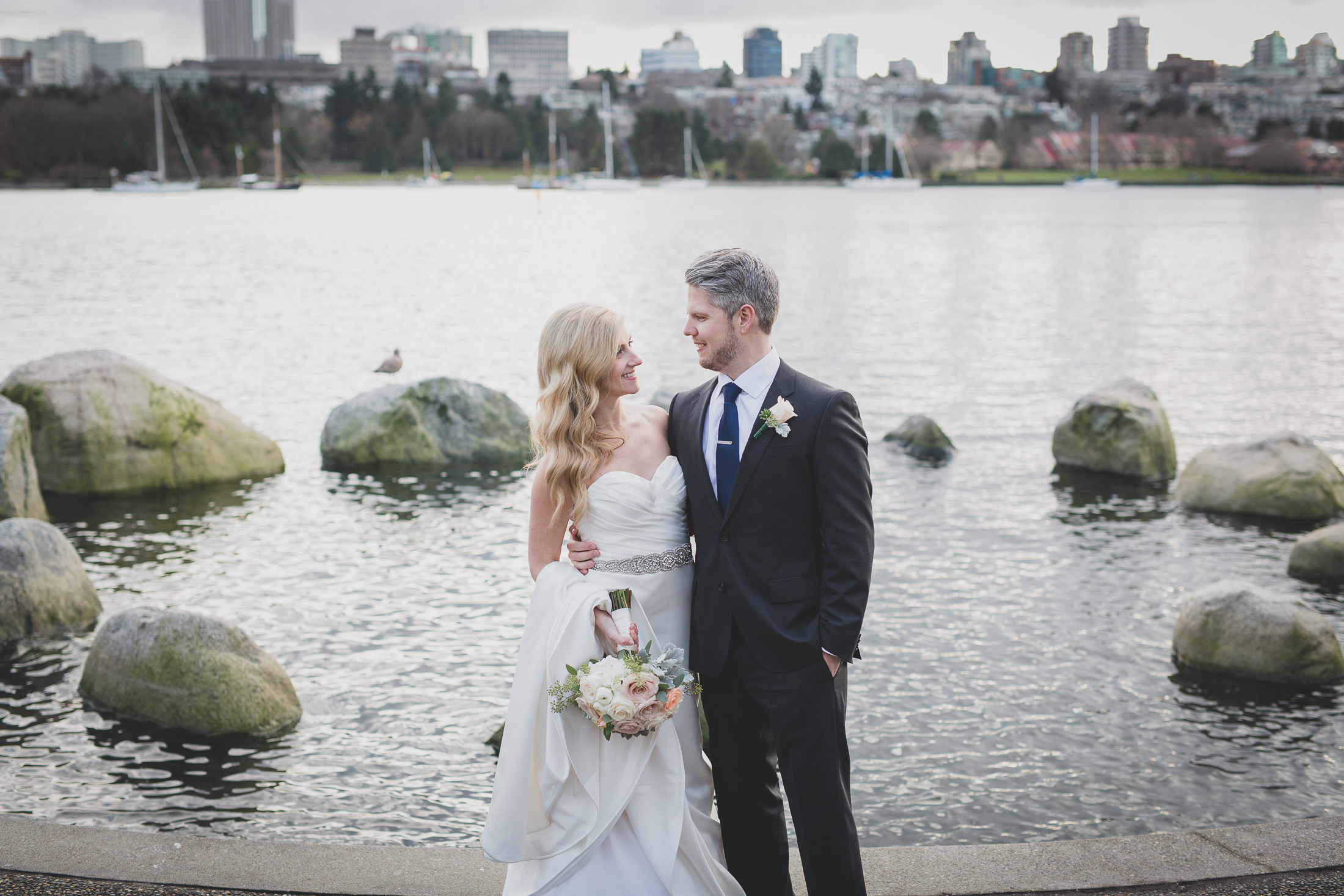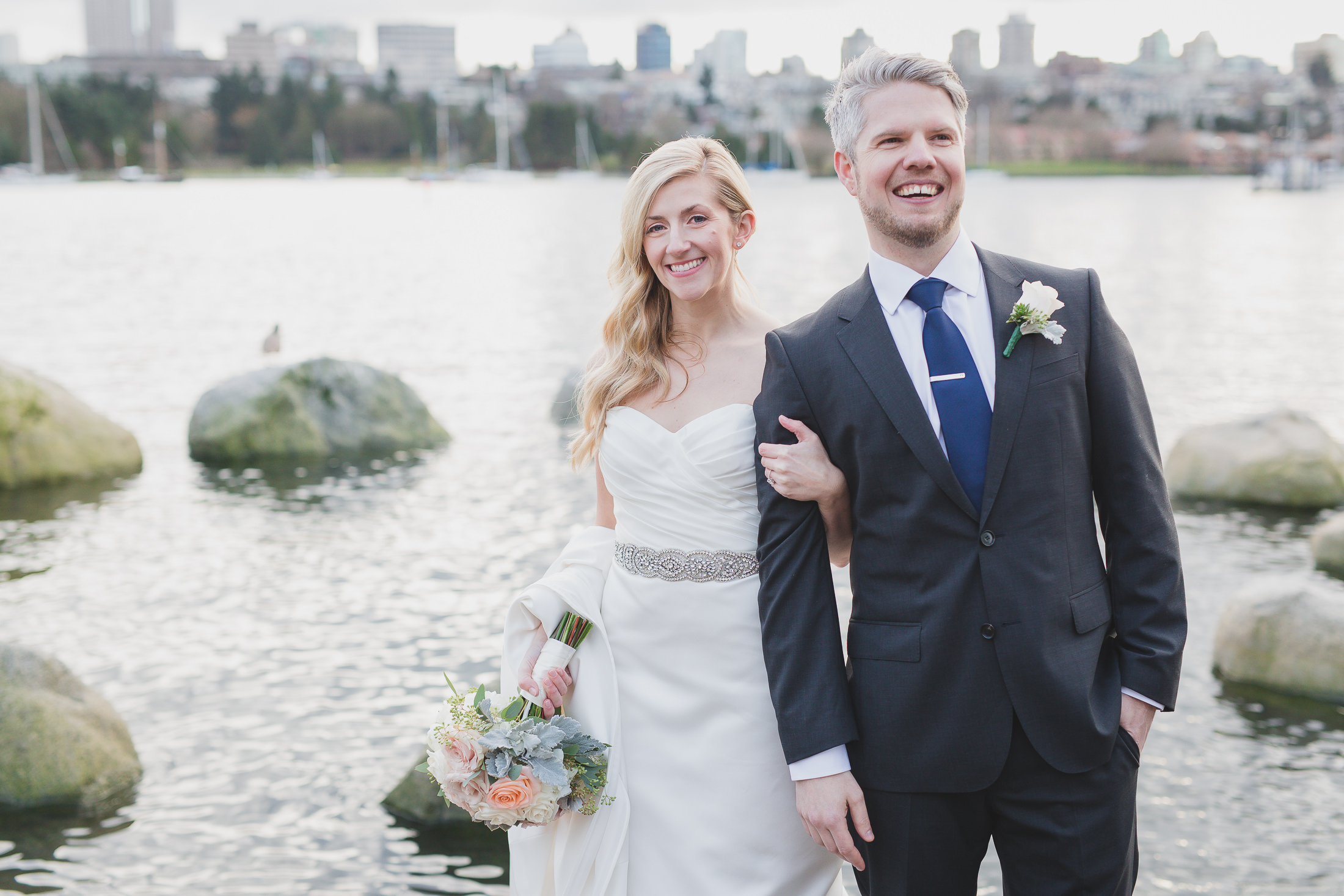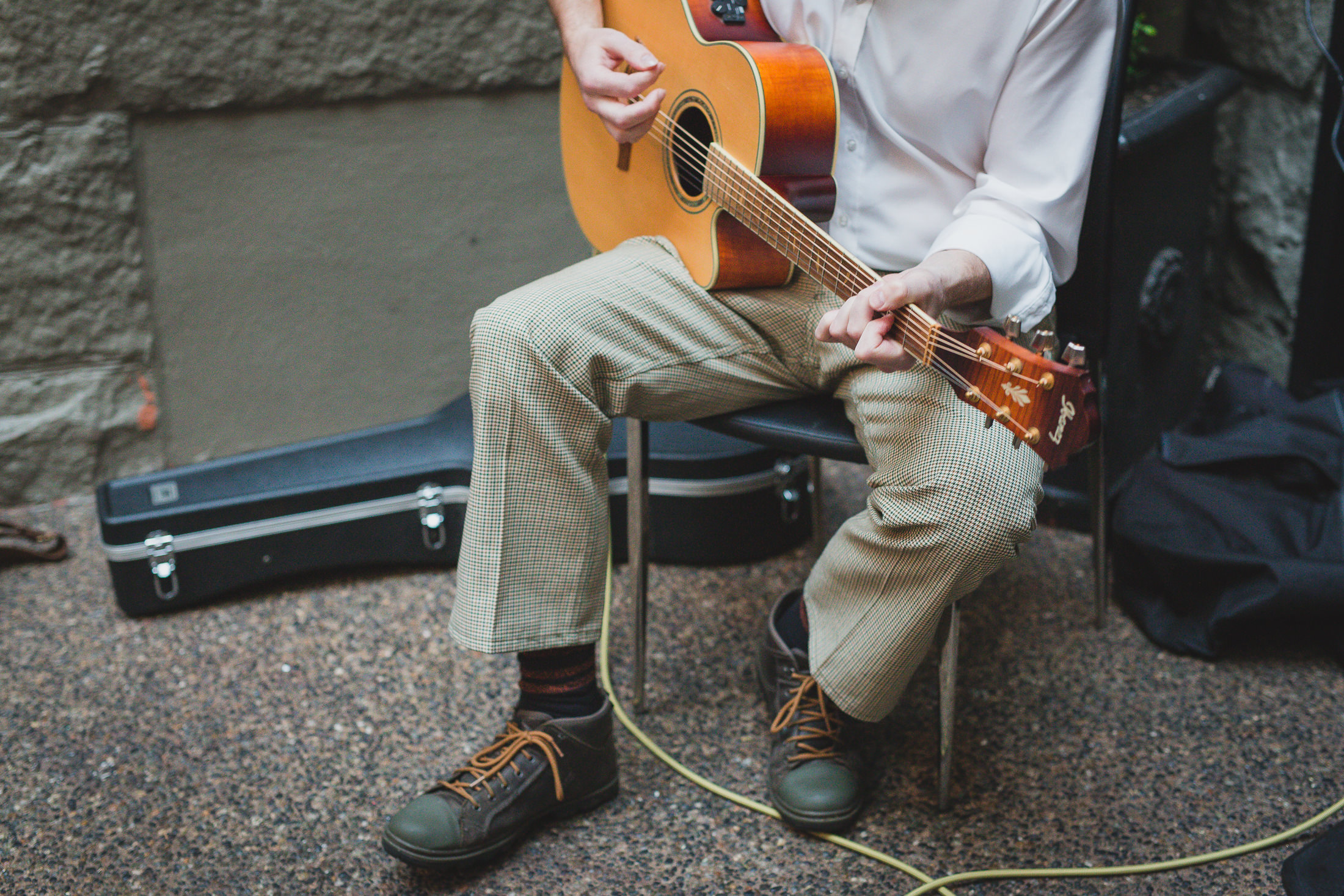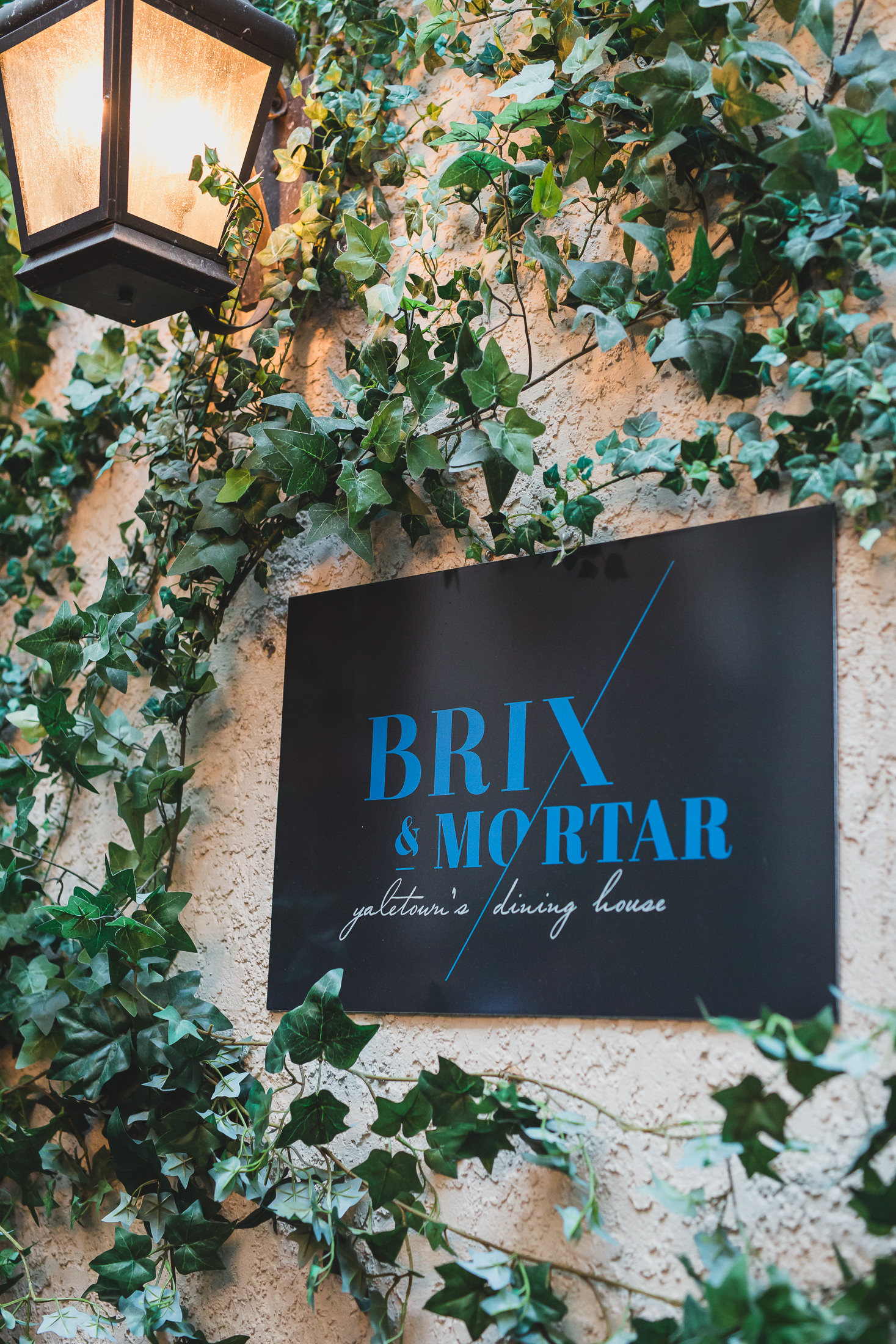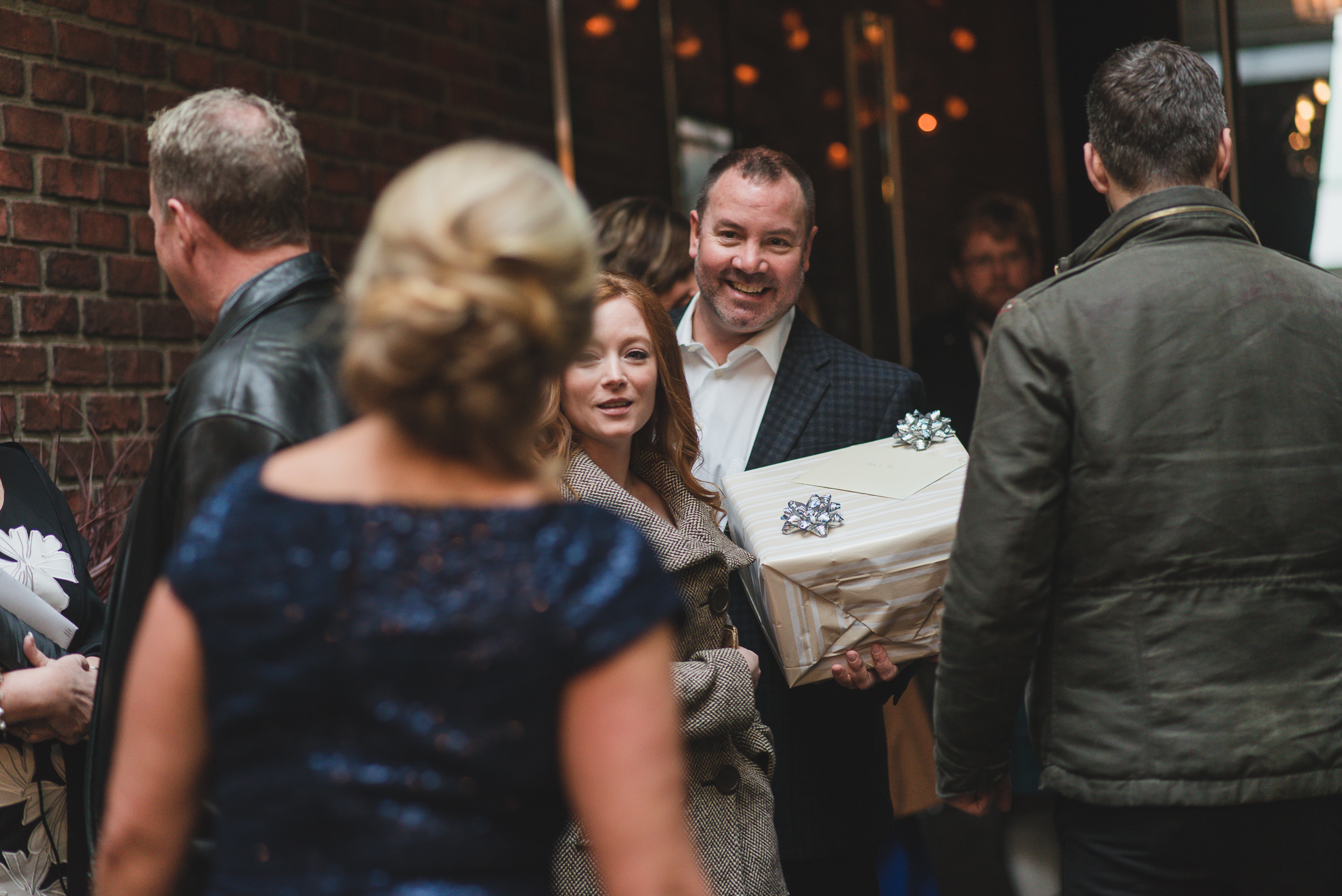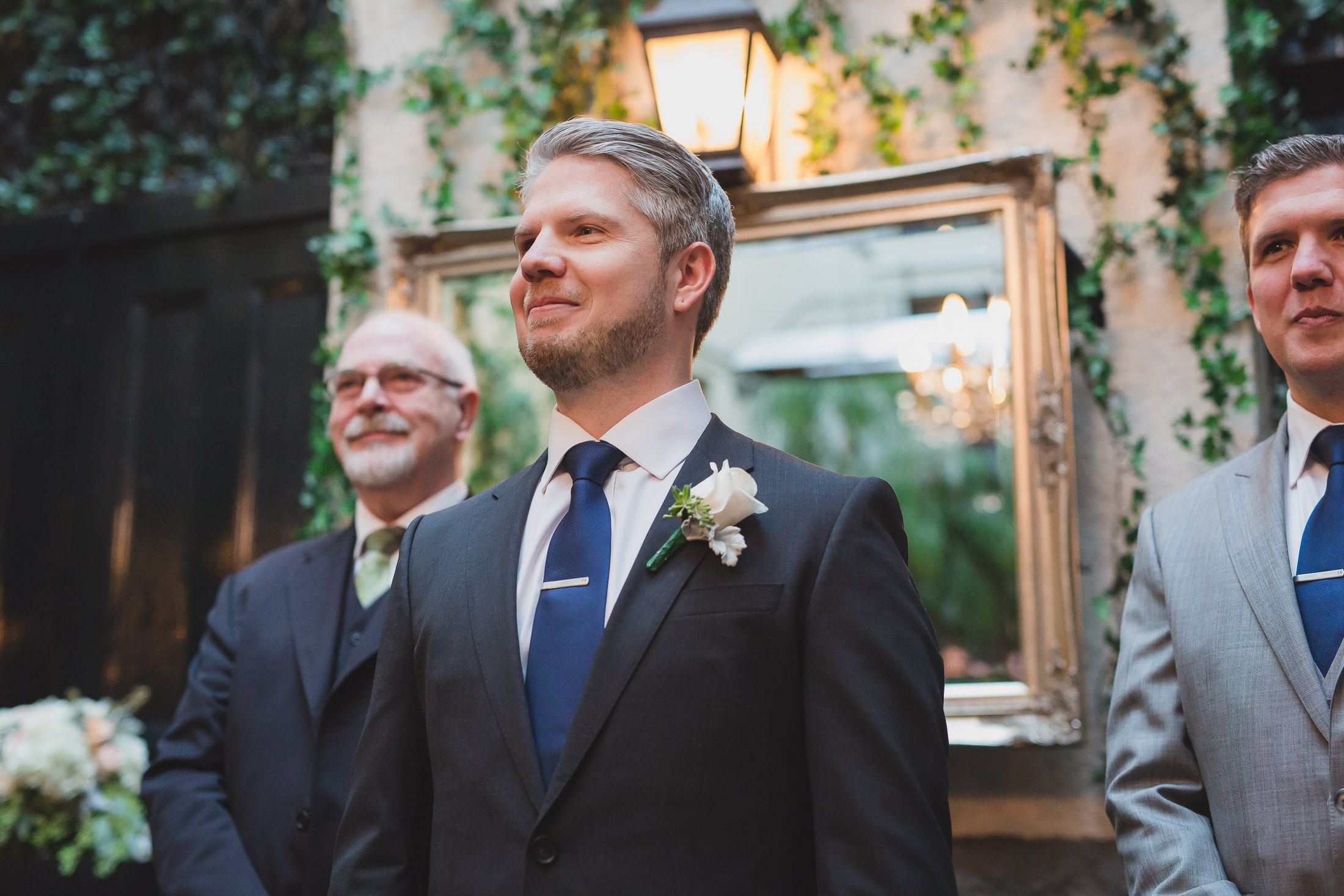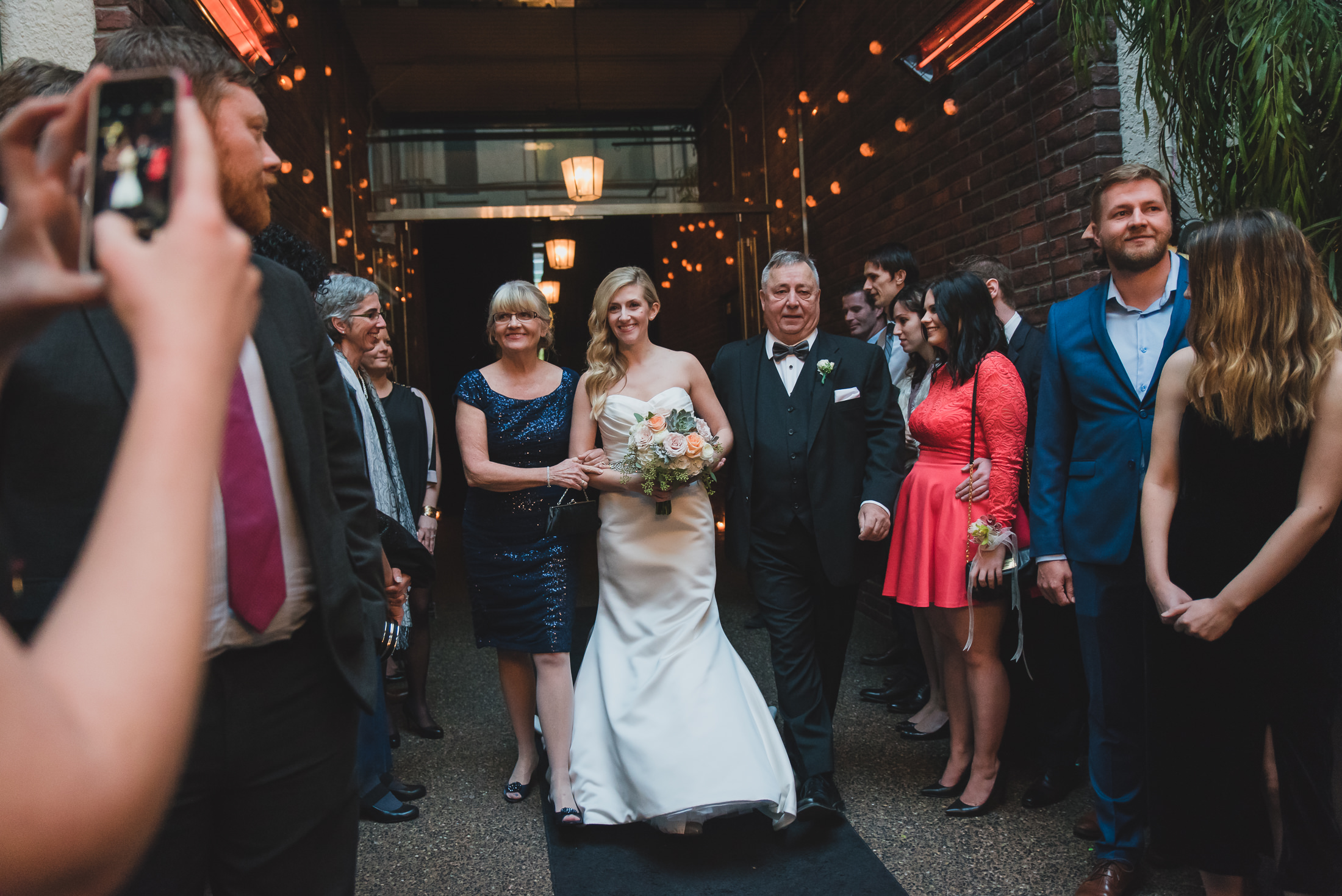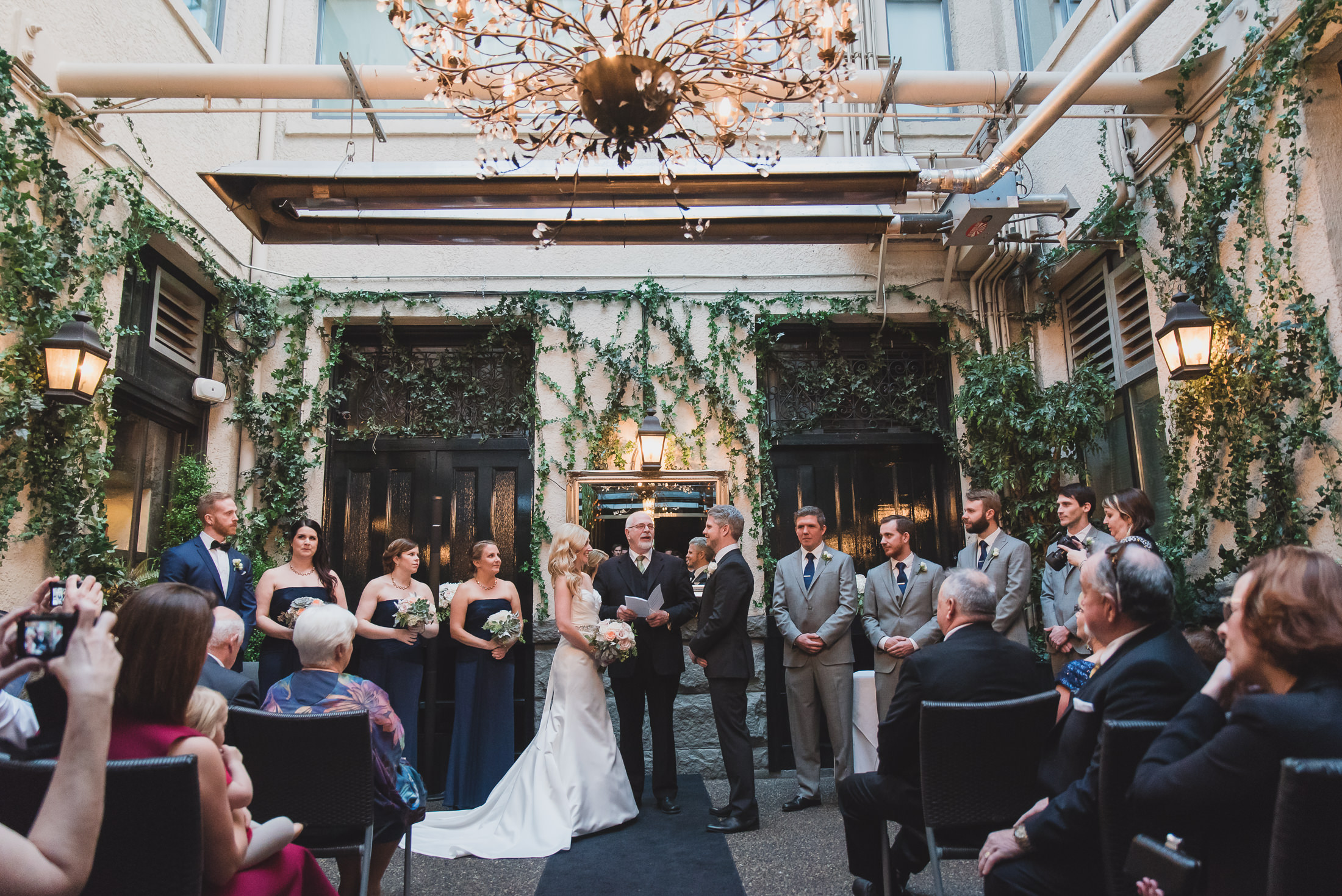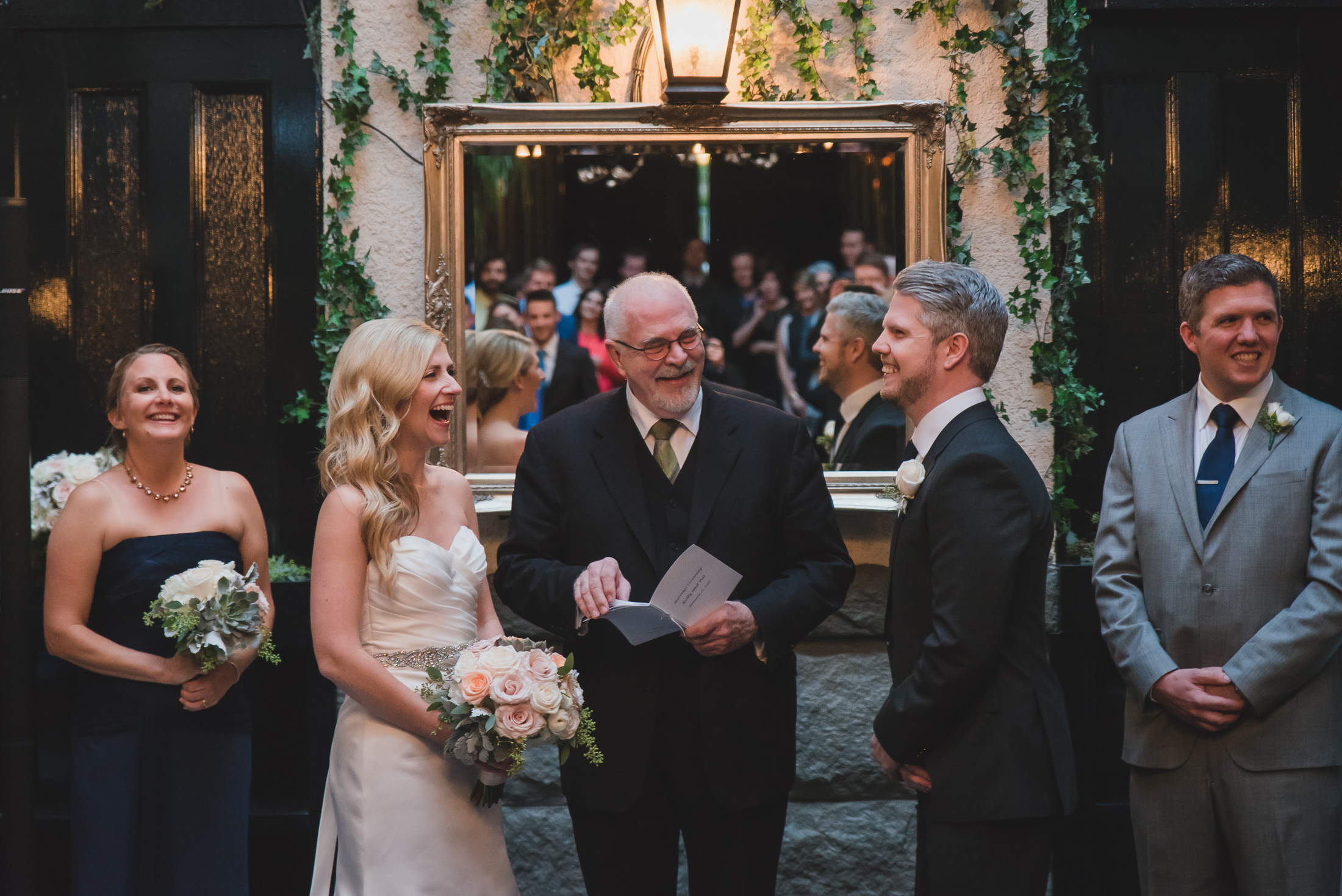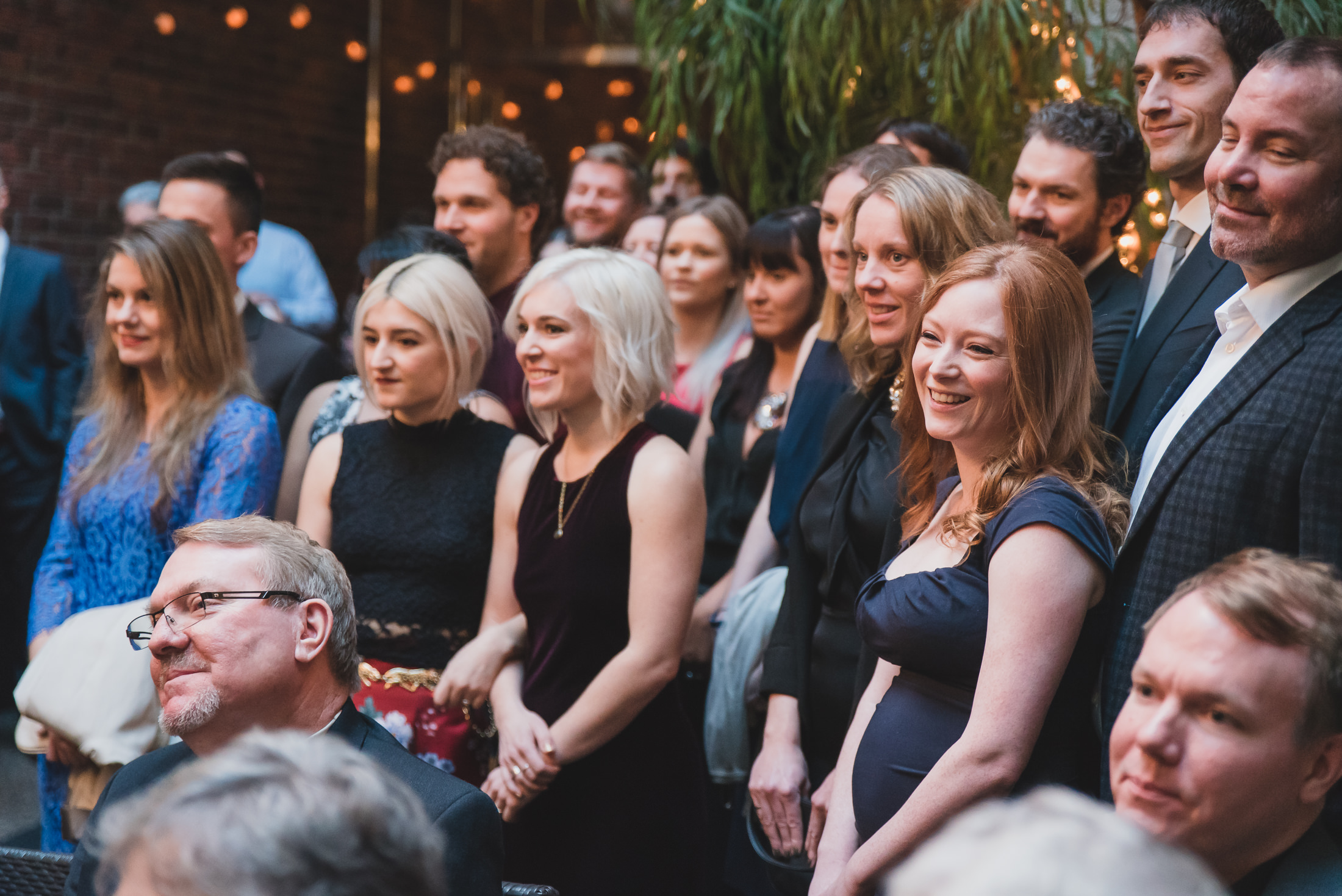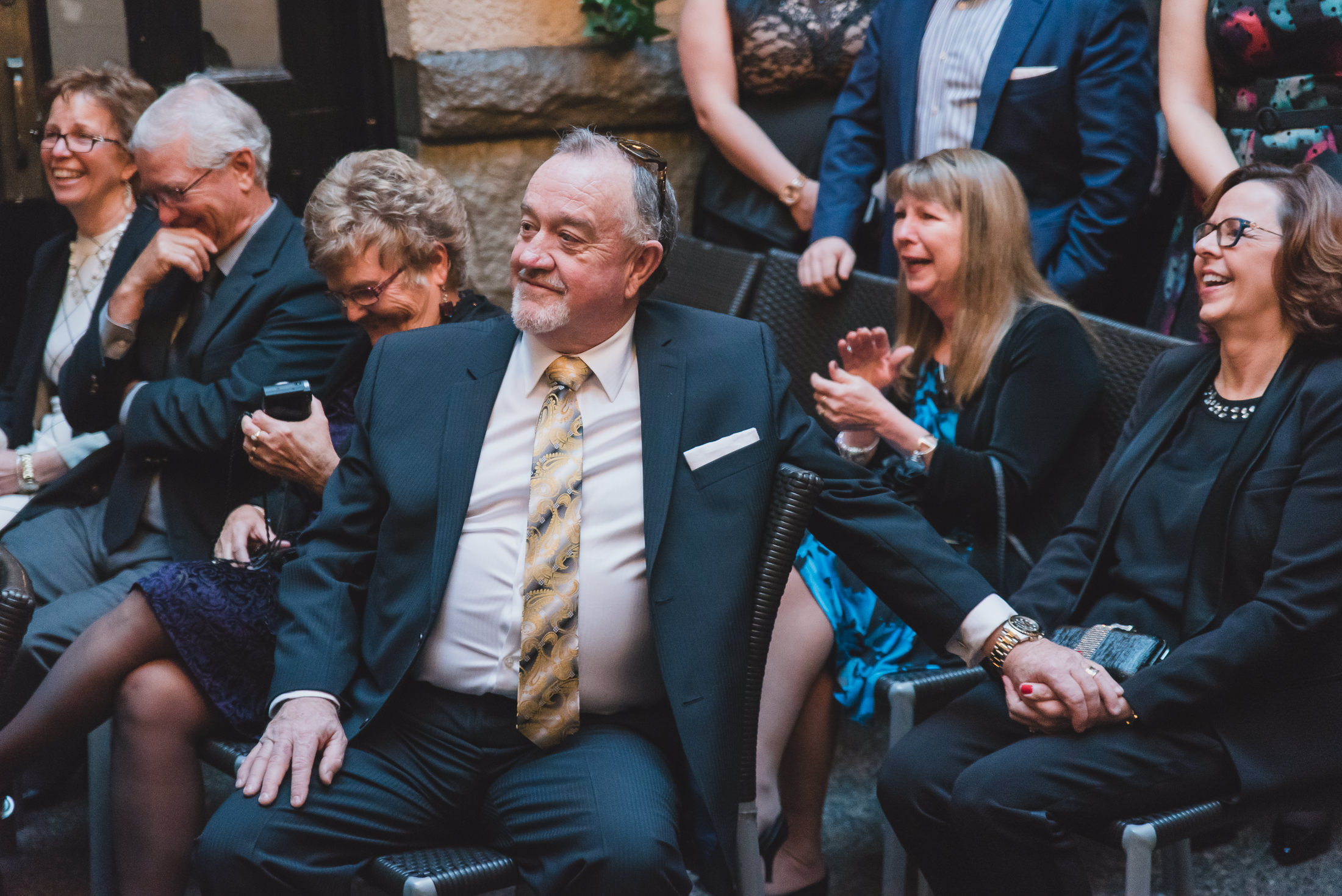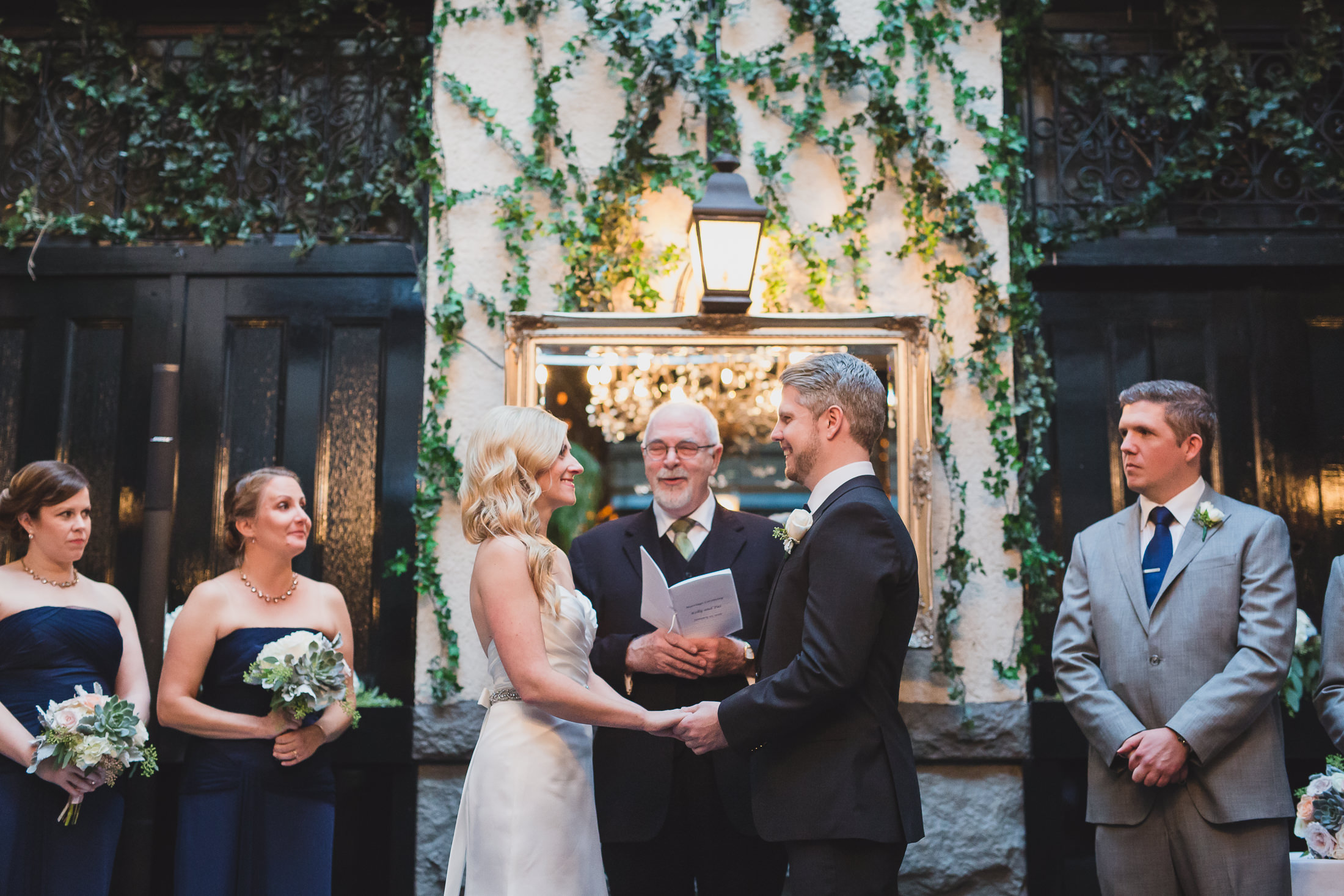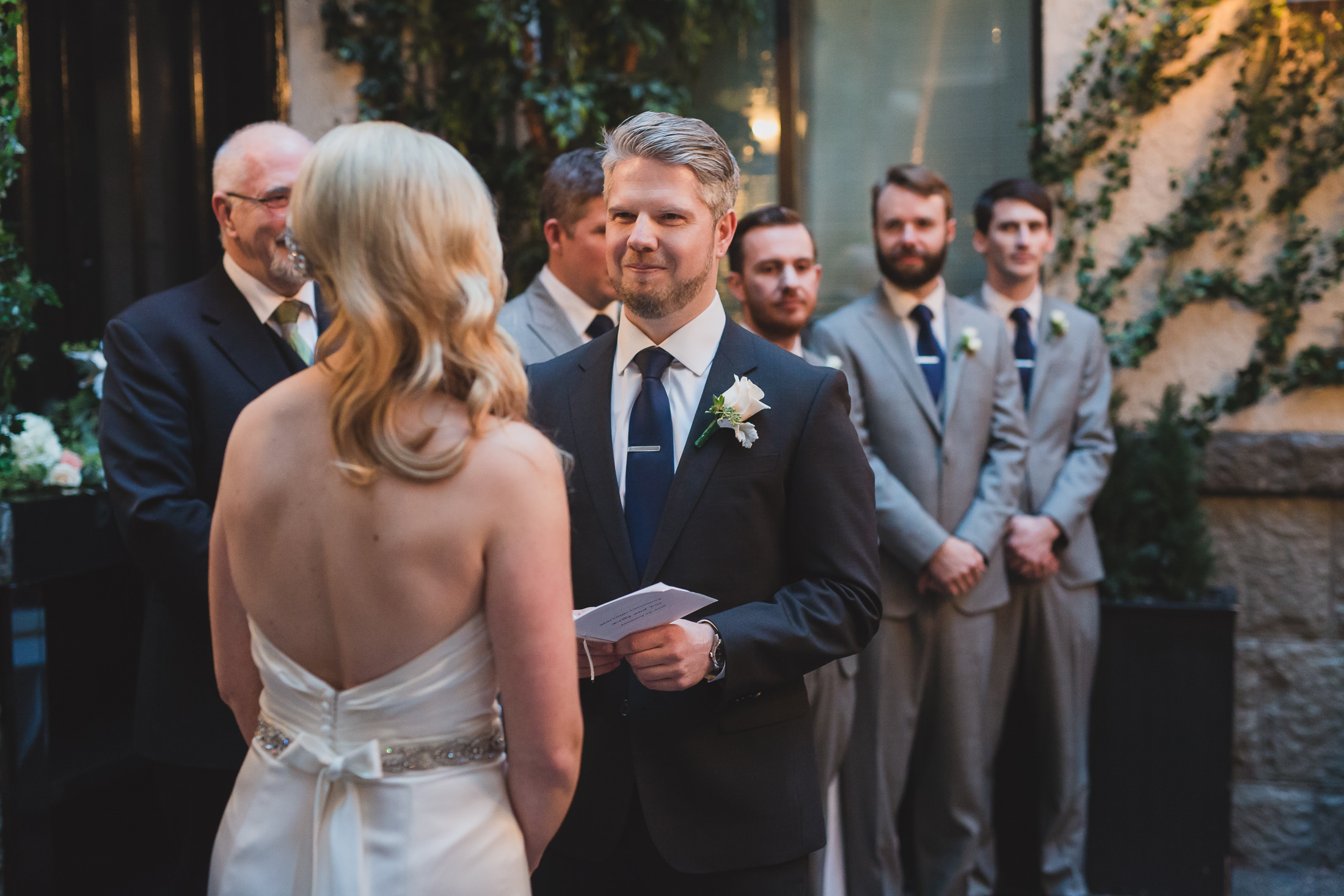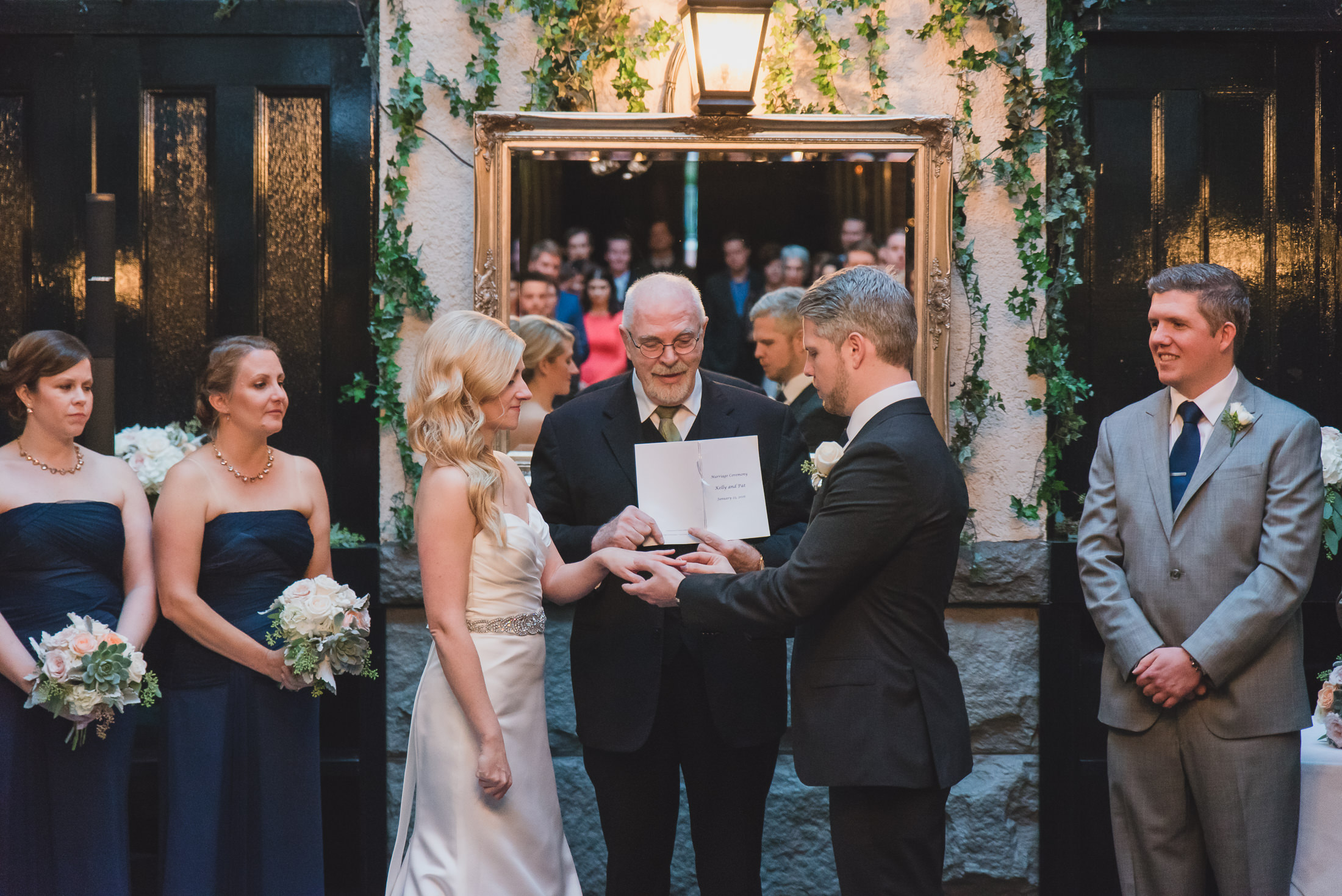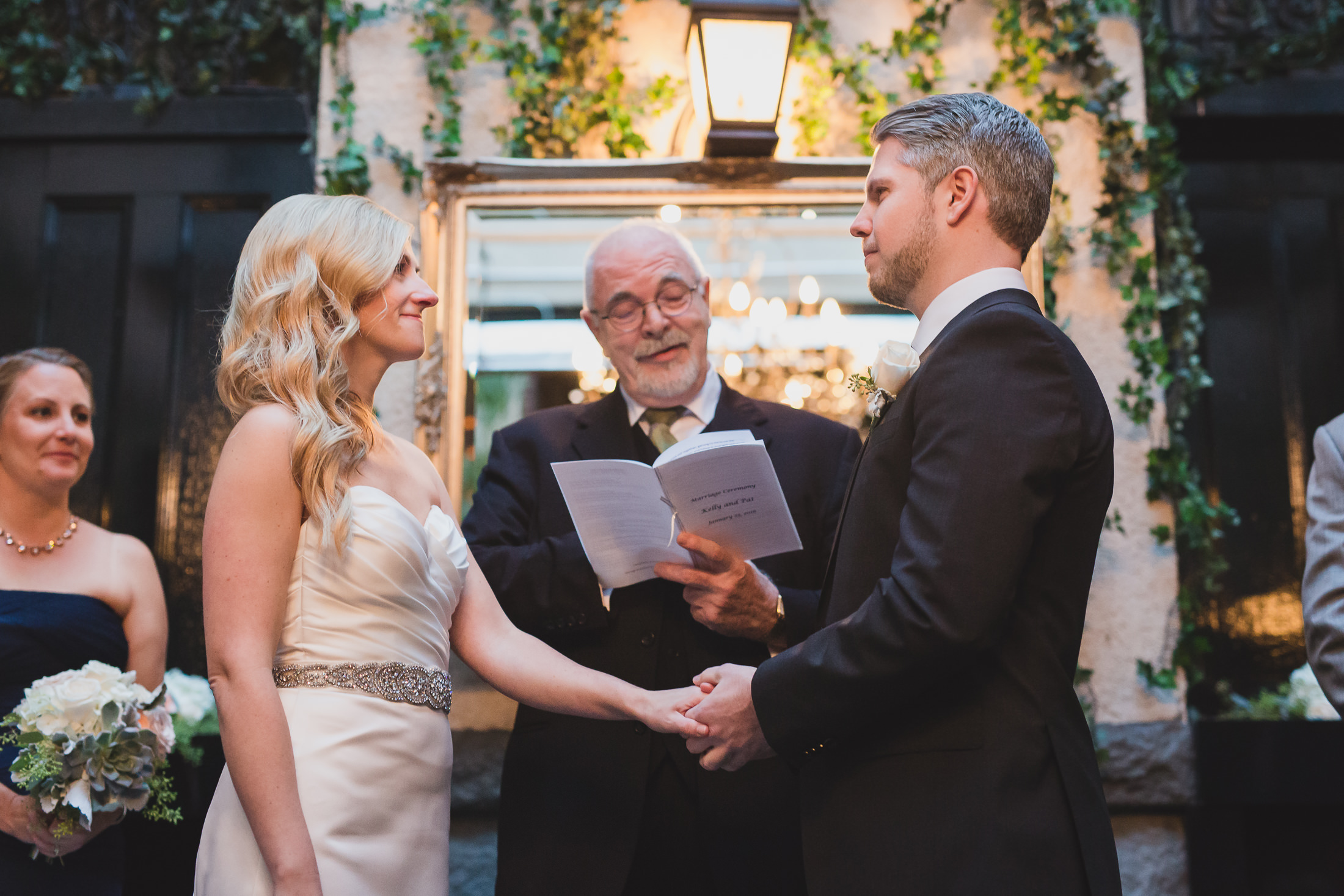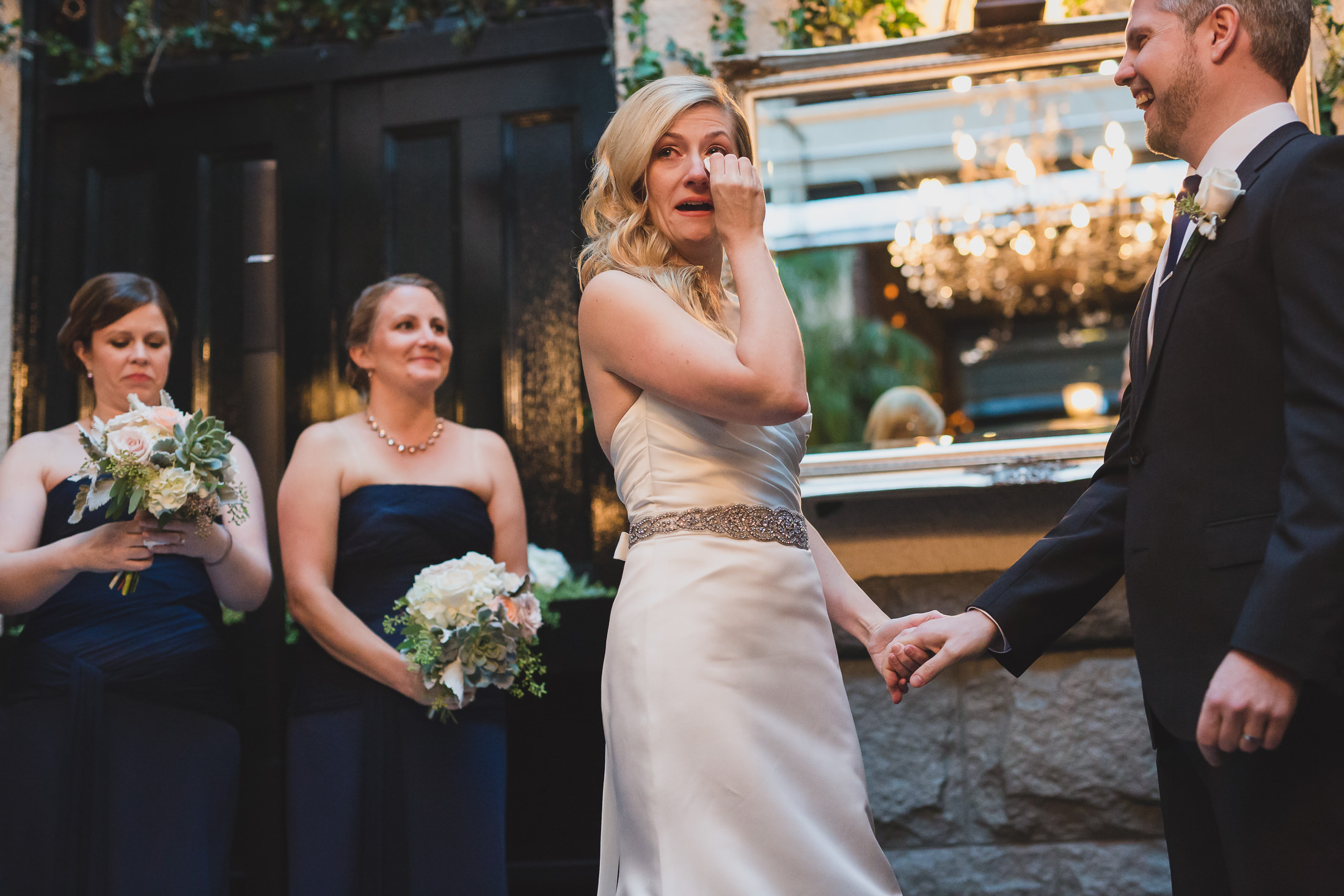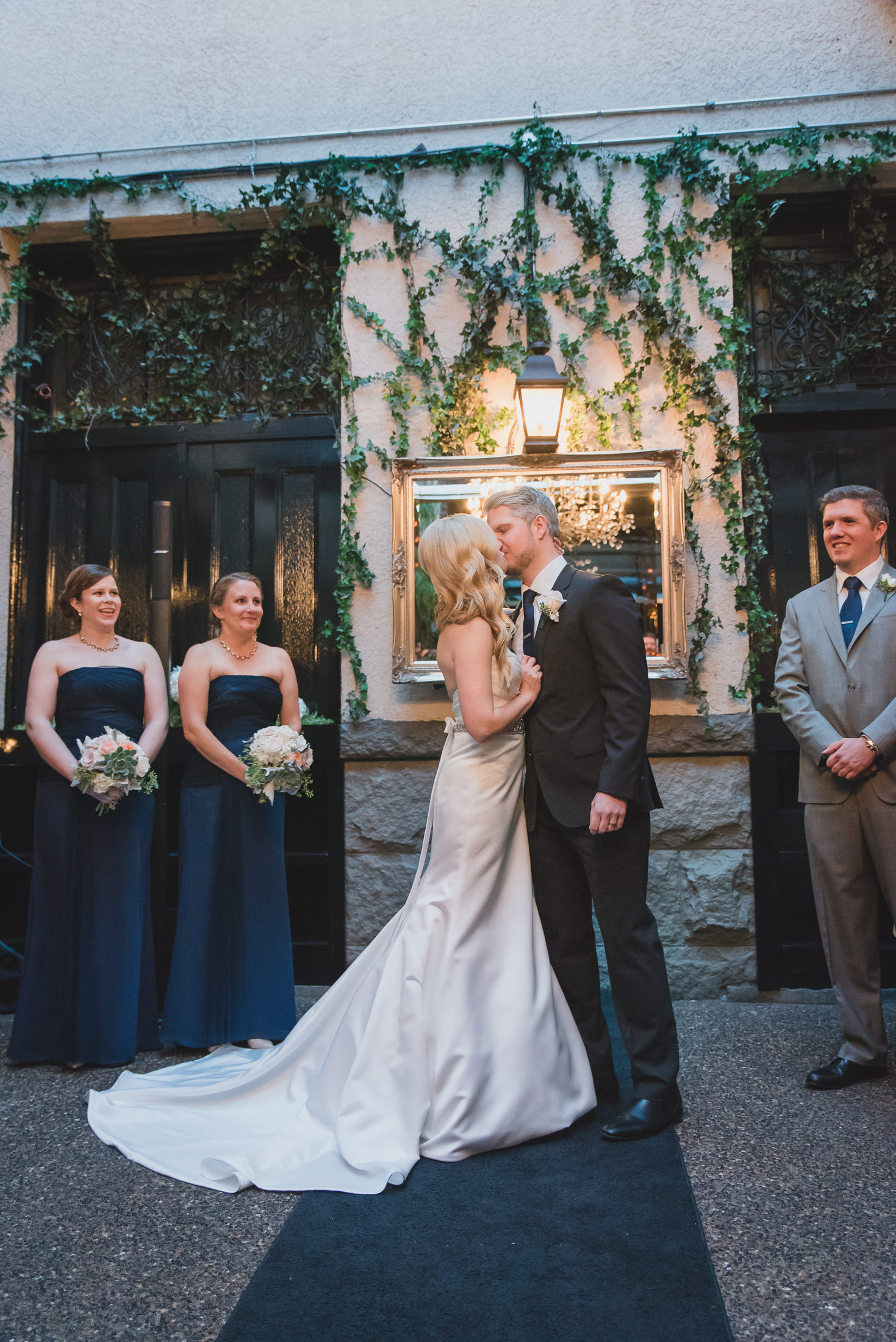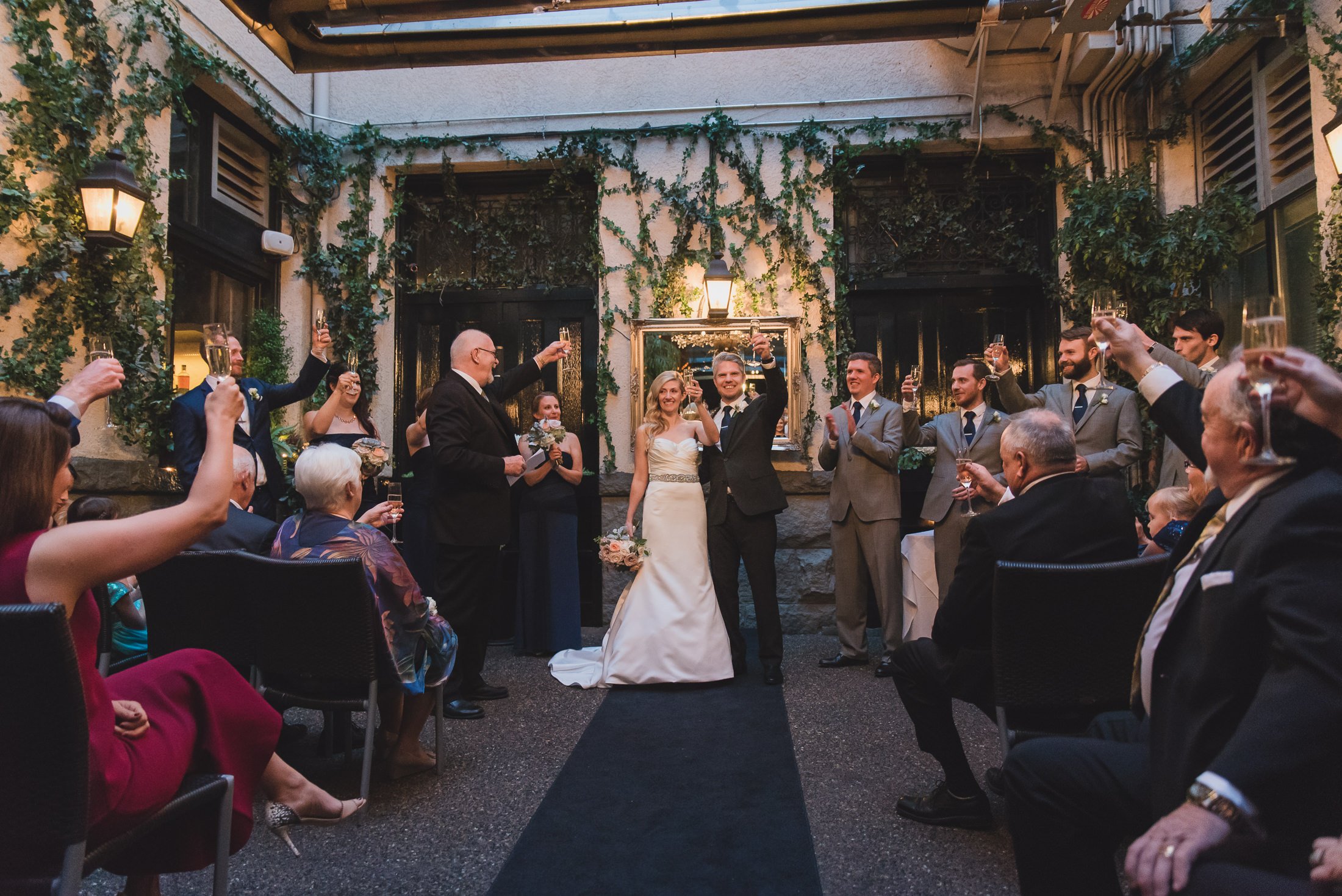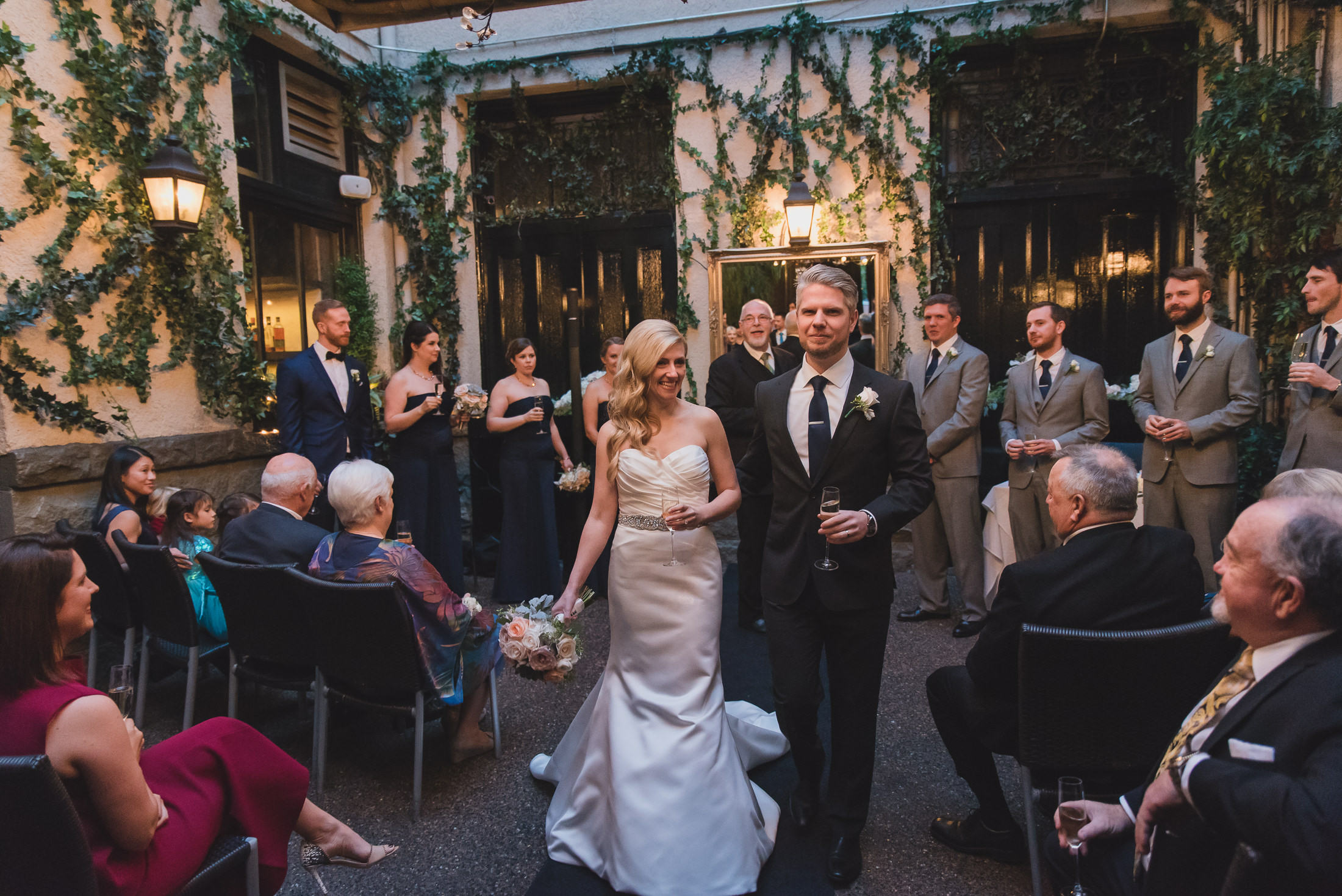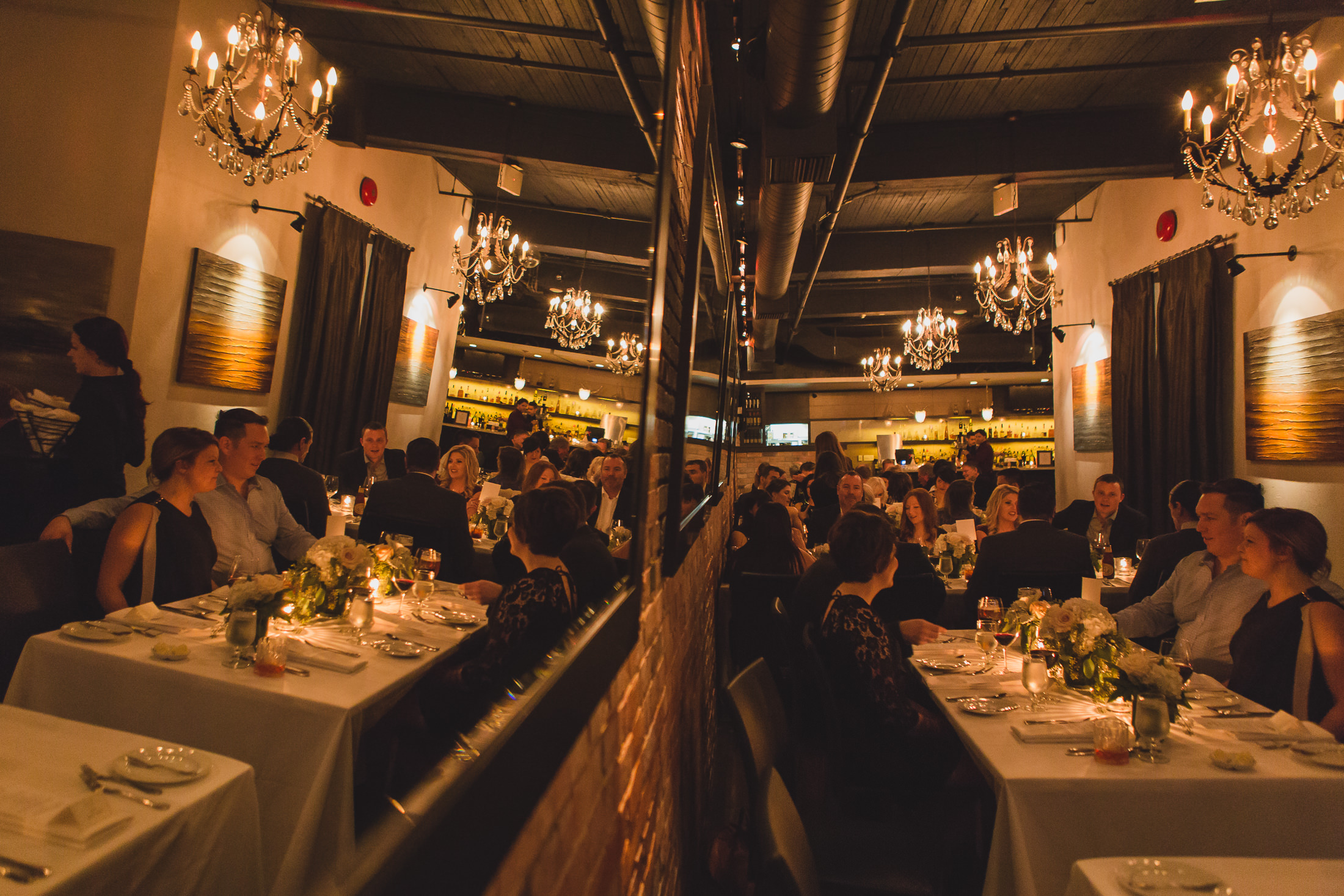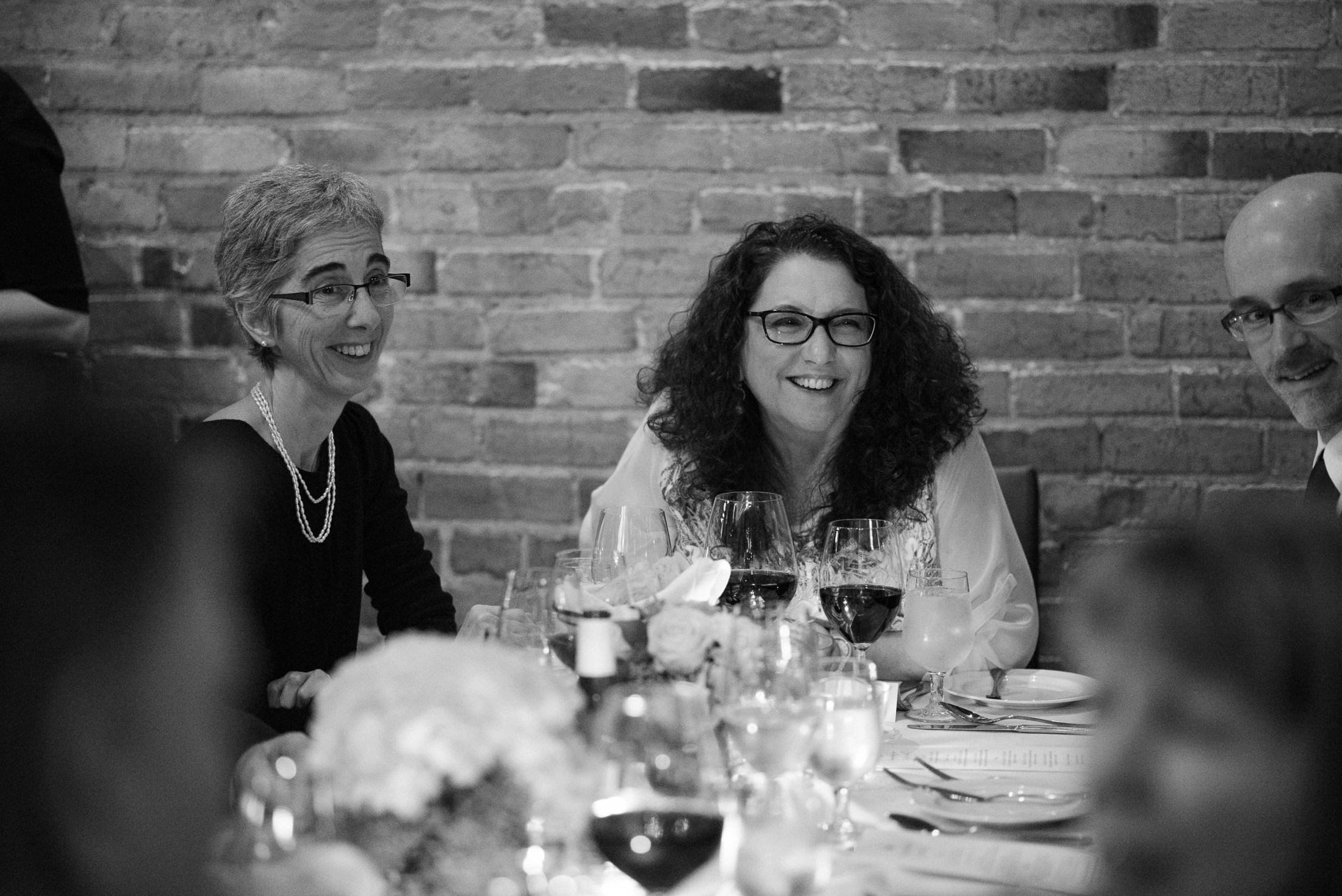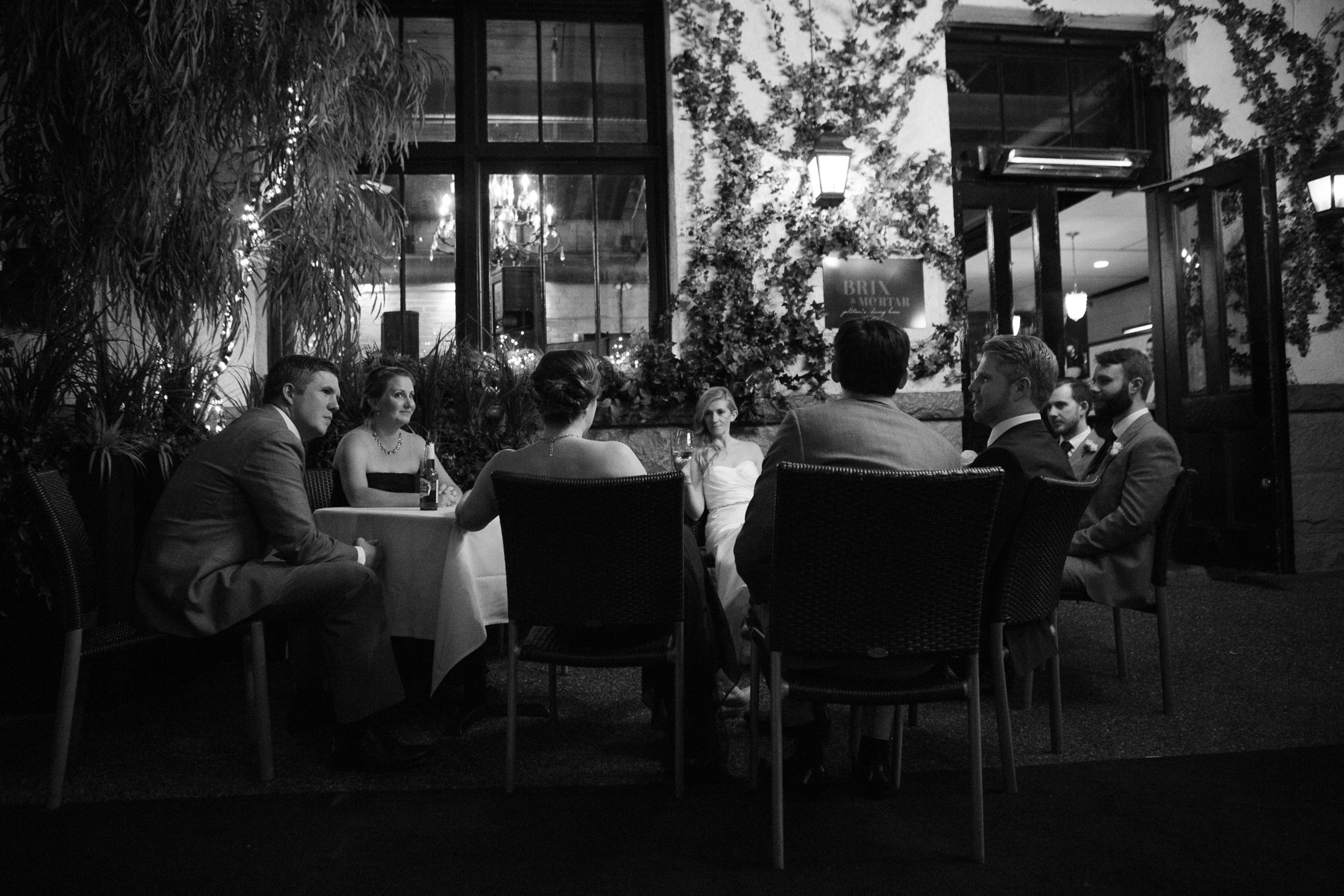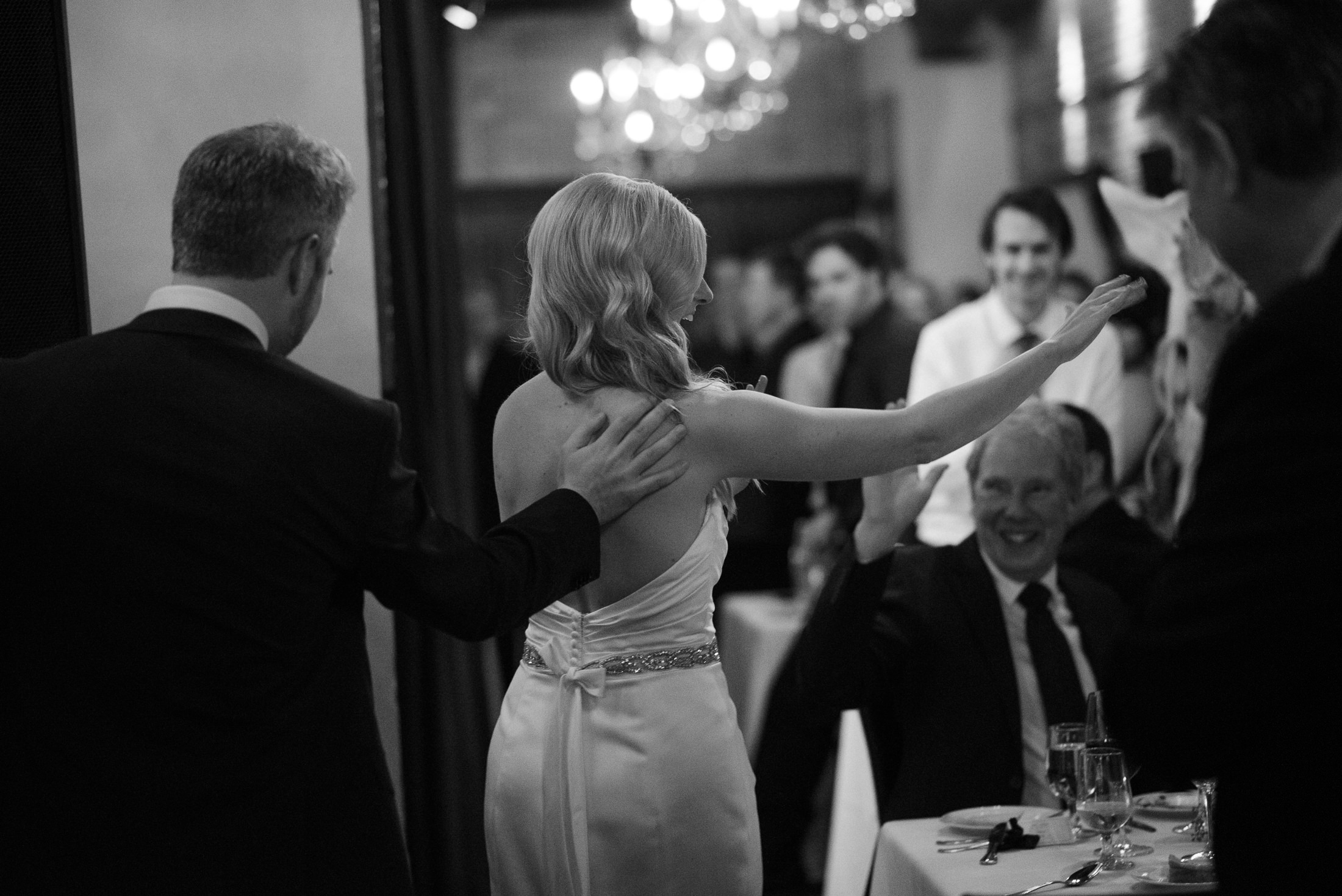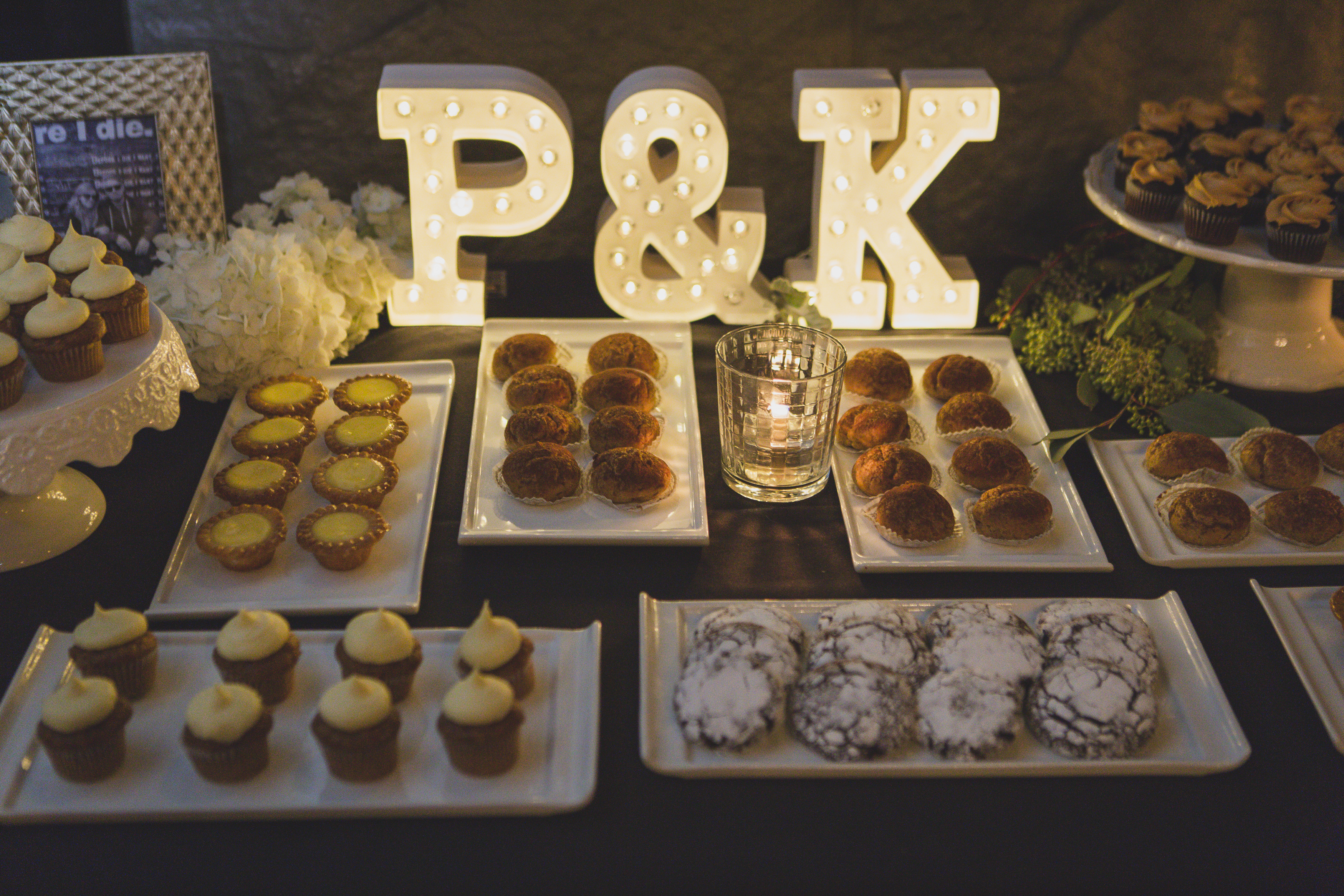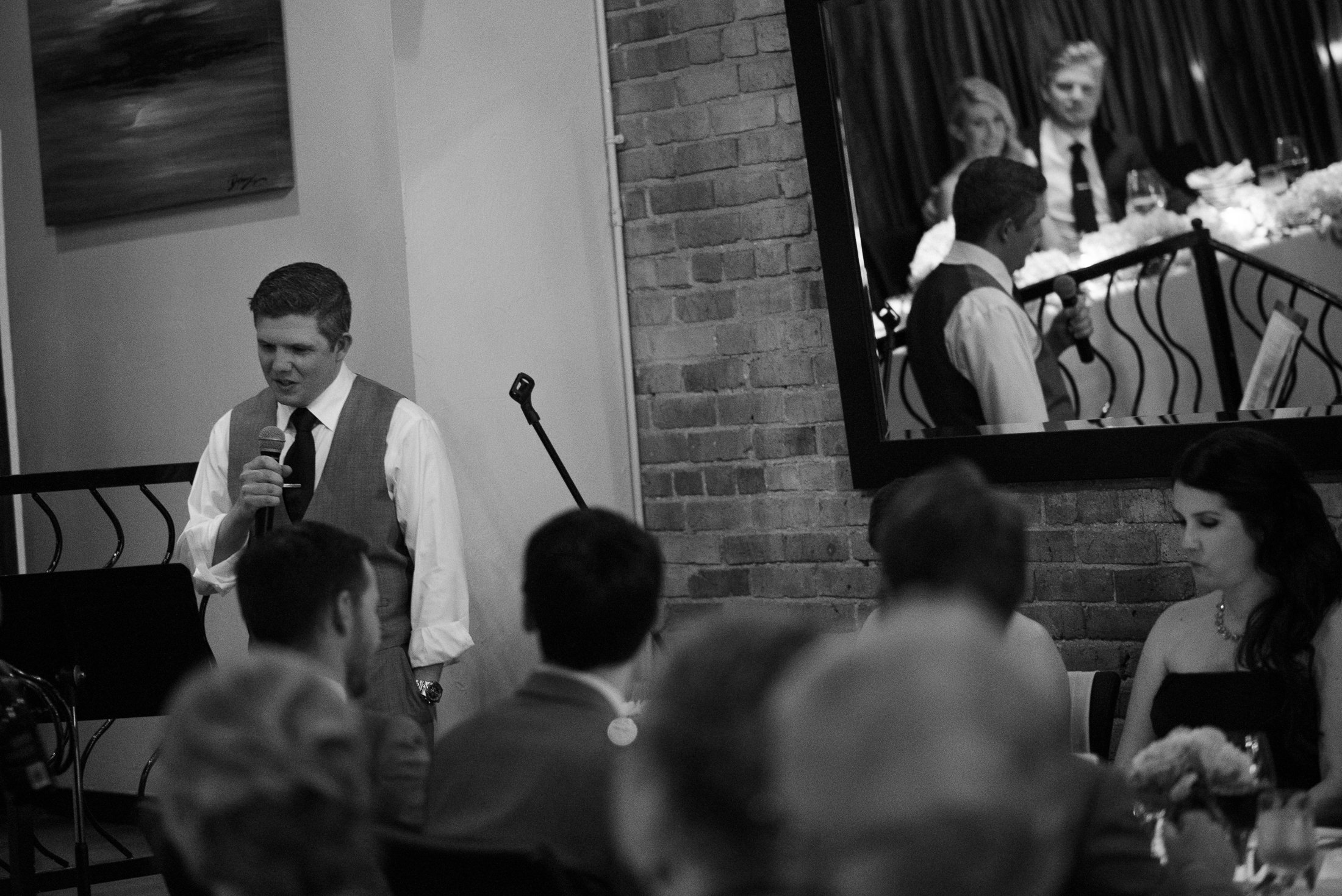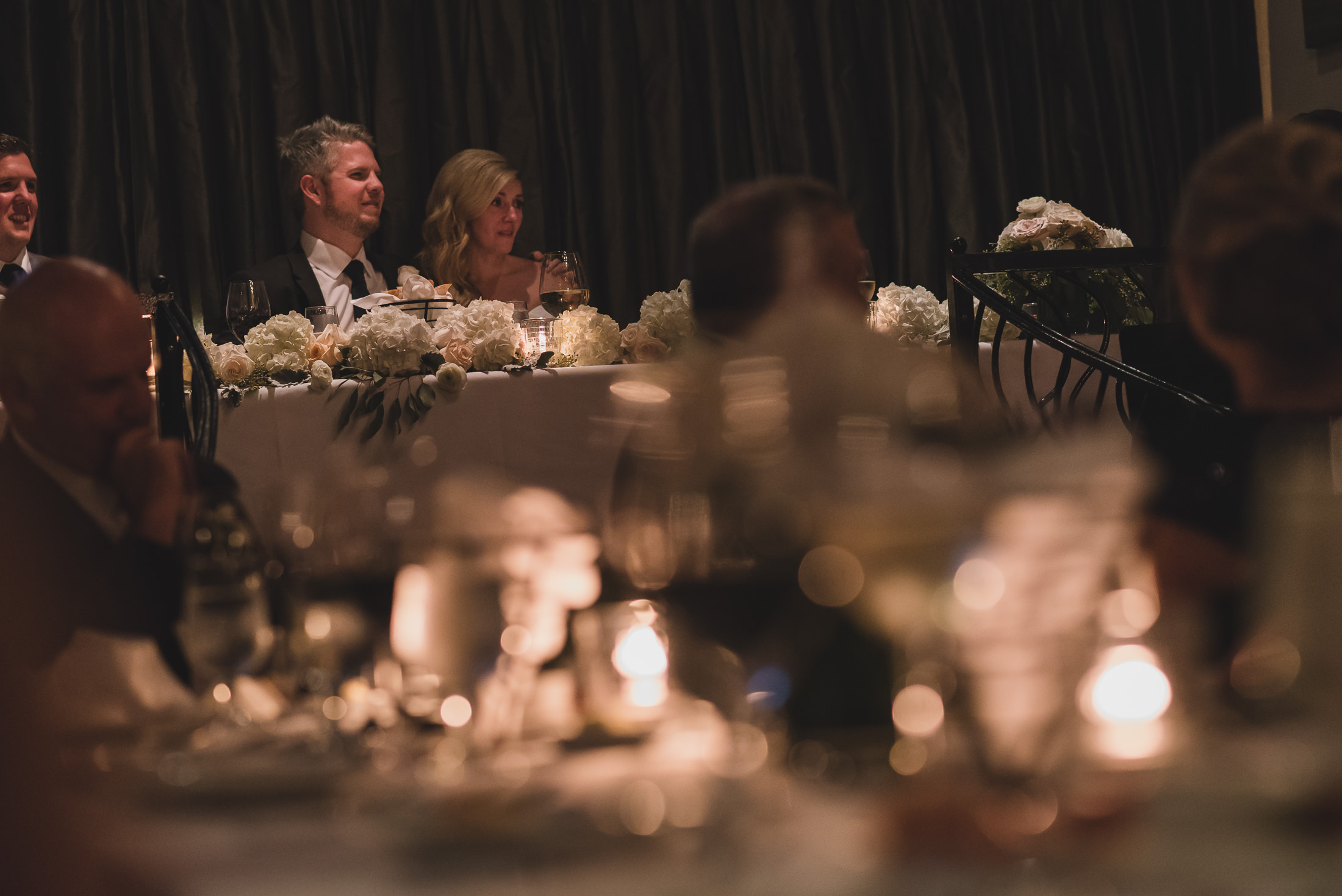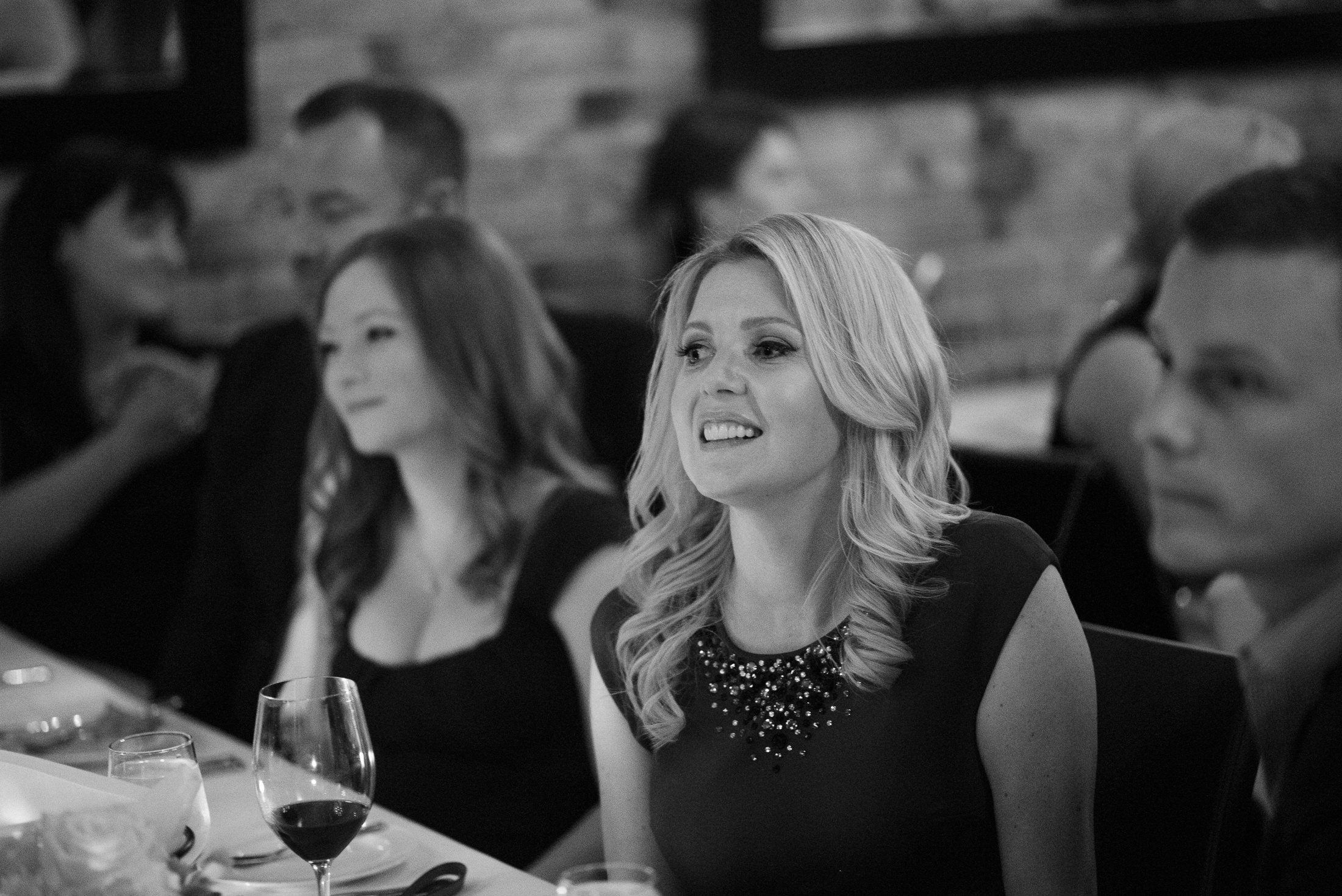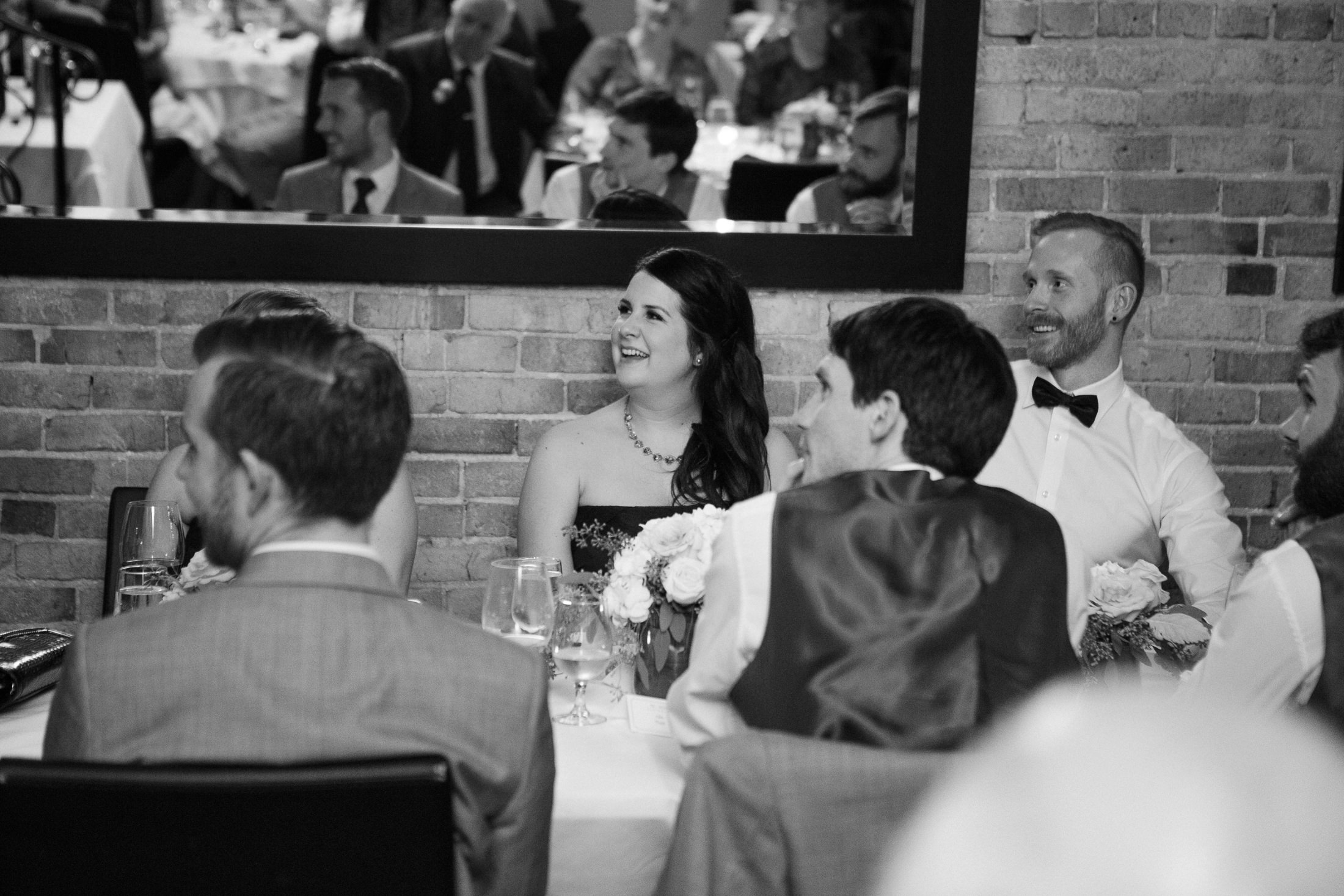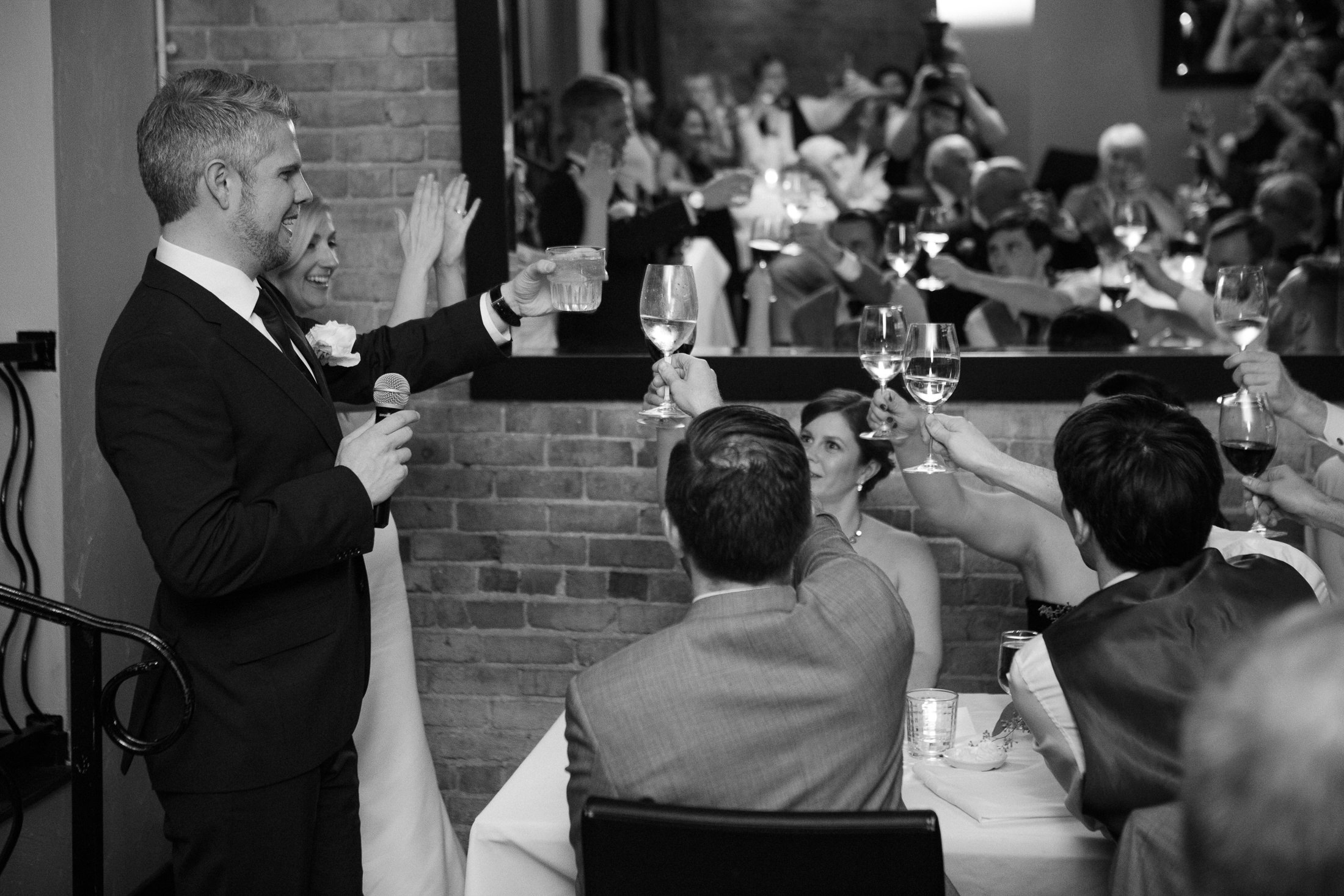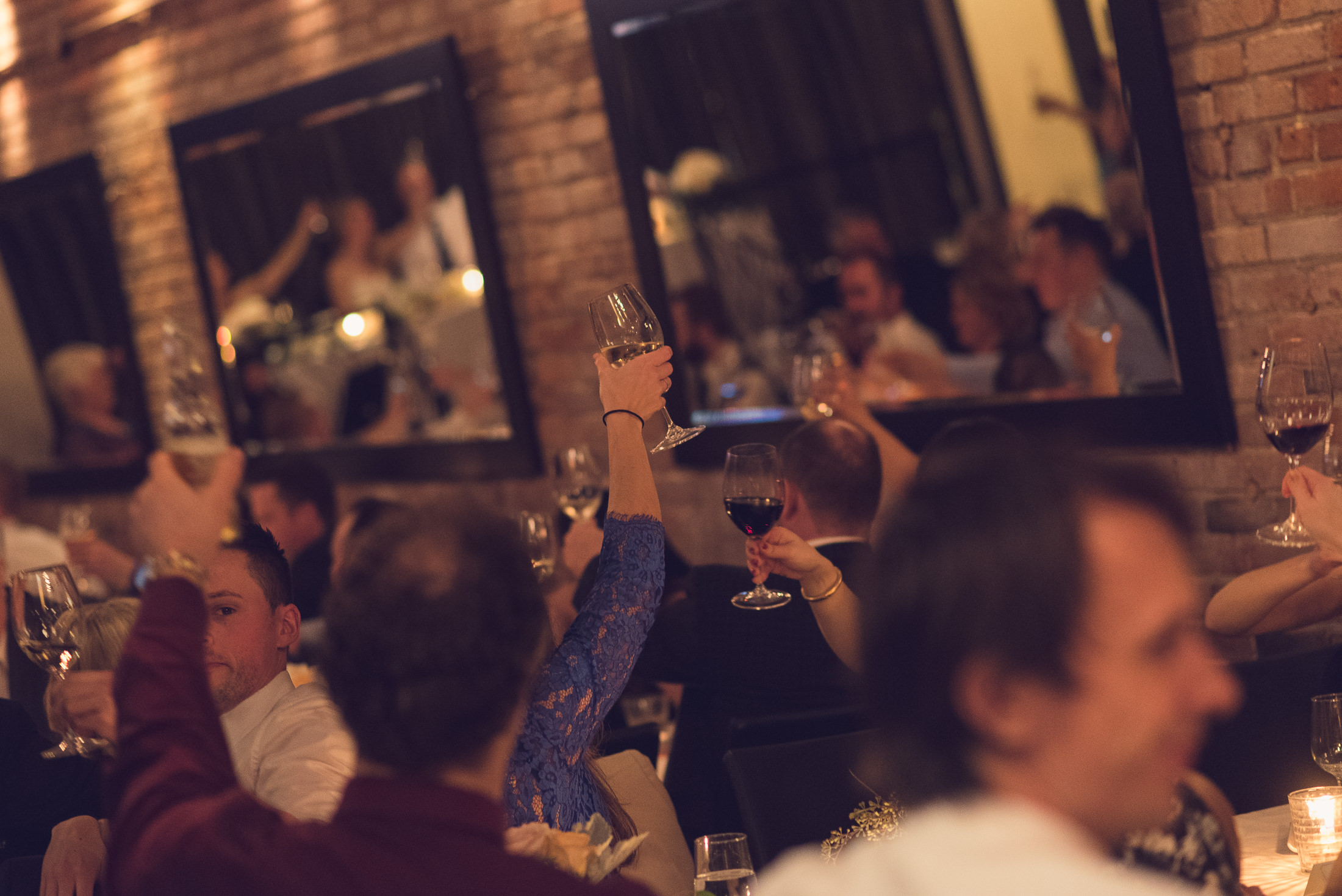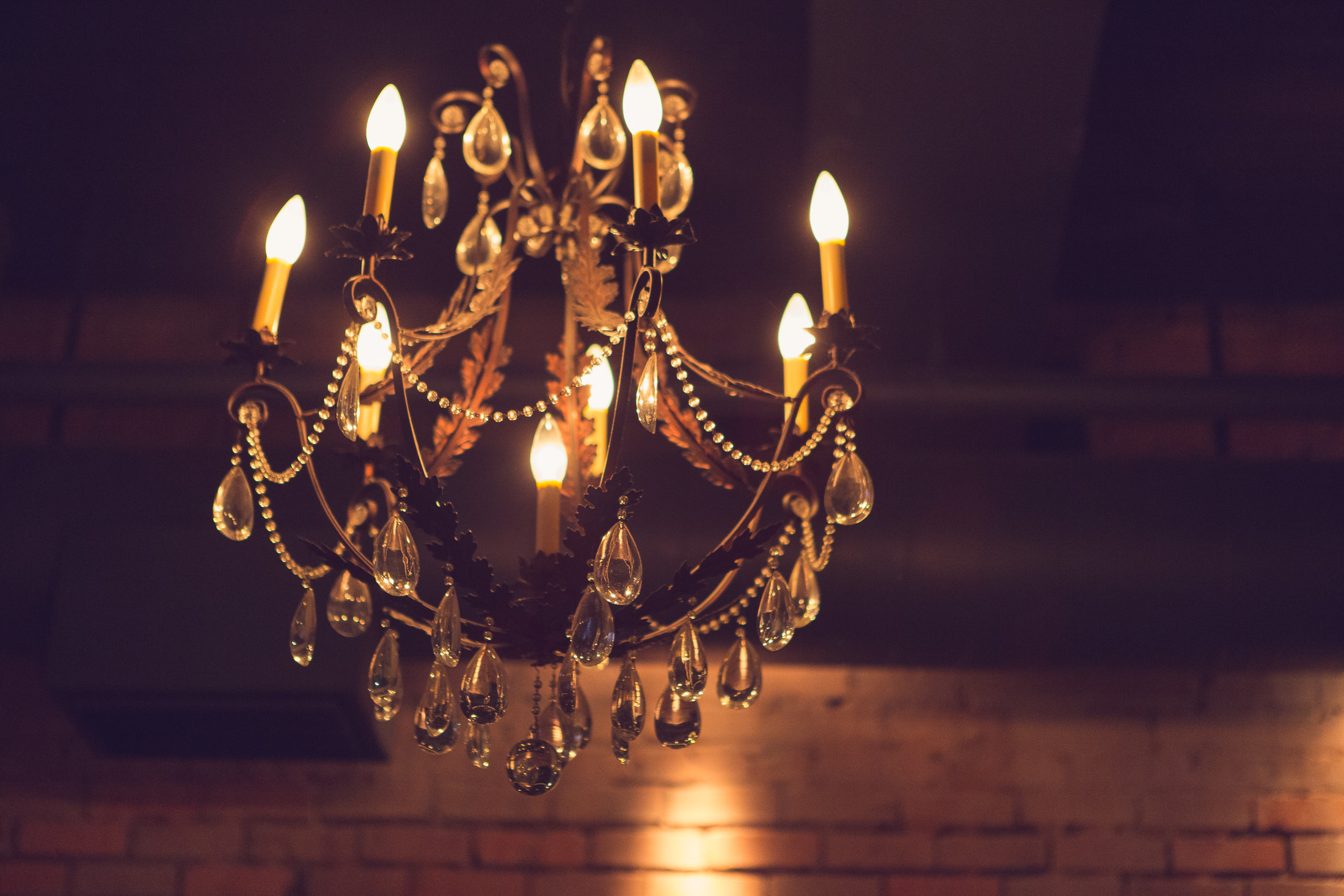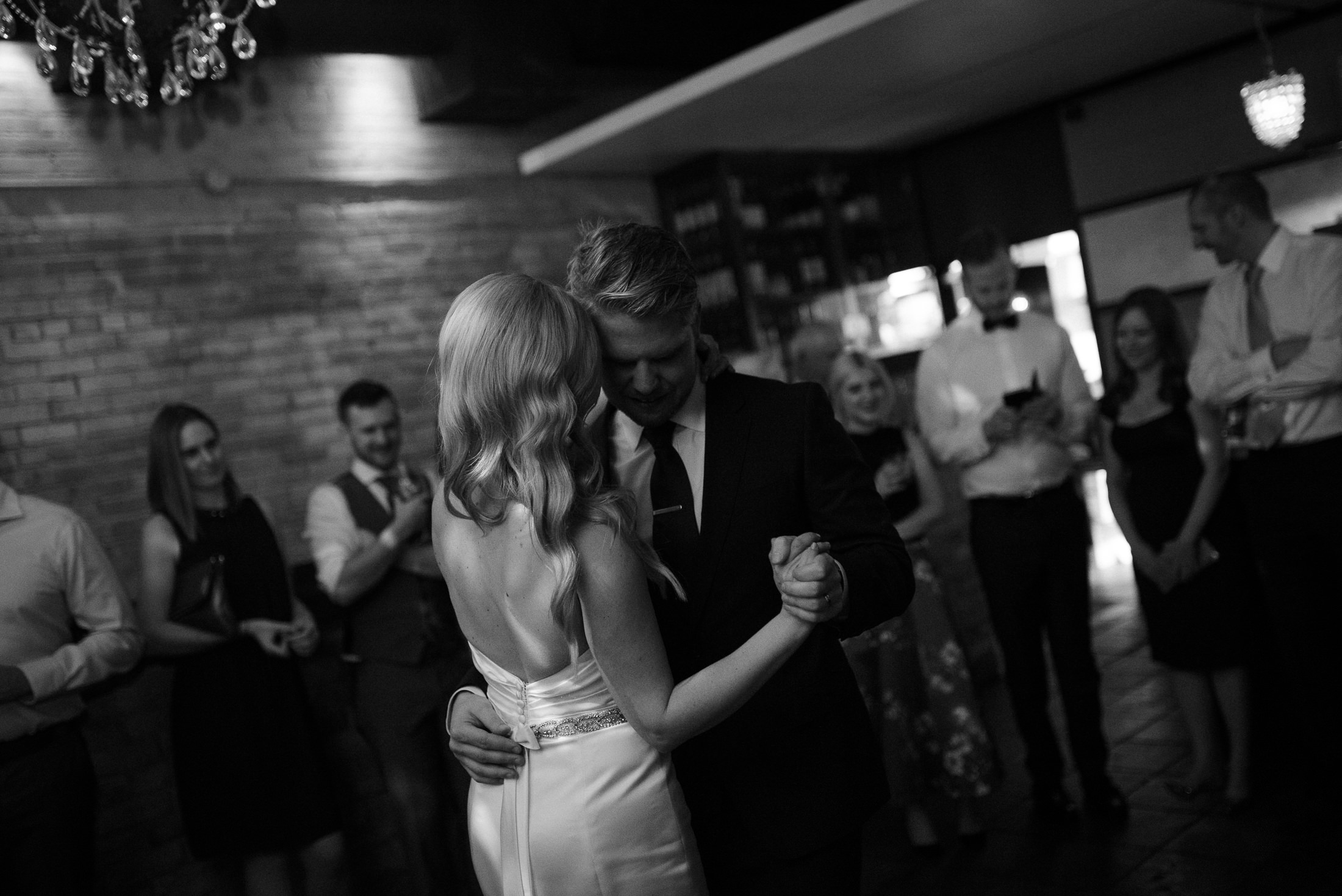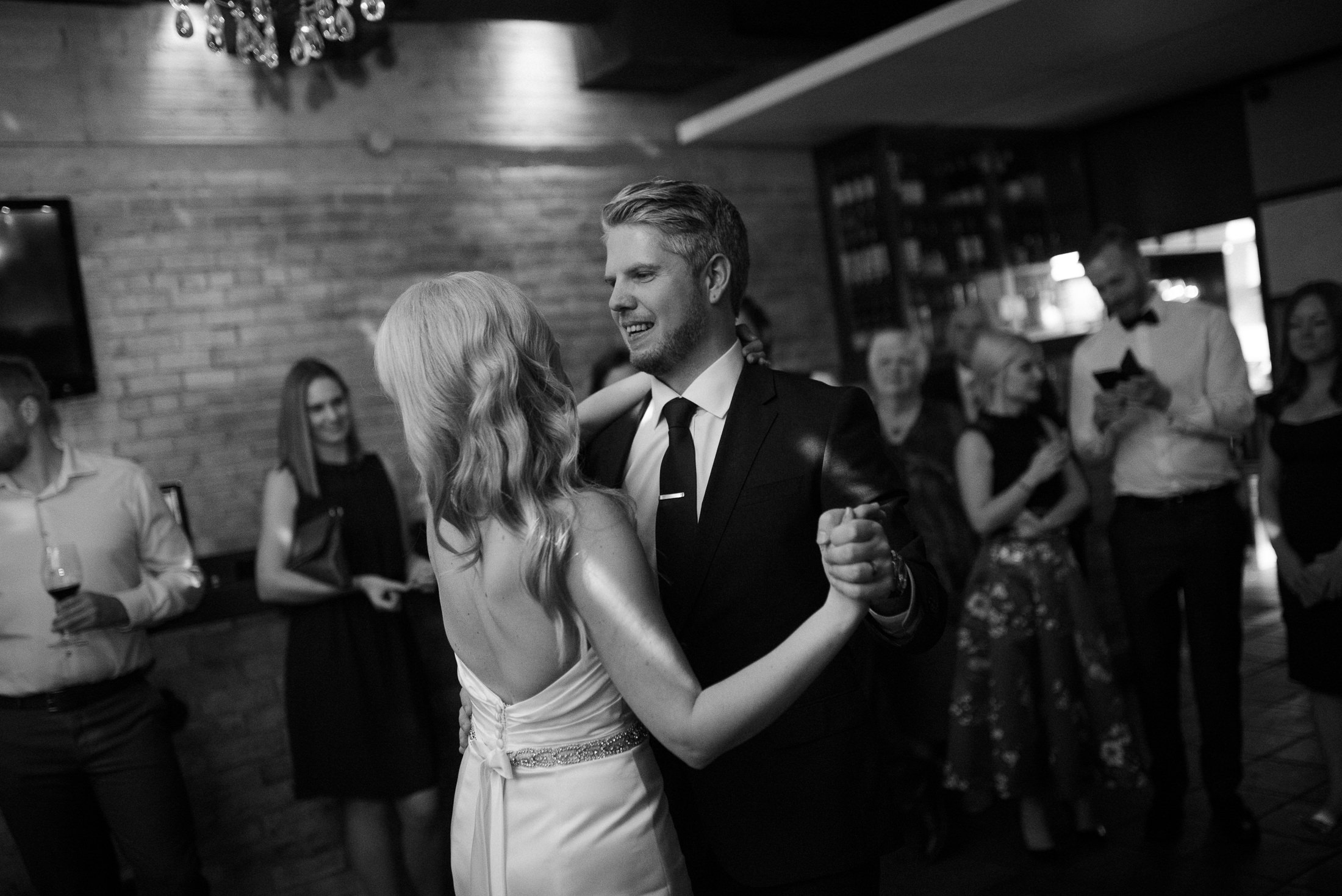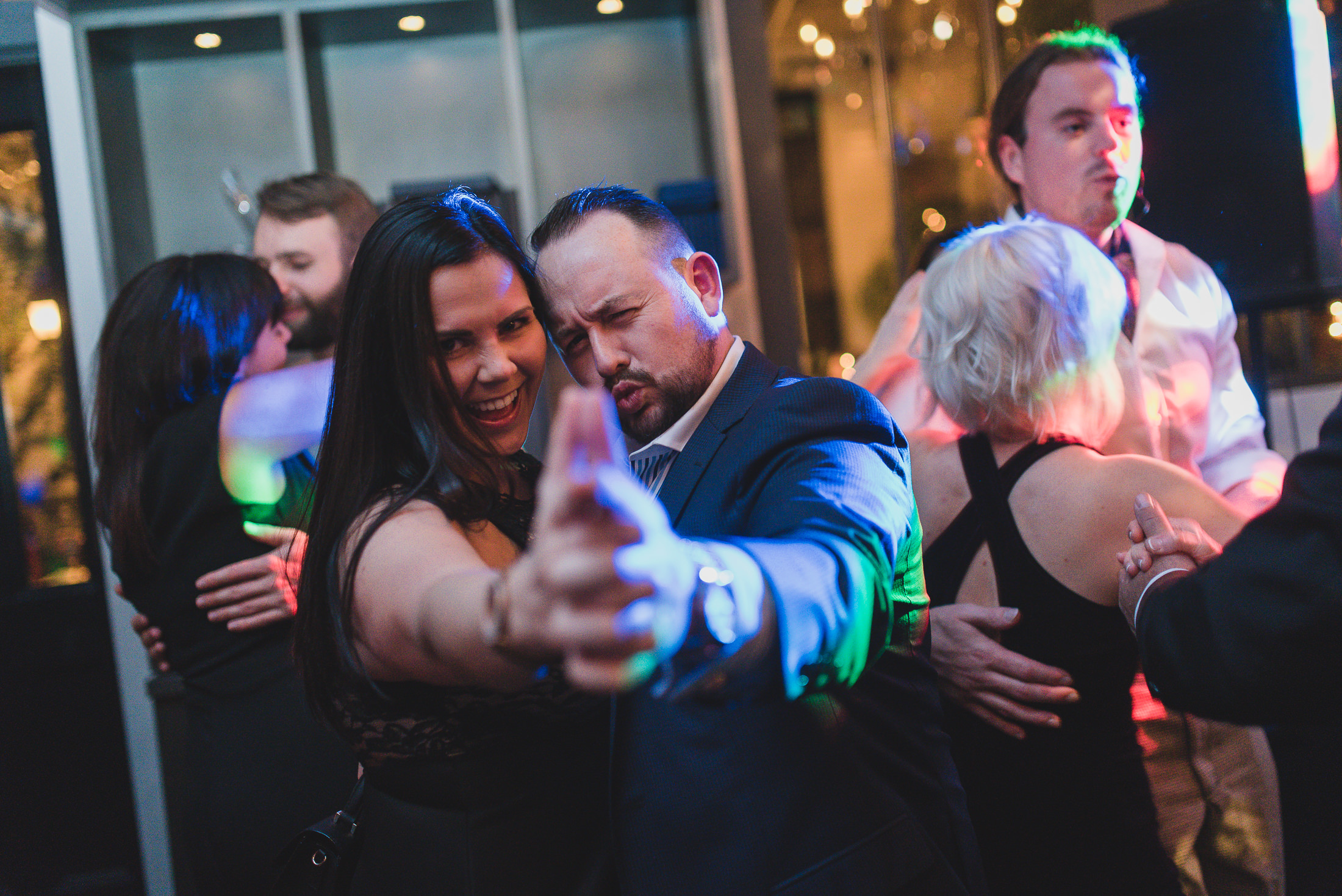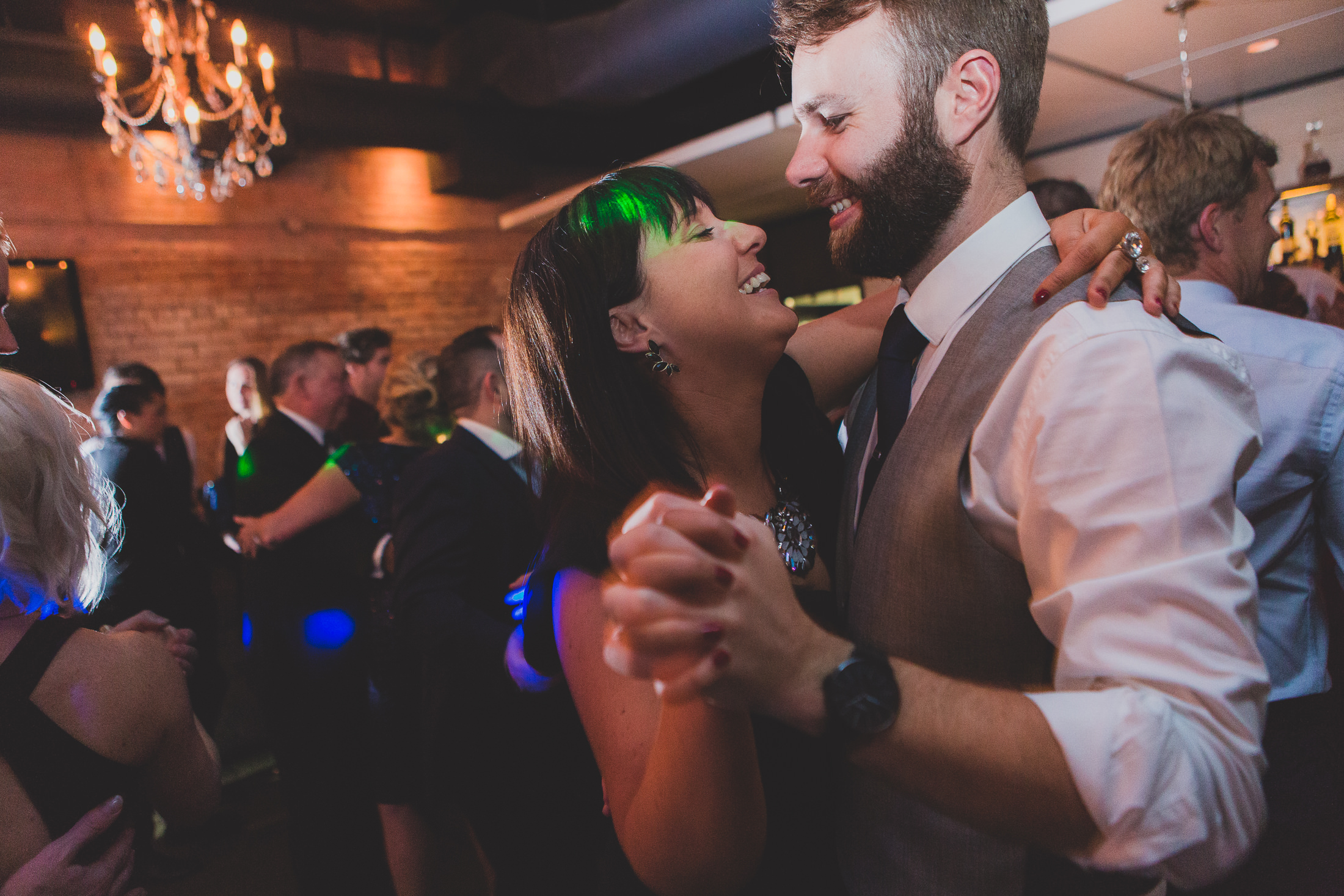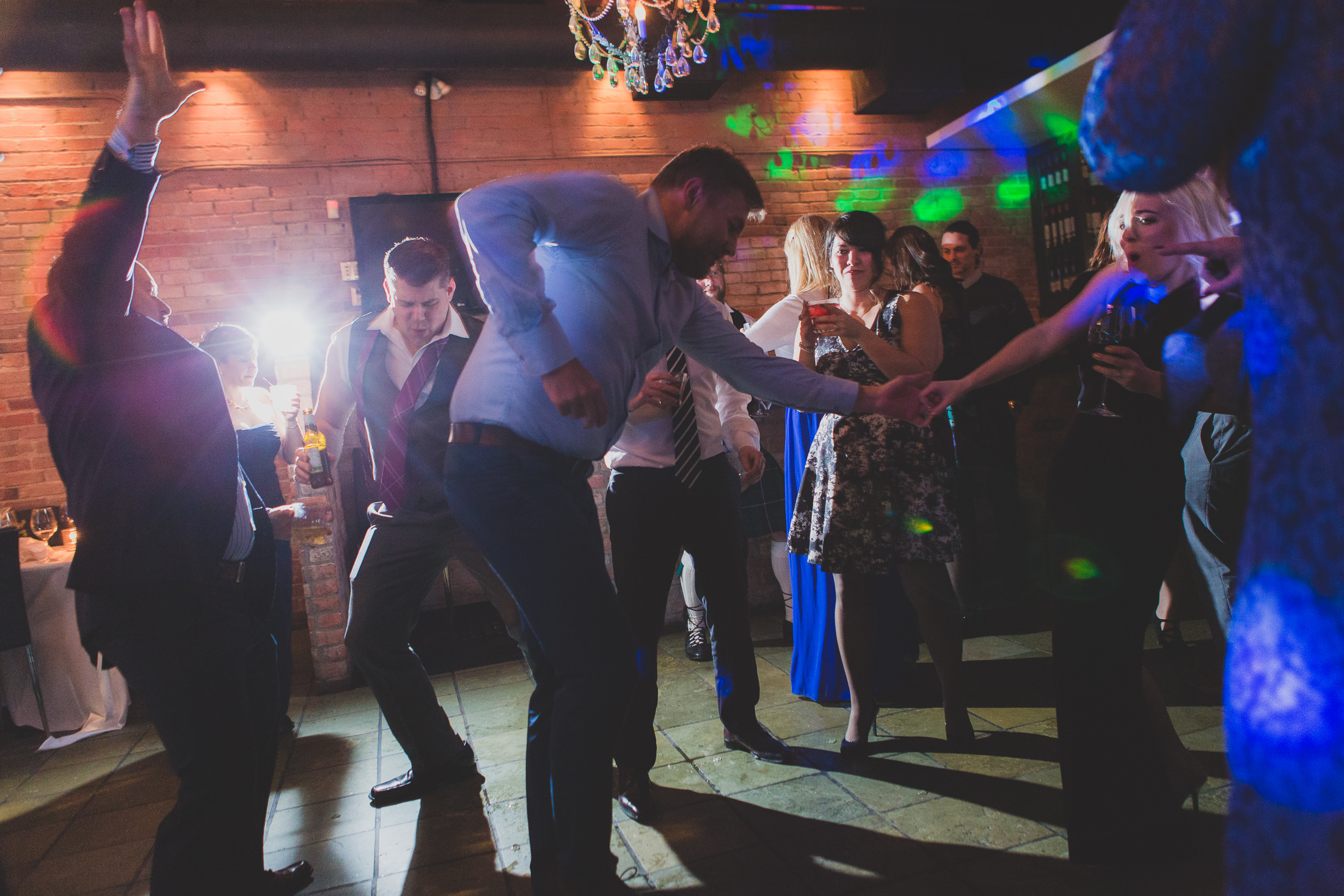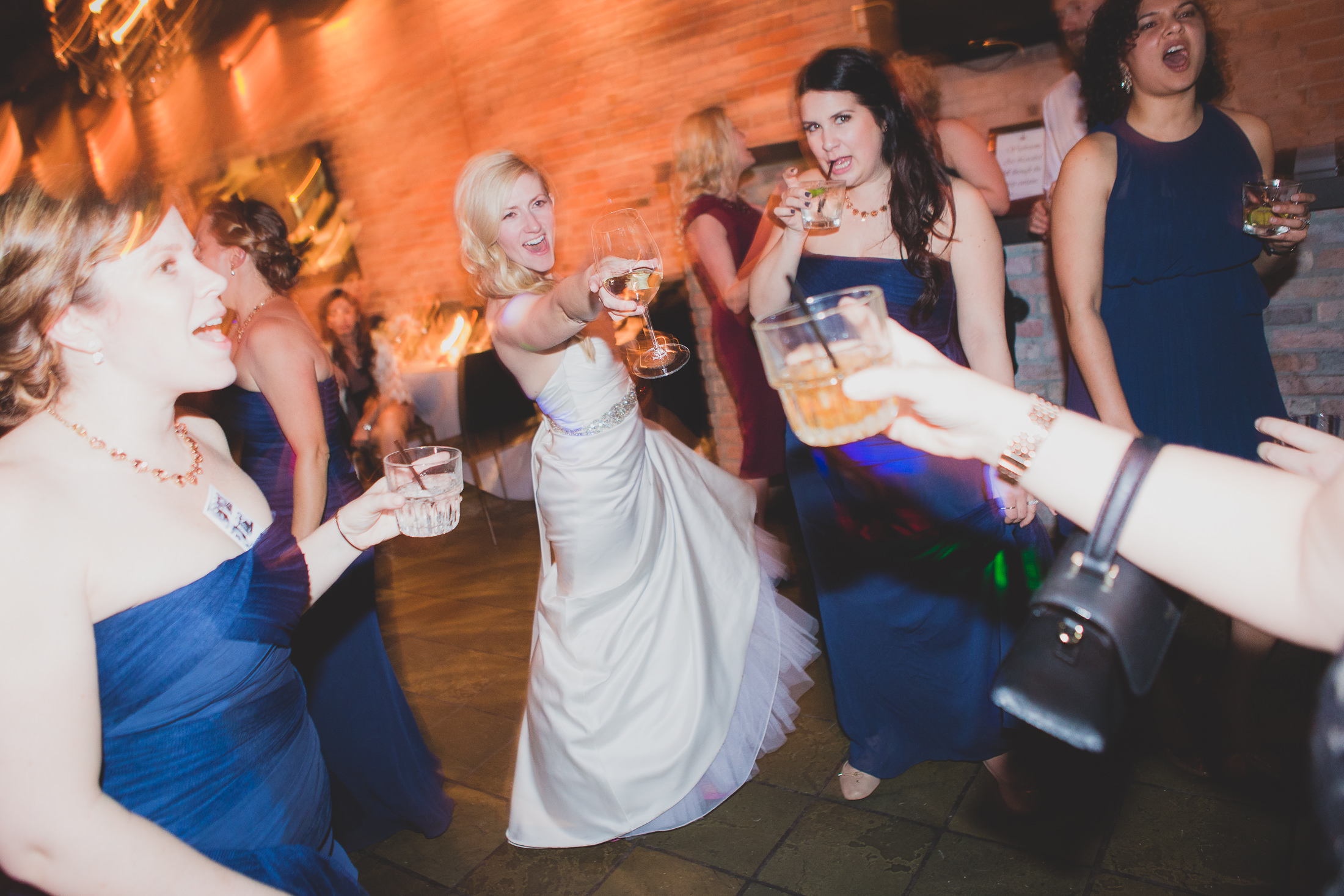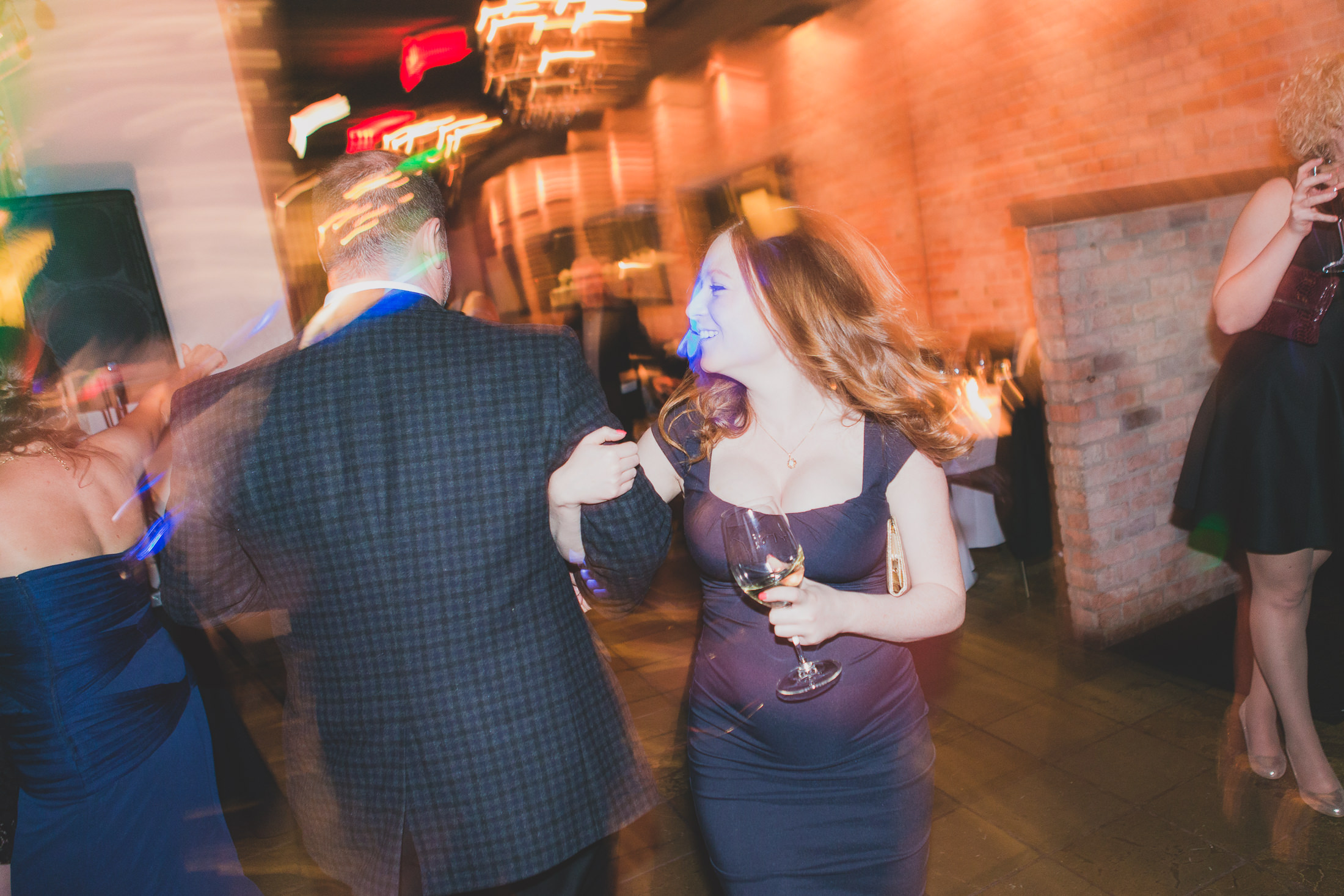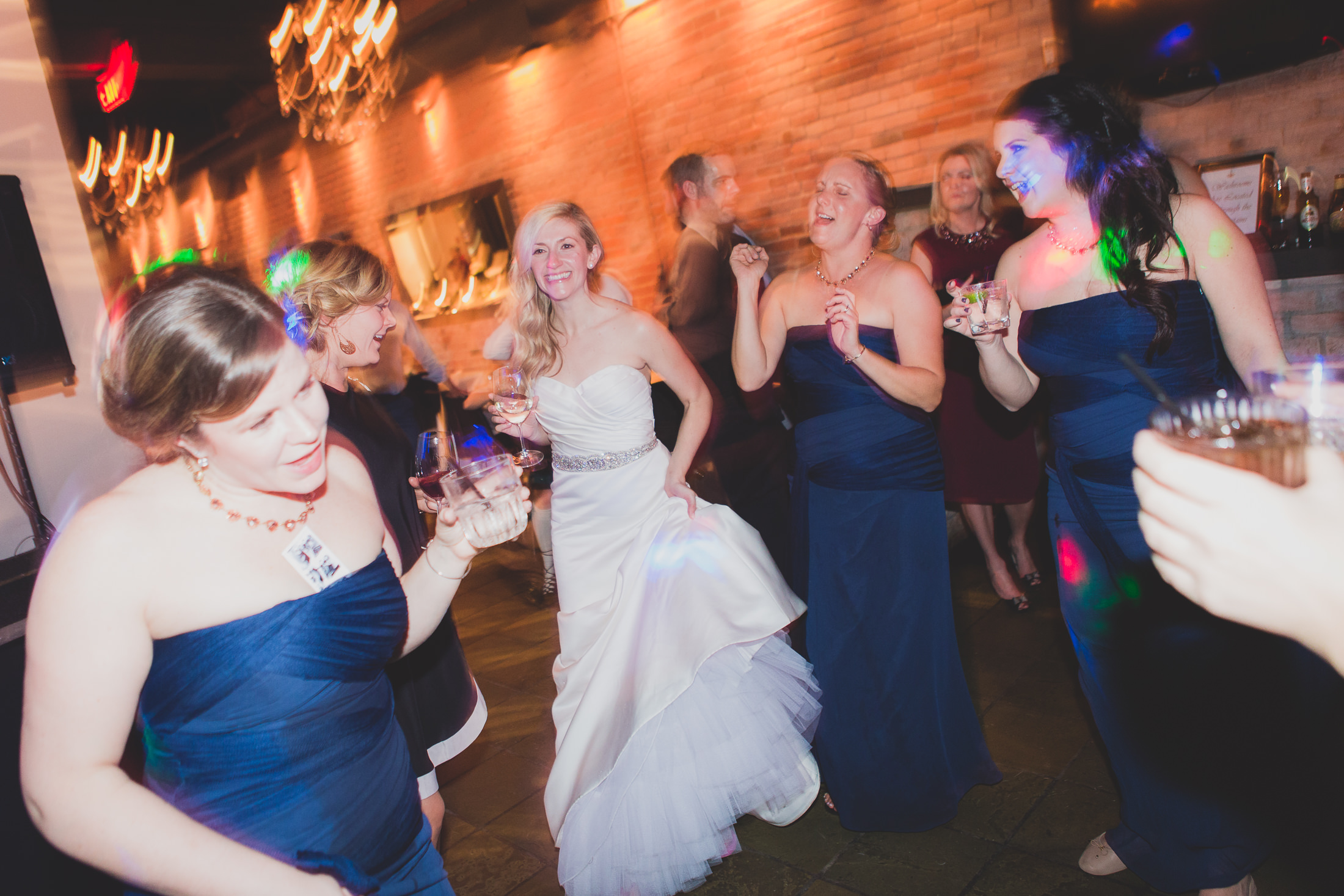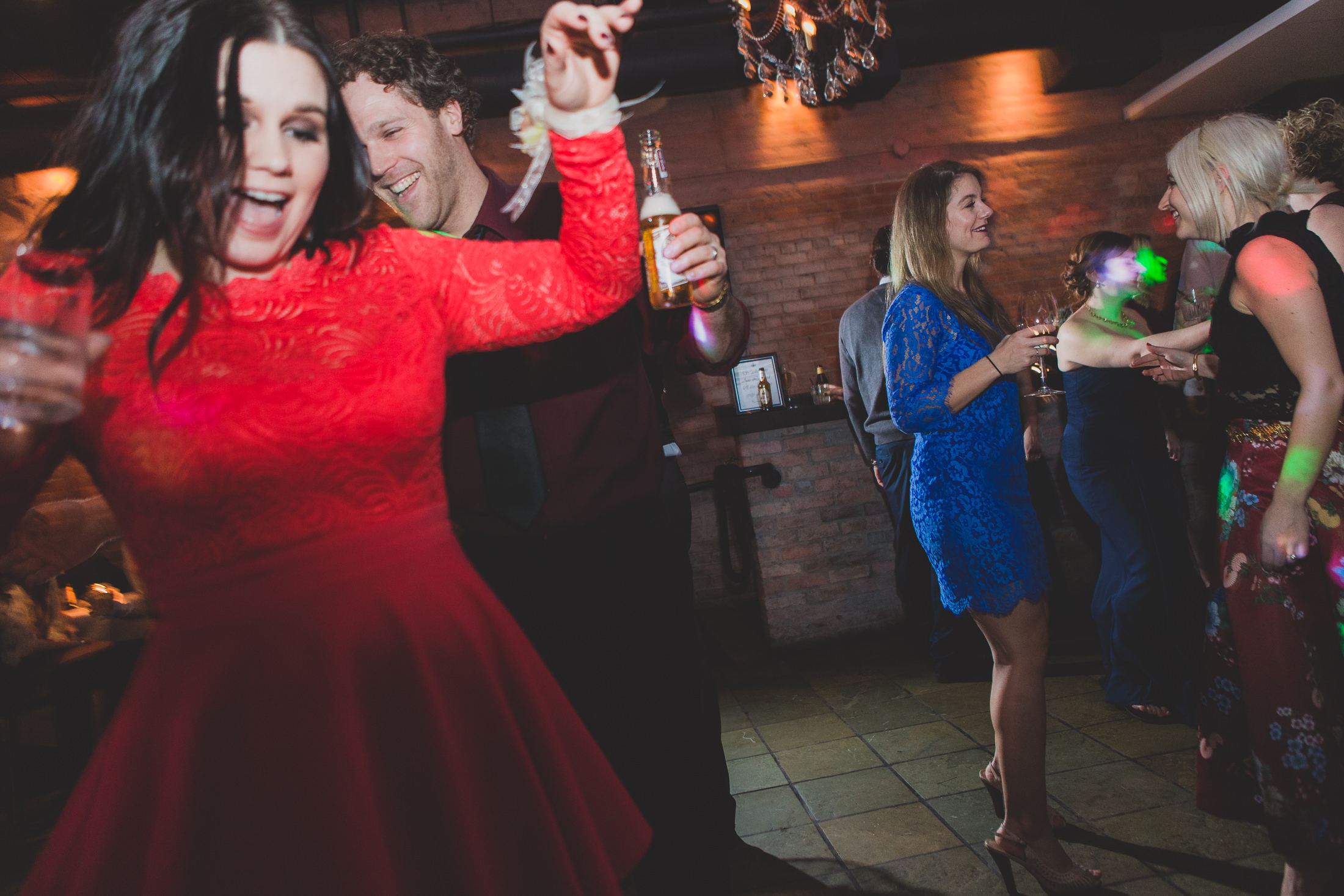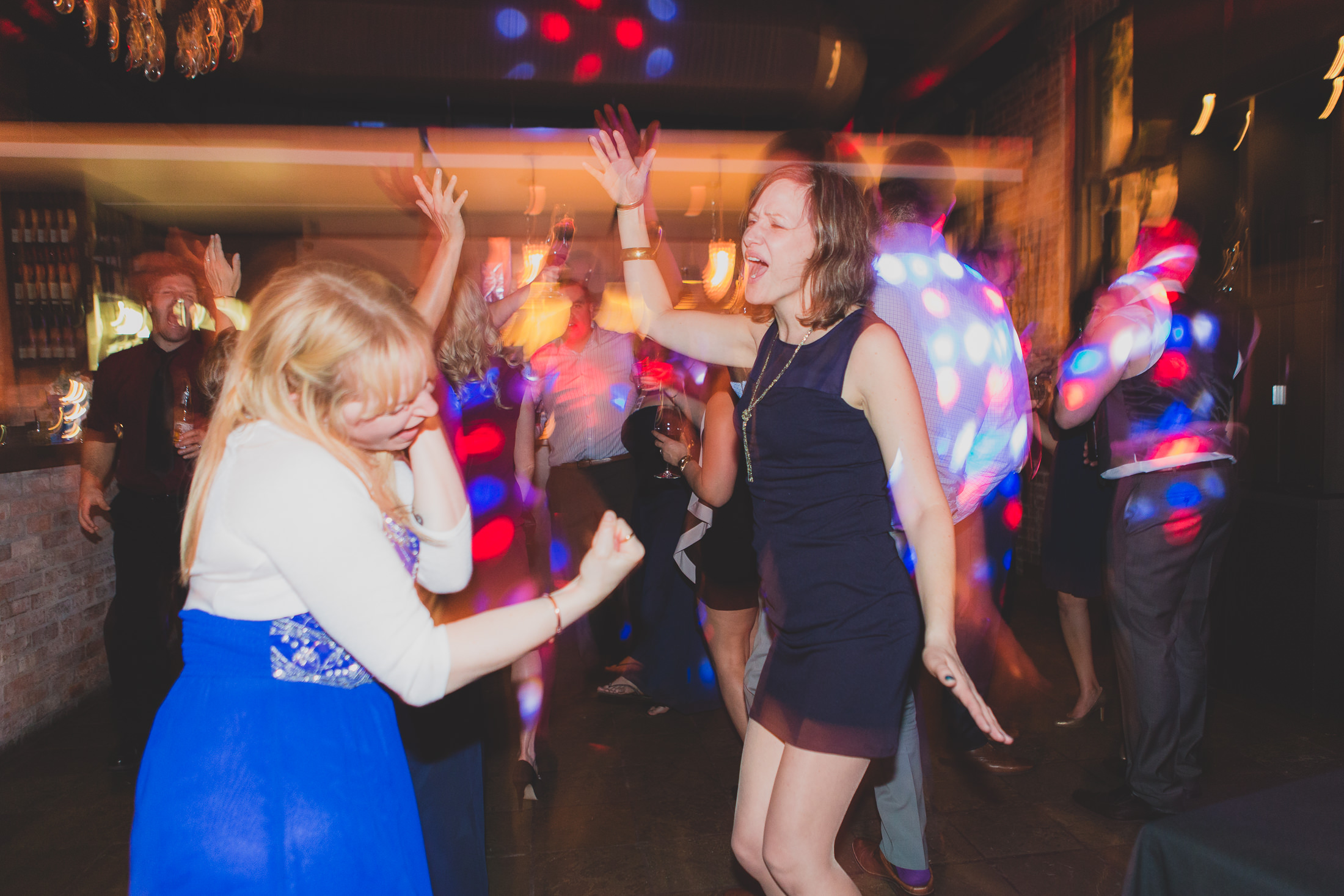 Hotel: Opus Hotel
Bride's Dress: Sposa Wedding World
Makeup: Sana Nurani – Makeup In Session
Hair: Tessa Woychyshyn – Stone Fox Salon
Florist: Budget Blooms
Groom's Suit: Hugo Boss
Venue: Brix & Mortar
Officiant: Doug Cameron
DJ: DJBFAD
Desserts: Sweet Thea