Terra Nova Park Engagement Session | Richmond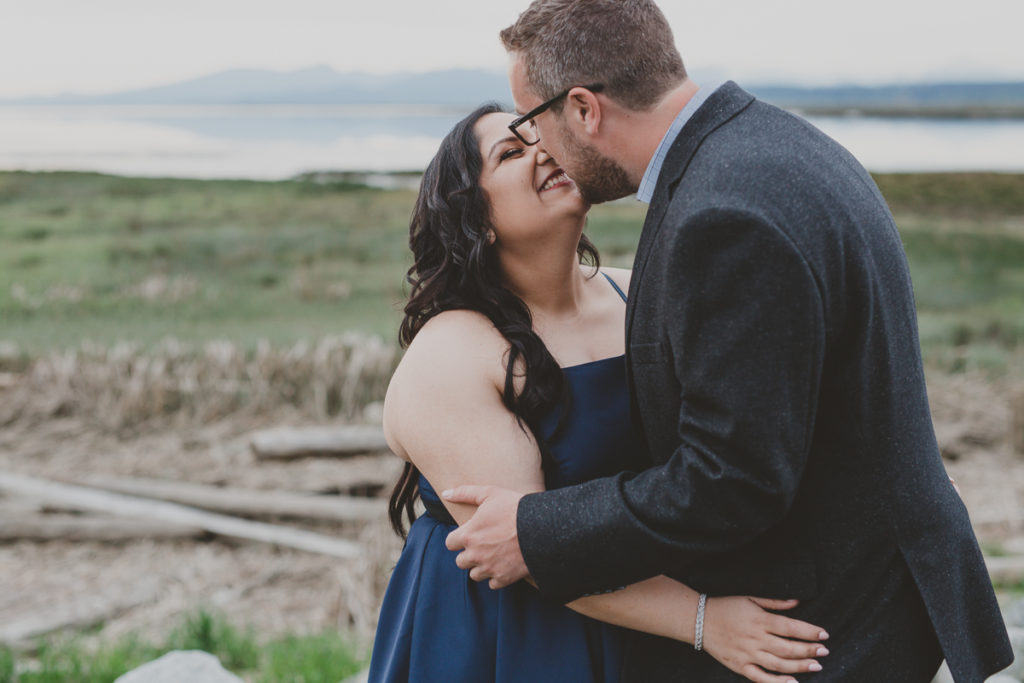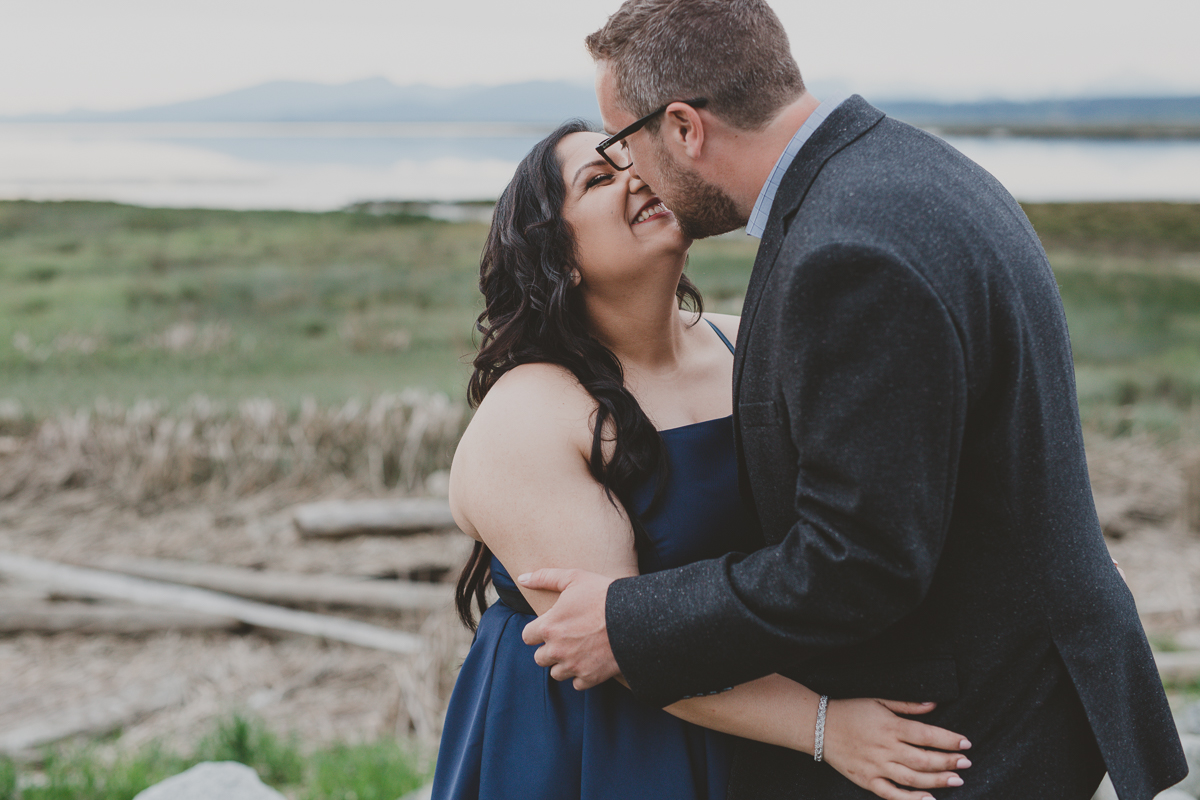 These two delightful humans are getting married tomorrow, and I've been looking forward to this weekend since I met them a year ago. Aleya & Mark are just the funniest, kindest, and in-love-with-eachother-est couple a photographer could hope to work with. I love leaving a session feeling all warm and fuzzy, and knowing that what we've captured really brought out who they are. This was one of those sessions.
Mark & Aleya had a small official Tofino wedding ceremony on Vancouver Island last weekend but this week the Indian wedding celebration extravaganza began. Thursday night was the mehndi and cultural ceremonies (that involved a very sticky couple and a very ricey dance floor), and tomorrow is the big event where I get to eat an obscene amount of Indian buffet. I mean…the big event where we celebrate their love with hundreds of friends and family members.
For their engagement shoot we spent the evening at the new Terra Nova Rural Park in Richmond; it was the first time for me! We technically SHOULD have been rained out. The weather was calling for one of the biggest rain & lightning storms in a long time. Luckily for us Richmond stayed mostly dry, while we watched the walls of rain cloud surrounding us in every direction. My top 2 favourite moments from the evening were –
When I asked them to balance on a wobbly little log right out into a reedy bog, with Aleya in heels, and they didn't hesitate for a moment. Which, selfishly, produced some hilarious photos so it was totally worth it.
When we were about to wrap up and Mark said, "I feel like we need to at least go down the slide before we go". Which turned into a 1/2 hour of them riding slides and zip-lines like giggly 5 year olds. And I loved every moment of it.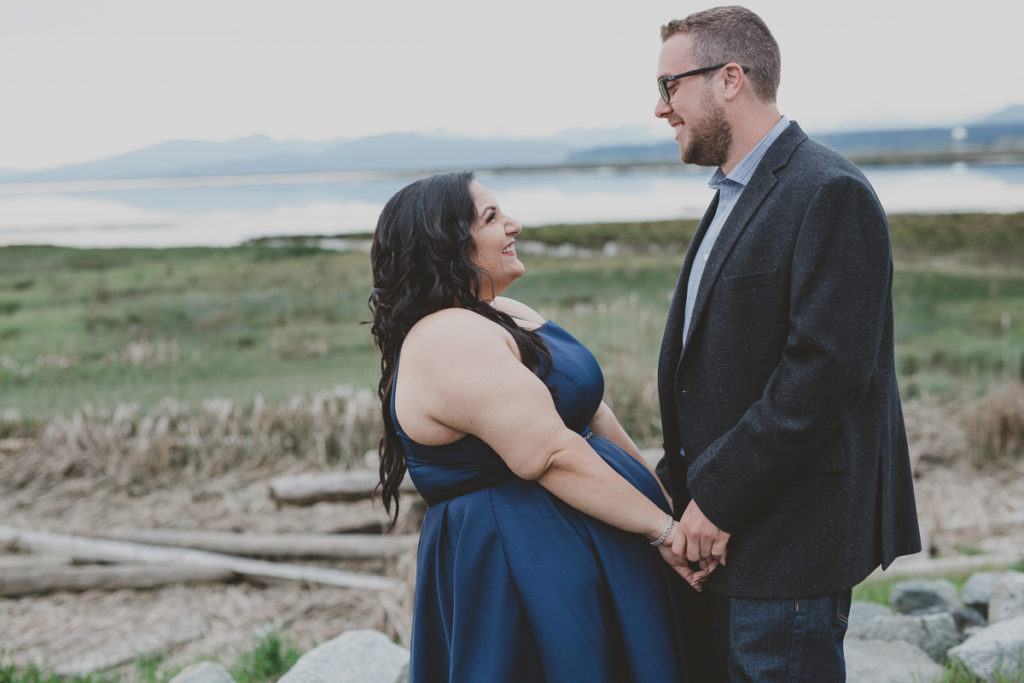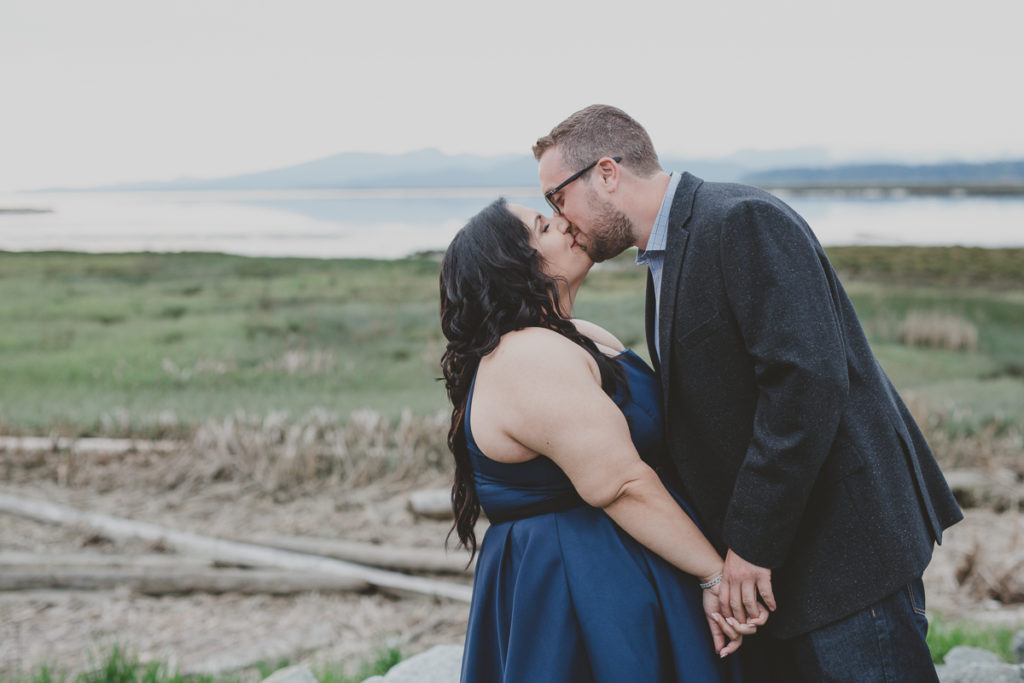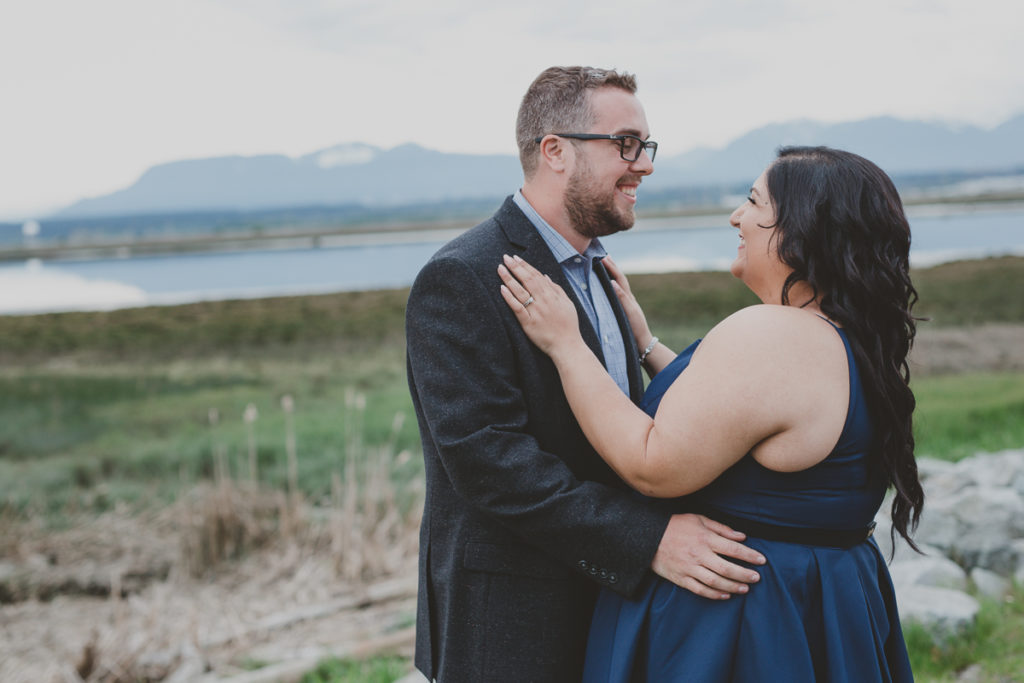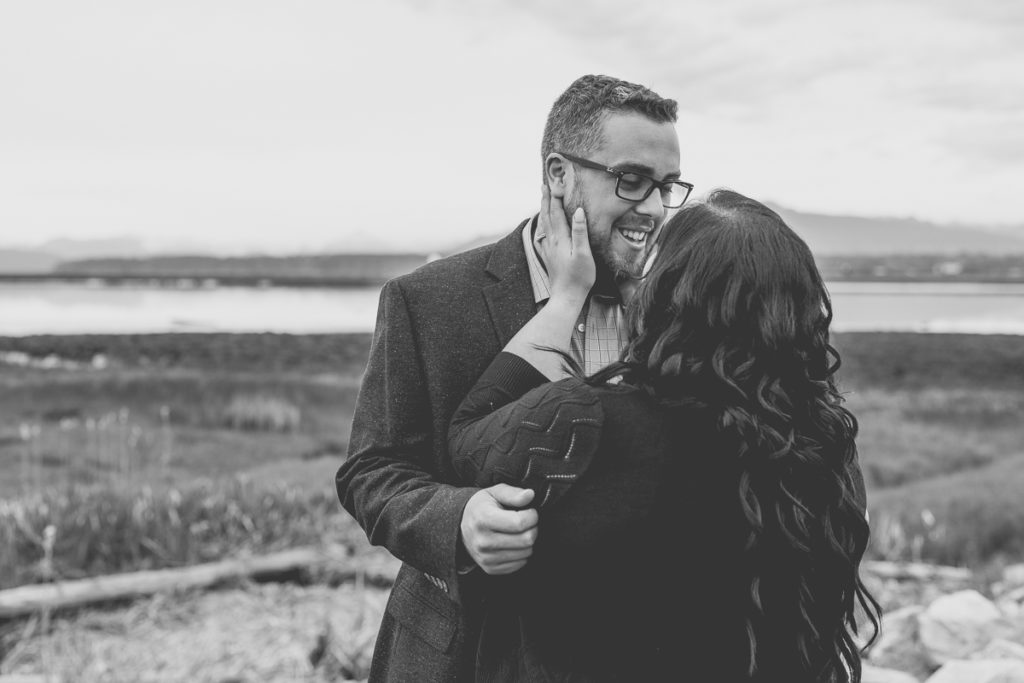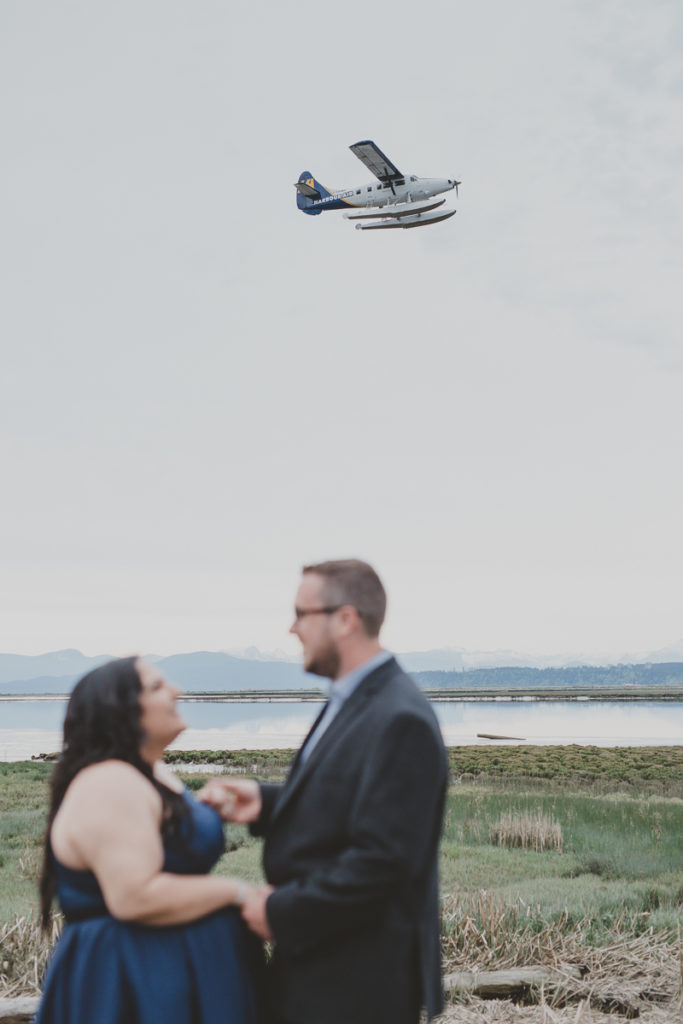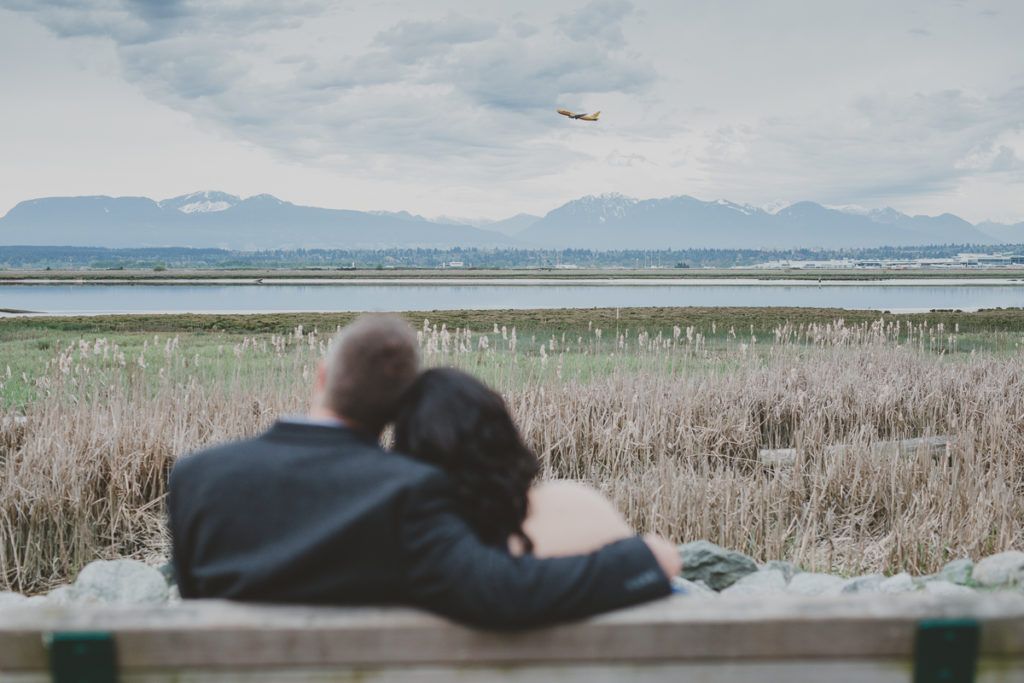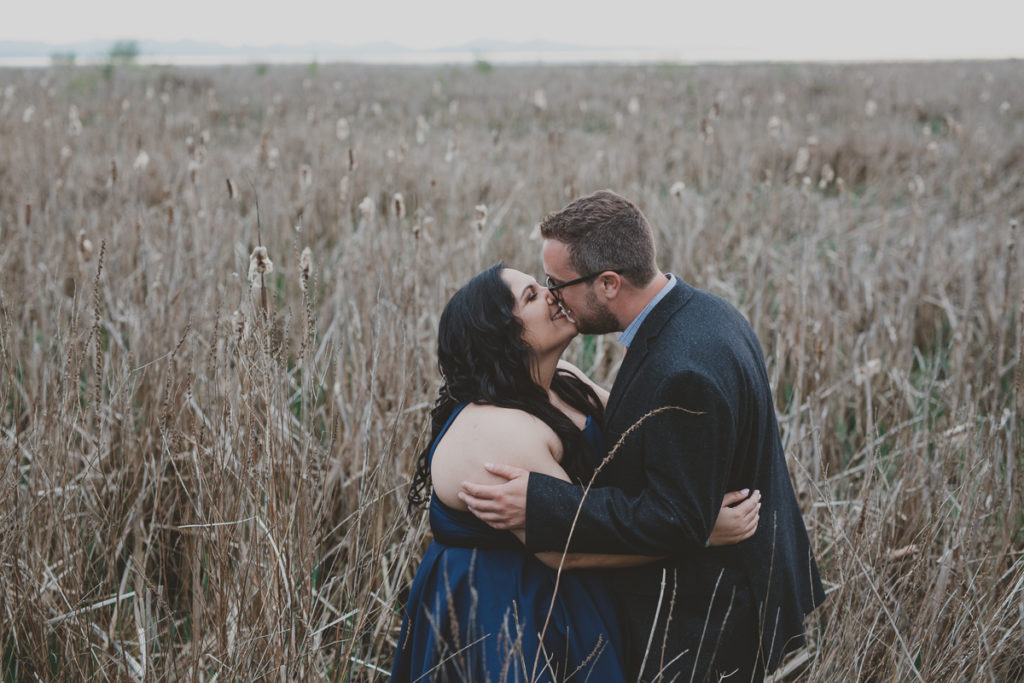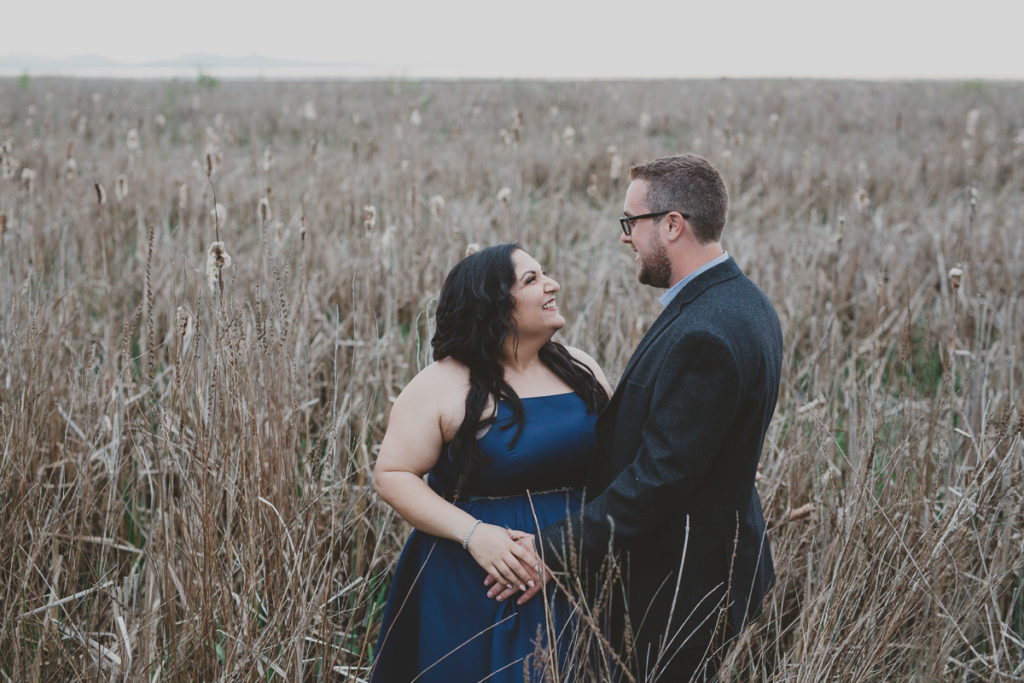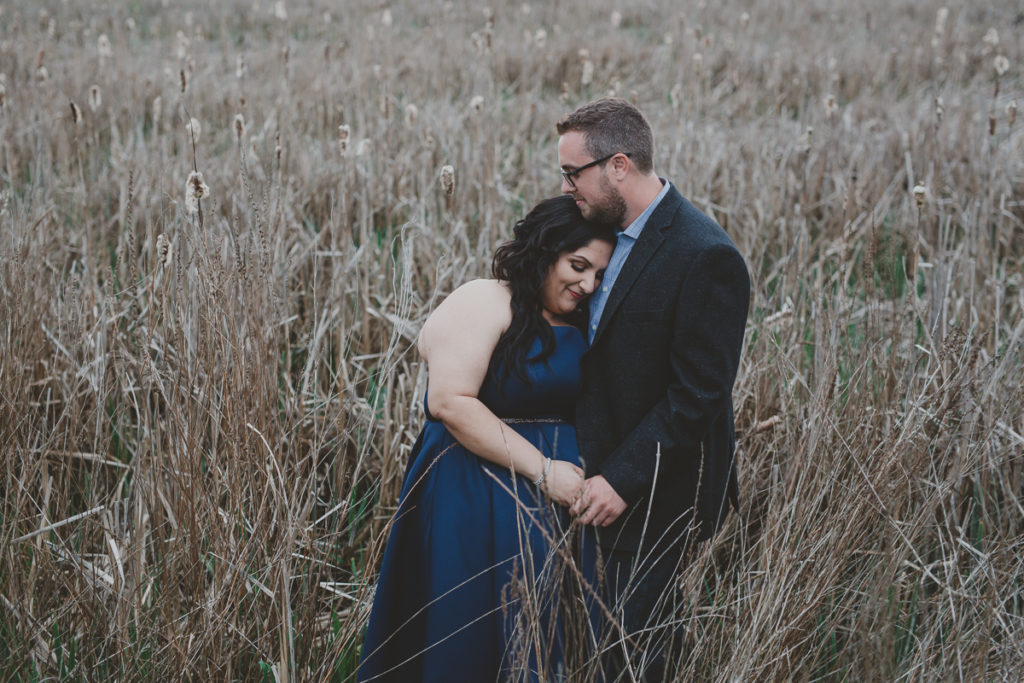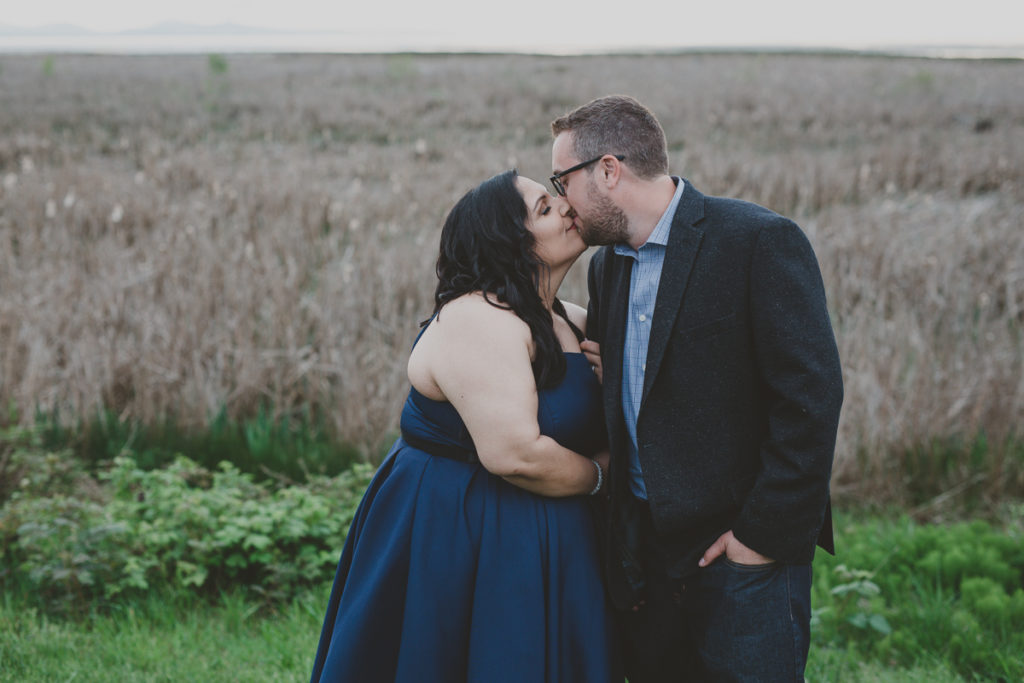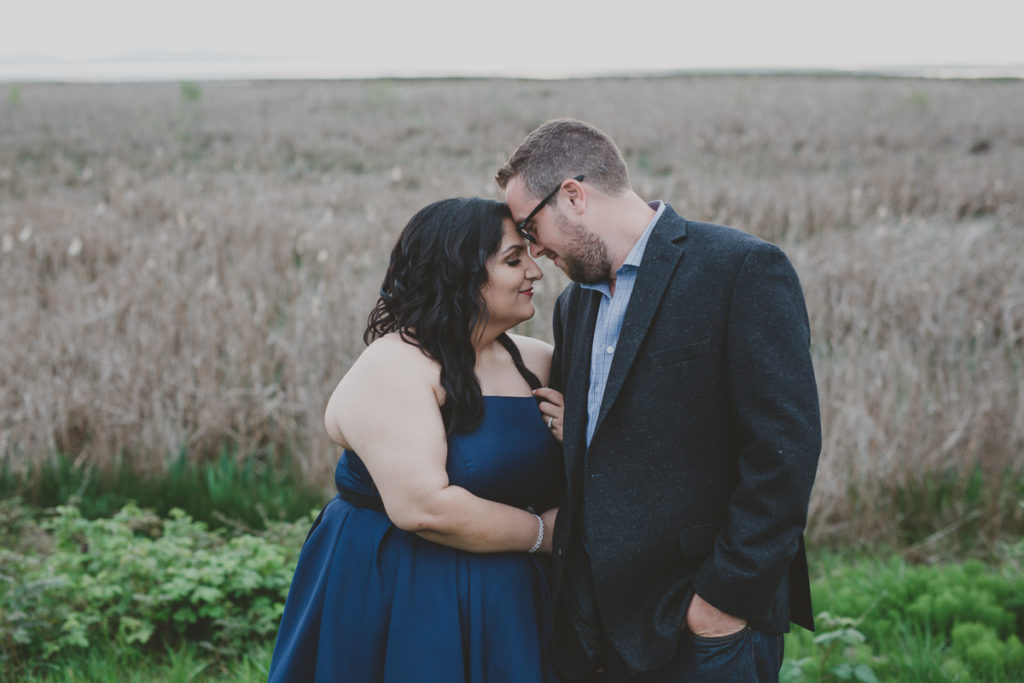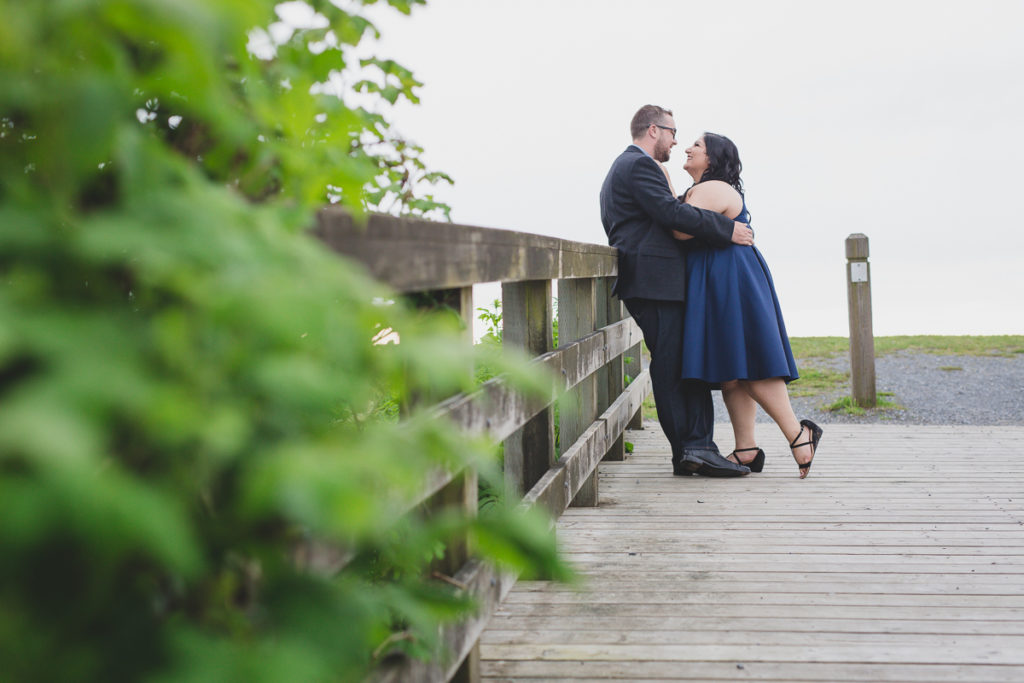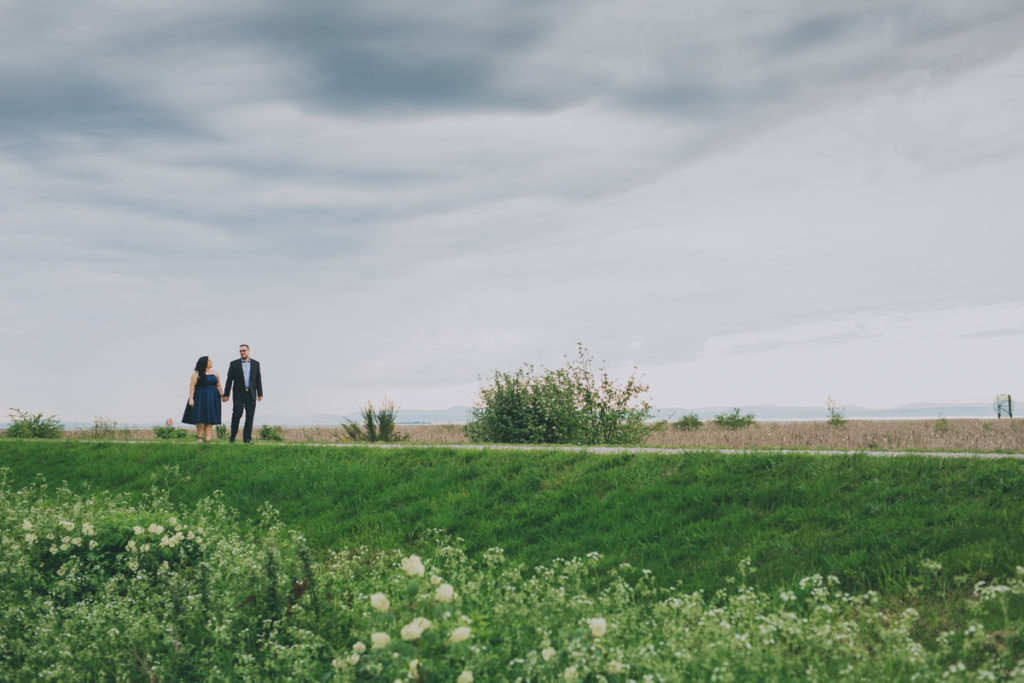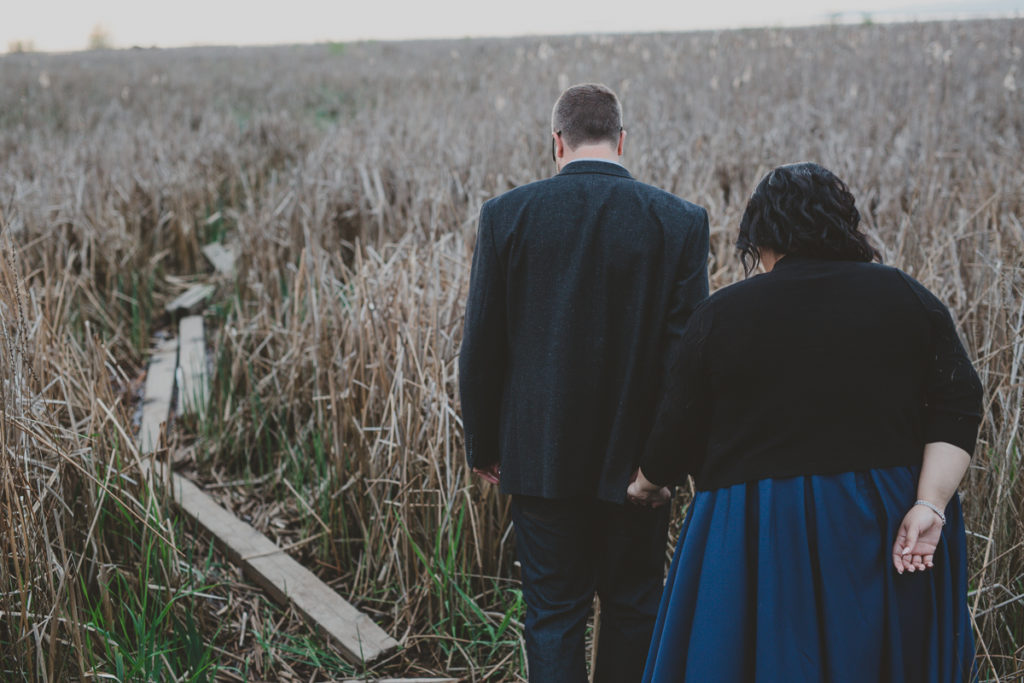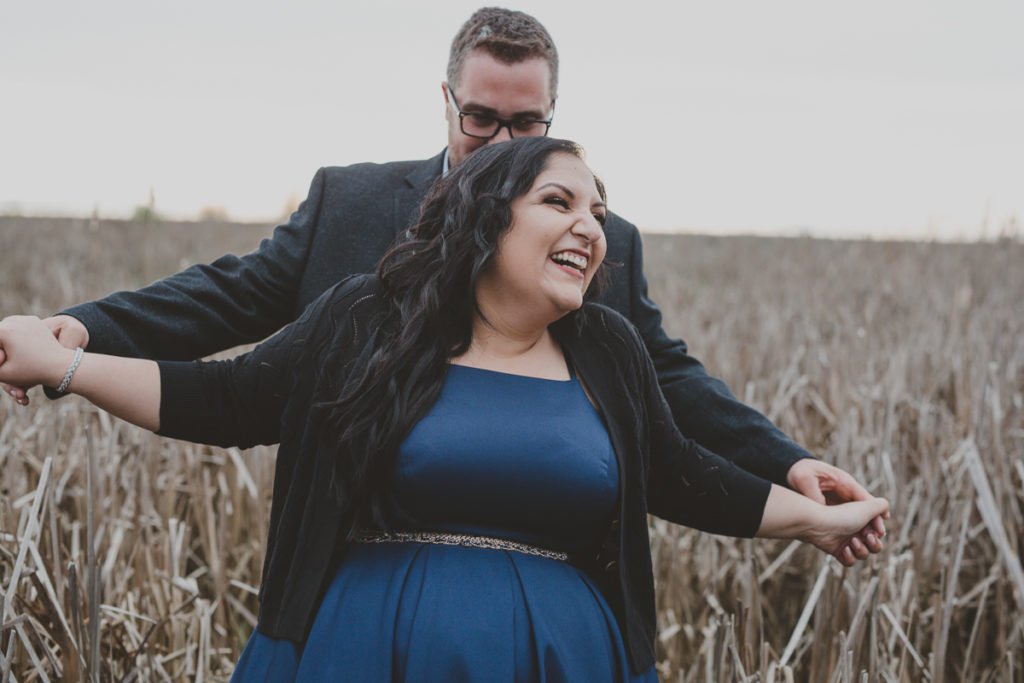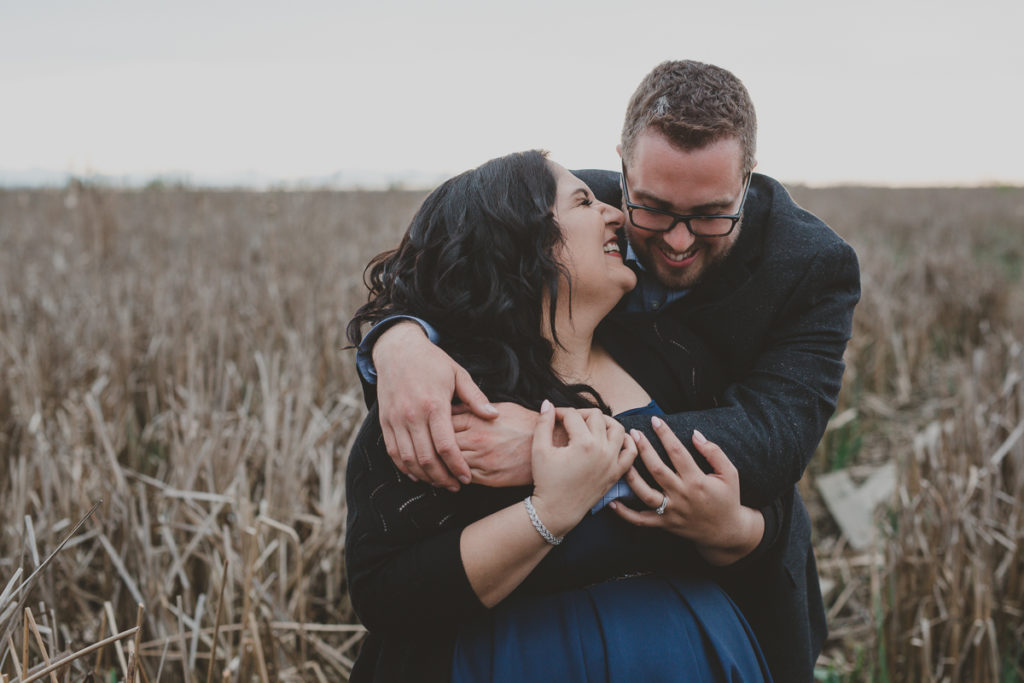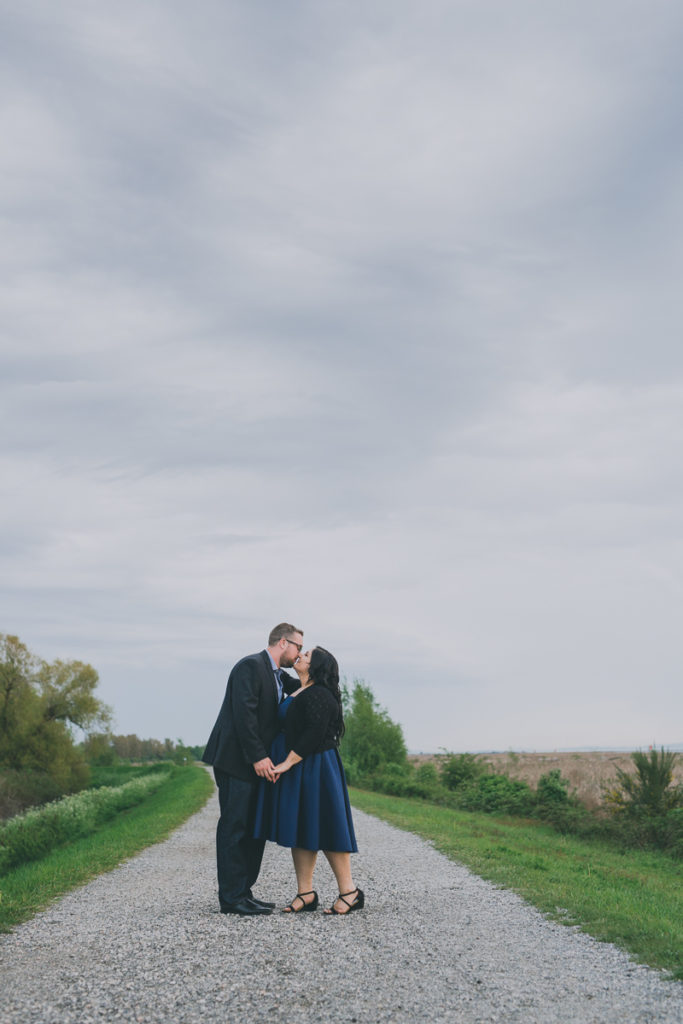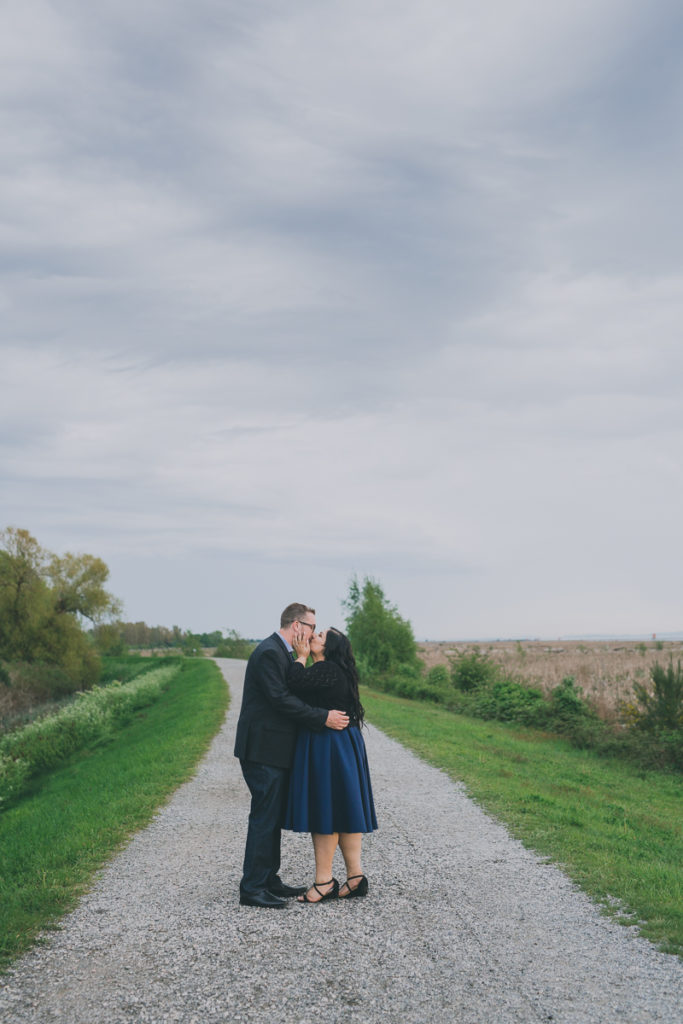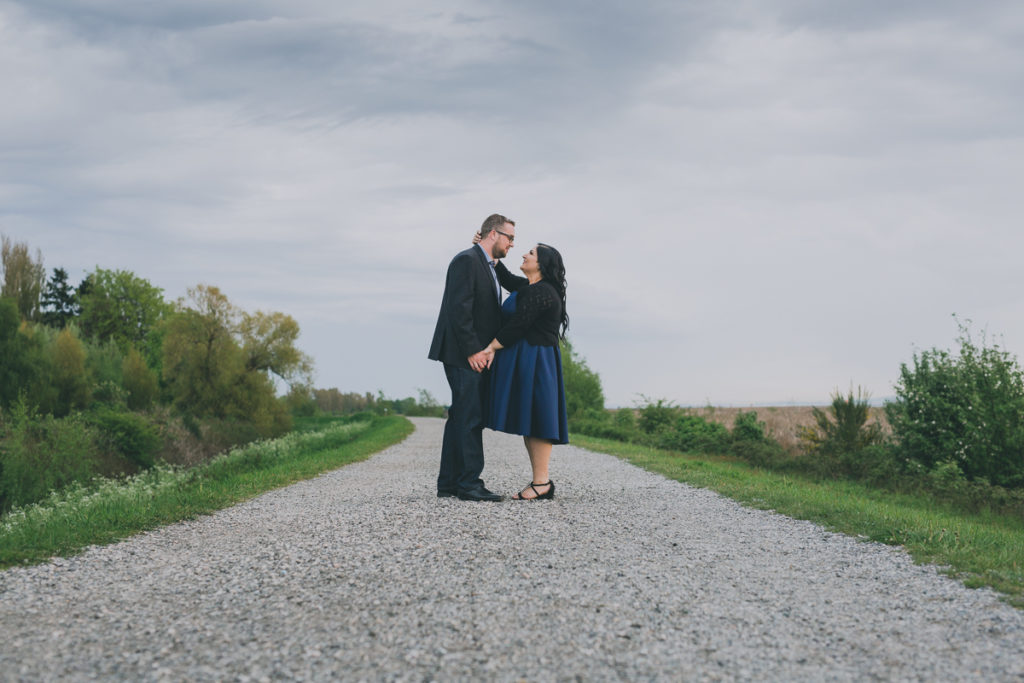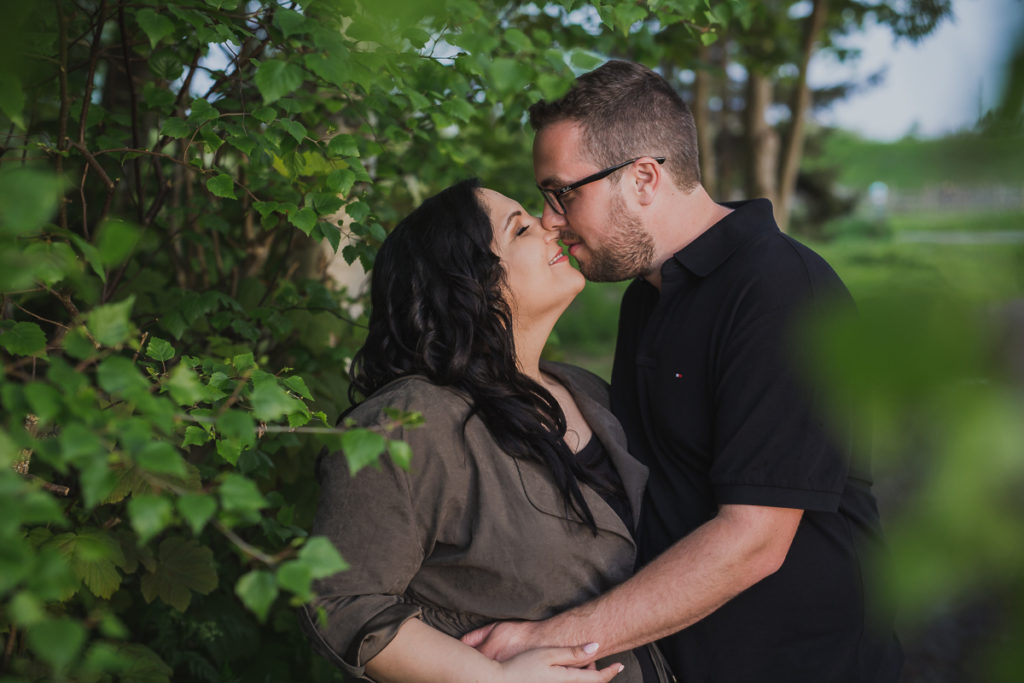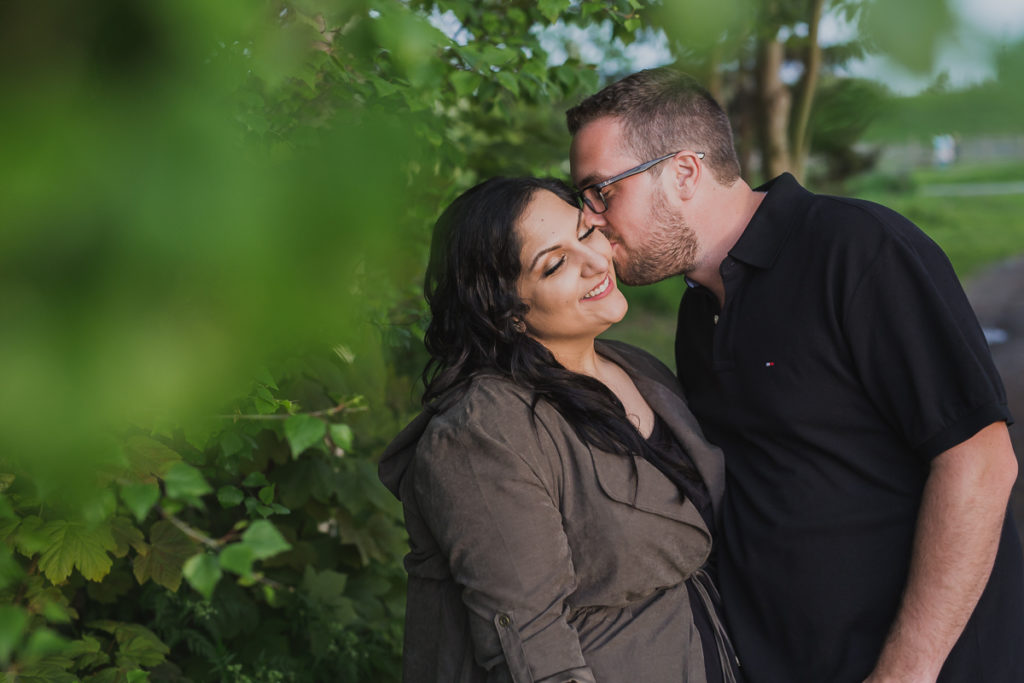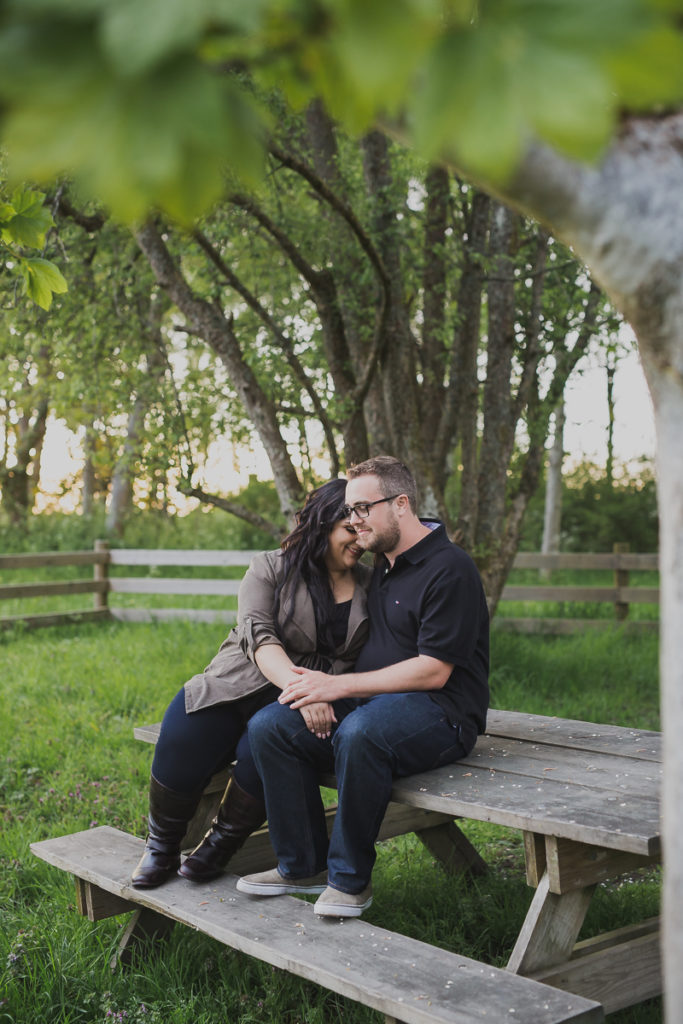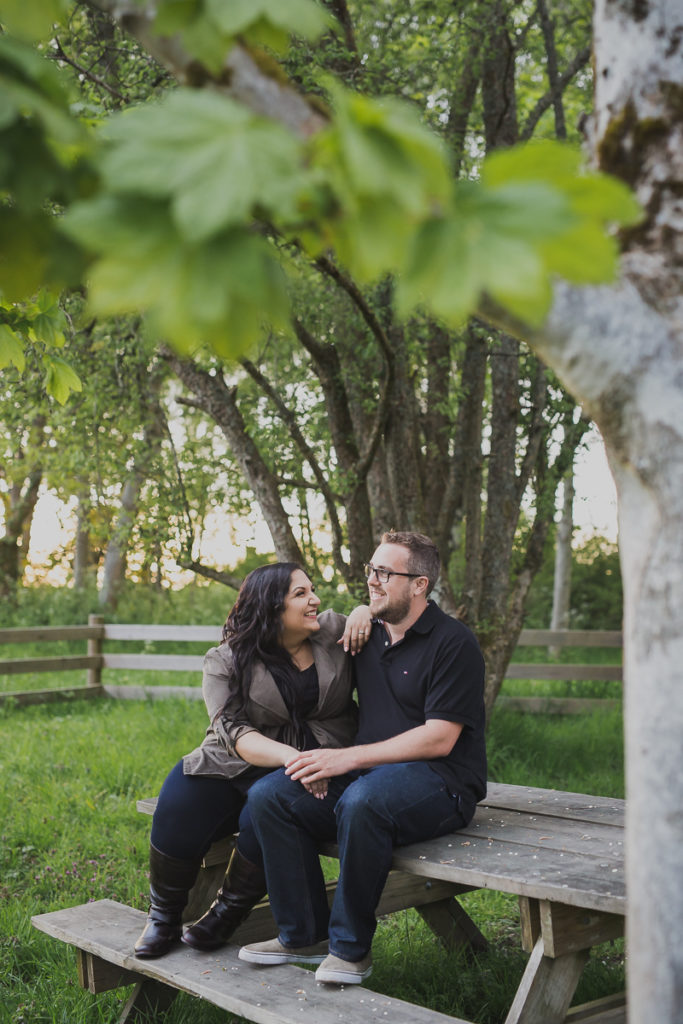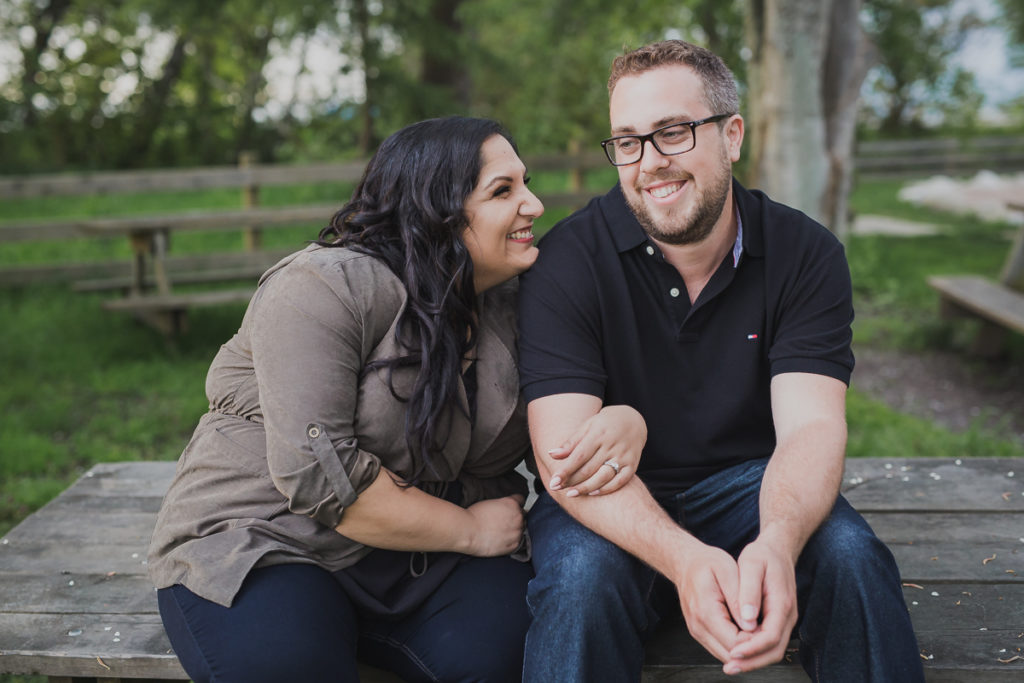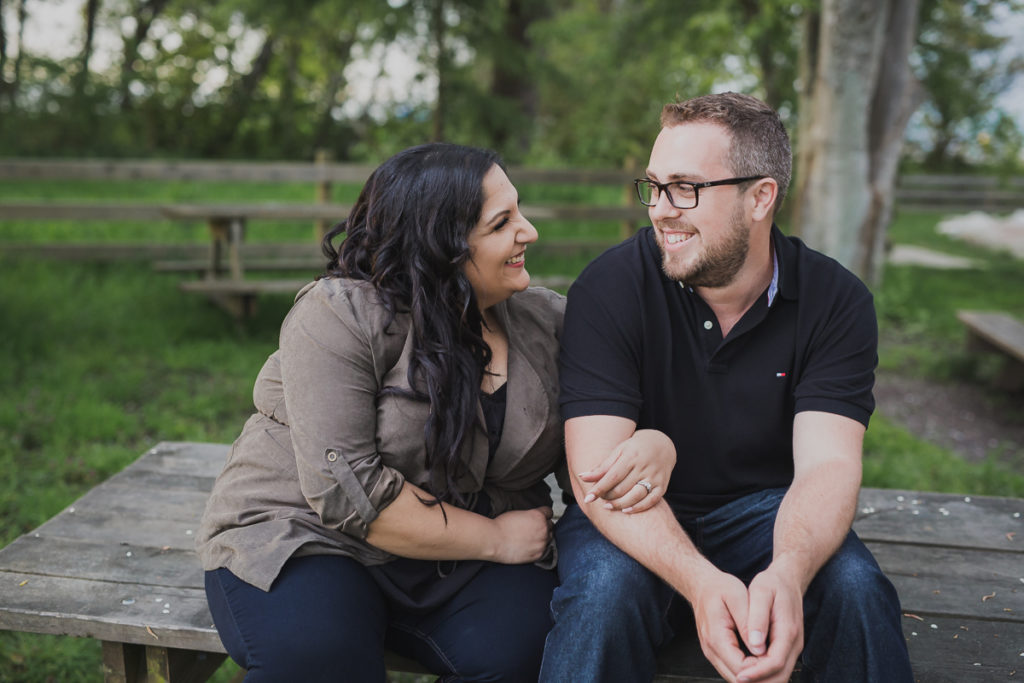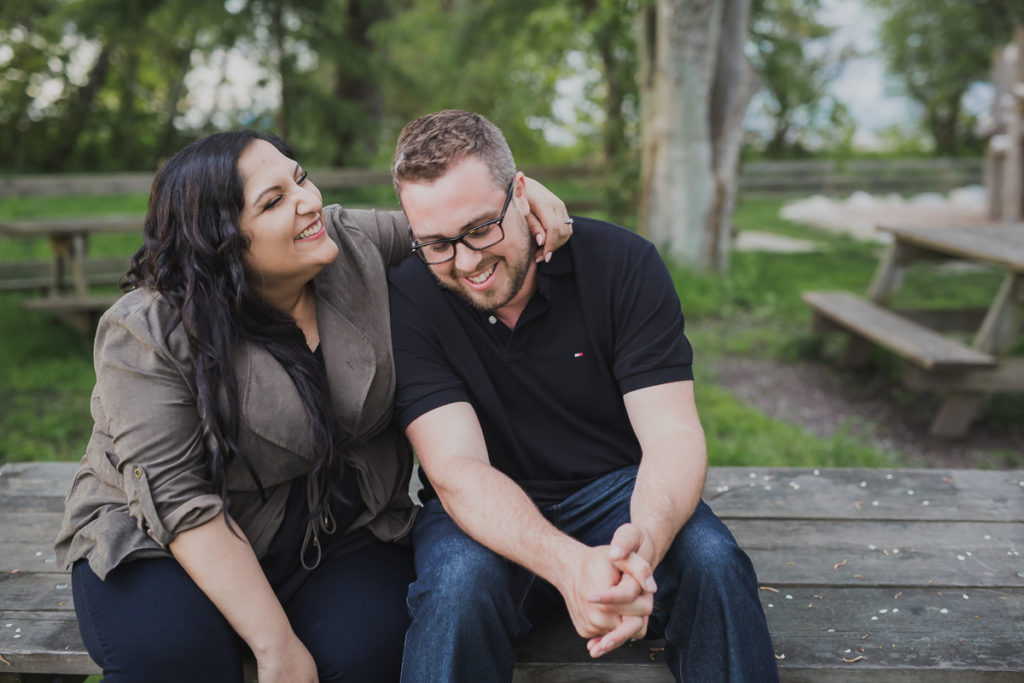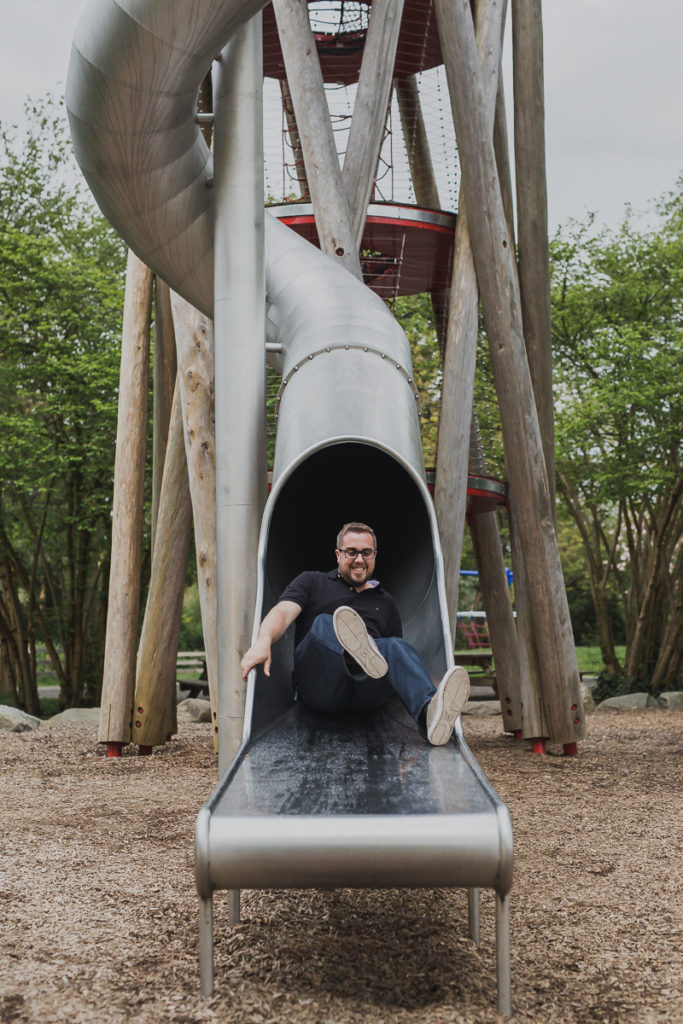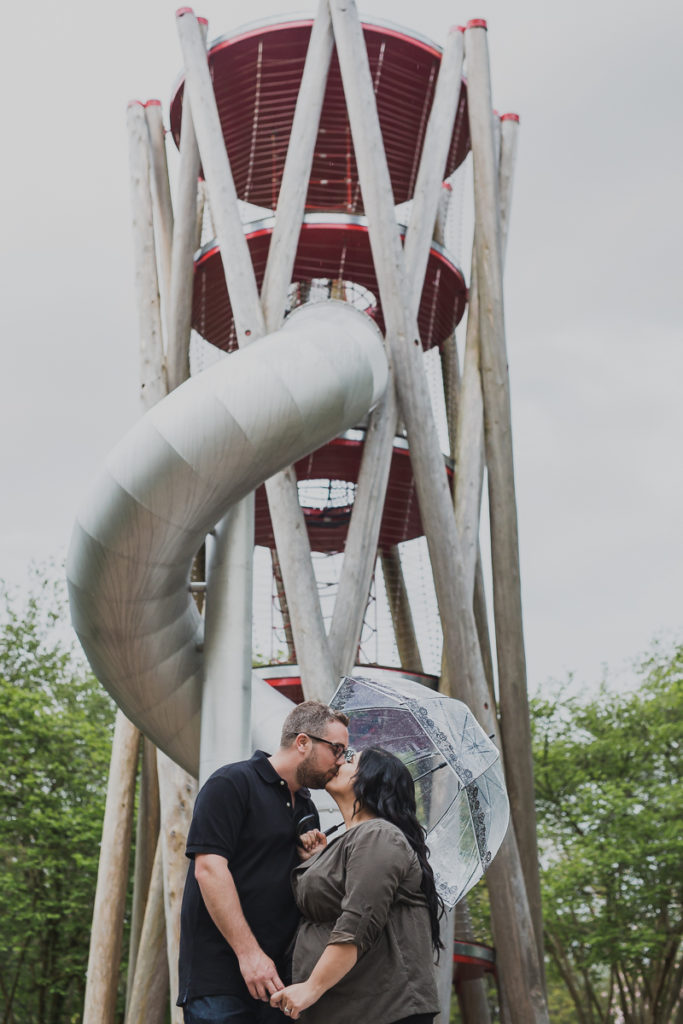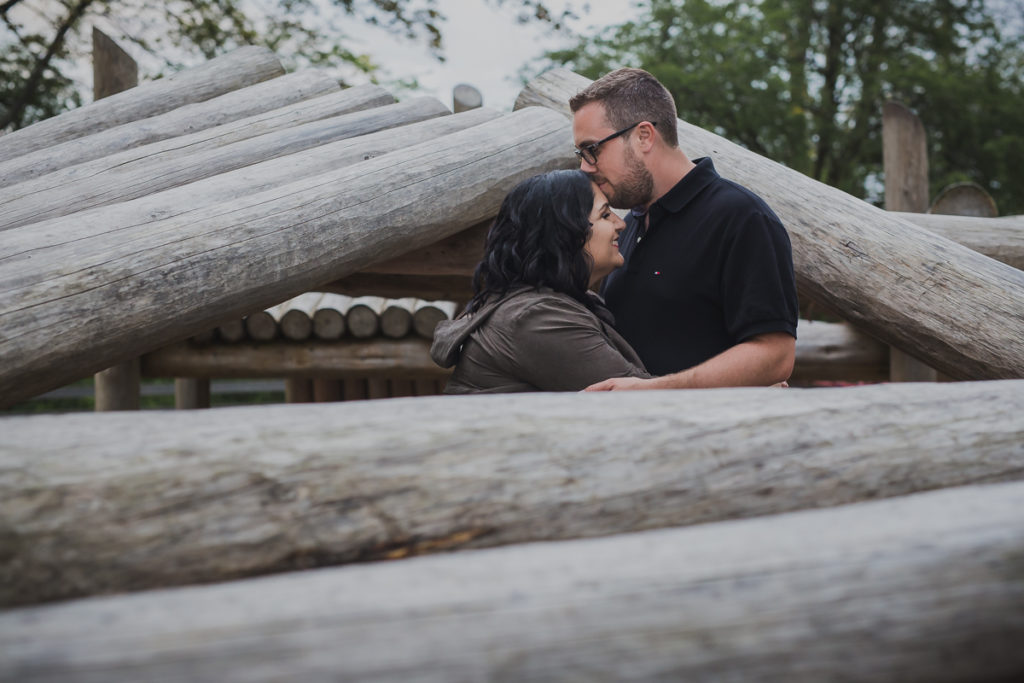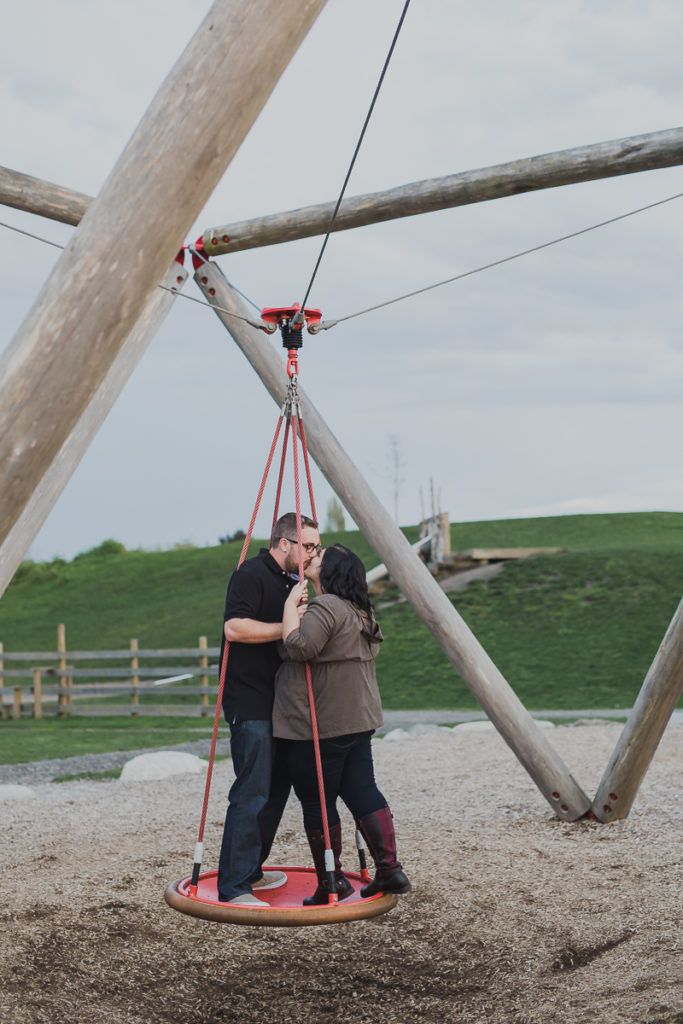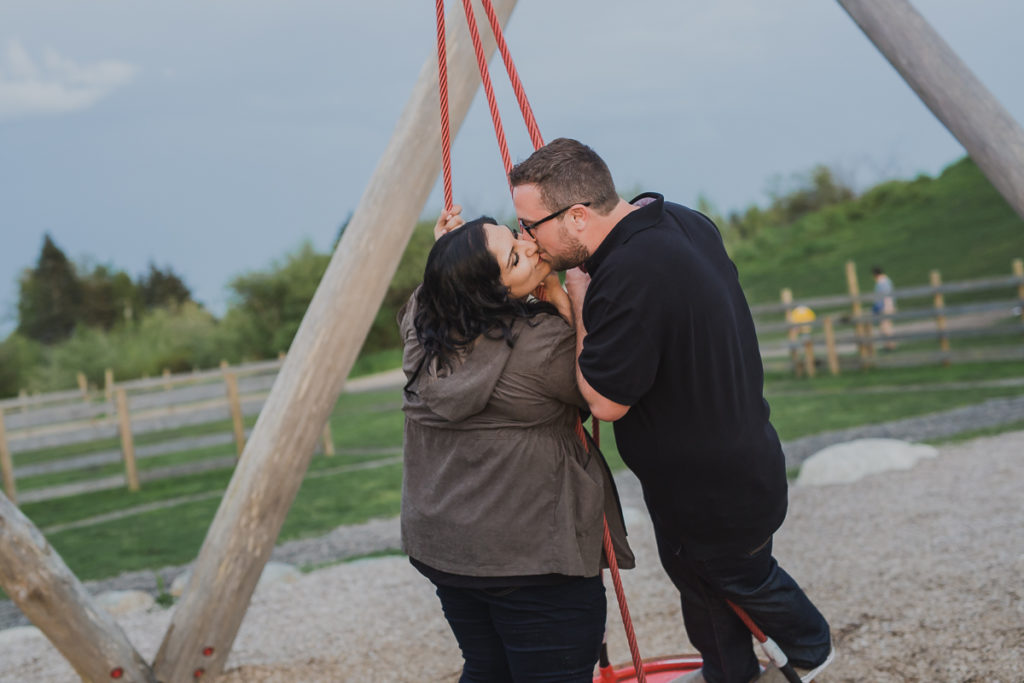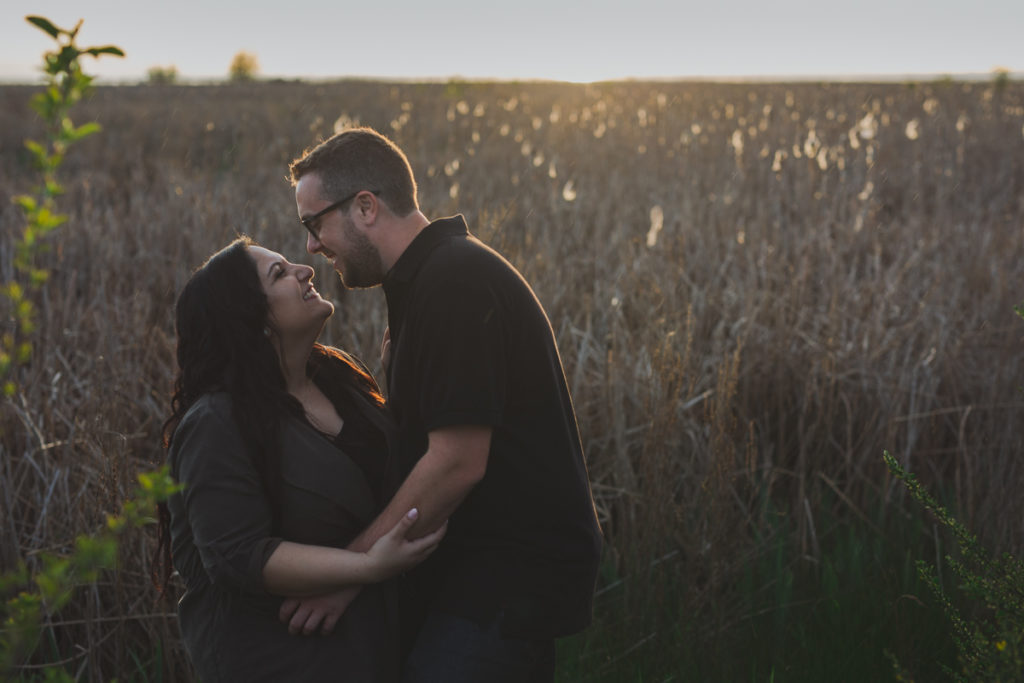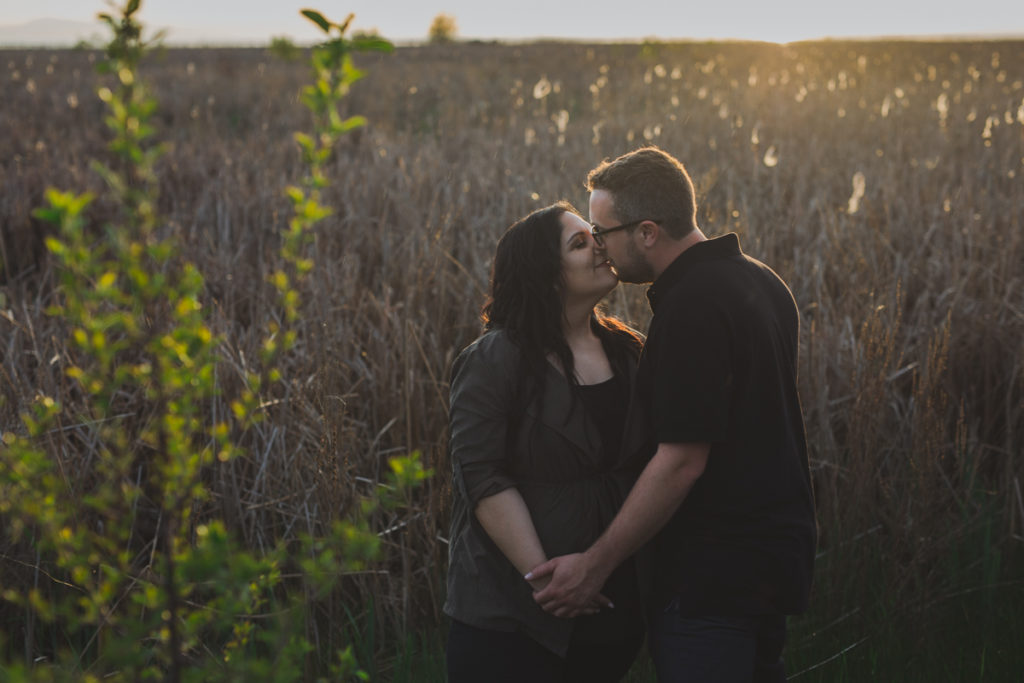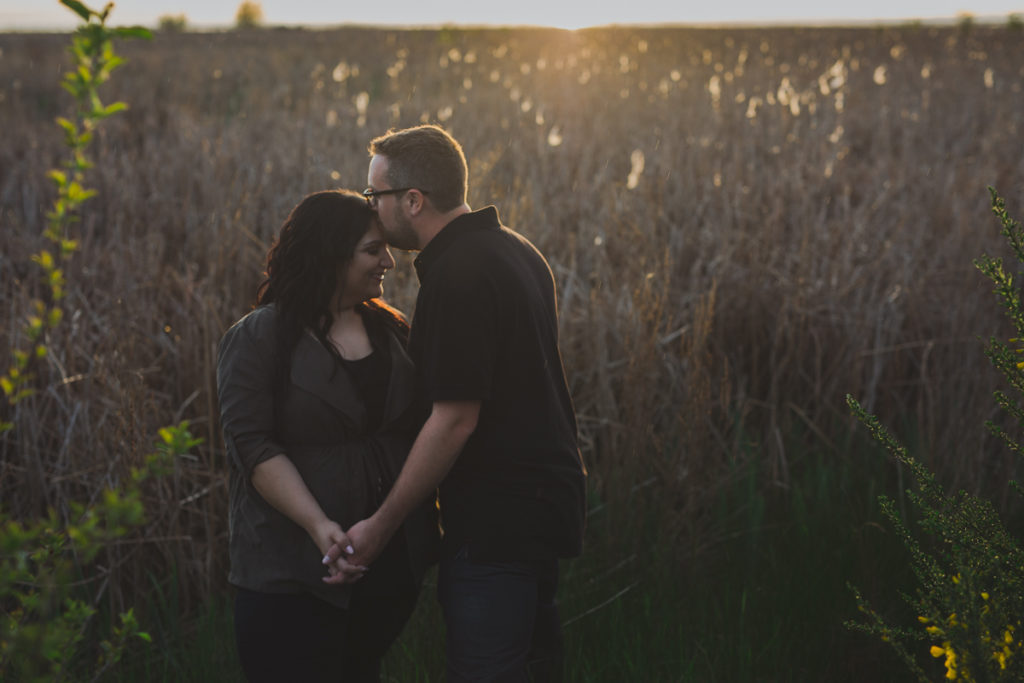 So excited for tomorrow's wedding. My bags are packed, batteries are charged, my hands are gorgeously decorated, and I'm ready to party!