Jen & Reid // SFU Diamond Alumni Centre Wedding
Finally I'm featuring some wedding photos again! Sadly my wedding blogging has been neglected and I'm going all the way back to last fall here, but what a great way to get back into it….with Jen & Reid. From the minute I met them I knew we were going to have a good time together, and it turns out I was right. The perfect couple for a wedding photographer: cute, funny, thoughtful, happy to poke fun at eachother and at themselves…and very much in love.
Their wedding was held at the Diamond Alumni Centre at SFU. Not only is the location a great all-in-one event space, but the grounds are amazing for pictures too.
I met the girls where they were getting ready, at the Executive Plaza Hotel in Coquitlam.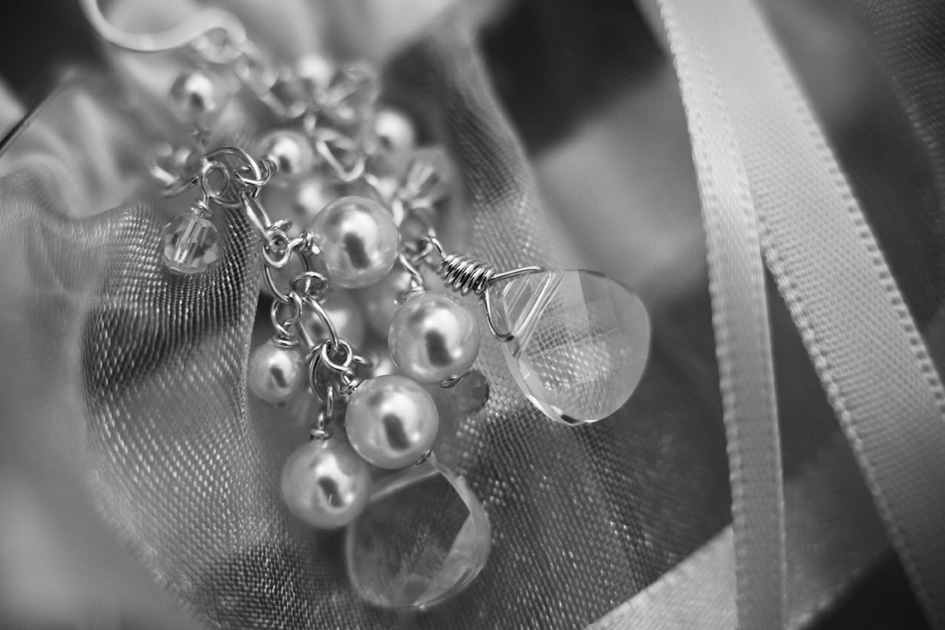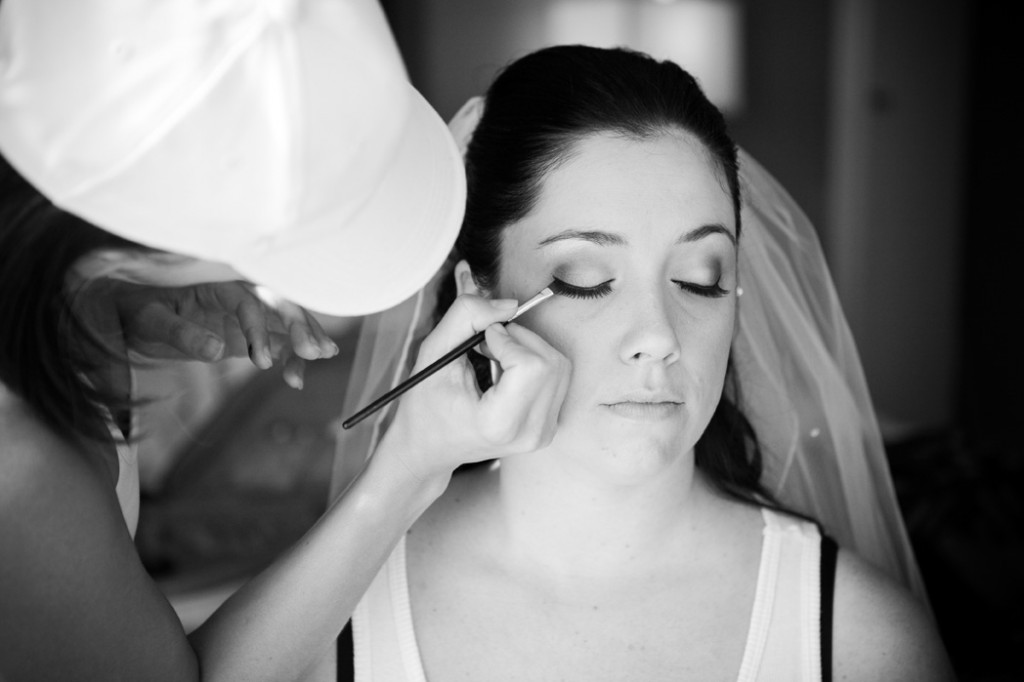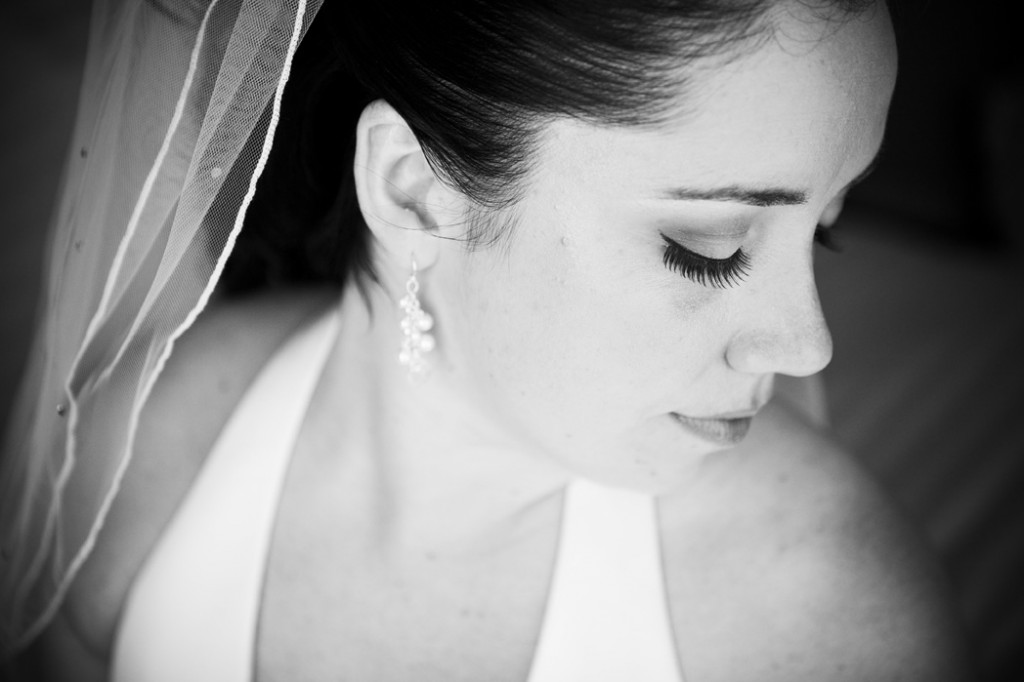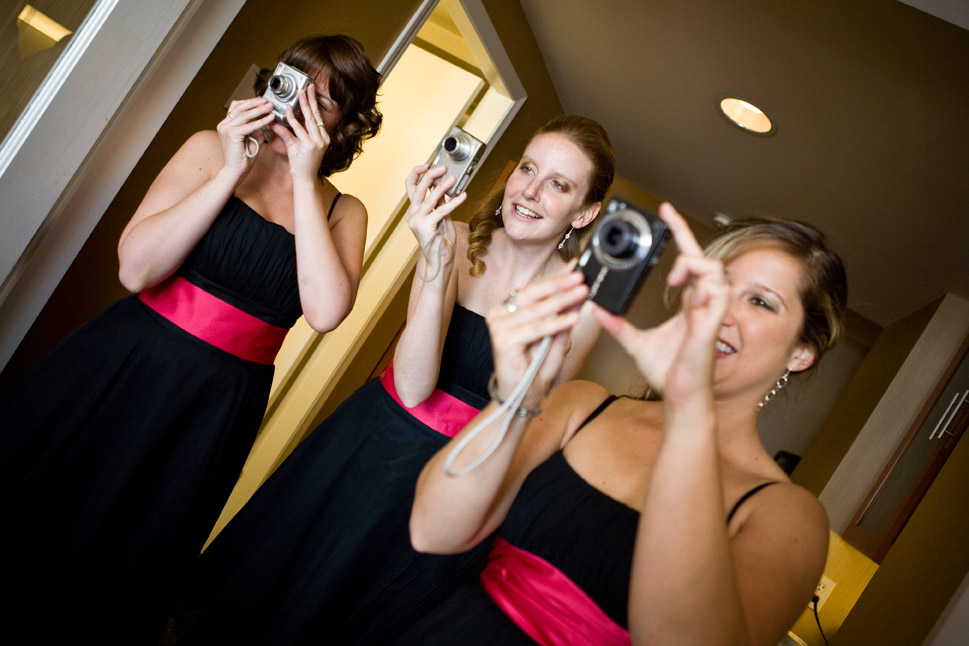 Jen & Reid chose to do a first look and take their photos before the ceremony. I highly recommend this option if it's something you're considering. Not only is it great for the schedule, since you don't have to miss any of the party time after the ceremony…but you get to have some sweet private moments together that you wouldn't get when the first look is at the end of the aisle. And the bonus for me is the makeup is still fresh for photos!
How cute are they?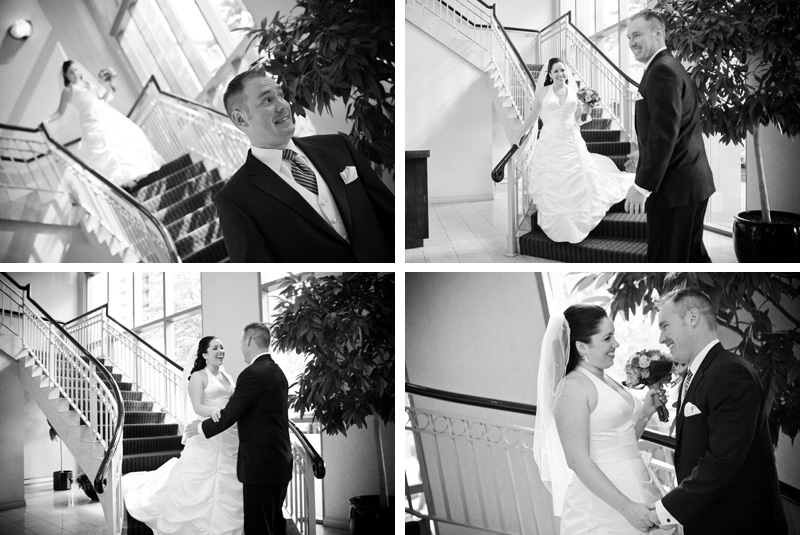 Now a little photo time at SFU. I love the mix of shoes!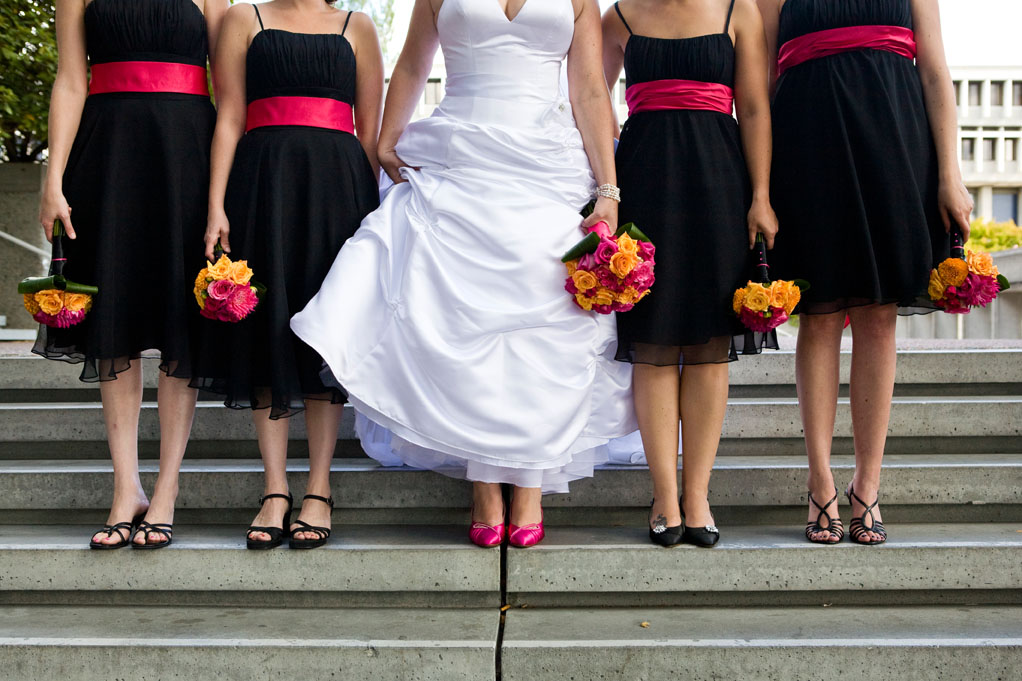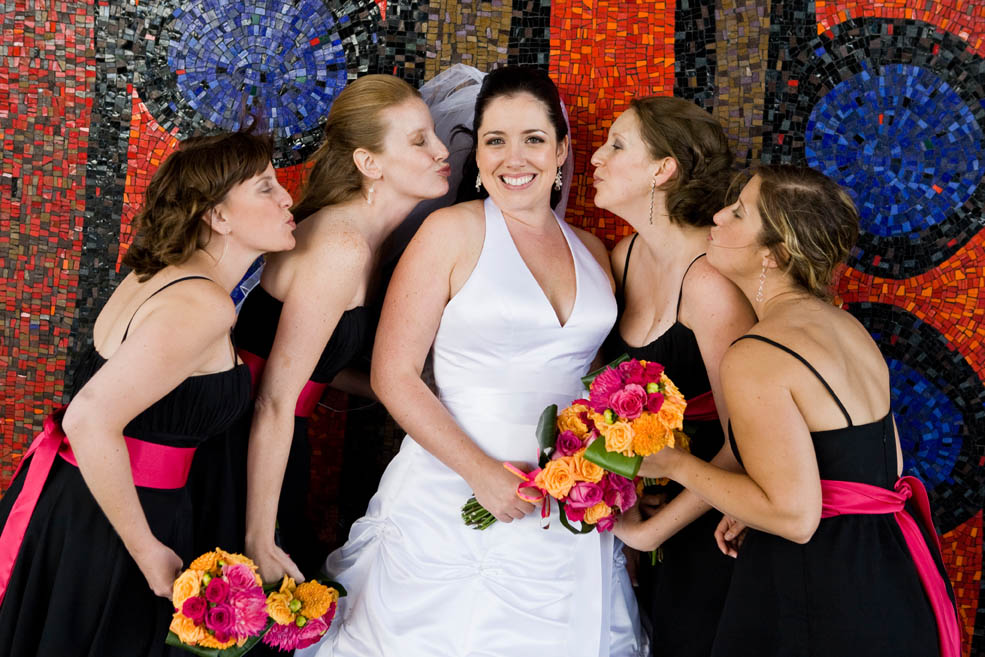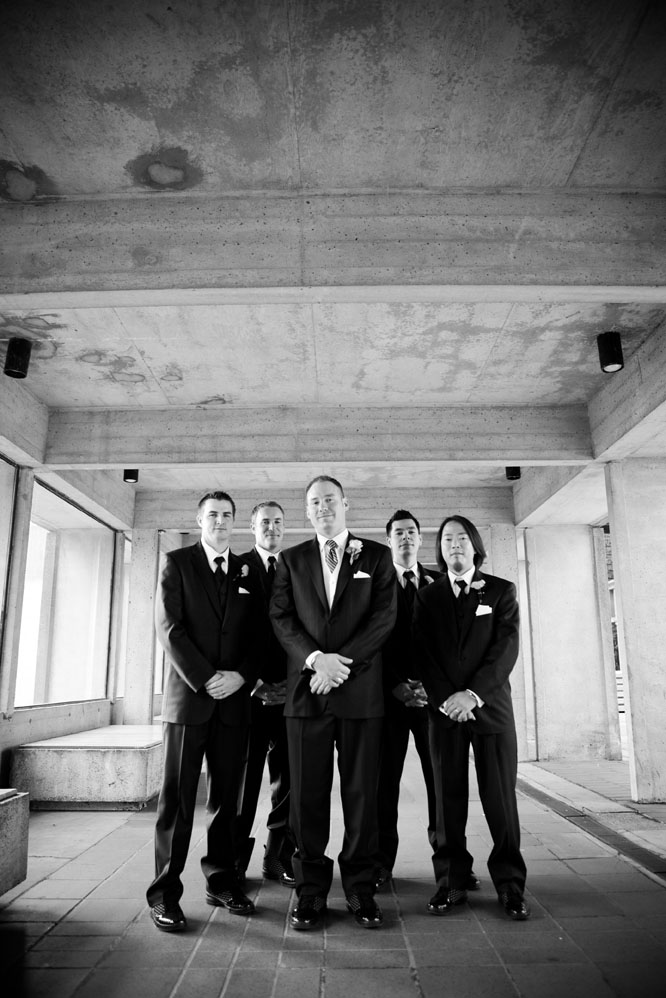 The guys needed to let out a little nervous energy.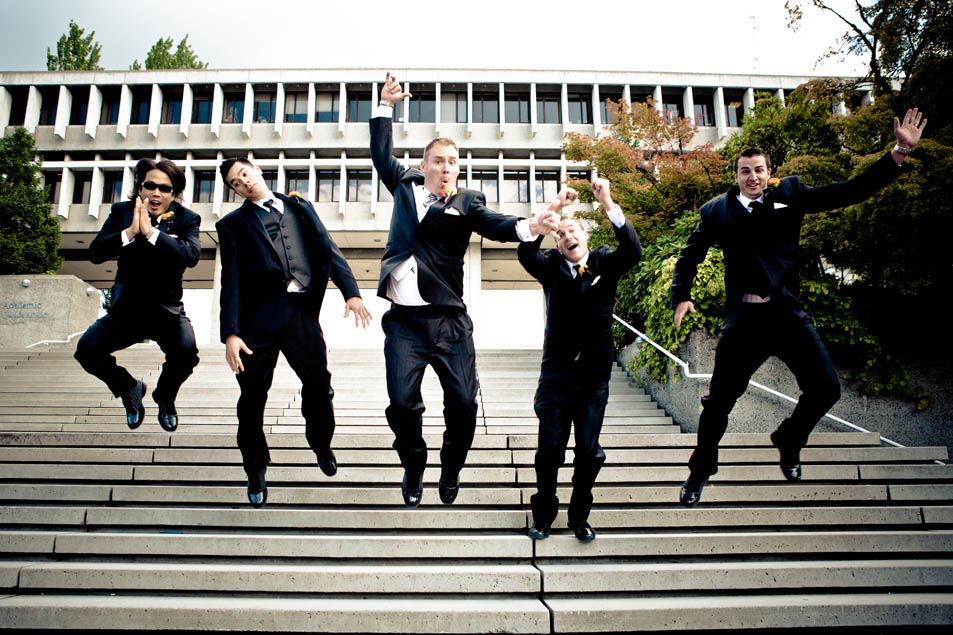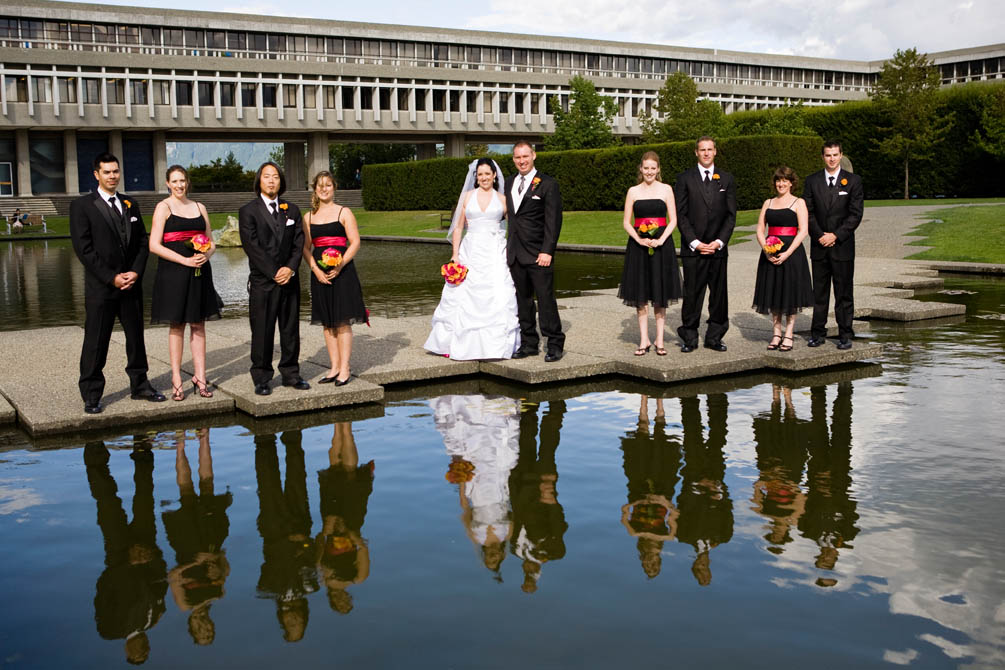 The architectural options at SFU are endless.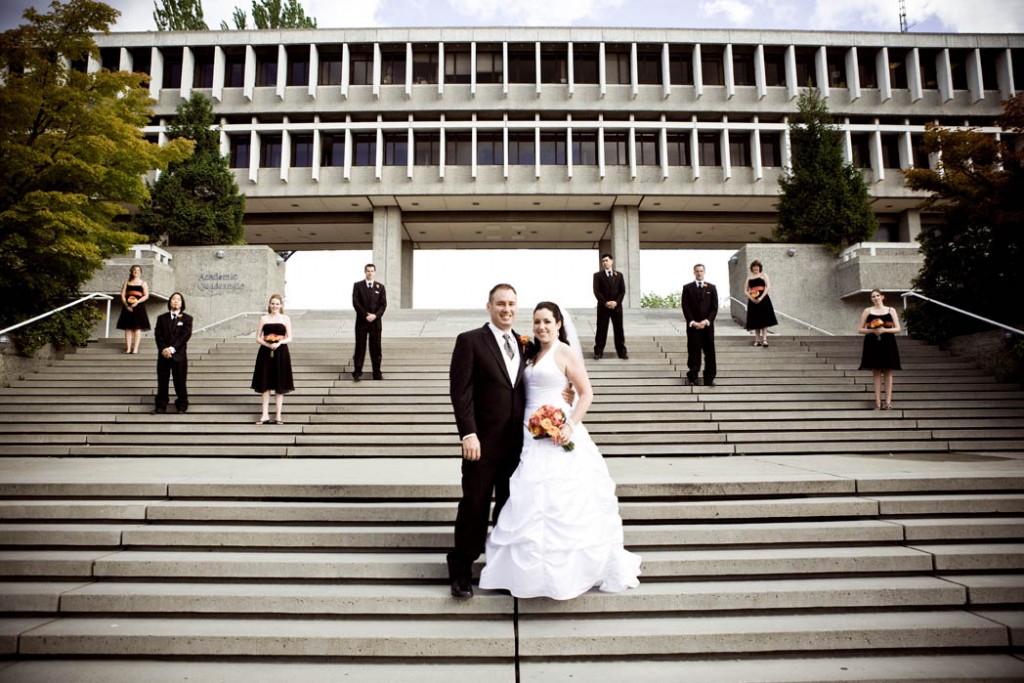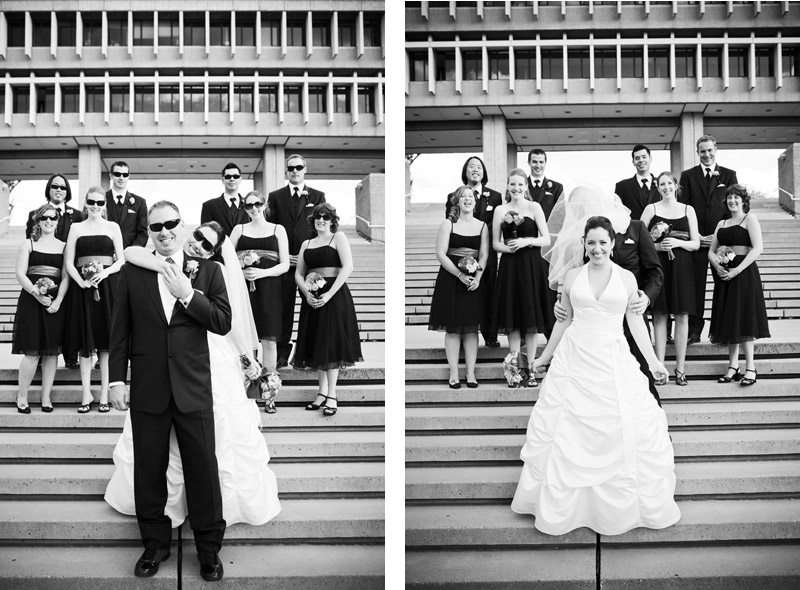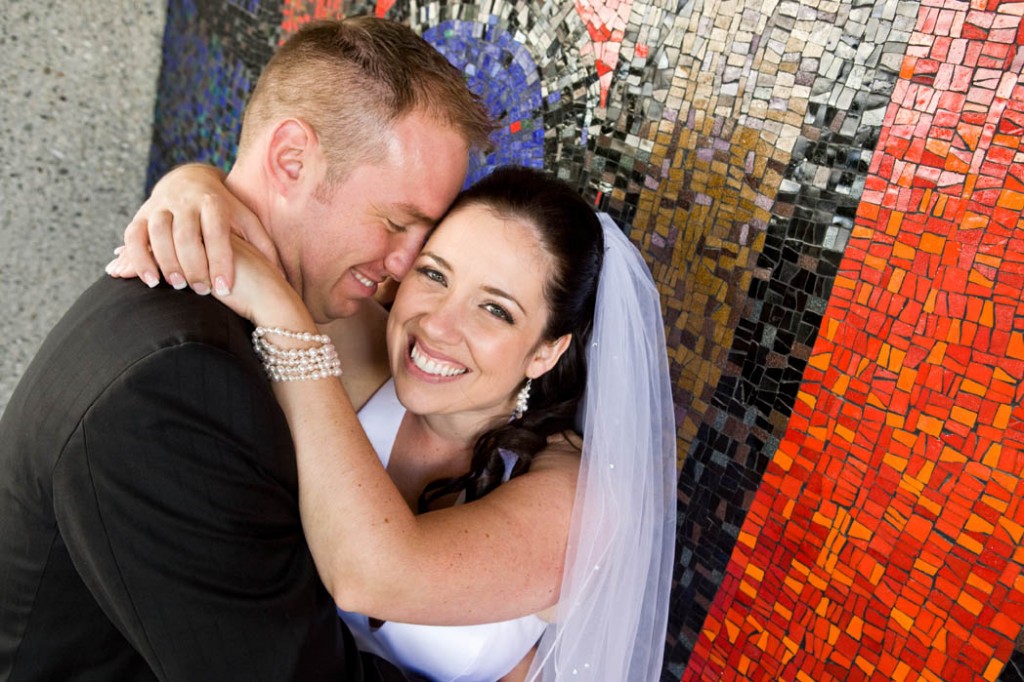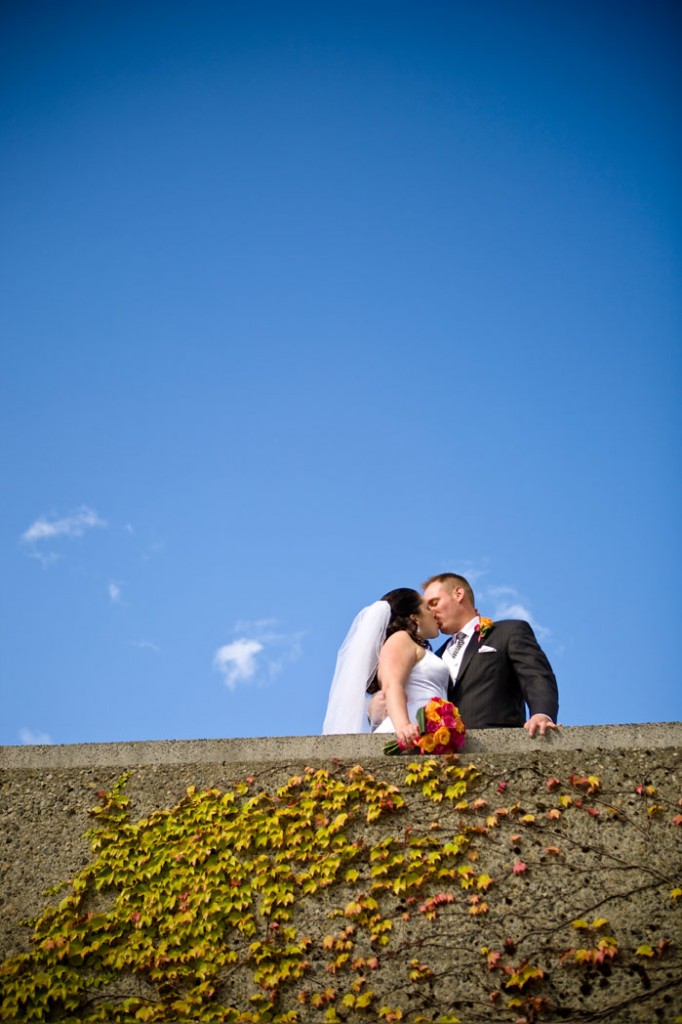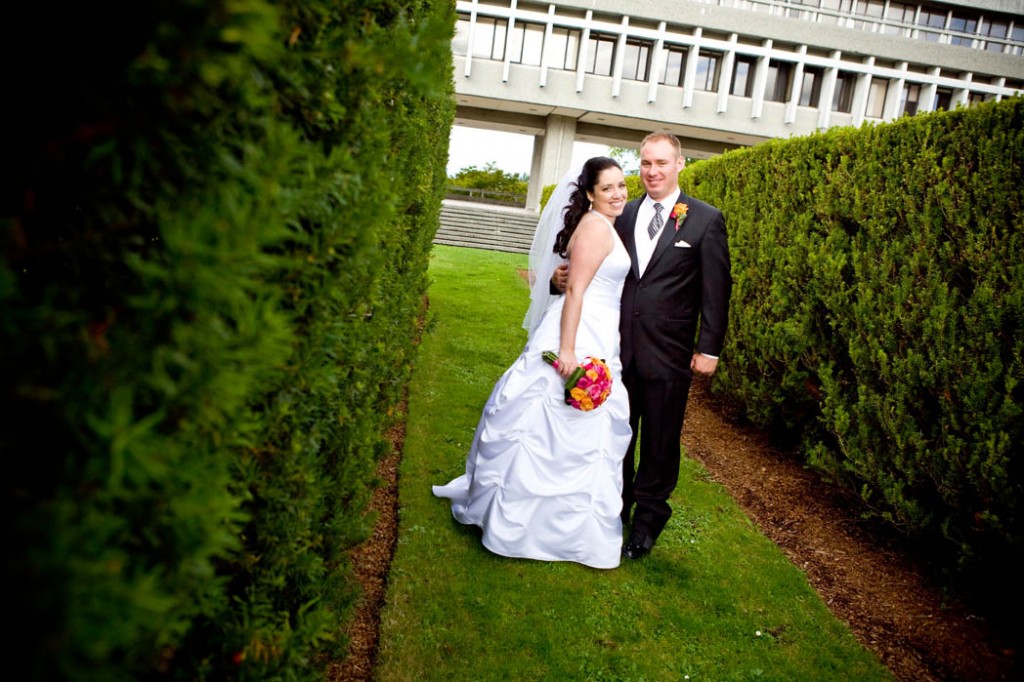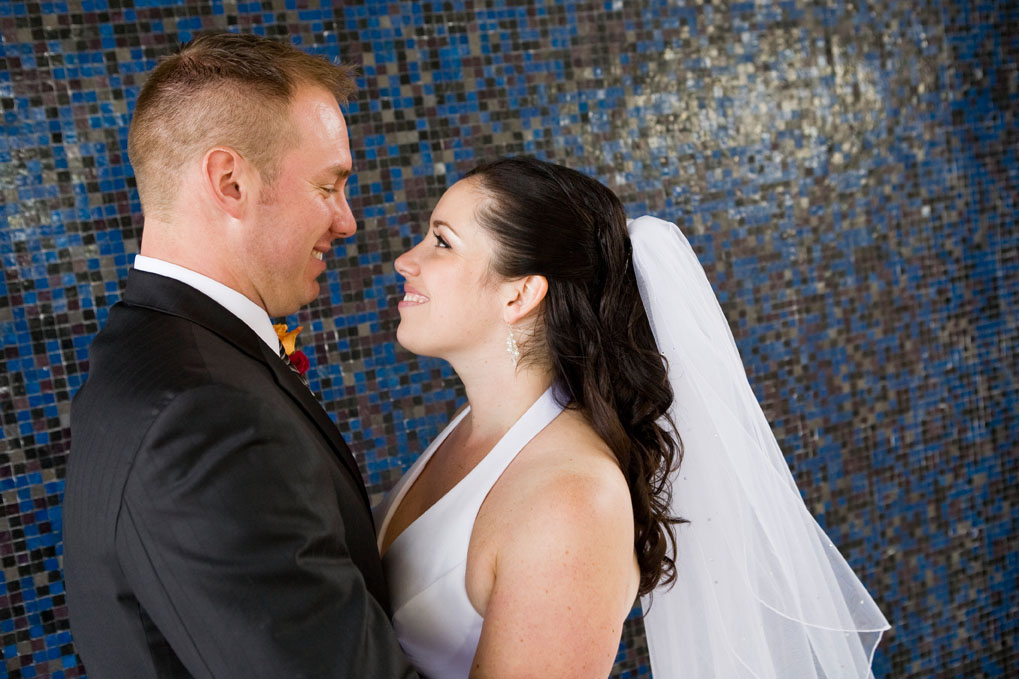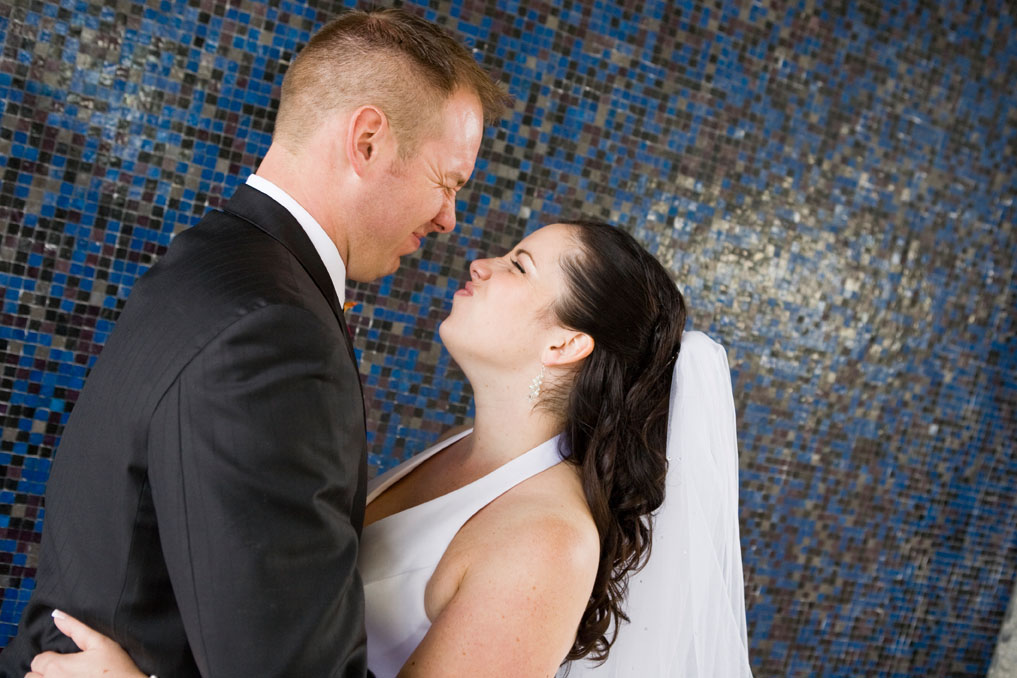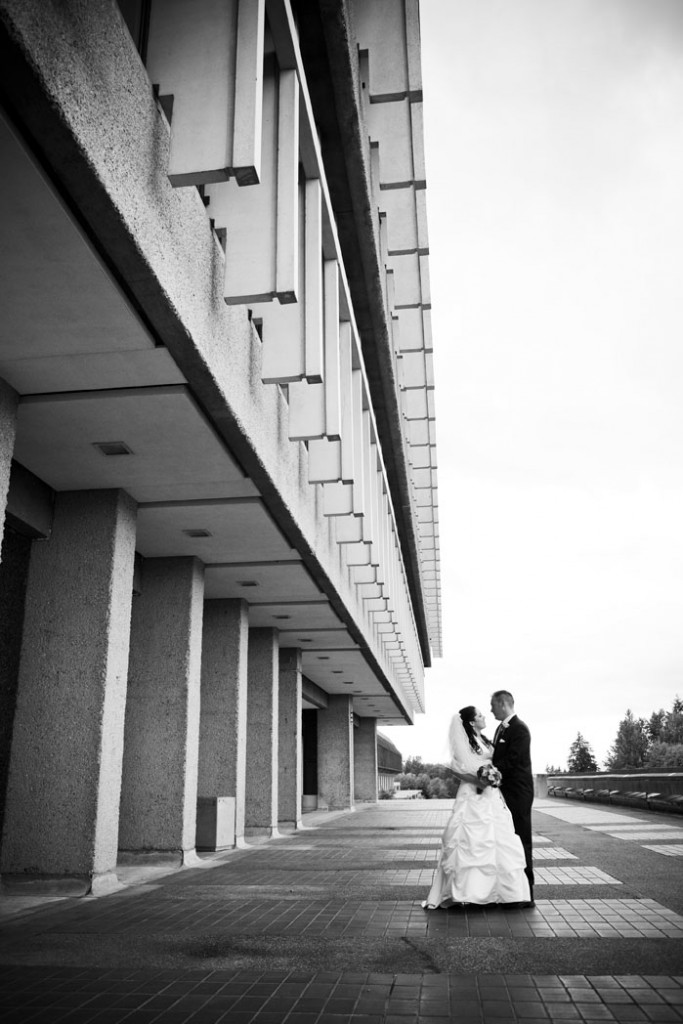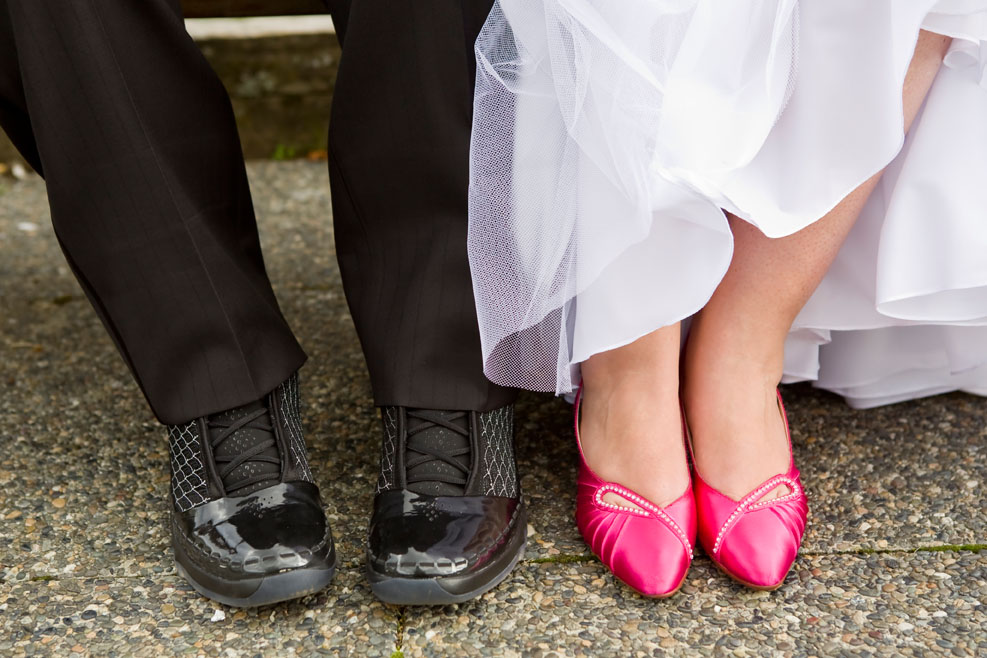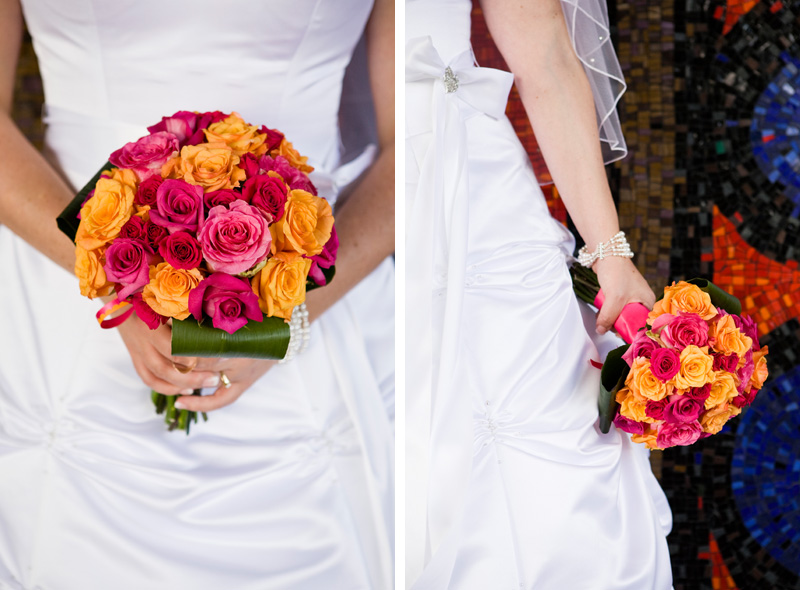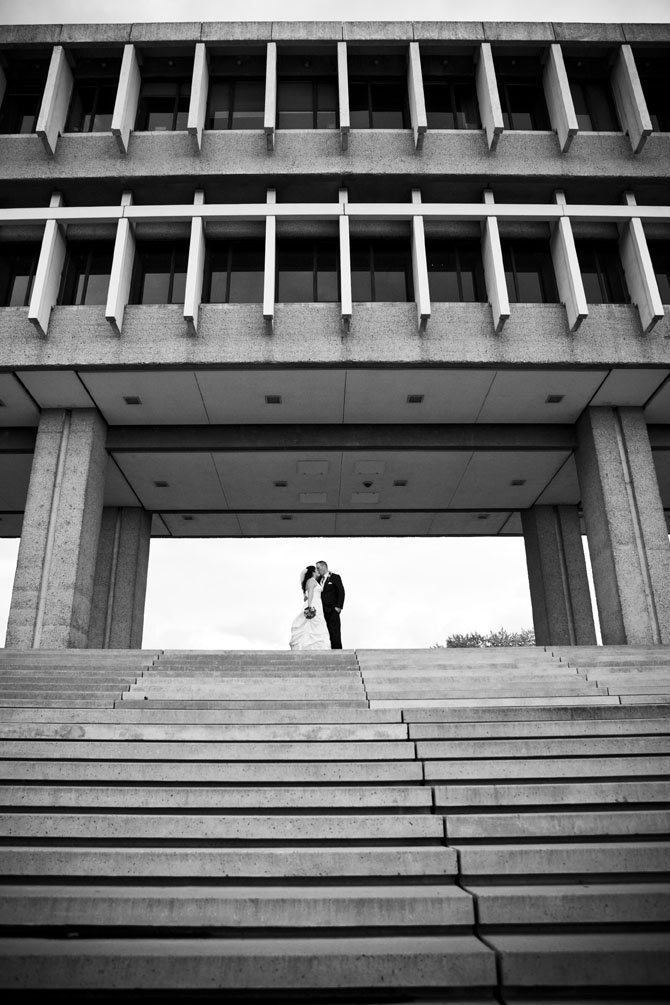 Ceremony time!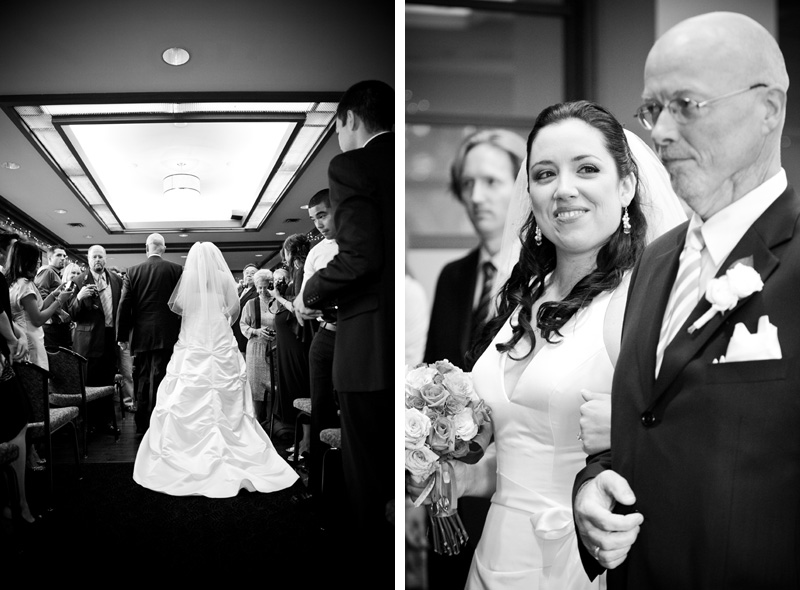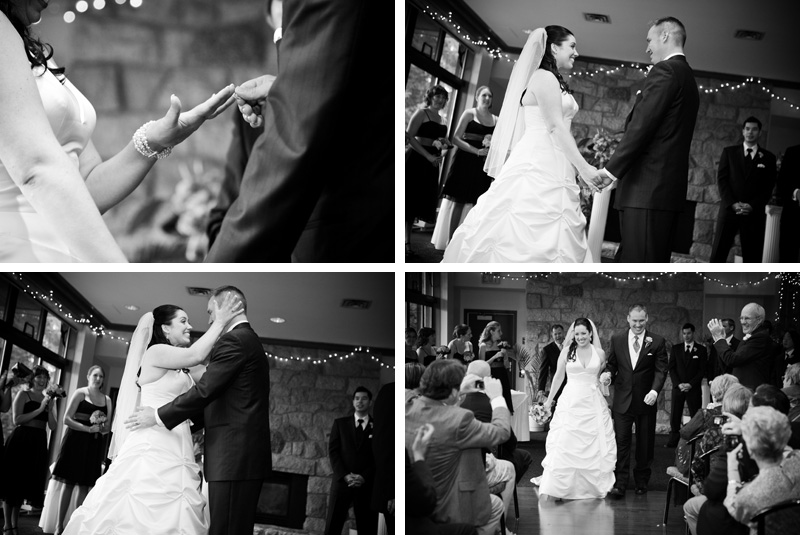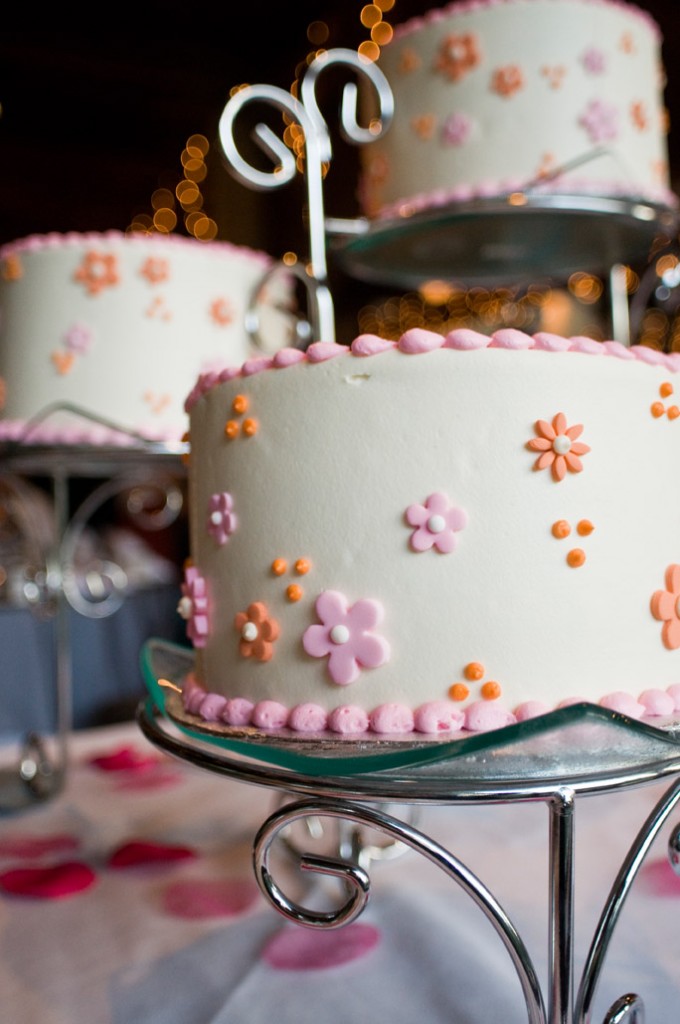 Jen found a great way to honour both of her grandfathers who had recently passed away, by attaching their rings to her bouquet.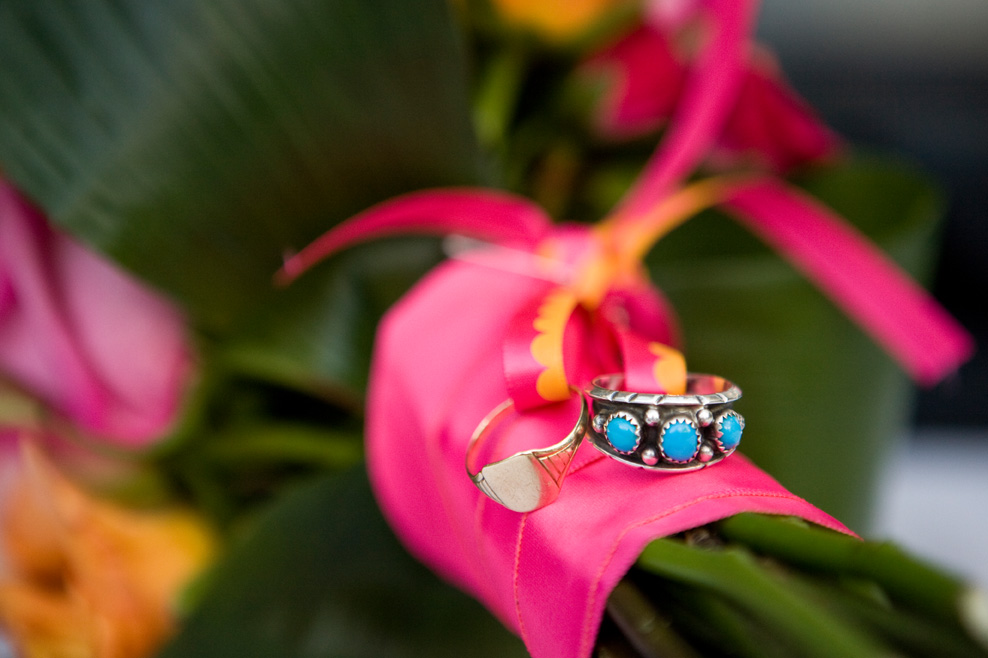 No one ever said MC duties were easy.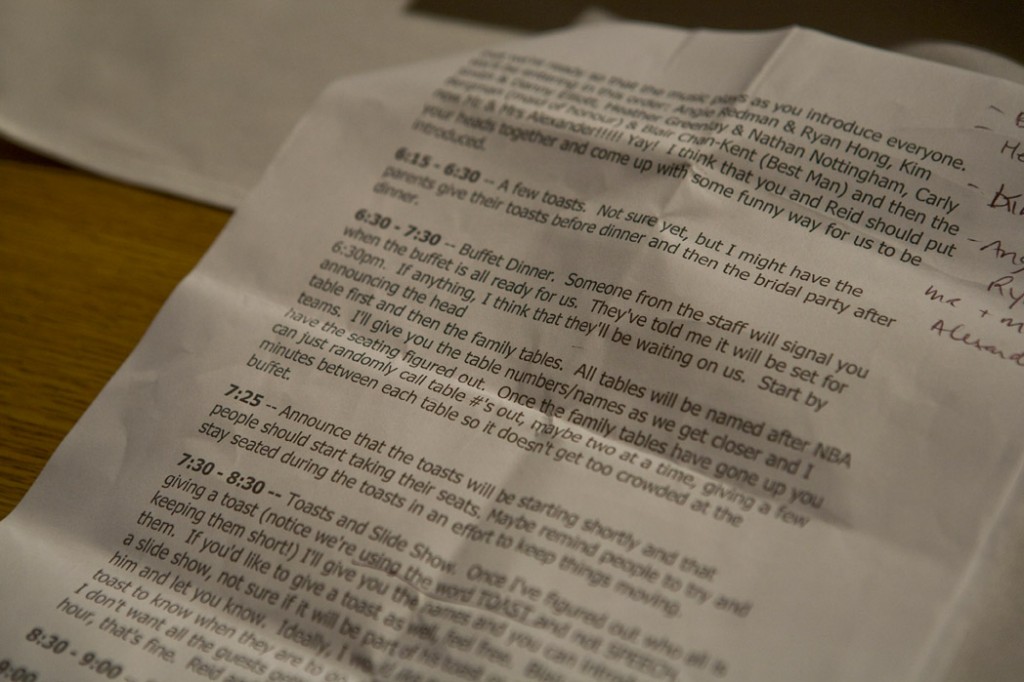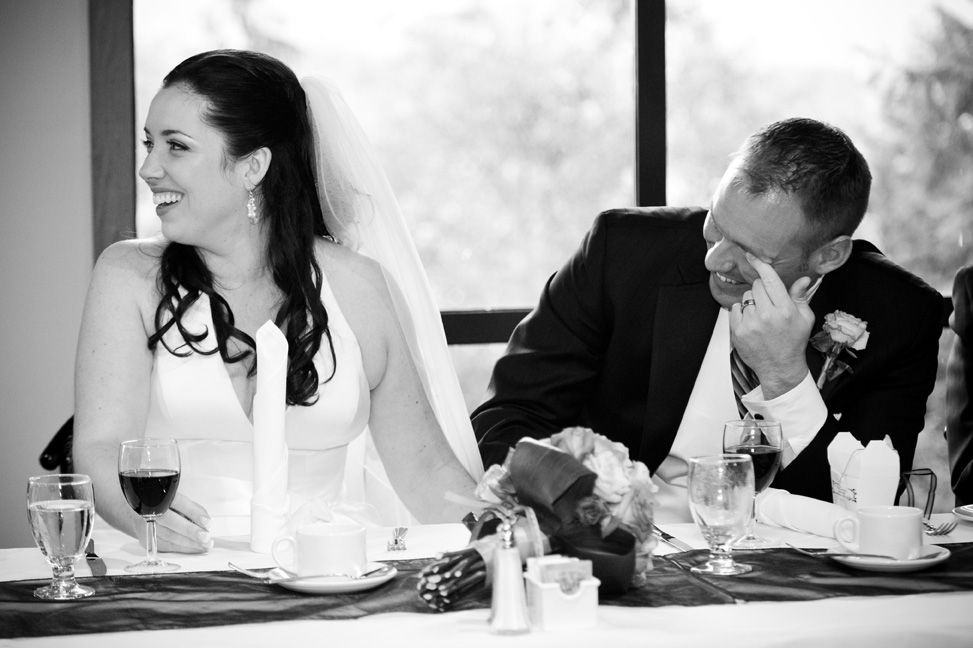 Apparently Reid had gotten in to his friend's cake photo at her wedding, so now she was finally able to seek revenge.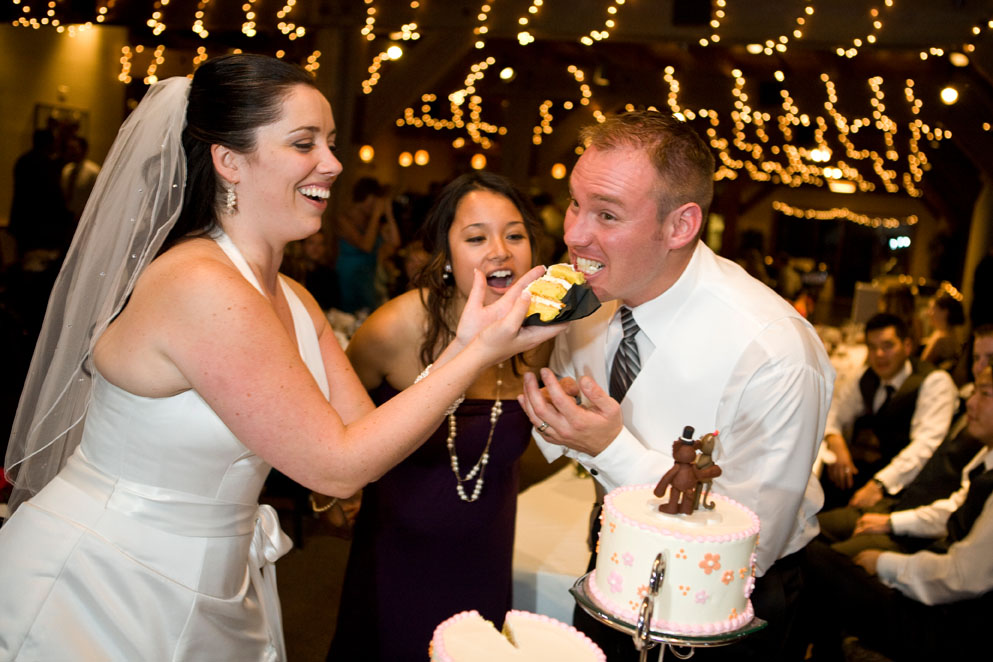 I love it when a couple has gathered such a fun group that you find all ages out on the dance floor til the very end. My favourite dancer being Jen's grandmother really gettin' down to Dr. Dre with the boys.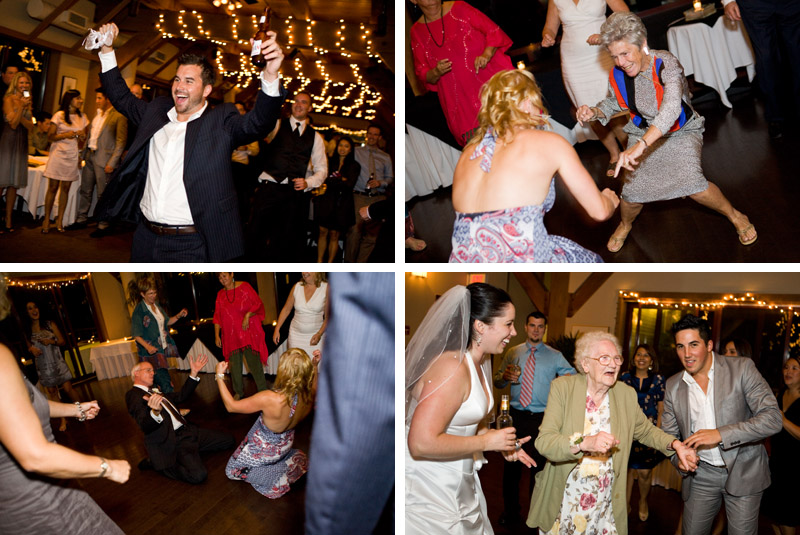 Jen & Reid, thanks for inviting me to be part of such an unforgettable day!