As I mentioned in a previous post, while in Arizona, we got together with a bunch of other wedding photographers and did a shoot swap. This was a great way to put into action what we'd learned about making sure that we as photographers get in front of the camera once in a while. Even though posing for photos is one of my least favourite things – unless maybe I'm holding my little point&shoot at arms length and pointing it back at me – I already value these new photos so much, and the fact that they say a lot about our personalities and relationship.
So here we are, my husband David and I. He's the foundation of the business/marketing side, and handles all the things I'm not good at that would drag me down. When I started, I thought all I had to do was meet some nice people and take some nice photos…turns out there's a lot more to it.
These first few photos were taken by Rob & Lauren. They're one of the wedding photographer couples we met in Arizona, and it's been so much fun expanding our network of friends & fellow photographers all over the world.  Thanks for the fun shots, guys!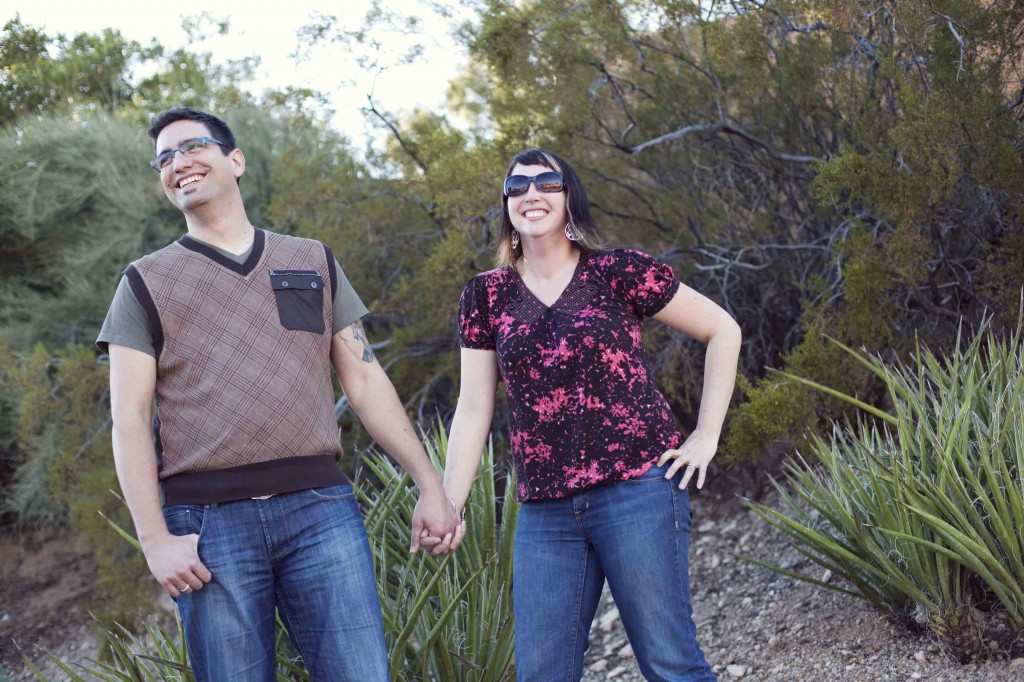 Luckily we were encouraged to get our sillies on, because that's normally how I deal with nervousness.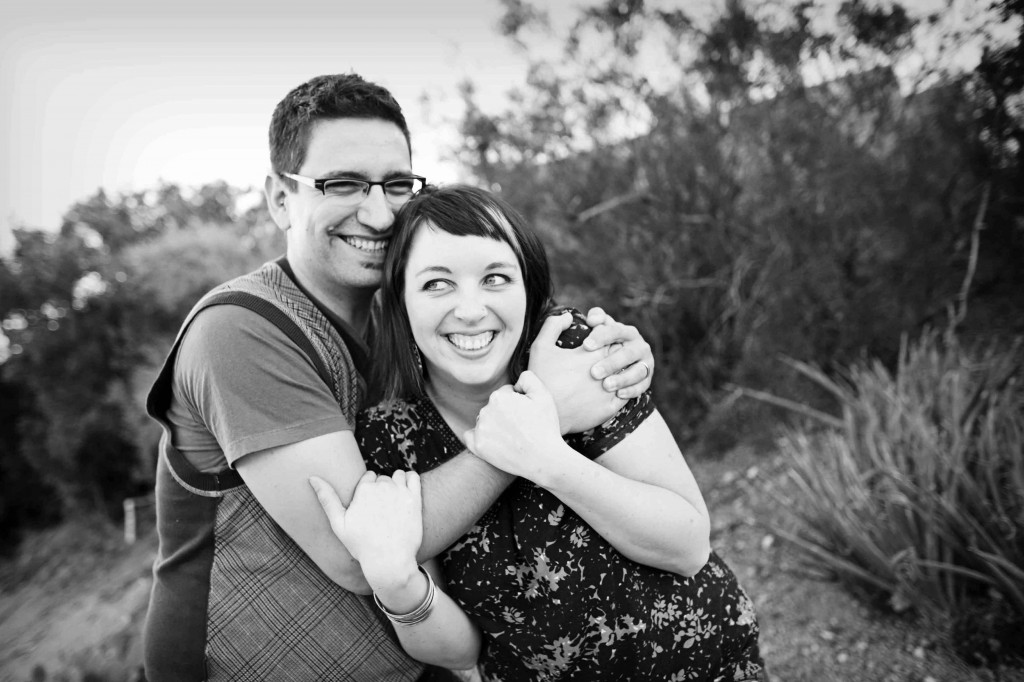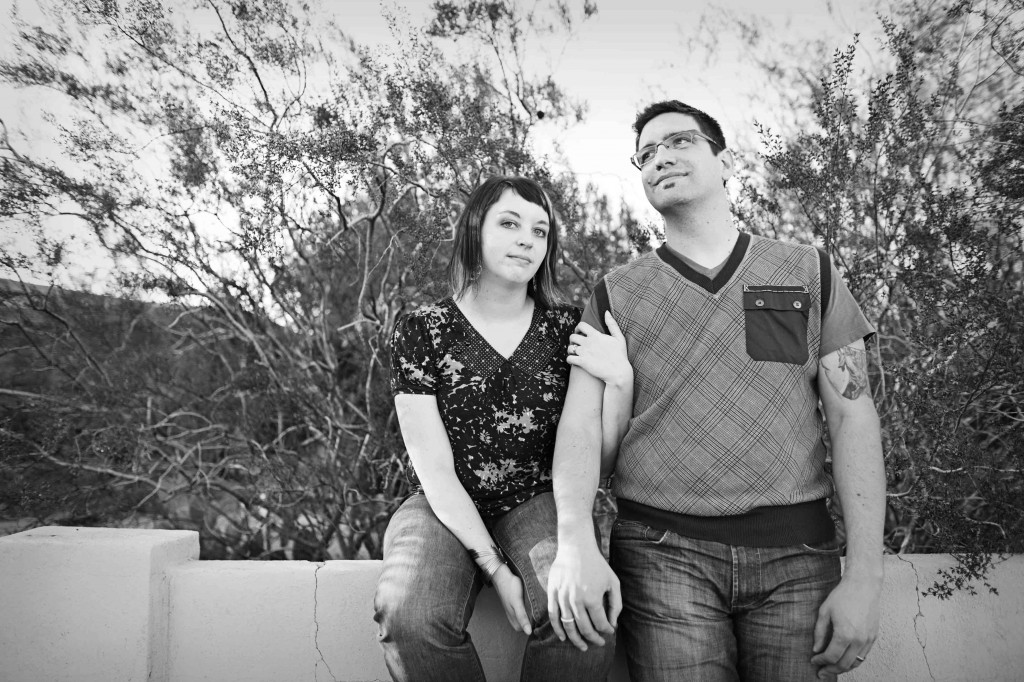 Ryan Brenizer, a very well known NY photographer took these last two photos. Once again, embracing the silliness.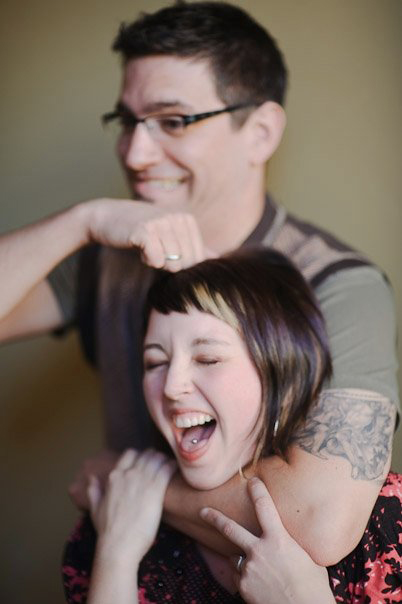 And I just love what he did with this last shot. I'm a big fan of intense colour and silhouettes. Plus, I'm able to be in the photo without having to really be "in" the photo.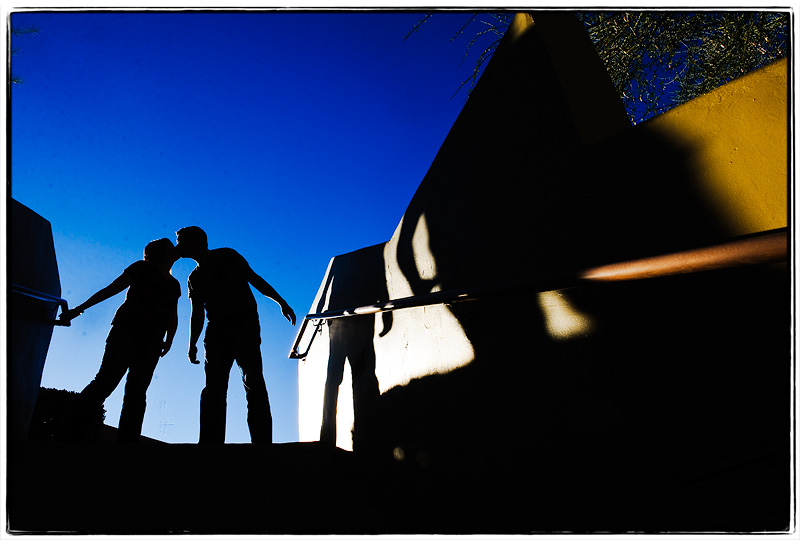 I'm so glad I've got all these photos now, and my advice to everyone is to do the same.
Even if you don't hire me to do it…get your photo taken. You'll be glad you did.