UBC Boathouse Wedding | LGBT Wedding Vancouver
This UBC Boathouse wedding dubbed "PARTY SUPER PARTY" created high expectations (No really, it was written on the program), and did not disappoint! Angie & Jackie are silly, fun, and madly in love…and I was the lucky one who got to document their celebration of that.
Also, I think Angie's shoes are the coolest I've ever seen. Can you pick out the characters in there?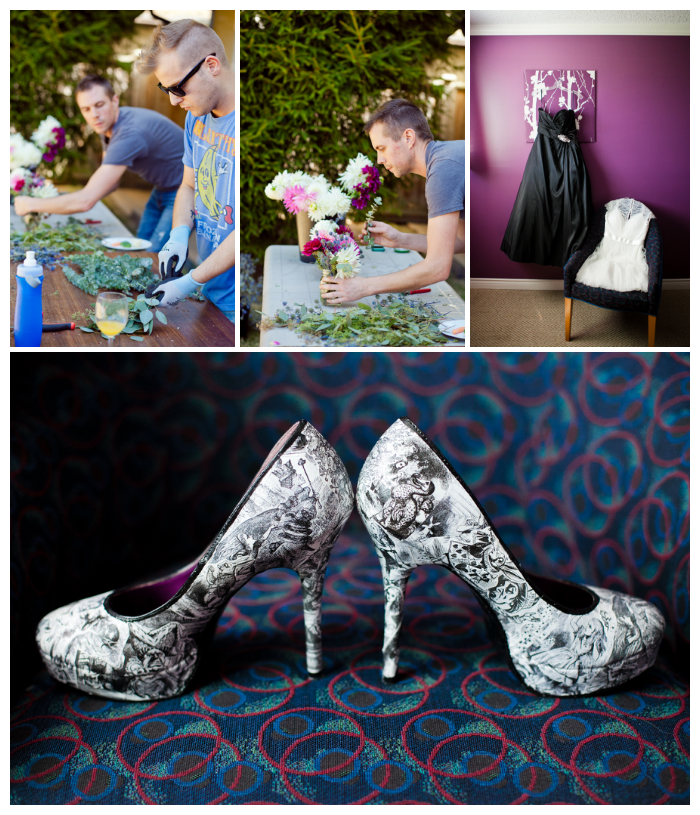 They rented a large home in Richmond for a few days, so they could all get ready at the same place and be near the venue. Plus, it makes for a mini vacation in your own city.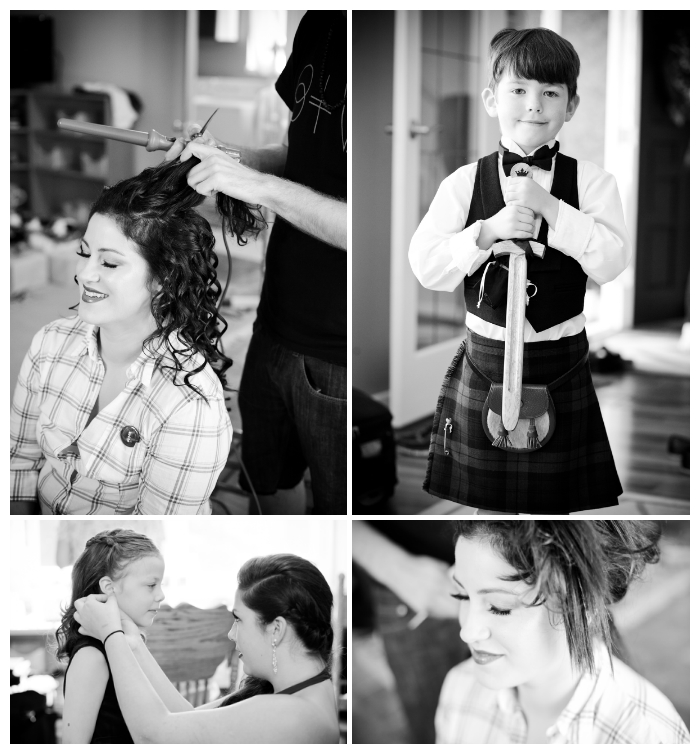 Bridesmaids in sharp suits?! Yes!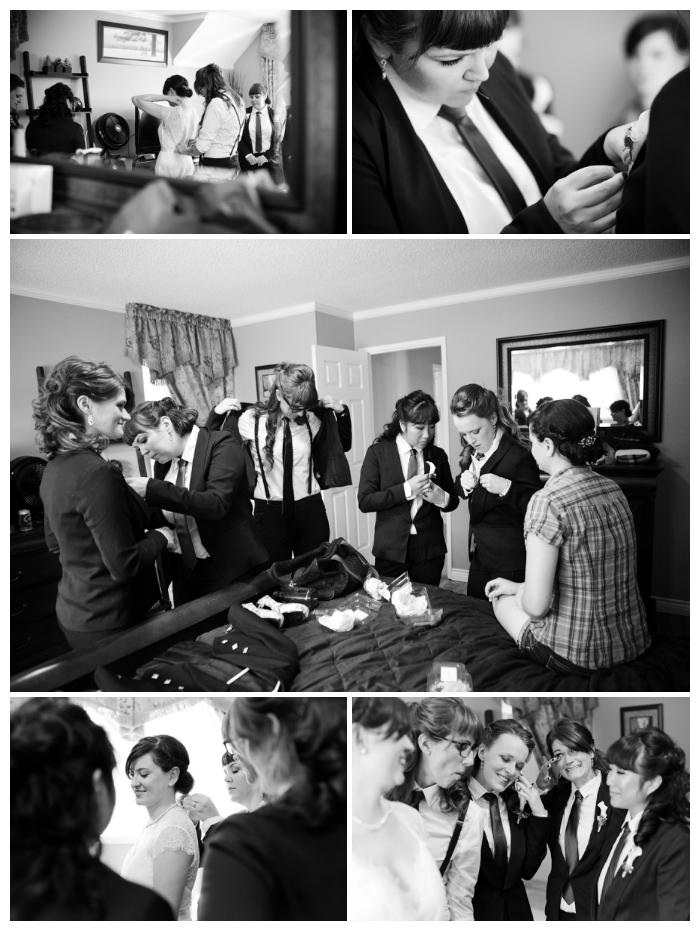 The other benefit of a vacation rental…Trampoline hijinx.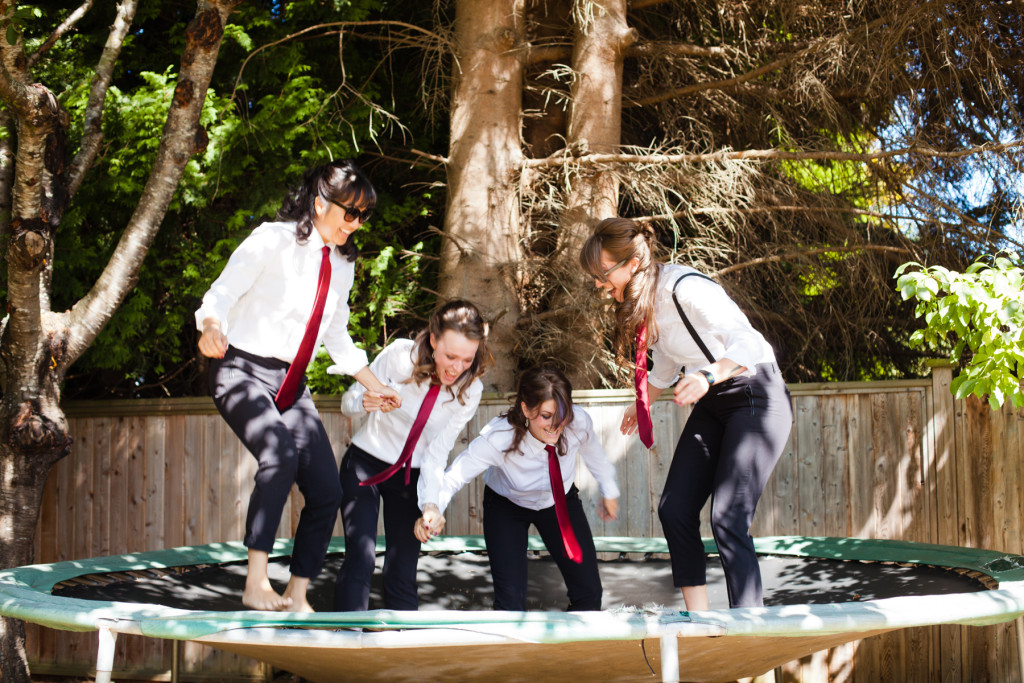 Angie & Jackie did their first look in the backyard of the home. It was one of the most emotional I've ever witnessed. What a perfect example of why I love first looks. They wouldn't have had this opportunity for connection at the end of the aisle.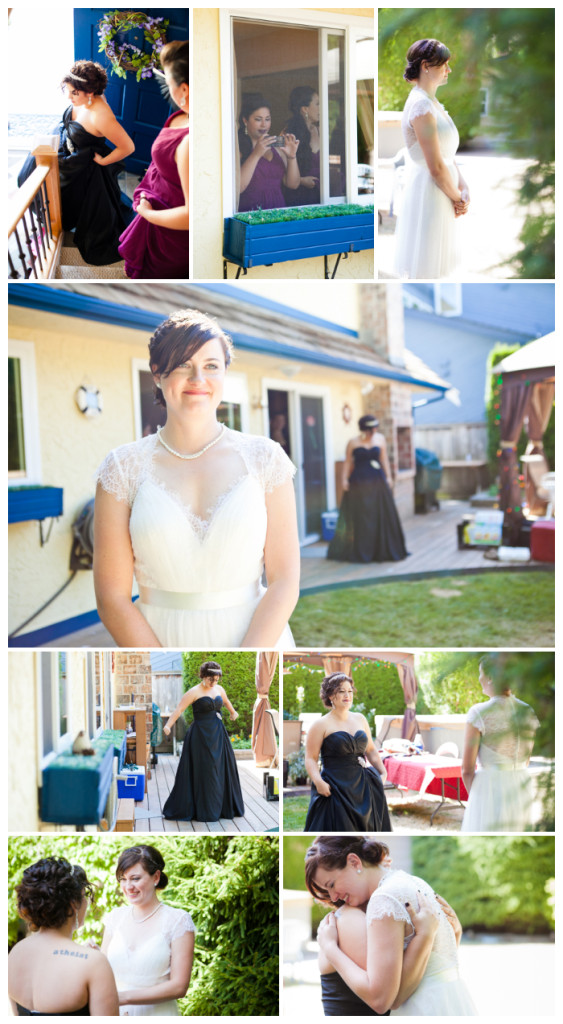 We started at the nearby Richmond Olympic Oval for some portrait time before the ceremony, and a little shade.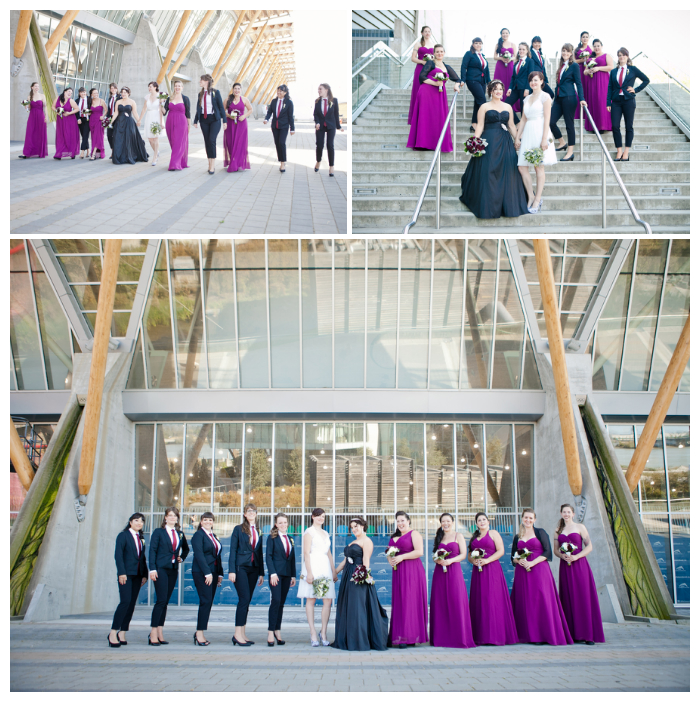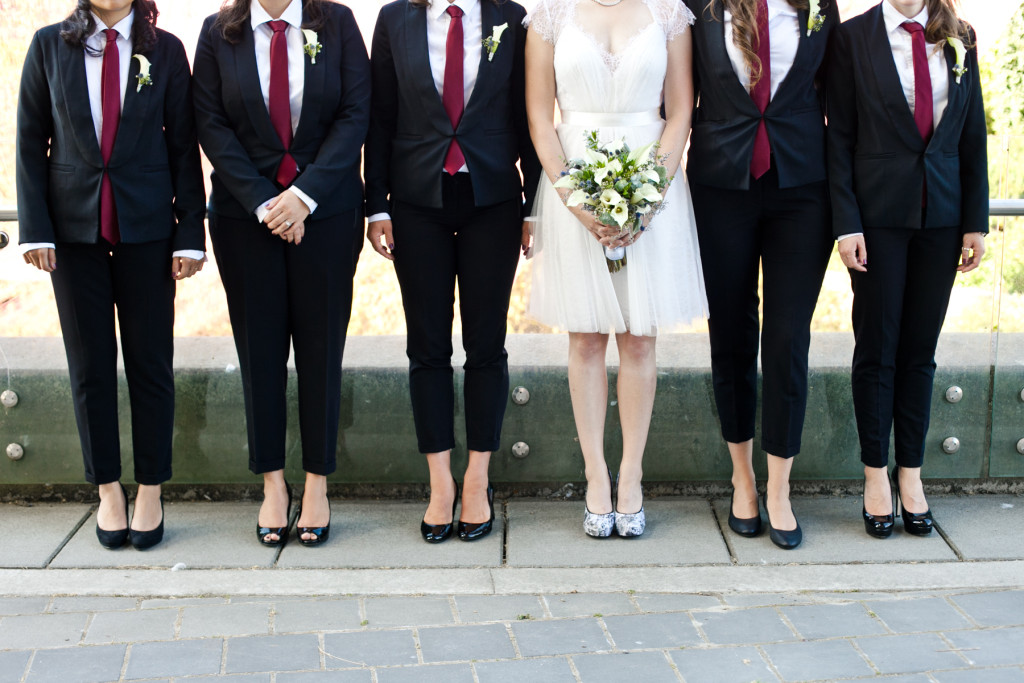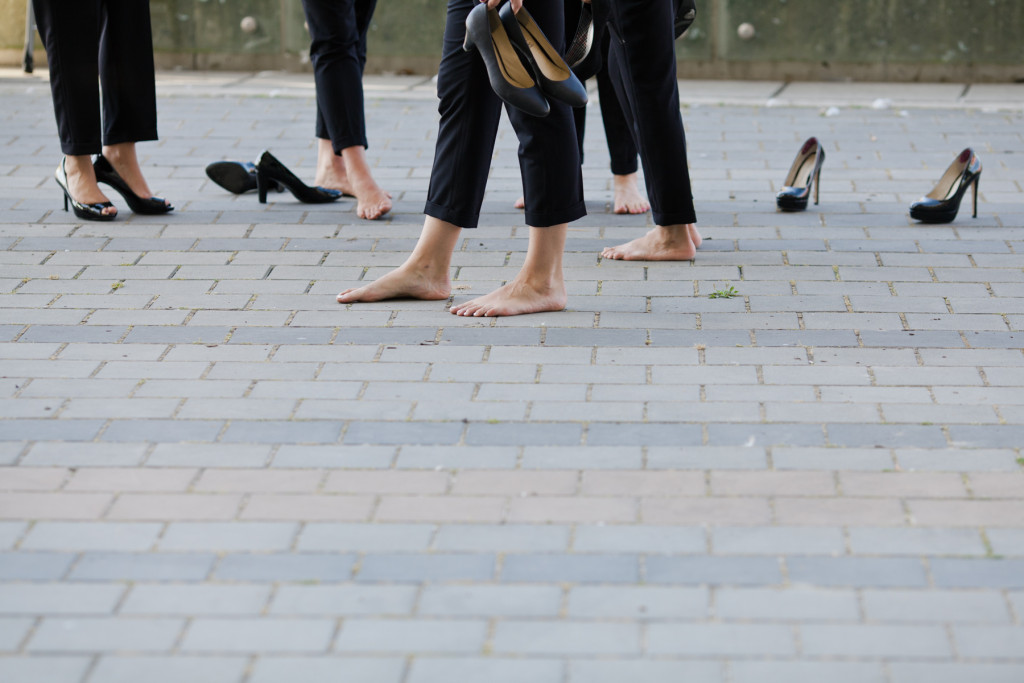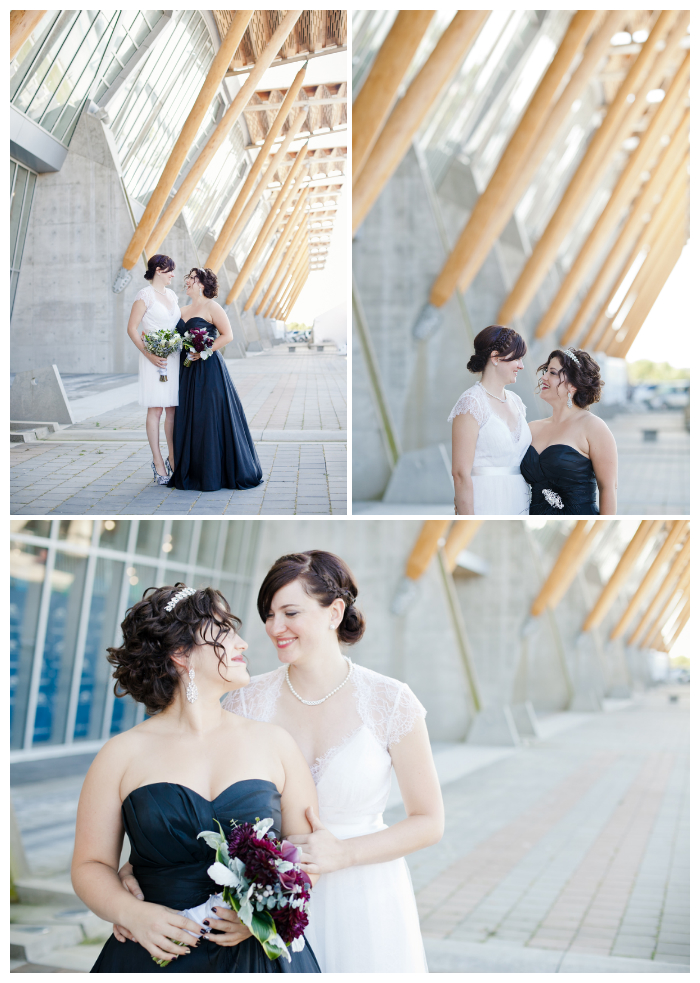 Two brides, means the option of two bouquets! Each chosen to match their different dresses.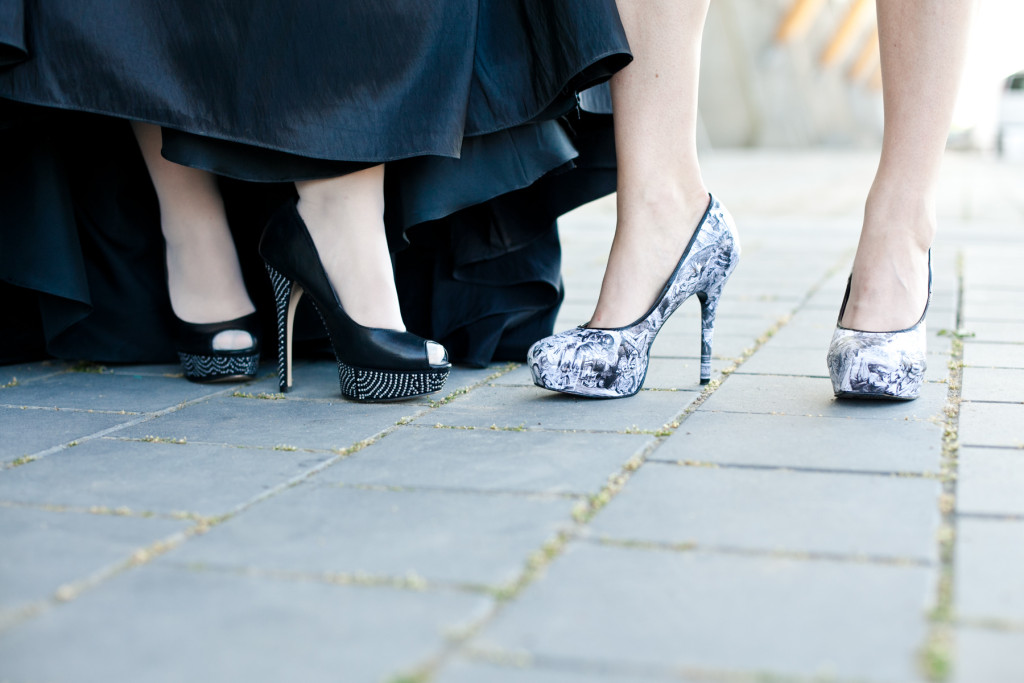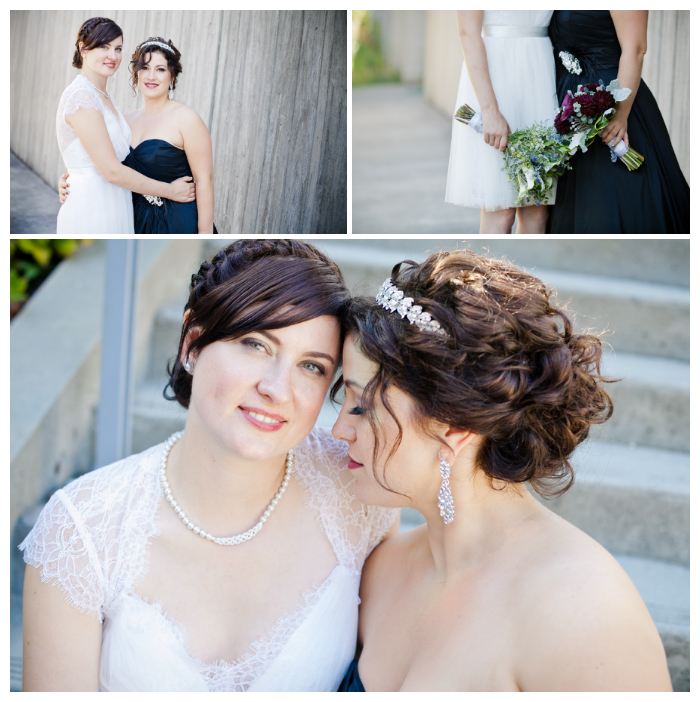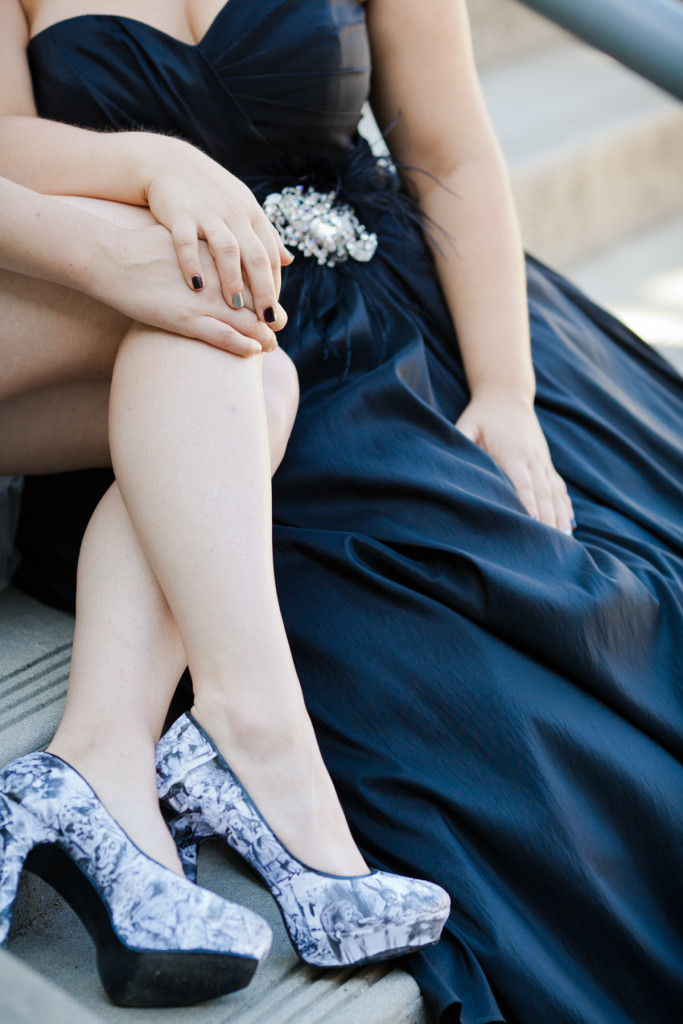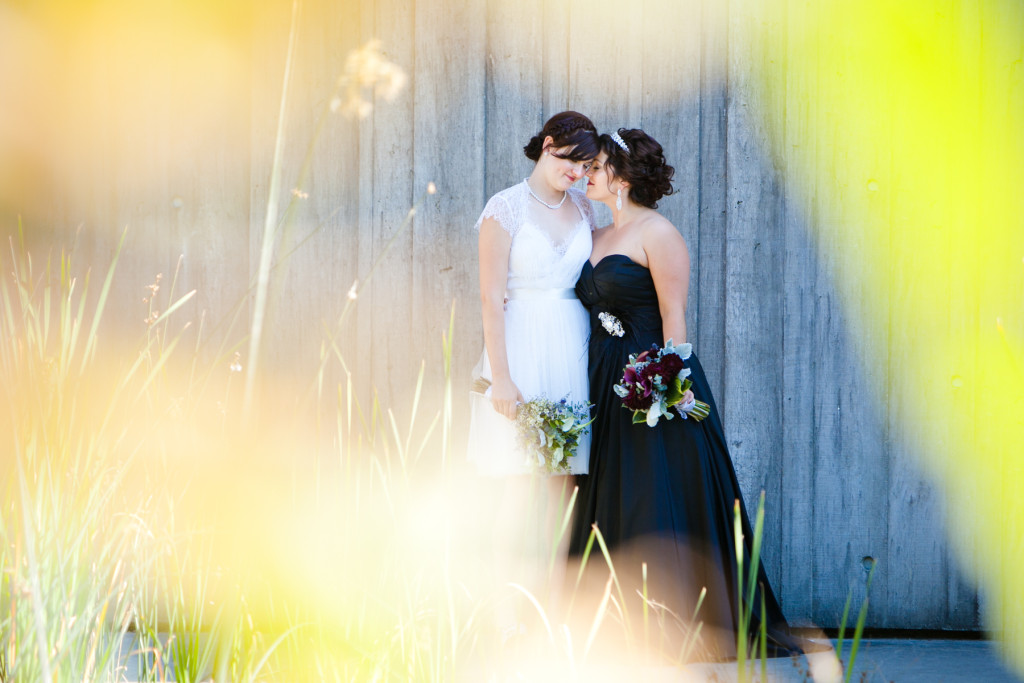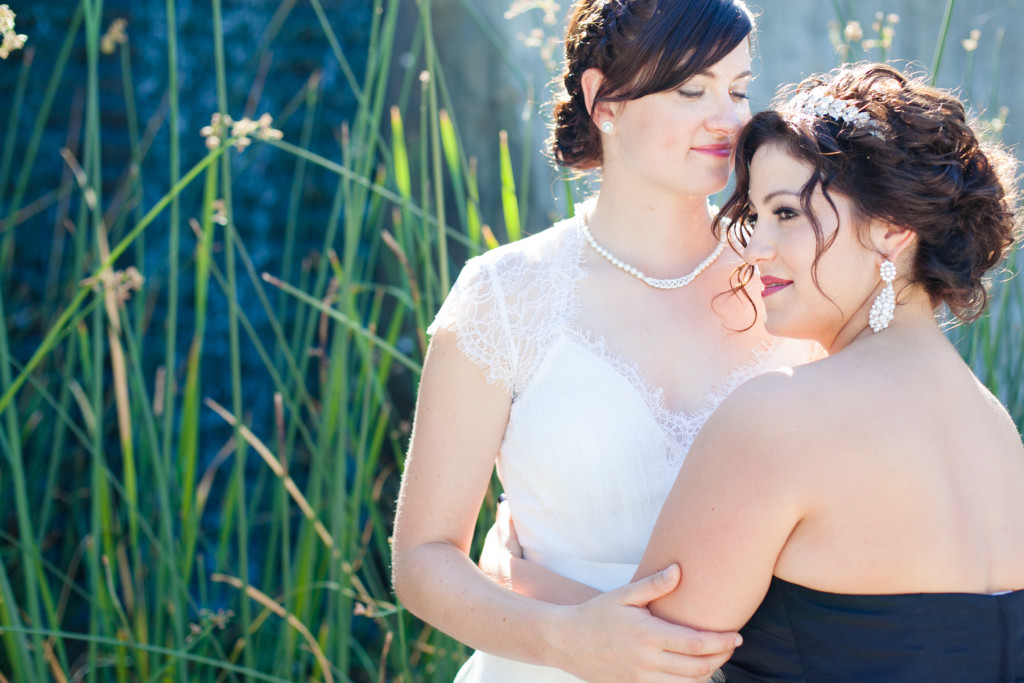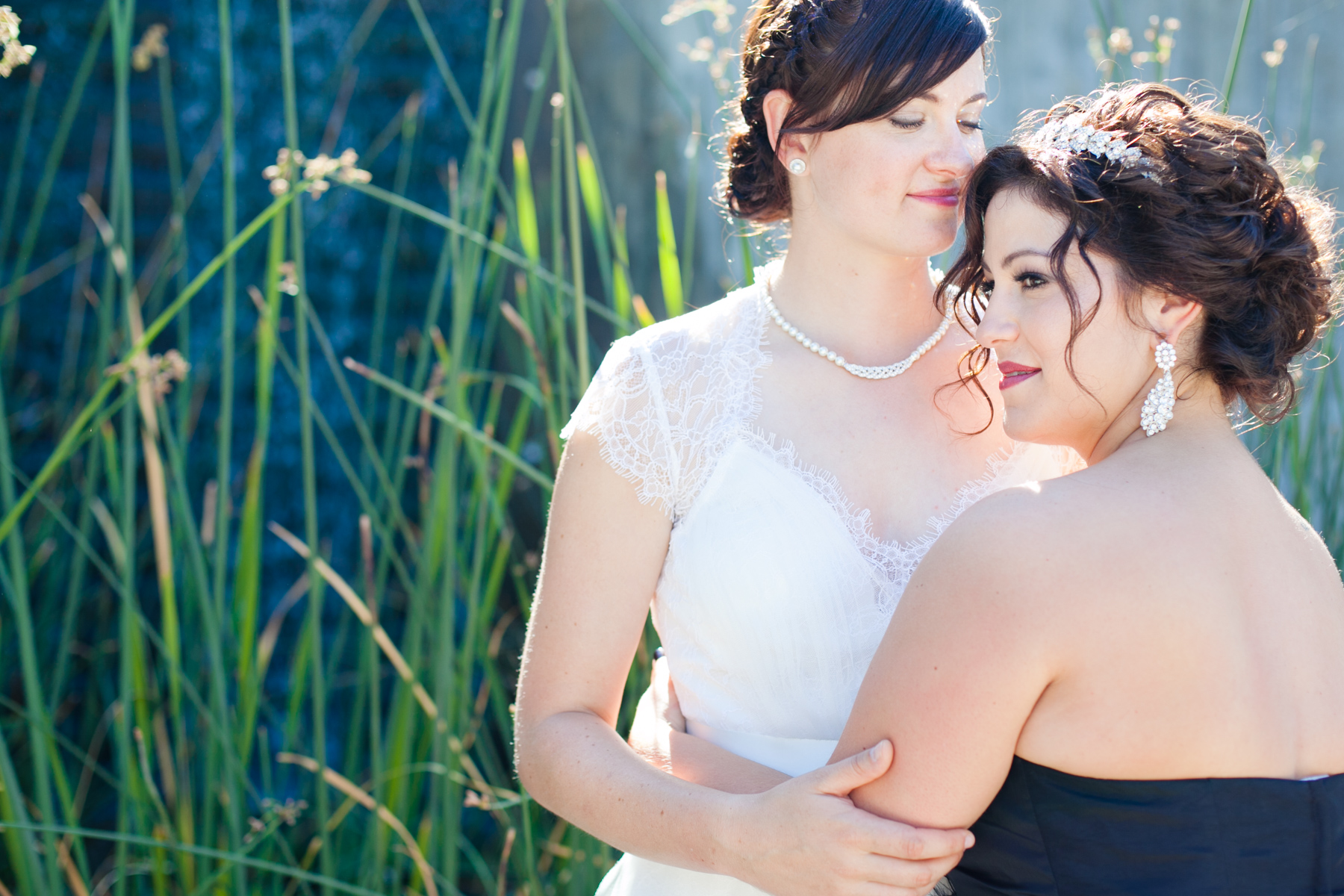 The outdoor wedding ceremony space at UBC Boathouse is simple yet gorgeous. You couldn't ask for a much better view, being just inches from the water.
(Although I considered tethering myself to a post just in case I got carried away behind the lens).


I'll never forget this ceremony. SO much laughter, and SO many tears. It's not legal in BC to have a family member marry you, but they had the lovely Marilyn Knipp on hand to deal with all the legalities while Angie's brother performed the actual ceremony. It made it that much more special for them.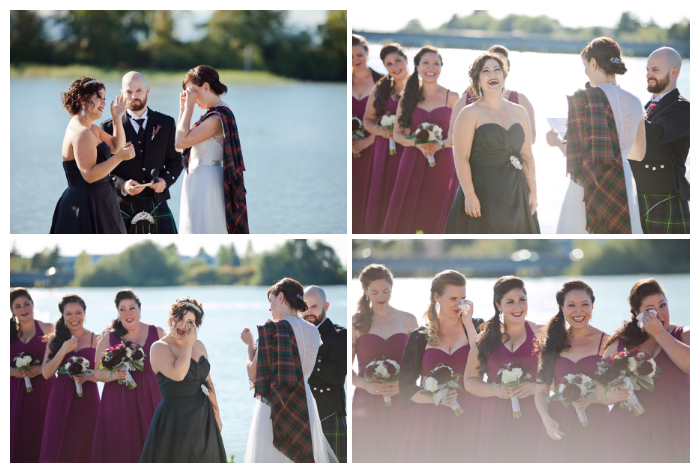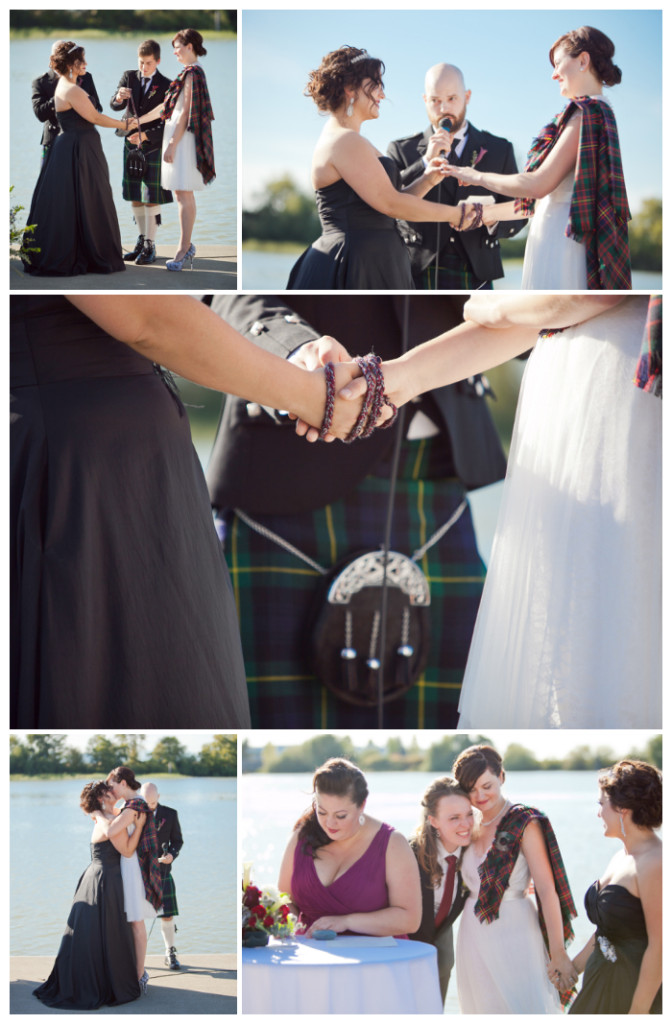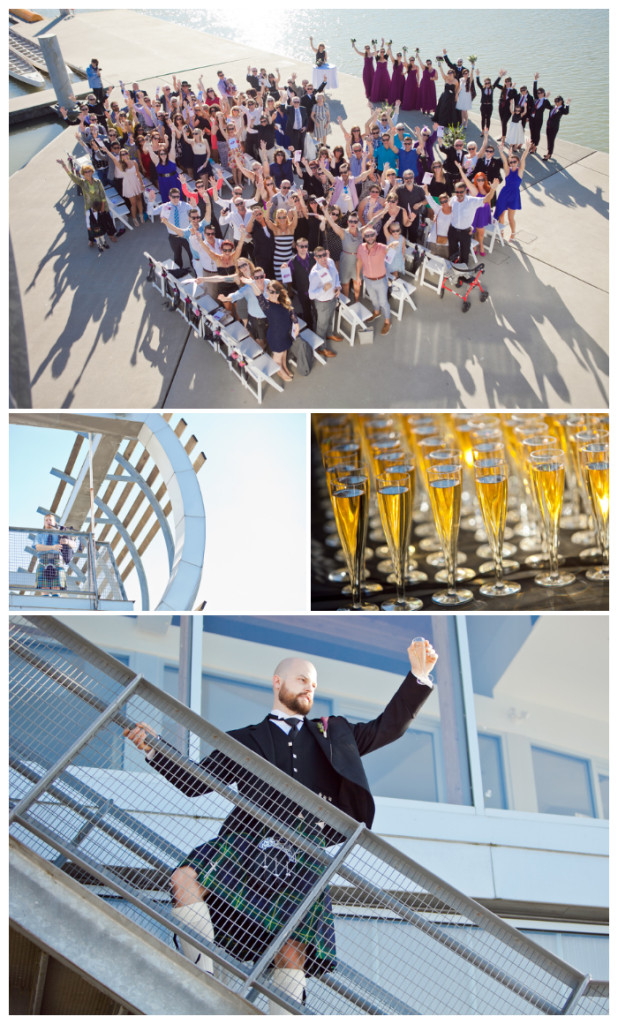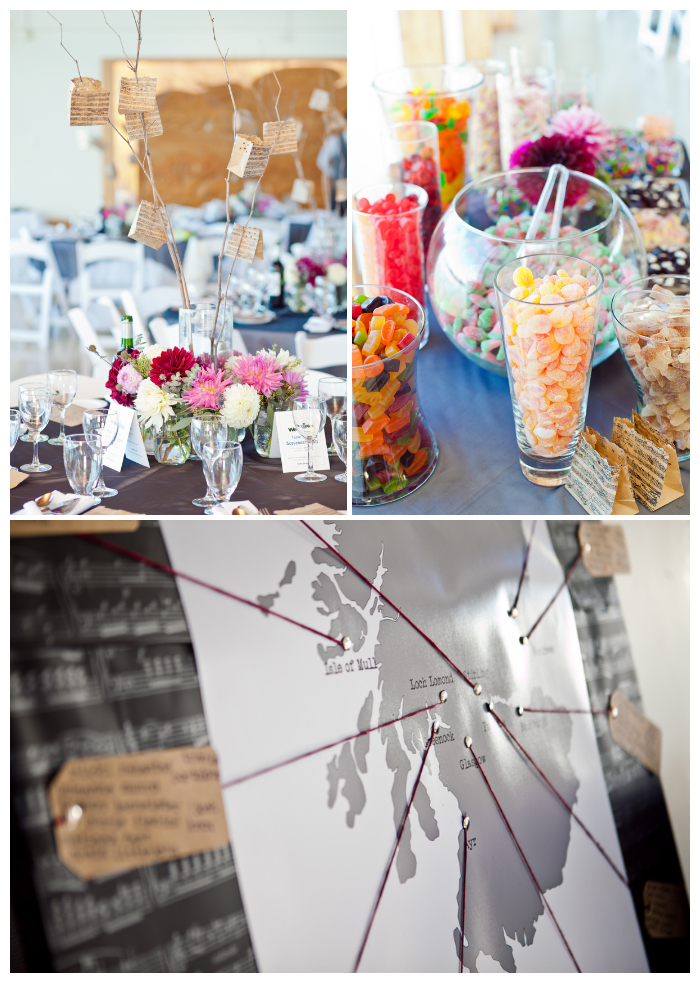 Perhaps my favourite wedding favour ever. I still wear mine on my camera bag. 🙂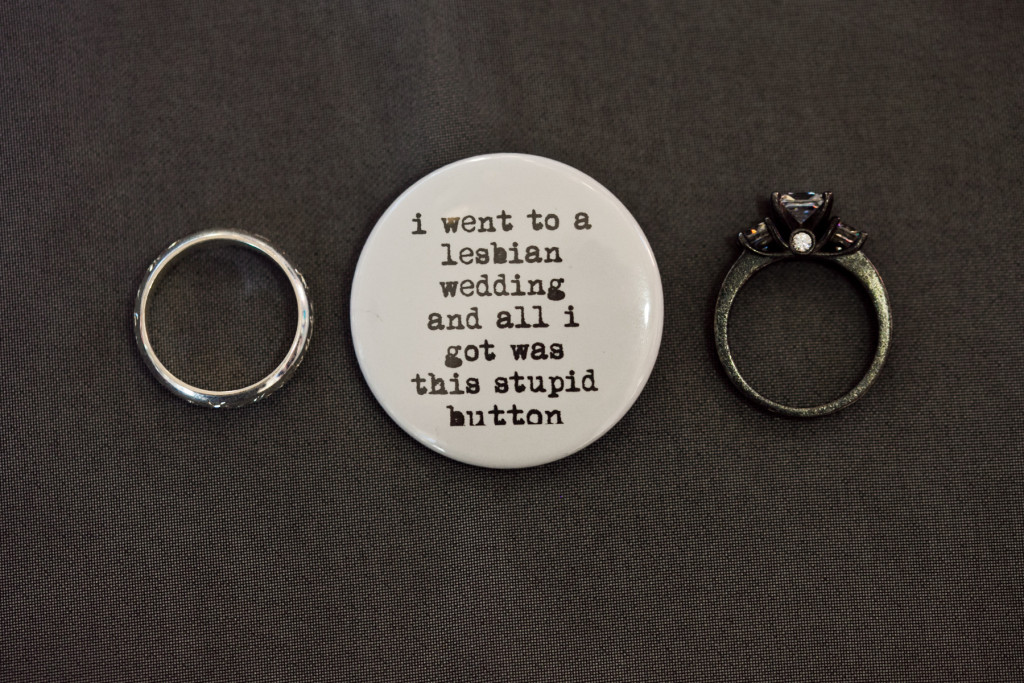 Just like the ceremony, the speeches (and surprise video) were full of more laughter and tears. And a little roasting. Which is to be expected when your ex is still a good friend and bridesmaid.


PARTY SUPER PARTY!!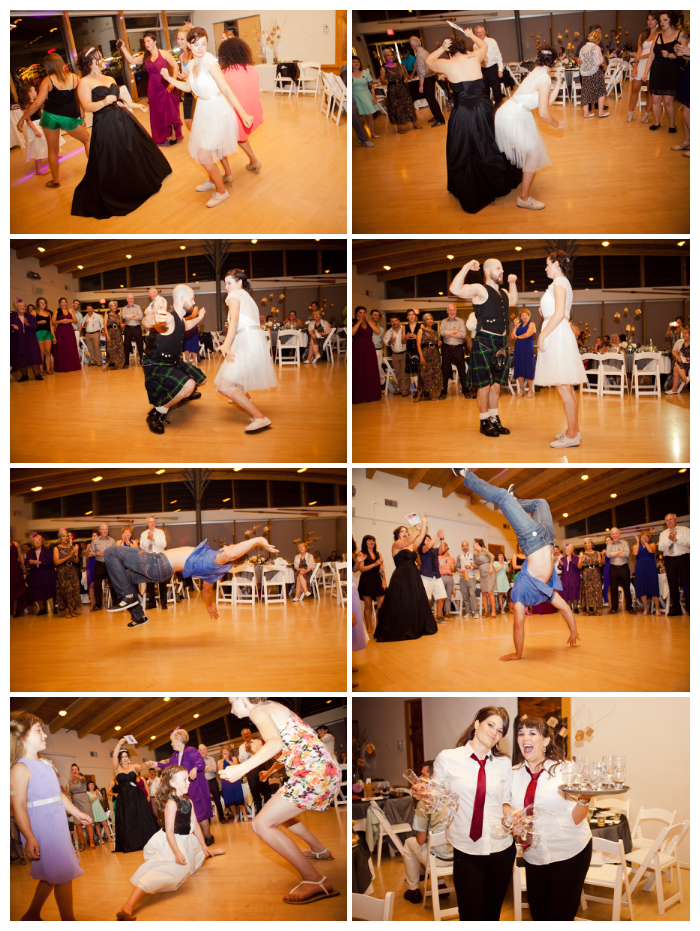 These two are expecting a baby later this year (!), and I couldn't be more excited for them. They're going to be such fun parents, and I look forward to some awesome family photos in their future. 🙂