Vancouver Indian Fusion Wedding
I had the pleasure of joining Aleya & Mark for the Vancouver portion of their week-long fusion wedding extravaganza. I had already photographed their hilarious engagement session a few months before, so I knew this was going to be fun. They started with a "western" elopement in Tofino, then had 2 more days of traditional events (yet with their own non-traditional flair) in Vancouver. I love how these two so perfectly blended the goal of honouring cultural and family traditions, while infusing the events with their own personalities. I'm personally a huge fan of honouring the traditions what mean something to you, and know why you're doing them. But also updating or leaving out the parts that don't.
This will be a photo-heavy post, including both celebrations! The Thursday began with the Mandvo and Henna night party.
I've photographed many different traditions over the years, but this was the first time I've seen the 4 pineapples. 4 men, often the bride's uncles, take turns placing a pineapple in each corner of the room before the festivities begin. It's said to be a symbol of protection for the couple. The rest of the night included a lot of laughter…and a lot of rice to clean up.
Day 1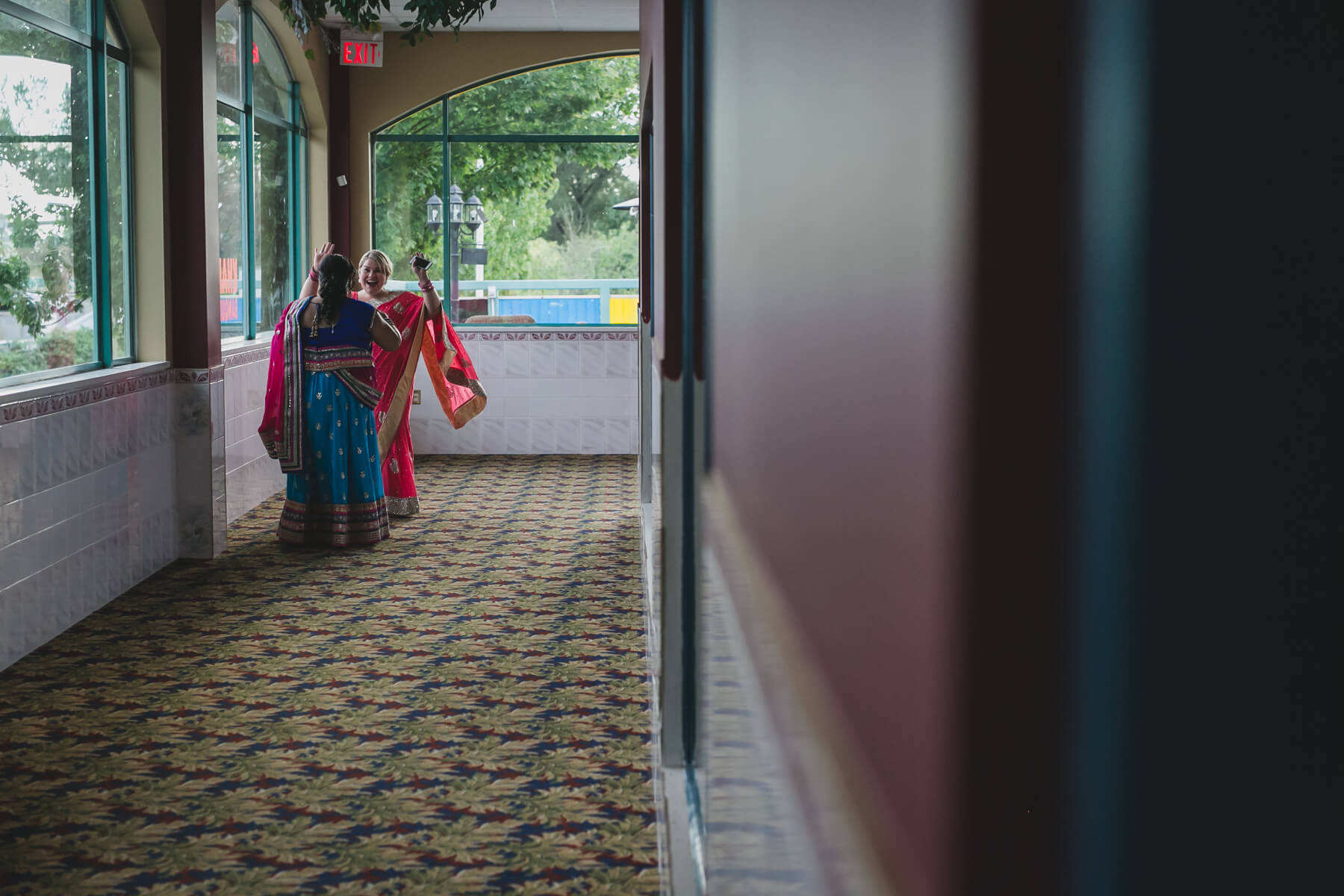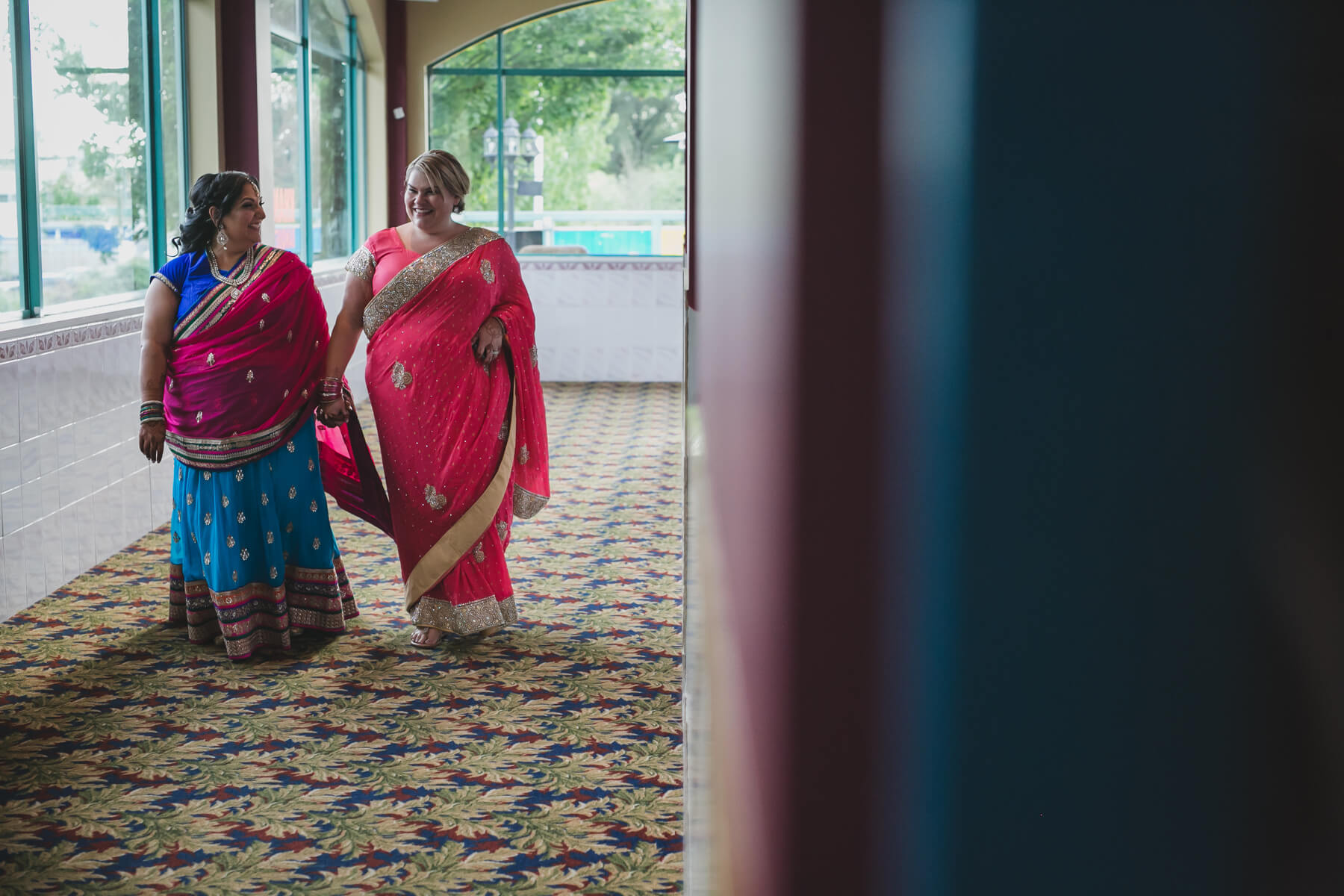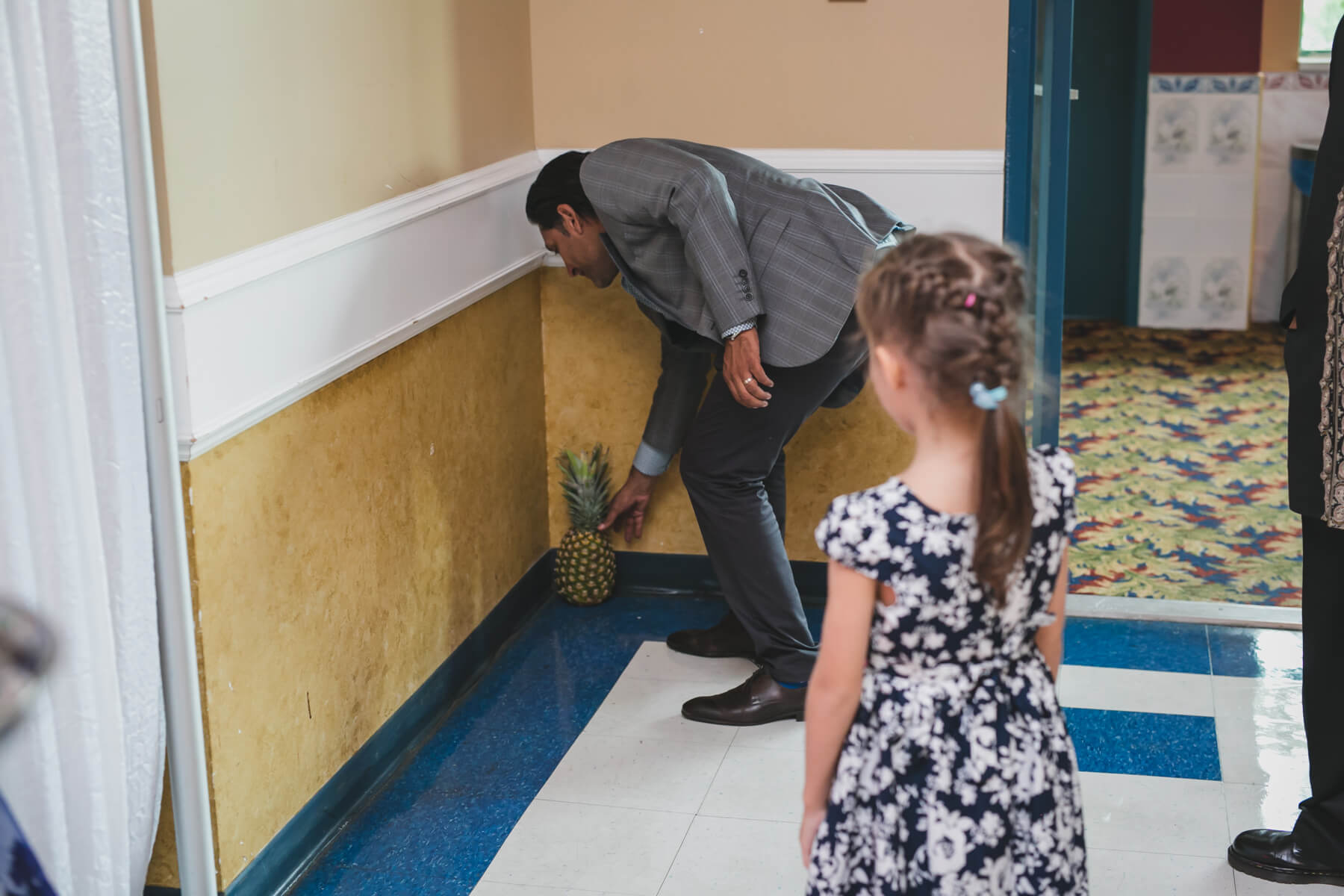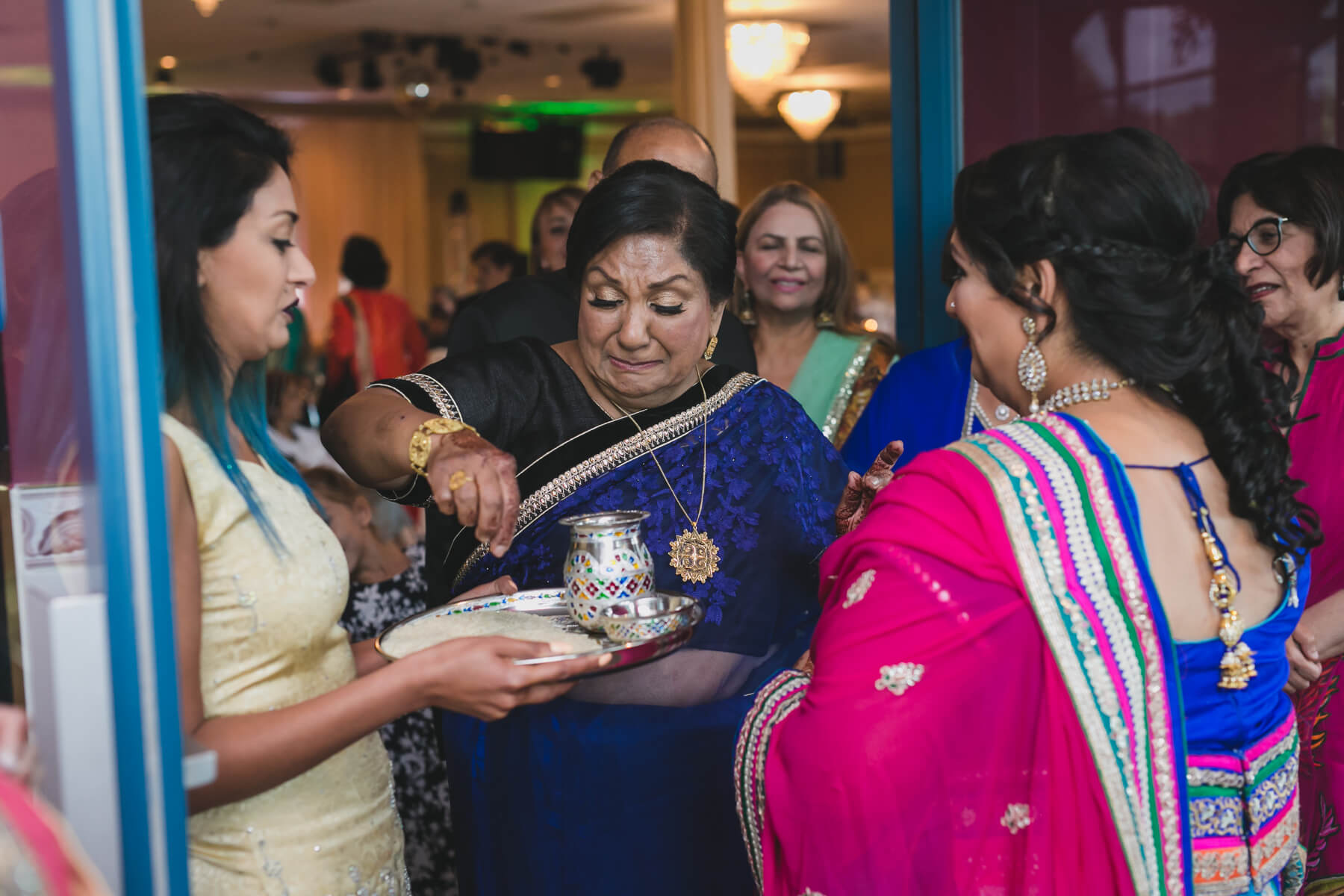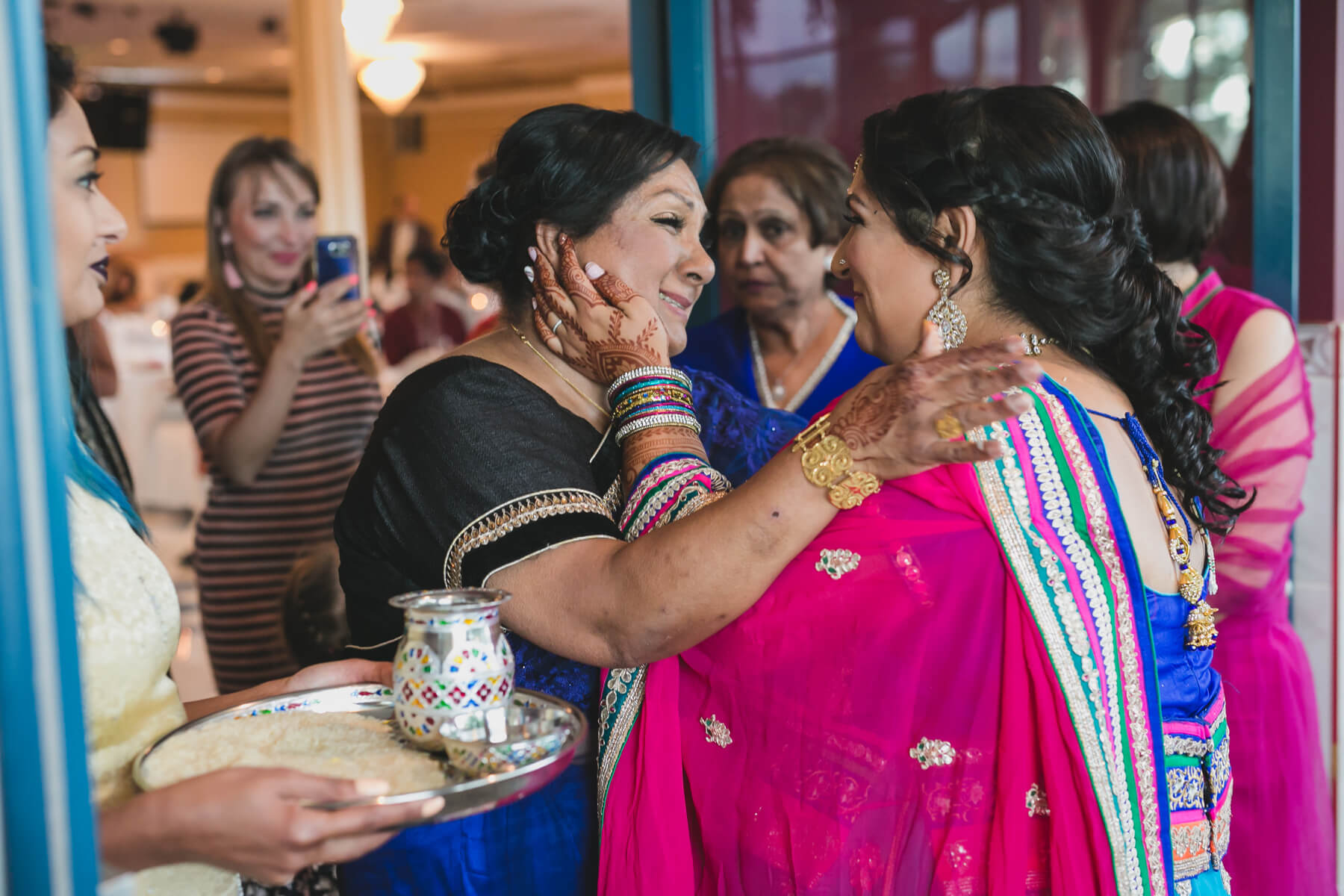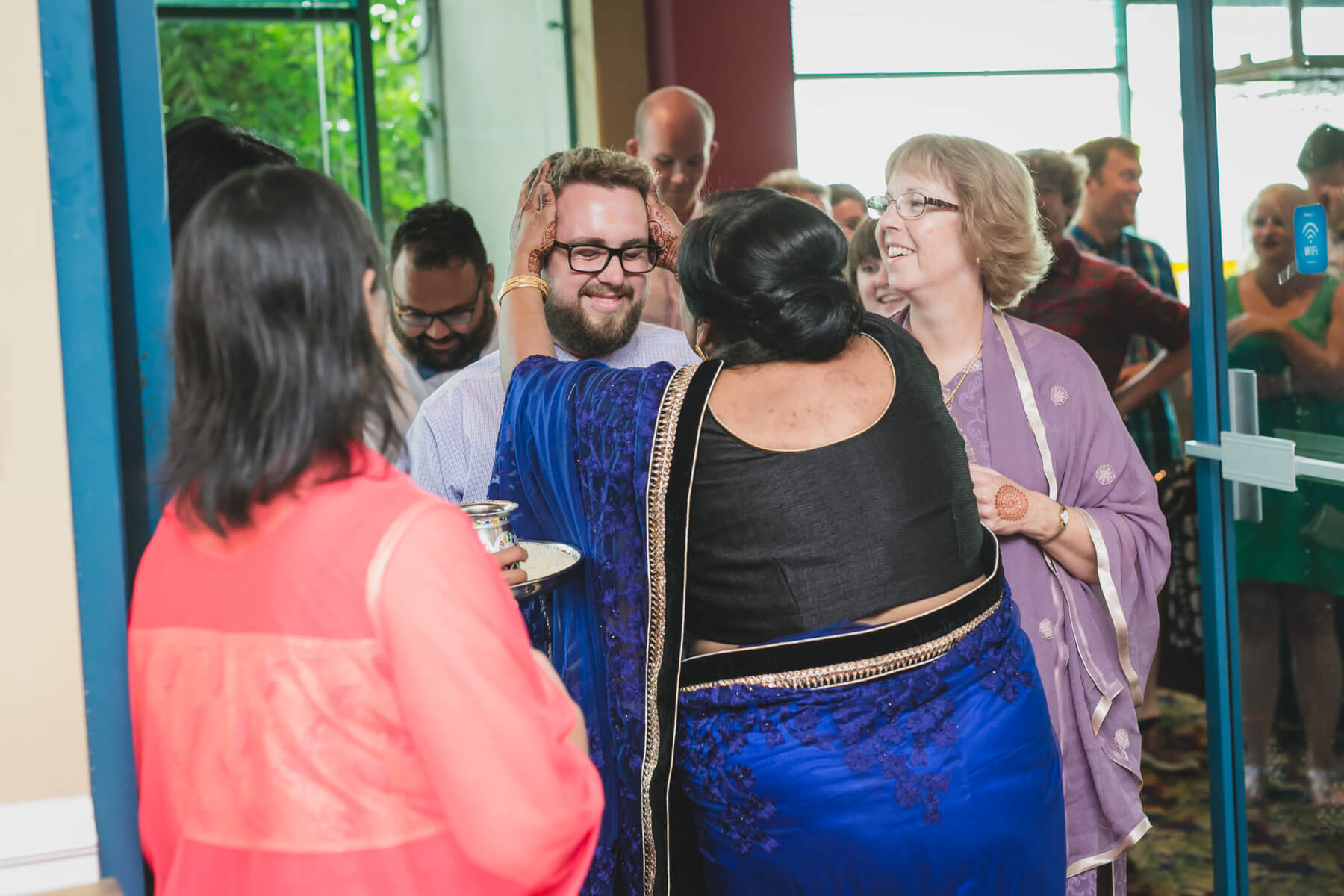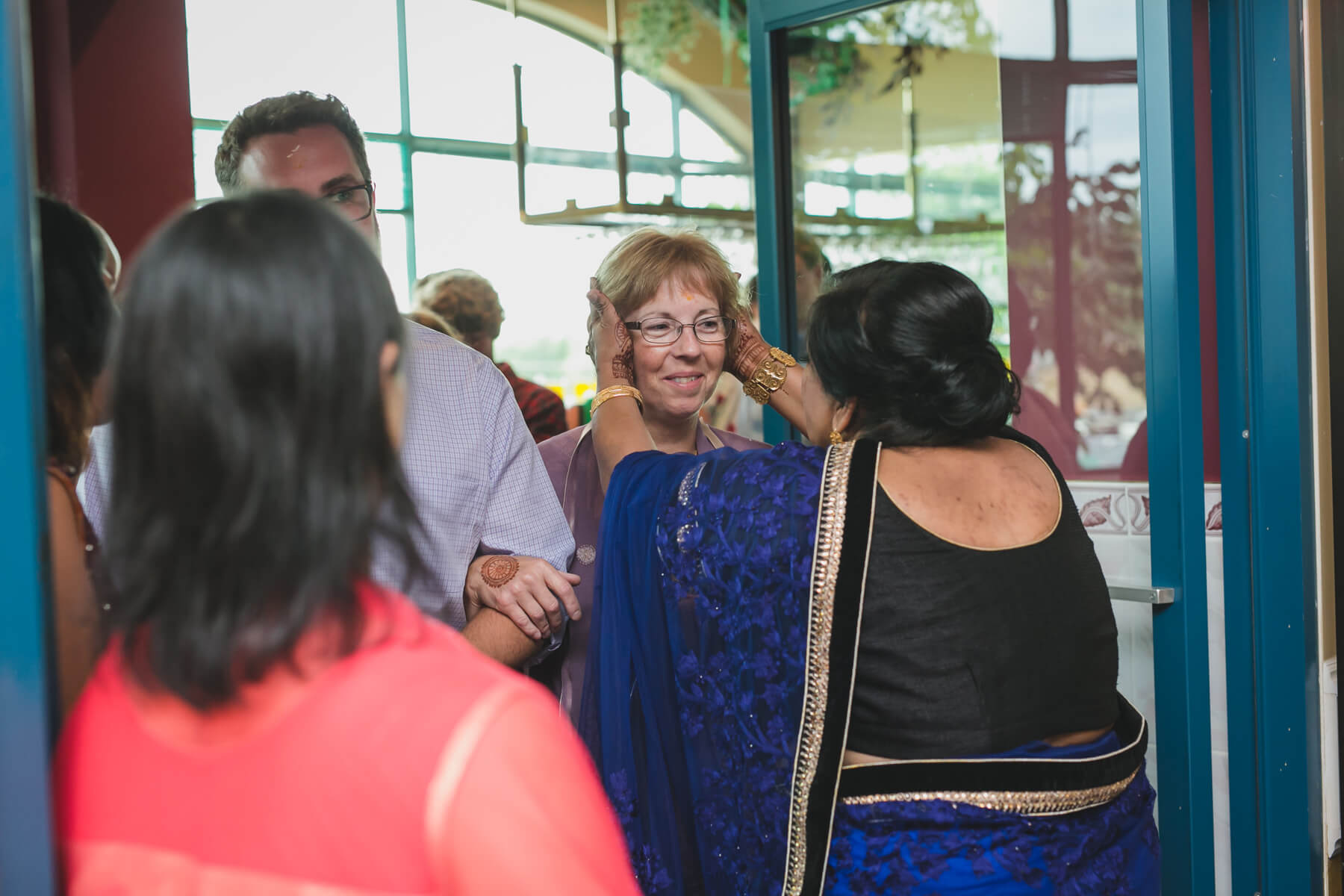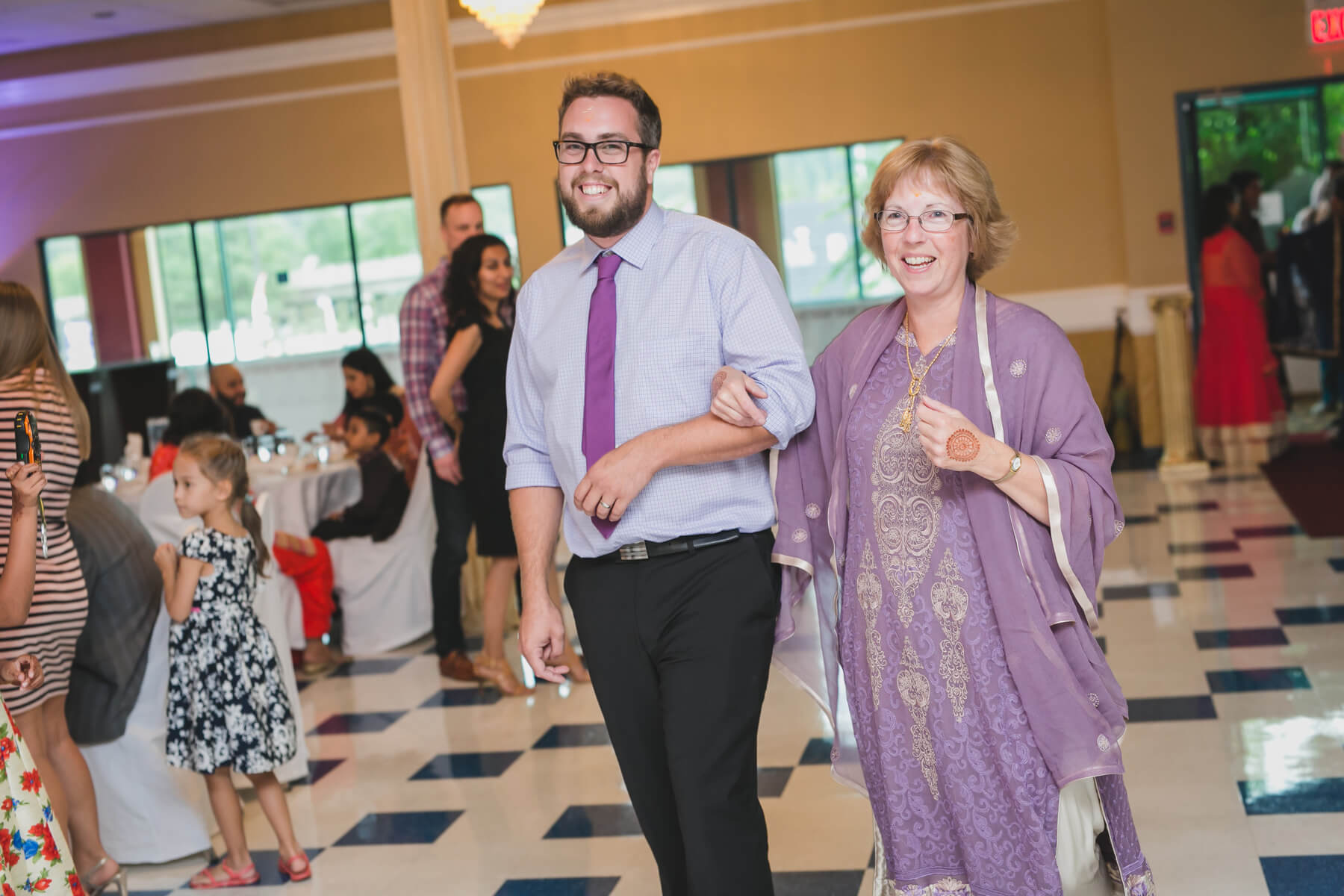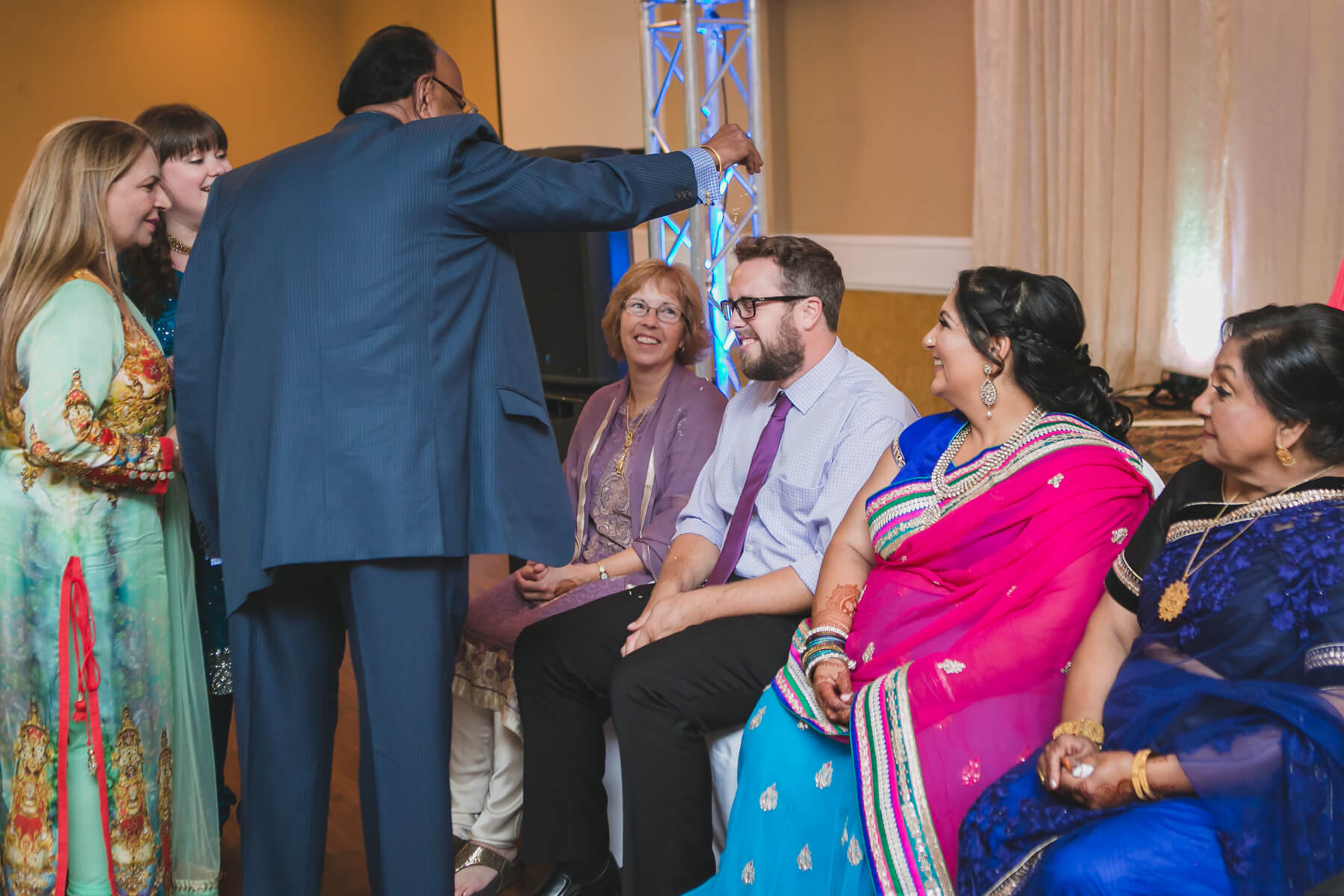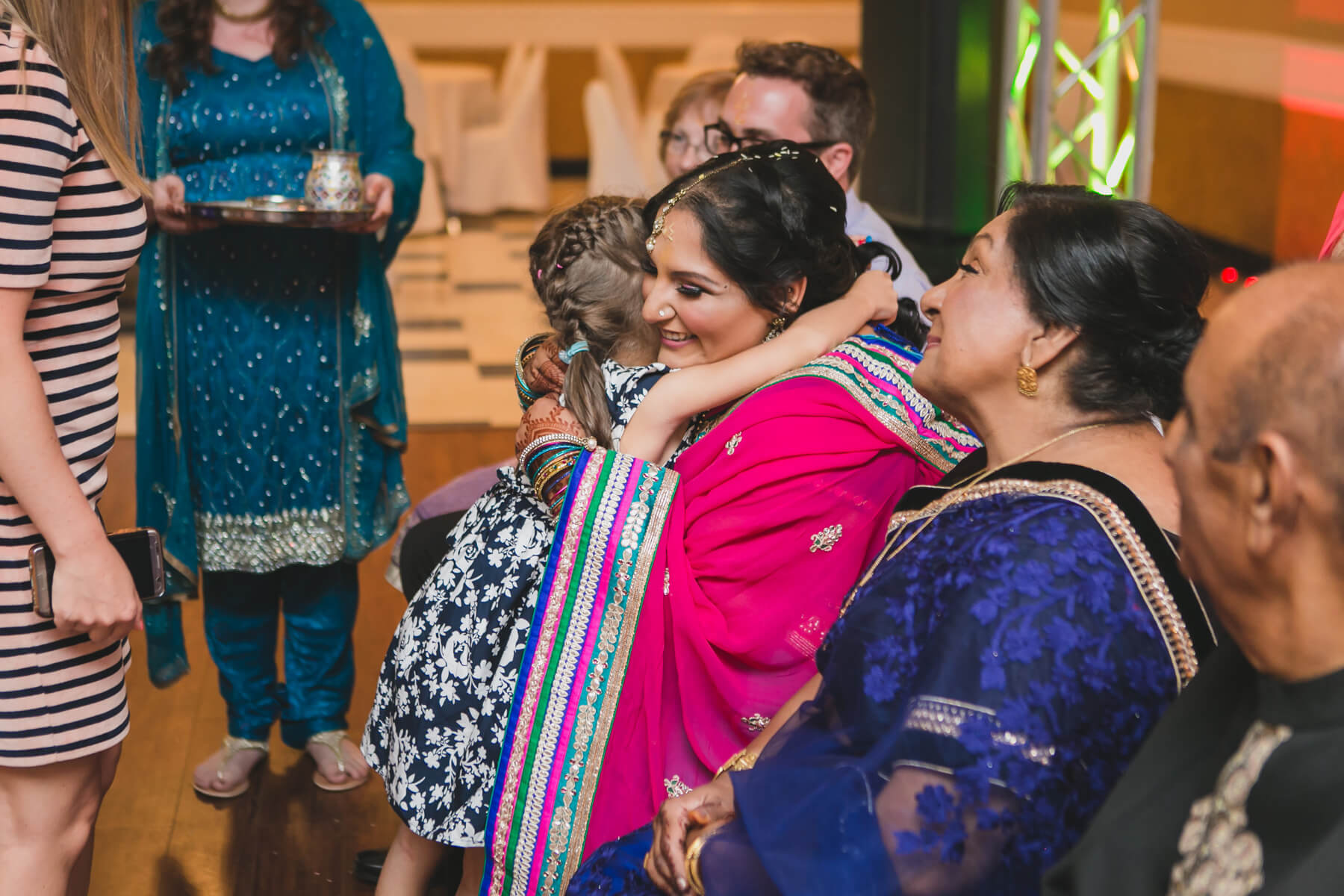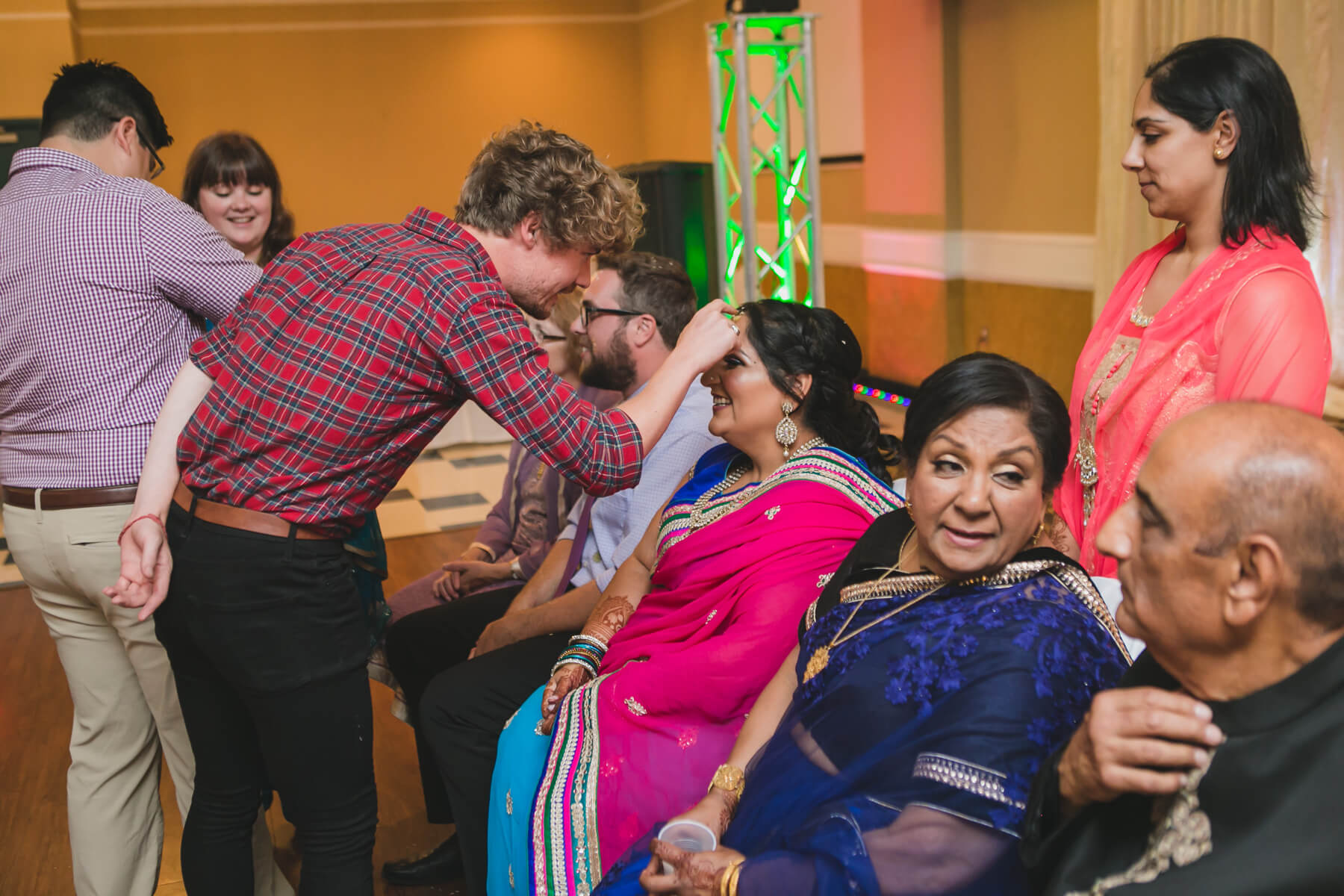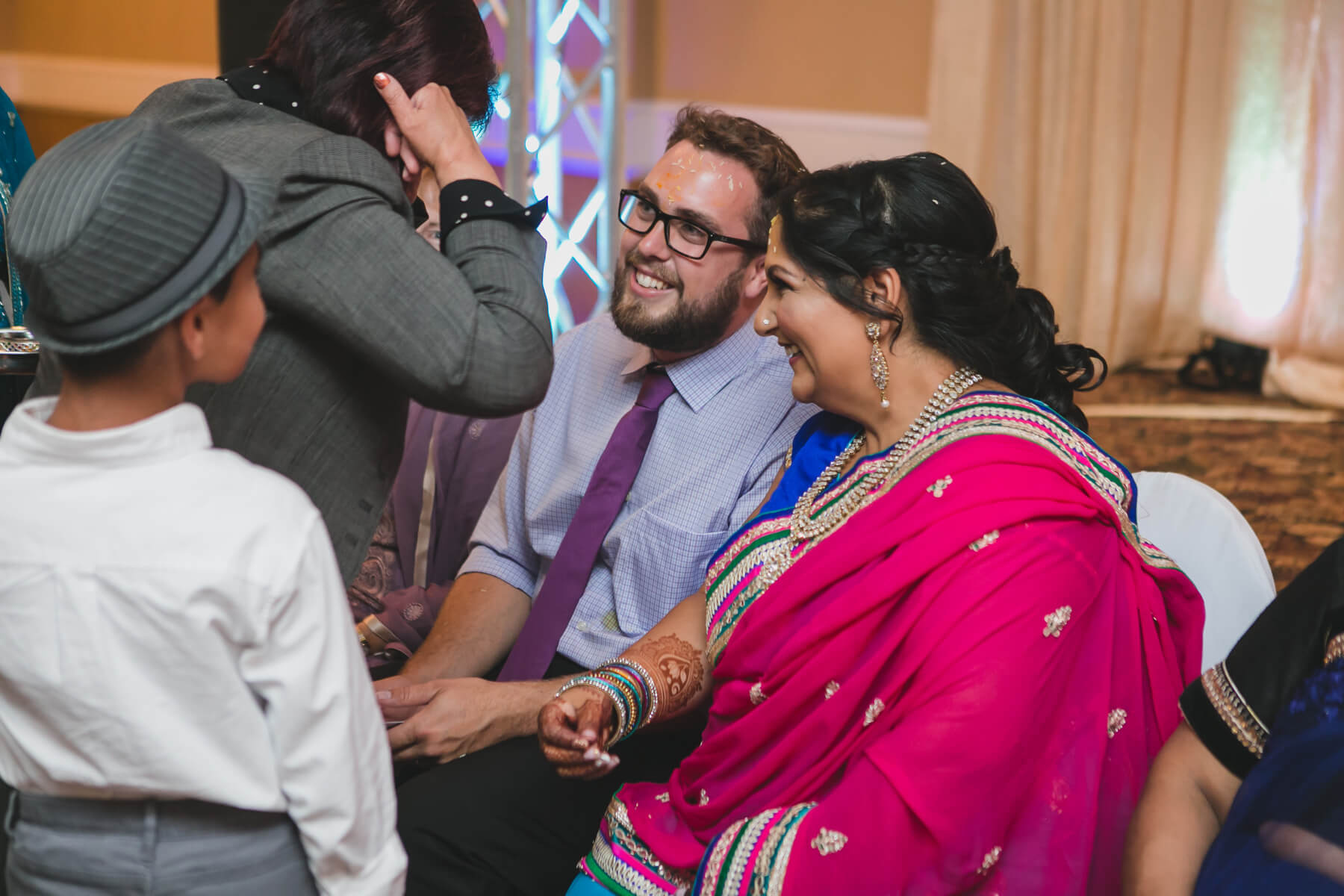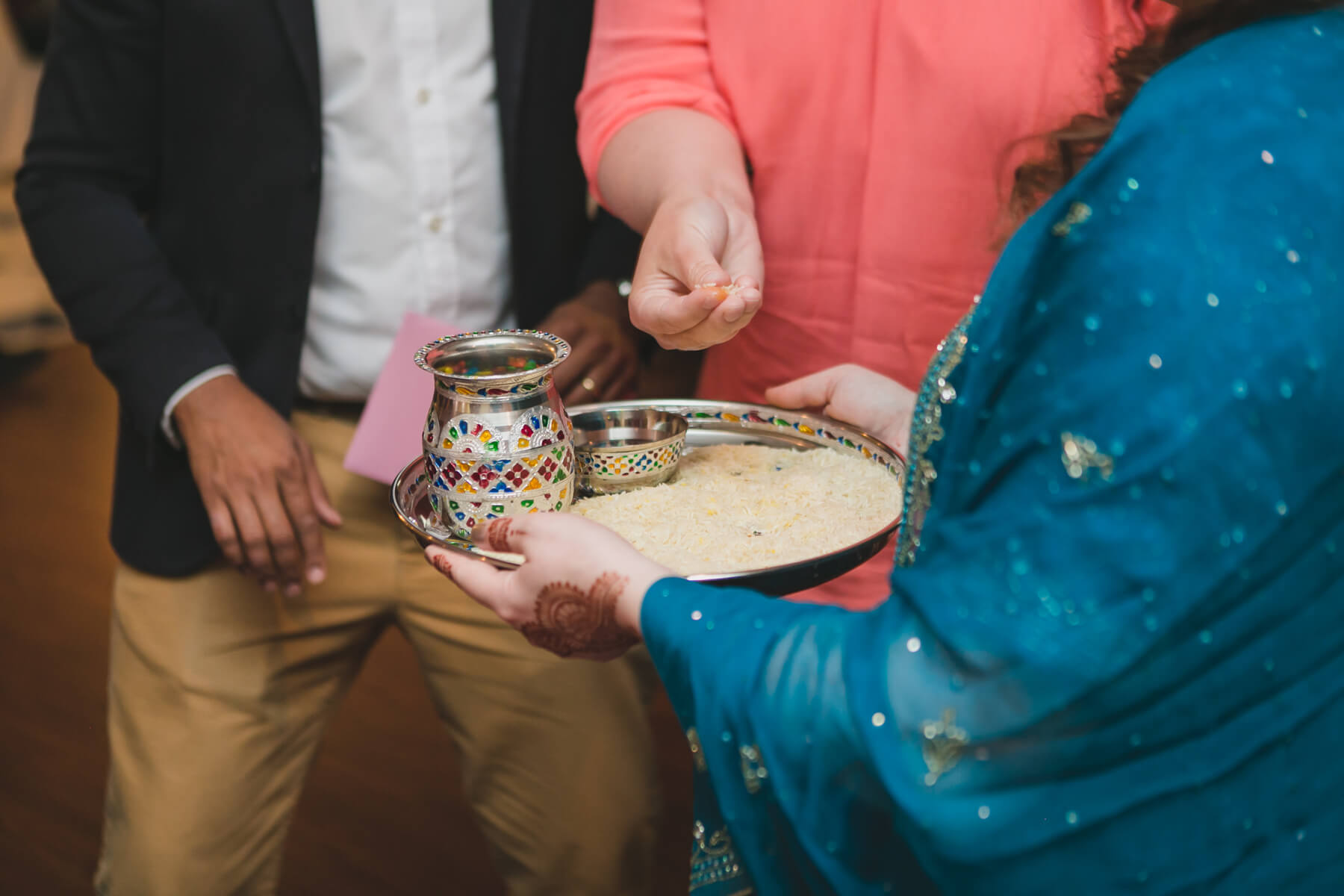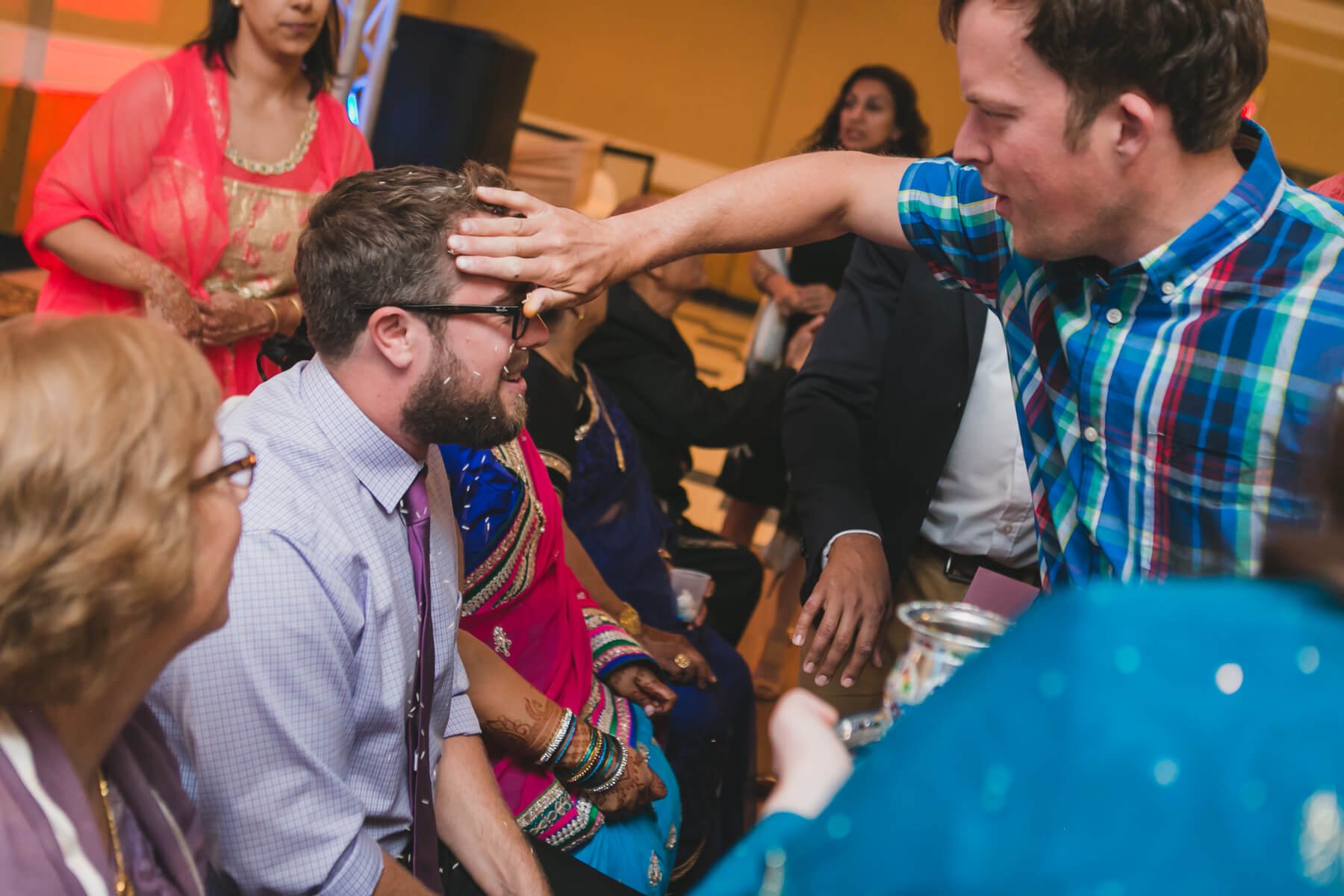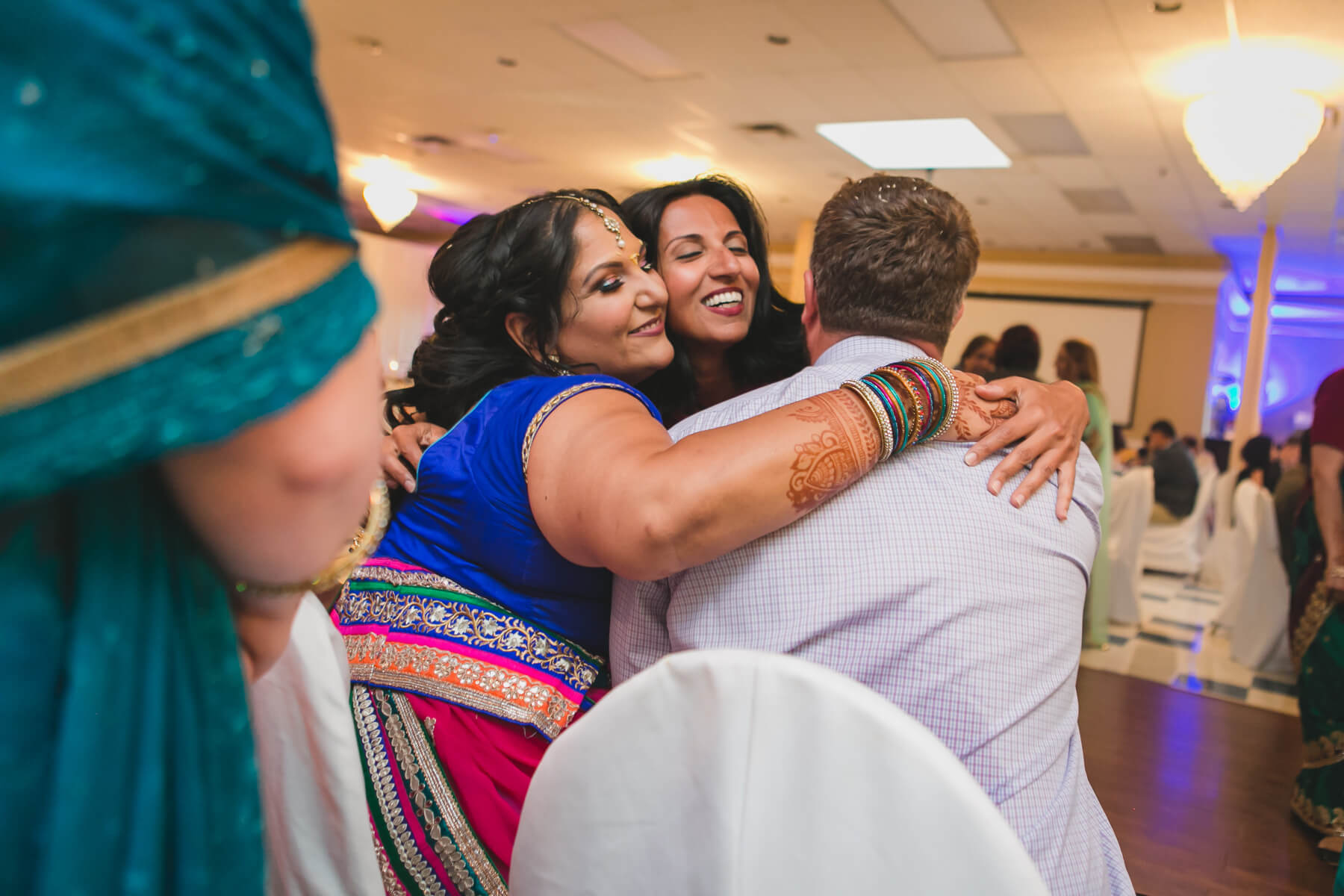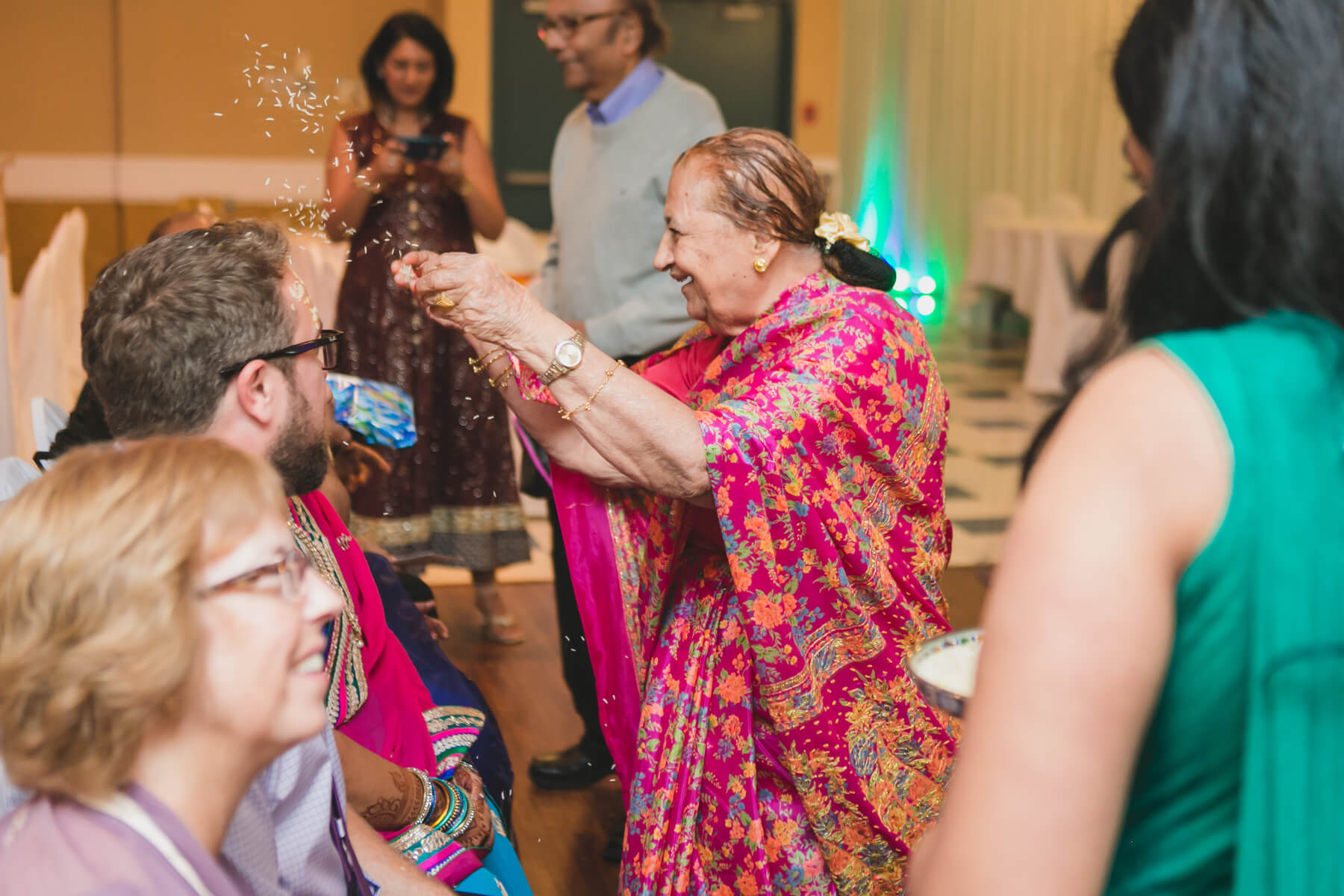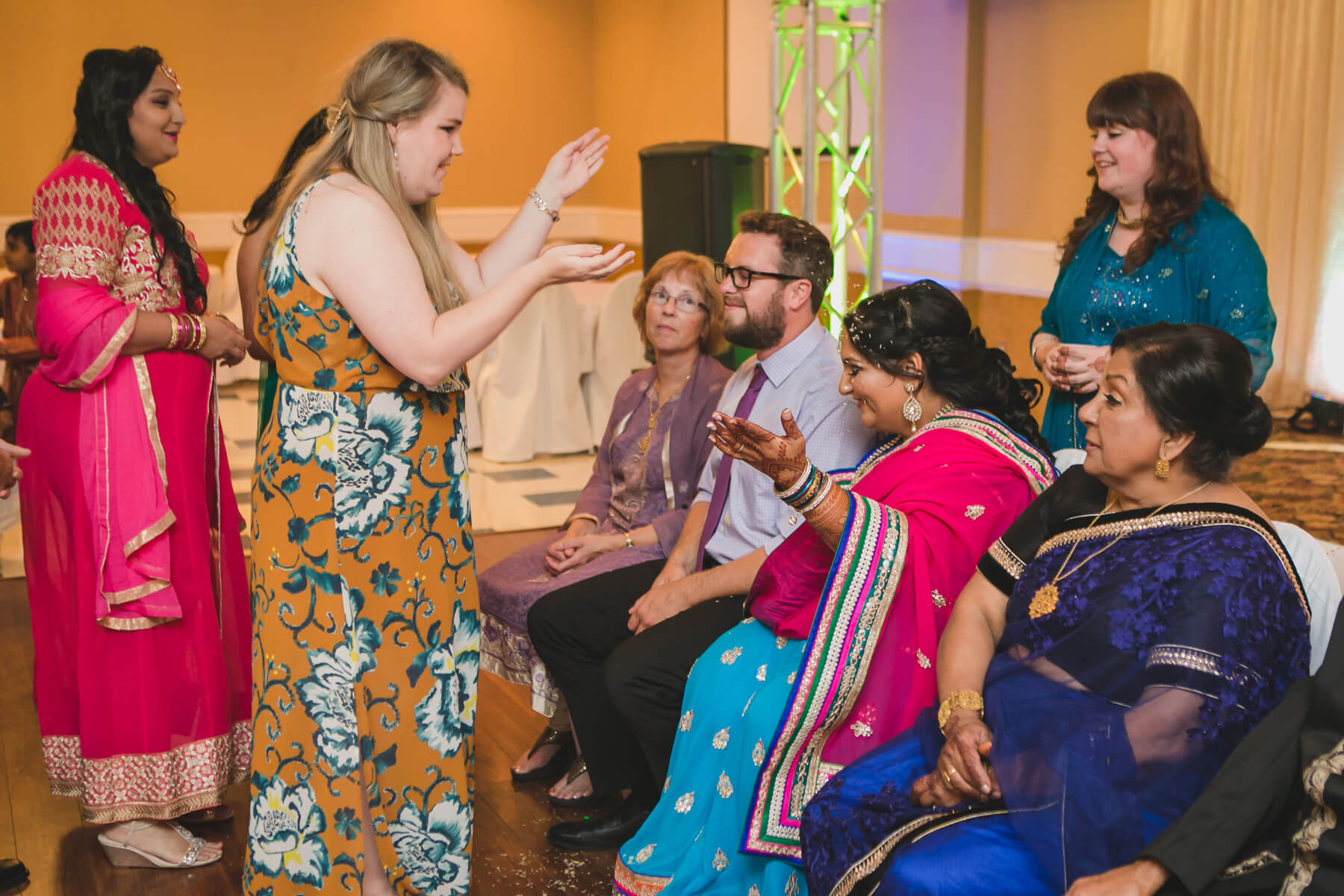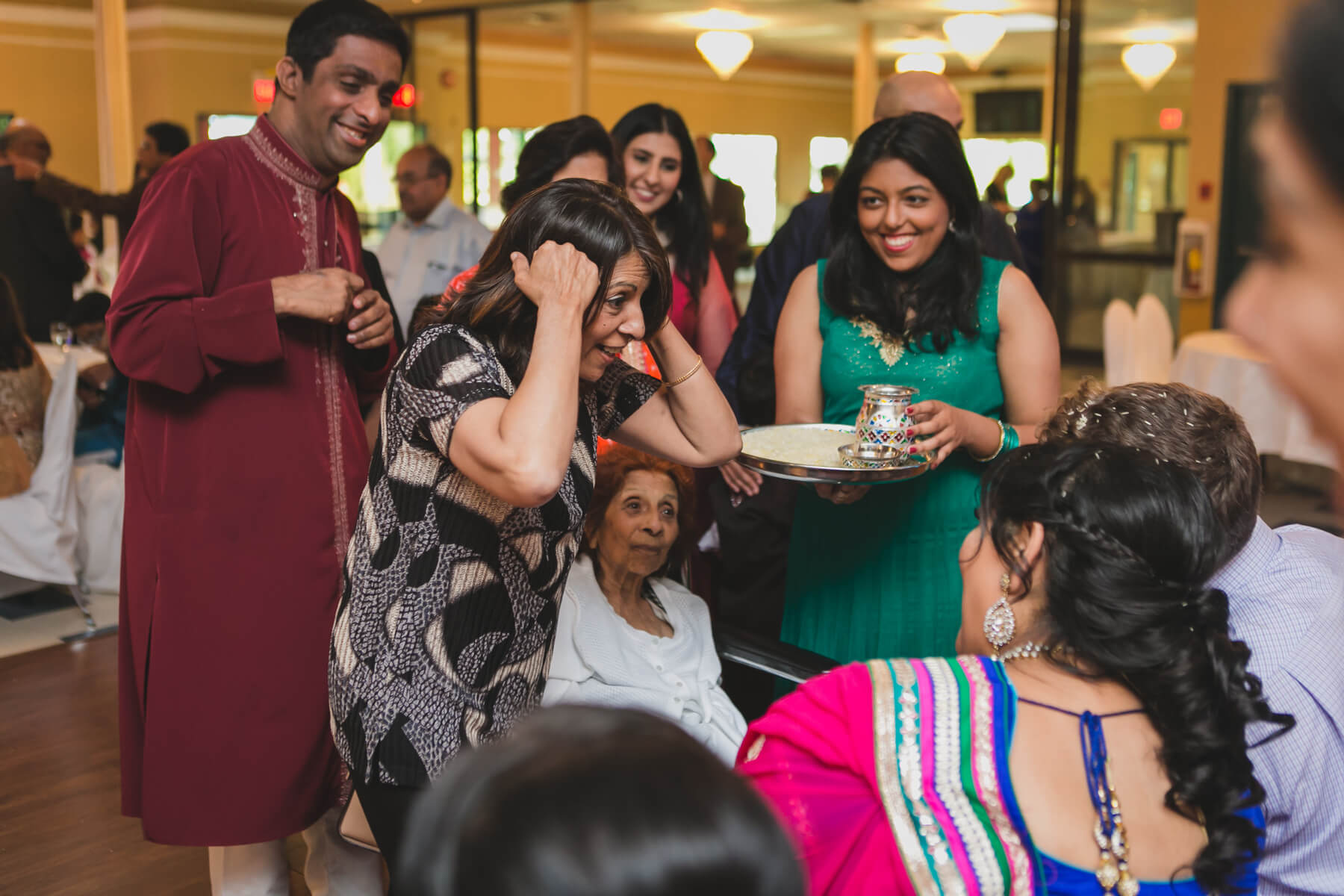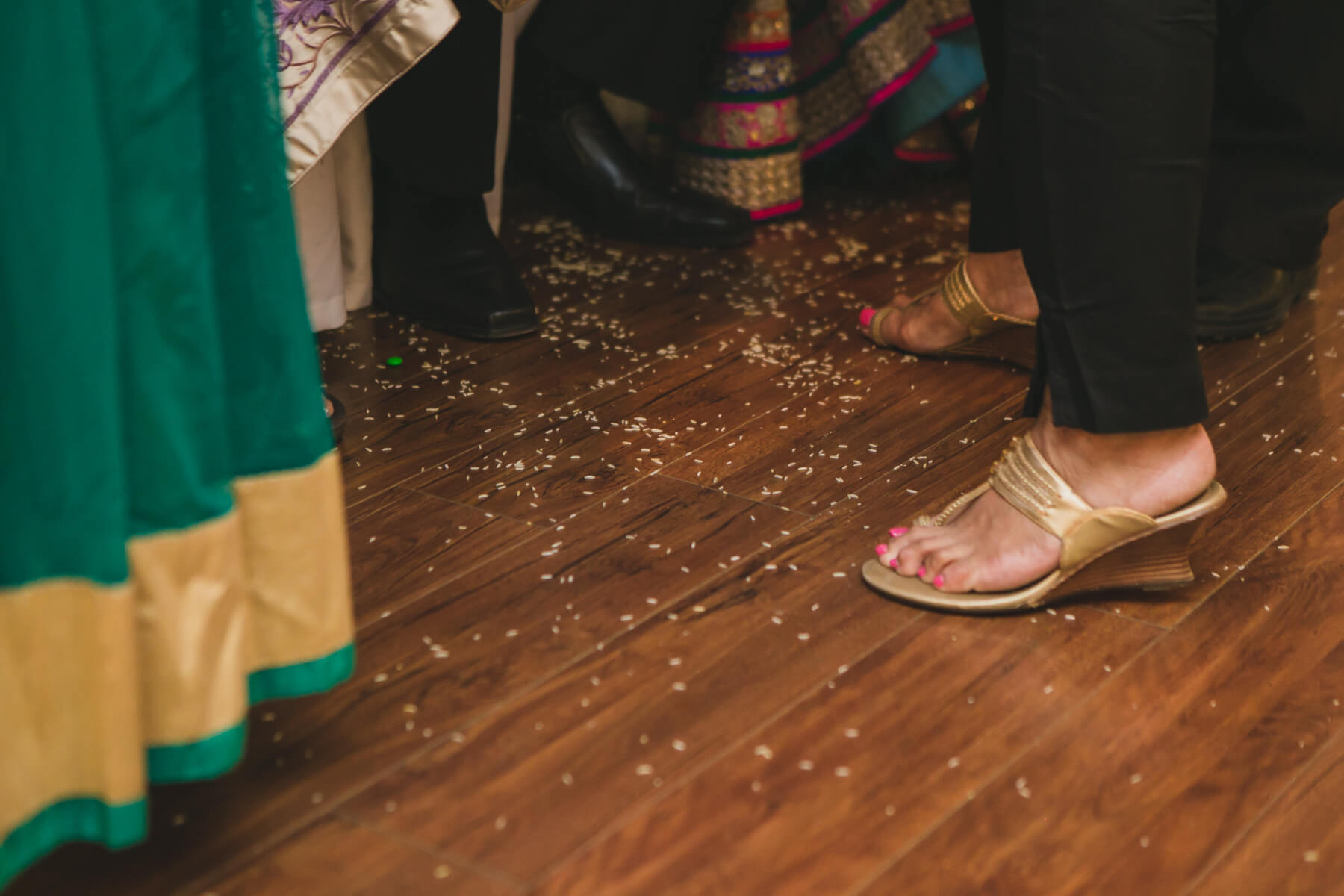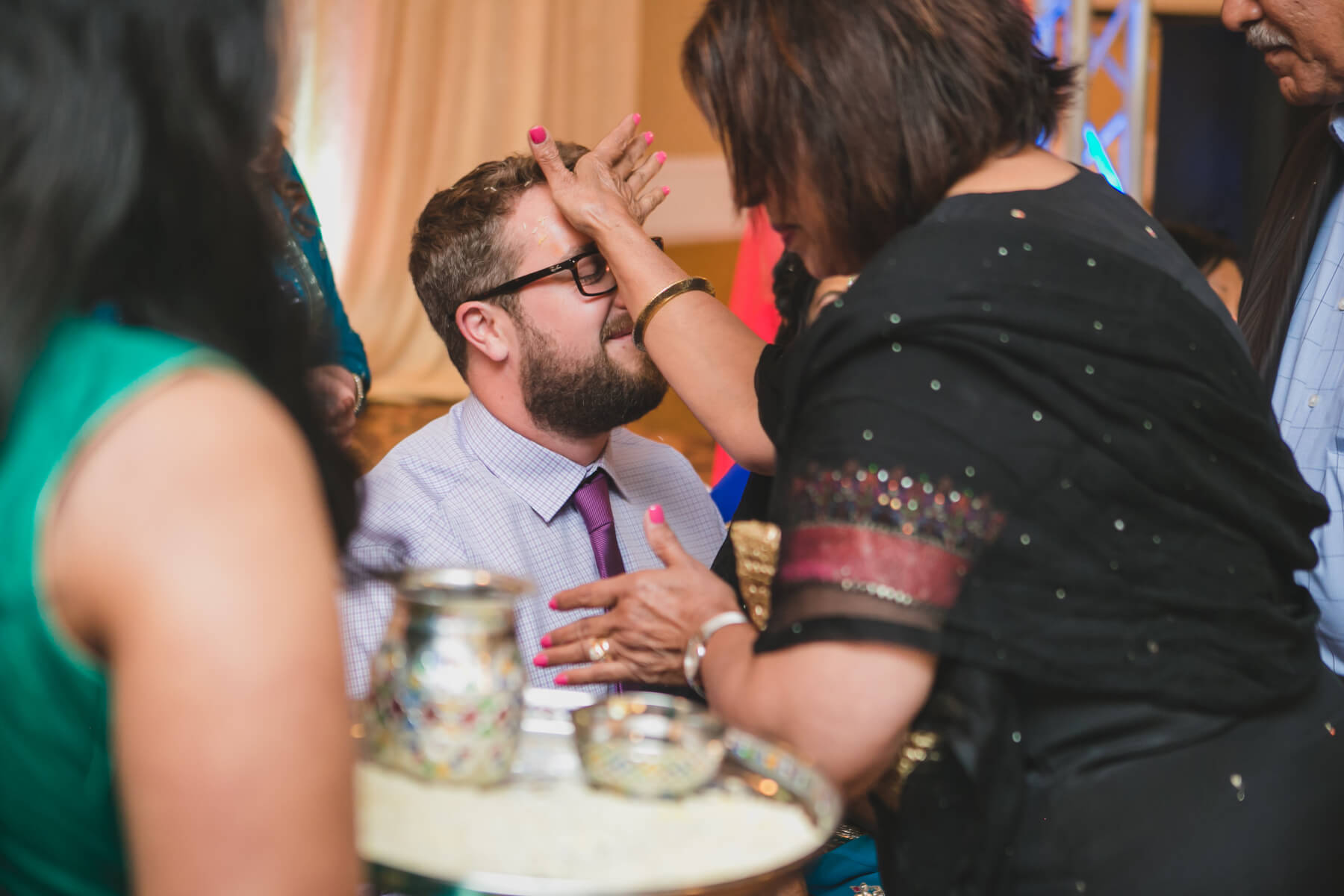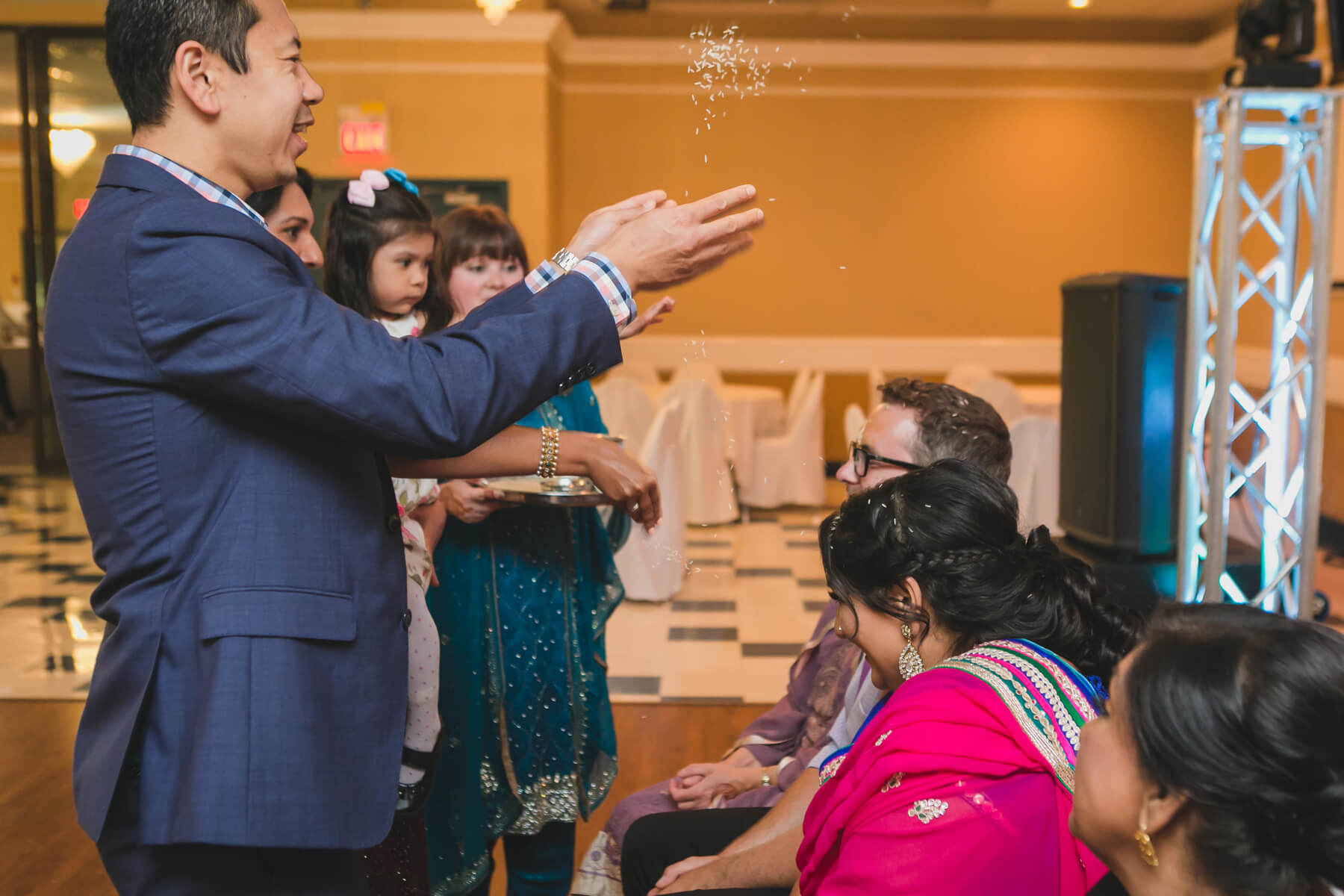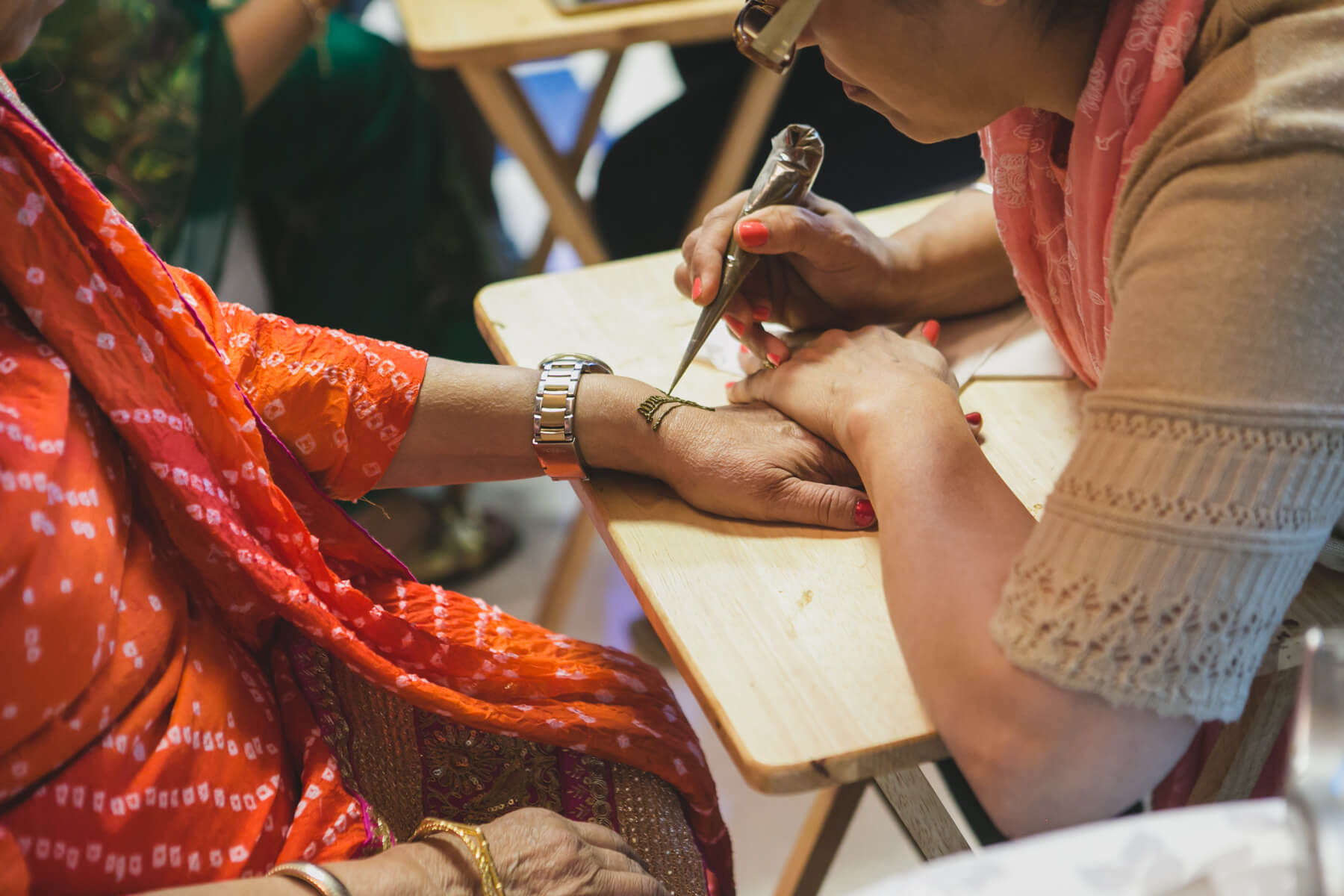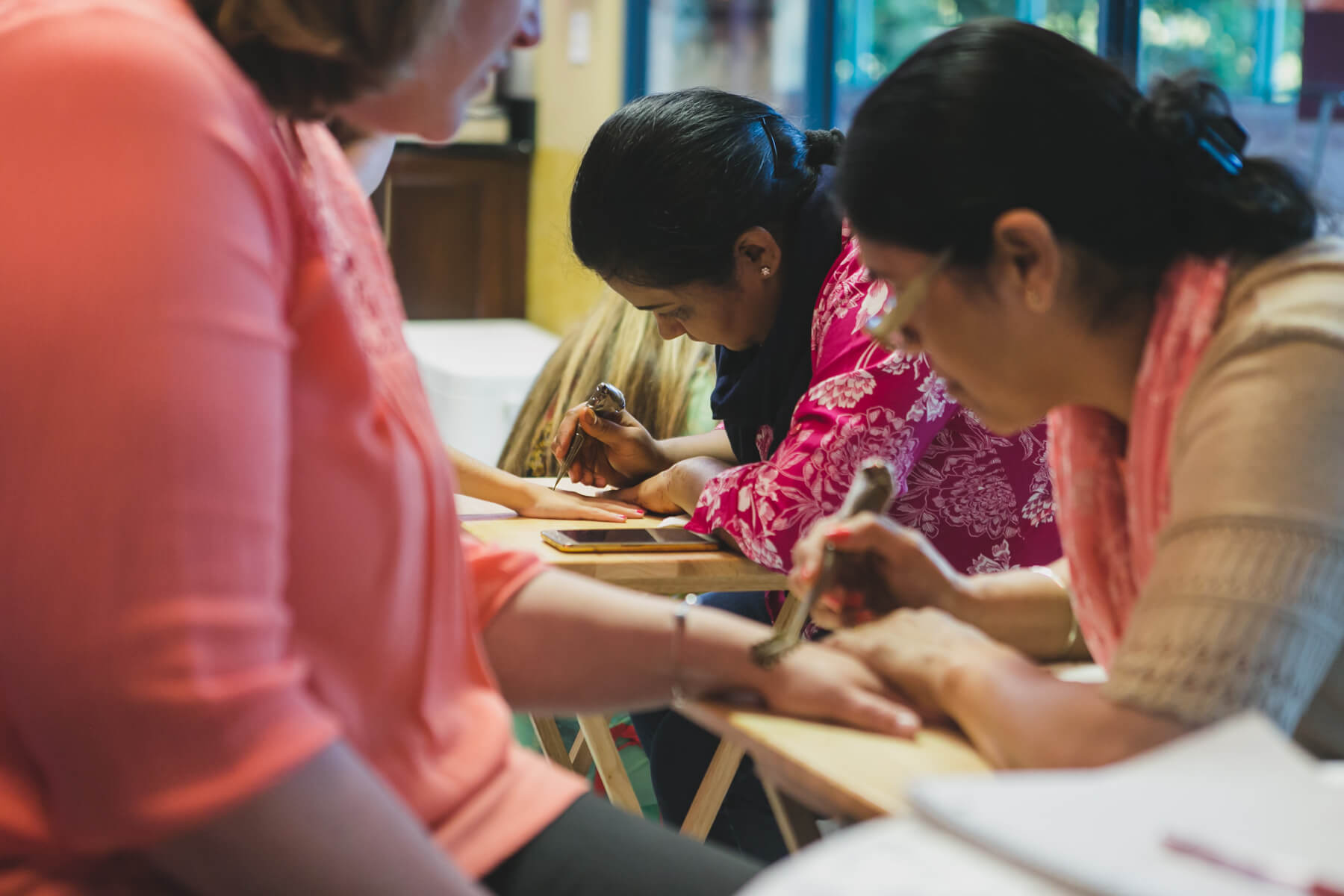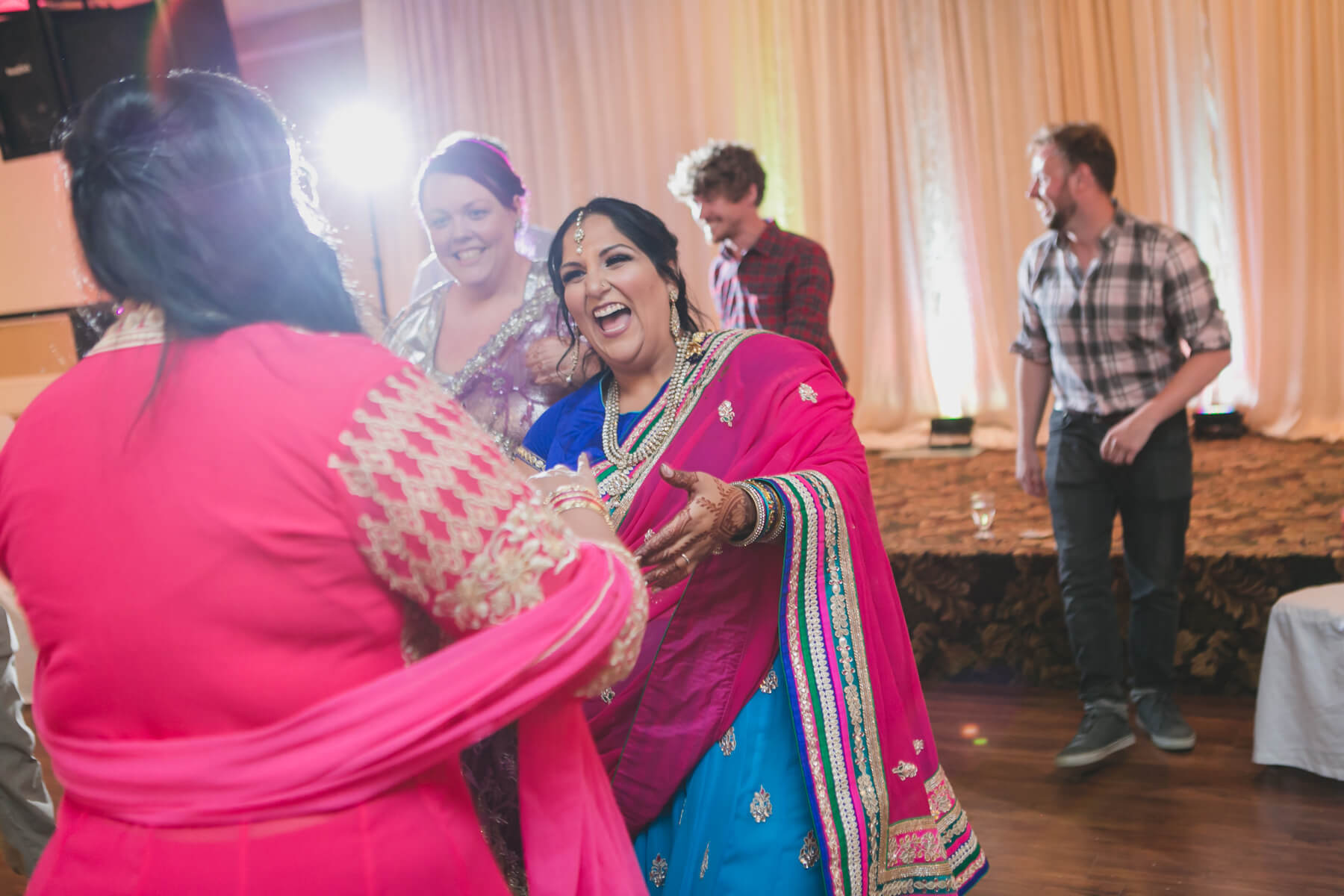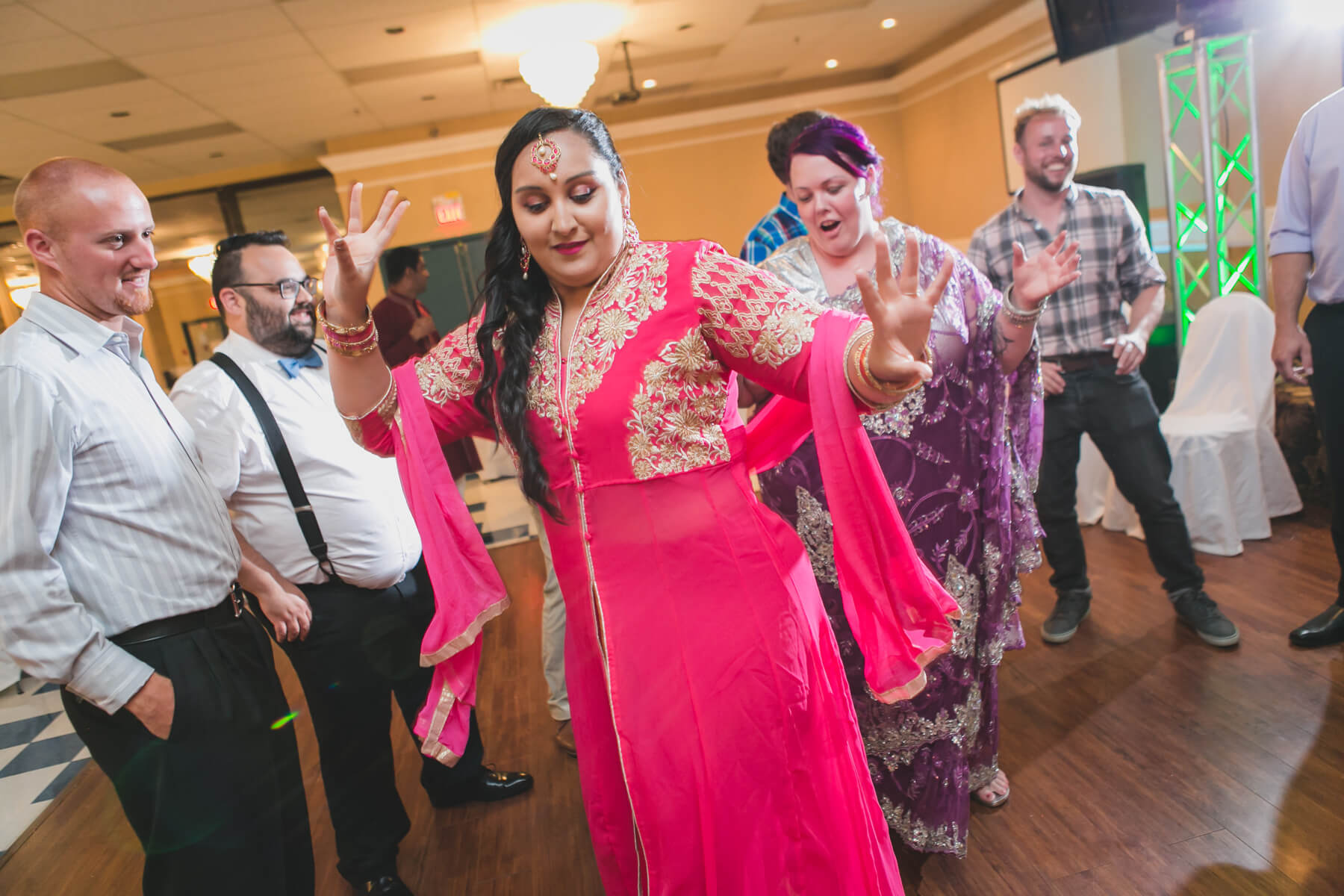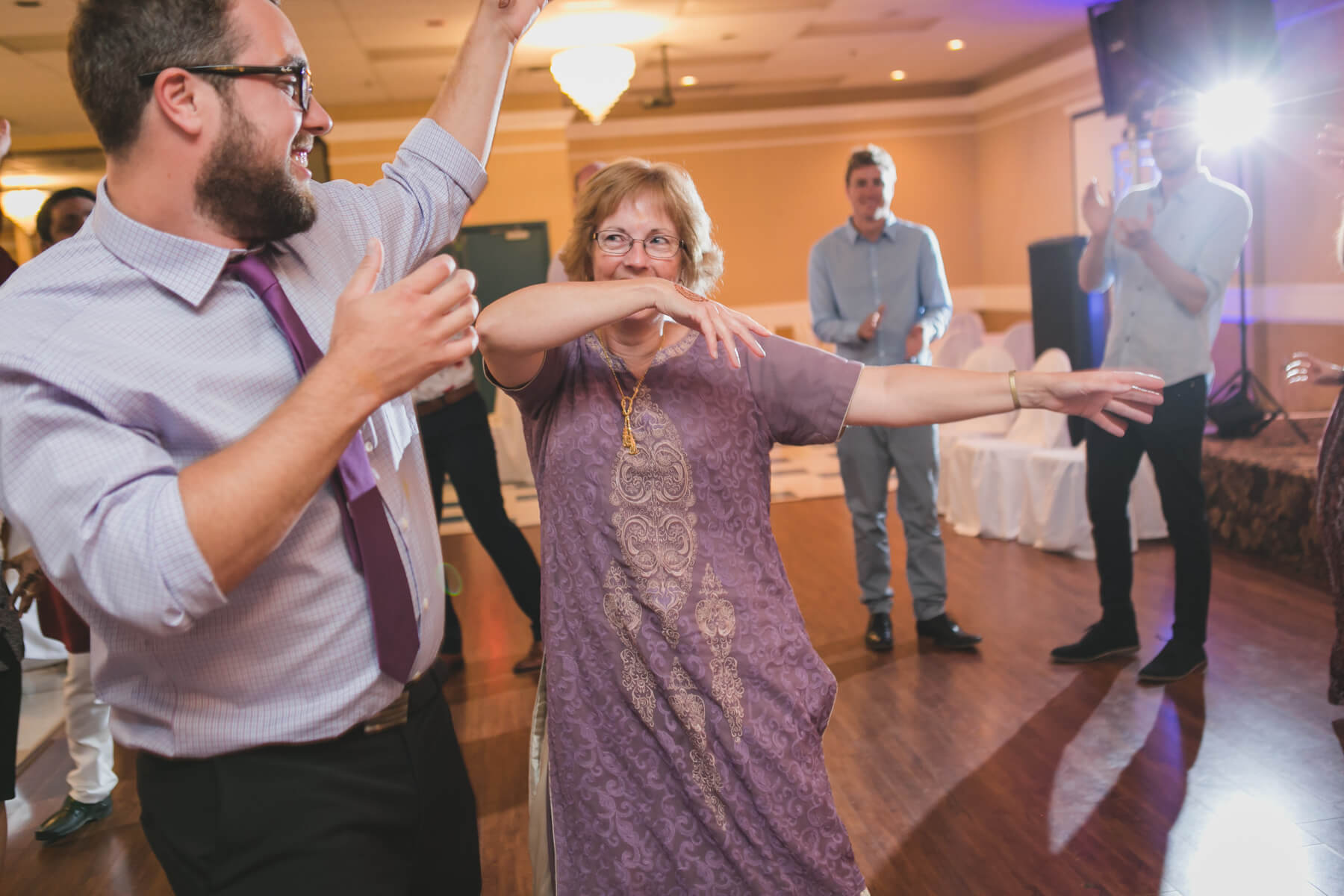 Now on to Day 2!
We started with the couple and their friends getting ready at the hotel. And being resourceful photographers, managed to find a nice quiet spot of the busy/unattractive parking lot for their first look. After their adorable hello, we made our way up to Burnaby Mountain for some portrait time and bubbly.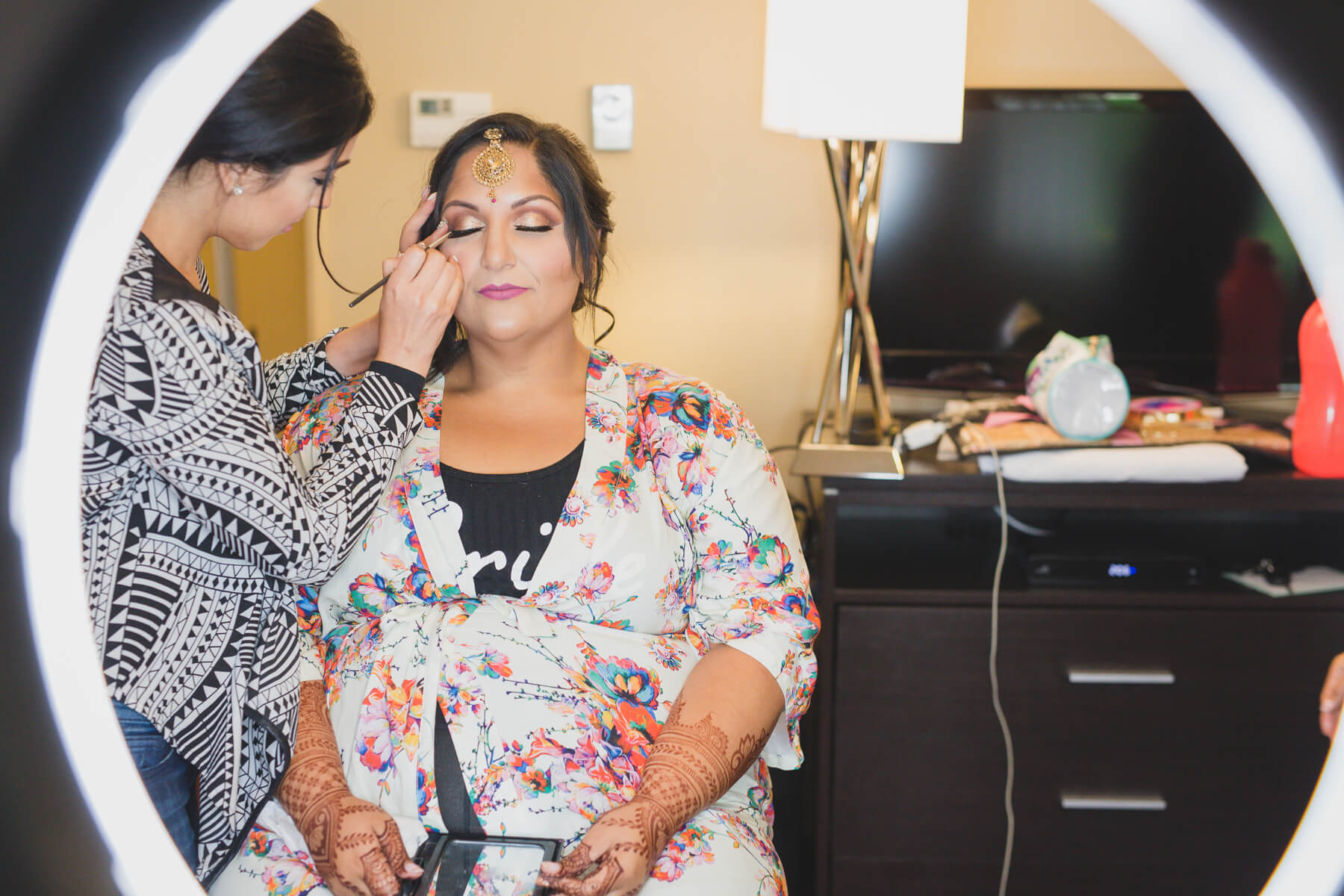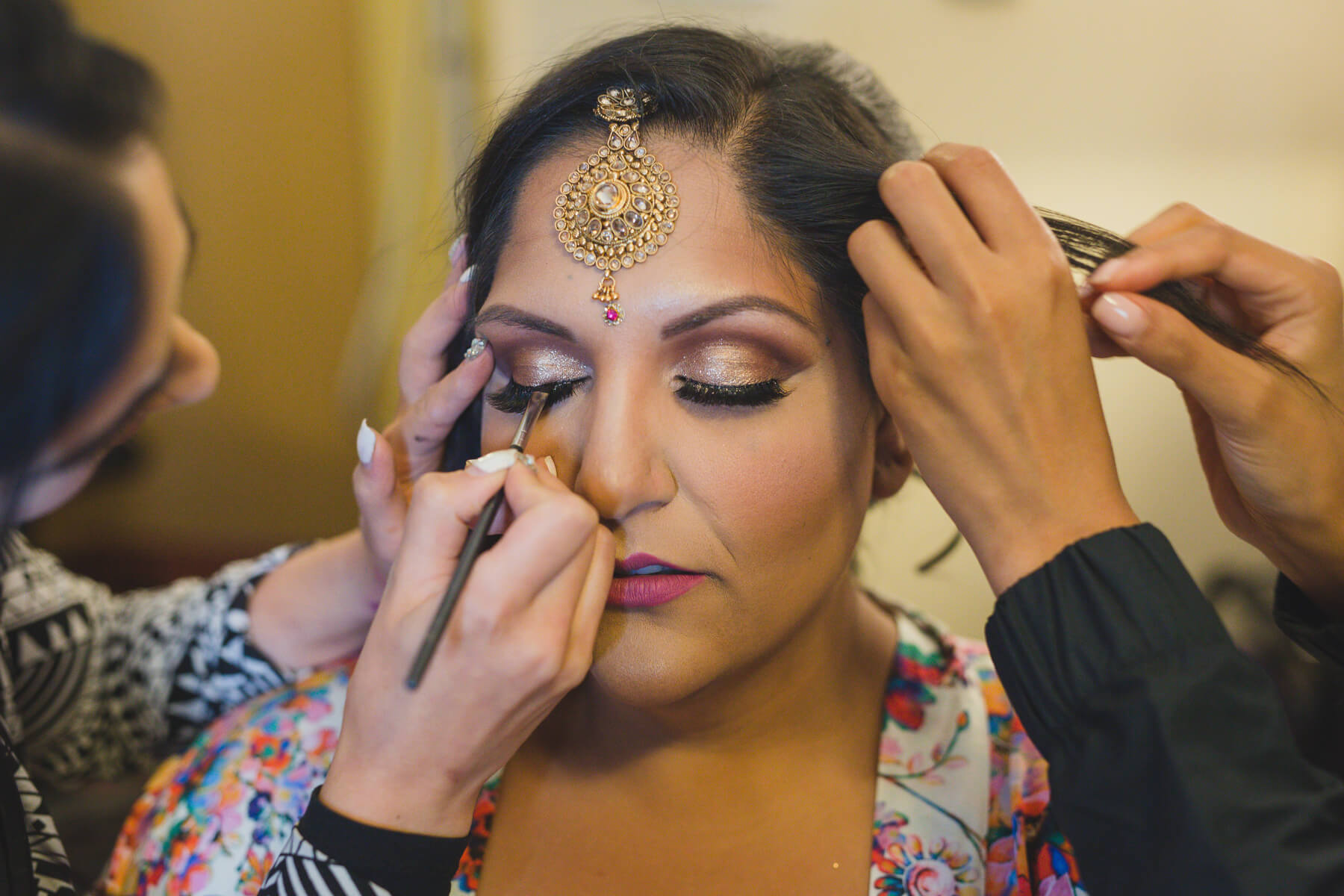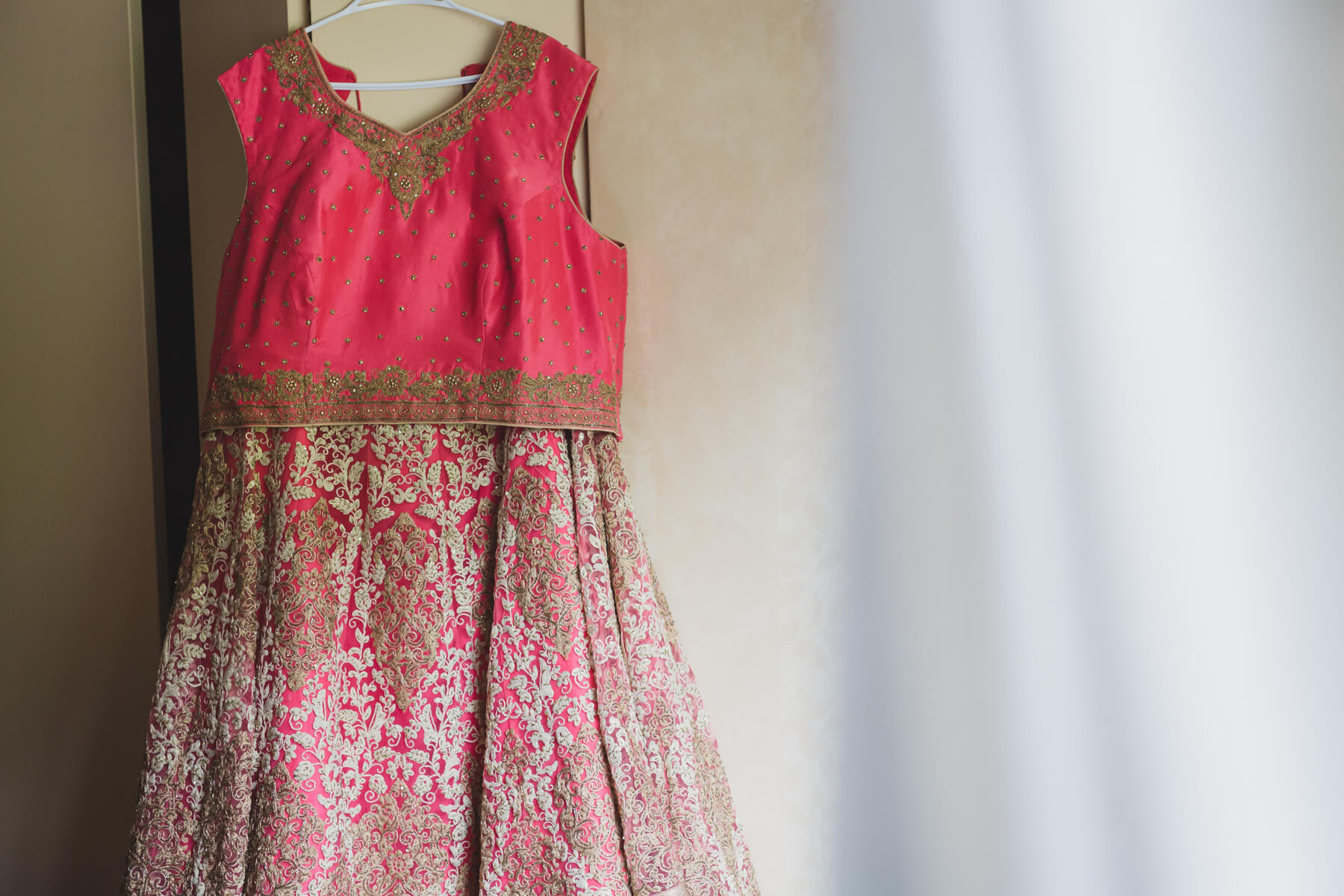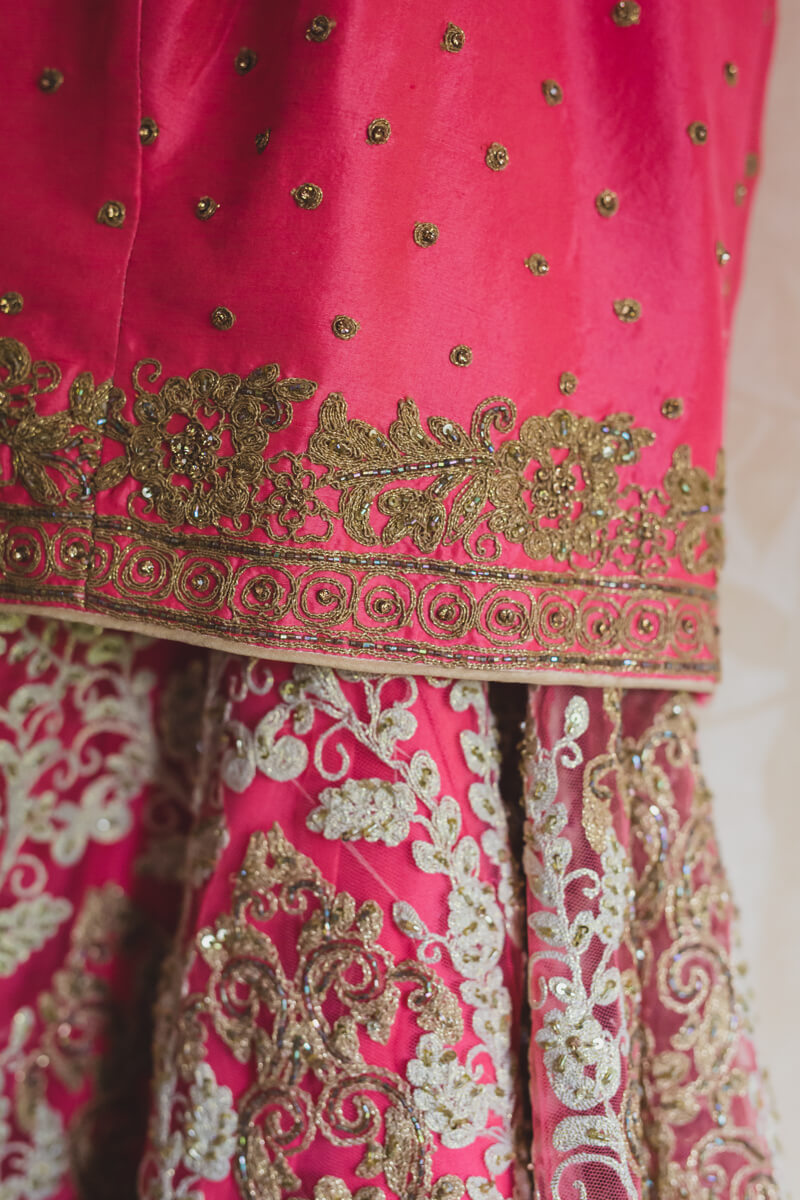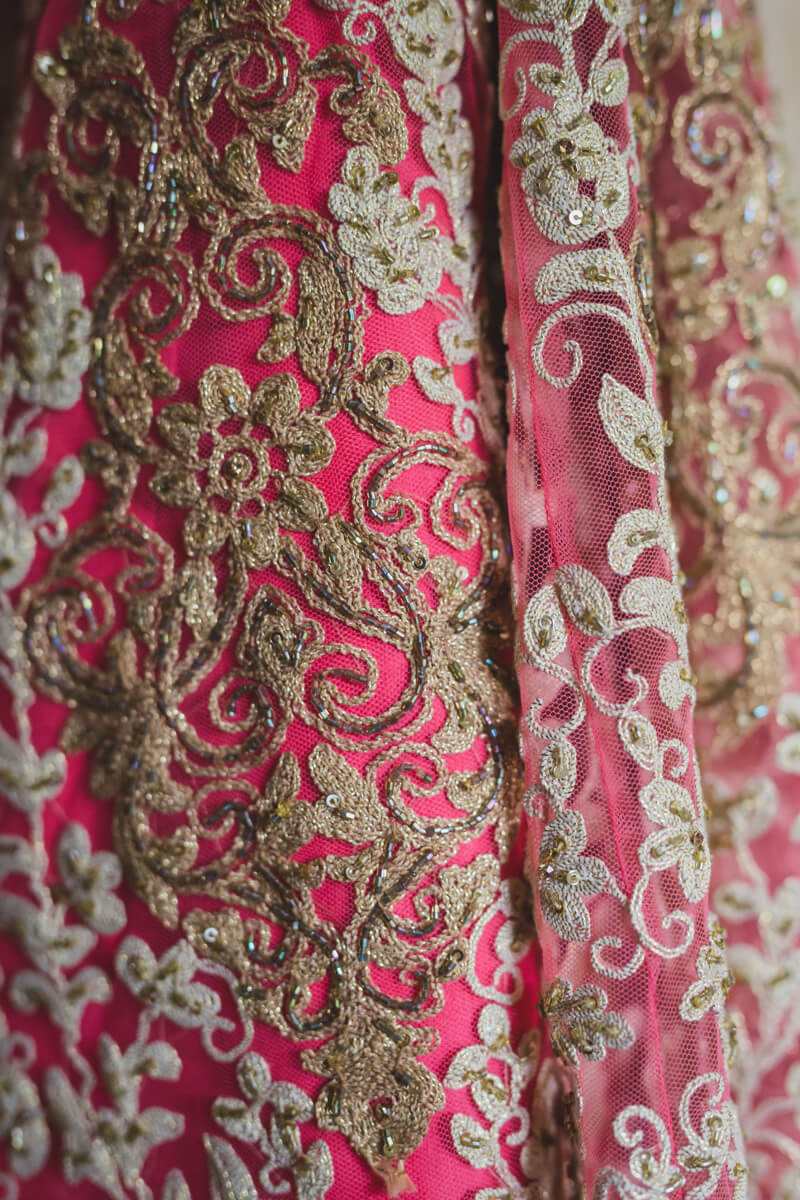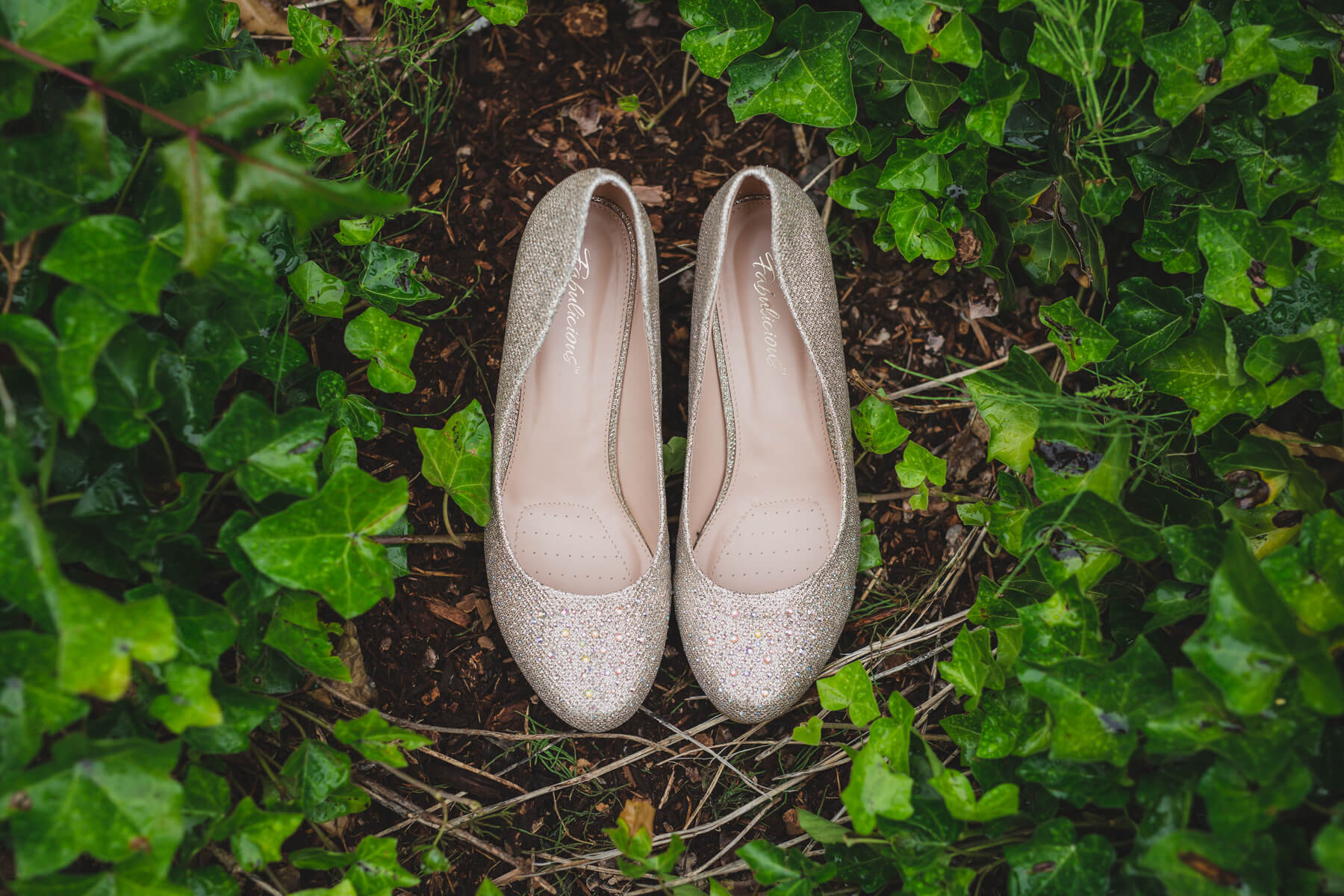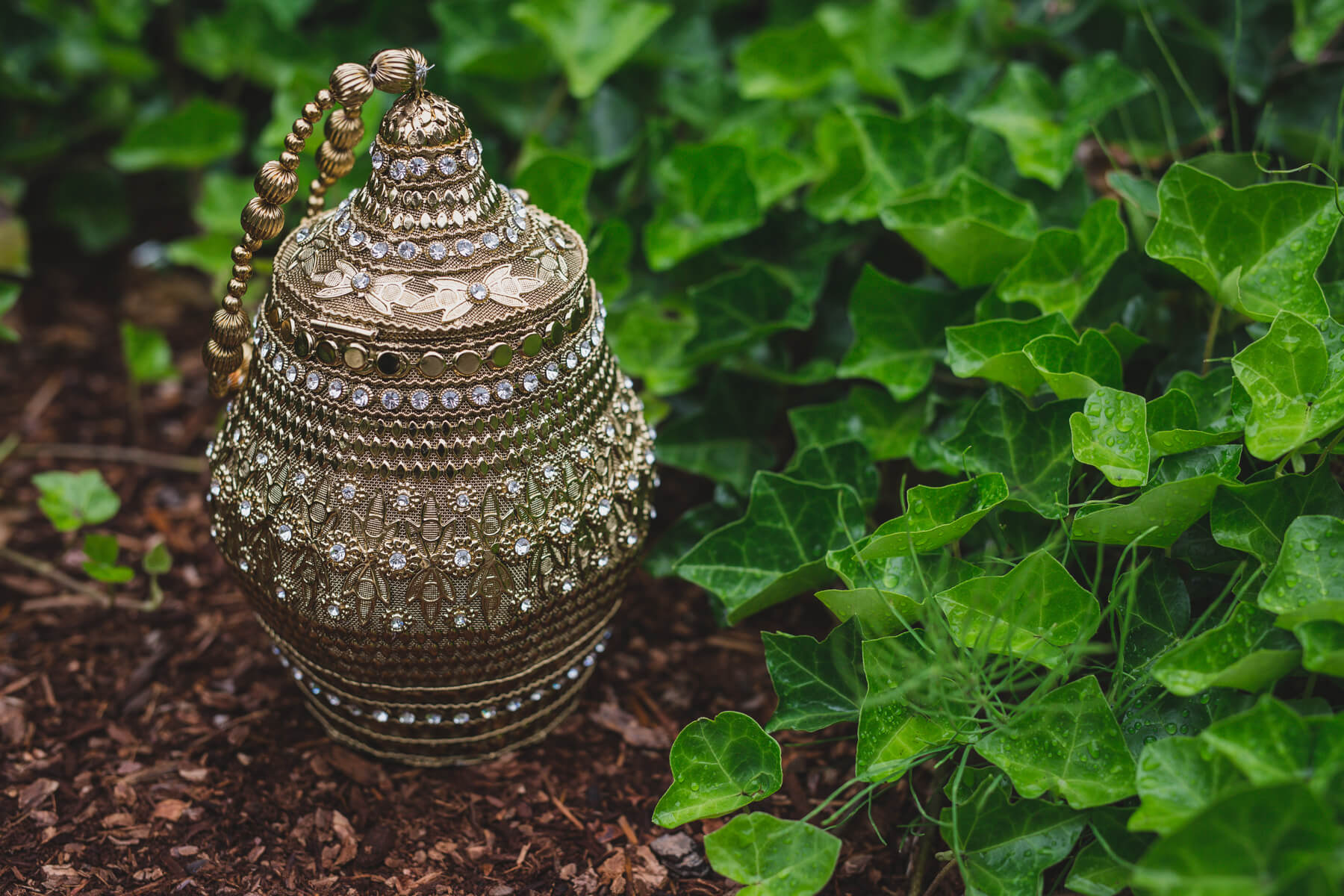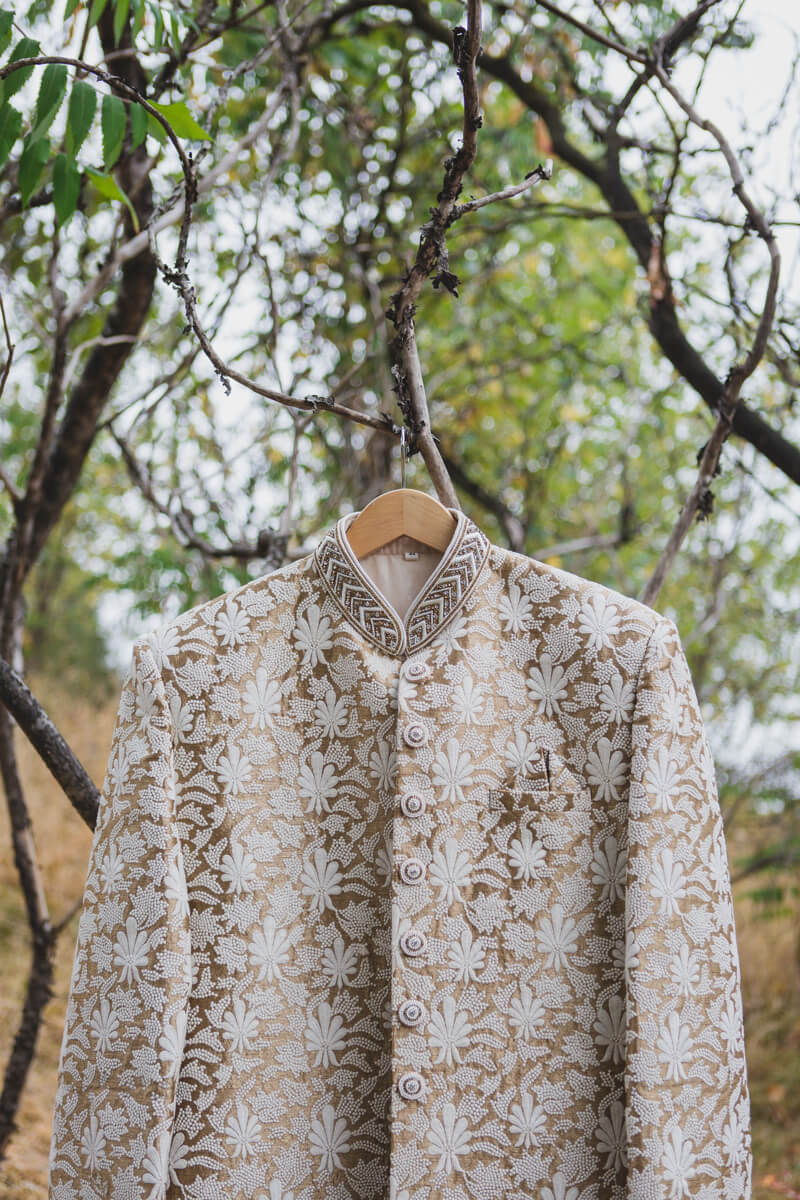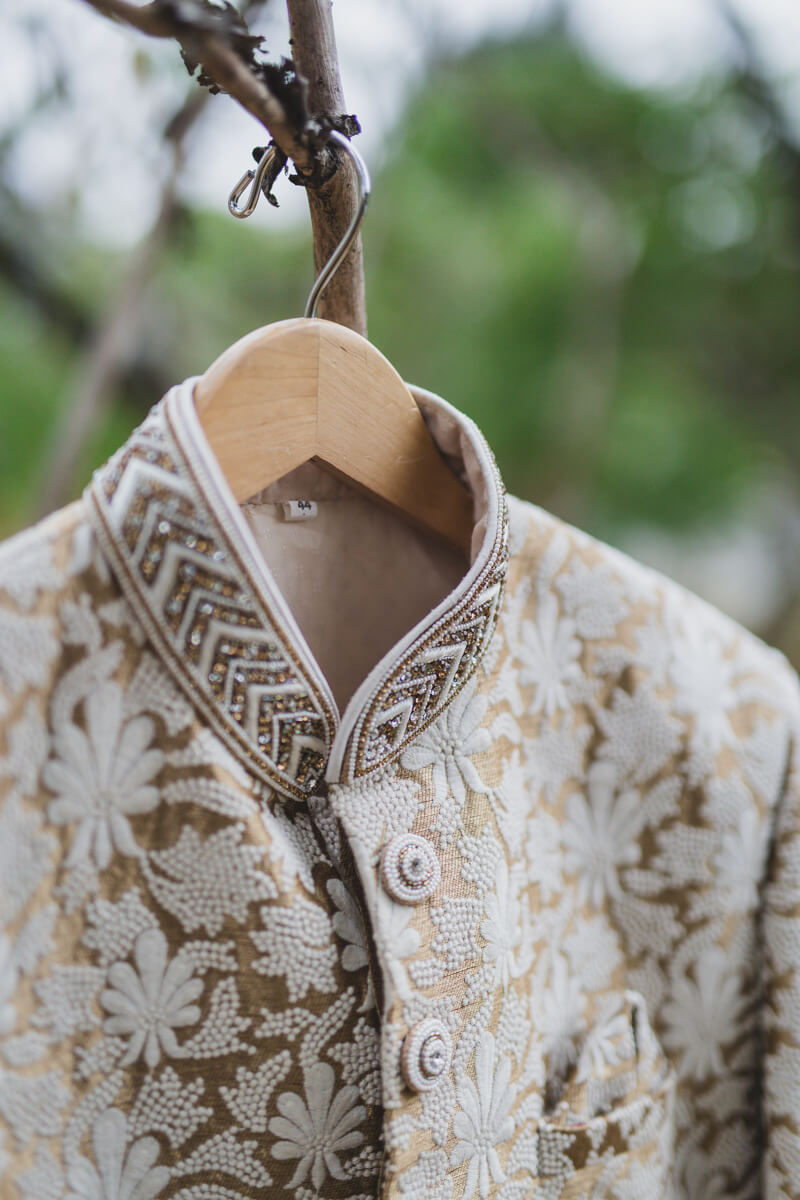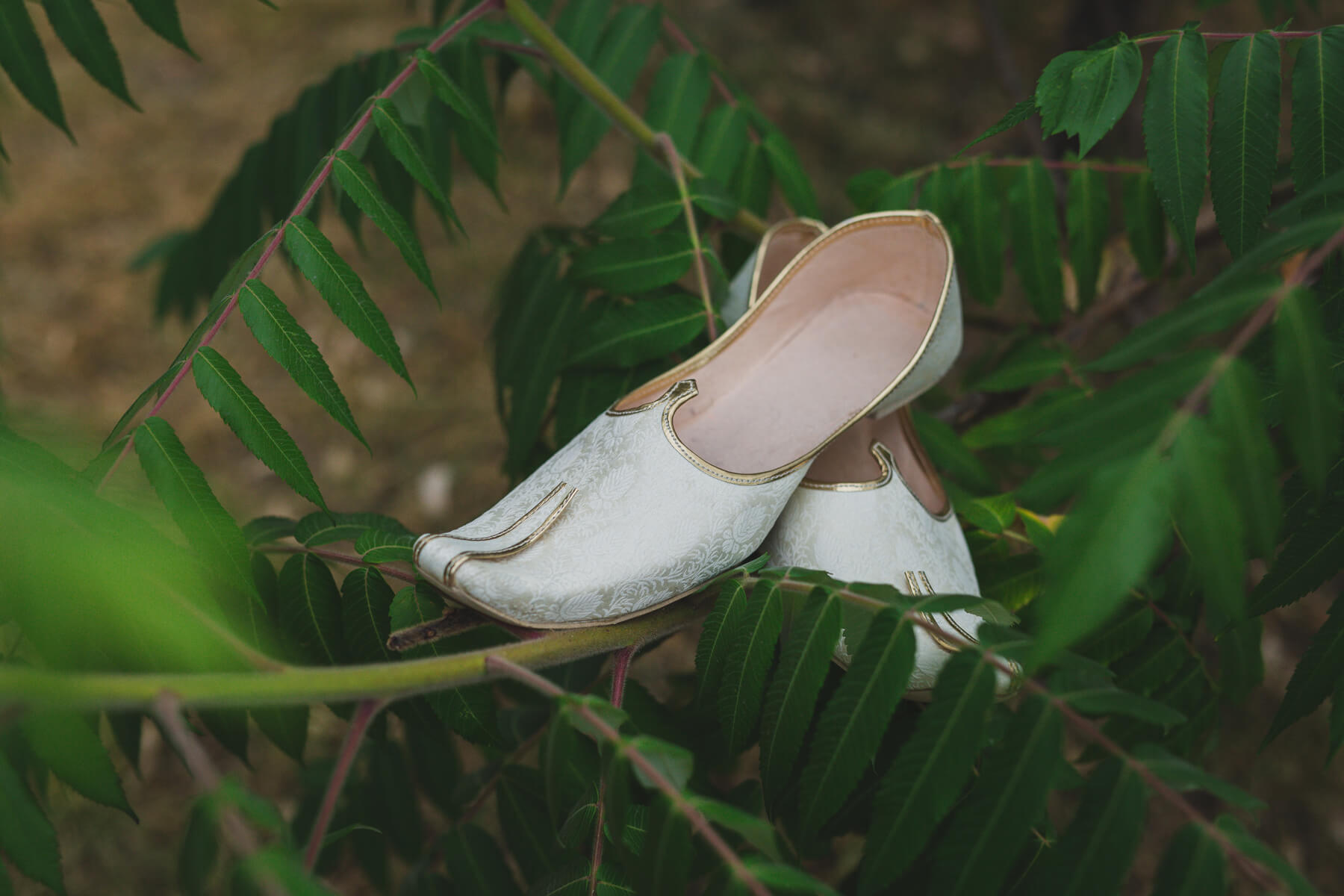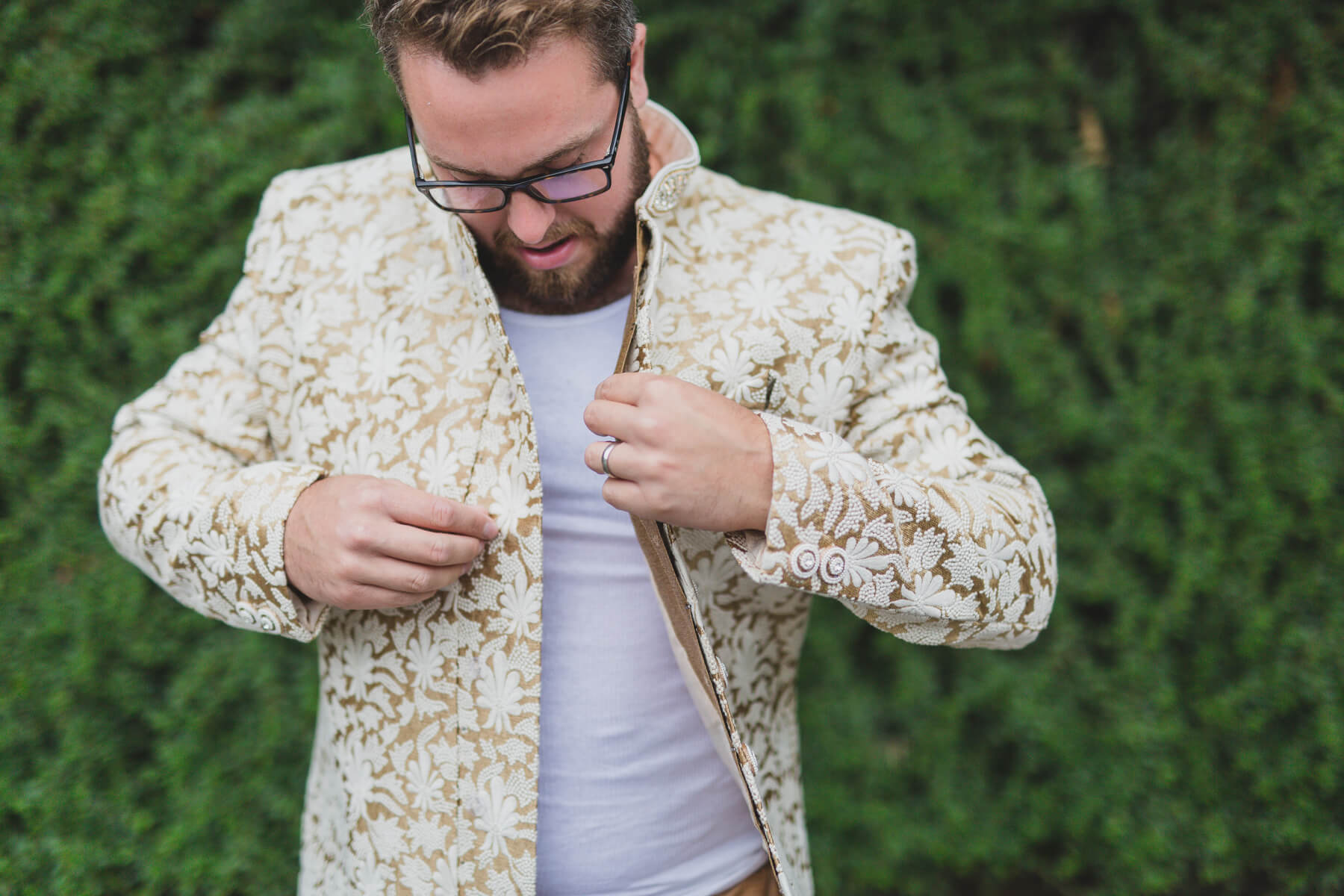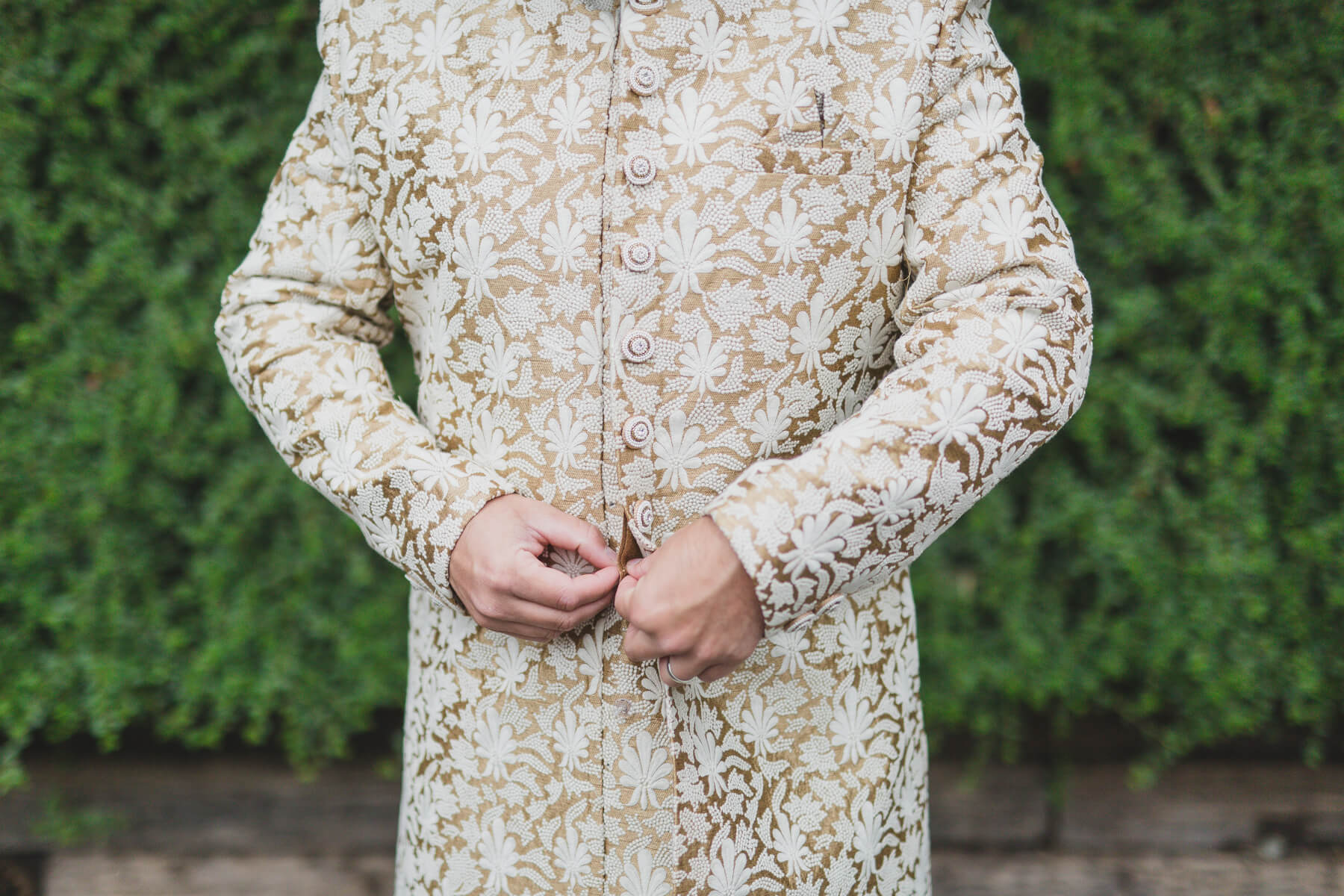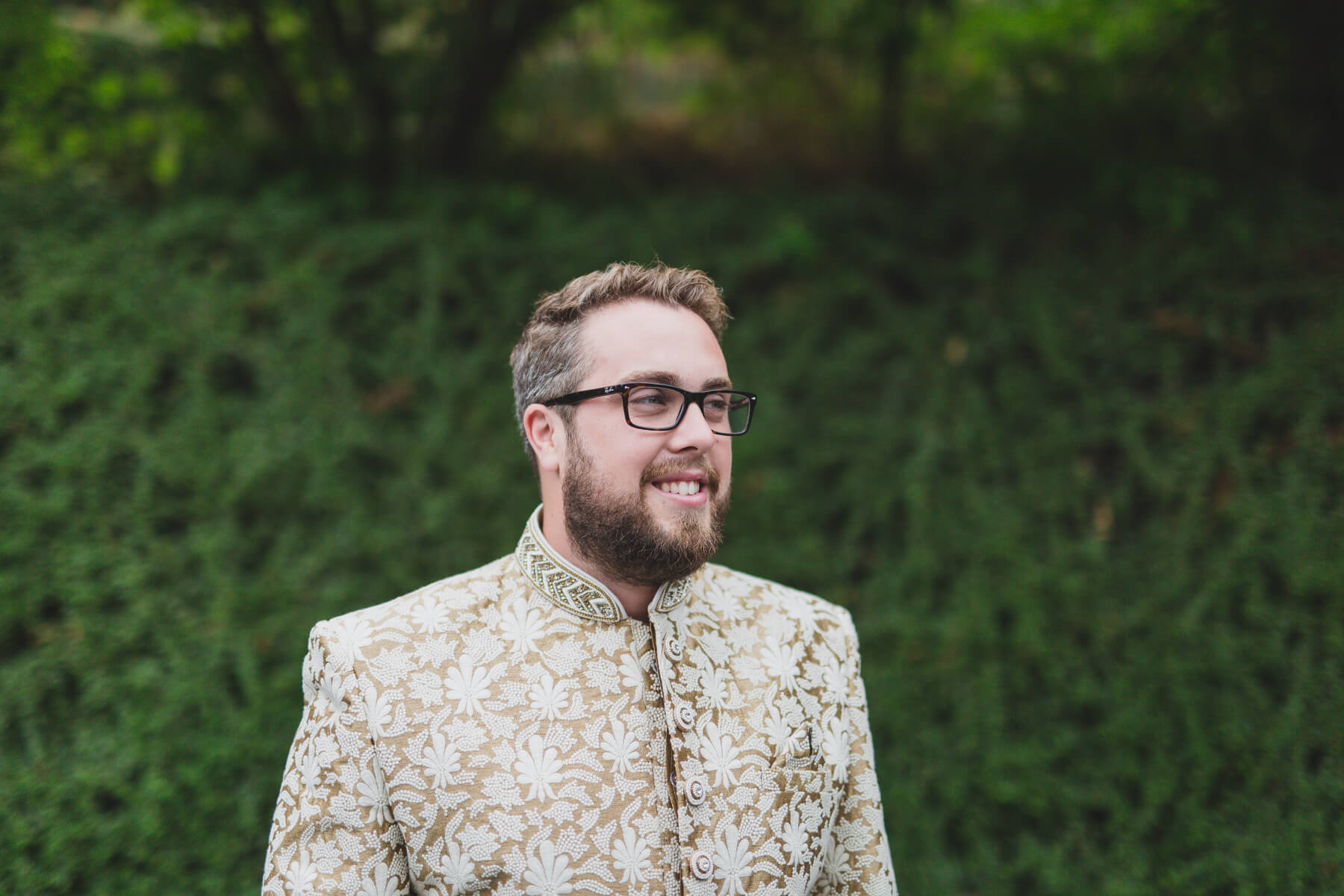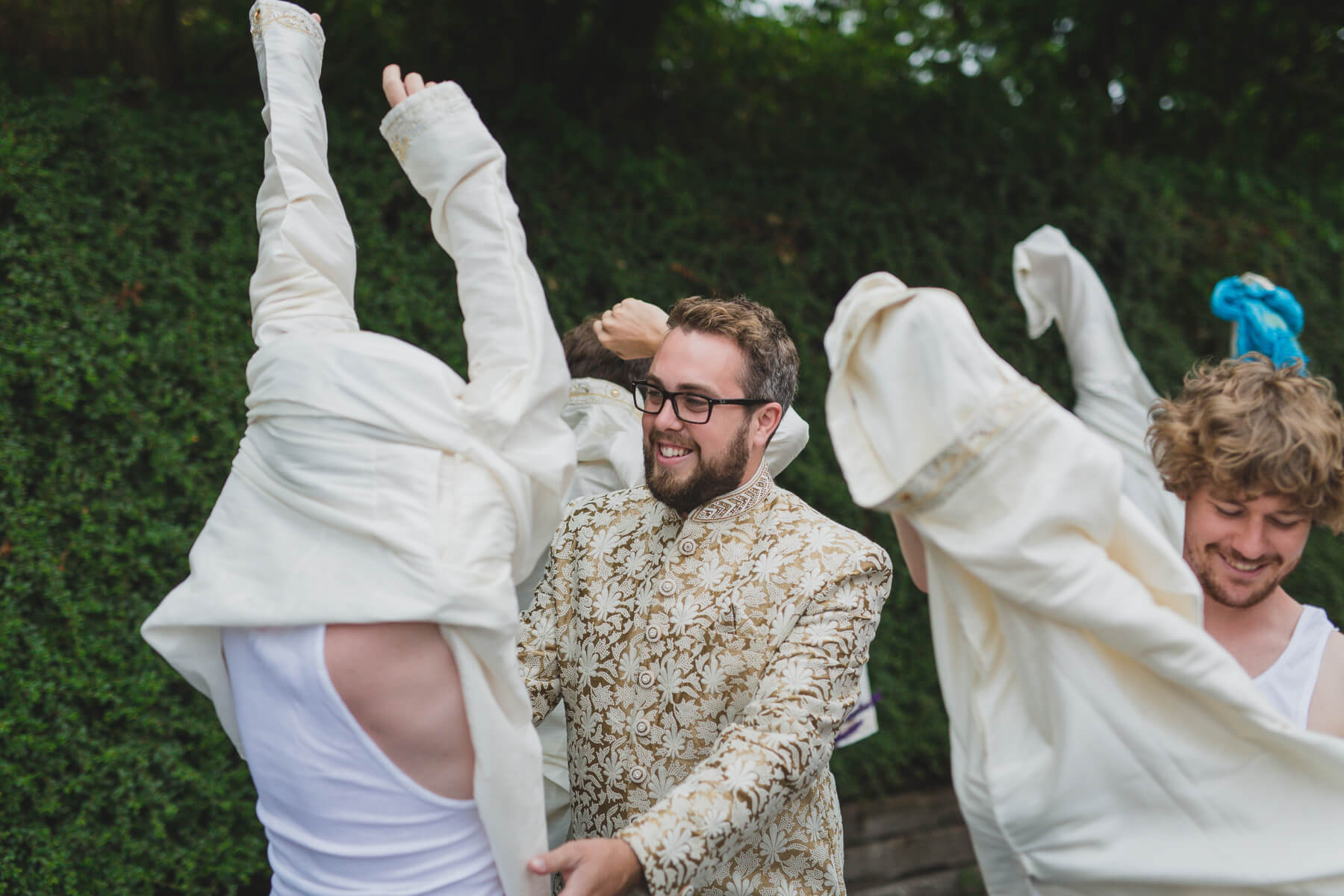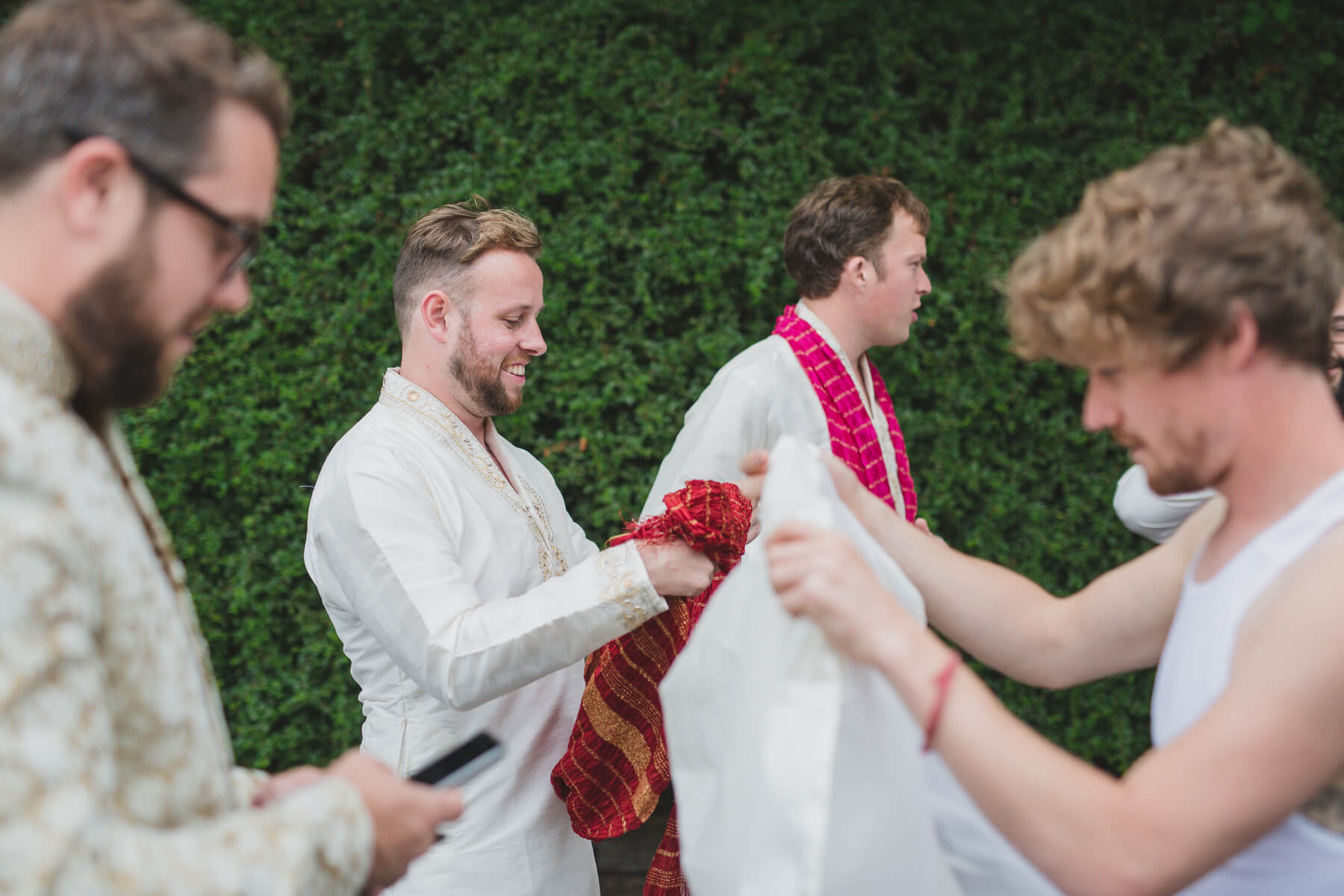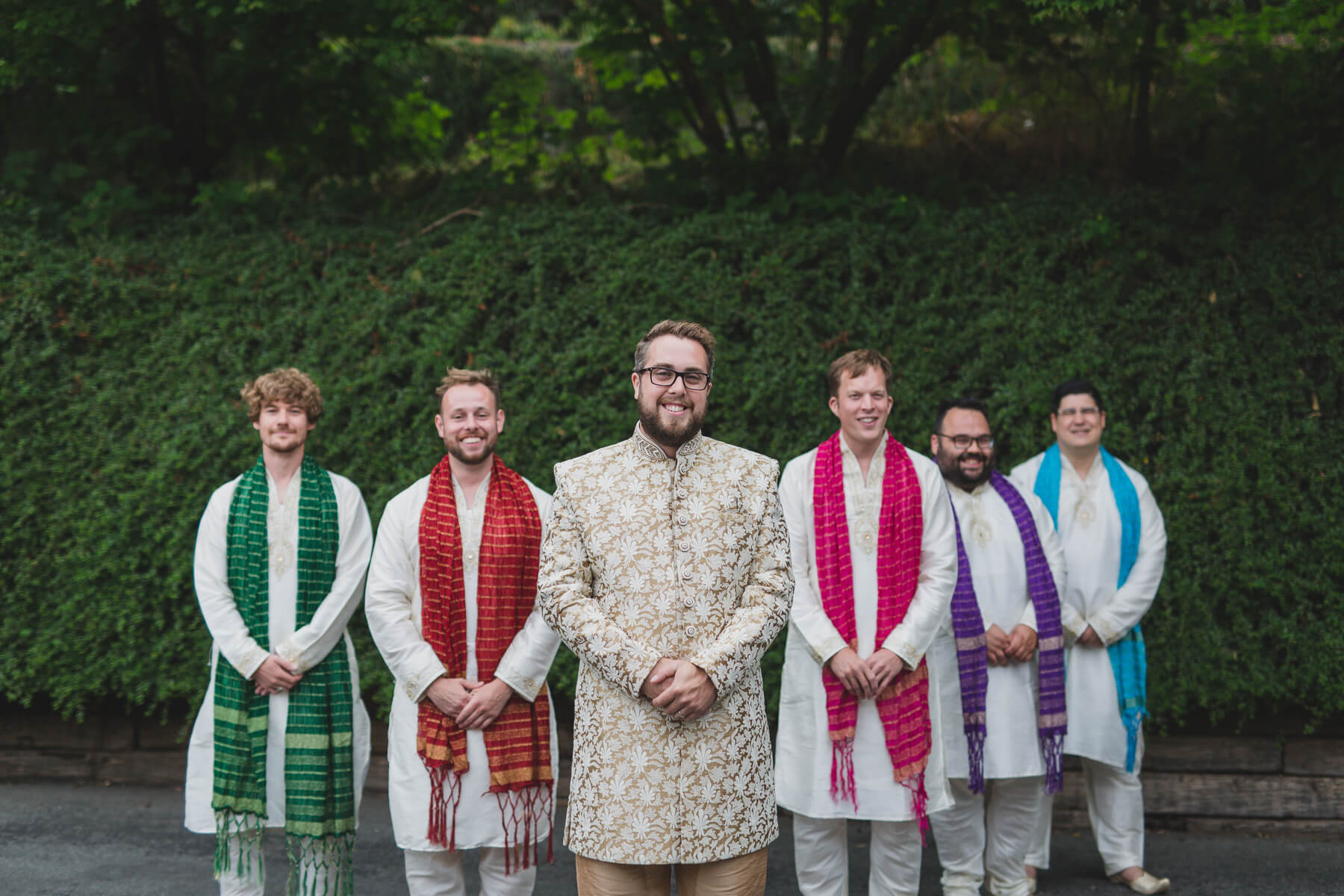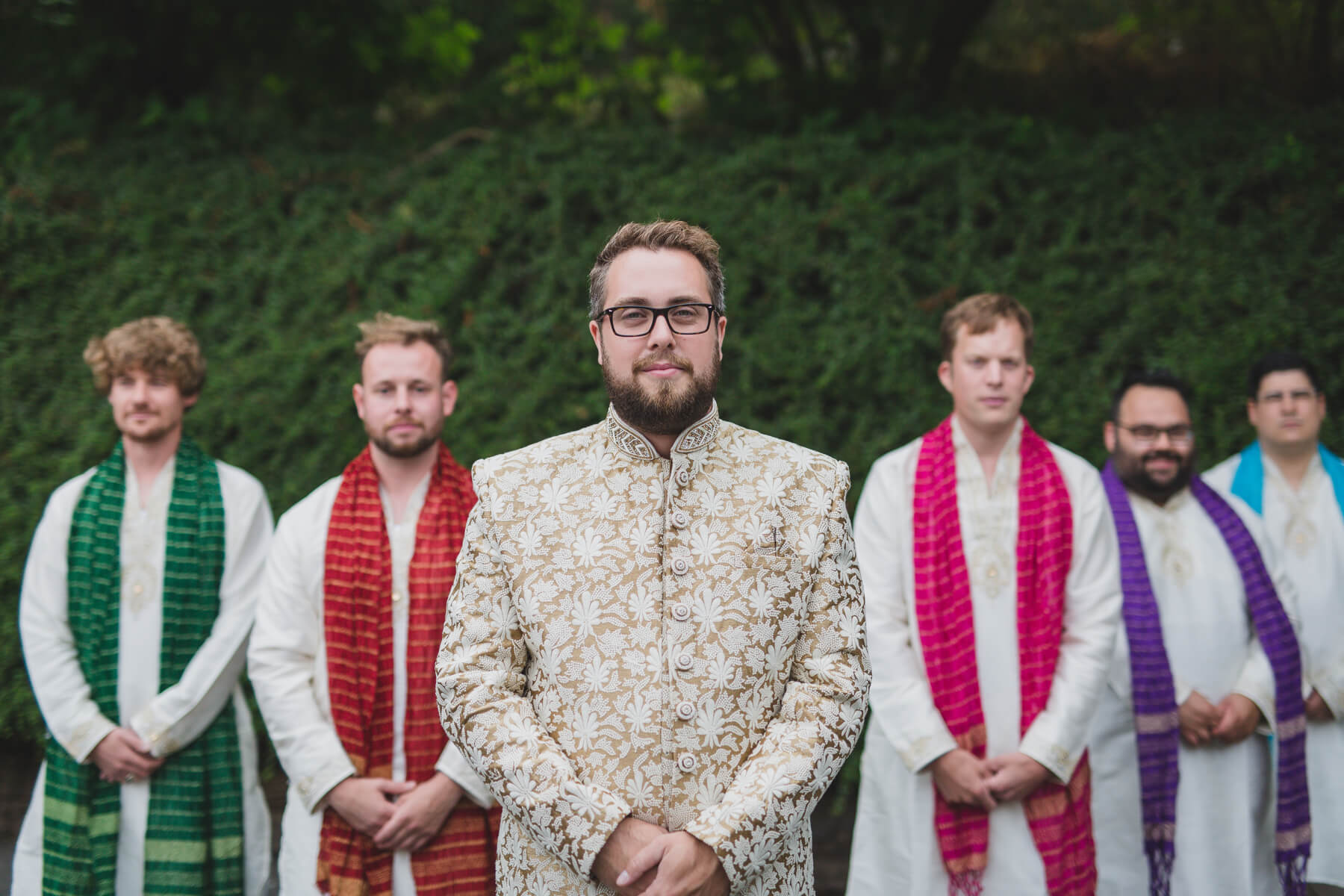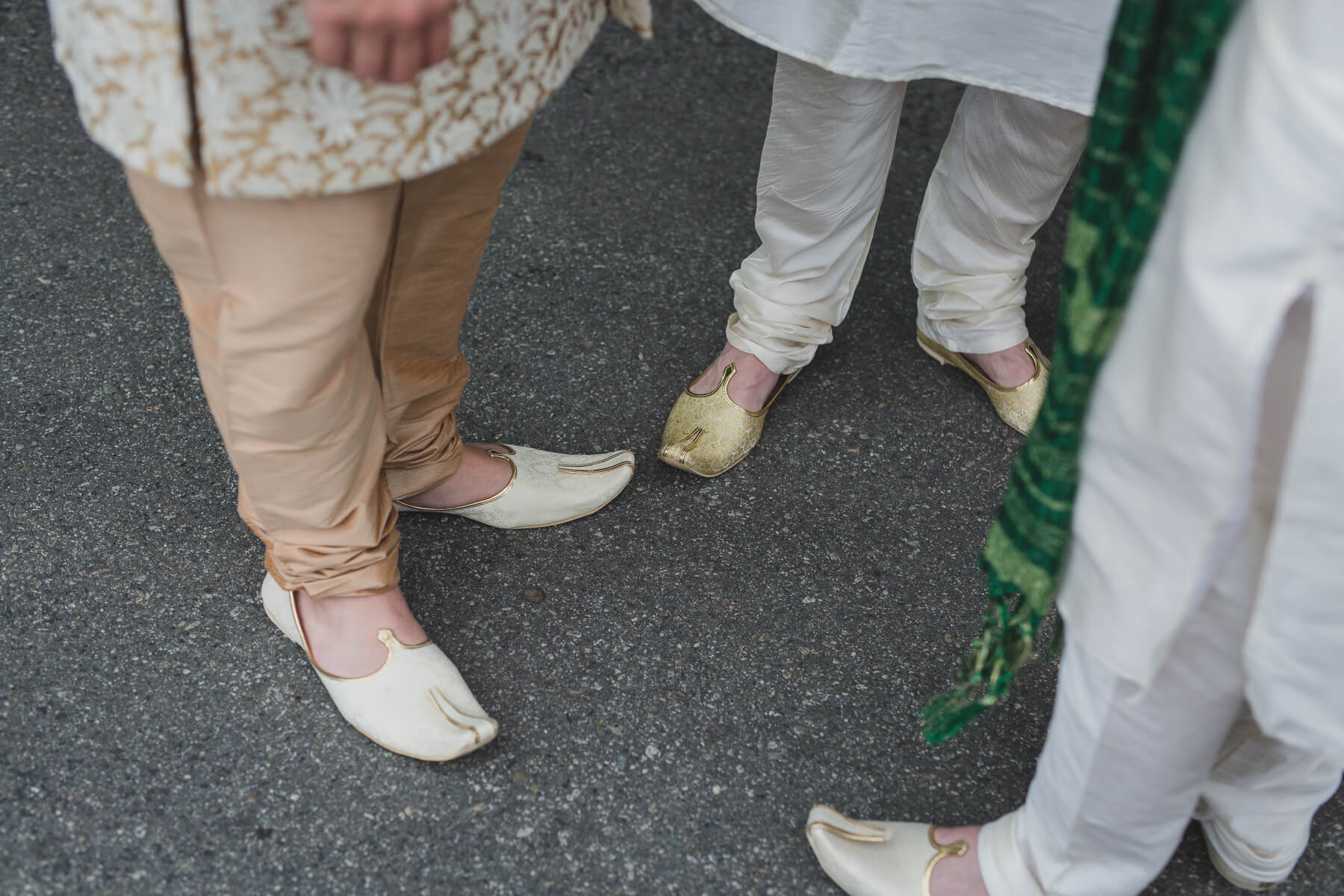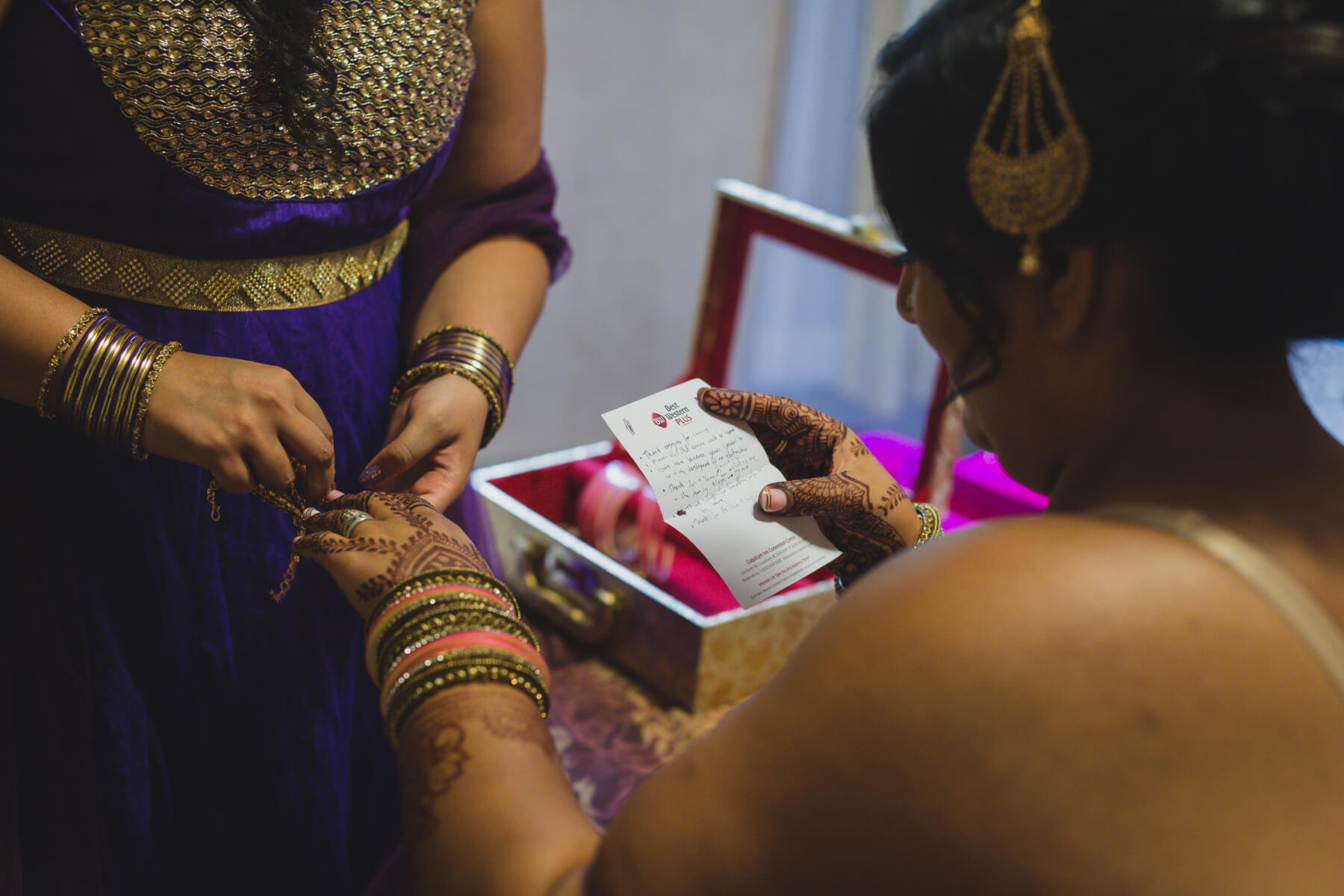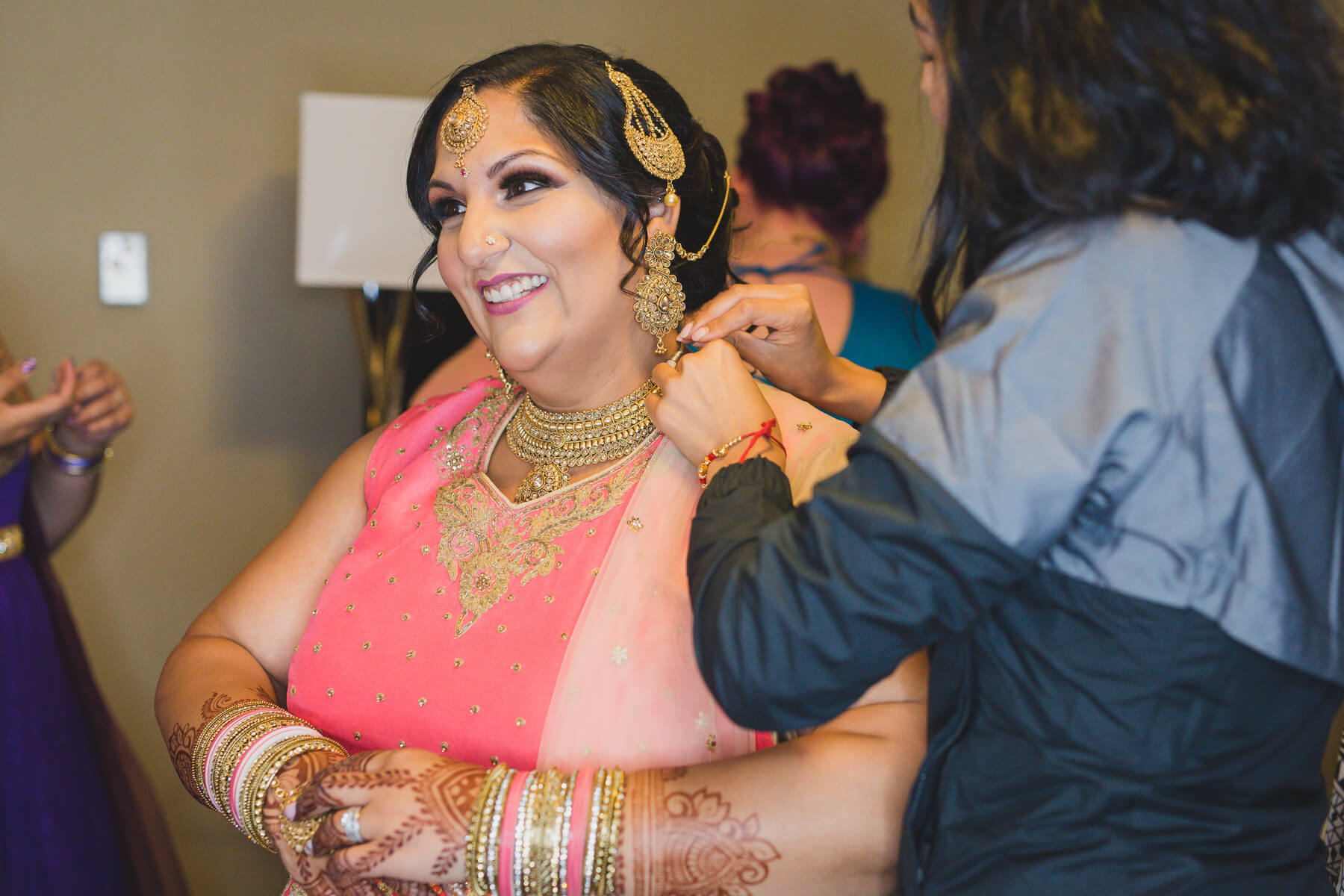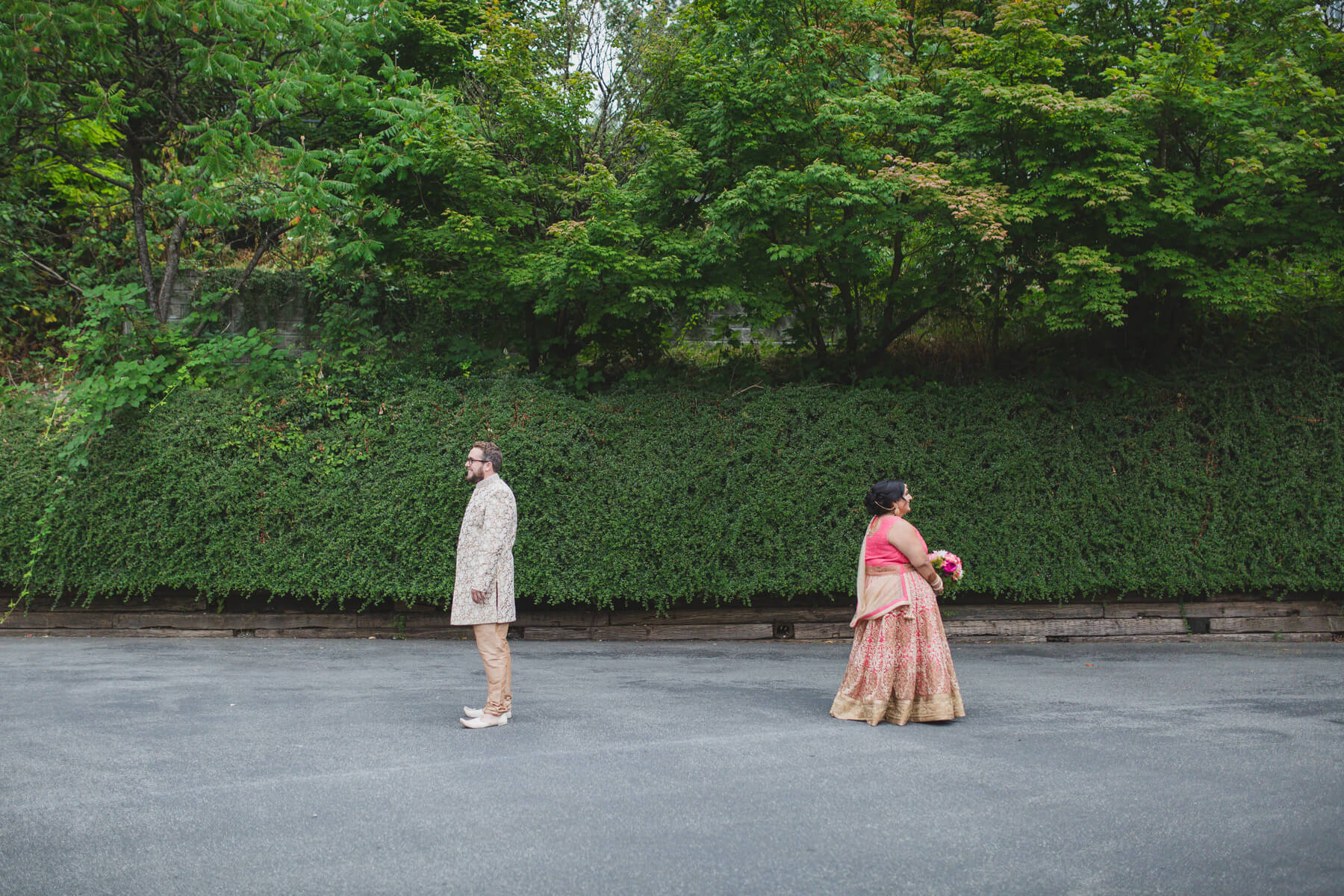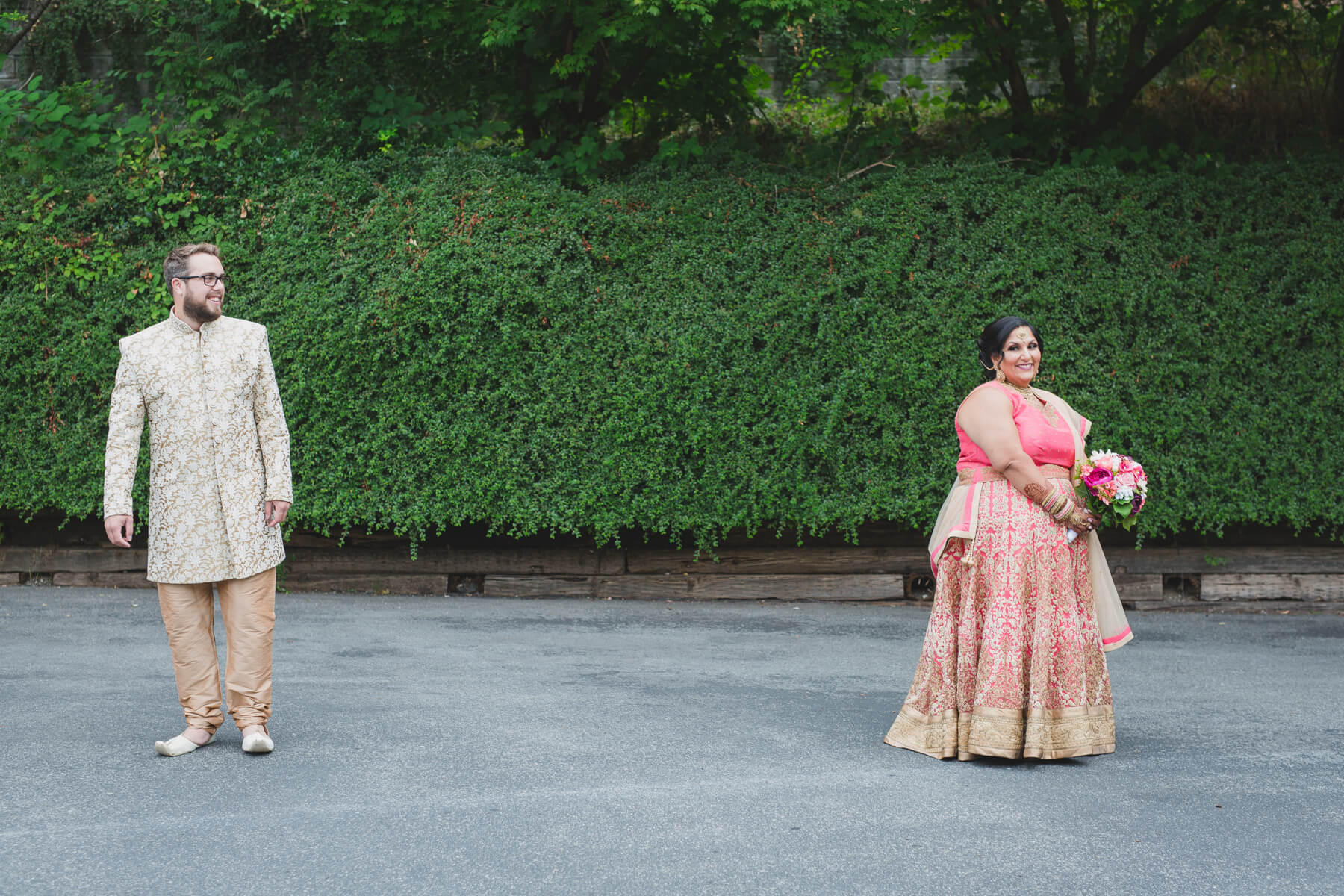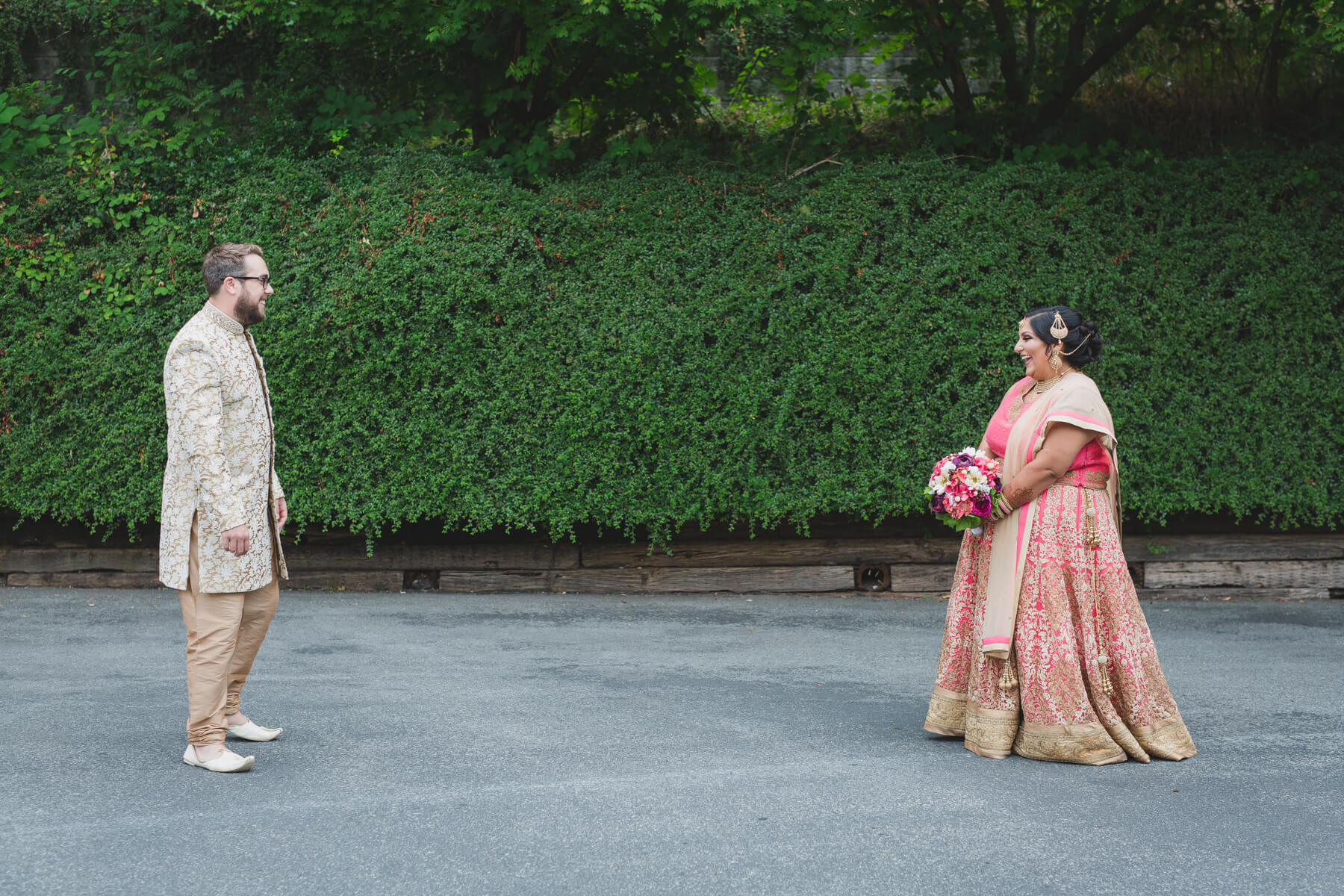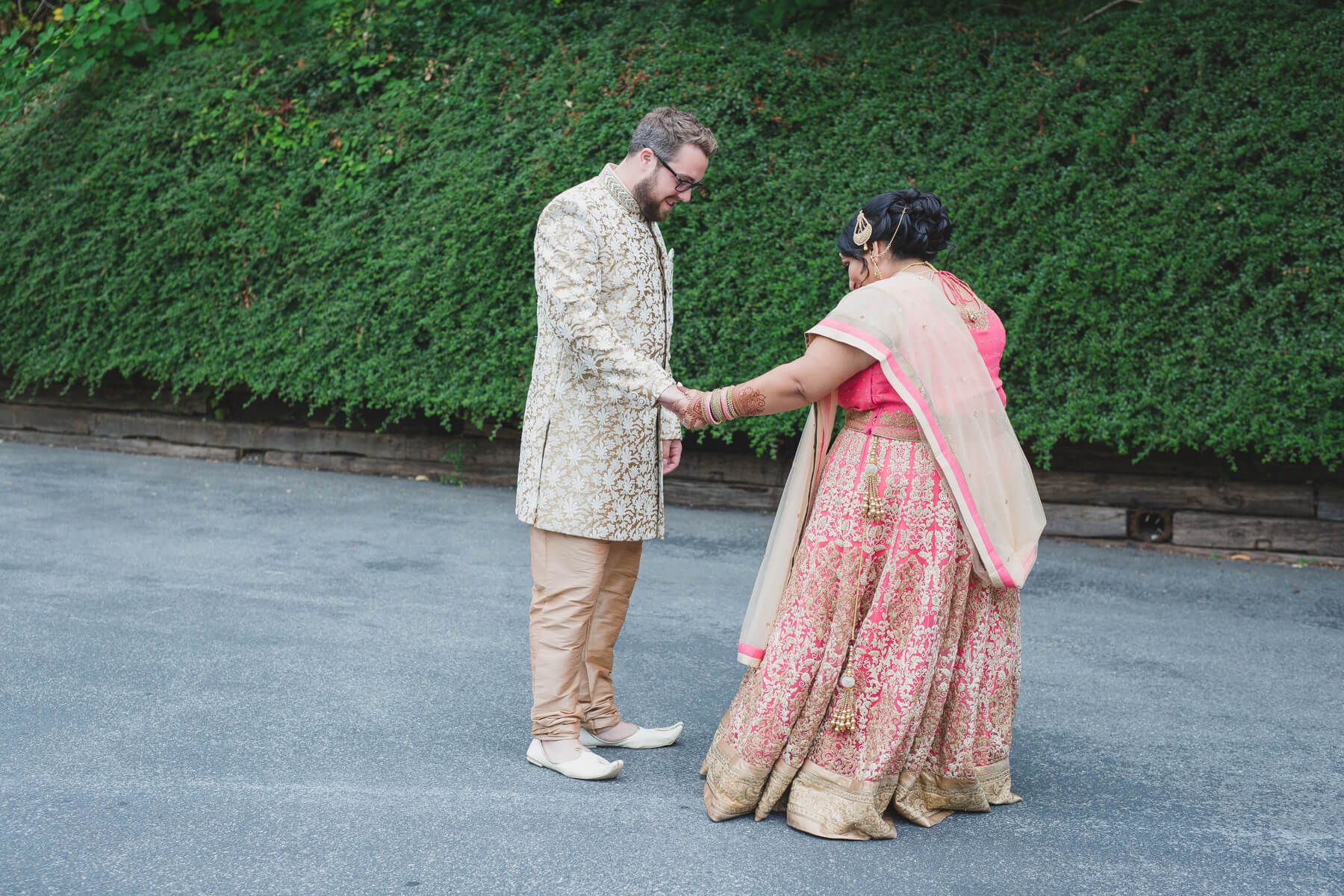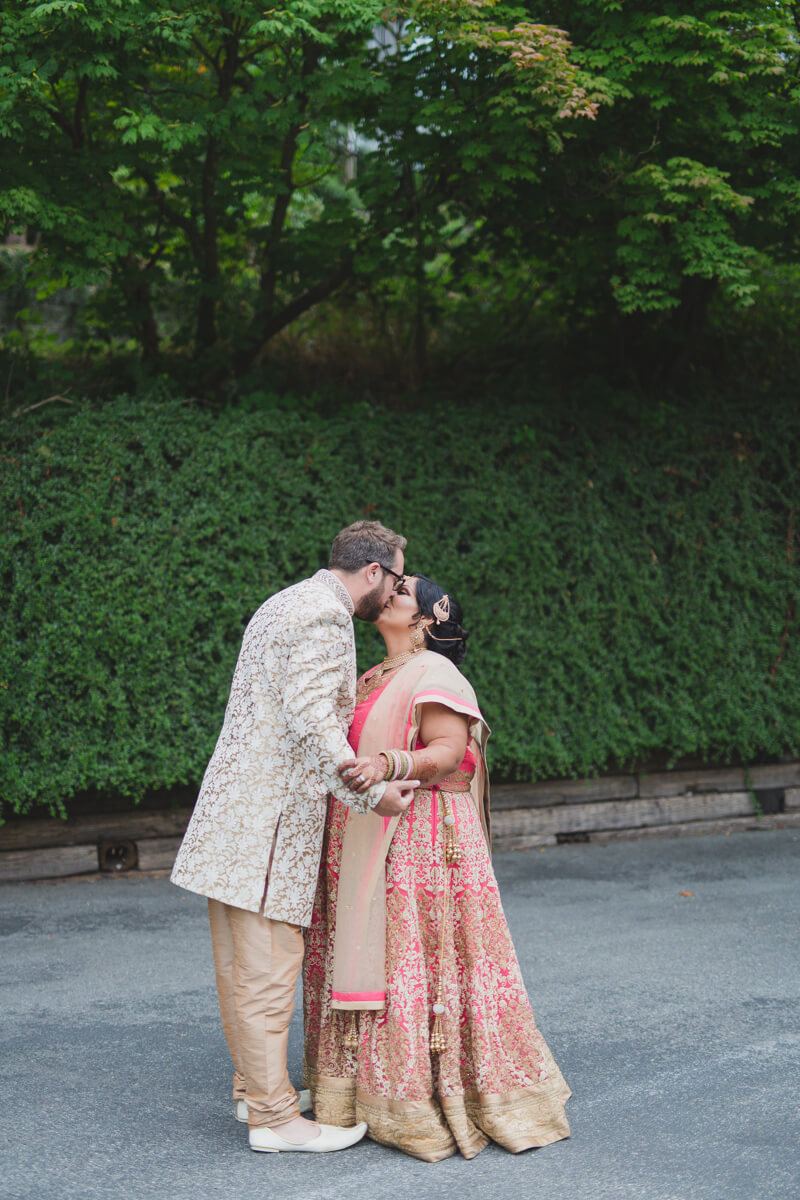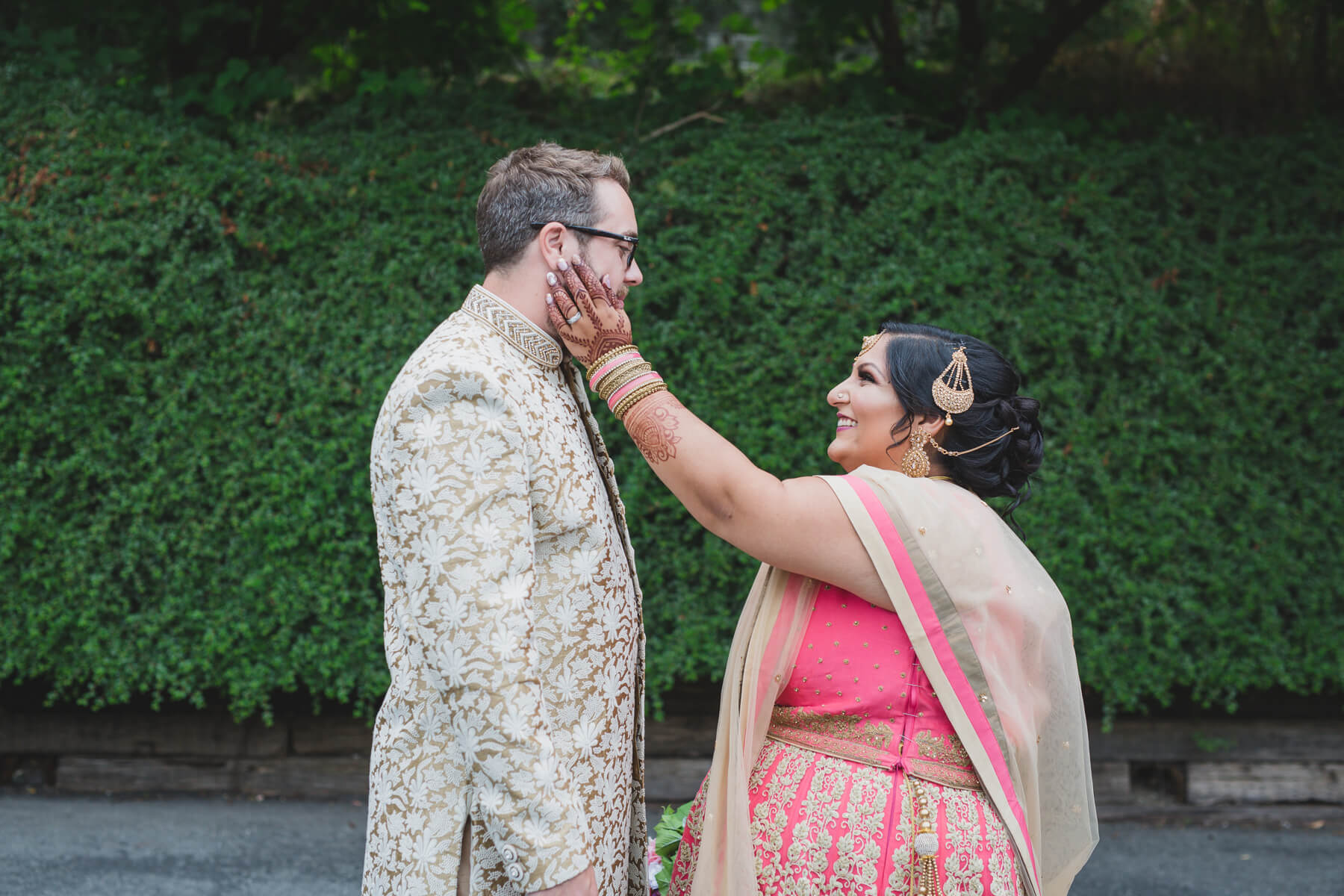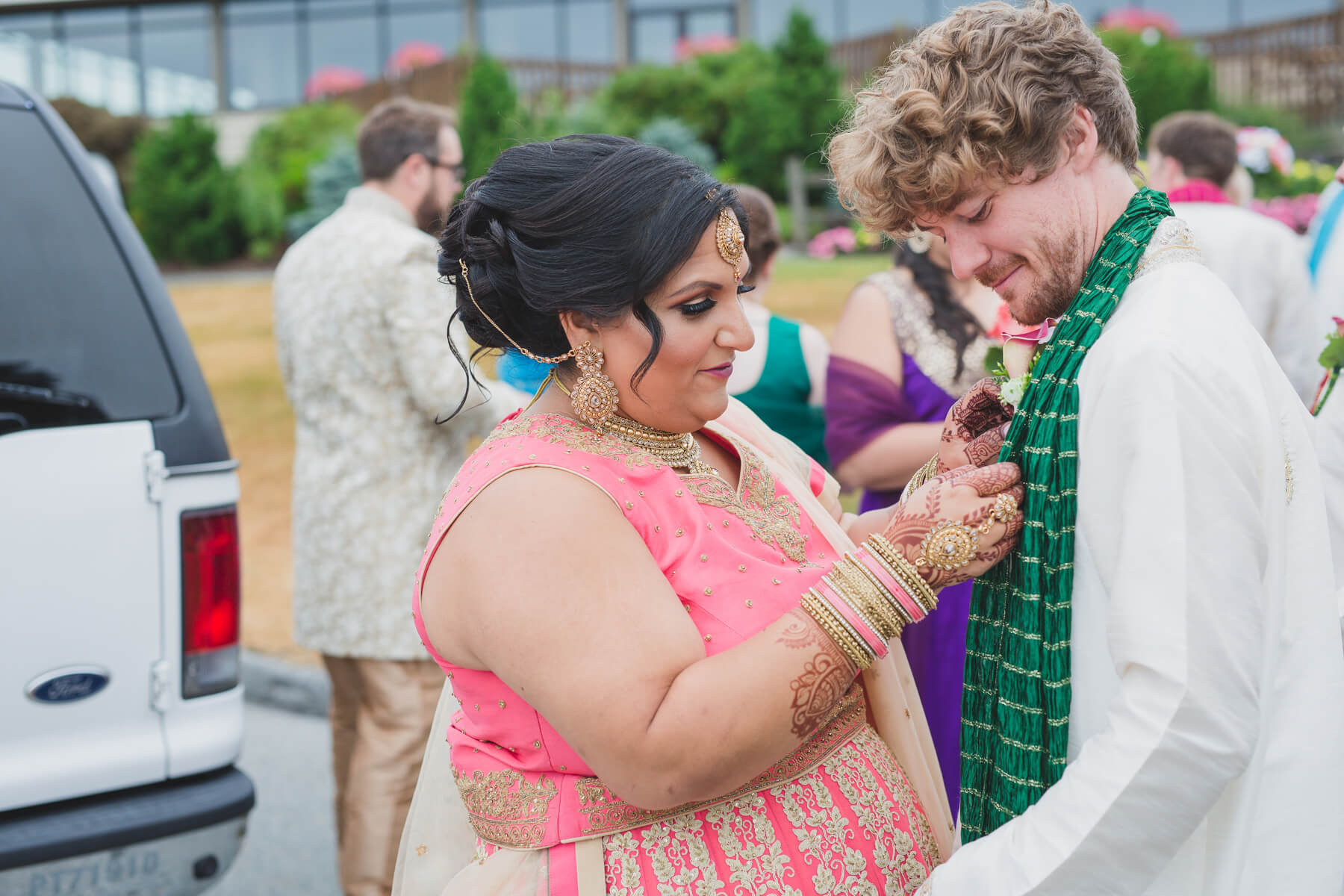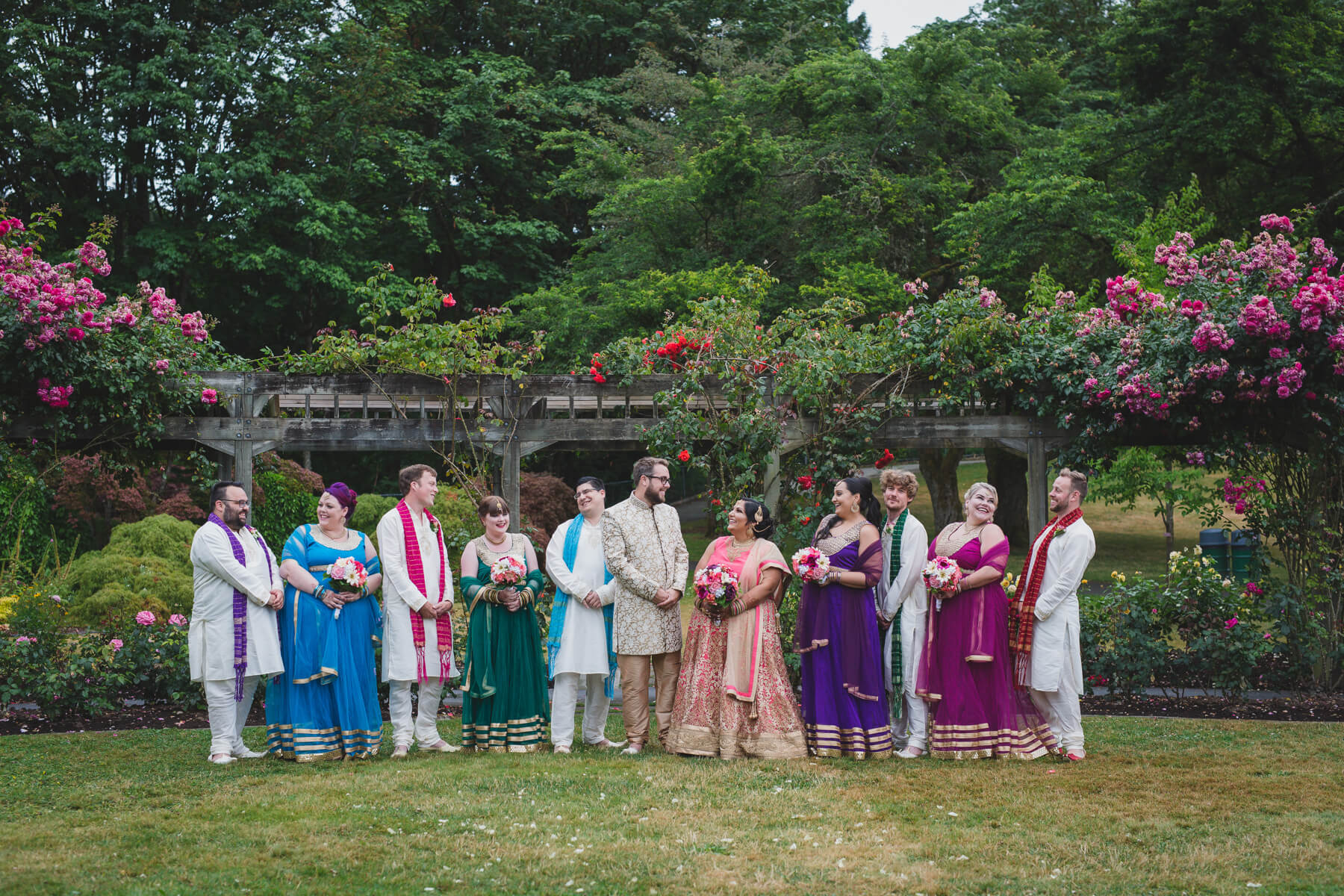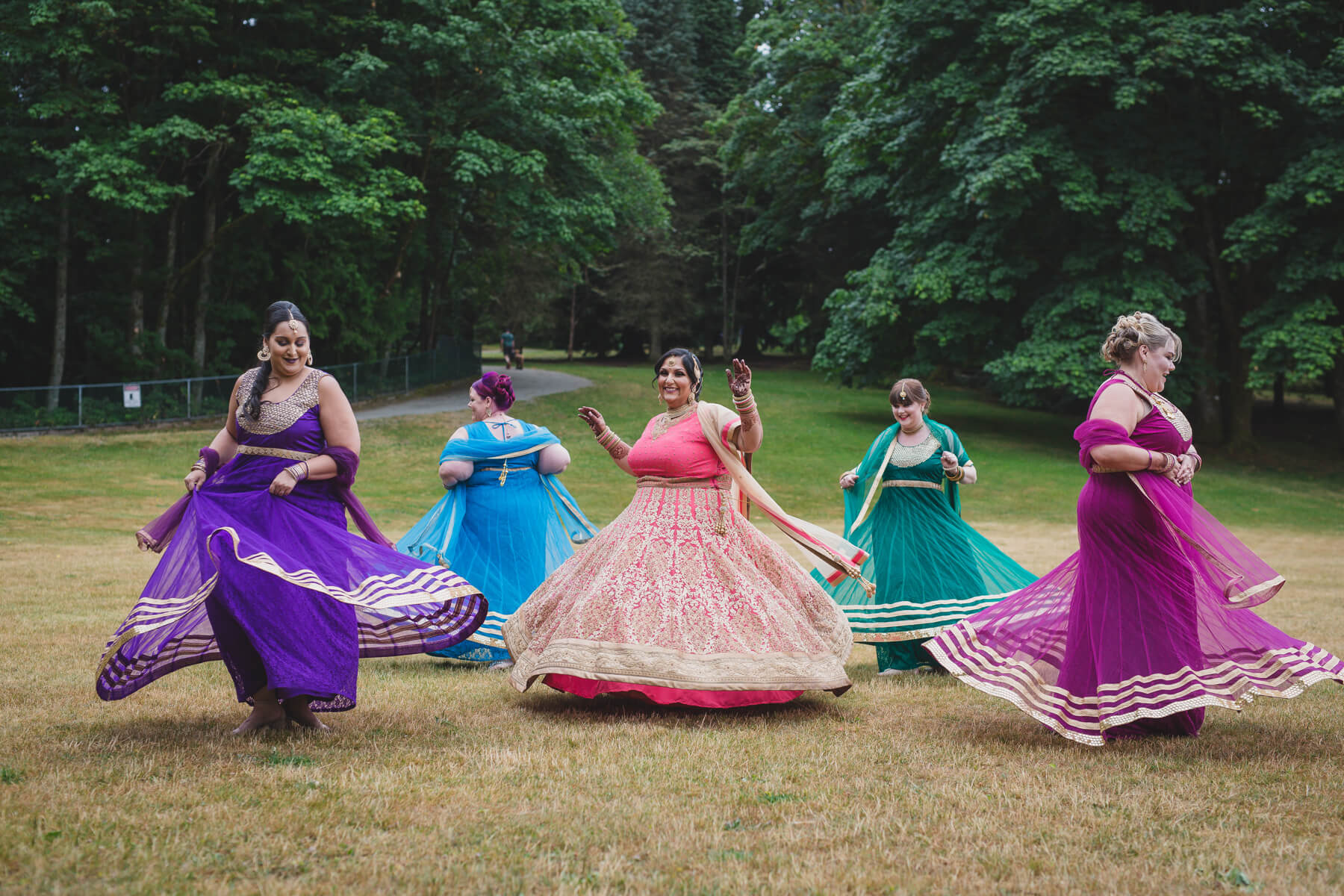 2 of my favourite photo elements in one place! Uncontrollable giggles and colour!
.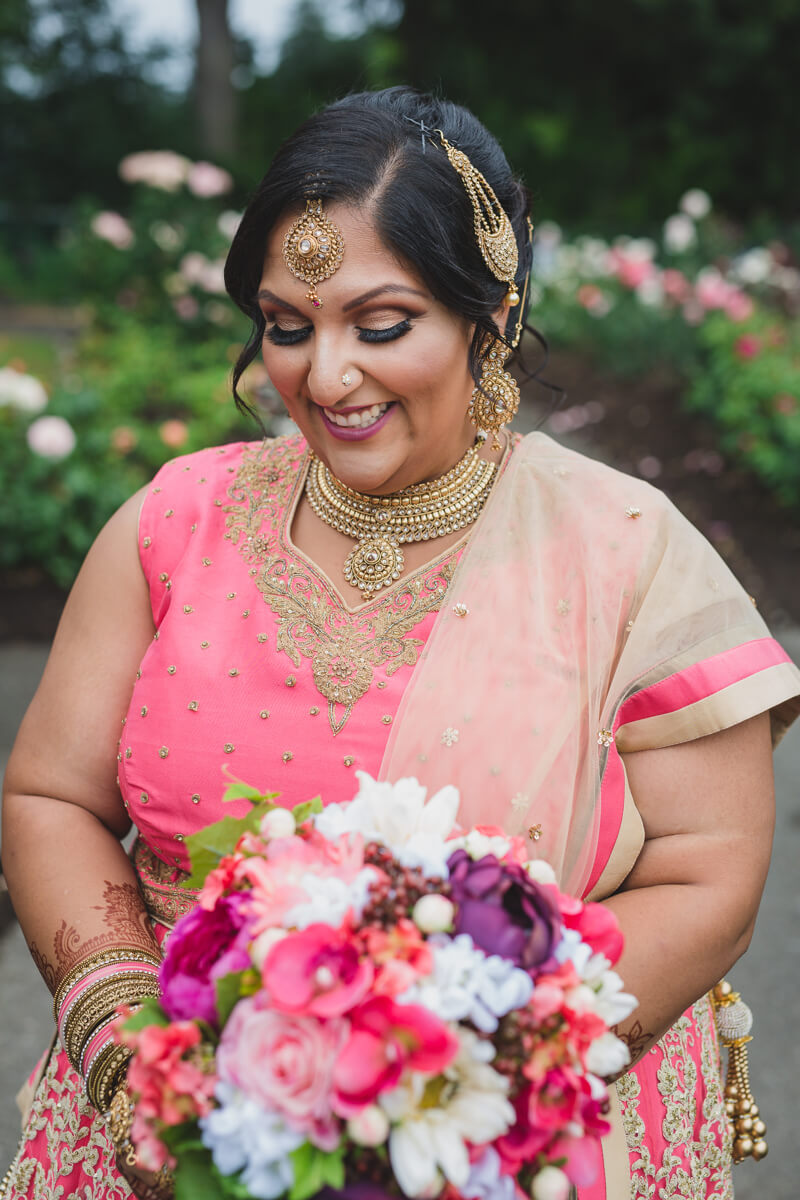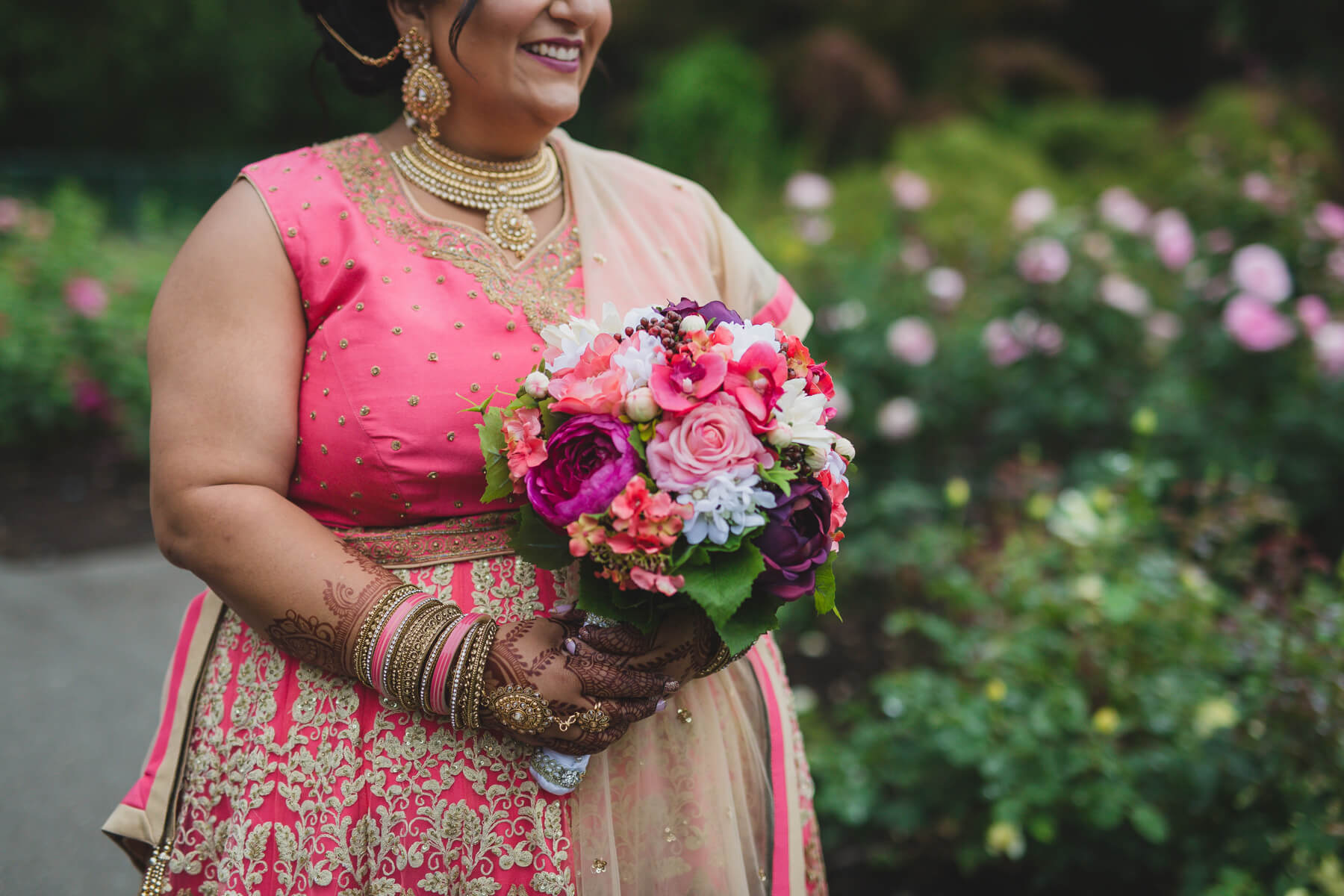 What aammmaaaazing henna art by Munira's Mehndi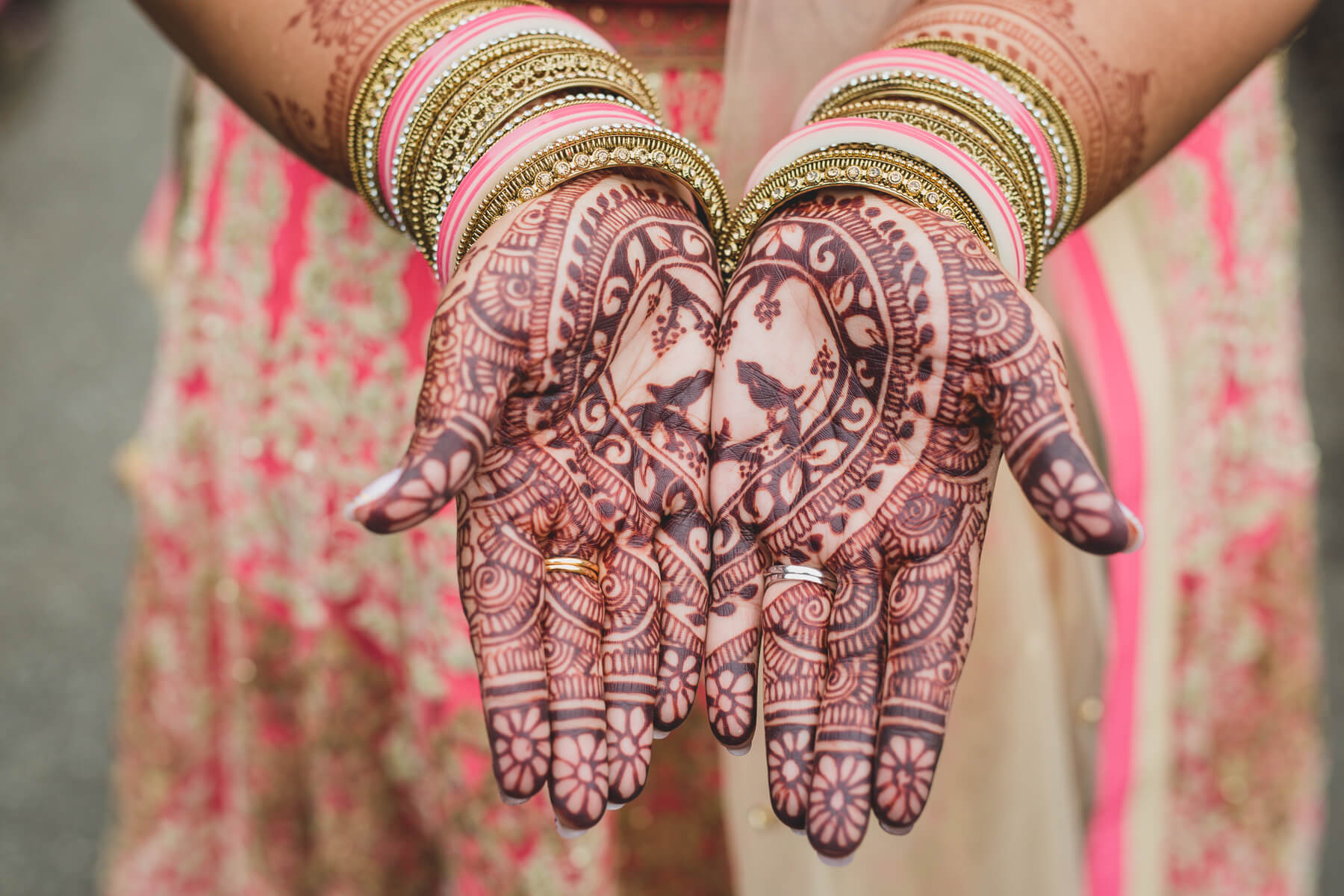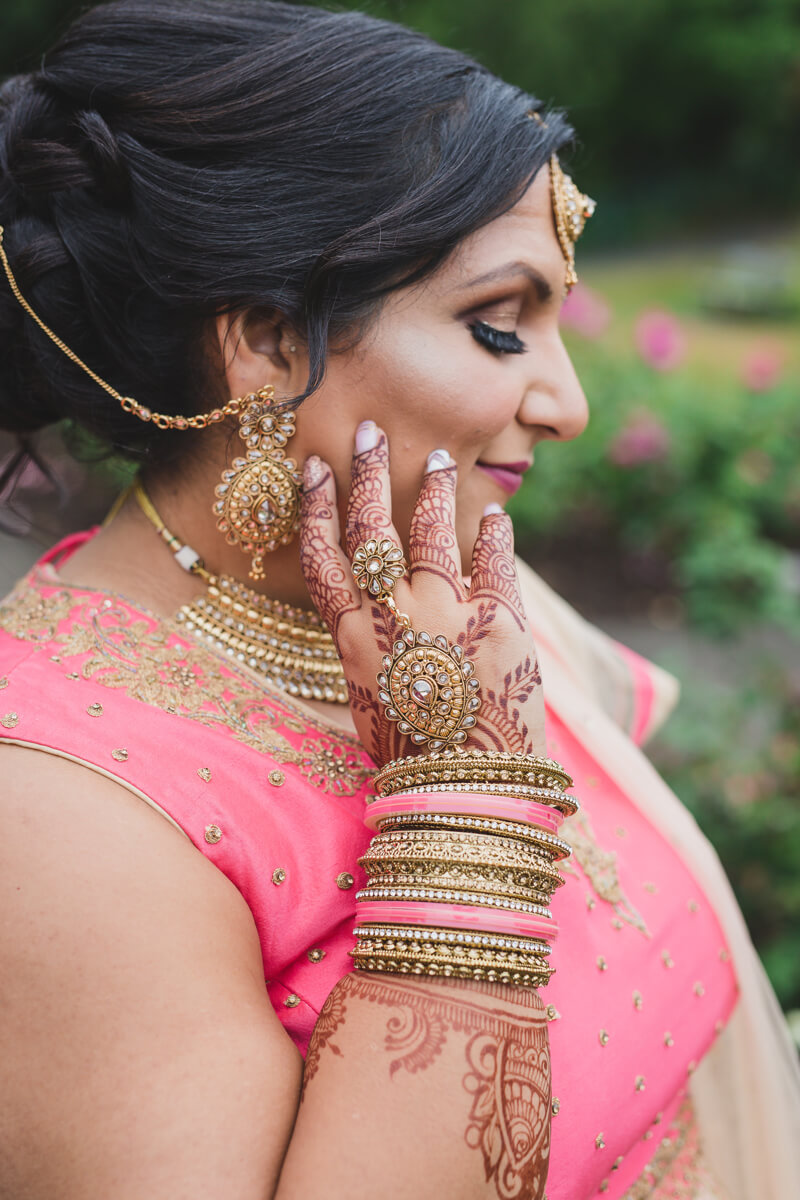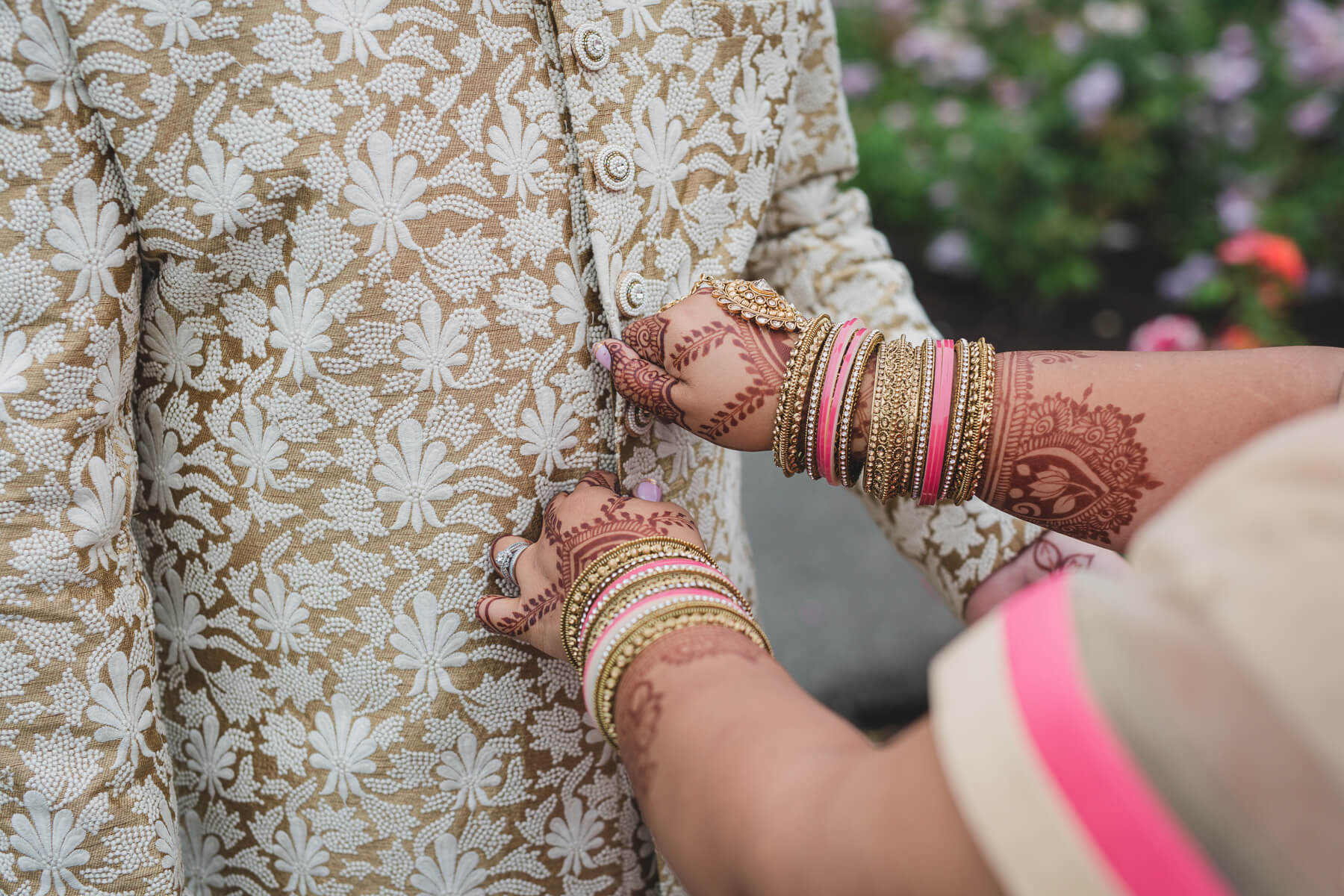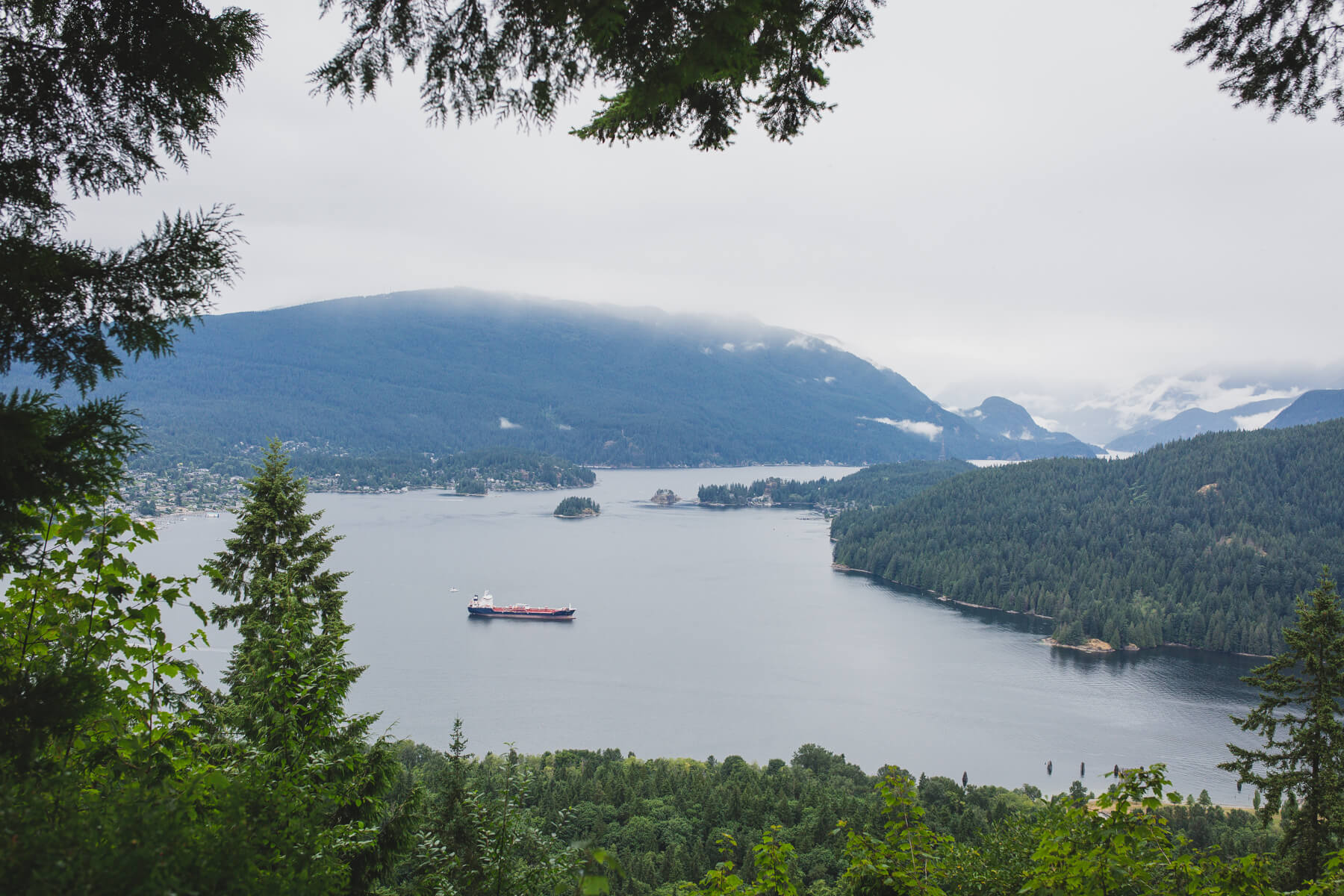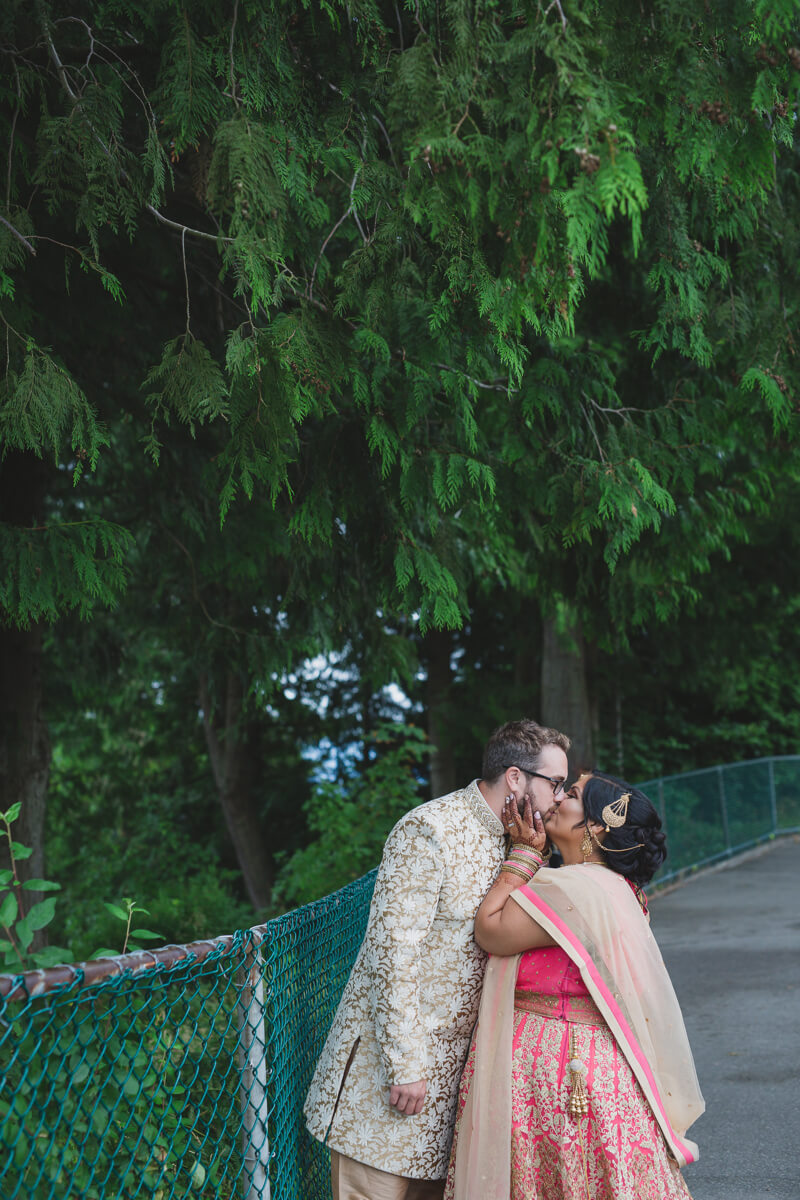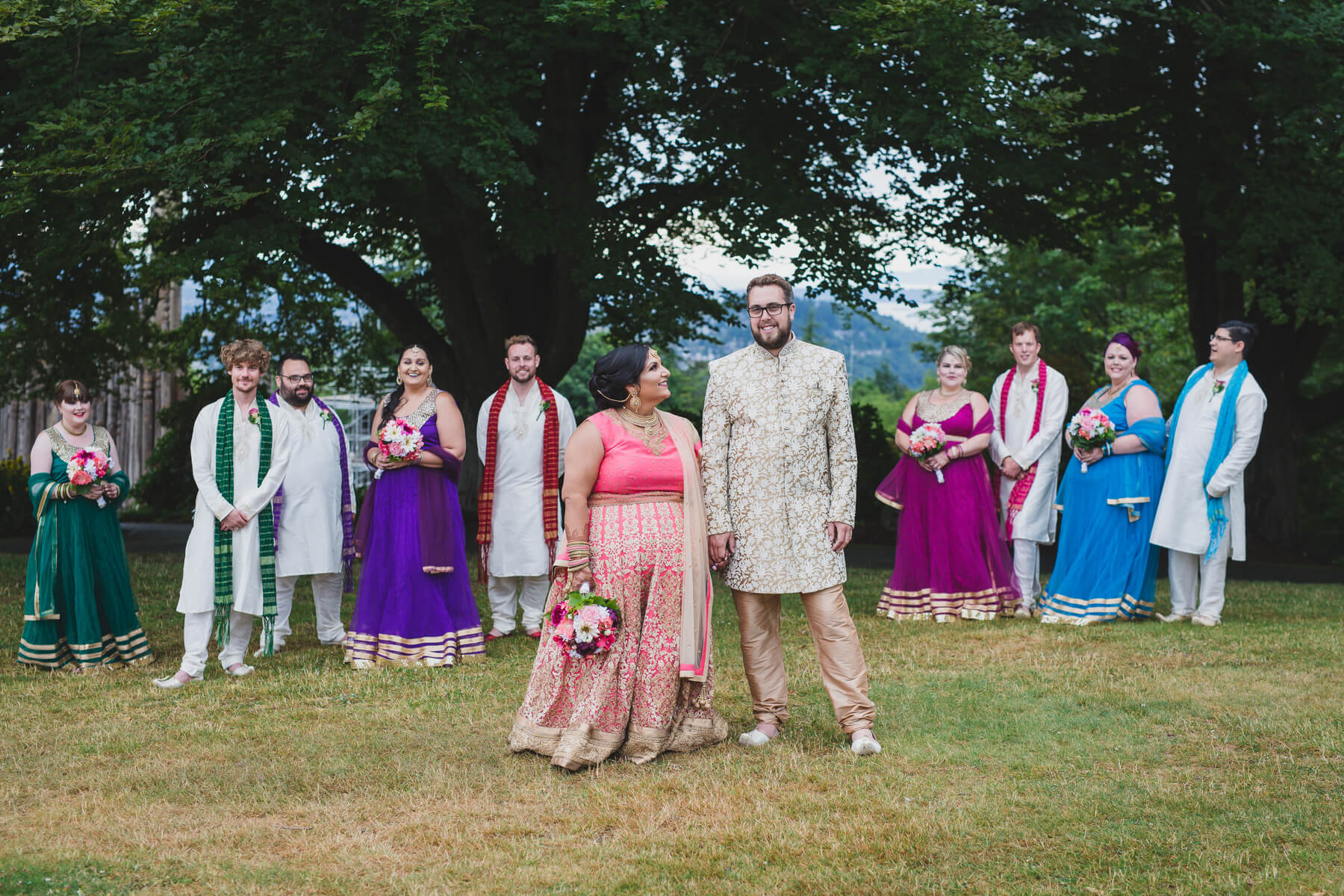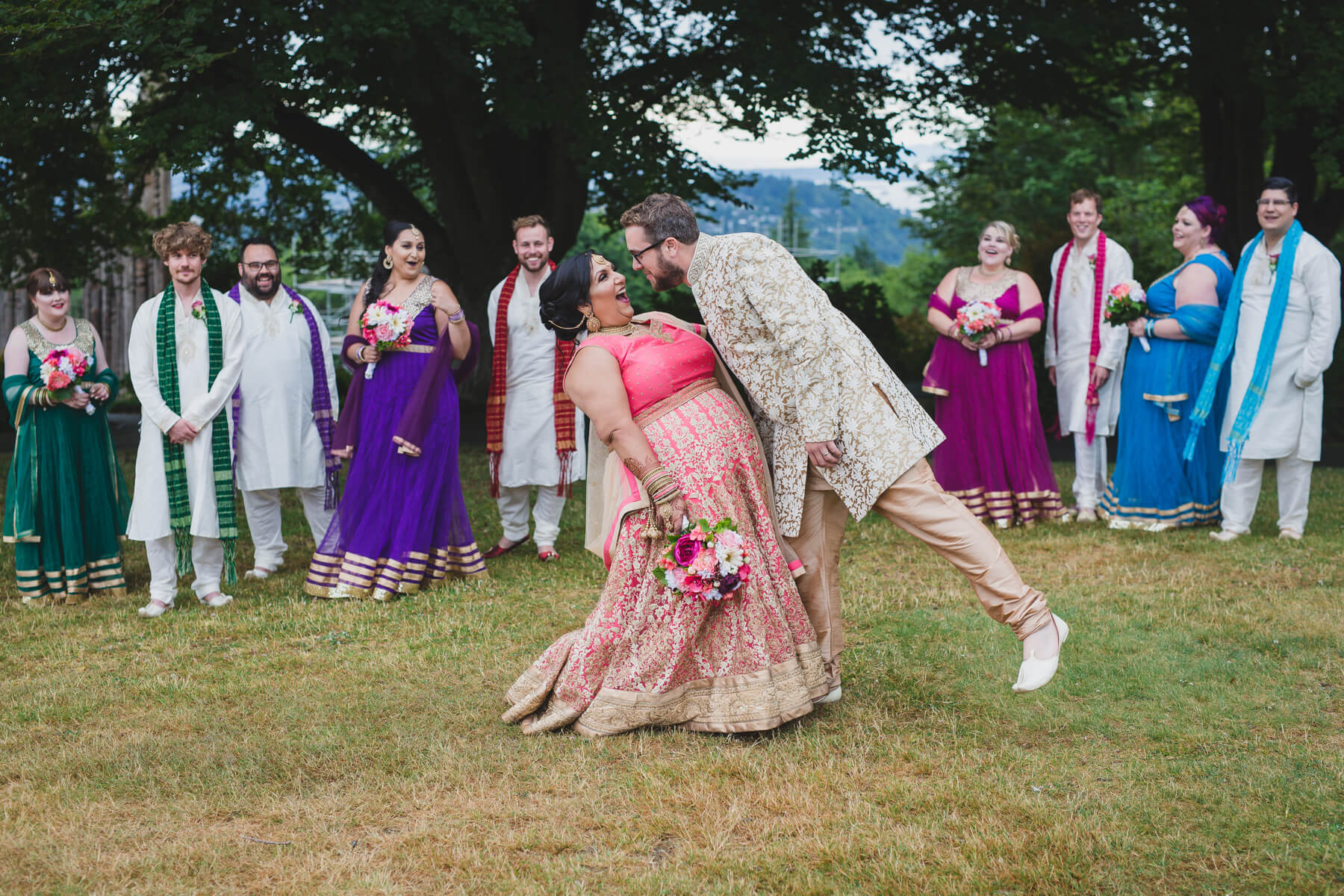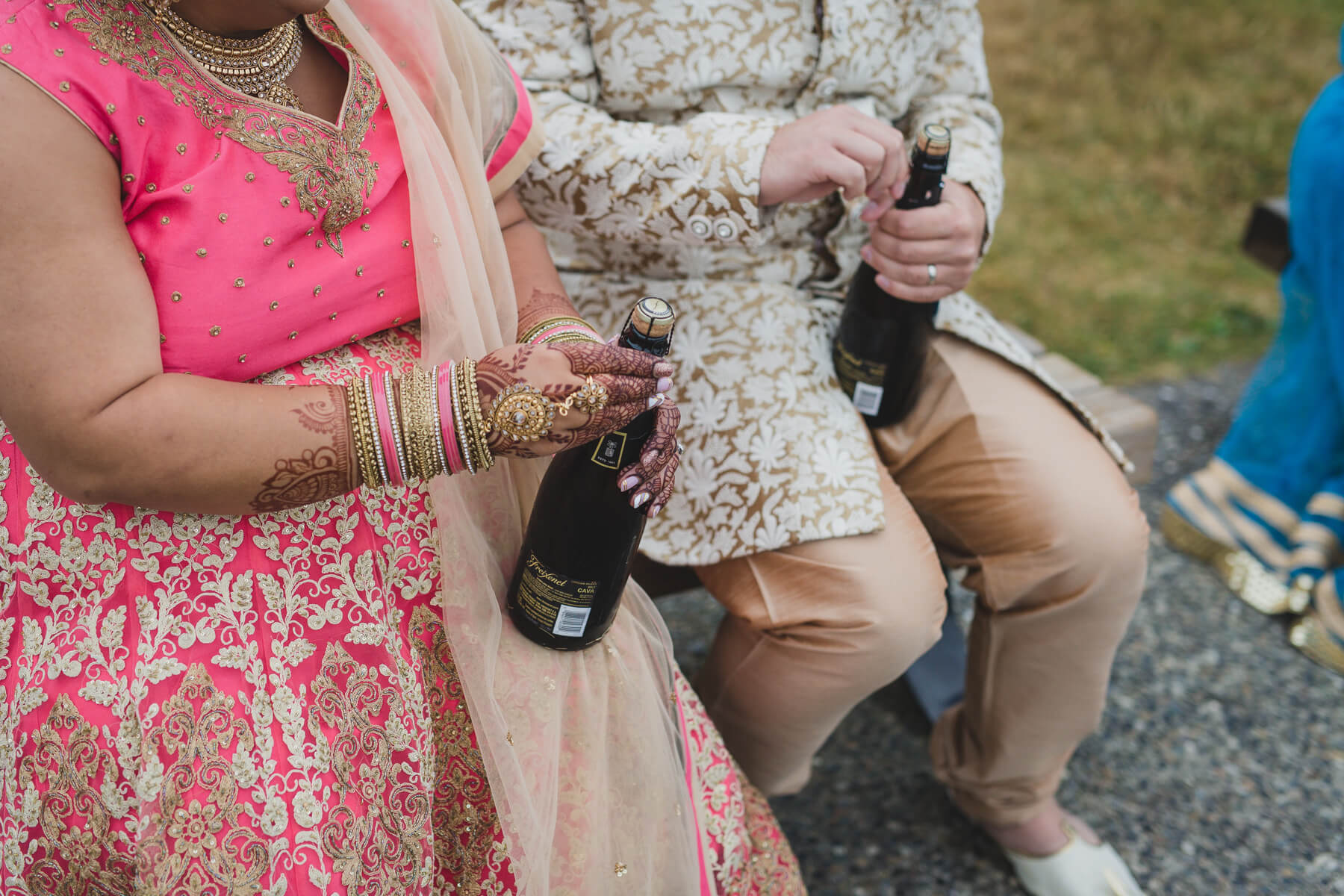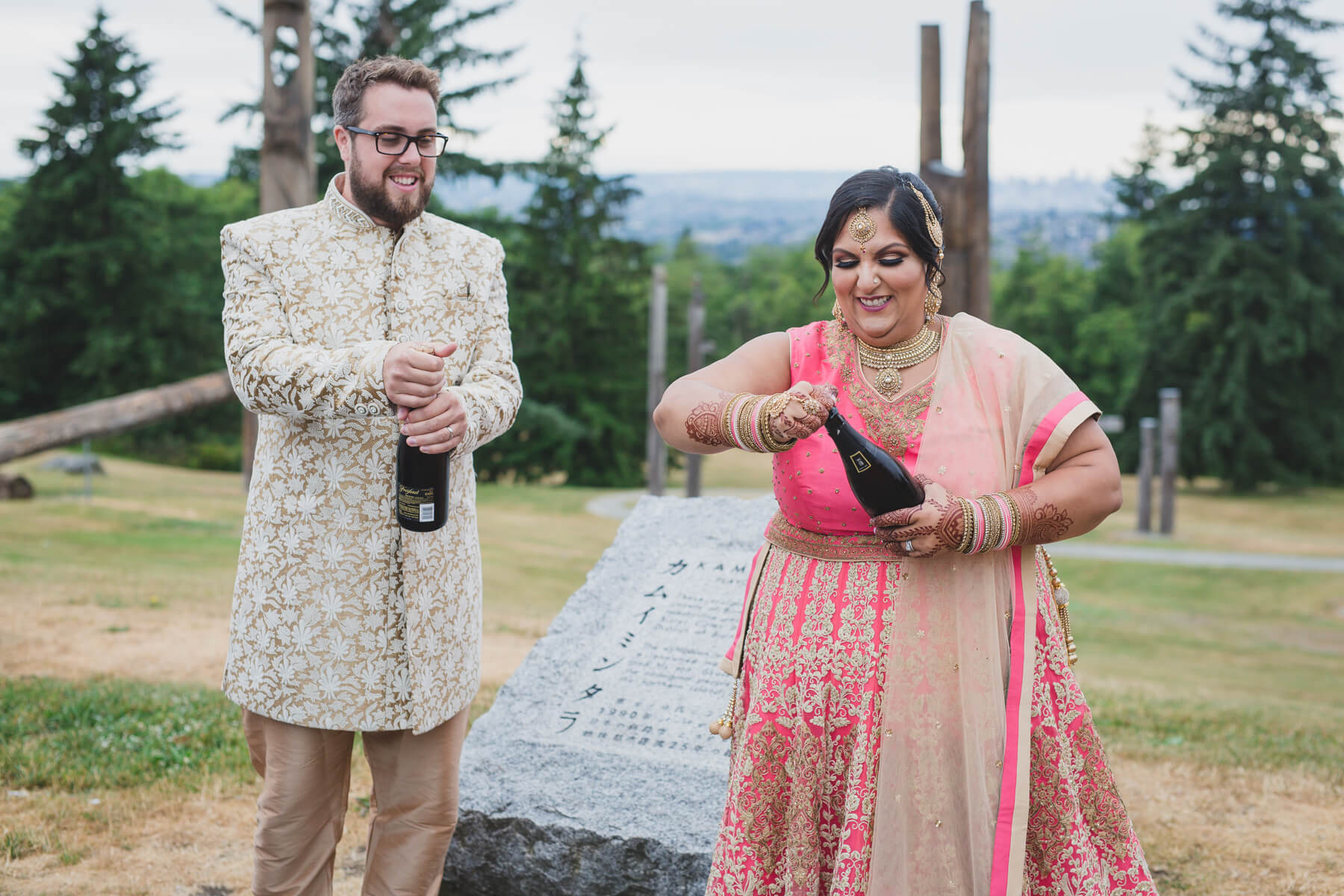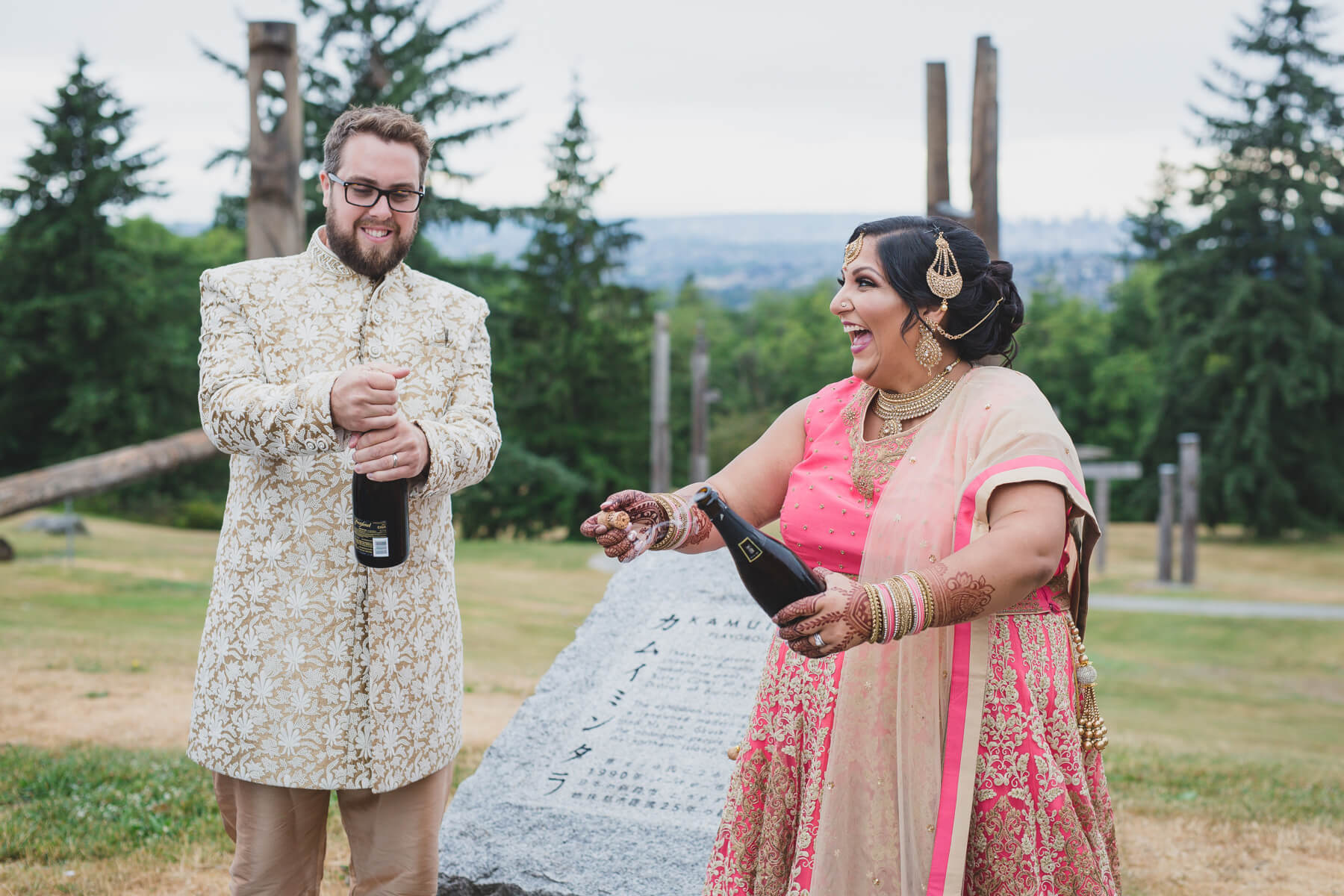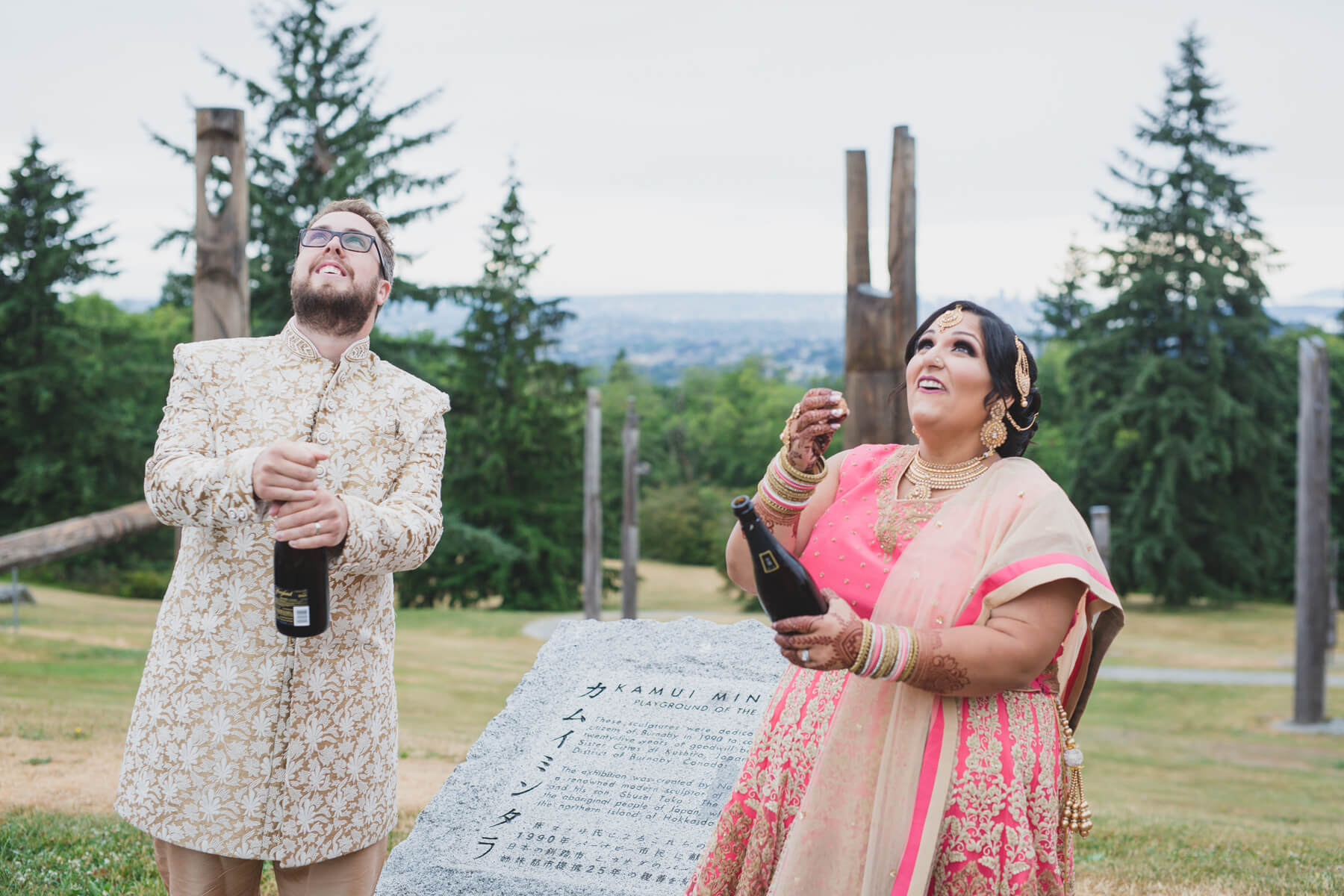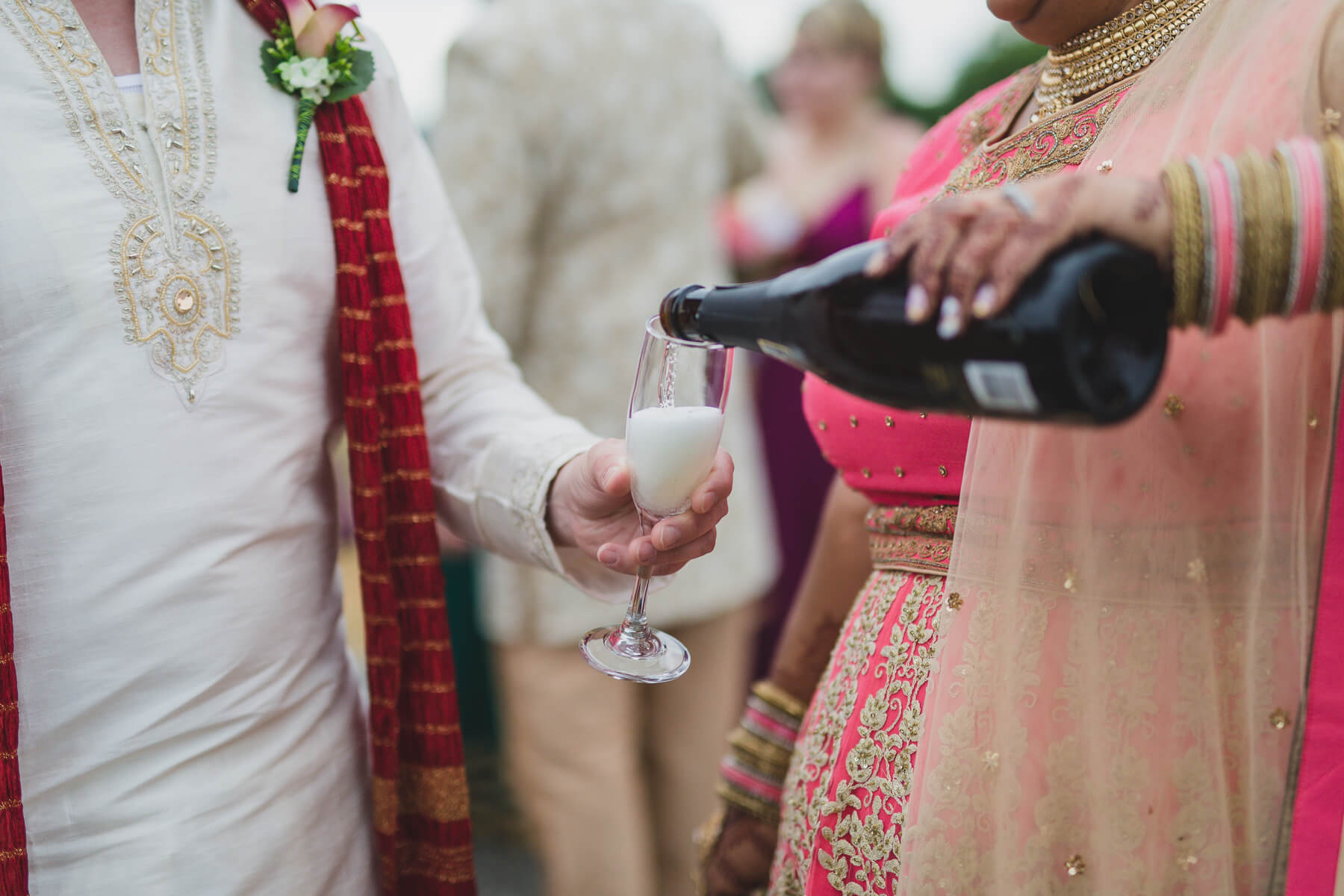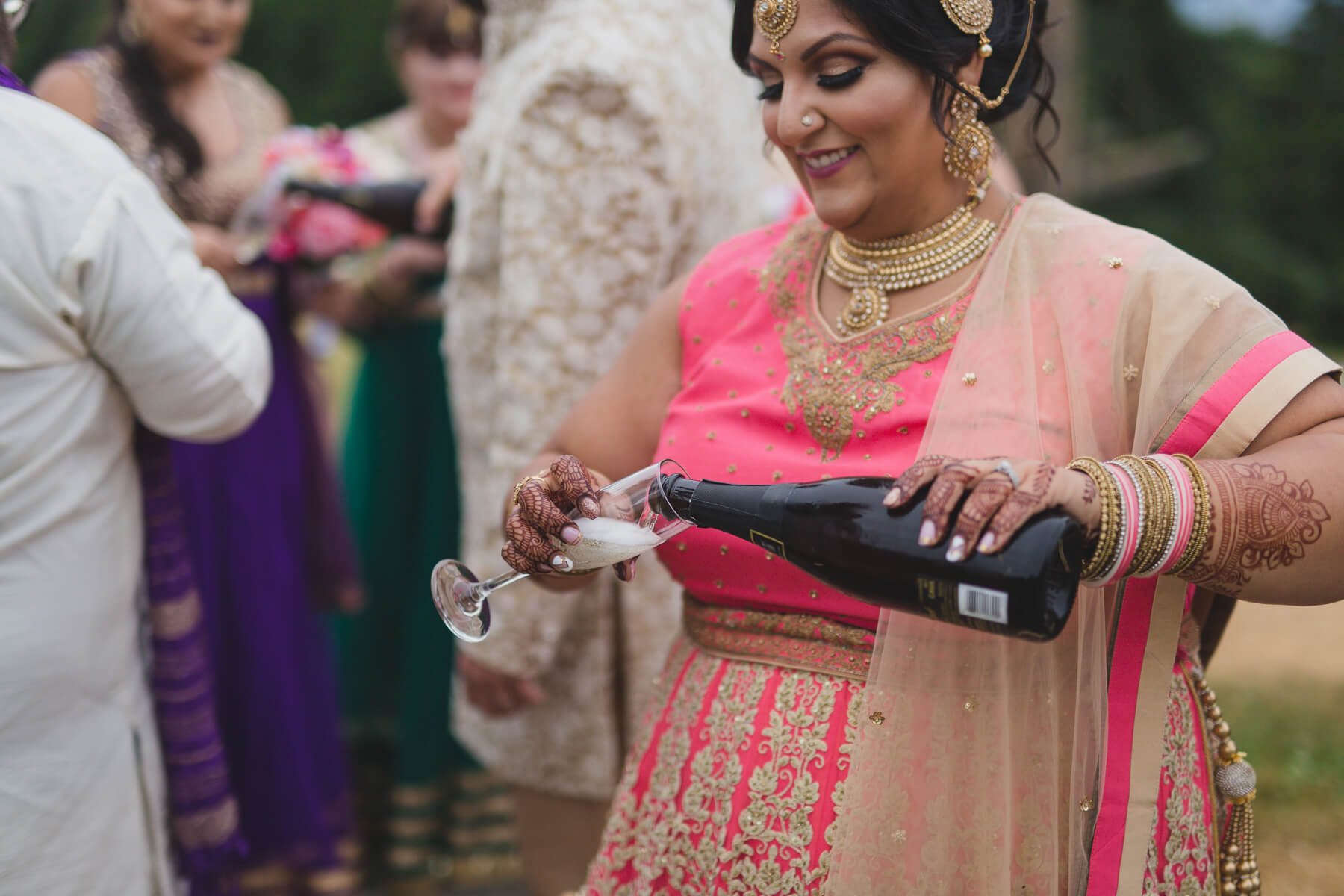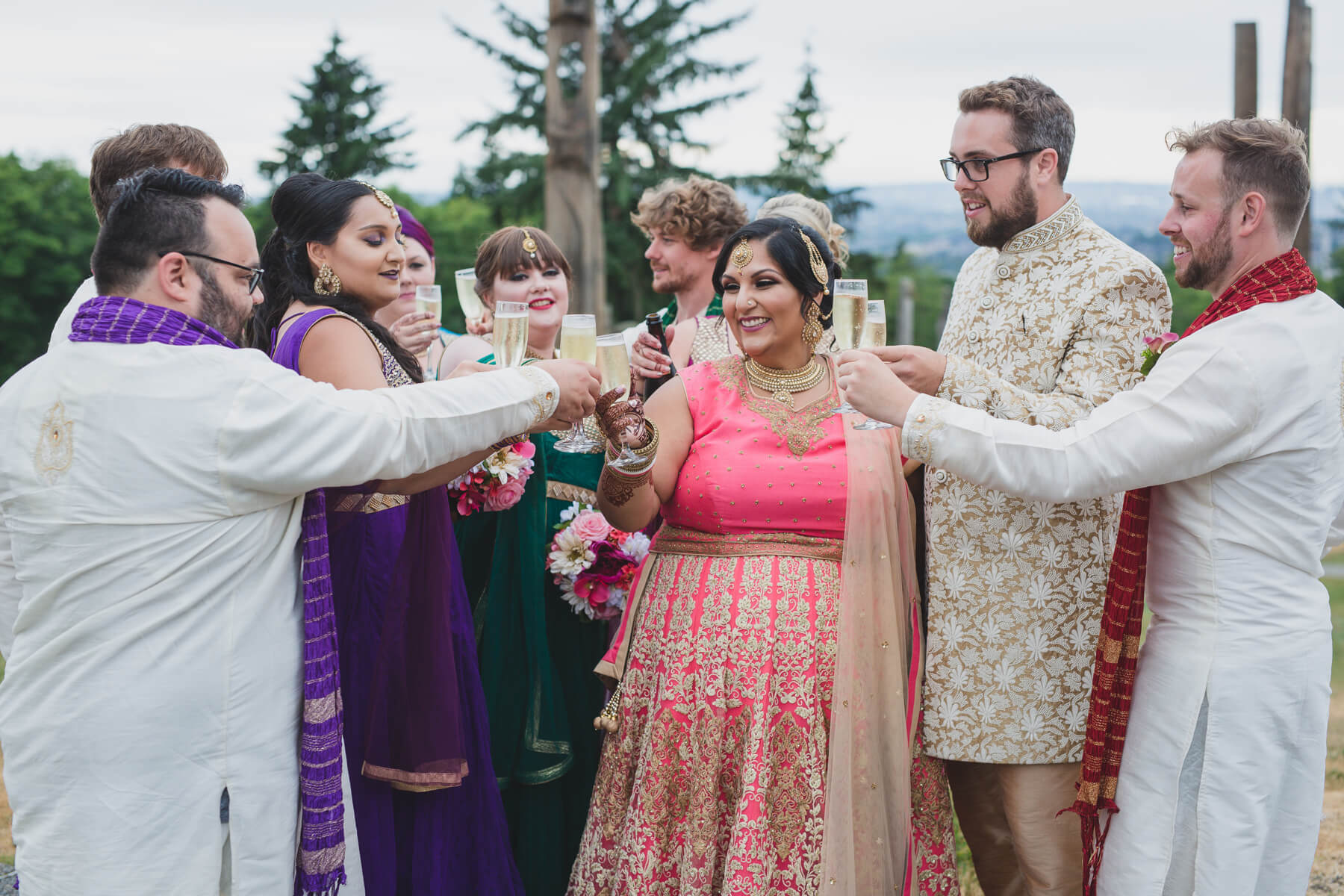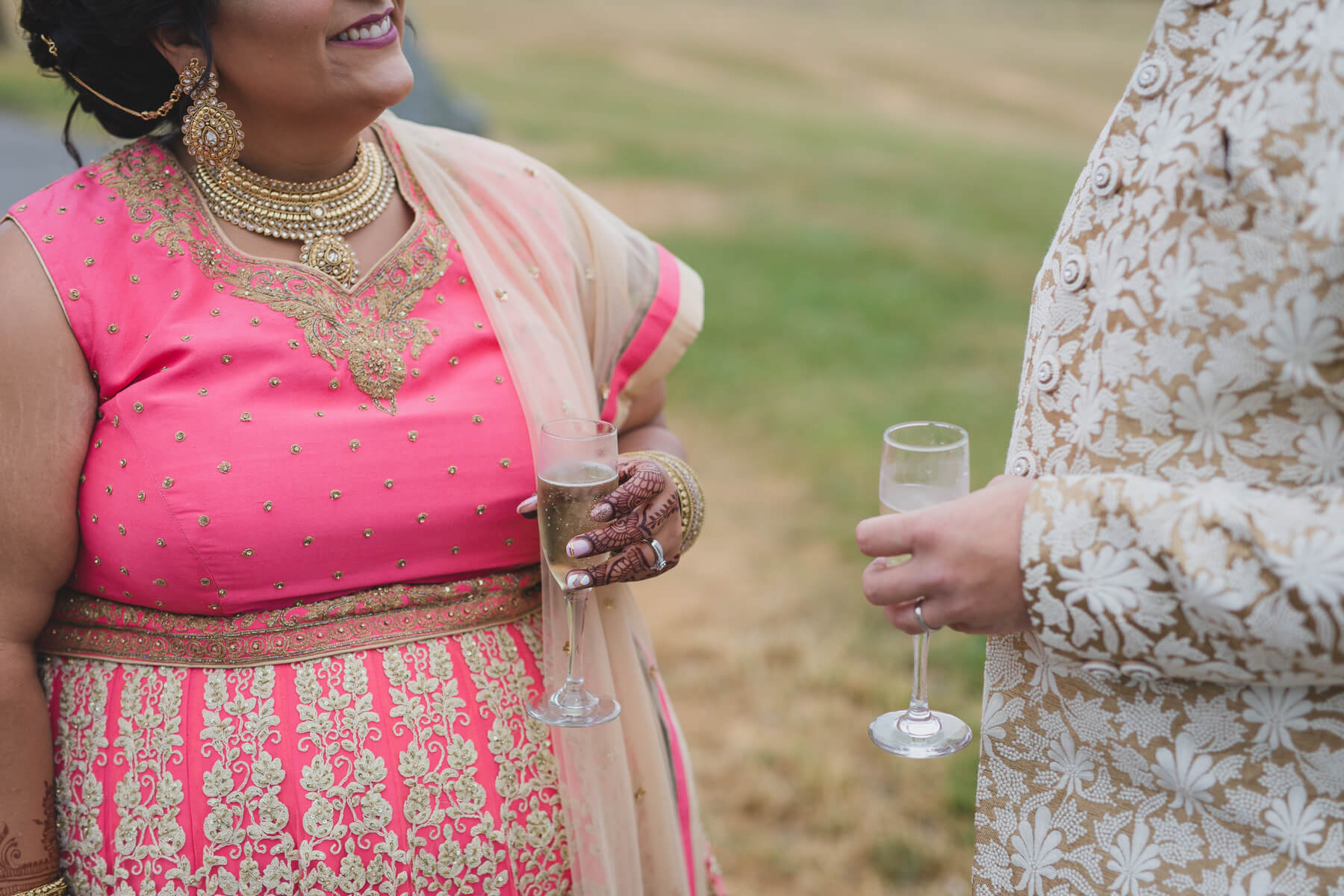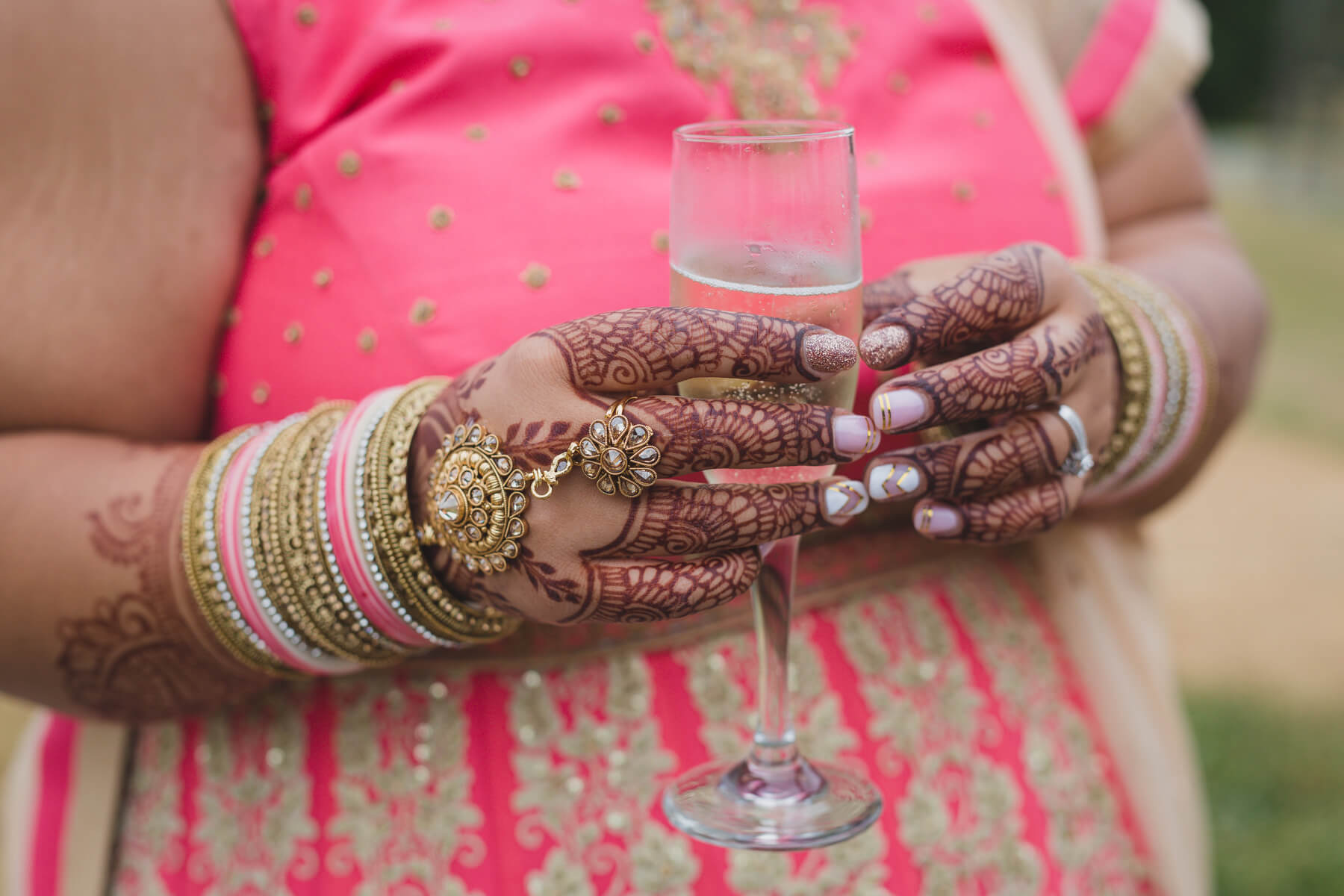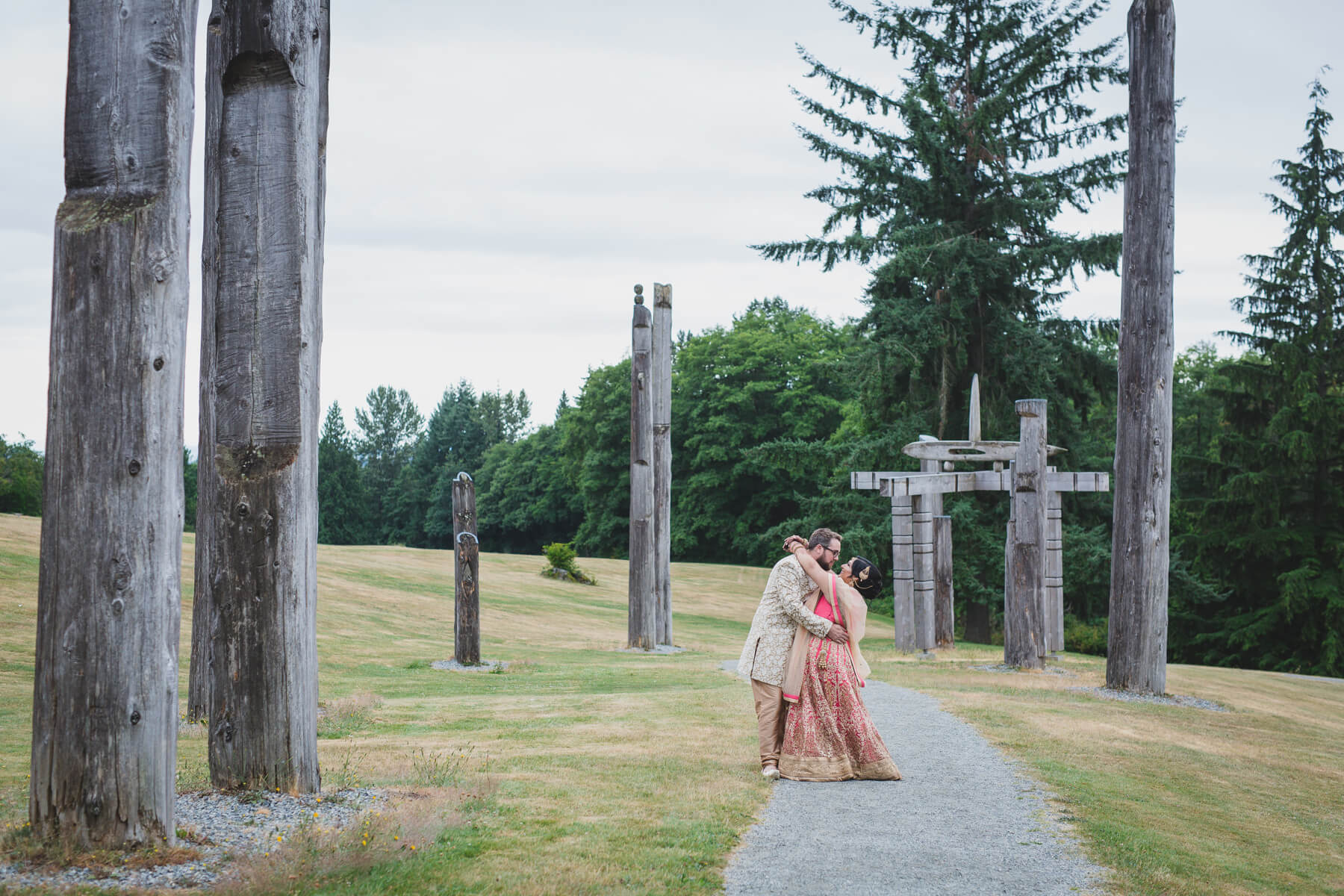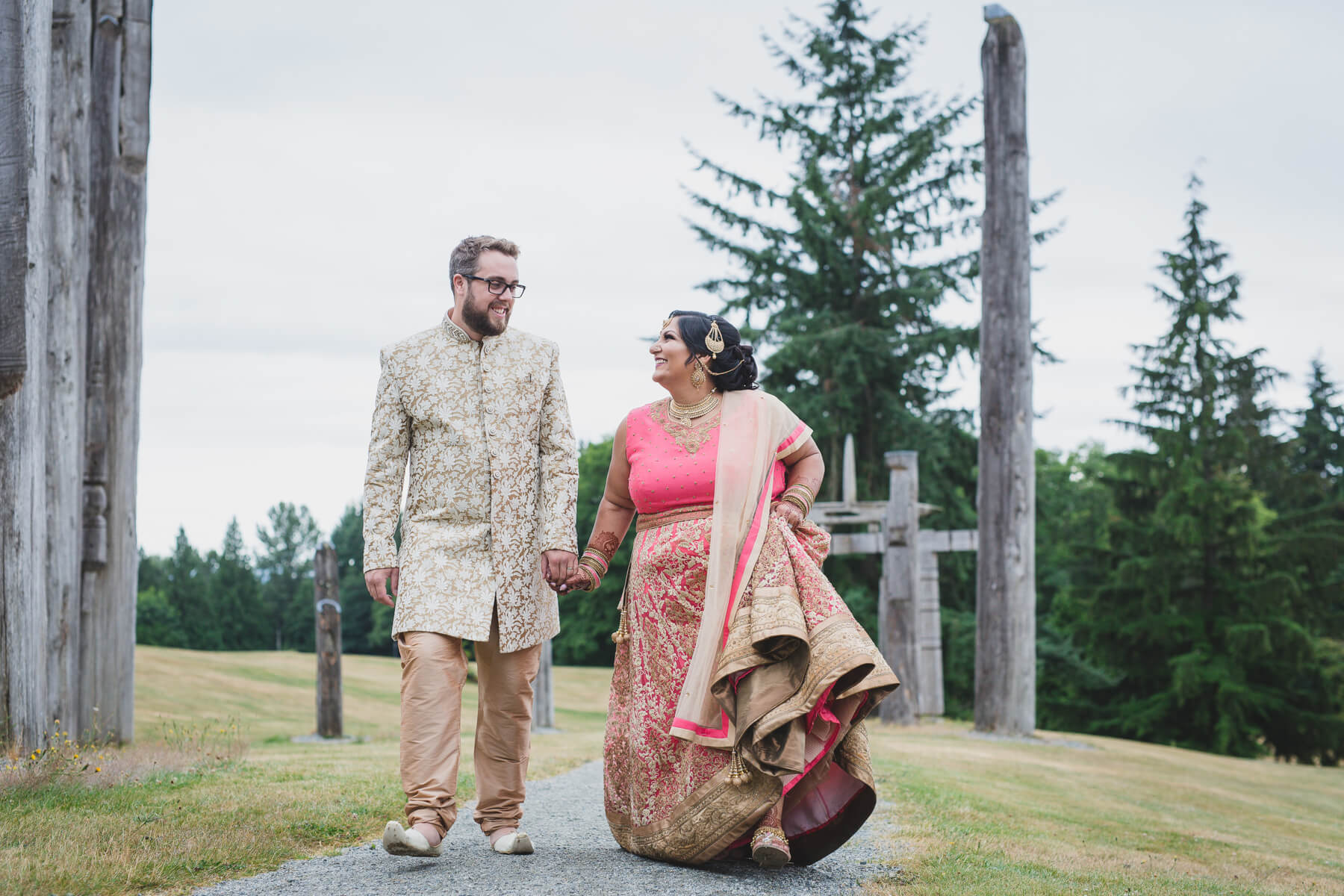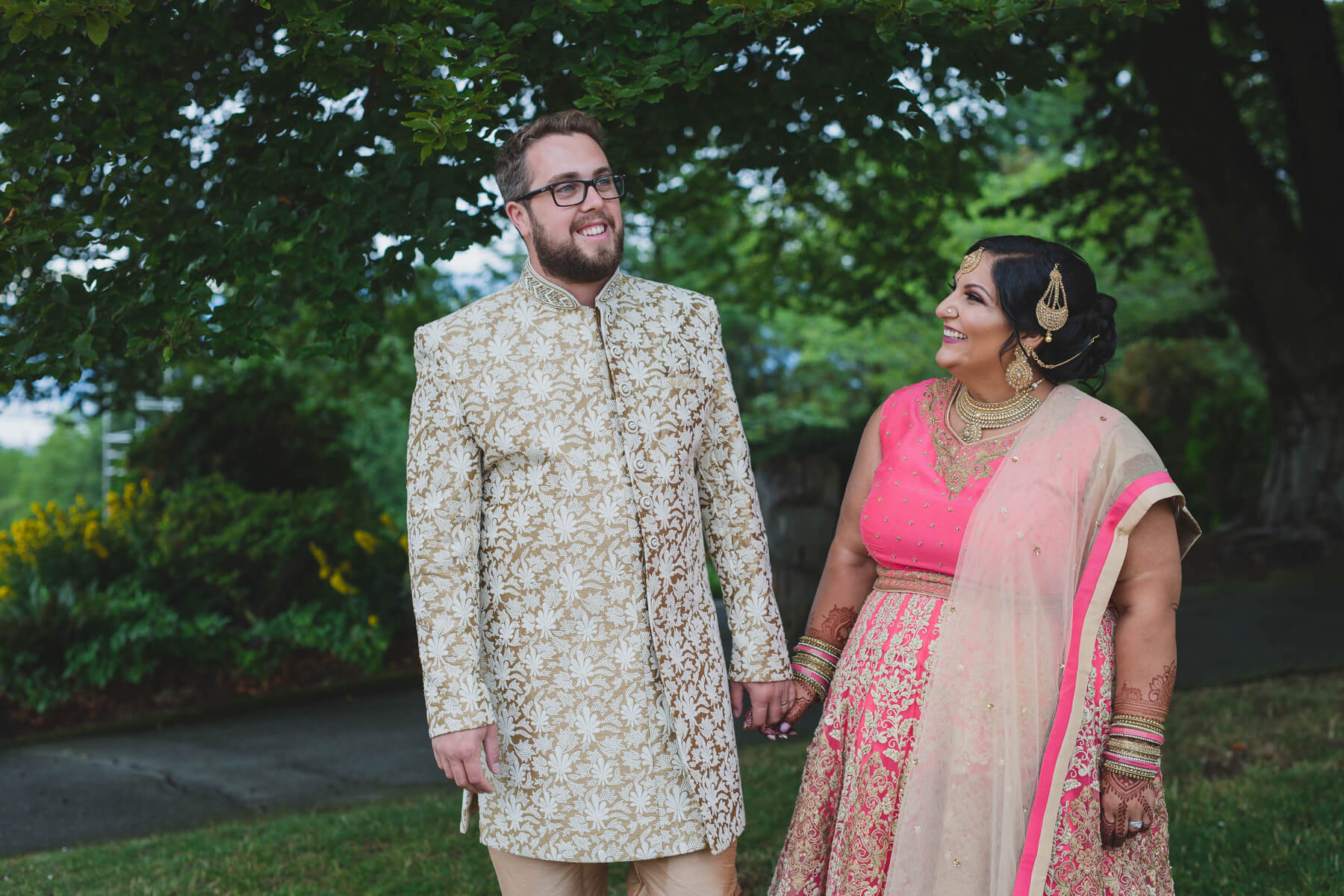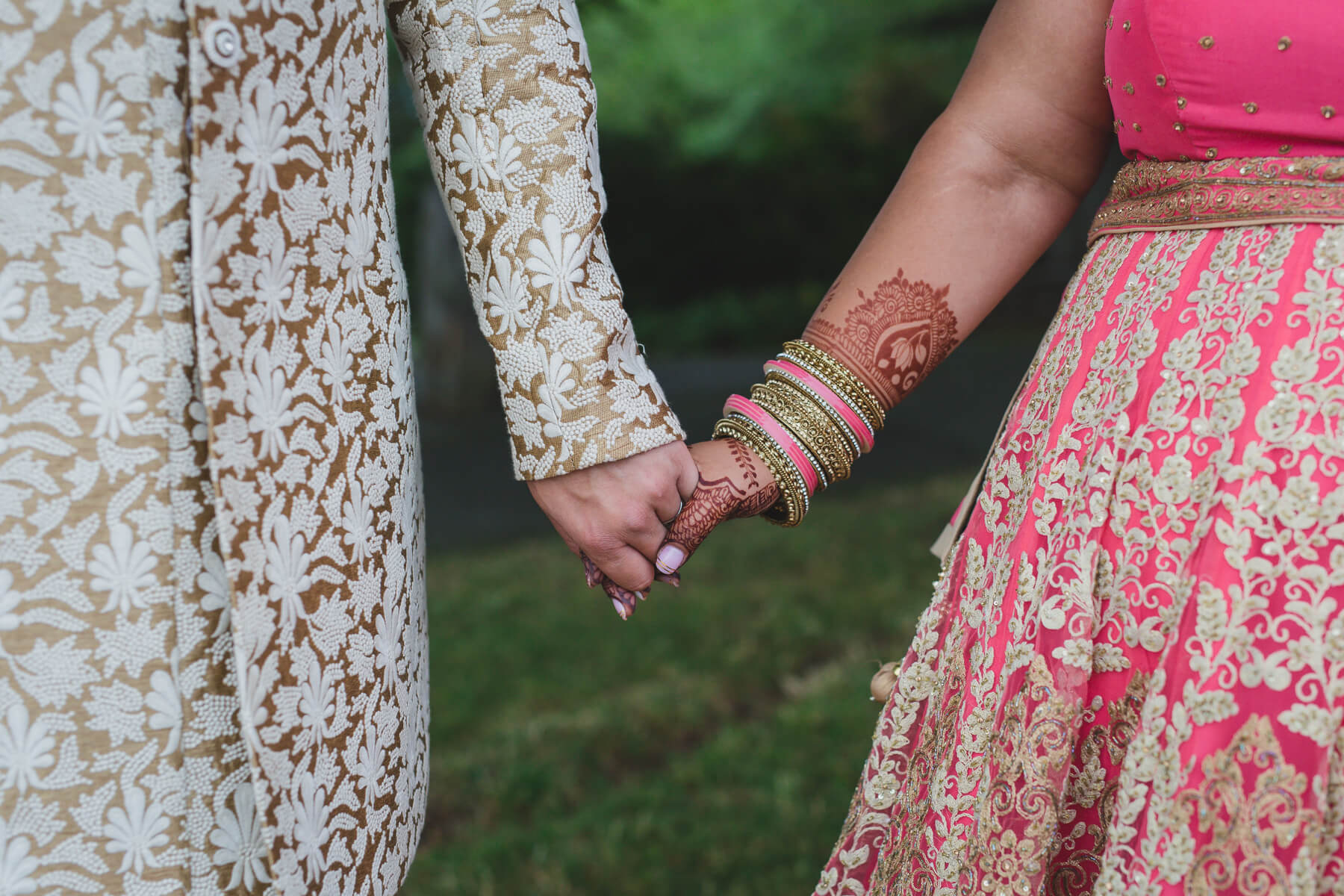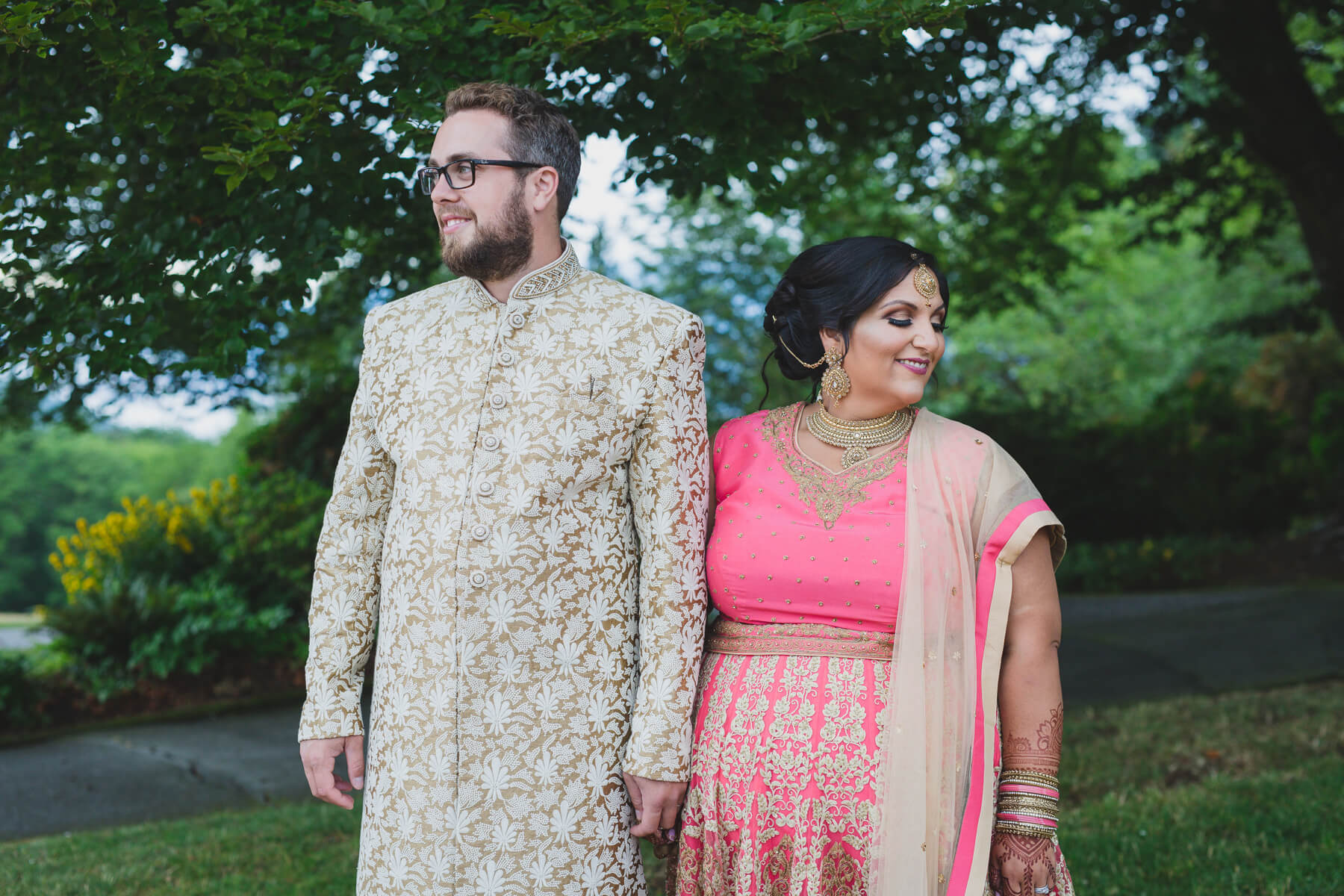 Pretty sure at this point I said, "Mark, can you get her to laugh?" A good butt grab obviously does the trick.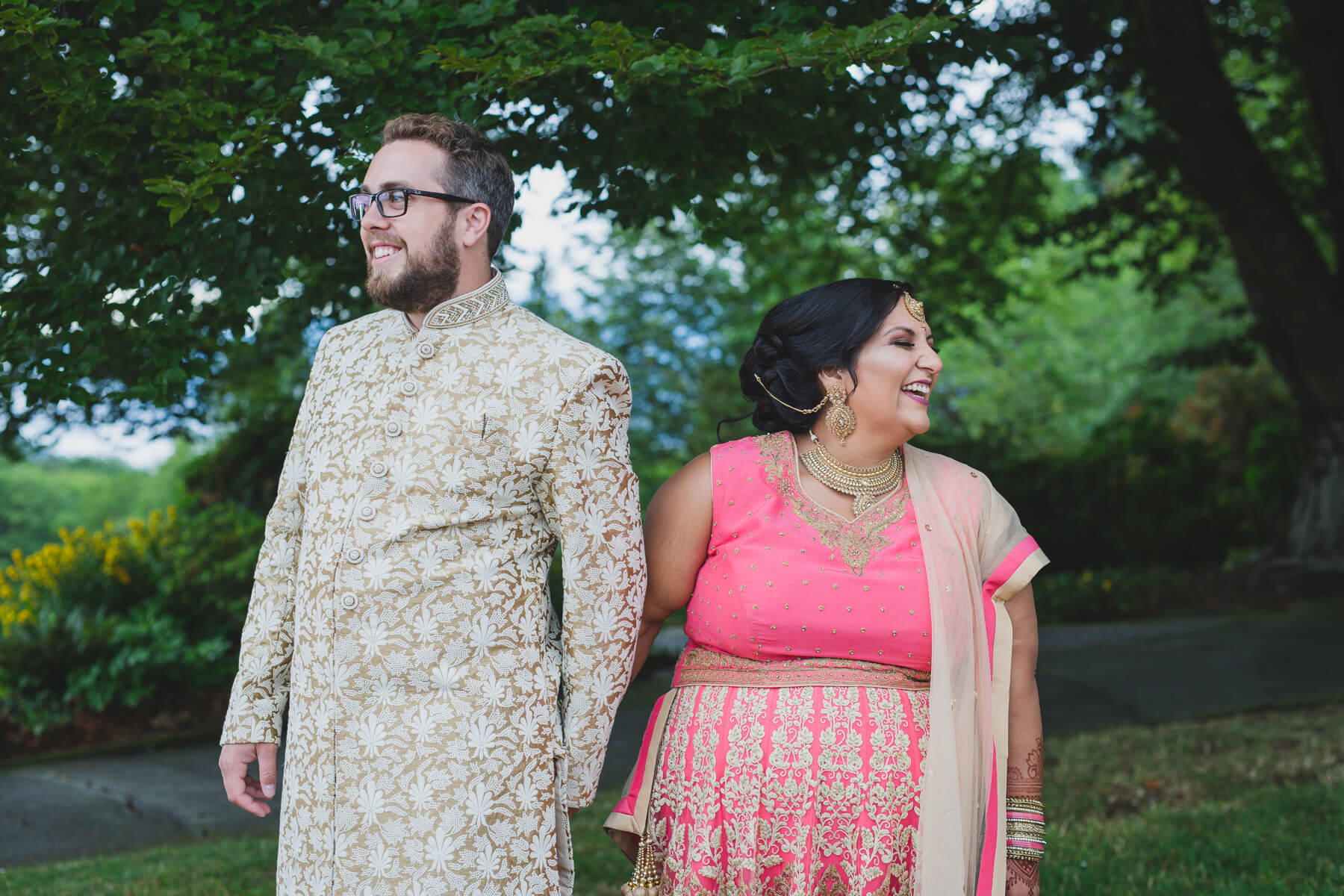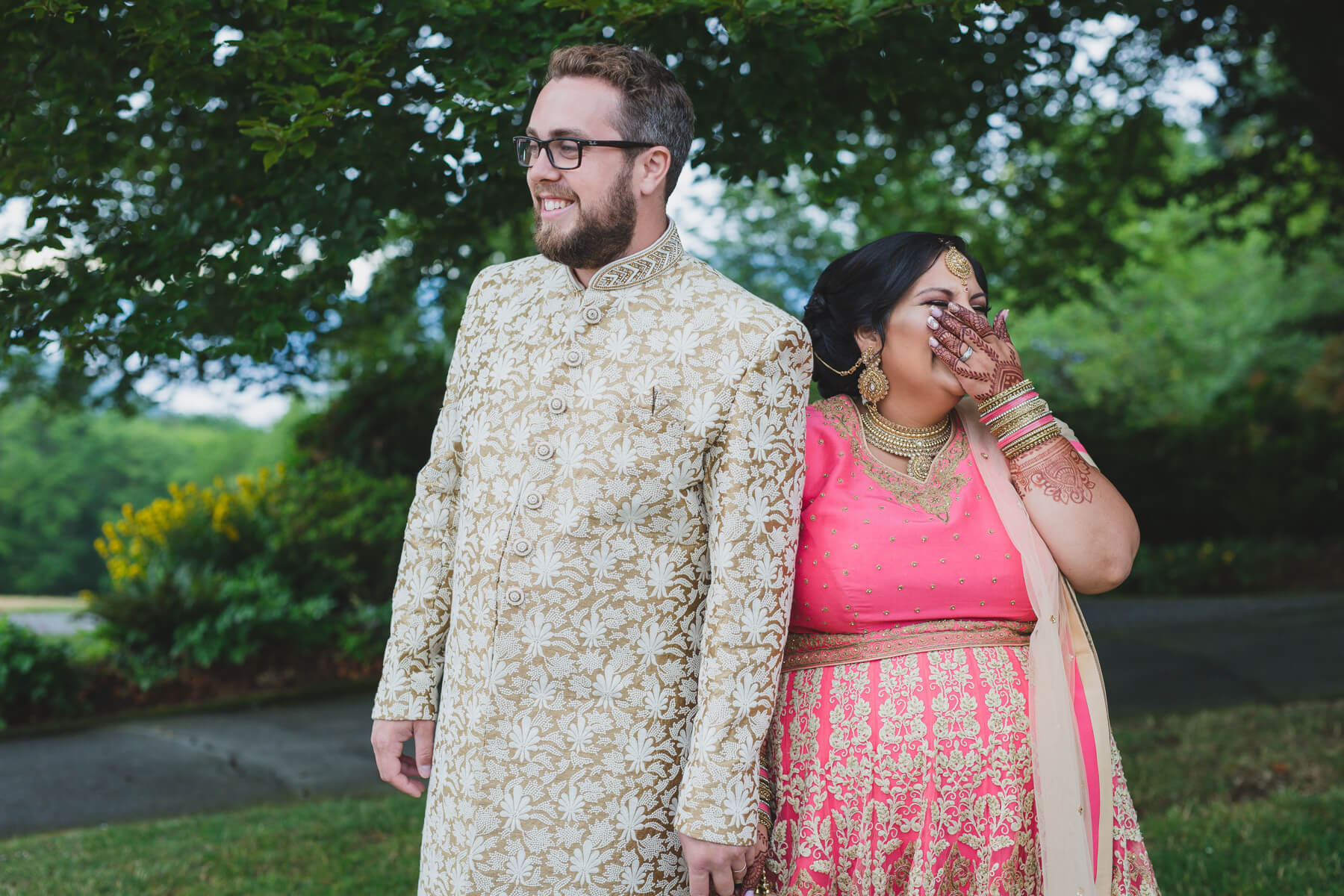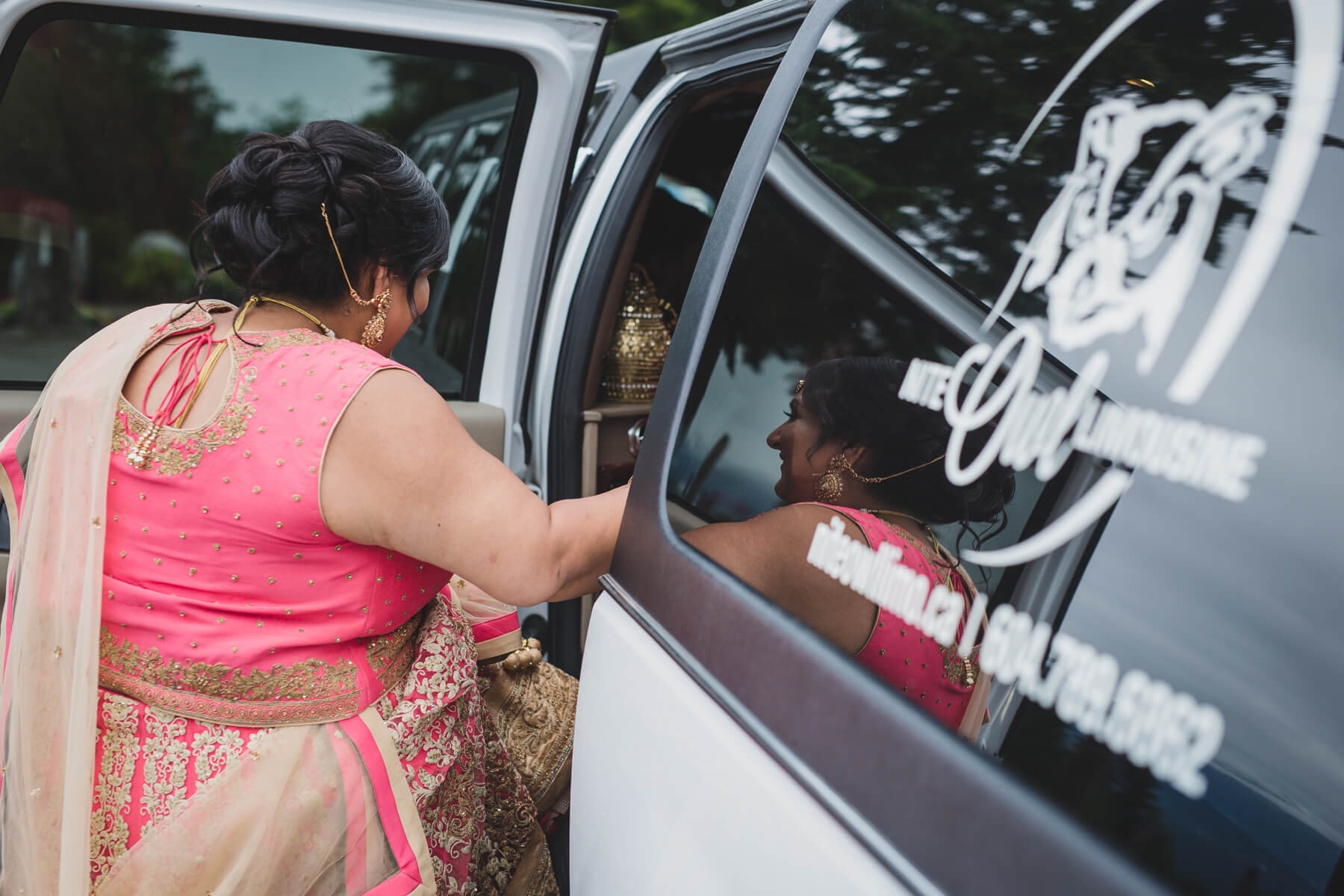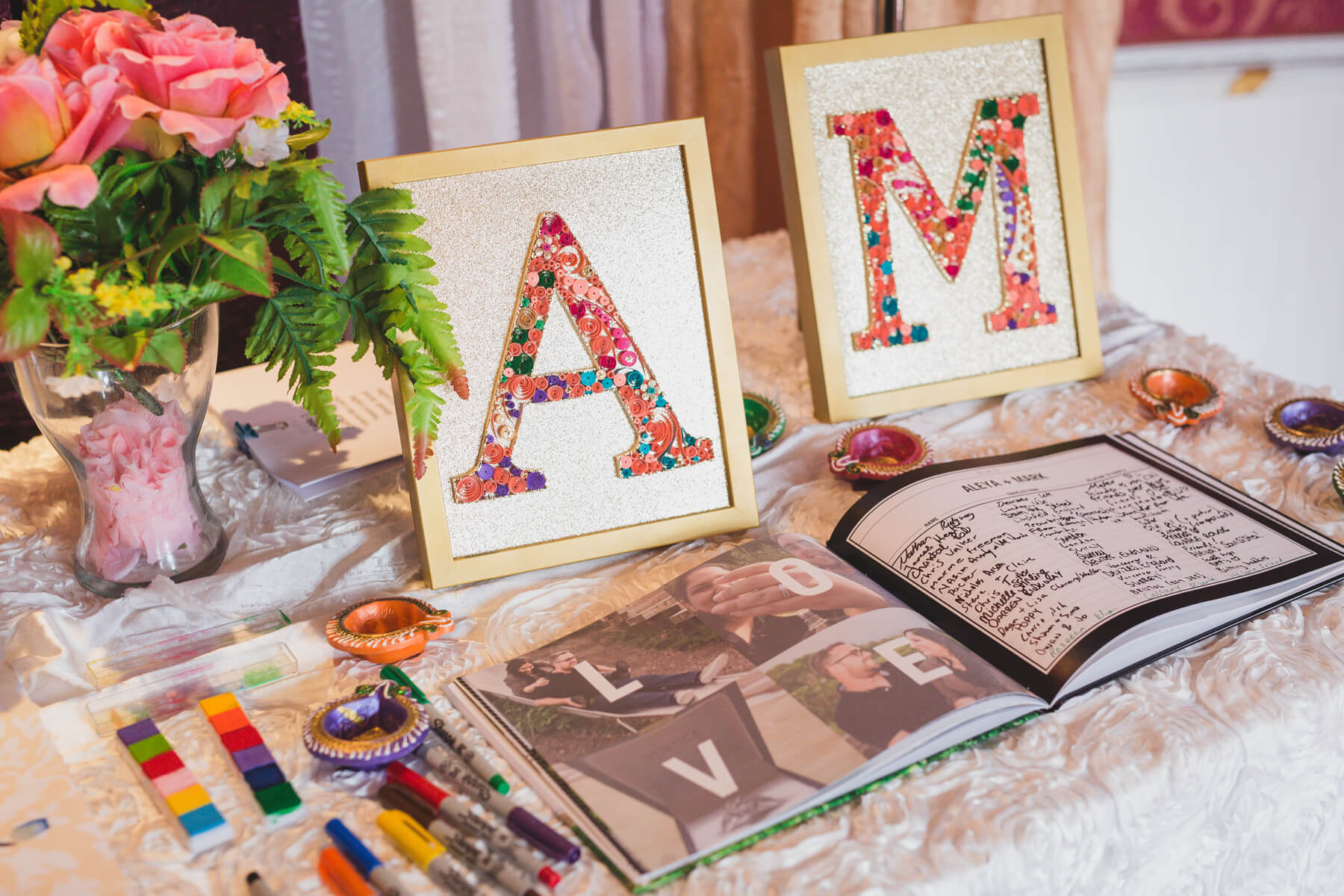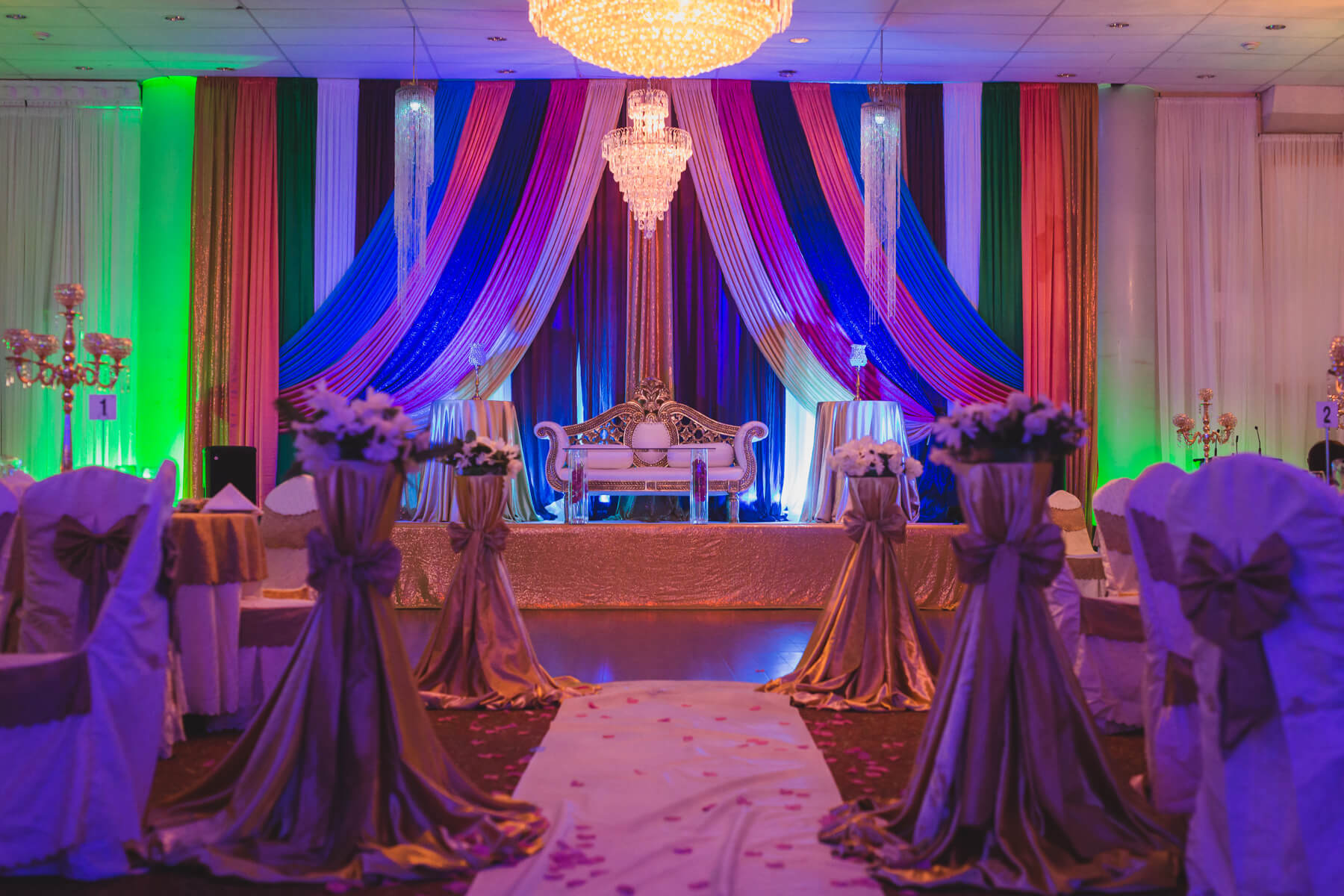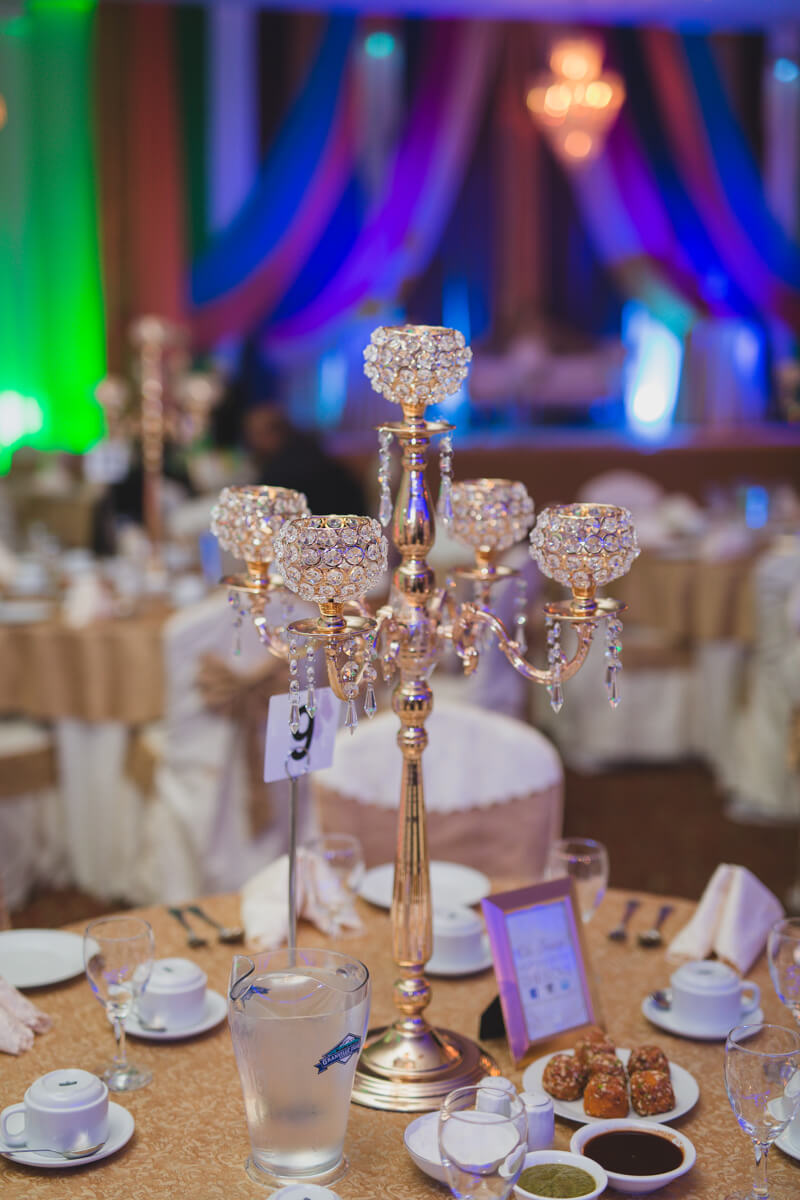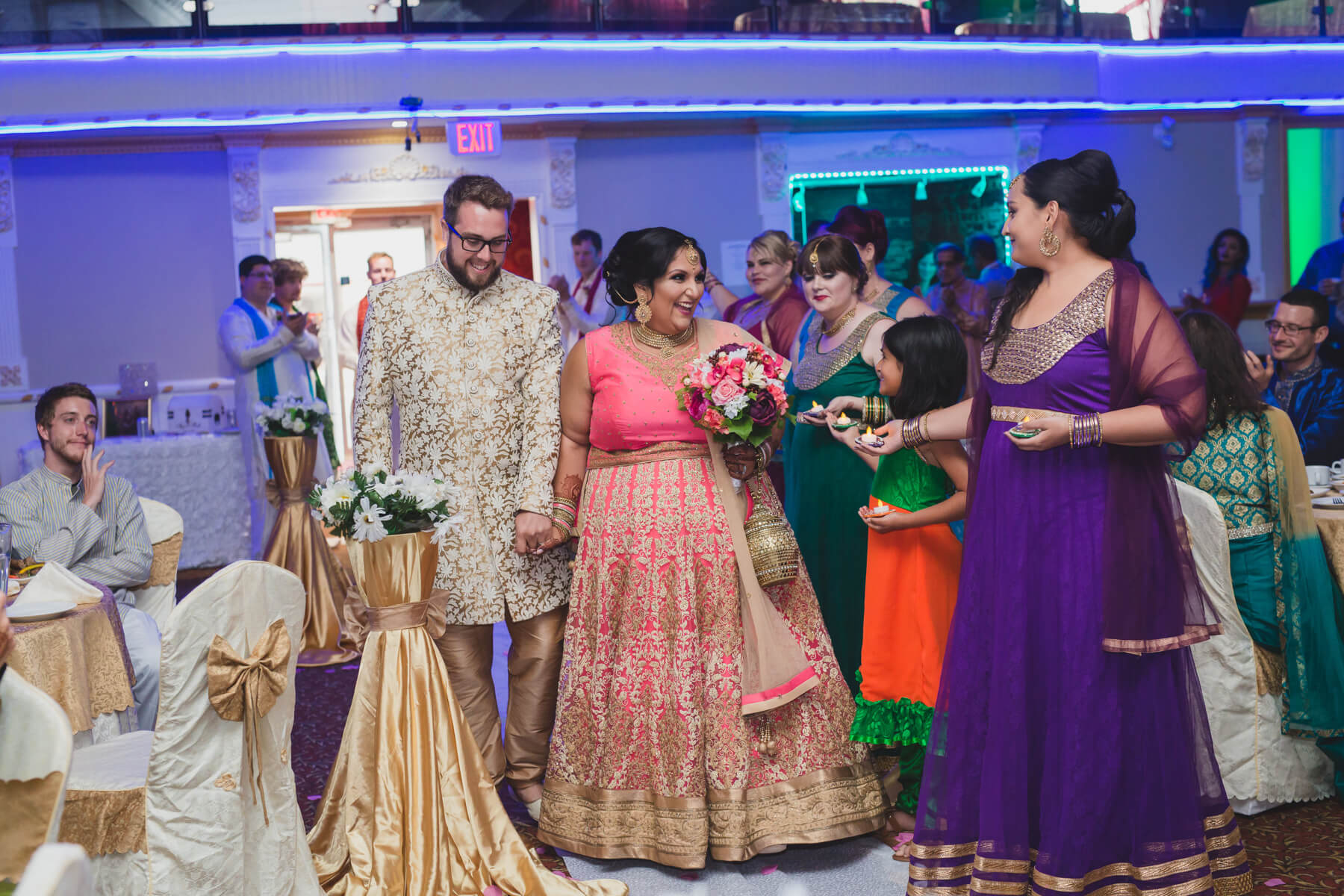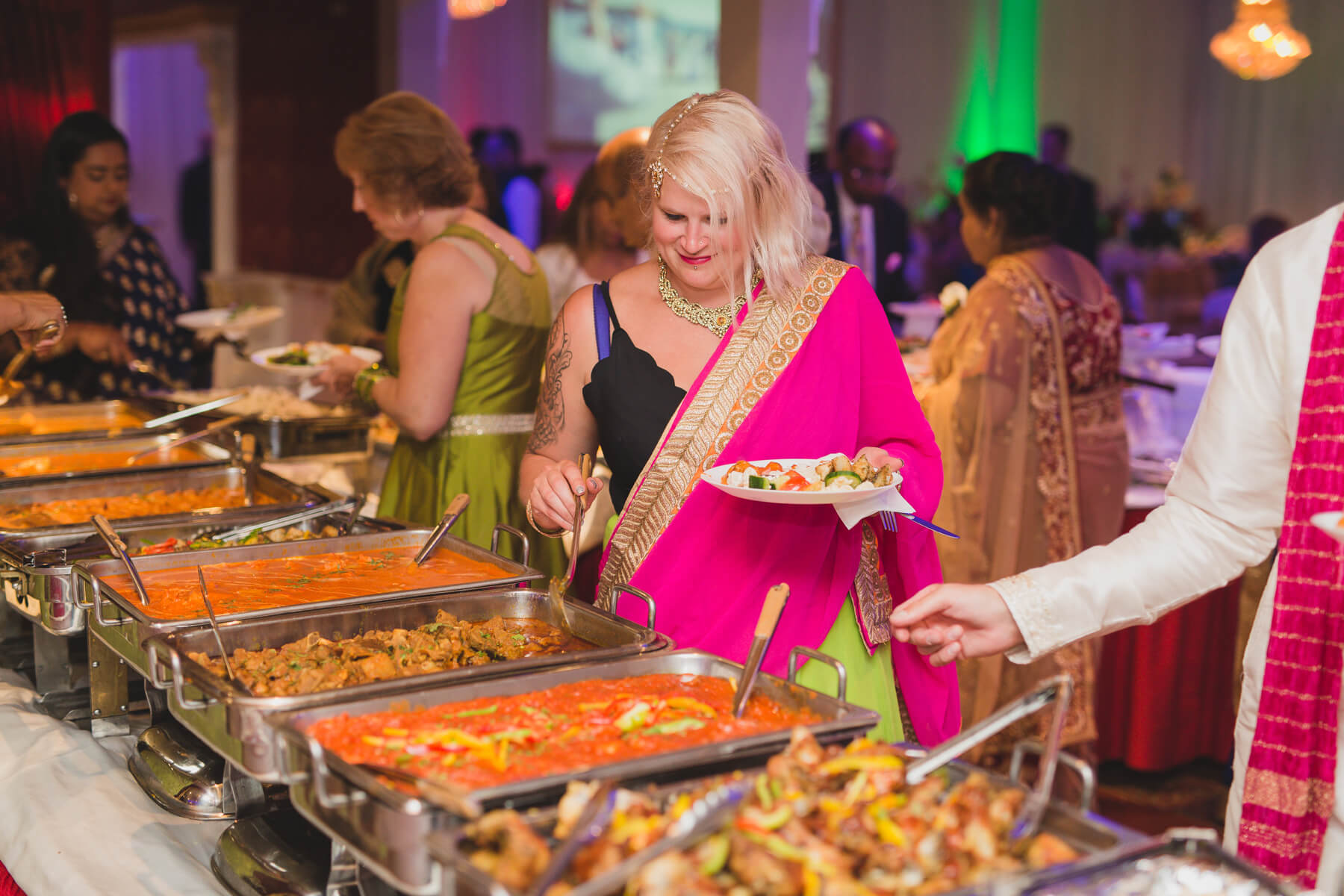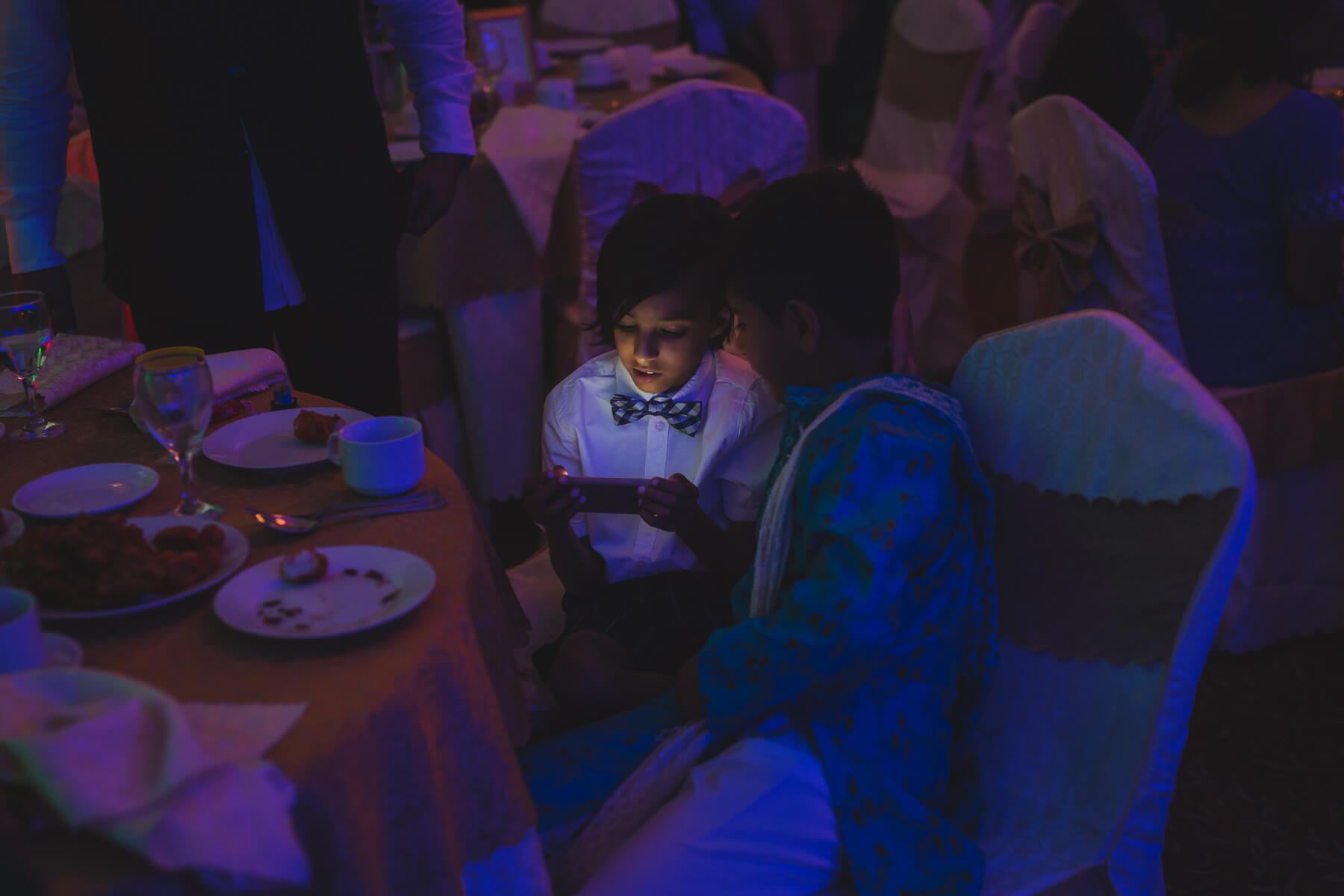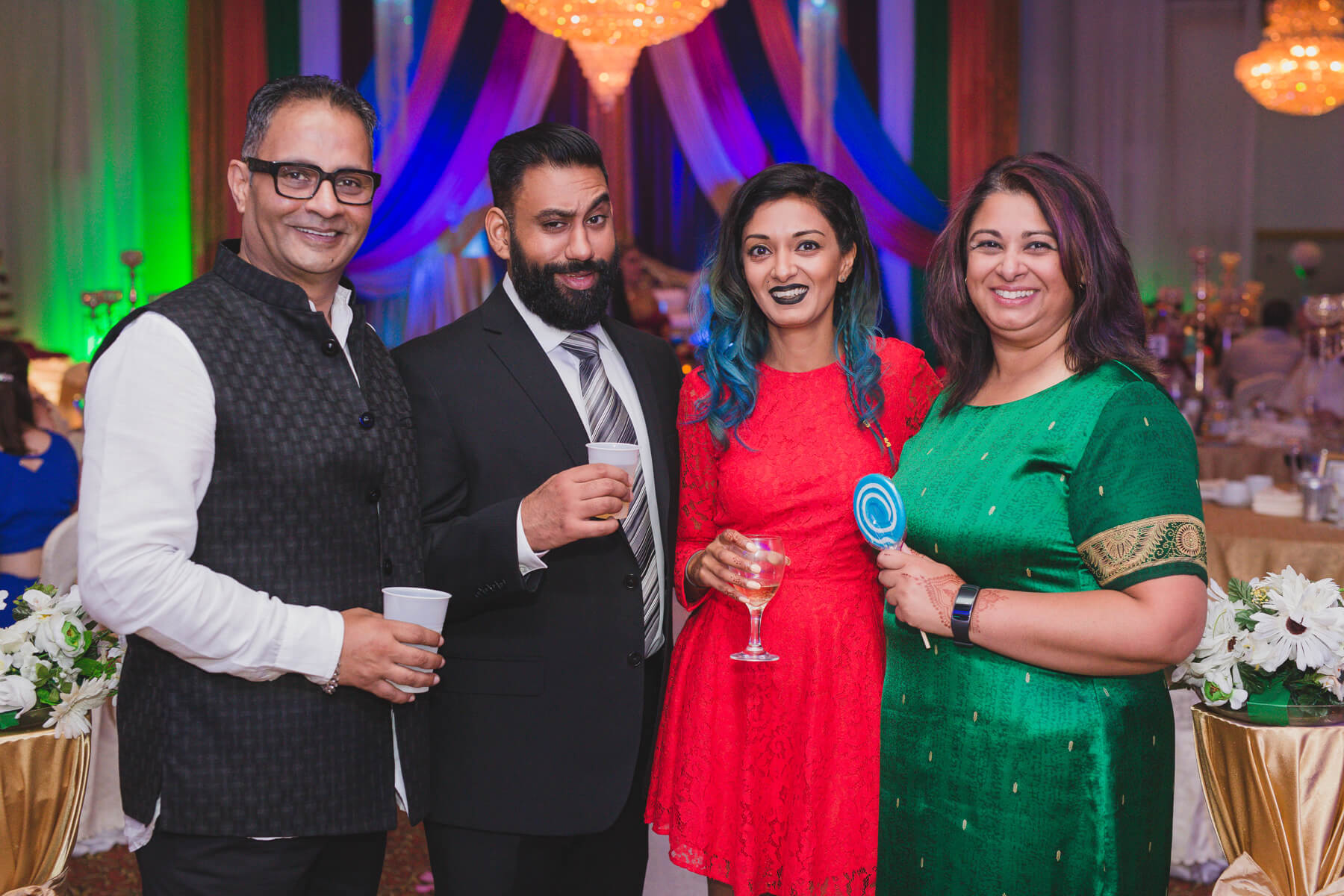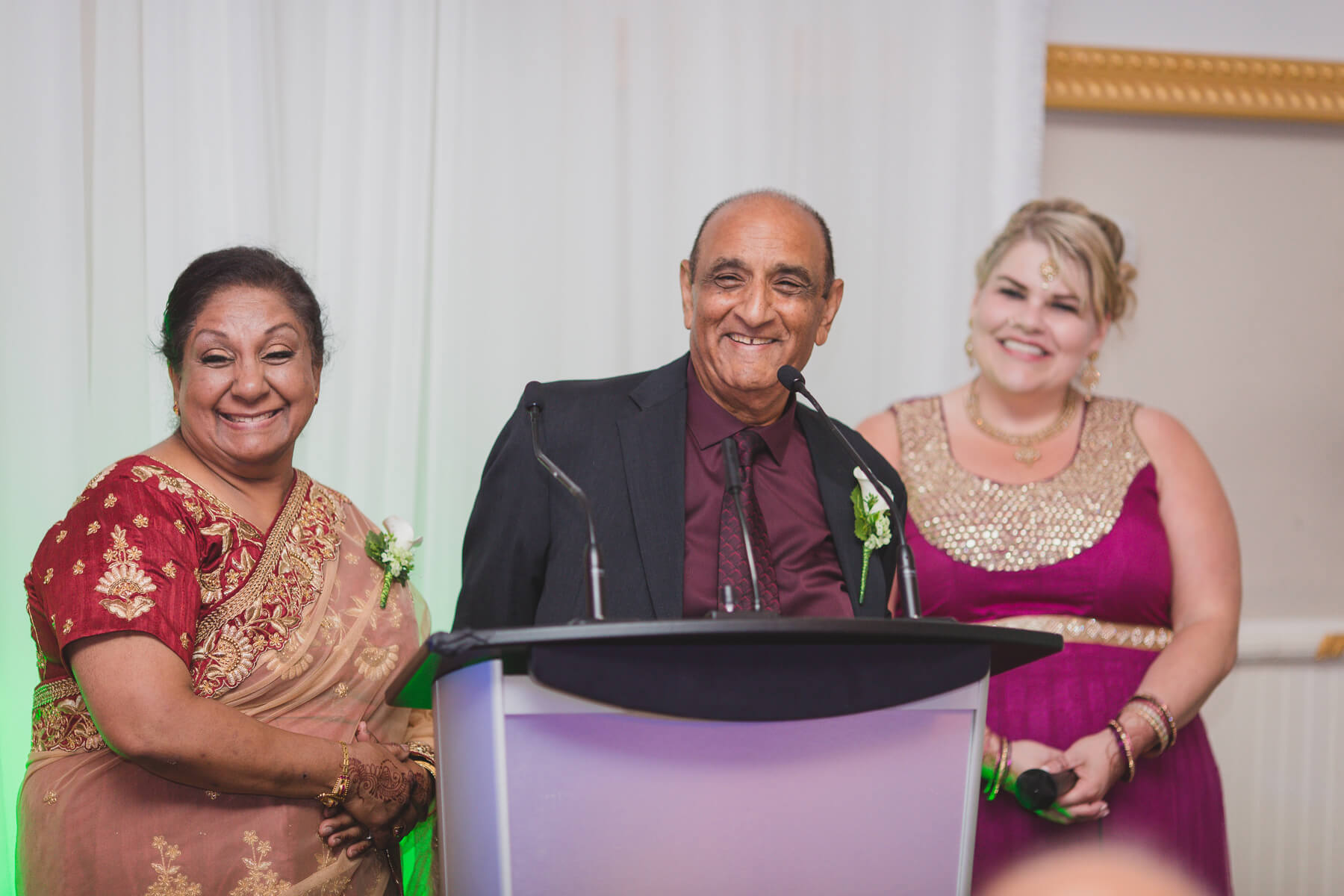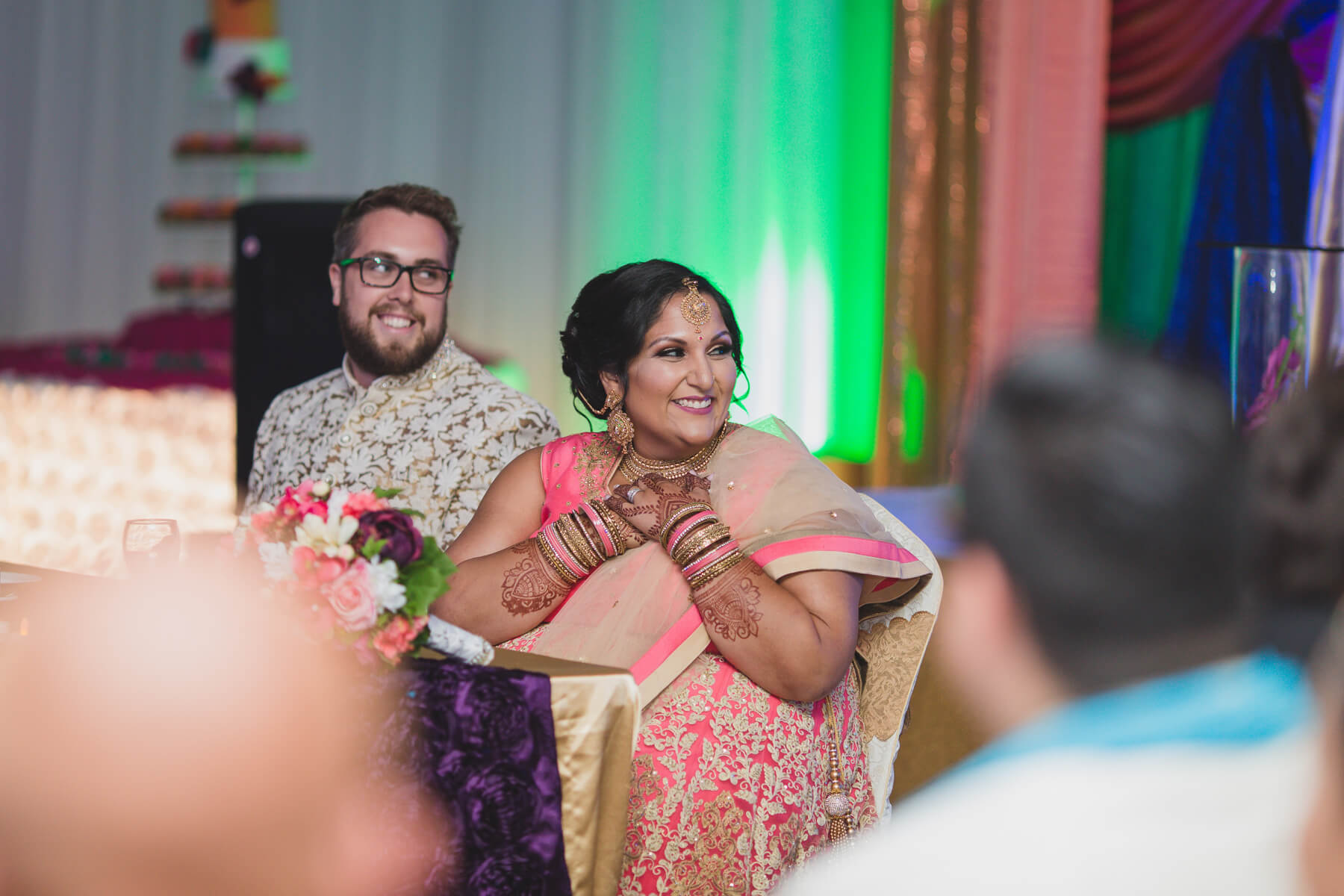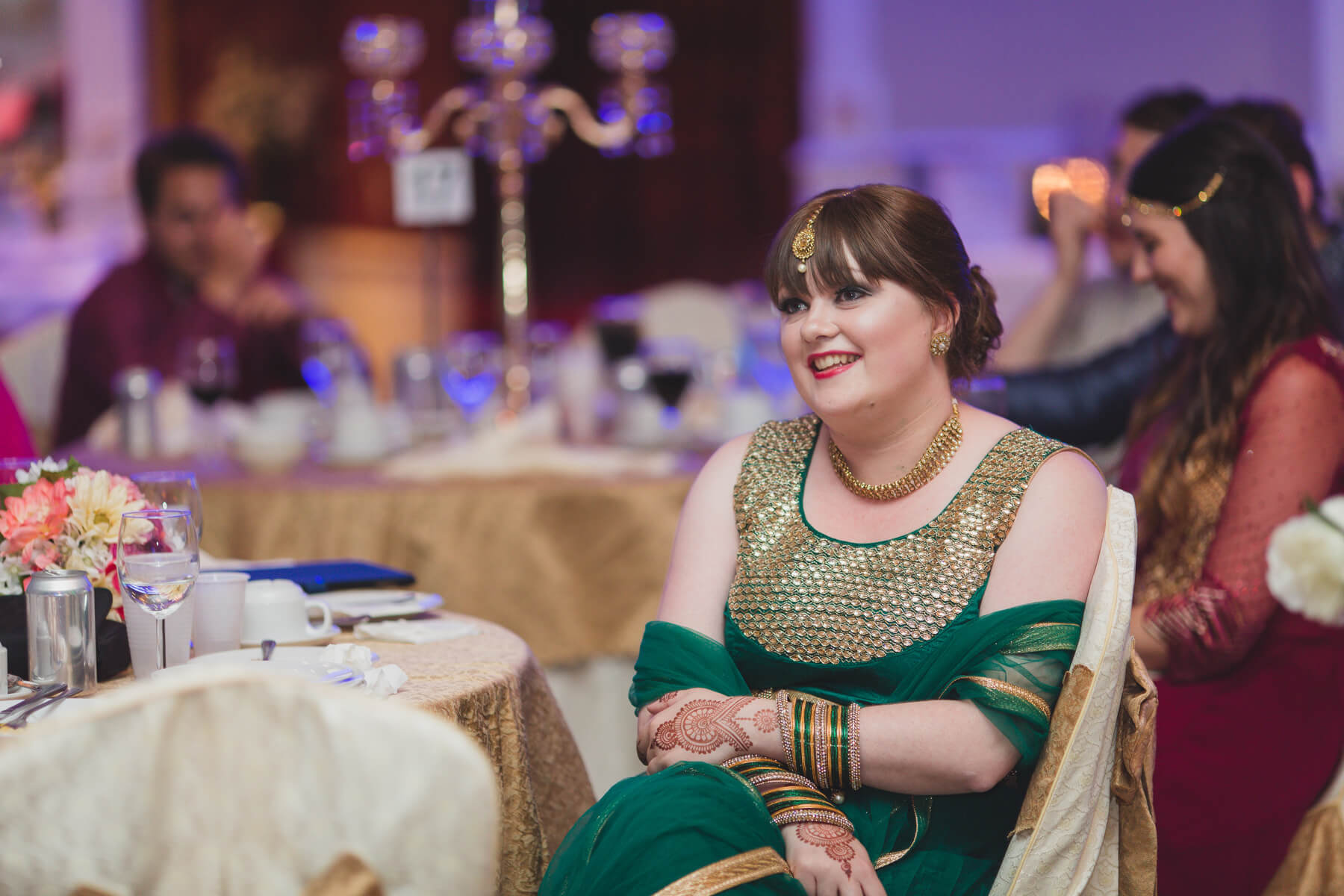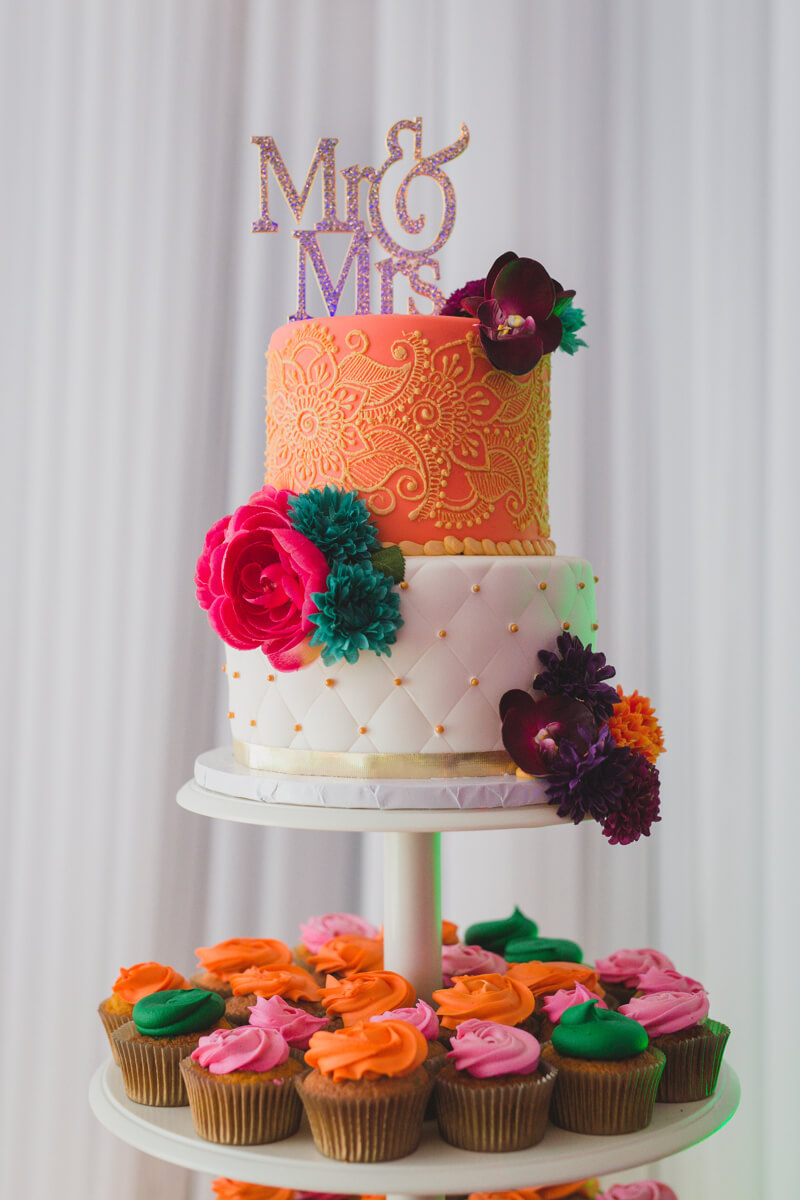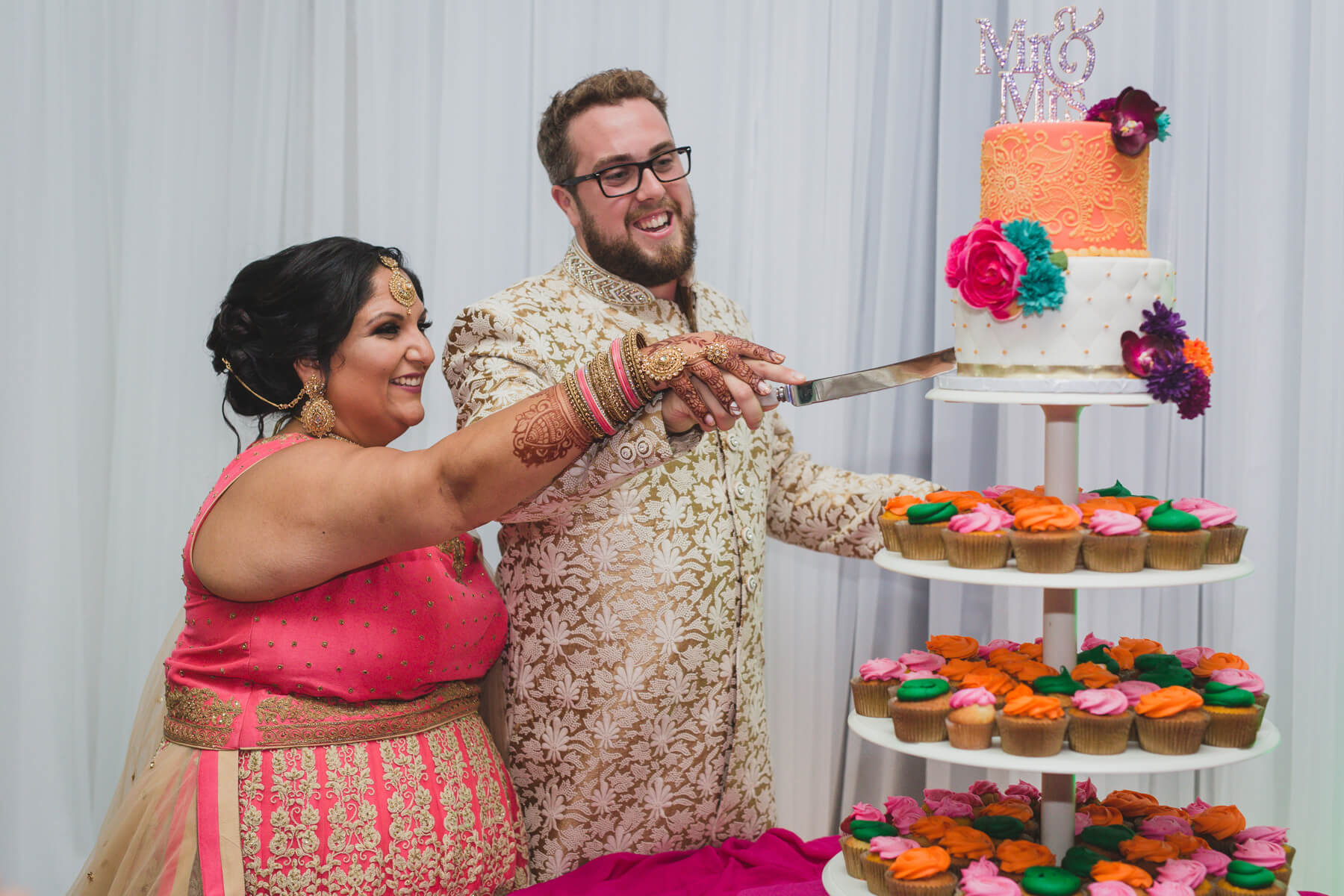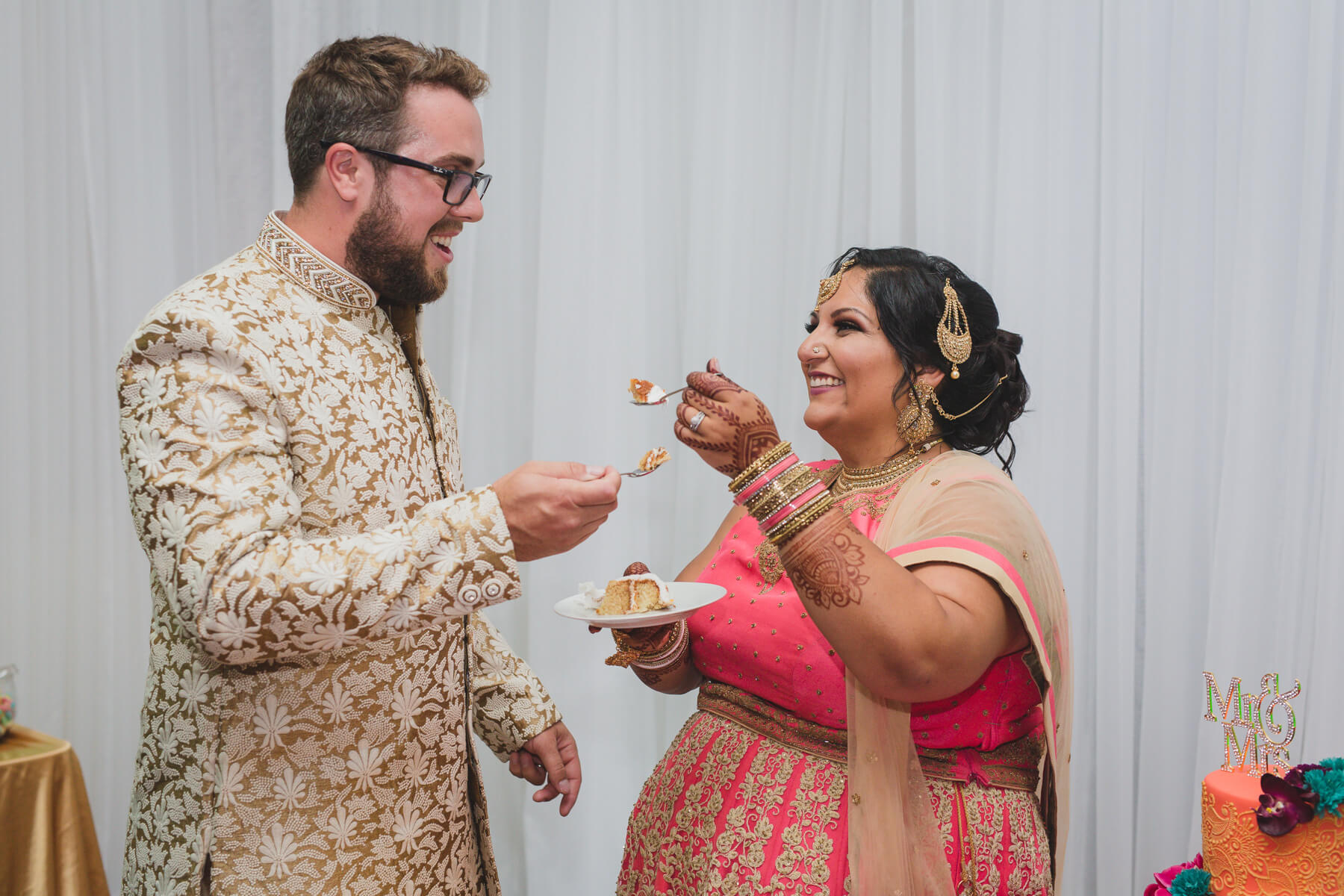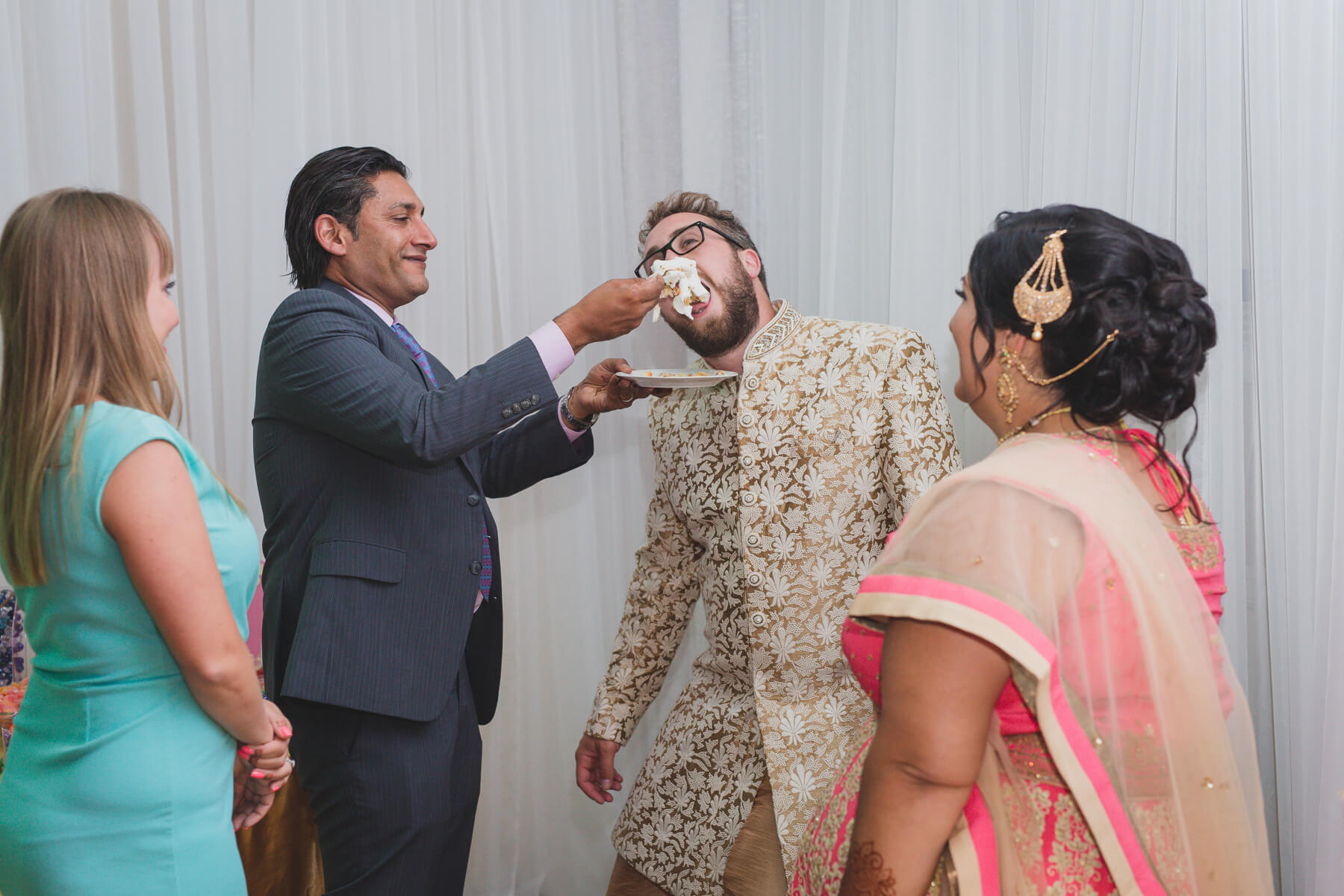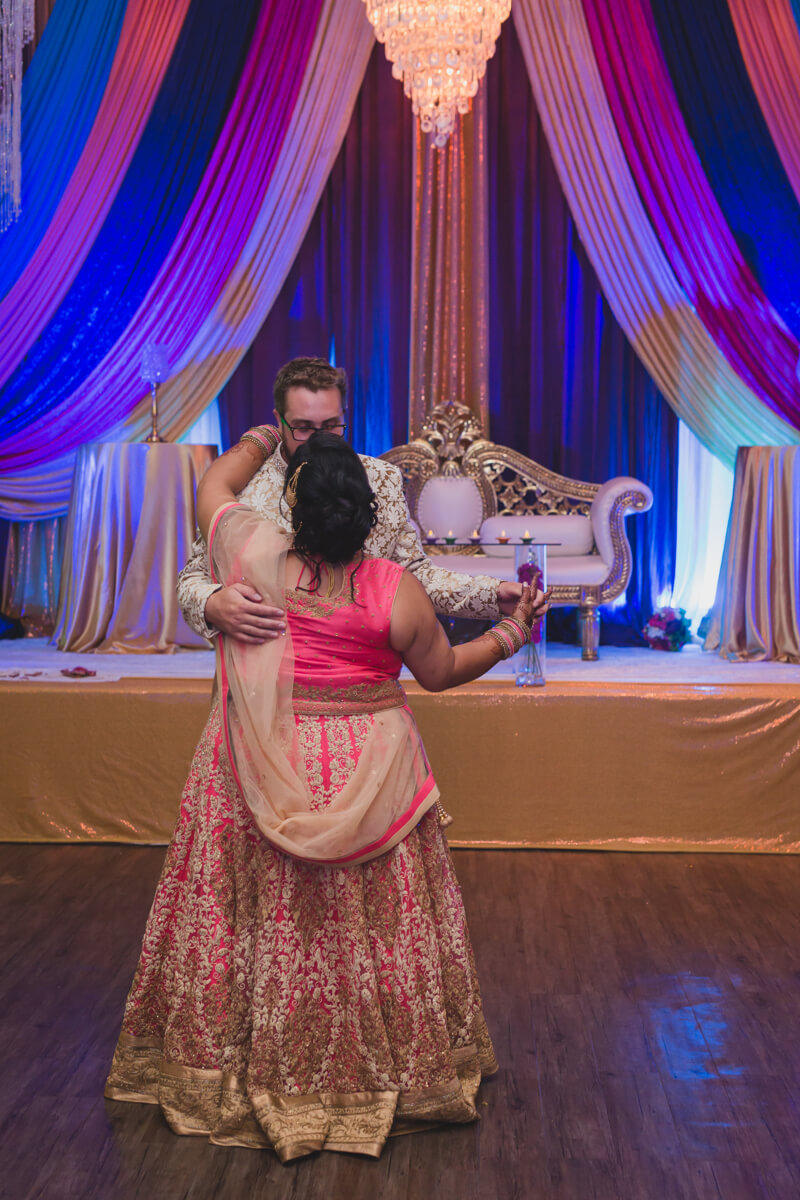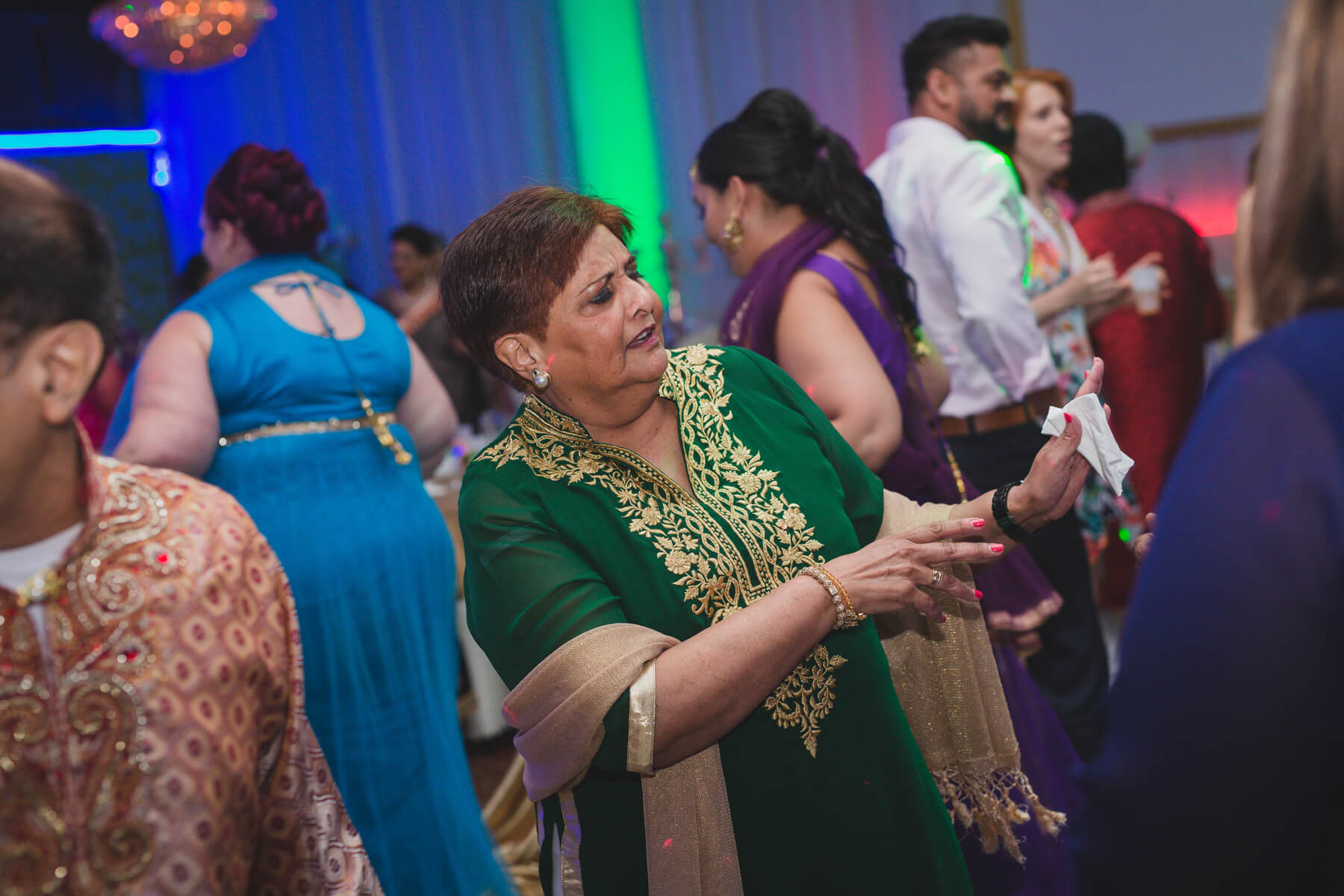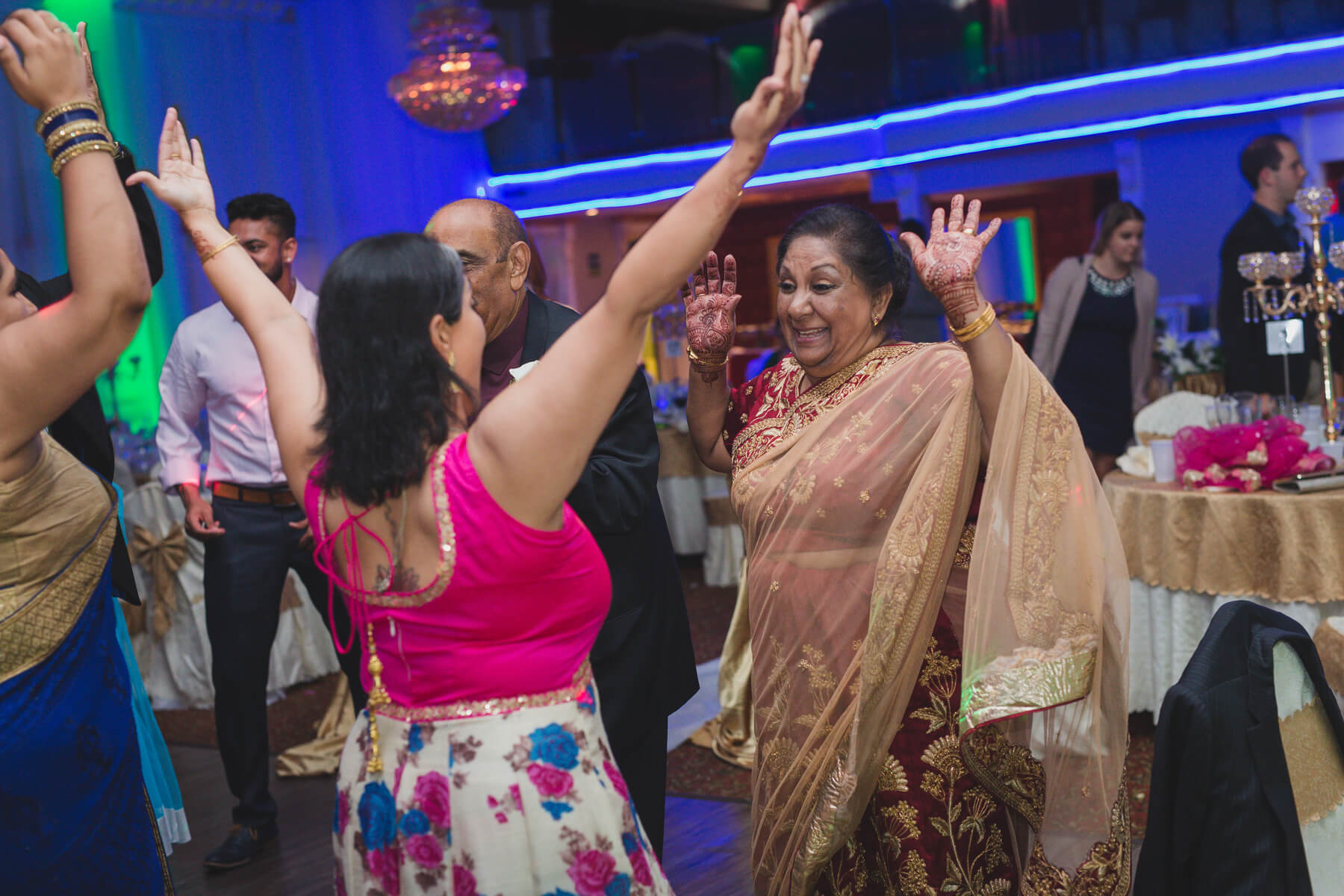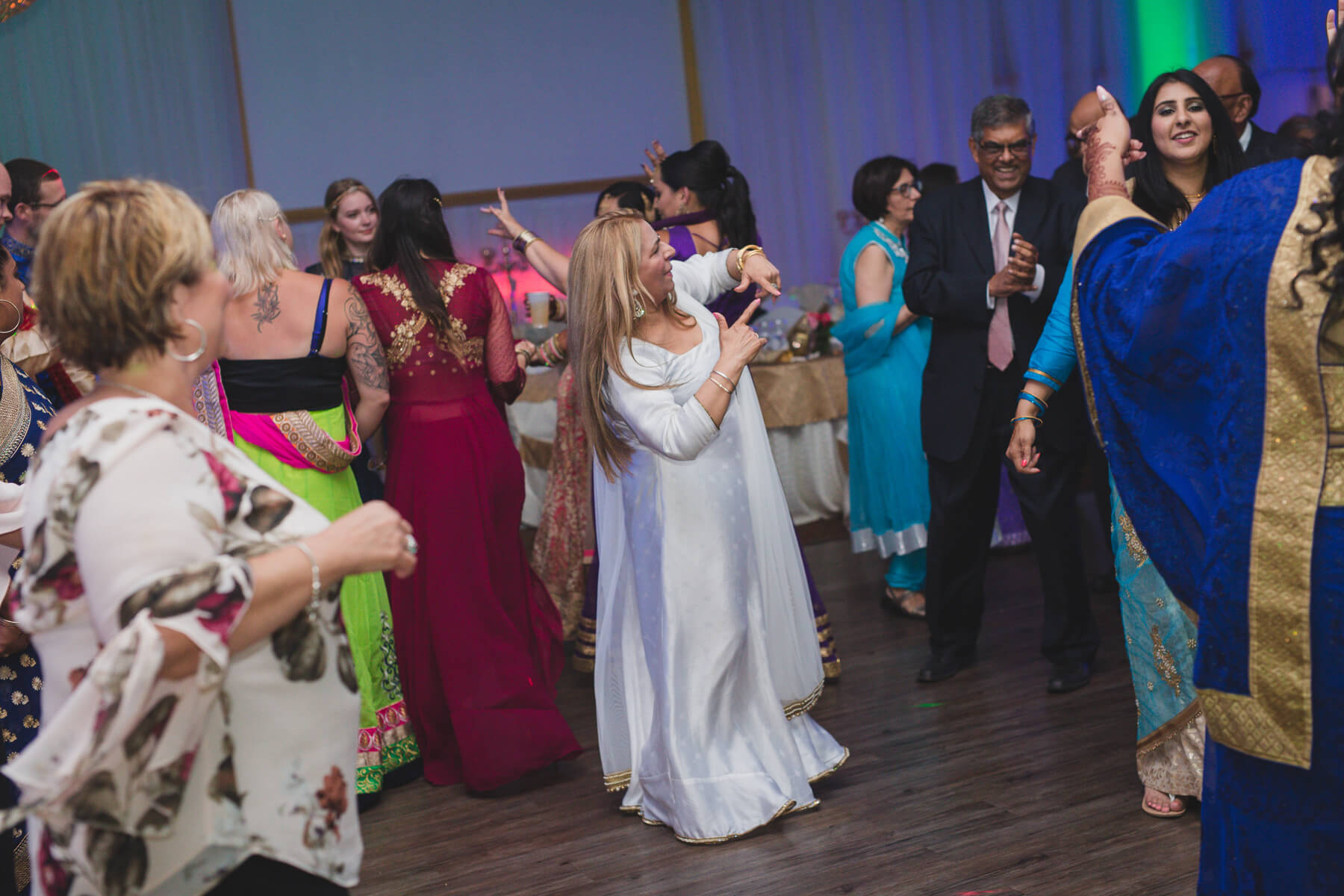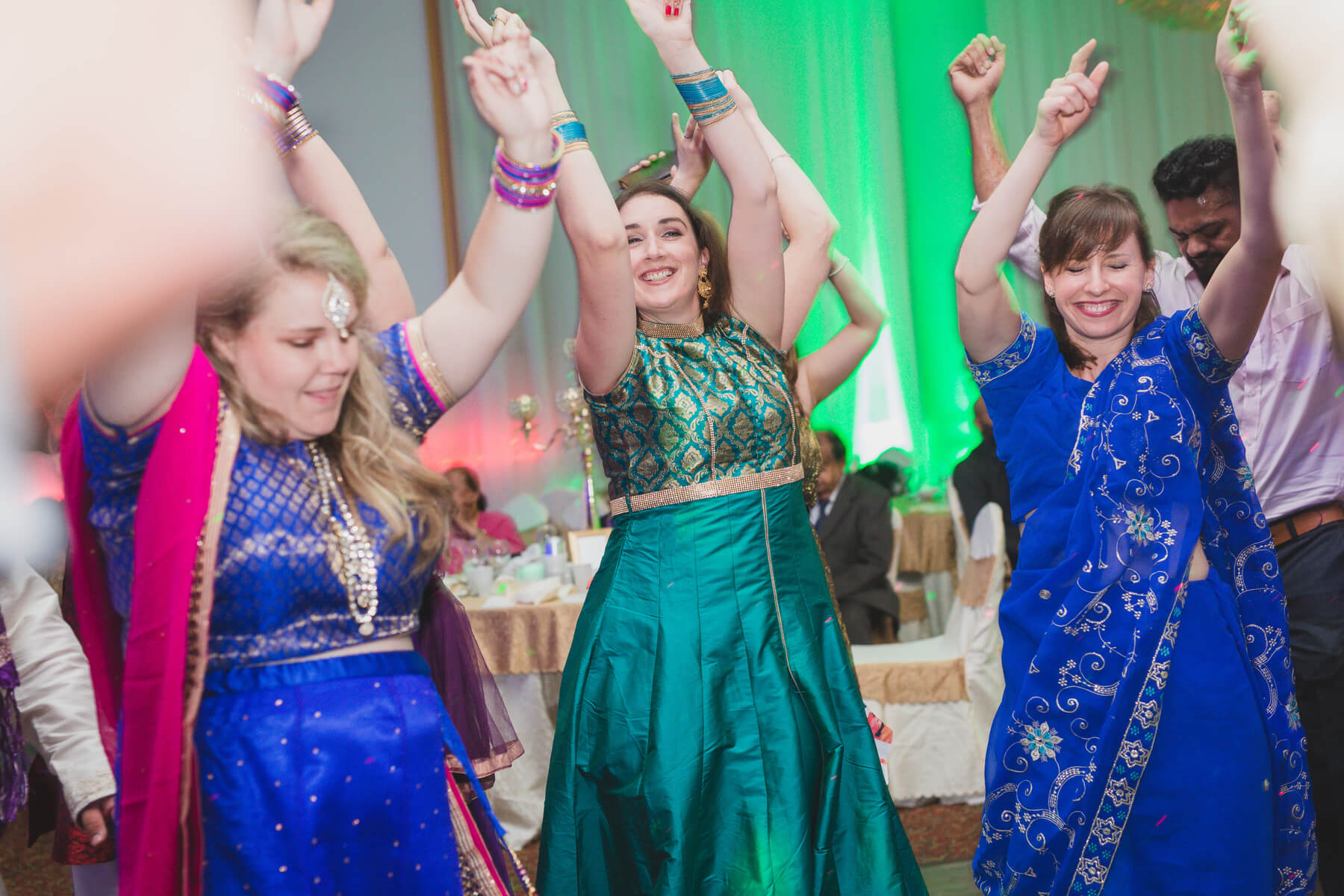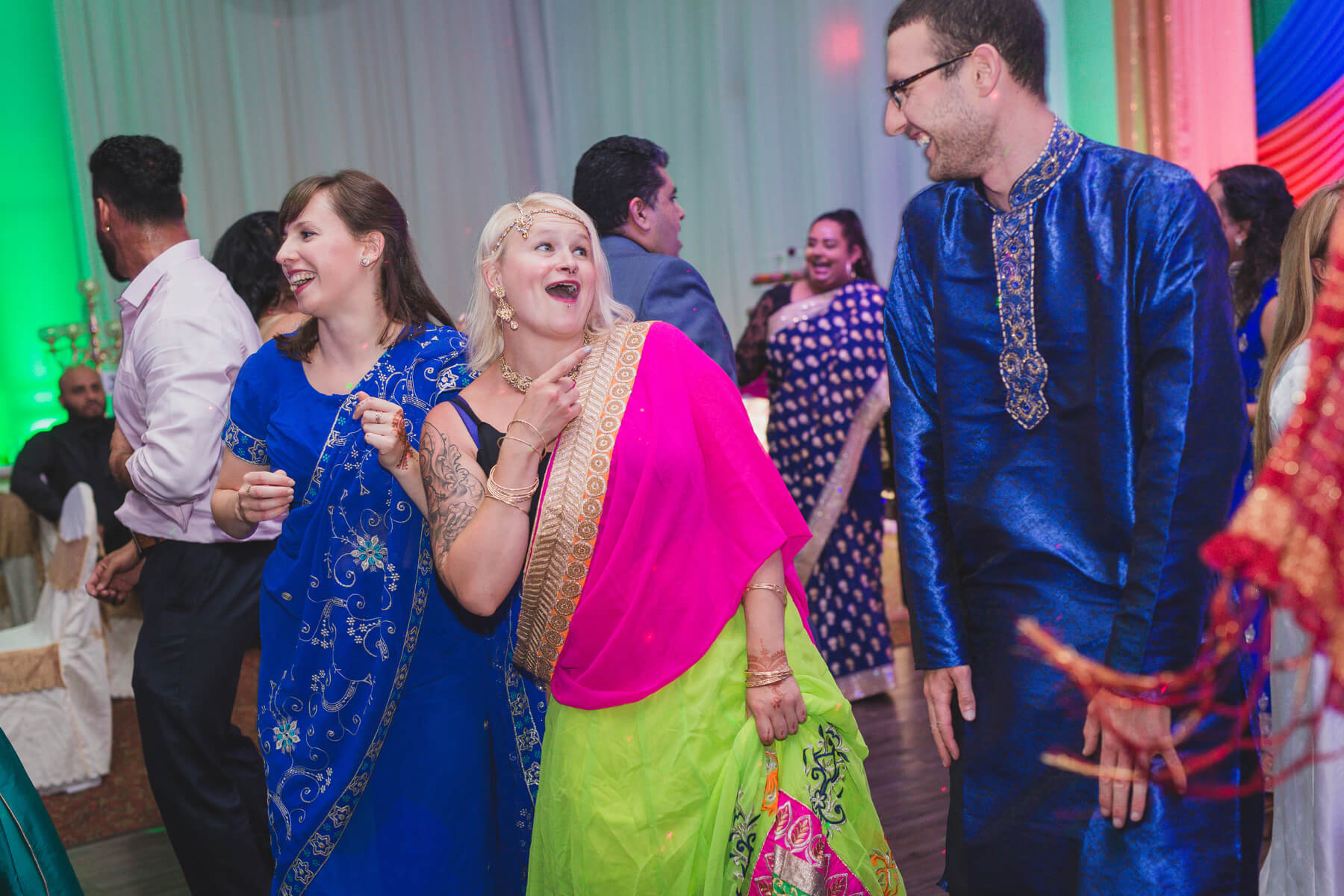 Aleya & Mark were so happy with how everything went, that they submitted their wedding to the Cultural Wedding Planner. culturalweddings.com We were thrilled to be featured in their 2019 guide! That thing is a beast of a textbook full of resources!